To install or update any of your Arturia Software please:
Arturia Software Center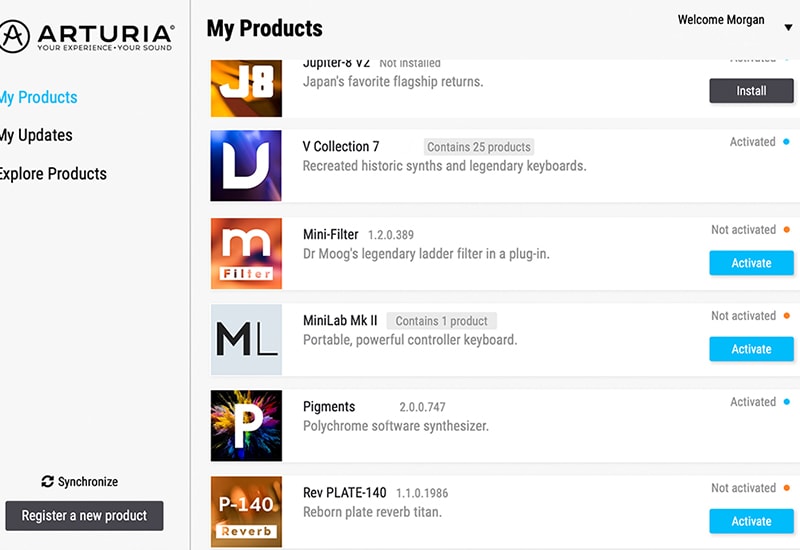 The Arturia Software Center (Or ASC) is an application that takes care of your Arturia instruments.
It is the entry point to activate your instruments on a computer. It makes your experience easy and simple.
The Arturia software center lets you download updates, try demos, or reach the product page to learn more about a specific instrument or buy it.
The Arturia Software Center is automatically installed on your computer when you first install an Arturia product protected by the ASC. It can be found in these directories:
Windows : C:/program files (x86)/Arturia/Arturia Software Center
OSX: /Applications/Arturia/Arturia Software Center.app
What can I do with the ASC?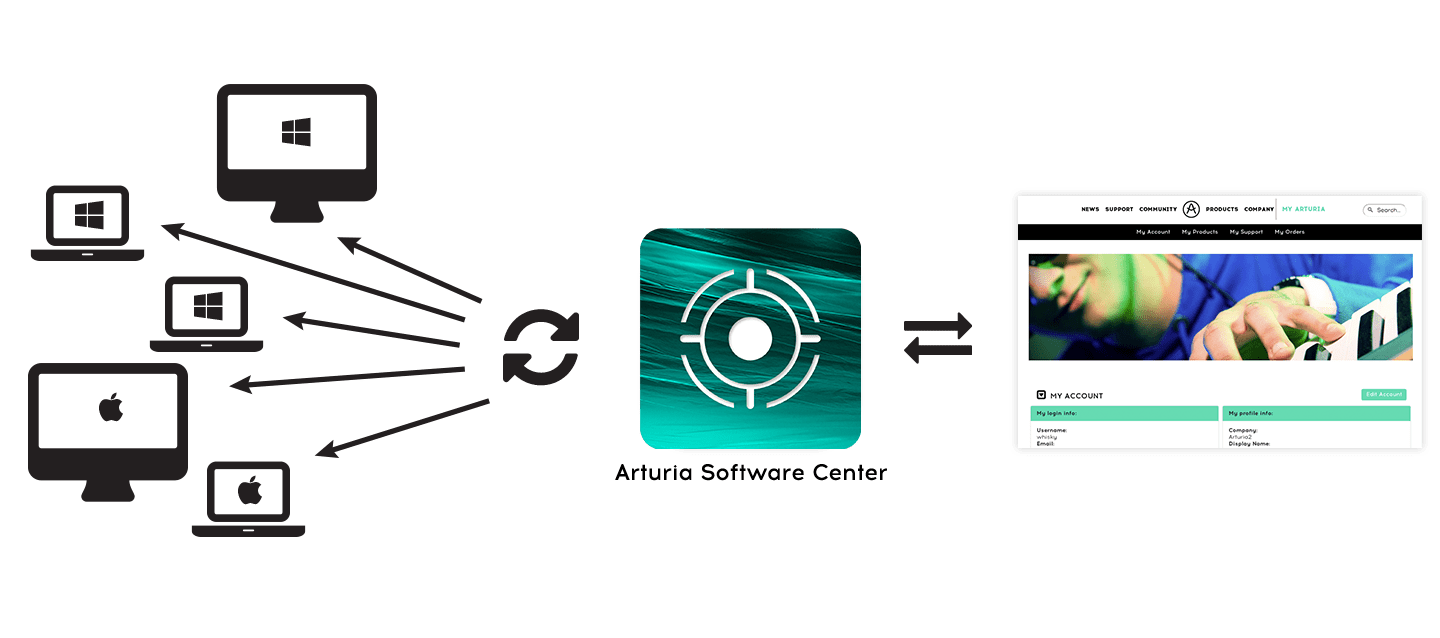 Activate my instruments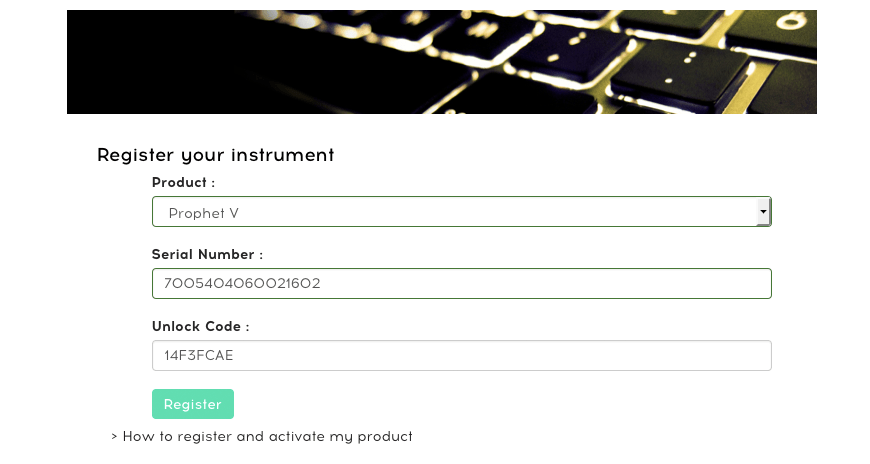 The Arturia Software Center connects to your MyArturia account. Go to : https://www.arturia.com/login to log in to your account.
From there, you can register a new product, view a summary of the products you own as well as their serial number/unlock code.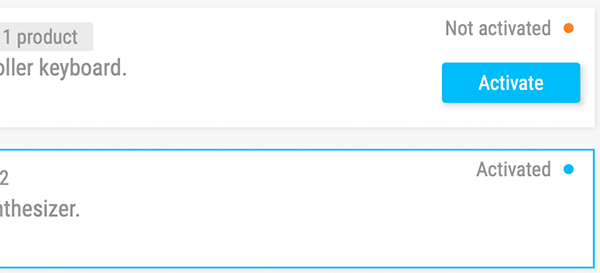 Once a product is registered on your account, you can activate it on up to 5 computers! Open the ASC and click the Activate button next to your product.
If you have any issue to register/activate your product, please visit our FAQ.
Update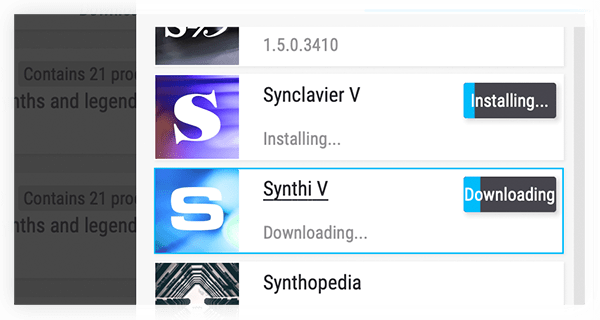 The Arturia Software Center will inform you when a new version of a product installed on your machine is available. Simply click on Update next to that product to launch the update process.
Once the update is downloaded, you can simply install it by clicking the Install button.
Try other instruments

The Arturia Software Center shows you all the products developed by Arturia and lets you download a demo version. . If you enjoy playing with one of the demos, the Buy button will let you reach the product webpage from where you can purchase it.
You can also download free software such as the MIDI Control Center, to use with our range of MIDI controllers.
Offline activation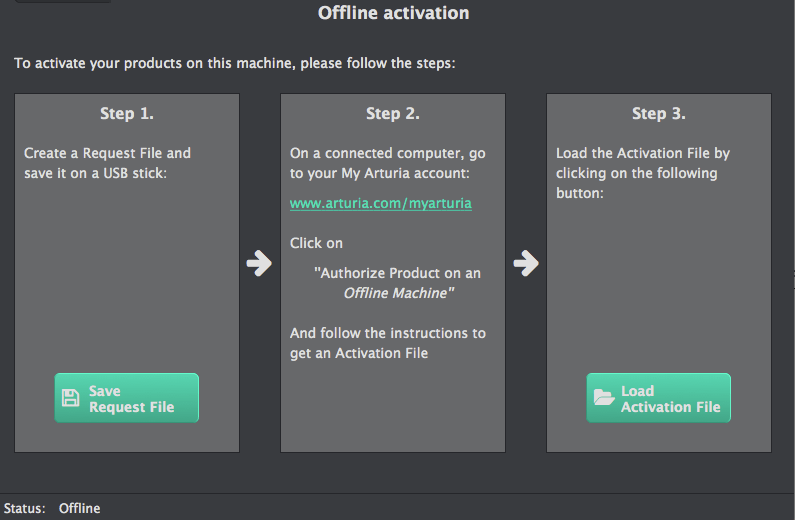 For those of you who do not want to connect their music production computer to the internet, an offline activation function is available. Please visit our FAQ to learn how it works.

More Help
Looking for more information on registration and activation process? Please visit this FAQ article.
FAQ