This product is no longer available in our web store, please check the dealer locator to find an Arturia dealer next to your location
Find your dealer
A total sequencing solution; for the adventurous performer, nothing comes close to the Arturia BeatStep Pro.
BeatStep Pro has been designed from the ground up to become the center of your music world. Perform using your vintage monosynths, outboard modules, and drum machines all at the same time using its comprehensive CV/Gate connections, all while controlling virtual instruments and syncing with your DAW via MIDI/USB. Astoundingly powerful yet quick to master, BeatStep Pro's award-winning combination of triple-channel sequencer, performance features, and DAW control make it an essential part of any electronic musician's arsenal.
Whether on stage or in the studio, BeatStep Pro Black Edition's rock-solid build, unique functionality, and intuitive control will make you the master of your musical world.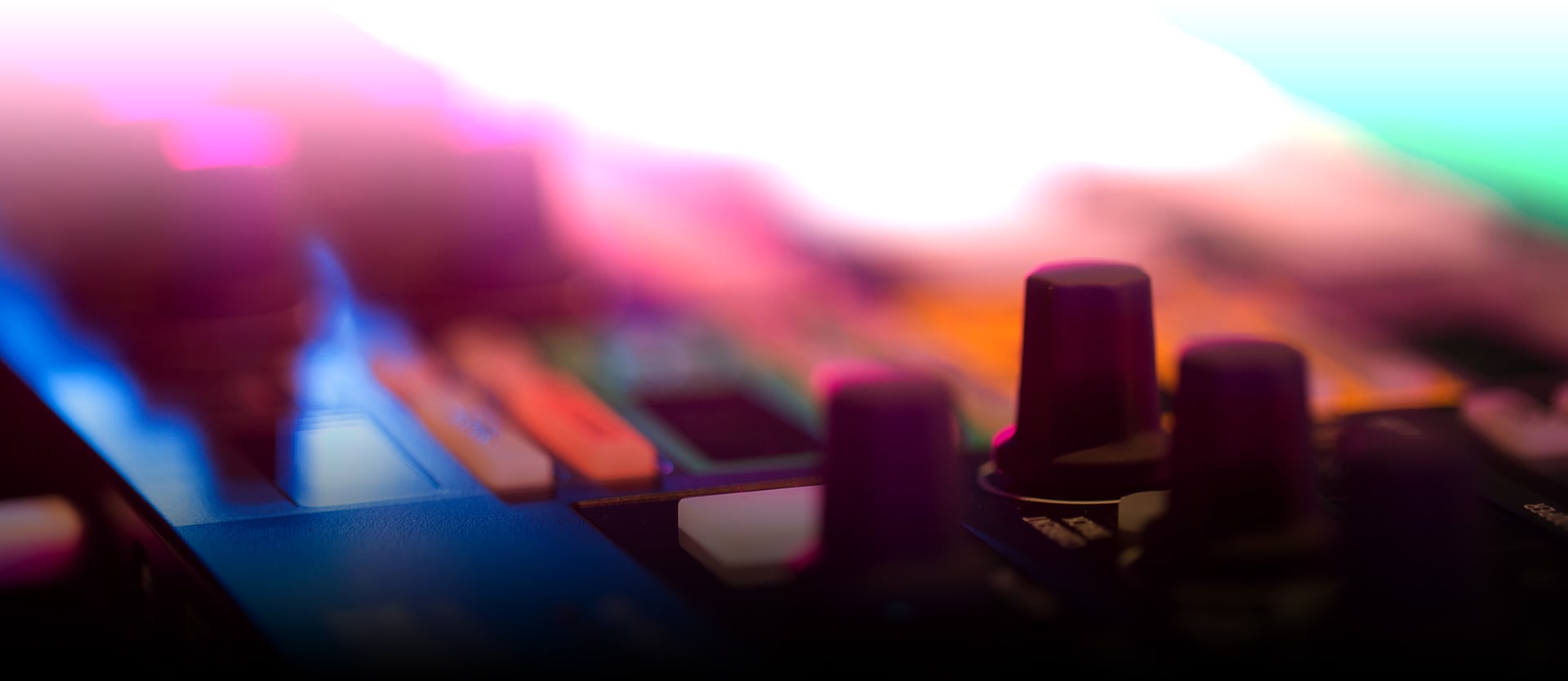 Paint It Black
Now available in an iconic new finish, the BeatStep Pro Black Edition is more than just a pretty face.
BeatStep Pro features everything you could want from a standalone sequencer, with 2 independent monophonic sequencers for melodies or bass, and a dedicated drum sequencer.
Make your modular sing, your synths scream, and your drum machines pound all from one inspiring device. Get as deep as you like with BeatStep Pro's real-time transposition, recording, rewriting, and knob-based editing. For the performer, BeatStep Pro also features pattern roller, looper, and vast array of parameter controls to tweak your sound on the fly. For the studio musician, BeatStep Pro also makes a superbly featured DAW controller.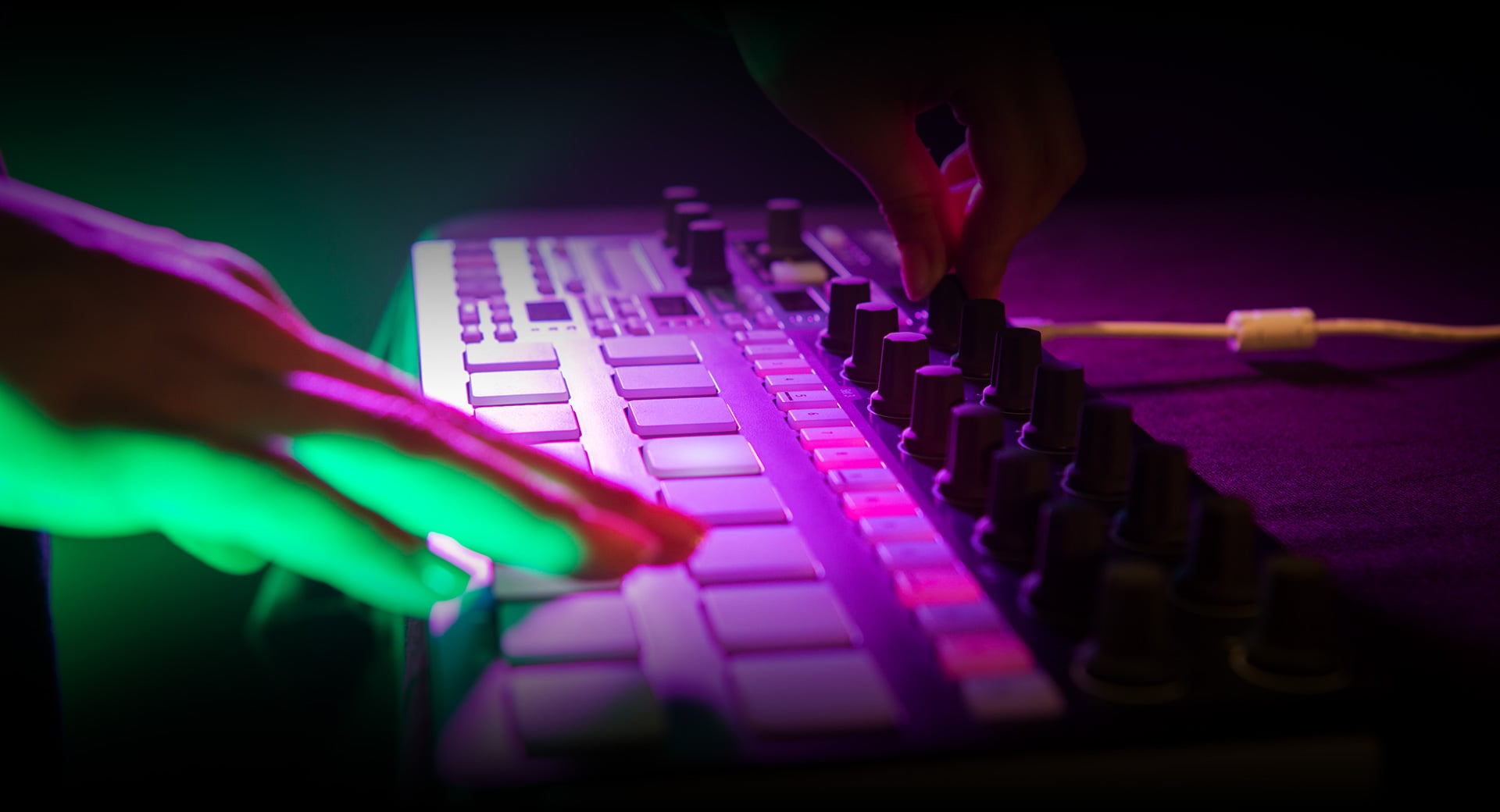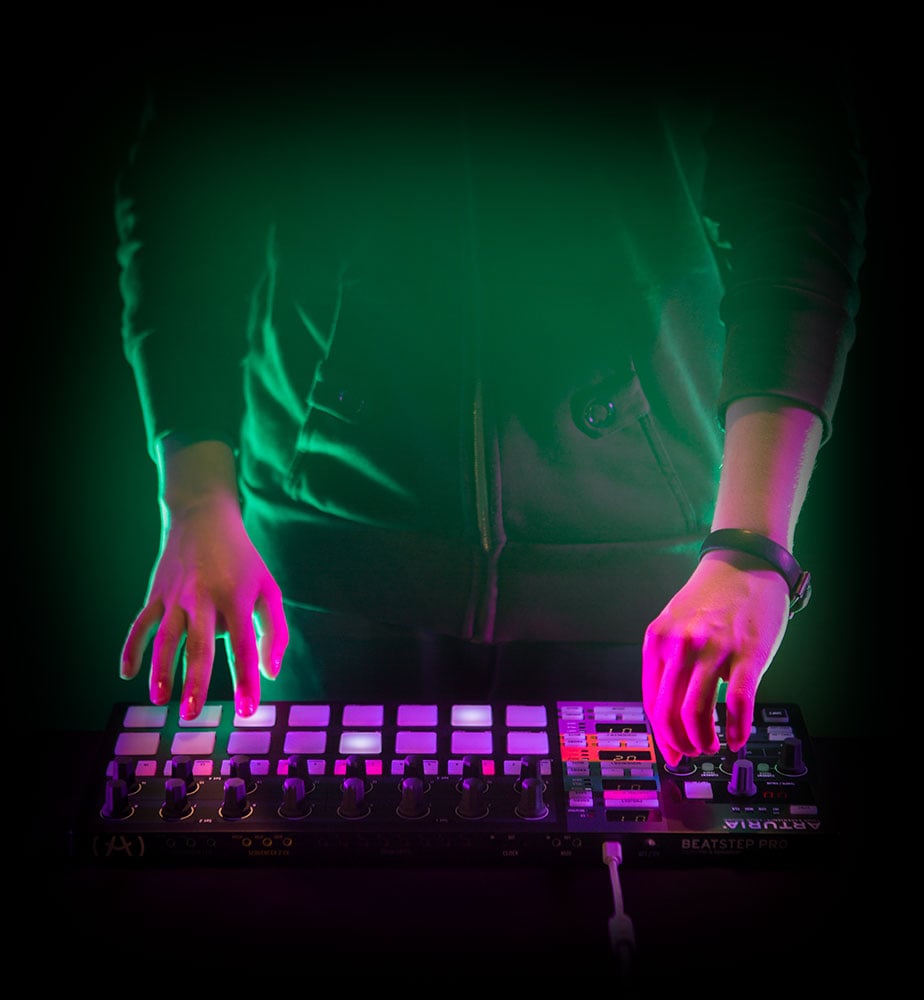 x14 CV/Gate Cables included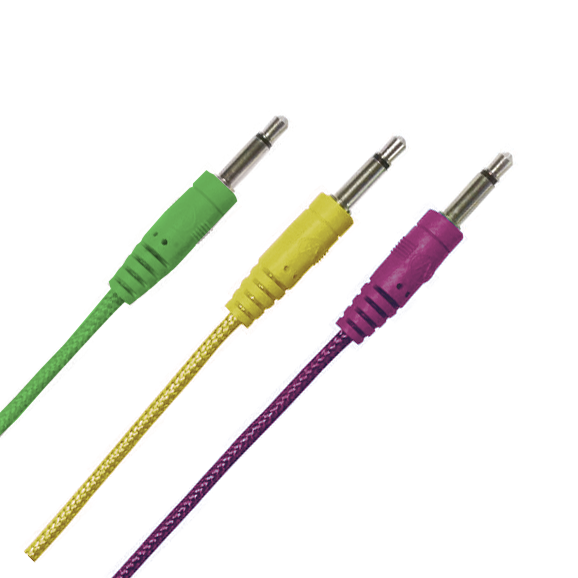 To make the most of its outstanding connectivity, the BeatStep Black Edition also comes with a bundle of 14 CV cables, so you can hook up all of your outboard synths, modules, and drum machines as soon as you bring it home. BeatStep Pro can also be used as the ultimate MIDI-to-CV interface, using its multiple output and sync settings to control practically any CV-capable instrument.
Don't let this limited edition studio solution slip through your fingers, and don't leave your instruments and outboard gear in silence.
BeatStep Pro Black Edition will bring together every element of your unique setup and create music that truly excites you.
More info...
check the BeatStep Pro page.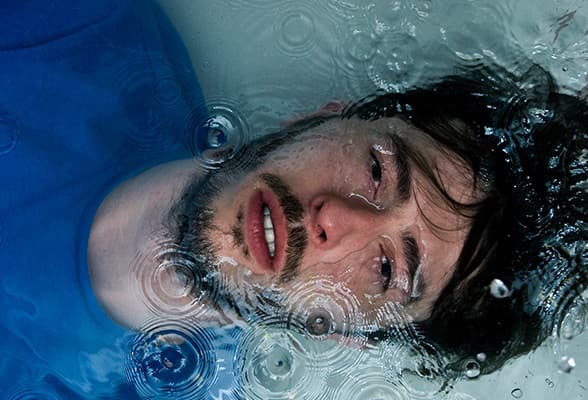 Artists Corner
I have never had my MonoPoly singing like this! It's f******* wicked. BeatStep Pro is literally one of the most handy things I have in the studio now.
Tom Demac
( DJ/Producer )
Artists Corner
As a big fan of step sequencer, I was looking forward to discover the BeatStep Pro, and I was not disappointed: ease of use, versatility, and nice design! I'm using the step sequencer functions to control my analog synths (MS20, system 100 or Korg monopoly),it has integrated my studio but also my new live performance!.
The Hacker
( DJ/ Producer )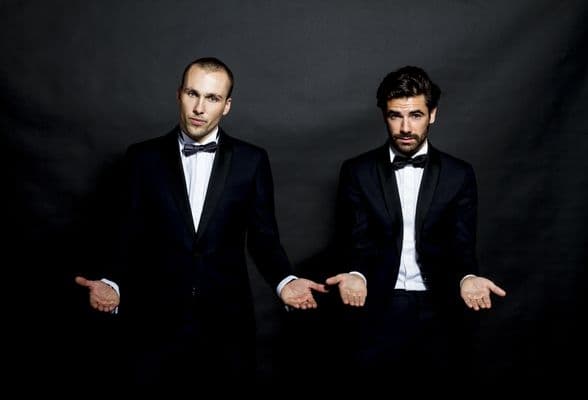 Artists Corner
Very good ergonomics, very intuitive, allows working without having to look at your computer, which makes it an excellent sequencer. I like the possibility of transposing several sequences at the same time which is a time saver. Sync with any type of synth works perfectly. PLUG AND PLAY !!!
Synapson
( DJ/Producer )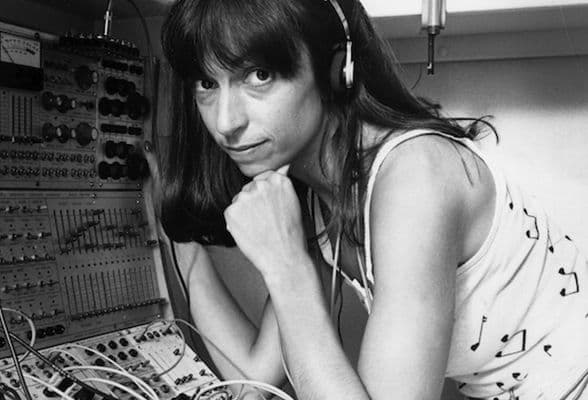 Artists Corner
The Beat Step Pro is elegantly visual with a wonderfully tactile interface that is geared toward performance. Excellent communication feedback in the color-coded lights and a generous physical layout make interacting with the unit easy. I especially like the random function, which can breath new life into a set of sequenced notes by altering direction, volume and duration. And the touch-sensitive encoder knobs give you information in a polite and non-intrusive fashion.
Suzanne Ciani
( Composer )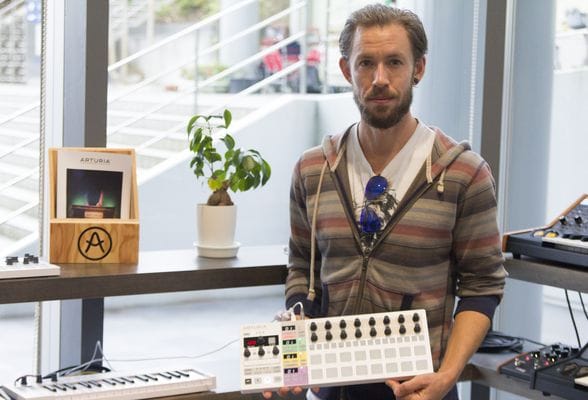 Artists Corner
"The beatstep Pro has been a fantastic addition to my setup at home in the studio and live. Being able to control a lot of my synths from one source whether there analog or digital is a huge plus."
Simon Mavin
( Hiatus Kaiyote )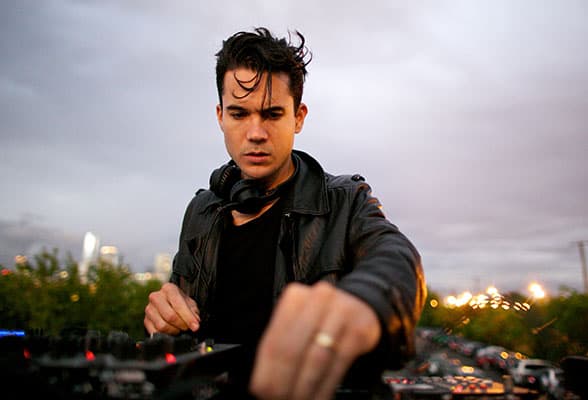 Artists Corner
The Beatstep Pro is now the central nervous system for all my modular, vintage, and digital equipment. It's expressive, intuitive and quick to navigate which helps immensely when writing. One of my favorite features is the probability and randomness knobs, which make simple drum patterns come alive with fills and stutters. It turns my modular drum rig into a wildly inventive drummer with a mind of its own.
Matthew Dear
( Audion )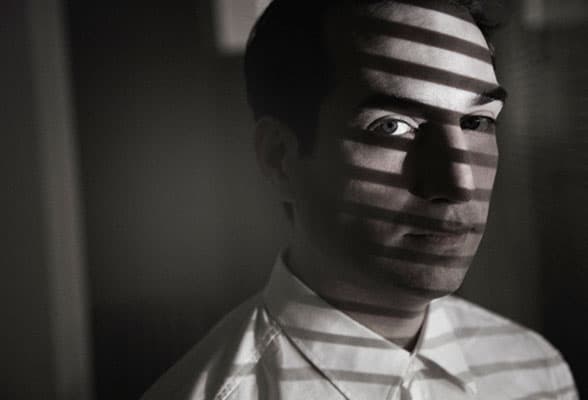 Artists Corner
The Beatstep Pro helped me control all my old analog gear from one central location. It was really fun to be able to control the instruments in new ways giving new life to some old stuff I had stopped using. It's very intuitive and you really don't need the instructions to get going. Nice work.
Marc Houle
( DJ/Producer )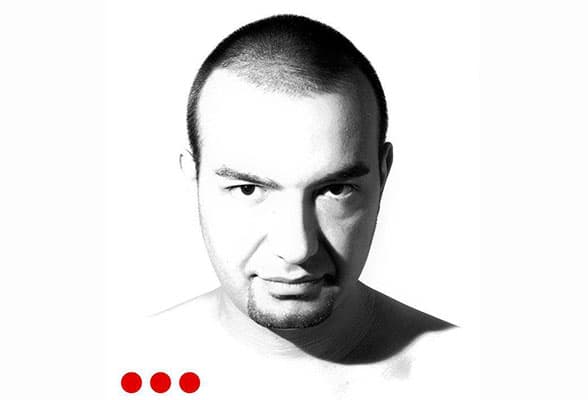 Artists Corner
BeatStep Pro is the bridge between the old and new technology in terms of live sequencing and I love it! Few things that I like most are the many Gate and CV outputs. I managed to use some obscure gear, that I was not able to sequence before. I love the Shift function, which allows you to create crazy groove / shuffle on your beats and melodies, just by tweaking the knobs! Also let's not forget that we have three independent sequencers, which are very easy to program on the fly, by step sequencing or just tapping. I can`t wait to play with it more!
Kink
( DJ/Producer )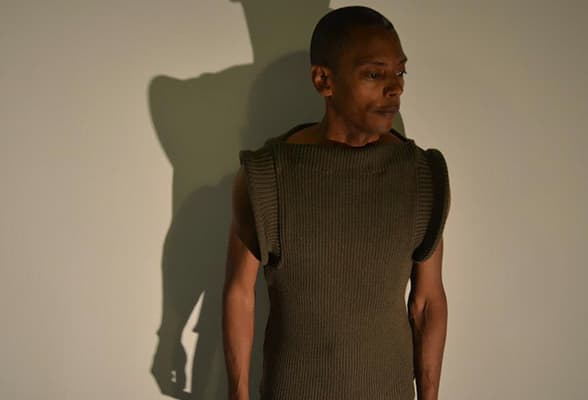 Artists Corner
I've found the BeatStep Pro very useful. Since I do not use computer for sequencing, I found the piece very "hands on". Easy to manage and it adapts very well with all the other pieces in my studios. I would recommend BeatStep Pro for anyone that prefers to record music in real-time".
Very well done!
Jeff Mills
( DJ/Producer )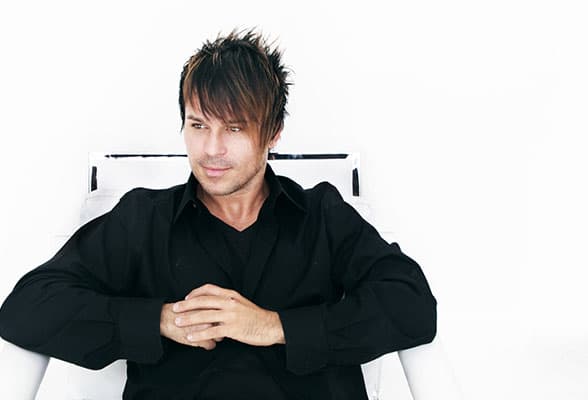 Artists Corner
I'm bewildered it's taken manufactures so long to catch on to the control voltage craze. Now that we have there are a proliferation of exciting new instruments and synths, for bang for buck you can get a Beatstep Pro and stop looking. This is the most feature rich, high end step and gate sequencer in a small format, affordable (and substantial) package I've ever seen. I want about 20 of these!
BT
( DJ/Producer )
Gallery
Box contents
BeatStep Pro Unit
Quick Start
Registration Card
2x MIDI adaptors
1x Clock adaptor
1x Anti groud-loop adaptor
14x CV cables
Size & weight
Instrument size : 16.3 x 6.4 x 1.4 inches (415 x 163 x 36mm)
Instrument weight : 3.20 lbs. (1.450 Kg)
Main Features
2 monophonic step sequencers

Up to 64 steps per sequence
Note, velocity and gate time settings per step
Note tie

16-track drum sequencer (one track per pad)

MIDI controller mode
Fully customizable for knobs, step buttons and velocity and pressure sensitive pads
Send MIDI CC, note data, program changes

16 Projects, each with 16x2 sequences, 16 drum sequences and a controller map.
Performance controls
Randomizer with Amount and Probability settings
Real-time looper/roller touch strip
Independent swing amount per sequence
Touch sensitive knobs
Tap Tempo
Connectivity

CV/GATE outputs (1 volt per octave CV, 10 volt gates)
8 drum gate outputs
Clock sync with multiple standards
MIDI In/Out with supplied MIDI adaptors
USB class compliant

Supports full parameter and sequencing editing capability using our free MIDI Control Center software
Kensington lock
Awards