How a reimagined classical instrument changed pop music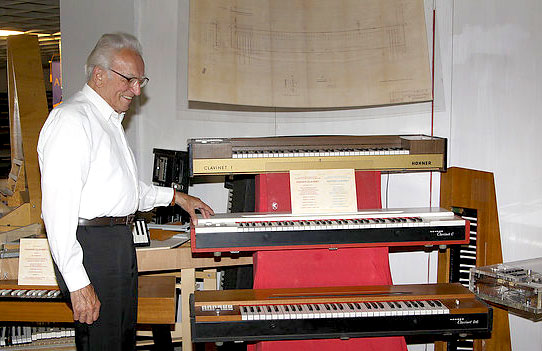 Photo: Ulrike Muehlbachler
During the mid-20th century, West German inventor Ernst Zacharias combined his passions for classical music and technology in designing a number of electro-acoustic keyboards for Hohner—a company that also made a wide variety of other instruments including accordions, harmonicas and melodicas. In designing the Clavinet, Zacharias set out to create an electric variation of the clavichord, a smaller and quieter sibling of the harpsichord popular in the 16th through 18th centuries. The first model that debuted in 1964—the only one to feature built-in amp and speakers—was actually snubbed by the classical musicians for whom the instrument was intended.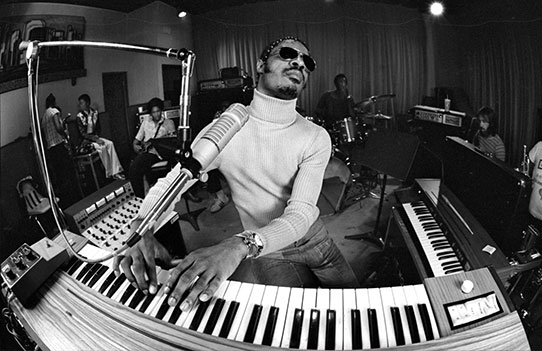 Hohner persevered, and the Clavinet began to get a visible foothold in contemporary music with Jerry Goldsmith's 1967 score for the spy spoof movie "In Like Flint" and Stevie Wonder's 1968 "Shoo Be Doo Be Doo Da Day". A few years later, Wonder thrust the Clavinet fully into the spotlight on the mother of all funky keyboard songs, "Superstition", on which he actually layered eight Clavinet tracks! Other notable examples of the instrument's full-on funk, pop and R&B driving power include Edgar Winter's "Free Ride", Zep's "Trampled Under Foot", and Max Middleton's work on Jeff Beck's "Blow by Blow" LP. It also proved invaluable as the perfect energetic addition to electric guitar and bass in the left hand of rock songs like Fleetwood Mac's "You Make Loving Fun" and The Eagles' "Life in the Fast Lane".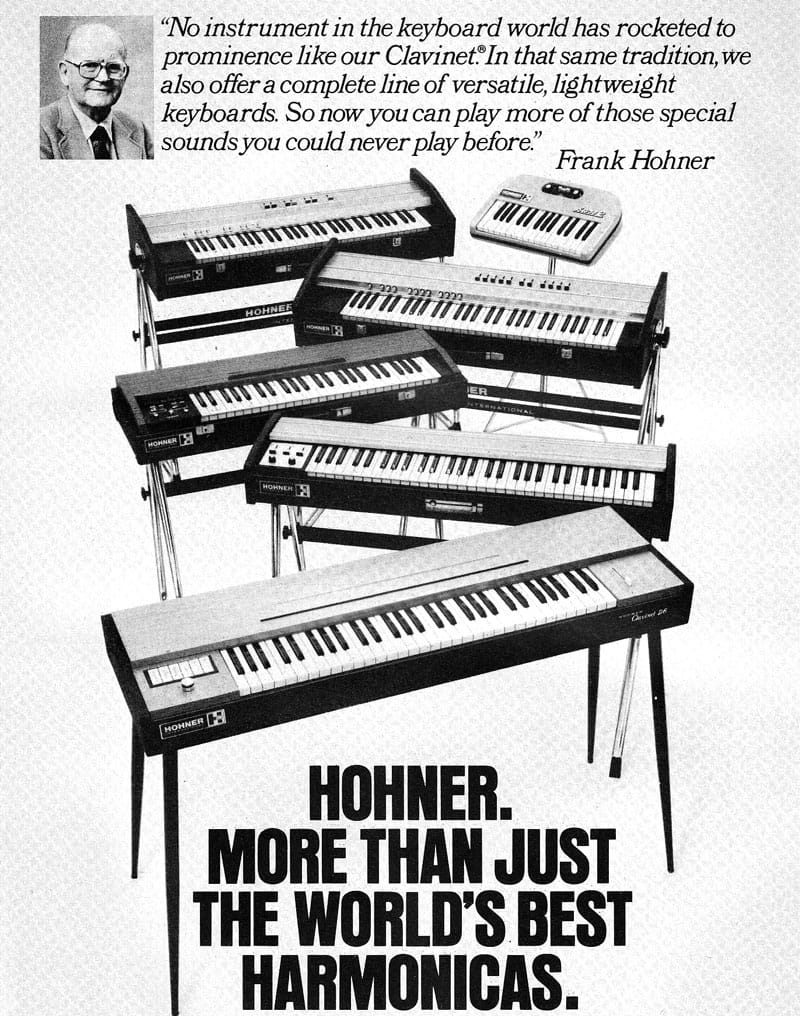 Hohner made about 38,000 Clavinets over the course of nearly two decades, the most popular being the 60-key D6 model that we've modeled in the Clavinet V. Clavinet parts are no longer available, making a fully working unit very hard to find and maintain today.
Arturia's incredibly faithful Clavinet V lets you command the full range of sounds, controls and dynamics of the keyboard behind many iconic hits.

Will the real Clavinet please stand up?
Meticulous component-level modeling is the secret to authentically recreating a legend.
Let's face it—most "clav" sounds you've heard from electronic instruments are less than convincing. That's because a Clavinet is a unique combination of discrete electro-acoustic components that each have a dynamic life force all their own as they interact with each other. Even multi-layer sample switching can only attempt to nail all those nuances. Instead, we've modeled each component to bring the signature sound and continuous playing dynamics of the Clavinet fully to life under your fingertips.
Physical modeling of real strings and action

When you play a Clavinet, rubber pads on the end of the keys drive the corresponding strings against a metal plate, giving the instrument its characteristic bright, percussive sound, similar to that of hammer-on guitar or slapped bass. When the key is released, a yarn weave beyond the strike point damps the strings. We modeled each of those individual components, so you get the authentic sound—including all the nuances of increased volume and brightness as you play with more force. A master damper slider also controls a variable degree of master muting for more subtle plucking effects. Yep, we modeled that, too.
Algorithmic emulation of pickups and circuitry

The Clavinet's string vibrations are converted to an electric signal via a pair of large phase-switchable 6-core humbucking pickups similar to those found in electric guitars, then preamplified to line level. Left-hand rocker switches determine the pickup engagement and phase, as well as all-or-nothing passing of low-, mid- and high-frequency ranges. We used our algorithmic emulation to perfectly reproduce the sound and behavior of each of these electronic components and controls individually. Various combinations of the modeled controls give you the exact tonal variations popularized on numerous flagship funk, pop, R&B and soul recordings of the '70s.
With the combination of accurate physical modeling and algorithmic emulation, playing the Clavinet V is exactly like playing the real thing.
Tech it to taste in a heartbeat
Dial in your perfect Clavinet.
People used to pay seasoned techs to painstakingly modify their instruments to get just the right sound and response. The only reasons a player opened their keyboard was to tune it or fix it—not fun. With the Clavinet V, you'll actually want to pop the top, because that's where you'll find control over every aspect of the modeled components.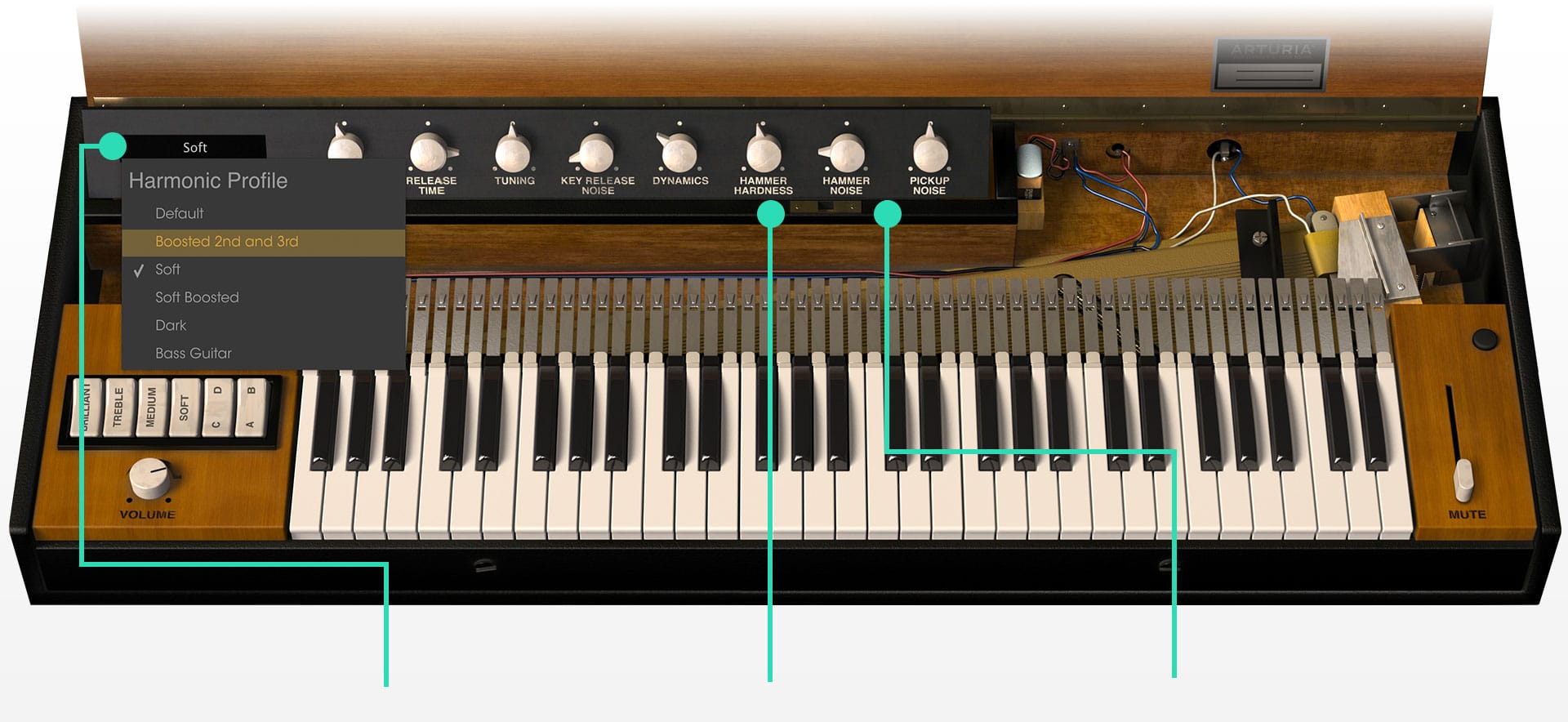 1. Get Started
Start with one of six intrinsic harmonic profiles characteristic of various original instruments.
2. Get Living
Dial in how old your instrument sounds by changing the string resonance and hammer hardness.
3. Get Serious
Determine how much gritty hammer and pickup noise you want, or how loose our tight your instrument feels.
This isn't just any Clavinet. This is your Clavinet.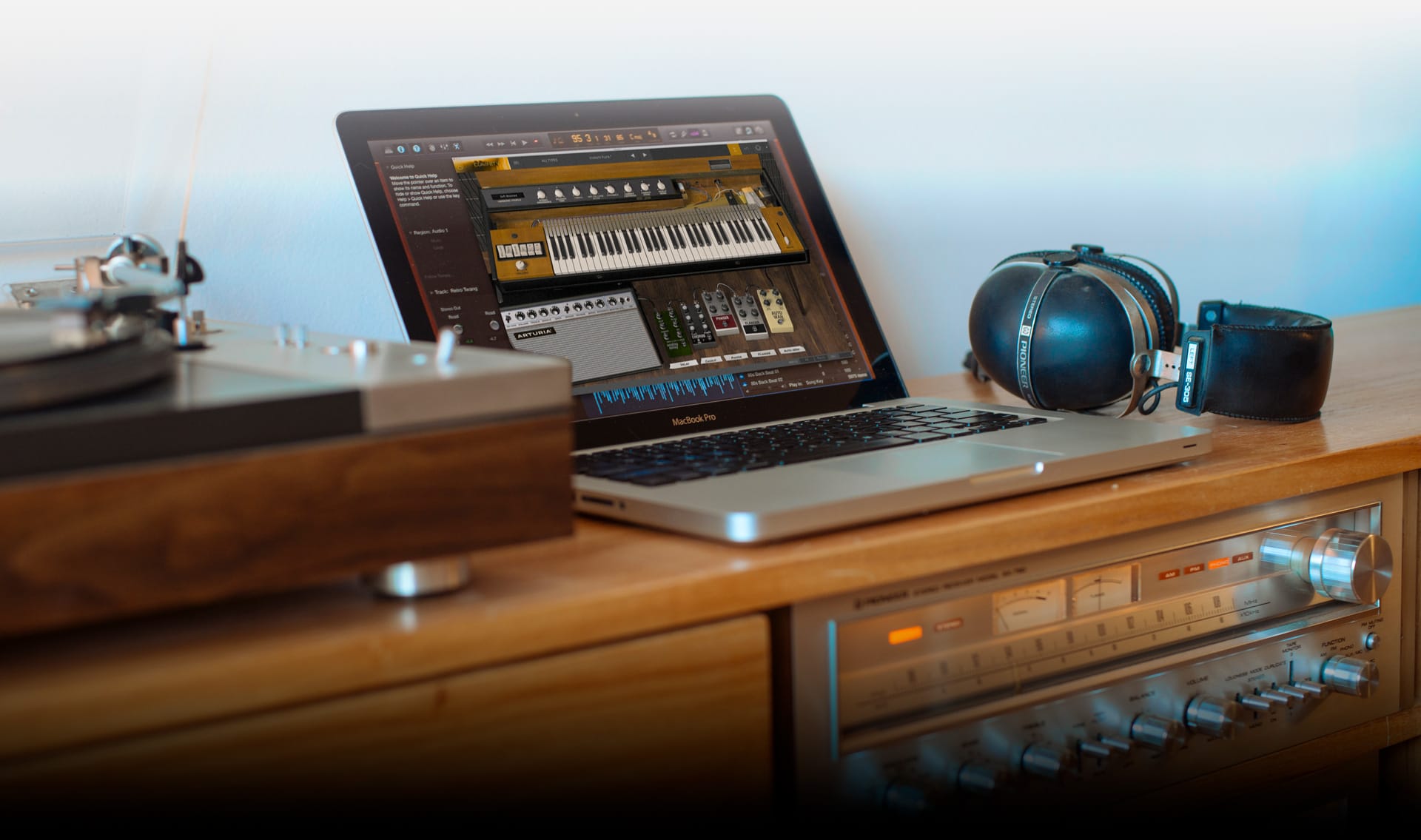 A complete all-in-one vintage rig
What's better than an authentic Clavinet? Having the perfect amp and effects right onboard.
Like guitars, most Clavinets were processed. It was common to use compression to punch things up for more presence, and chorus to fatten and animate the sound. Those are just two of the effects you get in the full array of modeled stompboxes built right in—flanger, analog delay, overdrive, wah pedal and more. You can even use our unique new vocal filter for an ear-catching vowel effect. Clavinet V also lets you run direct for a cleaner sound or through our model of the most popular tube amp of the era for more warmth. The amp features both channel and master gain to heat things up to taste. It's all saved with your patches for instant recall of your entire custom rig.
With processing built right in, the Clavinet V has everything you need to instantly access complete sounds that bring back the past or are uniquely yours.