A unique and powerful interface
Spark VDM offers a powerful interface to easily program and get the most out of your classic drum machines.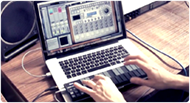 Easy Progamming:
Inspired by the original TR-series, Spark features a 16 step sequencer inspired by the original TR-series, that makes programming tracks a breeze. Pattern length is expandable to 32, 48 and 64 steps. If you want to capture your beats with their original timing and velocity, you can also map your favorite MIDI keyboard to the 8 drum pads.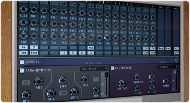 Easy mix with quality effects:
Spark Vintage includes a dedicated mixer with 16 independent stereo outputs that you can easily route into your DAW. It is also a powerful interface to refine your drum mix within Spark thanks to 14 professional audio effects: Multiband Compressor, Reverb, Bit crusher, Multiband EQ, Chorus, Delay, Distortion, Phaser, Plate reverb, Destroyer, Flanger, Space pan, Limiter, Sub generator.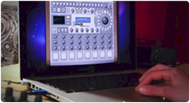 Ideal for Live:
Spark Vintage offers the same exact live features as its elder brother, Spark Creative Drum machine. The XY Pad offers real-time filtering and slicing, to quickly generate mind-blowing breaks. It features 3 types of Filters (Low Pass, High Pass, Band Pass), Repeat, Repeat Mix, Bit Crusher, Reverse, Tape, Strobe and Pan. Spark also comes with an advanced Looper, that allows you to divide the loop size and move the looping position simultaneously. This feature brings a lot of stutter dynamics into your playing. Combine it with the XY Pad and it will generate even more impressive live effects.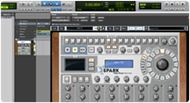 Seamless integration :
Spark Vintage integrates seamlessly with any DAW as a plugin (AAX (pro Tools 11), VST 2.4 (32-bit and 64-bit), Audio Unit (32-bit and 64-bit) and RTAS) and also features MIDI assignment on all its key knobs and pads, making it compatible with your favorite MIDI controllers, whether they are keyboards or drumpads.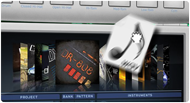 Easy Export:
Spark includes a feature to export your patterns in .wav and MIDI directly in your DAW. Simply drag and drop any pattern from your current kit and it will be automatically rendered in the format of your choice. This becomes very handy when you are working with loops and want to quickly use an idea in the context of a full production.
Thirty legendary drum machines
Spark Vintage features 30 legendary drum machines from the 60's, 70's and 80's.
All models have been carefully reproduced using two techniques : analog emulation (based on TAE®) for the analog circuits, and high resolution sampling of mint condition units for EPROM and PCM based drum machines.
Each kit comes with pre-programmed patterns ranging from the original ones, to the most contemporary rhythms.
If you want to get hold of the classic beats that shaped countless hit records, while keeping a modern edge, it doesn't get any better than Spark Vintage Drum Machines.
Roland TR-808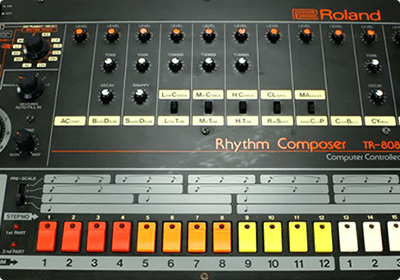 Spark VDM includes a faithful analog emulation of the Roland TR-808, a true cornerstone of Hip hop, R'n'B and electronic music. The TR-808 has been used in more hit records than any other drum machine and is still highly sought after for its deep bass drum and snappy percussion sounds.
Roland TR-909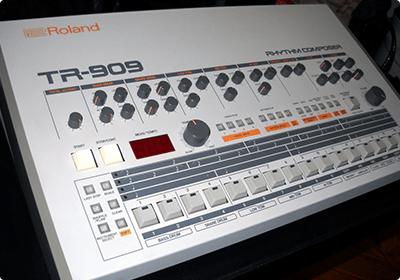 The TR-909 is the backbone of countless house and techno hits. It has been used by Daft Punk, Moby, The Prodigy, The Chemical Brothers and many more. Spark VDM recreates the TR-909 sounds with attention to detail, reproducing both the analog circuitry and the Eprom engine with enhanced controls.
Roland CR-78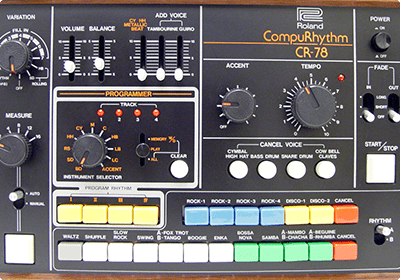 The CR-78 is another classic analog machine which left a big imprint in music thanks to artists like Marvin Gaye to Alicia Keys, Gary Numan, John Foxx, etc. Spark VDM not only offers a realistic analog emulation including the original sounds and patterns, but it also brings the flexibility of tweaking the instruments in depth.
Linn Electronics LinnDrum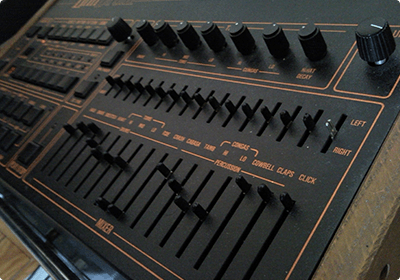 The LinnDrum was recognized as the most professional Eprom based drum machine in its time. Its punchy 35 kHz acoustic samples and its natural groove took a key part in defining the sound of the 80's. The LinnDrum is at the core of cult records by Prince, Peter Gabriel, Jan Hammer, Madonna.
Korg Mini Pops 7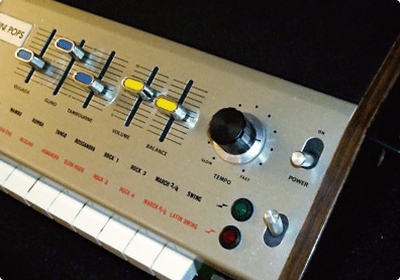 Best known for its use on Jean Michel Jarre's Oxygene, the Korg Mini Pops 7 offered 20 programmed rhythms, which could be combined by pressing preset buttons. Spark VDM carefully recreates the original patterns and organic sounds of this little gem thanks to virtual analog synthesis.
Roland TR-606
Hyped up by the acid house genre, the TR-606 is still widely used today by electronic producers. Its unmistakable noisy hi hats and minimal percussion sounds are able to bring a unique color and character to any mix. The Spark TR-606 analog emulation adds tuning for all drum tones, snap and body settings for the snare drum, pitch bend for the toms, and more.
AceTone Rhythm Ace FR-2L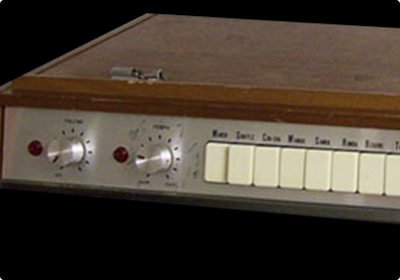 Manufactured in the late 60's by Ace Electronics Industries Inc. (an early incarnation of the Roland Corporation) the Ace Tone Rhythm Ace FR-2L was meant to be played with organs, providing key rhythm accompaniments. While the presets are mostly outdated (cha cha, mambo, samba, etc.), the tones are gorgeous and full sounding as in any other analogue CR/TR if not fatter than some.
Roland TR-707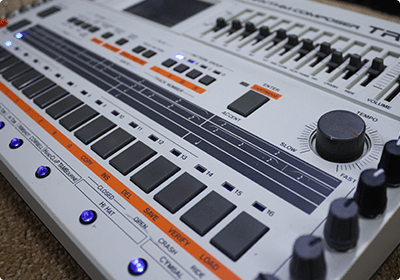 The Roland TR-707 Rhythm Composer is a programmable digital sampling drum machine introduced by Roland in 1984. The TR-707 was a staple in early house music, particularly with acid house. Today, its punchy 12-bit sounds are making a noticeable come back in new disco and electro genres.
Roland TR-727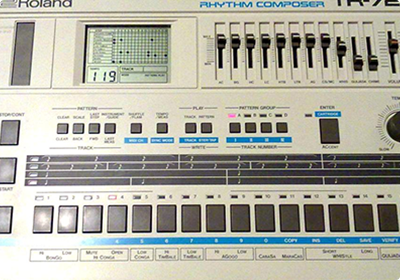 The TR-727 is a Latin drum kit version of the TR-707. It excels at producing tribal, latin and Indian house beats. Unlike the original where the only possible adjustment is volume, the Spark emulation features pitch, envelope and a frequency shifter capable of adding overtones on each instrument.
Korg KPR-77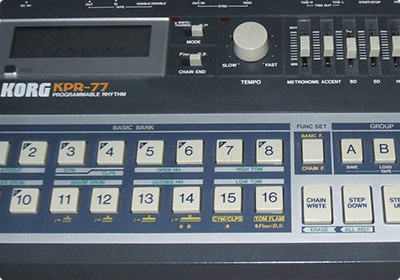 Spark VDM features a faithful emulation of the punchy analog sounds of the KPR-77 which was Korg's answer to the TR-606. As a bonus, it also integrates a few percussion sounds based on the older and rarer KR-55 and KR-33 models.
DrumTraks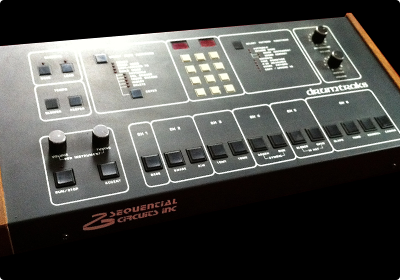 If you are looking for classic 80's electro beats, the DrumTraks is your go to drum machine. While the original unit only had programmable tuning and level, the Spark version features envelope editting as well as integrated new modules including Karplus strong, Frequency shifter and Filter envelope.
Simmons SDS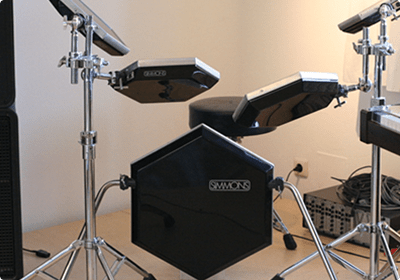 The Simmons brand was popular for its extremely powerful line of analog drums. Using a "brain", and various hexagonal pads as triggers, the SDS drums had an instantly recognizable look and a powerful sound that shaped many hits in the 80's. If you are looking for classic analog drum sounds and nice filters, Spark has got the perfect emulation for you.
E-mu Drumulator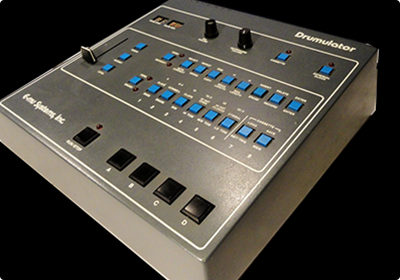 The Drumulator is a famous sample-based drum machine originally launched by E-Mu as an affordable alternative to the Linn LM2 and Oberheim® DMX. The Drumulator had eight gritty, lo-fi 12-bit drum samples on a ROM microchip which quickly became classic sounds widely used in early 80's hip hop.
Boss DR-55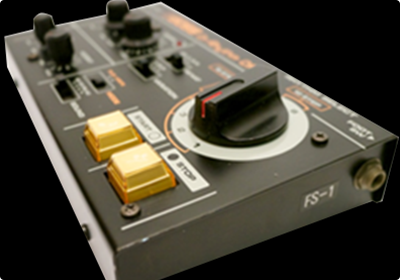 The DR-55 Dr. Rhythm was one of the first step-edit-style drum machines. Basic controls and sounds made this drum machine an instant hit among musicians looking for drum accompanient. Spark reproduces the original DR-55 sounds (Snare Drum, Kick Drum, Rim Shot and Hi-Hat) and introduces many new variations including Karplus, Bode Shift modules to enrich the tones, as well as useful synths to compose basslines.
Maestro Rhythm King MRK2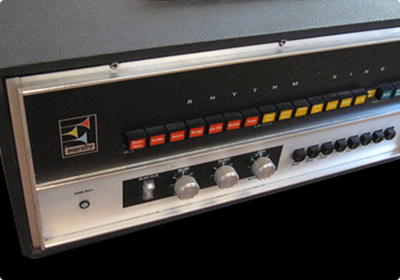 The Maestro Rhythm King MRK-2 was popularized by Sly Stone on his album "There's a Riot Going On" in 1971. Despite being nicknamed "funk box", its gorgeous analog sounds were used in many different music genres, and it even made an appearance on Kraftwerk's Autobahn album. As usual, Spark VDM proposes in-depth adjustments like Noise Color, Ring Mod, Oscillator Pitch and Filters, making this beautiful unit totally flexible while keeping the typical analog character of the sound.
Oberheim® DMX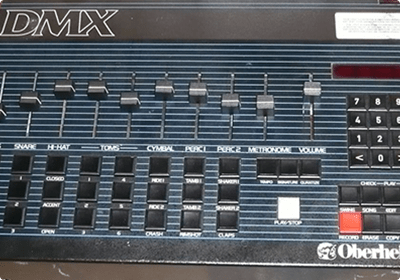 The Oberheim® DMX was one of the cult drum machines in early Hip Hop. It embedded sampled recordings of actual acoustic drums. Due to the 12-bit resolution of the EPROM memory chips and the analog circuit, the sounds were very different from "real" ones, but they were enriched by a lot of punch and an unmistakable personality. The DMX was notably used by Run DMC, Roni Size, and New Order on the hit "Blue Monday".
Linn Electronics Linn 9000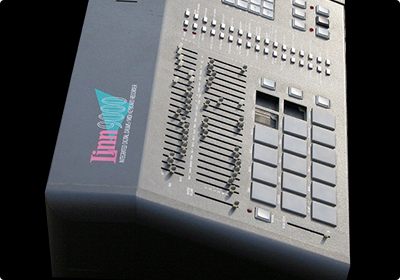 The Linn 9000 was designed by Roger Linn, the pioneer of samplers, sequencers and sample based drum machines. Designed as the high end of its range, the Linn 9000 sported many innovations such as sampling capability, programmable envelopes, and a nice LCD screen. After years of disappearance, the Linn 9000 remains one of the most innovative drum machines with a collection of EPROM based sounds that are still very inspiring for modern pop production.
Korg DDM 110 & 220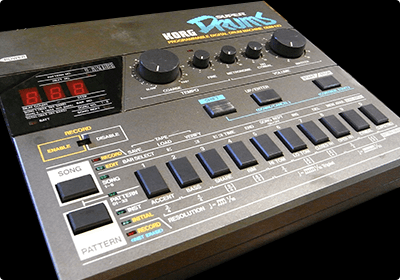 Spark's DDM-120 pays tribute to the digital series of Korg drum machines, giving you access to the unique 8 bit sounds of the DDM-110 and DDM-220. Their crispy digital samples are the perfect ingredients when you want to add a lo-fi edge to your mix.
E-mu SP-12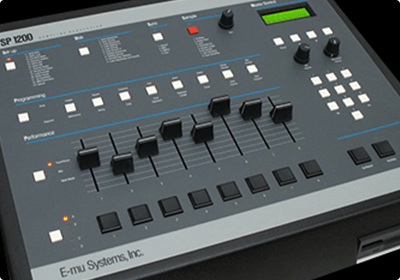 The E-mu SP-12 is a classic drum machine and sampler that paved the way for the AKAI MPC series. Its design was adapted from E-mu's Drumulator drum machine and completed by useful additions such as a set of sliders. It was very popular among hip hop artists for the lo-fi character of its sampling (sounds were stored on Eproms), and the inherent natural groove of its sequencer.
Casio VL Tone and SK-1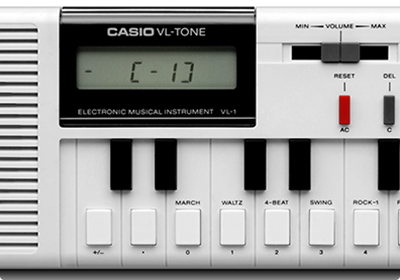 Spark VDM features a Kaziotone project that pays tribute to the lo-fi and loveable Casio VL-1 (or VL-Tone) and SK-1 synthesizers. Each of these cheap portable keyboards featured a number of interesting drum loops that could be played in accompaniment of melodies. Despite being toy-sounding, the patterns had a true originality and were featured in many classic pop songs from Devo, the Talking Heads, the Cars, Stevie Wonder, Vince Clarke, etc.
Casio RZ-1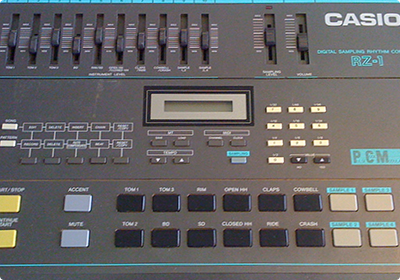 Casio's RZ1 was one of the first affordable sampling drum machines. It featured 12 x PCM samples but also had four pads into which you could sample your own sounds which could be used as part of patterns. Its sounds obviously don't sound like real drums, but they do sound electronic and different in character than the more common Roland and Linn drum machines. The Casio RZ-1 has been used in lots of Hip Hop and House tracks.
Kawai R-100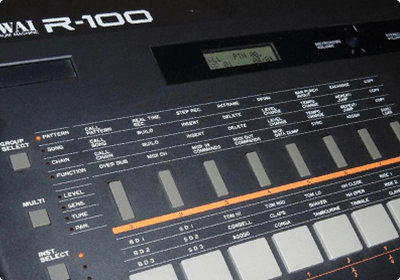 The Kawai R-100 is one of the most underrated drum machines in history. It features powerful 12-bit Kicks, Toms and Snares that range from percussive tones to the fatest hits sunk into gated reverb. Despite its natural in-your-face character, it is possible to mix the R-100 to get the kind of house sounds you would obtain from a Roland TR-707. The Kawai R-100 was actually used in many Chicago house tracks, as well as in industrial music.
Yamaha RX5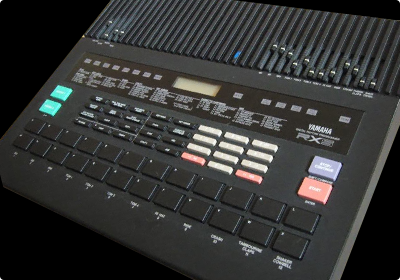 The RX5 was Yamaha's flagship drum drum machine back in 1986. It had many features that other drum machines simply did not have. Aside from all of the basics, such as pitch adjustment, level control, etc., this machine also featured "Attack" and "Decay" envelope controls and two levels of "Accent" for each sound, allowing players to really change the character of any of its built-in sounds. The Spark VDm version comes with added Frequency Shifter and Filters to shape the original sounds even further.
Roland TR-626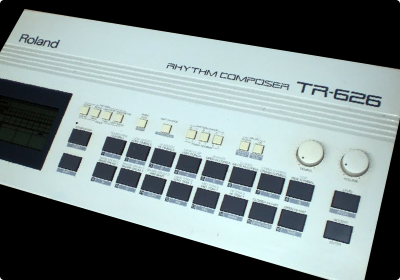 The TR-626 by Roland was a sort of digitalized adaptation of the classic TR-606 and TR-505 Rhythm Composers. Its basic design included 12-bit samples based on acoustic samples that still retain some of the personality of its legendary ancestor the TR-909. It also features Latin sounds that are comparable to the TR_727. I twas used by Vangelis and Jimmy Edgar.
Yamaha MR10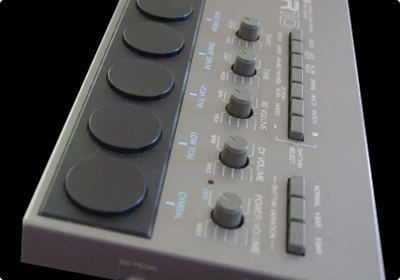 Considered as a toy by many, The Yamaha MR10 reveals a surprisingly powerful set of analog sounds that can be compared with the more expensive Simmons drum modules. The Kick is particularly powerful and the controls make it very flexible, allowing you to shape conga and snare sounds out of the tom instrument. It has the perfect sound for minimal electro tracks.
Roland R8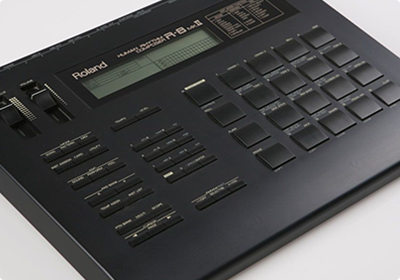 The Roland R8 is one of the best sample based drum machines ever. It has powerful sounds whch are ideal for rock, electronic, ethnic and industrial styles. Most of the sounds are editable - tune, decay, attack, nuance, output, etc... The Spark RLD 8 version goes further by bringing Sub harmonix generator, Ring Modulator and a new set of Filters to reshape the sounds. The R8 was used by Orbital, Underworld, Jimmy Edgar, Autechre, 808 State, Dave Holmes, Fluke, Human League and The Shamen.
Pulsator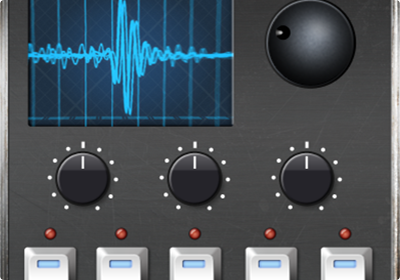 Pulsator is a sophisticated hybrid drum machine delivering in-your-face dynamics. It uses sampled pulse waves to generate acoustic-styled attacks, and processes them through virtual analog modules to beef the signal up. Its sharp attacks, solid low end, and warm presence will nicely cut through the mix of any modern hip hop or electro track.
Micromatix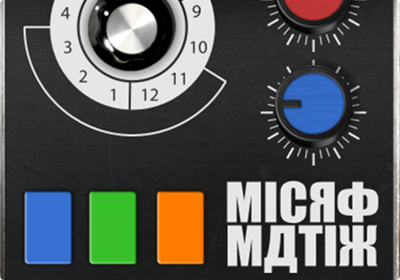 Micromatix is a minimal sounding beatbox inspired by vintage soviet drum machines like the Lell UDS, fitting perfectly the electro, IDM and nu-disco genres. Gritty percussions are blended with laser toms and synths, bringing a superb retrofuturistic feel. If you are looking for raw analog drums and sci-fi effects, this unit will bring you plenty of fun!
Phatwerk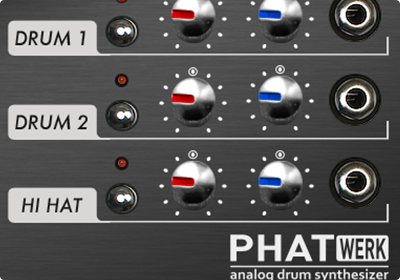 Phatwerk is a huge sounding kit built upon the structure of a modular drum synthesizer. Every parameter from waveshape to noise and filter sweep is accessible to help you shape huge bass drums, punchy snares, smooth hi hats... To make it even more complete for your sequencing needs, the Phatwerk also integrates 5 different melodic synthesizers which are fully tweakable.
Dirty 909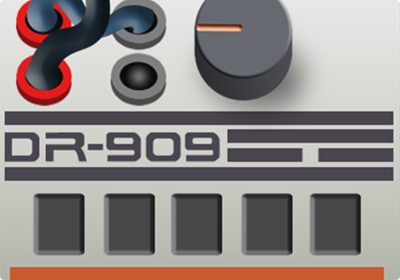 Our beloved TR-909 analog emulation went under the knife of a mad scientist... The result of his heavy bend : a way more agressive tone, ultra-heavy audio pressure and raspy tonal possibilities. Be warned, the Dirty-909 is not for the faint-hearted!
Platform specifications
: Seven/Eight
PC: 2 GB RAM; 2 GHz CPU.
: 10.6 or higher, Intel only.
Mac (Intel) : 2 GB RAM; 2 GHz CPU
Required configuration
Works in Standalone, AAX (pro Tools 11), VST 2.4 (32-bit and 64-bit), Audio Unit (32-bit and 64-bit) and RTAS formats.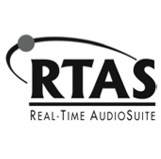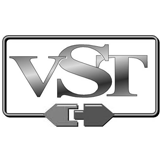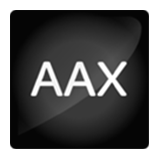 Protection & Infos
internet connection required to authorize the product.
*The use of trademarks is only meant as a reference to clarify the instruments whose sound was modelled and doesn't imply any endorsement.
Main Features
30 different drum machines:

Virtual Analogue: Roland CR-78, Roland TR-808, Roland TR-606, Korg Mini Pops 7, Korg KPR-77, Ace Tone Rhythm Ace FR-2L, Yamaha MR-10, Maestro Rhythm King MKII, Boss DR-55, Casio VL Tone and SK-1, Simmons SDS V, Phatwerk, Micromatix.
Samples: EMU SP 12, Roland TR-909, Roland TR-707, Roland TR-727, Roland TR-626, Roland R8, EMU Drumulator, Oberheim® DMX, Sequencial Circuits Drumtrax, Kawai R-100, LinnDrum, Linn 9000, Casio RZ1, Yamaha RX5, Pulsator, Dirty-909.

14 high quality effects : Multiband Compressor, Reverb, Bit crusher, Multiband EQ, Chorus, Delay, Distortion, Phaser, Plate reverb, Destroyer, Flanger, Space pan, Limiter, Sub generator
7 screens:

"Main" giving you a direct access to all the features you need in a live environment
"Library" to pick your project
"Instrument" view to edit your sound
"Mixing table"
"Step sequencer" to edit your pattern in-depth
"Song" to lay down an entire song
"Preferences"

Made for live performance: XY Pad, Beat Looper, Slicer, Real-time automation on all parameters
Unparalleled sound quality based on virtual analog (TAE®) and high resolution sampling
More than 1300 pre-programmed patterns
Awards