The superstar of electric pianos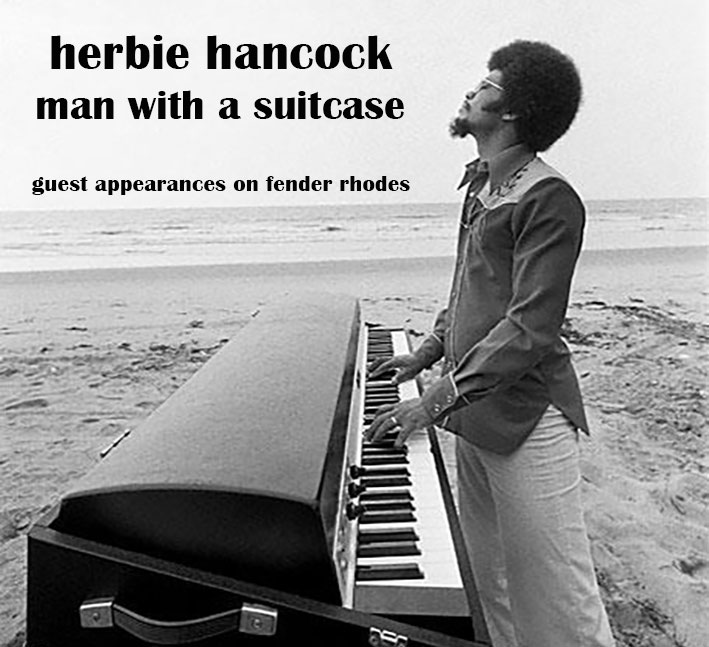 After World War II, Harold Rhodes began to work on an electromechanical design for a small, affordable alternative to the piano for bedridden veterans. His company was purchased by Fender, a brand later bought by CBS. Rhodes' design evolved in the Suitcase Piano in the mid '60s, which gained popularity amongst gigging keyboardists since it was a lot lighter and easier to maintain than a traditional piano. The 1970 release of the Stage Piano Mark 1 left off the speaker and amp for an even more portable solution that was often paired with a guitar amp—yielding different additional tonal character. The company experimented with various hammer compositions over the years, and 1974 saw a change in the Stage electronics—all of which changed the sound enough to inspire us to include these variations in our models.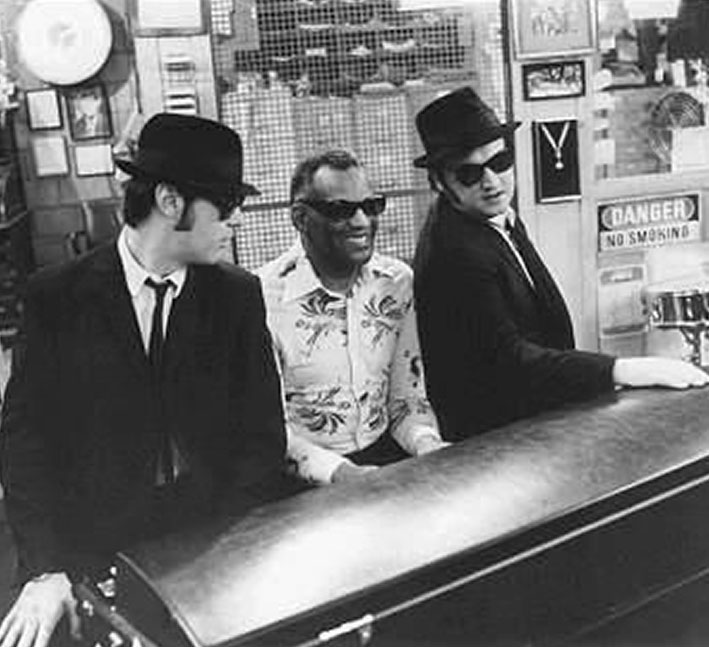 Compared to the competing Wurlitzers, the Rhodes featured a longer keyboard, rounder sound, wider dynamic range and longer sustain. As a result, it was first embraced by demanding jazz keyboardists, becoming a key driver in the jazz fusion sound in the hands of talents like Herbie Hancock, Chick Corea, Jan Hammer, and Joe Zawinul. The Doors' vibrato-drenched "Riders on the Storm" introduced the Rhodes to the pop-rock world, followed over the next decades by hits like The Beatles' "Get Back", Steely Dan's "Peg" and the Doobie's "Minute by Minute". Along the way, Billy Joel, Stevie Wonder, The Eagles and others landed top-charting ballads with the Rhodes' smooth sound, causing it to become almost obligatory on pop love songs through to the present.

The Rhodes has been the go-to electric piano for keyboard pioneers and hit makers for the last 50 years. Now, the Stage-73 V is your go-to electric piano for the coming years.
The keyboard sound that rocked the world—now rocking yours
The modeled electric pianos in the Stage-73 V are so realistic in every detail that you'll forget you're playing a software instrument.
Modeled components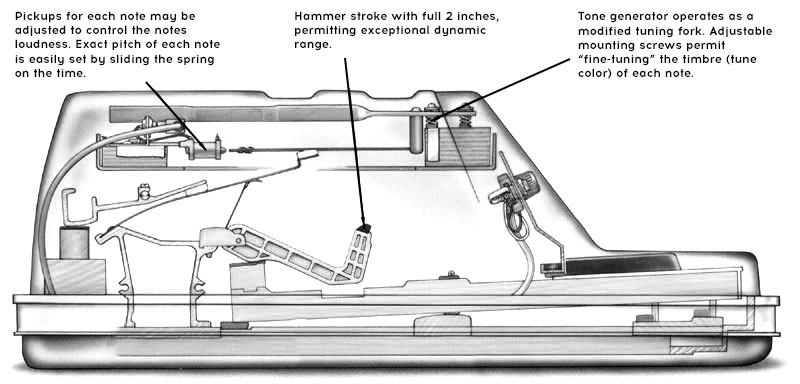 While the original electric pianos featured hammer action similar to that found in acoustics, the similarity stopped there. The hammers struck metal tines of different lengths attached to a metal harp, essentially creating a huge polyphonic tuning fork responsible for the core trademark sound. Pickups like those in electric guitars transduced the vibrations and sent them to a preamp and tone-shaping circuits before finally going to an amp and speakers. In the Stage-73 V, we've modeled every single one of those components and how they interact down to the last detail, delivering completely faithful instruments that sound and play just like the ones that inspired them.
Stage model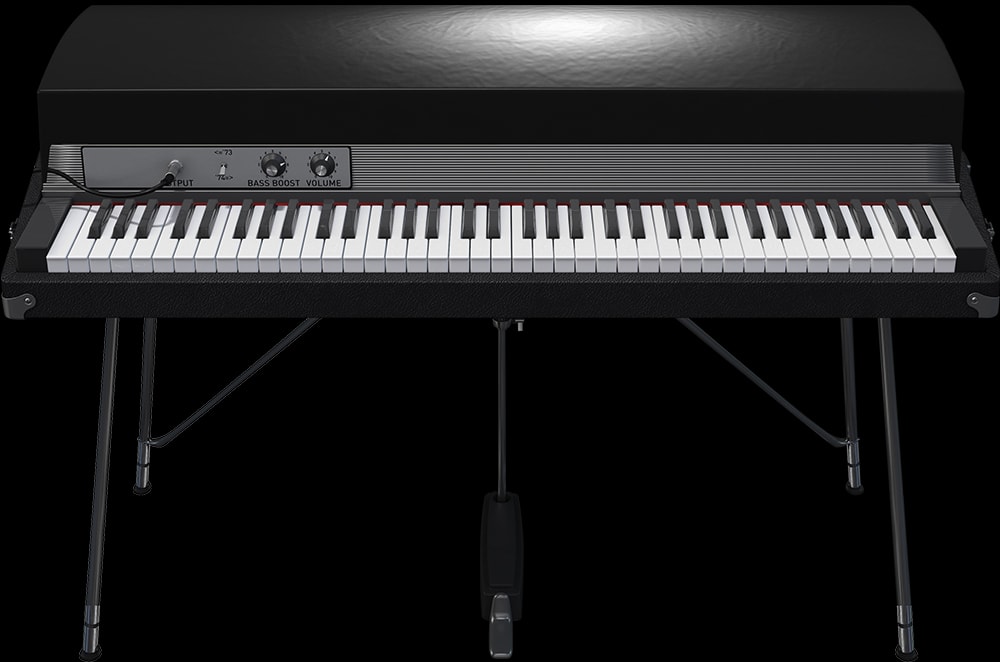 The Stage Piano had simple controls, one of which was Volume. The '73 and earlier models had a Tone control that was a multi-band EQ, that cut and boosted the high and low frequencies simultaneously. In '74, that changed to a Bass Boost control that only affected the low frequencies. Both characters are desirable in different circumstances, which is why we've modeled both vintages.
Suitcase model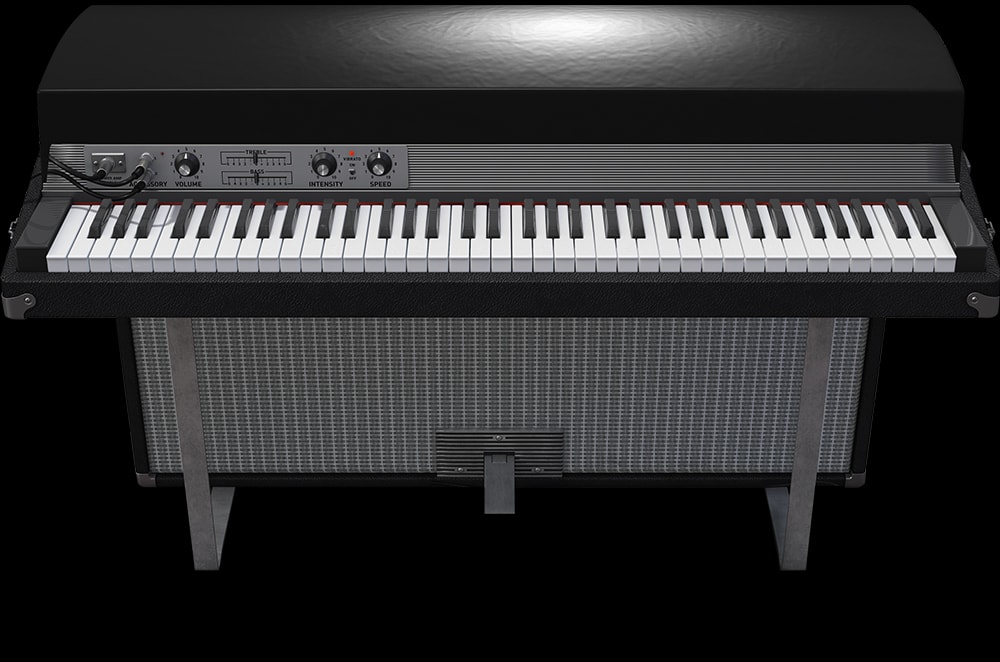 Rather than having a single tone control, the Suitcase Piano sported separate Treble and Bass sliders. It also had a Vibrato feature that was actually stereo tremolo. When set at high intensity, the effect was an early version of the more modern auto-panning effect. Of course, we've modeled all of the details that make a Suitcase a Suitcase.
In the Stage-73 V, we've taken everything musicians have loved about these amazingly versatile instruments for the last 50 years and distilled their very essence into a new instrument you won't want to stop playing.

Hot-rod your electric piano the easy way
Modeling means that we didn't have to stop at just faithful reproductions. Neither do you. Click to remove the top of the Stage-73 and you get access to a complete virtual custom shop.
Since we isolate and reproduce every original physical and electronic component, the nuances of each one can be exploited and modified independently. Switch up the original harmonic profile defining the overall sonic character. Adjust tone bar resonance to affect sustain, and damper distance to determine damping time. Experiment with different hammer compositions from felt (gentle) to neoprene (aggressive), and move the hammers to affect dynamic range. Reposition the pickups to modify how hot their output is, and change their alignment to further modify the overall tone. There's more, including the ability to visually adjust the velocity curve for perfect playing response from your keyboard.
We've distilled a wide range of these mod options into custom electric piano presets. Personalizing your EP even more is just a click or two away.
Complete legendary electric piano rig
What's better than perfect reproductions of the greatest electric pianos ever? Also getting included models of the classic amps and stomp boxes that helped make that sound famous.

Effects pedals
Be careful you don't trip over all the effects pedals on the floor below your Stage-73 keyboard. Like the instrument, they're all models of classics. Kick in a swirling phaser or flanger, fatten up with a shimmering chorus, rock out with compression and overdrive, and get spacey with analog delay. You can even use the expression pedal for volume or wah—or set a funky auto-wah. The Stage-73 has all the effects you need to create a sound that's all your own.

Built-in amplifiers
Our Suitcase model includes authentic modeling of the amp and speakers that were part of the original unit. For our Stage versions, we've modeled the classic amp they were most often paired with—including the combination of channel and master volumes to dial in however much warm overdrive you want, plus a sweet-sounding vibrato circuit and spring reverb. You can even control the cabinet mic axis to change the tone further. Now, that's authentic!
The Stage-V gives you a complete self-contained electric piano rig of legend to give you any tone color and texture you want.
The right sound at your fingertips every time
The Stage-73 V gives you all the variations of the most famous electric piano sounds of all time at the click of a mouse or the touch of a button.
There's always a time when the sound of the Stage-73 is just right—and now you have just the right model for the occasion. A team of top sound designers has spent hours in the studio working their magic tweaking all the modeled components of the Stage-73 V to give you a preset library that spans classic tones for smooth jazz, bold jazz-rock, blazing funk, catchy pop and gentle ballads—and arms you with new sounds to carry you and your music into the future.
Whether you're a demanding producer, hard-core player, or musical fashionista, the Stage-73 brings it's own signature style to yours.
Preset browser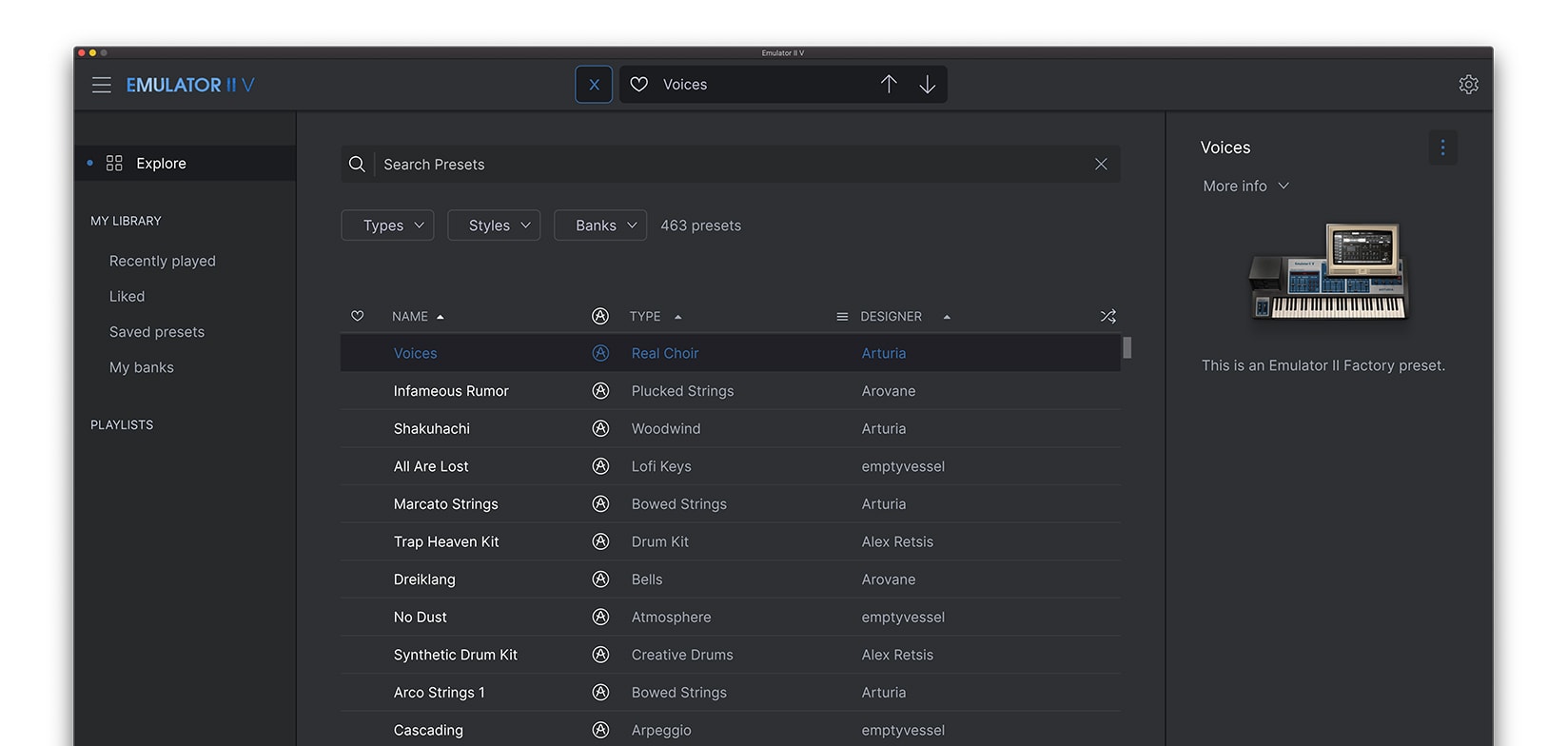 Our redesigned preset browser lets you quickly find just the sound you're looking for.
Search by name or simply select the appropriate tags to dial in on the exact sonic character you're looking for. You can mark and recall your own favorites, enter comments, and set up playlists. There's never been a more intuitive way to manage your library of designer and personal presets.
Resizable GUI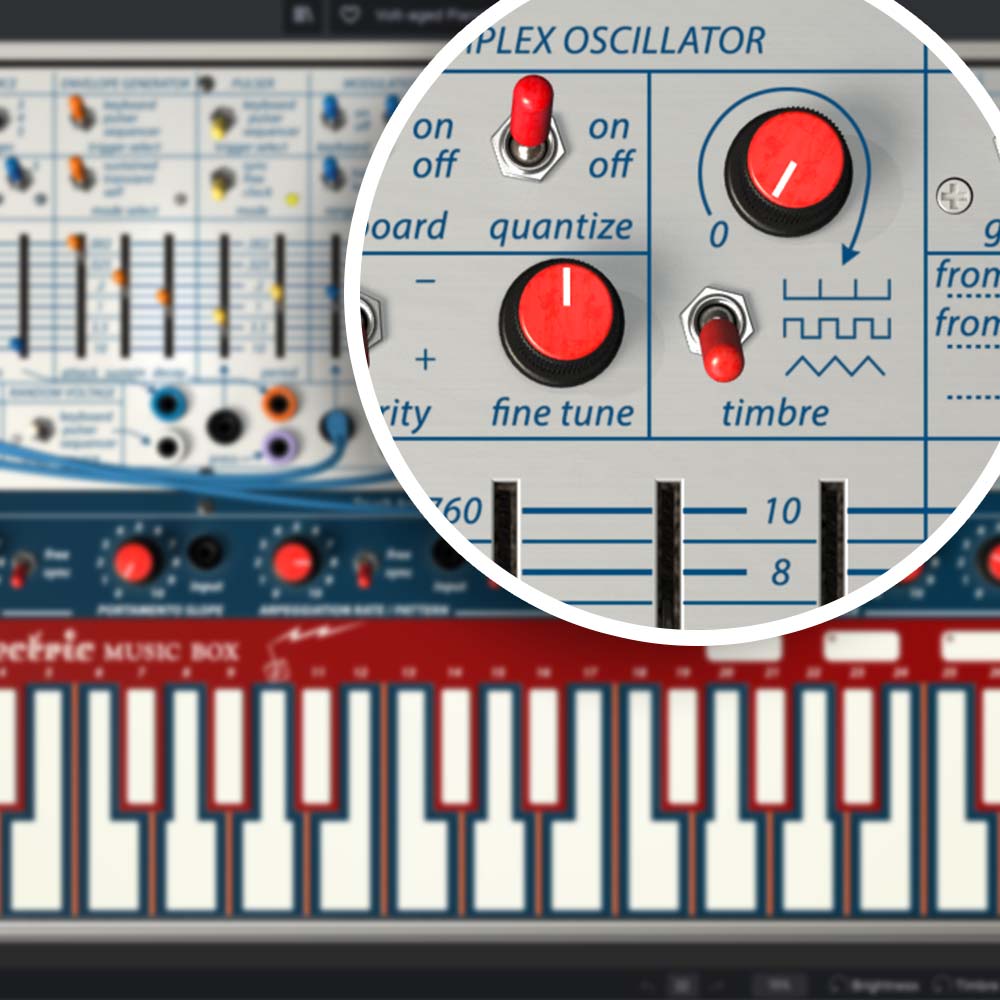 The user interfaces for all your Arturia instruments are now resizable, making it easy to work with any High Resolution screen, UHD or Retina.
You can decide whether you want to fill the screen with awesome graphic reproductions of classic instrument goodness, scale the window down when you're working in a DAW and screen real estate is at a premium, or even zoom for detailed work.
Perfect integration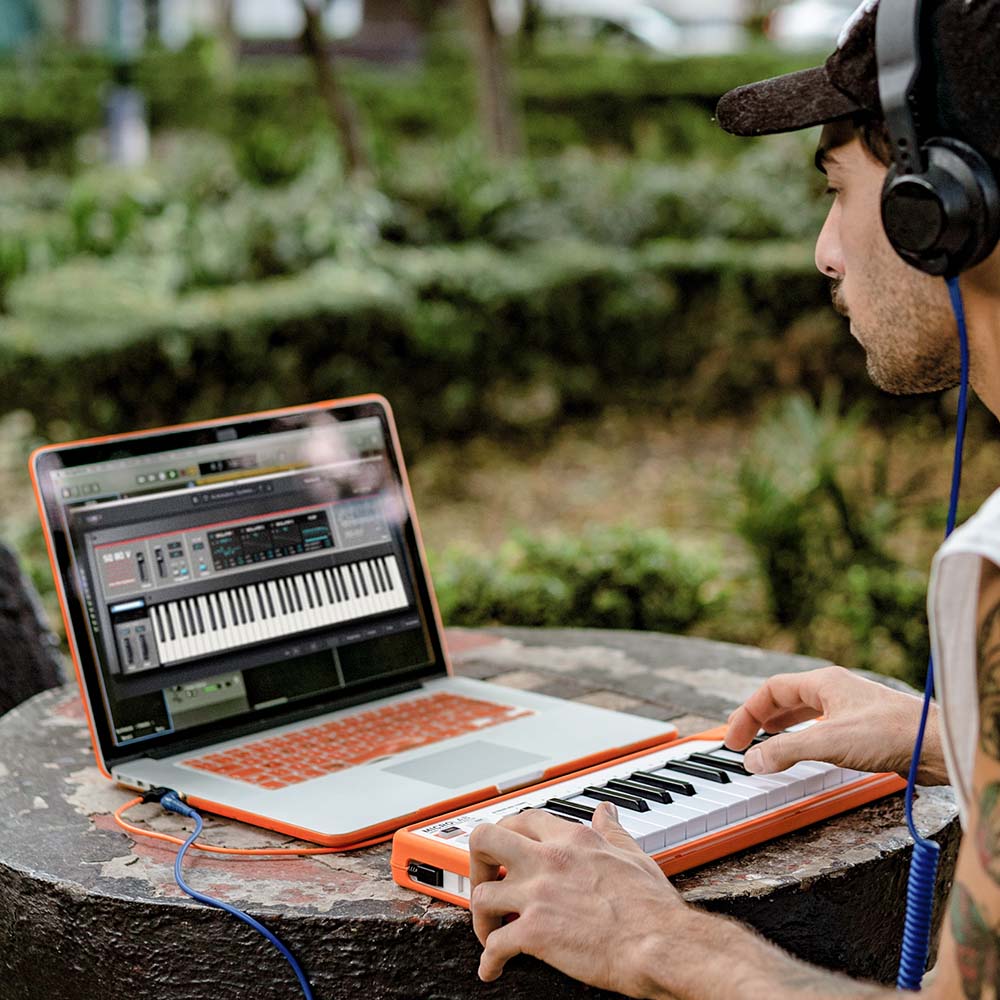 However you play, perform, or create, we've got you covered.
We've made it as easy as possible to use and enjoy the instruments in V Collection 7. They intuitively map with the Arturia KeyLab range, and play nicely with other MIDI controllers too. You can use them in standalone mode, and in your preferred DAW. You can even play notes using your computer's keyboard when you're on the go!
Platform specifications
: Win 7+ (64bit) PC: 4 GB RAM; 2.5 GHz CPU.
1GB free hard disk space
OpenGL 2.0 compatible GPU
: 10.11+: 4 GB RAM; 2.5 GHz CPU.
1GB free hard disk space
OpenGL 2.0 compatible GPU
Required configuration
Works in Standalone, VST 2.4, VST 3, AAX, Audio Unit, NKS (64-bit DAWs only).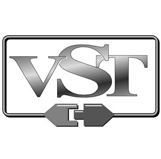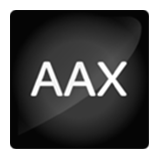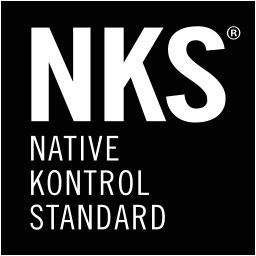 Protection
The software is protected by the Arturia Software Center. You can learn more about it here.
Main Features
Advanced Physical modeling engine (no static samples)
Stage and Suitcase models
Stage model features

Fender Rhodes™ Stage 73 1973 and earlier (Tone)
Fender Rhodes™ Stage 73 1974 and later (Bass Boost)
Fender Twin amp

Modeled spring reverb
On and off axis mic placement
Tone controls
Mono vibrato

Effects are post output circuits

Suitcase model features

Bass and treble EQ models
Stereo Vibrato with speed and intensity controls
Modeled preamp of the Suitcase amp
Effects loop (pre-EQ)

Output effects where you can change the order

Volume, wah, auto-wah
Flanger
Compressor
Chorus
Analog Delay

Advanced mode for editing the model itself

Harmonic profile selections
Velocity curve editor
Tone bar resonance
Pickup distance
Tuning
Pickup alignment
Damper distance
Dynamic range
Hammer hardness
Hammer noise

80 factory presets
Easy to use MIDI mapping