STEVE PORCARO
meets AudioFuse
STEVE PORCARO
meets AudioFuse
How Arturia's debut audio interface makes the perfect companion for staying creative on tour.
True industry legends, and torch-bearers for classic rock, the mark that TOTO and their members have made on popular music can't be overstated. On top of dozens of live and studio albums, through their members, elements of TOTO's sound can be heard in over 5,000 albums.
While they may be "Hall of Famers", just like other musicians, they know that inspiration can strike at any time. When it does, they need a way to quickly and accurately capture it. When they bring their music to the world on tour, TOTO choose the Arturia AudioFuse to work on their music.
The team at Arturia were fortunate enough to catch up with Steve Porcaro, Lenny Castro, and Shannon Forrest to chat about how they use Arturia's small-but-mighty interface when they take TOTO on the road. With a tiny footprint, robust build, and included protective cover, AudioFuse can be packed away quickly, and unpacked and plugged in at a moment's notice, ready to track a drum idea, vocal line, or hook for a future hit.
We knew we had to have some kind of audio interface to go on the road if I wanted to record [the band] live. The AudioFuse immediately appealed to me as the perfect "hotel room" audio interface for doing what we do. Bringing it on the road, it's small, and it's got all the ins and outs we need.
Steve Porcaro: synth pioneer
Behind TOTO's trailblazing sound is an inspiring story of a family united by passion for music. Father Joe, and sons Jeff, Mike, and Steve each played their part in creating one of the most enduring, adored bands in the world.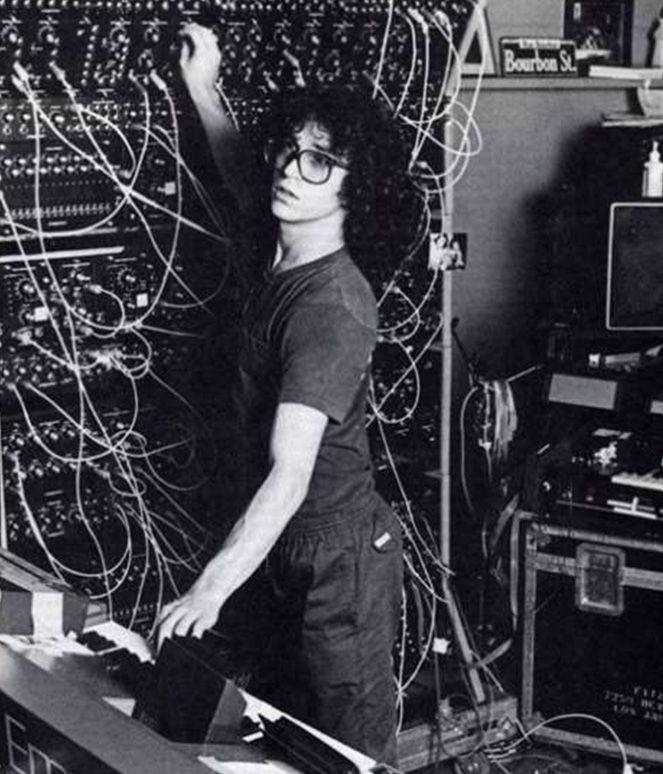 In the same way his family members brought their unique talents to the table, Steve Porcaro's love of the synthesizer gave TOTO's music a unique voice, complimenting David Paich's piano and keyboard work, and cementing the synthesizer's place in rock history.
Like his brothers, Steve was taught drums and percussion by his father Joe Porcaro (who also added his rhythmic skills to some of TOTO's best loved tracks) before learning the piano. In hindsight, Steve's progression from piano to synth was perfectly timed, as he was able to use now-legendary instruments as they were released. Icons like the Yamaha GS1, DX1, DX7, and CS-80, Roland's Jupiter-8, Bob Moog's Minimoog, as well the Oberheim® Xpander, Polyfusion Modular, Dynacord Add One, and Sequential Circuits Prophet. Many of these classic synths have also been resurrected as award-winning software emulations within Arturia's V Collection.
Our front of house guy Ken Freeman uses an AudioFuse. He has a quite a setup in his hotel room! He mixes records, has a full Pro Tools setup, and uses an AudioFuse as well.
Behind the glorious moments on stage and the glamour of promo events, life on tour can take its toll on the creative spirit. When it comes to the power of portable recording gear, it's safe to say that things have changed a little since the late 70s when TOTO made their debut. Travelling from place to place, sitting for hours, it's at those "moments in between" that a music tool like AudioFuse really shines.
The ability to use studio-grade preamps, monitor with a class-leading quiet signal path, and integrate into practically any setup while on the move was simply impossible back when the world was waking up to "Hold The Line". Still, with all the other options available, the AudioFuse has become the weapon of choice when inspiration strikes for these rock heros.
When that creative spark hits you, what interface will you choose?
[The Audiofuse] is very accessible to people who don't want to read manuals, who just want to make music and get playing. It's pretty straight ahead. Great job!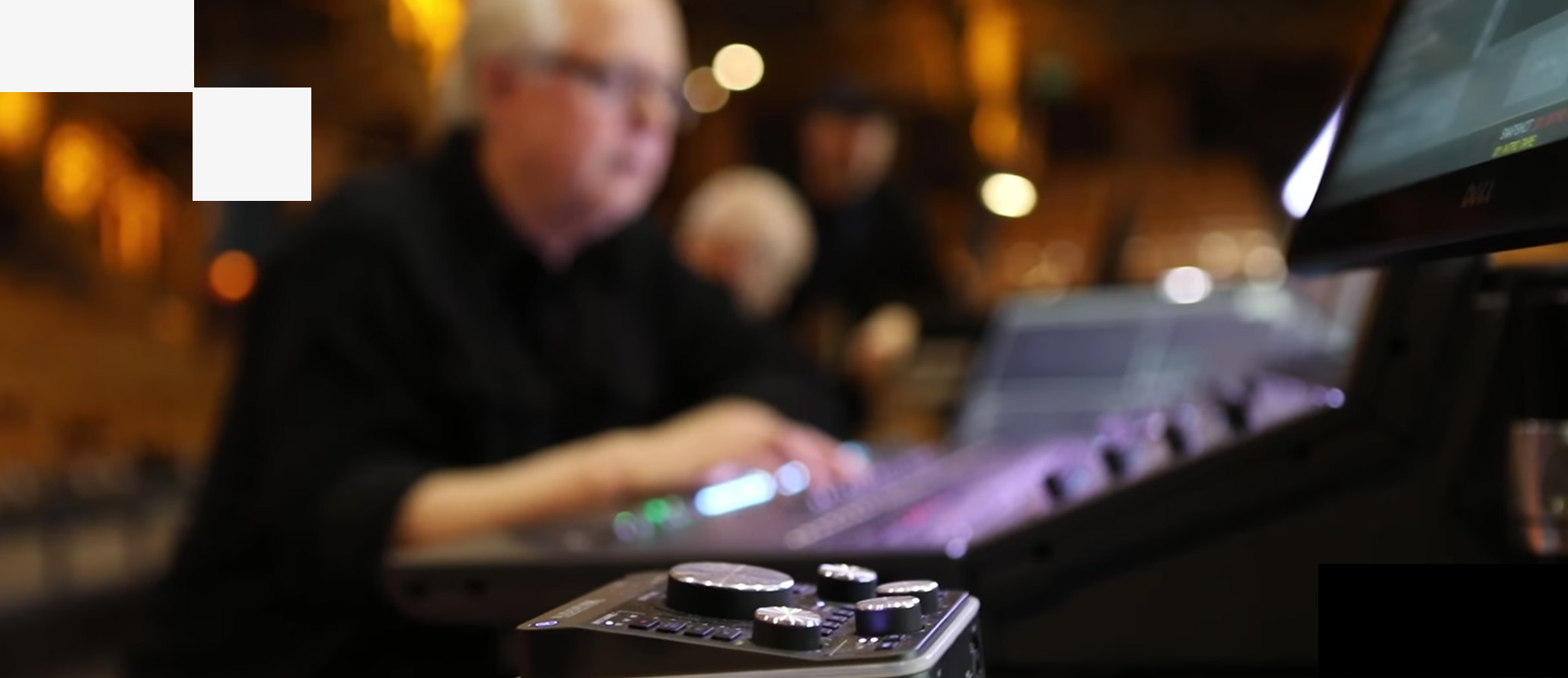 Learn more about the AudioFuse
THE NEXT-GENERATION AUDIO INTERFACE
Whatever sound you need to capture, from the most delicate ambience to the heaviest cacophony, AudioFuse will reveal the beauty in everything.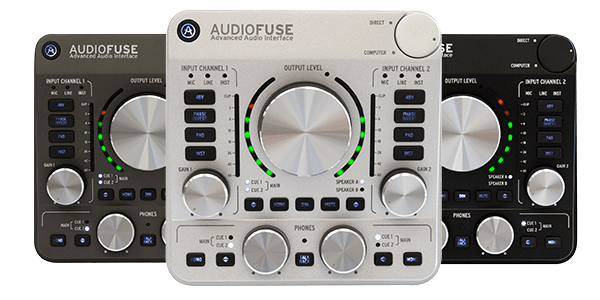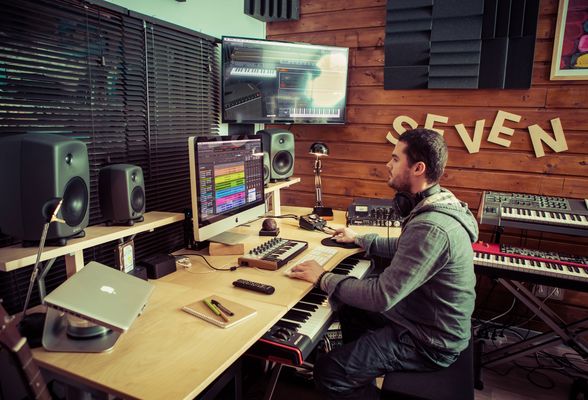 CREATIVE FLOW
When creating and recording, you need an interface that lets you focus on the task at hand and keep distractions to a minimum.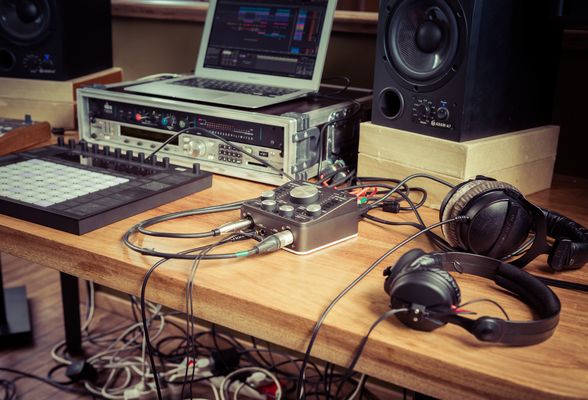 CONNECTIVITY
Wherever it comes from, whatever it has to travel through, and wherever it needs to go, AudioFuse will guide your sound.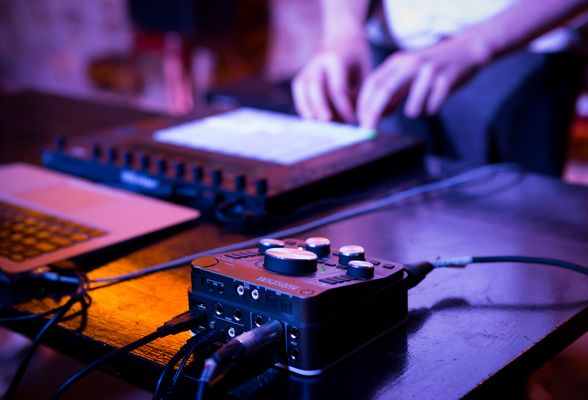 PERFORMANCE
When you know your equipment is the best of the best, creativity can take care of itself.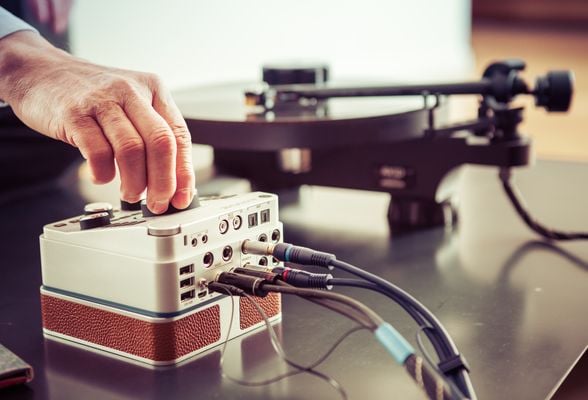 QUALITY
Capture the moment—at home, in the studio, on the road, or wherever creativity strikes.