Amanda Chang
Mind, Body, and Synthesis
Amanda Chang
The Carioca Connection
Brazilian producer, DJ, and synth enthusiast Amanda Chang crafts electronic anthems and dynamite sets that hypnotize and energize in equal measure. When it comes to finding inspiration, she's keen to keep an open mind. Uniting the intricacies of synth hardware, the meditative power of yoga practice, and the serenity of Brazil's natural landscape, Chang unlocks a deeper connection with her music...
Born and raised in South East Brazil, Chang's electronic music career began in the state of Rio de Janeiro. She cut her teeth performing at clubs in and around the state's namesake city, with house music being the flavor of choice. Her reputation for intense, fiery performances quickly gained traction, and it wasn't long before she started making waves on the international circuit, DJing in Ibiza, London, Berlin - the musical destinations of the world.
It was when she started experimenting with hardware synthesizers, however, that her workflow took on an entirely new form.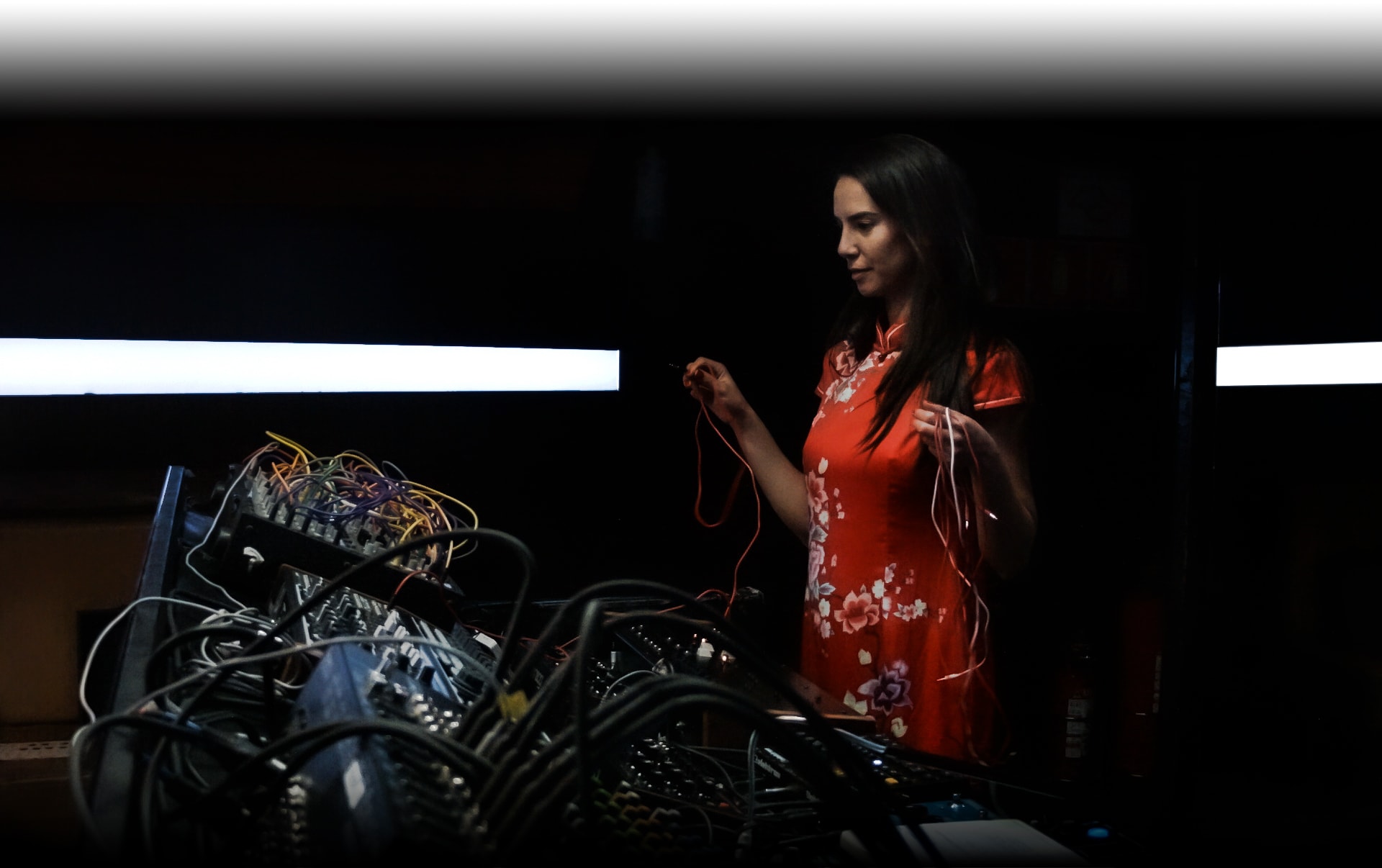 A leap of faith
Swapping the decks and faders for desktop synthesizers was a bold move, but for Chang, it felt like a necessary one.
It was really liberating for me to be bold enough to get the equipment and perform live, having very little experience. I didn't even know how to use the console mixer properly. But I made it work!
Her live setup now consists almost entirely of desktop units, synchronized via MIDI and analog connections. This enables Chang to directly interact with every component of her mixes, enabling performances that are more immersive, human, and straight-up hypnotic.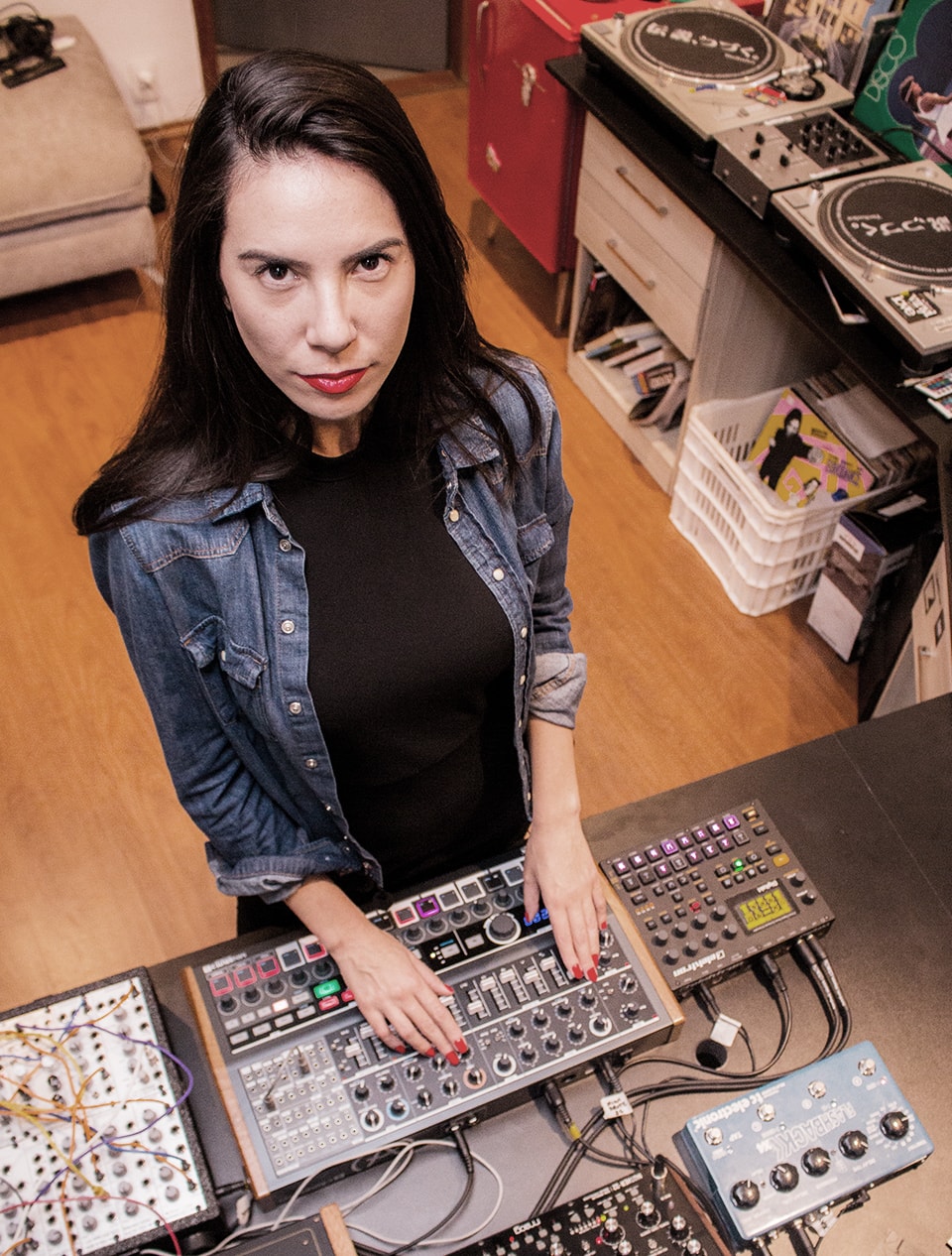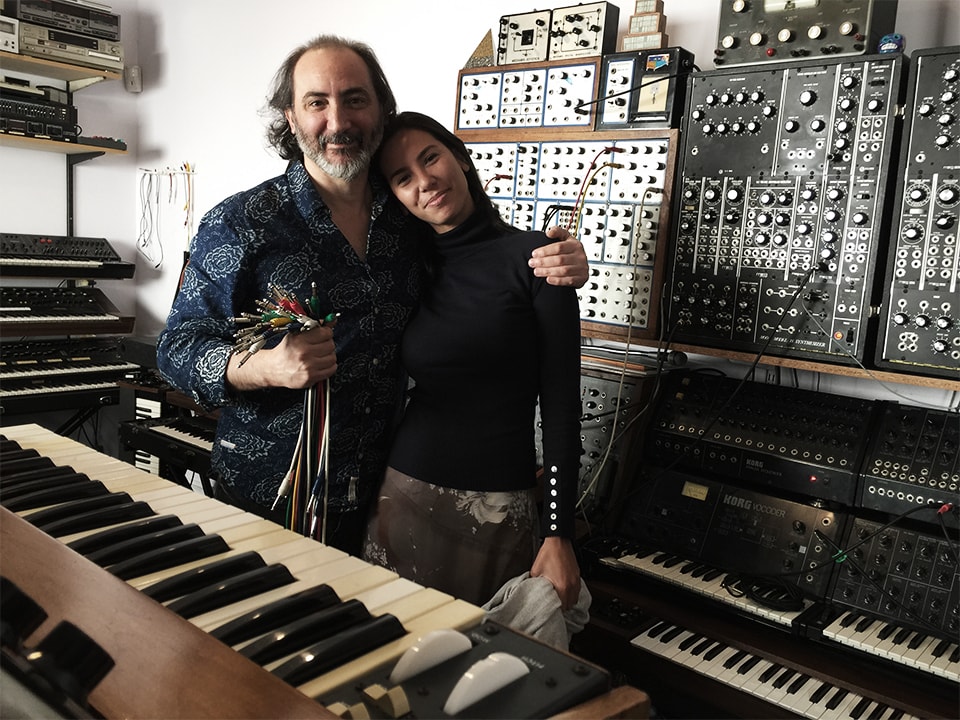 Amanda mentions that this revelation was the result of time spent at Siesta del Fauno with seasoned synth veteran Ernesto Romeo. This synthesizer oasis, nestled in the middle of Buenos Aires, was the perfect environment for Amanda to explore the deepest corners of analog, digital, and modular, which now forms an integral part of her live and composition setup.
I think the best way to start sound synthesis is with modular. This equipment expanded my mind in some way and opened possibilities to be able to create my own sound.
But Chang didn't just find inspiration in synthesis and experimenting with equipment - her surroundings and well-being played just as much of a role...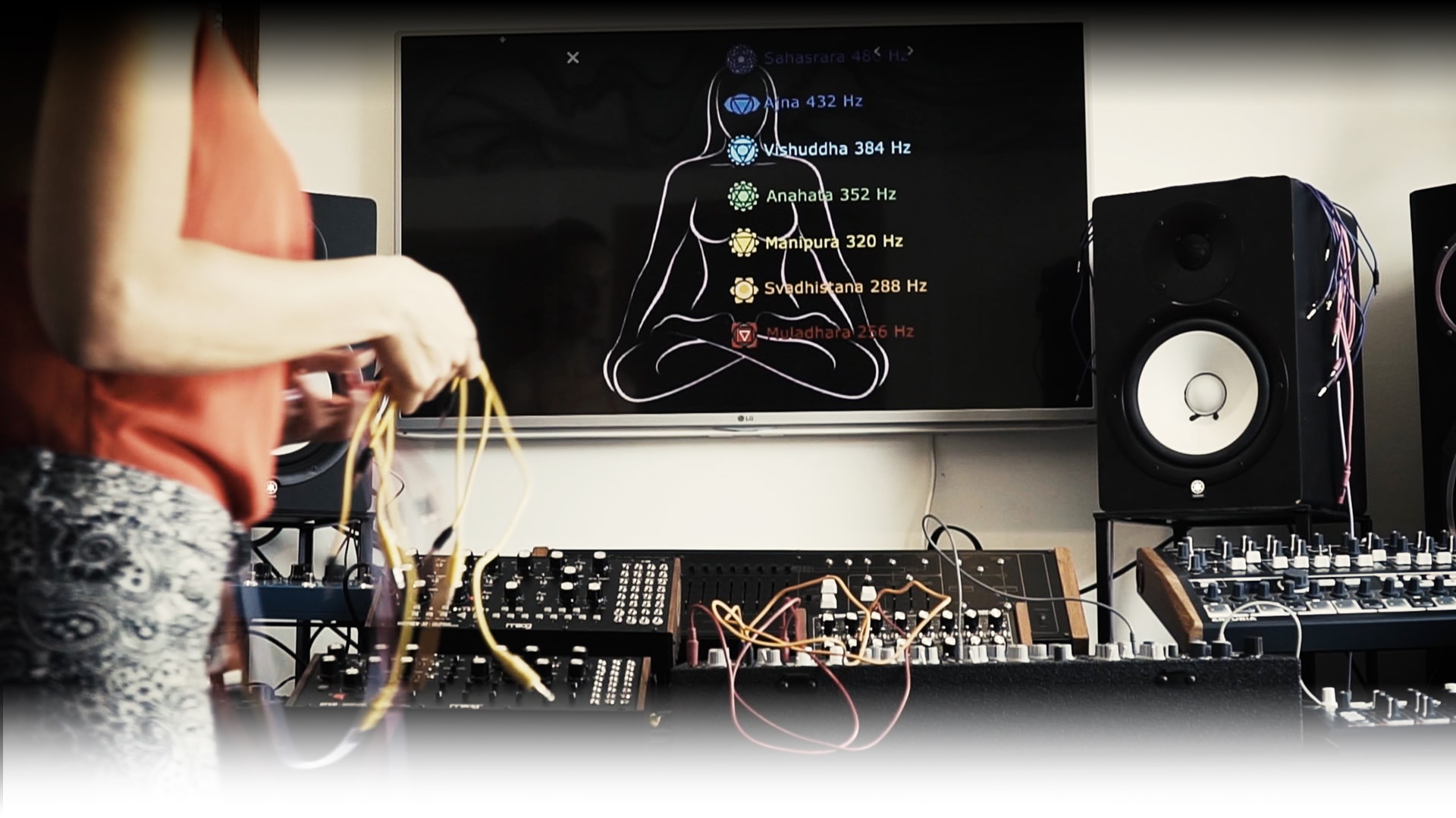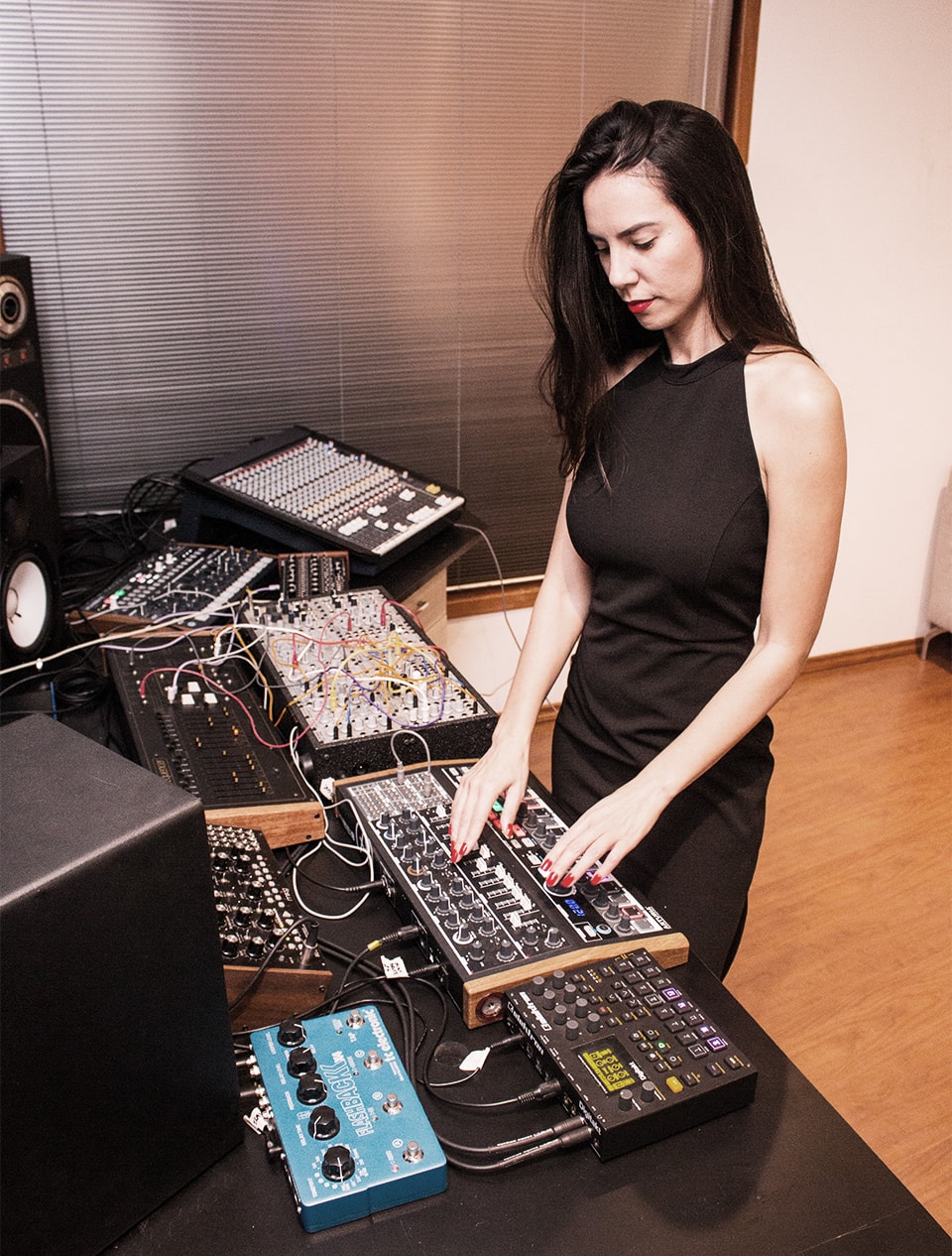 Musical meditation
Perhaps in stark contrast with Chang's newfound love for the technical nuances of modular and hardware synthesizers is her passion for yoga.
It's all about being in the present! I can say with all certainty that this ancient philosophy helps me in the development of my being, including discovering the complexity of electronic music/modular."
The relationship between Yogic practices and sound is not just well documented - the two have been intrinsically linked for millenia. The resonant frequencies of the different chakras are often used in meditative practices, believed to be related to different elements of spiritual awareness and inner peace - but Chang refers to them as a source of musical inspiration.
There's a project that I work on in between making techno music. 'Projeto Luz' combines and connects yoga, synthesizers, and ancestral instruments in a quadraphonic system.
It seems that perhaps Chang has managed to strike a harmonious balance between the two. To bridge the gap between two practices that, on the surface, are at odds, but beneath, share a number of parallels. Synth hardware can be her meditation; yoga can be her musical inspiration.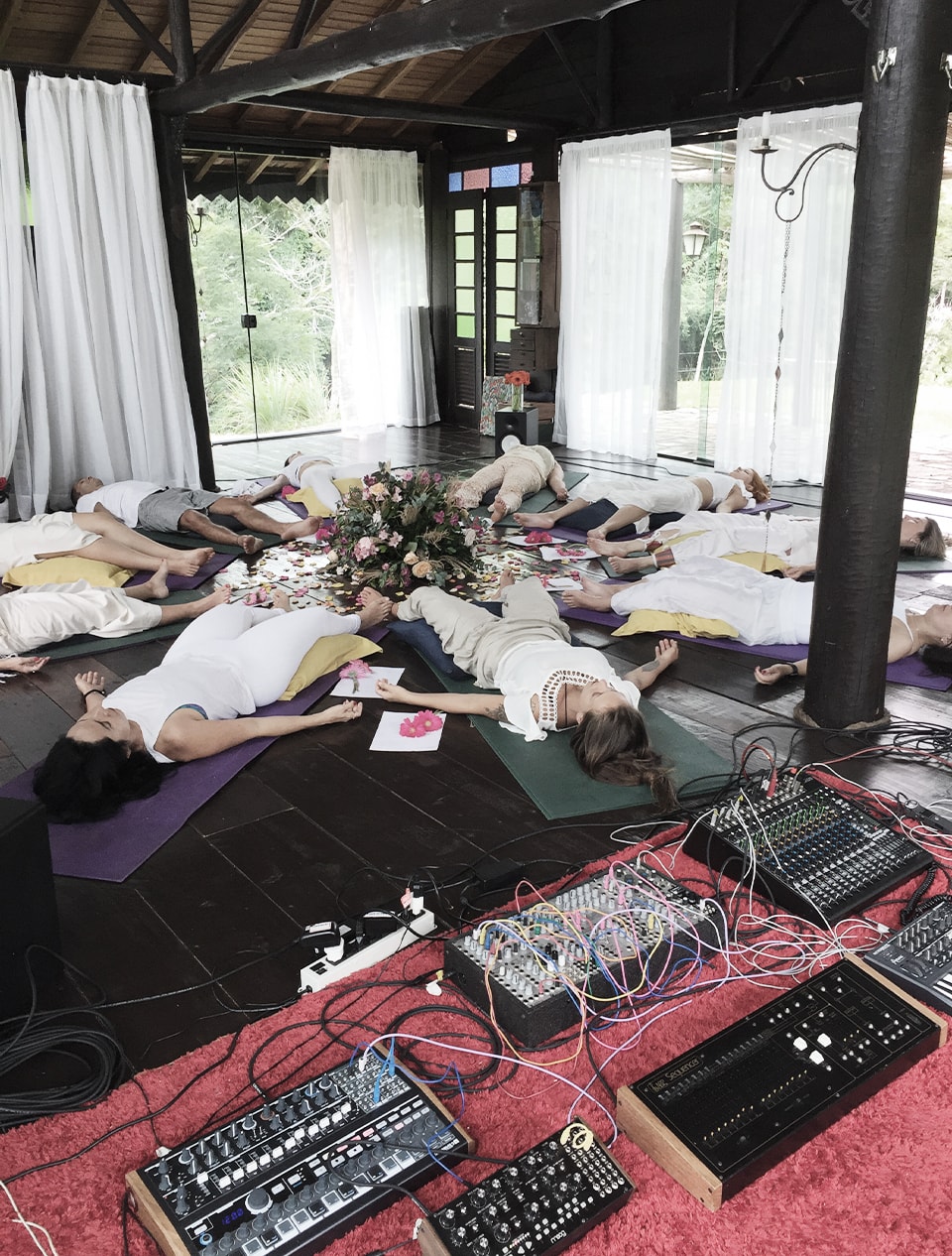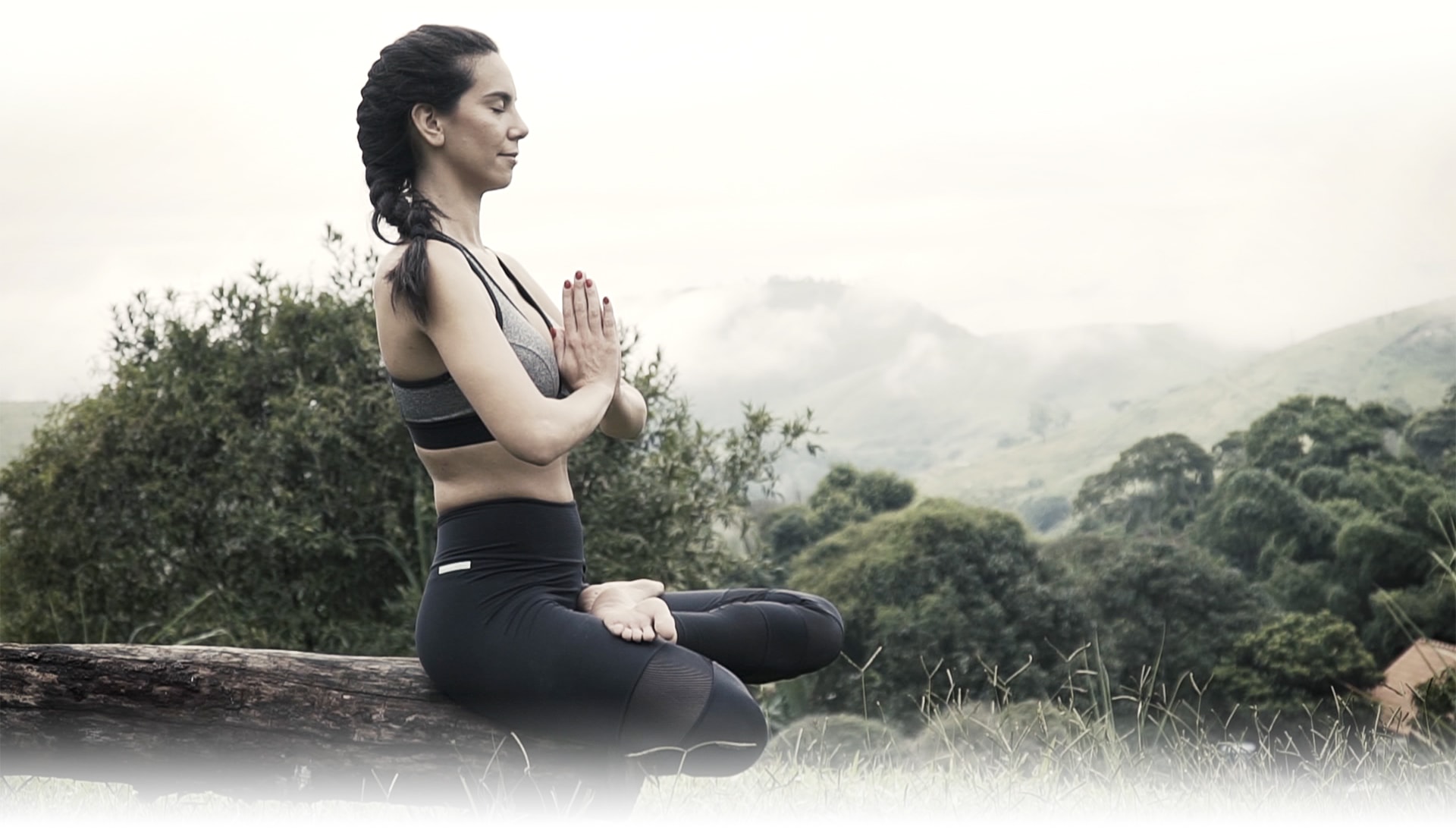 The great outdoors
Brazil is famous for a number of things. The colorful syncopations of samba, the enormous coffee export industry, and of course, the football. But another thing that often comes to mind is the country's natural wonders; a tropical climate populated with sprawling rainforests, towering peaks that pierce the clouds, and miles of golden sands that look out onto the turquoise waters of the South Atlantic.
Chang notes that this isn't something she takes for granted. Appreciation for her native country's beautiful surroundings is at the core of everything she does.
I have very strong ties with nature, whether it's with waterfalls, the sea, the trees, or the forest. I live a very peaceful life. My musical process is always very connected to what I'm feeling.
Maintaining a close connection with nature isn't necessarily just about peace of mind - it also directly affects her creative output. The same could be said for her approach to yoga, and how she incorporates it into her daily life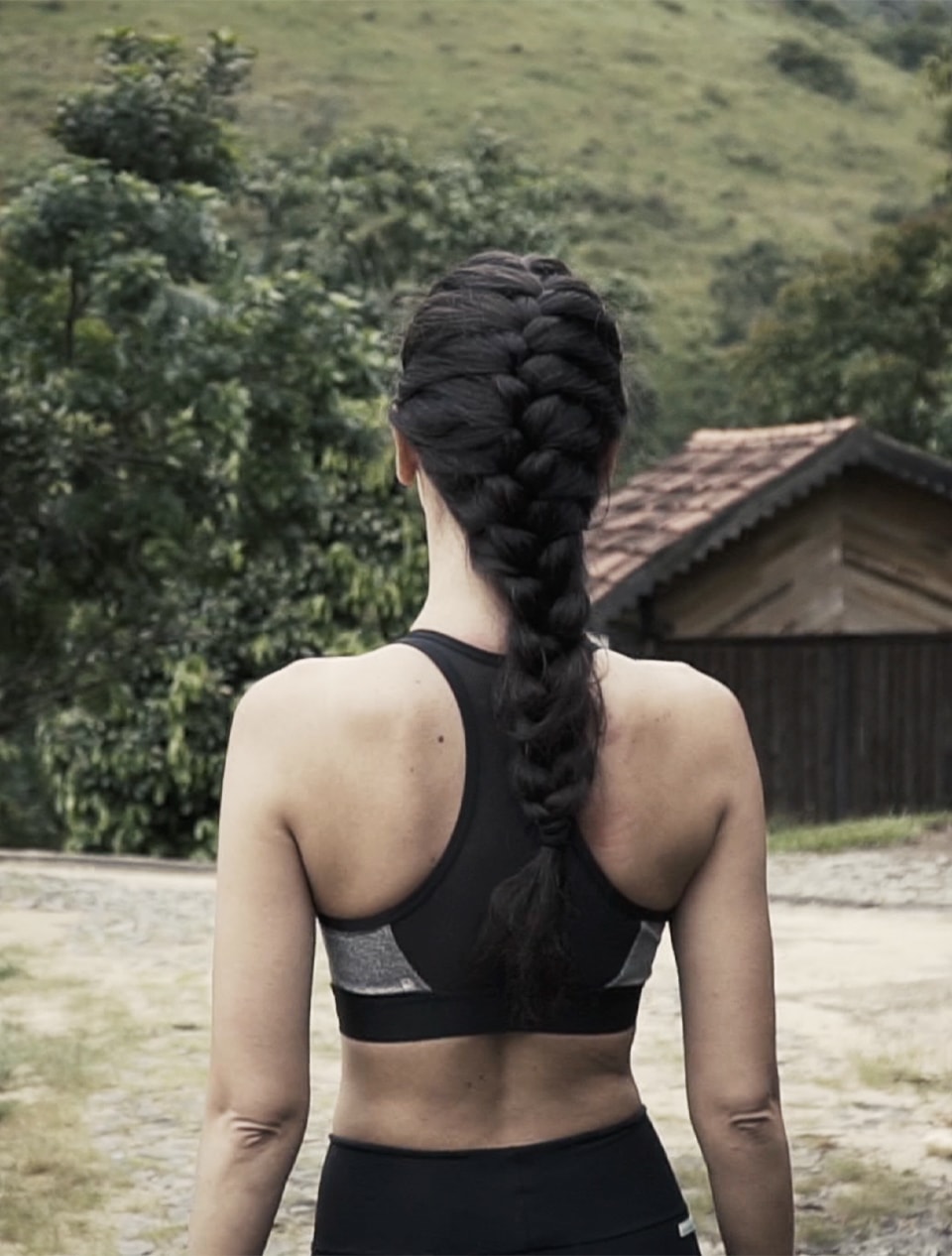 By appreciating nature, by nurturing her spiritual well-being, by pushing the boundaries of her creative comfort zone, Chang constantly has inspiration on tap. Cultivating a peaceful lifestyle, a calm spirit, and a happy mind concentrates her thirst for new ways of expressing and challenging herself - paving the way for free-flowing musical creativity.
Chang's outlook emphasizes the importance of not just finding the right gear - but of looking after yourself, nurturing your frame of mind, and being mindful of your surroundings.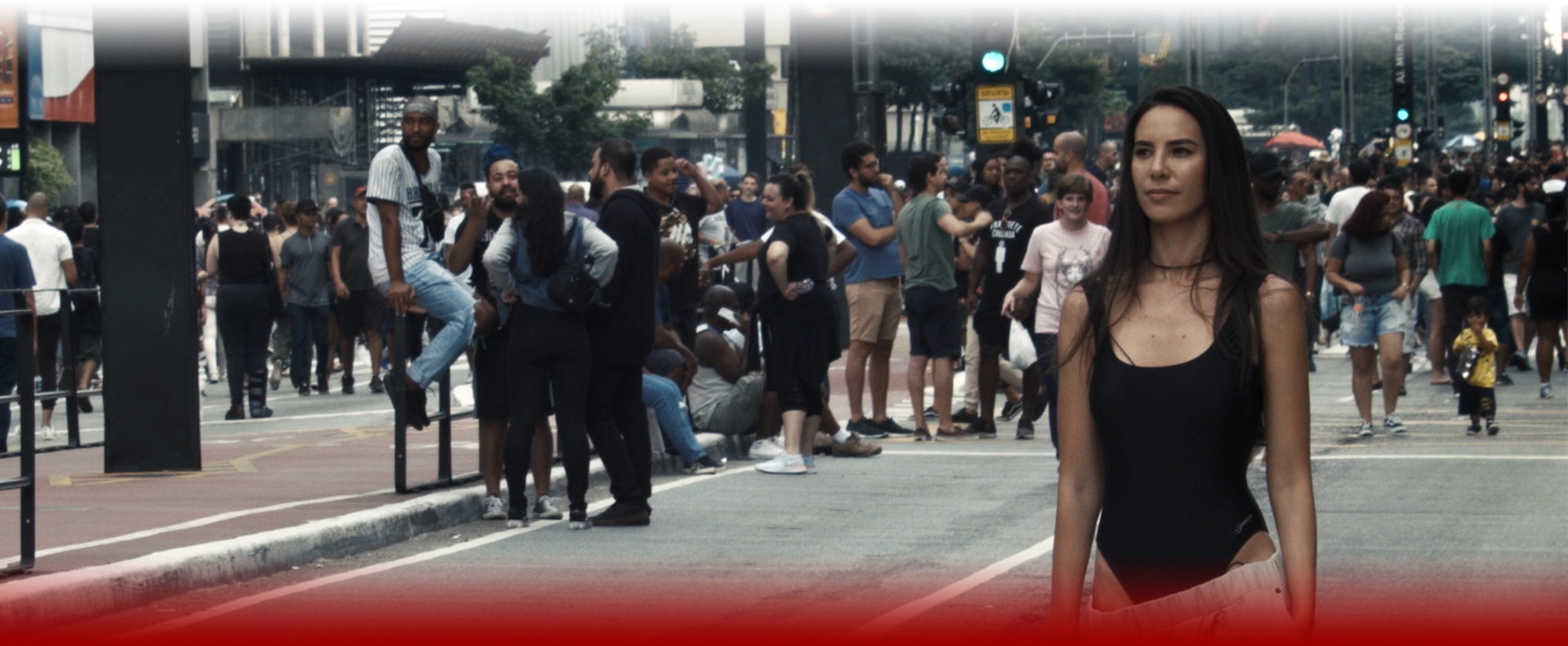 On his DrumBrute Impact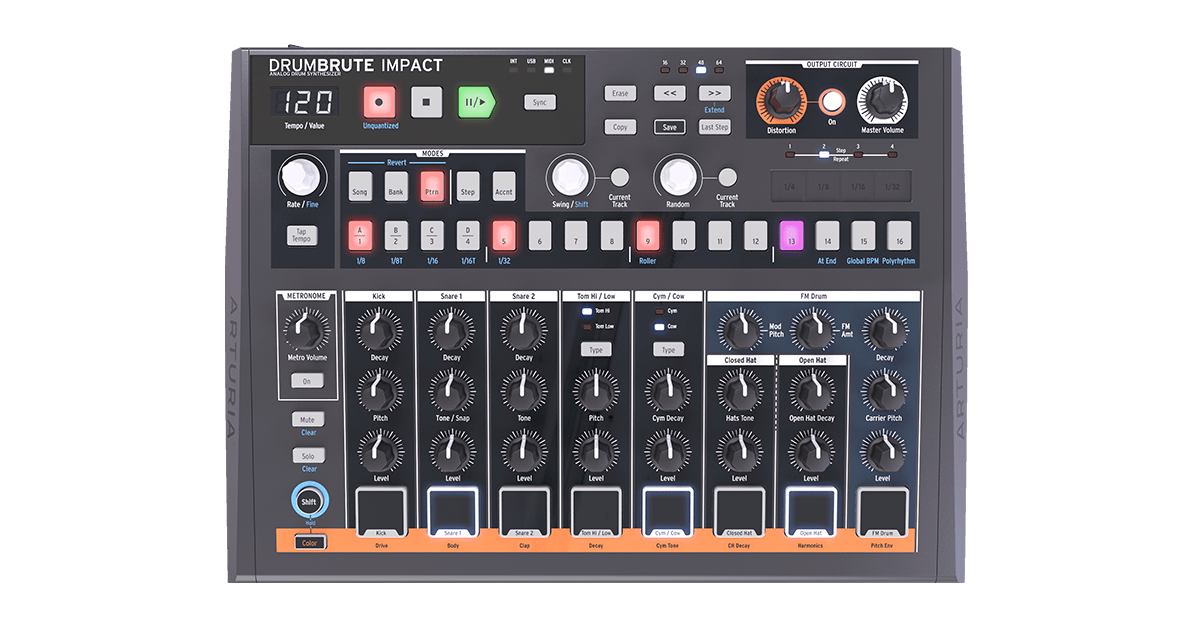 I like to use it in my live shows like a second drum machine as improvisation. I like to use the step repeat, looper, polyrhythms, color and I also like the size of the equipment to travel.
On using MiniBrute 2S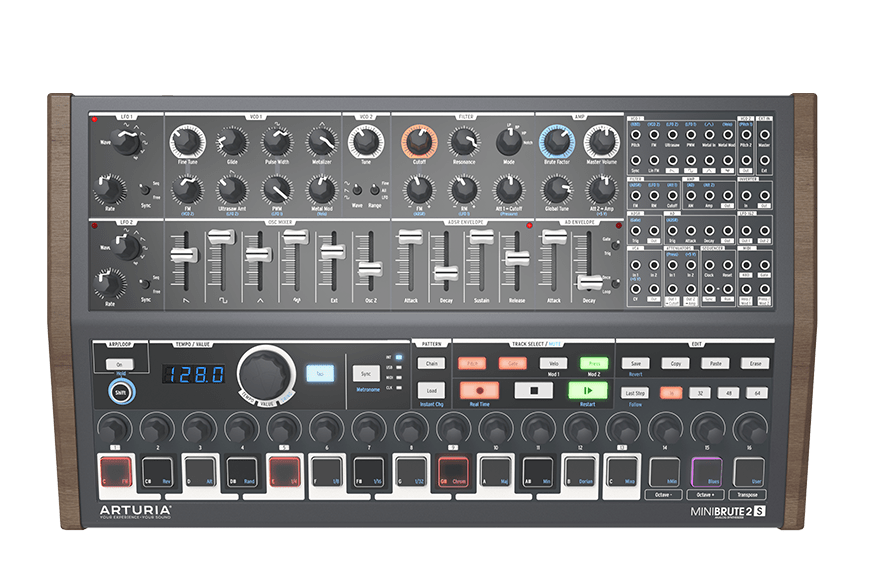 I recommend it for everyone. I really love this synthesiser. It's a complex system at a very good price. It's perfect for those who are starting out with semi-modular synthesizers or for those who have more experience. I always bring it with me for my live shows. I combined my personal modular system with MiniBrute 2S and I love it!