This is the drum machine you've been waiting for.
Combining bold, hard-hitting analog sounds, a monstrous output distortion, performable controls, superb connectivity, and a powerful sequencer, DrumBrute Impact will fill your music with energy and muscle.
A new Brute sound
Putting the focus on "Brute", DrumBrute Impact features 10 high-energy, refined, punchy analog sounds.
You can also use the exclusive "Color" sound-shapers to introduce unique, per instrument effect for some variation. Boost the harmonic content, add some drive, snap, or crack at the touch of a button, you can even automate tonal changes by creating a "Color" sequence. If you want your drums to push even harder, use the built-in distortion on the output for some drum-optimized crunch.
DrumBrute Impact is a drum machine for musicians and producers who crave raw power and monstrous tone.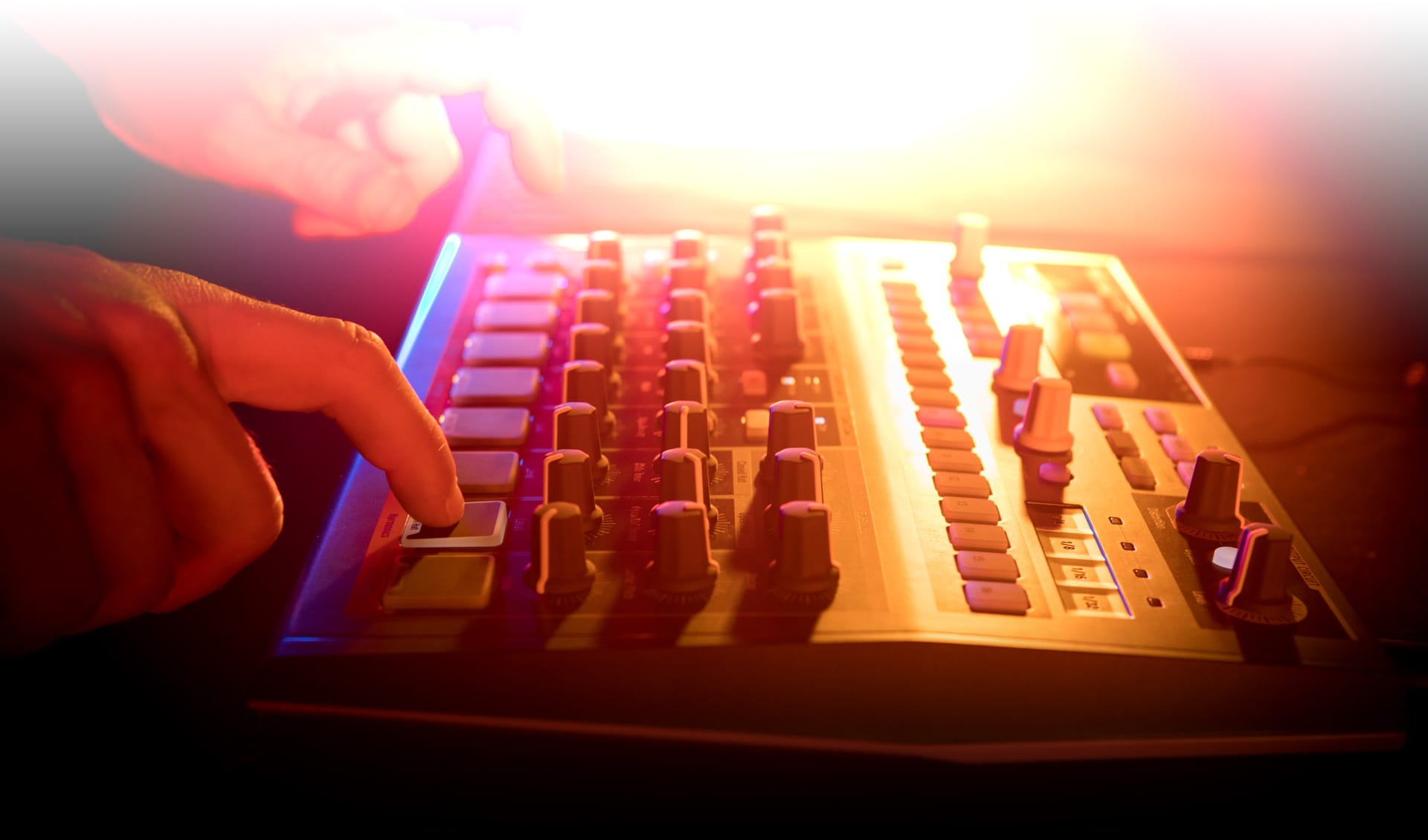 Awesome drums made easy
Sharing the same prize-fighting sequencing architecture found in the original DrumBrute, you'll love the simple, fun, and intuitive sequencer in DrumBrute Impact.
Whether you want to create complex, phasing polyrhythms or straight, pounding rhythms; record a finger-drumming performance; punch in a step-sequenced masterpiece; DrumBrute Impact beats to your rhythm. Use the touch strip to create some real-time glitchy, beat-repeat breakdowns, spice up a single instrument or your whole pattern with a dedicated 'Random' knob, and add some syncopation and groove with the 'Swing' feature.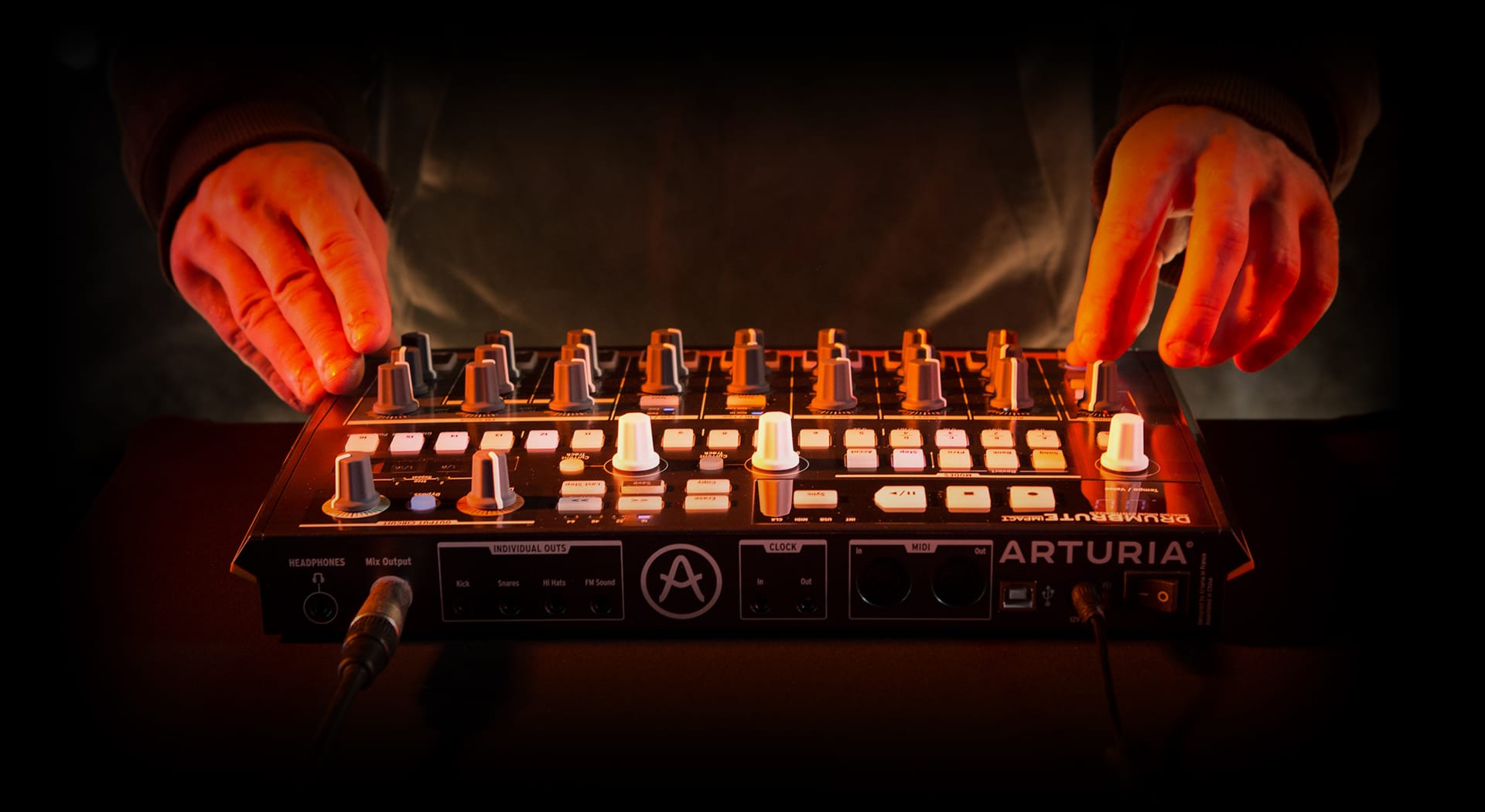 A true analog experience
Connect to your other gear, sync up, and make some music the old-school way.
Get away from computer screens, say goodbye to sub-menus, and jump into the world of tactile, instant, analog satisfaction. Featuring a huge array of sync and connectivity options, you'll be able to hook up and jam with practically any other synth, sequencer, or MIDI-enabled instrument. Mix on the fly with dedicated controls for every function, multitrack, record, effect, and mix the sound your way with multiple bus outputs. Save patterns that you love, chain them together, and create full songs and live sets, all without looking at a single screen.
DrumBrute Impact is a massive sounding, creativity fueling beast, with effortless workflow and amazing performance controls.
Press Clipping
"New sounds, simple tools, powerful analog character and very broad connectivity."
ISP música
"Considering that this is a 10‐voice, true analogue drum synth rolled in with Arturia's excellent sequencing engine, the DrumBrute Impact is incredibly good value."" (...) It's a good compromise, offering true analogue drum sounds that I like, but with some of the convenience of modern digital devices. It's great for jamming and writing sans DAW and the sequencer could easily be drafted to drive other MIDI devices. Give it a try."
Sound on Sound
"PLATINIUM AWARD The original DrumBrute was a very solid all-round drum synth paired with an excellent sequencer, at a price that made it very tempting. The Impact doubles down on all of this. (...) It is an inspiring and enticing drum machine at a very good price. ""
Future Music
"PLATINIUM AWARD - It is an inspiring and enticing drum machine at a very good price. "
Future Music
"I love the distorsion !"
MusicRadar
"What matters here is the sound, and we found that everything that comes out of DrumBrute Impact is filled it with freshness and innovation. An excellent analog drum machine."
Future Music ES
"What you have here is a really really nice sequencer with a really nice pallette of analogue sounds."
Reverb
"The result: this thing hits really hard. That matters. We're humans. We like things that go thud. We can feel it. This isn't theory; it's visceral."
Create Digital Music
"Very, very good Drum Machine."
AskAudio
"I'm certain the machine will be a runaway success, simply because of the kick and the distortion effect. Then the FM Drum adds a world of versatility to the device again. Go have a listen, absorb a slight incursion on the credit card and grab what will outrun the original DrumBrute as a true classic."
AudioTechnology Magazine
"With its very competitive price, DrumBrute Impact is positioned as a very affordable composition and performance tool to start or complement ones analog stage or studio setup. We award him a 2018 'Value for Money' Award"
Audiofanzine
"My god, it kills!"
Sonic State
"This new Drumbrute expands the existing range in a way I never could imagine. The result it's awesome and the options to sculpt my own sound are amazing."
Hispasonic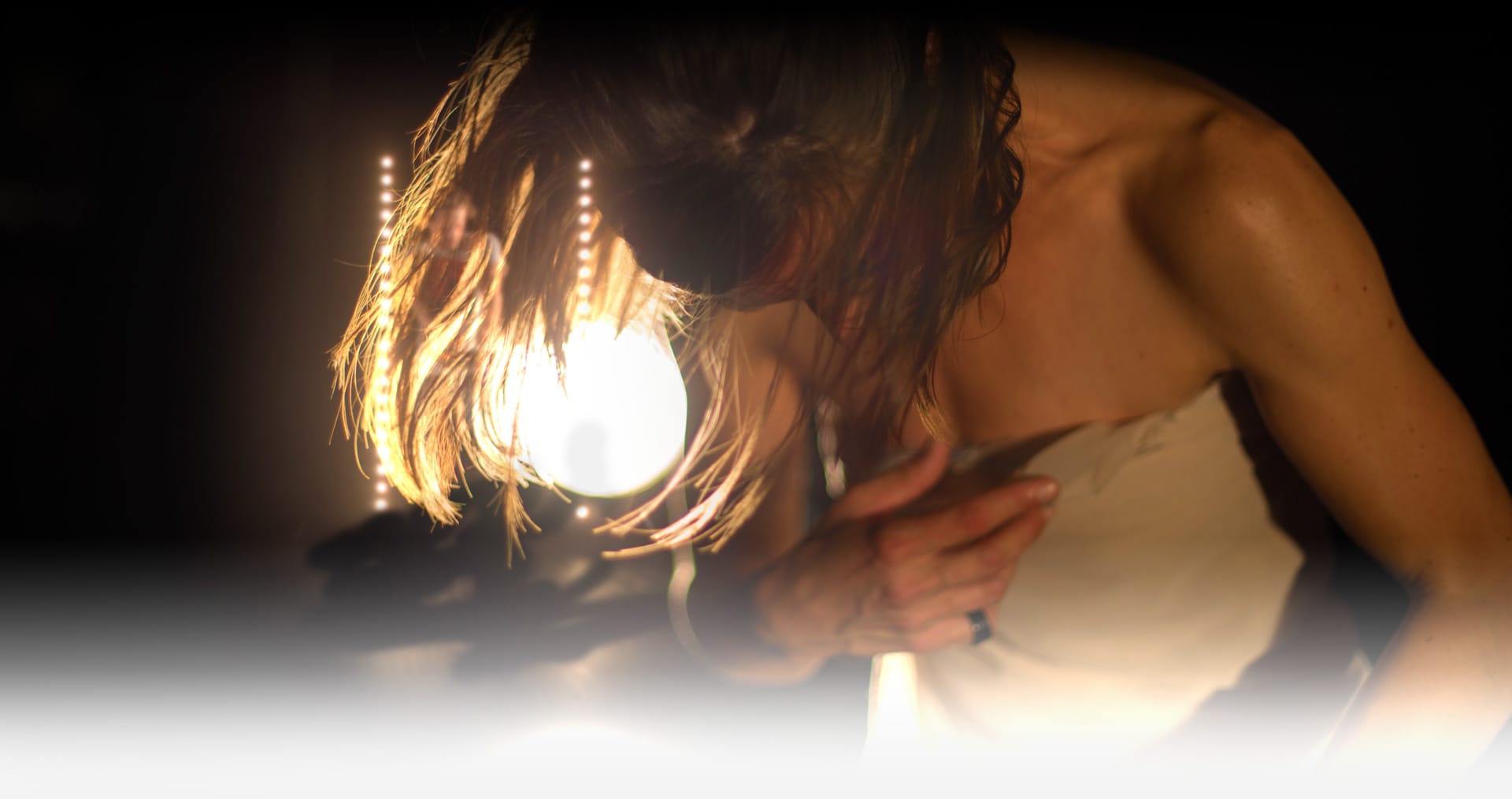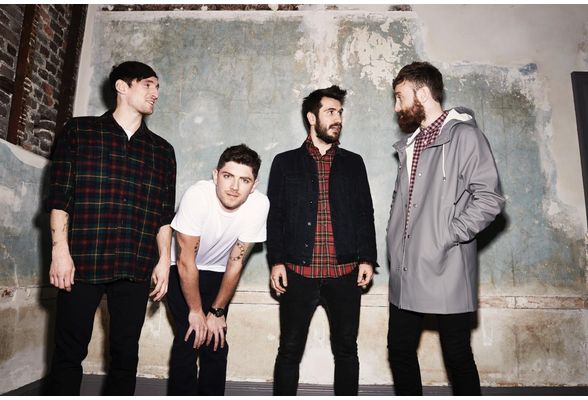 Artists Corner
The DrumBrute Impact is really inspiring. Every sound is usable and it's lots of fun.
Ross McNae
( Twin Atlantic )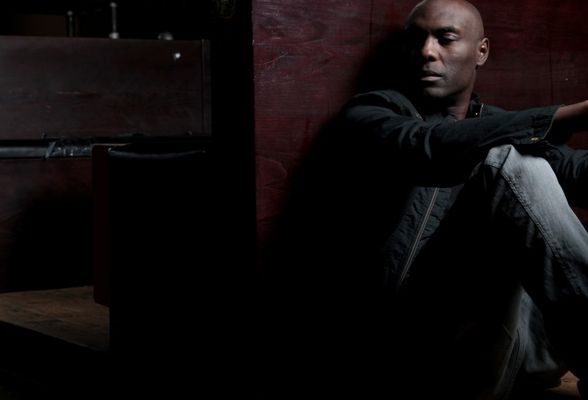 Artists Corner
Don't let the small size fool you, the sound of the DrumBrute Impact is massive! The redesigned engine is amazing. Add in the distortion, and it's on another level! Punchy as f**k! This bad boy is my new go to machine for kick and snare!
Kenny Larkin
( Techno producer from Detroit )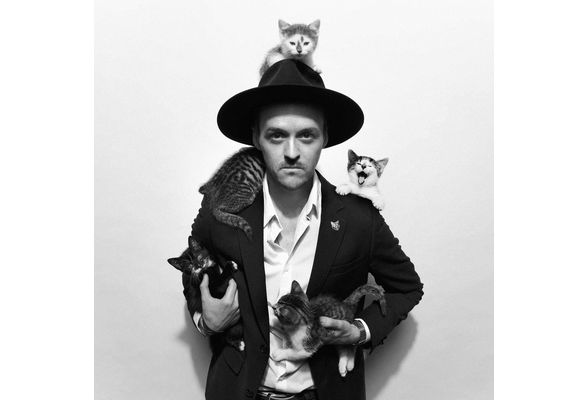 Artists Corner
The DrumBrute Impact is built like an absolute analog tank! It instantly became the warmest and punchiest drum machine in my studio. It sounds amazing and plays even better. I'm actually performing my parts with this machine and the songs sound like it.
JT Daly
( Songwriter / Engineer )
Every inch a winner
From its hard-wearing pads to its raucous driven sound palette, its compact form to its quick to master sequencer, DrumBrute Impact has been designed from the ground up by passionate musicians for passionate musicians.
Sound Corner
Bass Jam
Jam showing the rawer side of the machine. All sounds coming from the DrumBrute Impact, using the built-in distortion, and with additionnal touch of processing from Ableton's Color Limiter.
Groove Jam
This very lively jam was recorded straight from the machine, performed in one take. It is clearly making the most of all the instruments' ranges and performance features. All sounds coming from DrumBrute Impact and its built in distortion circuit, n o external processing applied.
Lighthouse
Ambient and relaxing track made using DrumBrute impact for drums, as well as Analog Lab for synth sounds. Additional processing was made using Ableton's native ping pong delay effect on the Snare 2.
Micro Jam
This à la micro-house jam/track shows well the variety of sounds that can be achieved by using accent tracks and automating the color of the instruments. All sounds coming from the DrumBrute Impact, using the built-in distortion, and with additionnal touch of processing from Ableton's Color Limiter.
Overtimed
Groovy and ambient electro composition put together very quickly thanks to the handy sequencer. 3 Instances of DX7V were used for the synth parts. Processing include DrumBrute Impact's built-in distortion at a discrete setting, and Ableton's Glue Compressor for mild compression.
Slow Rise
In this ethereal track, Snare 2 is being used as a way to simulate a crash, thanks to its longer decay settings. Additional processing was made using Ableton's native ping pong delay effect on the Snare 2. All synth sounds come from Analog Lab.
Gallery
Box contents
DrumBrute Impact unit
Power supply
Size & weight
Instrument size : 13.5 x 9.6 x 2.2 inches (342 x 243 x 57mm)
Instrument weight : 4 lbs. (1.84 Kg)
Main Features
10 pure analog sounds: Kick, Snare 1, Snare 2, Tom Hi, Tom Low, Cowbell, Cymbal, Closed Hat, Open Hat, and FM Sound
64 patterns with up to 64 steps each
Separate accent per drum
Optional Color sound-shaping on all instruments (except Cowbell)
Song mode for chaining patterns
Polyrhythm capabilities: each drum track can be a separate length
Swing: global or per instrument
Randomness: generate pattern variations
Pattern Looper for beat repeat functions
Roller for real time instruments rolls
Output Distortion with bypass
Smart metronome with headphone override
Multiple sync options: Internal / MIDI / Clock, including 1PPS, 2PPQ, DIN24, and DIN48
USB MIDI interface
Master output, & optional individual audio outputs for Kick, Snares, Hats and FM Sound
3.5mm headphone output