A sound like no other
DrumBrute Impact's sounds were designed from the ground up to stand out and get noticed. Each featuring a distinct, unique flavor, with a strong overall "kit" sound that will deliver the punch and power you need.
DrumBrute Impact features 10 discrete drum sounds each with their own independent sequencer track. Hands-on analog controls let you adjust and tweak the sounds on the fly, letting you tailor DrumBrute Impact's sound for tight, choppy performances. Open up the decay to let the sounds breathe; raise the pitch and tone for crisp, snappy parts or lower them for big, booming power. The choice is yours.
On top of independent volume controls, every drum aside from the cowbell features a selection of unique parameters that vary its tone, pitch, shape, or synth properties. The following audio examples let you hear the range of sound available for each instrument: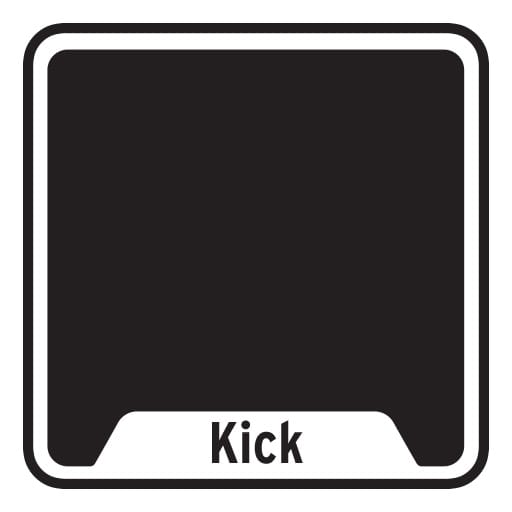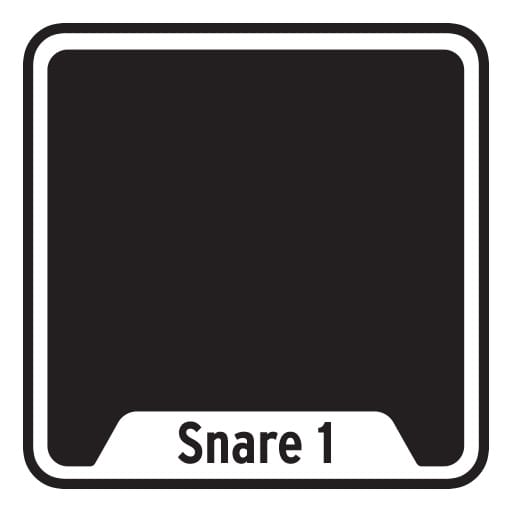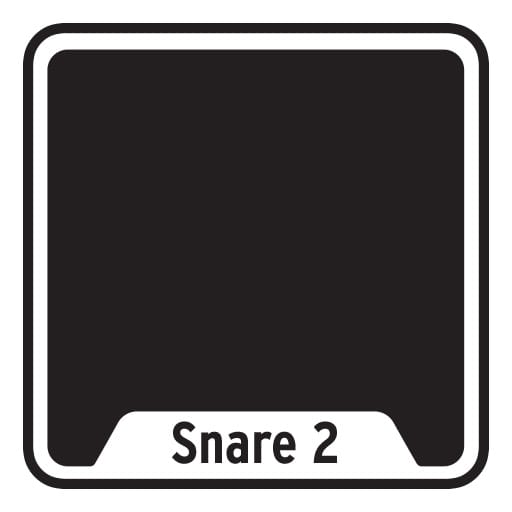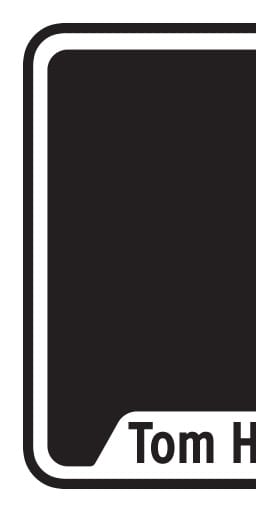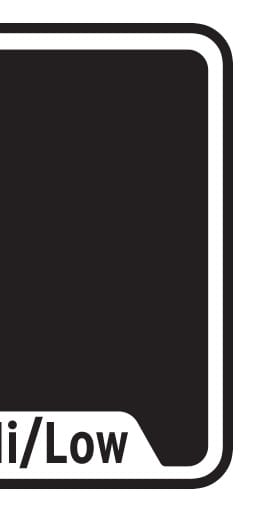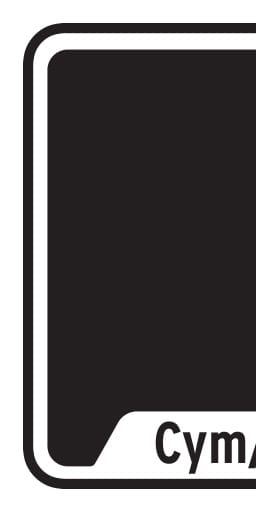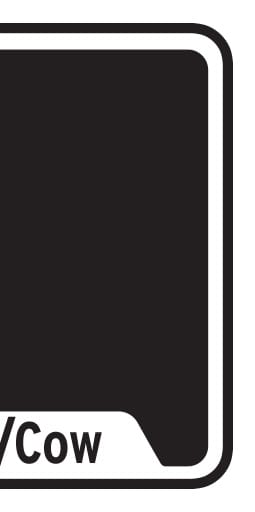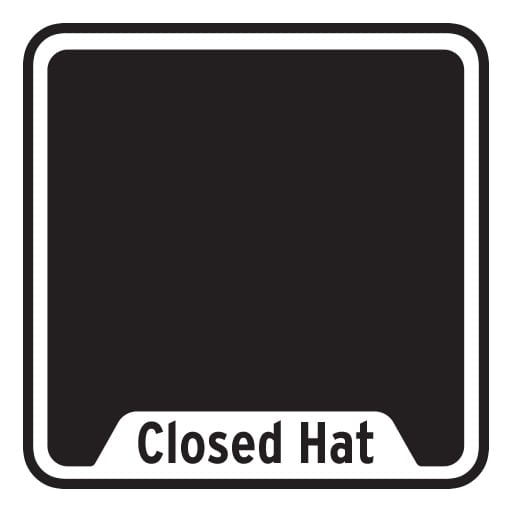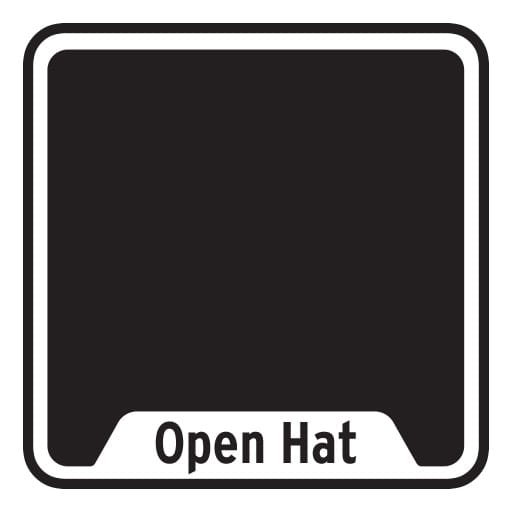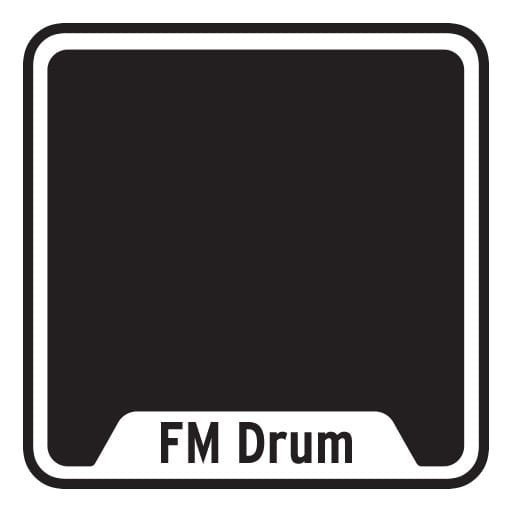 Kick
Pounding bass drum with nice attack transients and variable pitch and decay
Snare 1
A big-bodied snare with great, editable snap and decay
Snare 2
A trashy, clap-like snare, with adjustable tone and decay
Tom High
Simple but powerful high tom with sweepable pitch
Tom Low
Pants-shaking low tom that can get so low you could use it as a 2nd kick
Cymbal
Zingy, metallic crash with adjustable decay
Cowbell
A simple but effective percussive cowbell
Closed Hat
Hard-hitting hat with variable tone that also effects the Open Hat
Open Hat
Open up the hat sound with changeable decay with a mute controlled by the Closed Hat
FM Drum
A percussive synth voice with adjustable carrier pitch, decay, FM amount, and mod pitch
Already a force to be reckoned with when it comes to the depth and power of its all-analog sounds, DrumBrute Impact still has a few more tricks up its sleeve...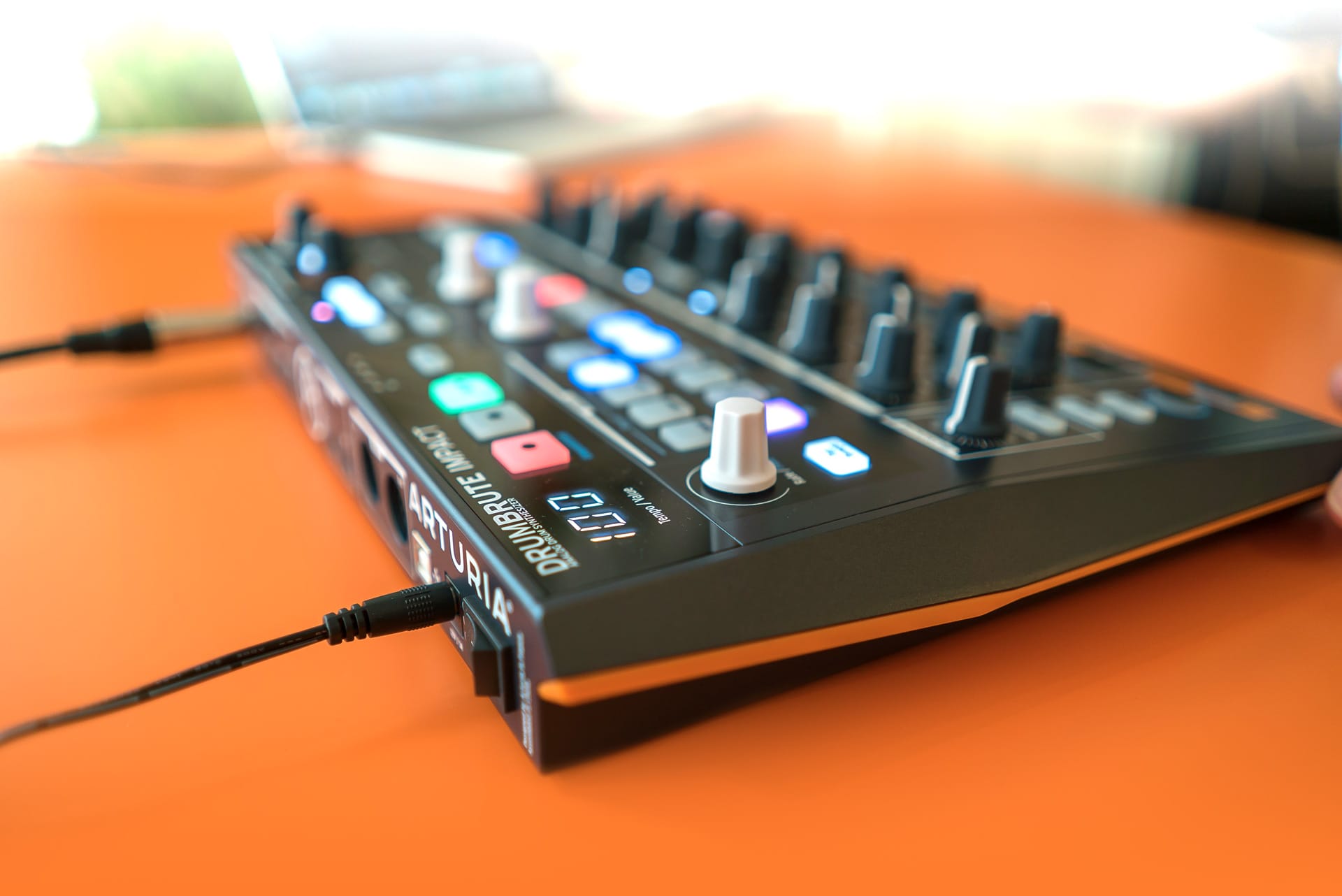 The color of sound
Introducing "Color", DrumBrute Impact's unique sound-shaper that adds another layer of awesome, and gives each sound another performable parameter for you to play with.
Color can be activated per instrument to give a new, exciting tonal variation. Whether it's adding drive to the Kick, altering the tone of the Cymbal, or maxing out the pitch envelope of the FM Drum, activating Color will change the sonic character of your drums in exciting, sometimes unexpected ways.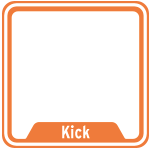 Drive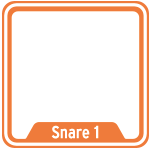 Body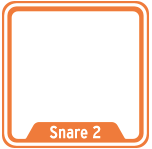 Clap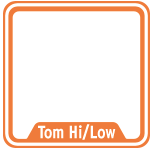 Decay
Cym Tune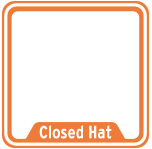 CH Decay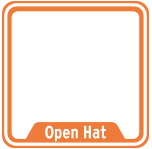 Harmonics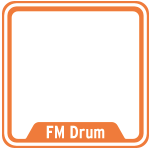 Pitch

Each instrument channel has its own unique Color implementation, meaning that you can also automate and record changes by using the step sequencer, letting you modulate and experiment with your tone as you progress through your sequences. Check out some examples of how Color can be used to make some subtle and not-so-subtle changes to a drum pattern.
The only thing that isn't affected by Color is the Cowbell. It's perfect as it is.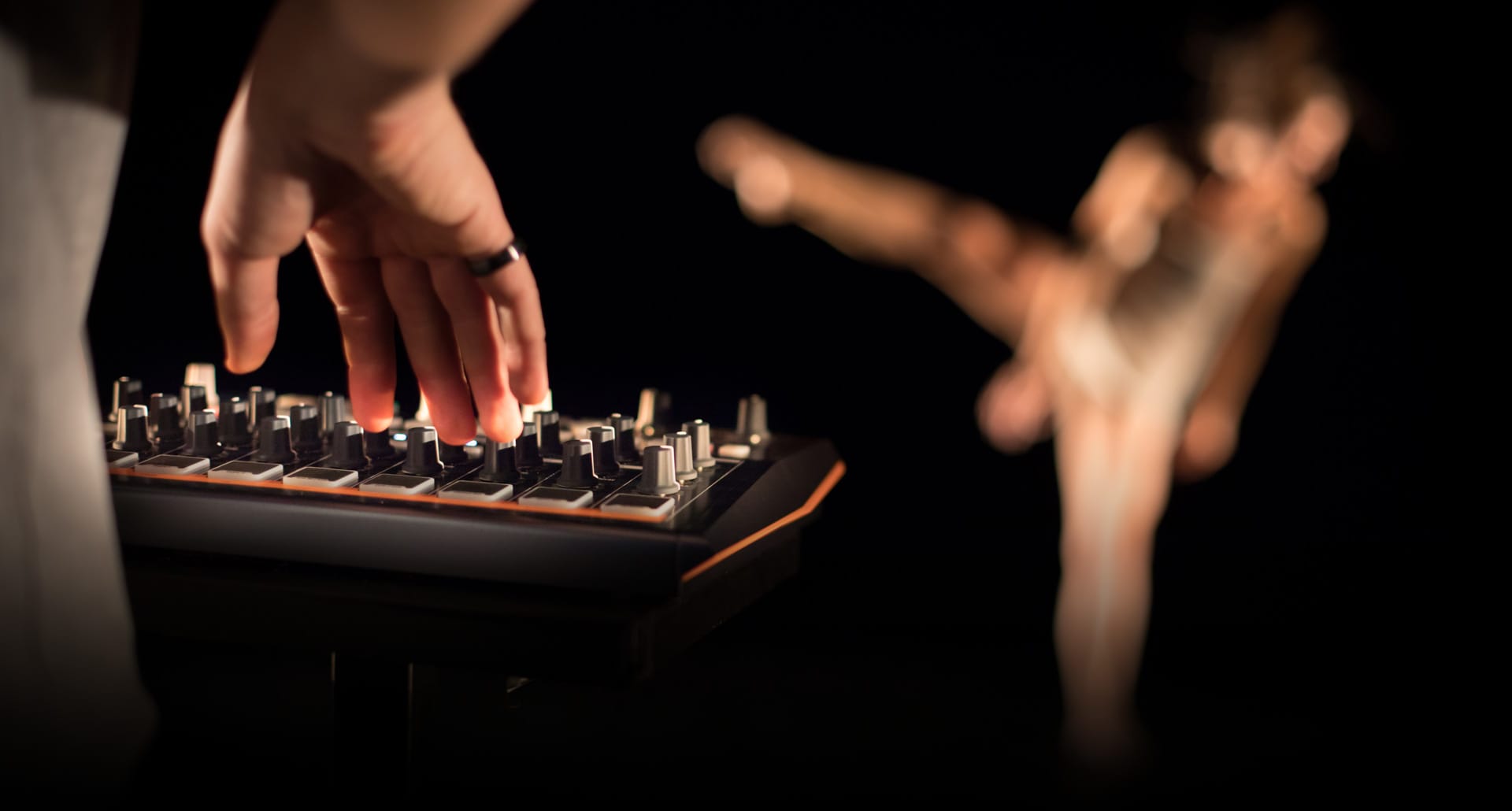 Drum-optimized distortion
Everyone enjoys getting dirty from time to time, and DrumBrute Impact gives you instant access to a simple, yet devastatingly effective output distortion.
With just a simple "On" switch and a single knob, DrumBrute Impact's distortion circuit will add some grit and drive to your drums. Tailored to percussive sounds, the Distortion knob can be cranked to get things a little "hot under the collar" without losing the all-important power and transient detail of each instrument. Thanks to the natural compression effect that goes hand-in-hand with distortion, the distortion can be used at more subtle settings to add that mix "glue" to bring everything together in a cohesive sonic space.
The distortion circuit drives every sound going through the main output. If you start connecting the individual kick, snares, hats, or FM outputs, those sounds will come out "clean", giving you full control over mixing, multi-tracking, and post-processing.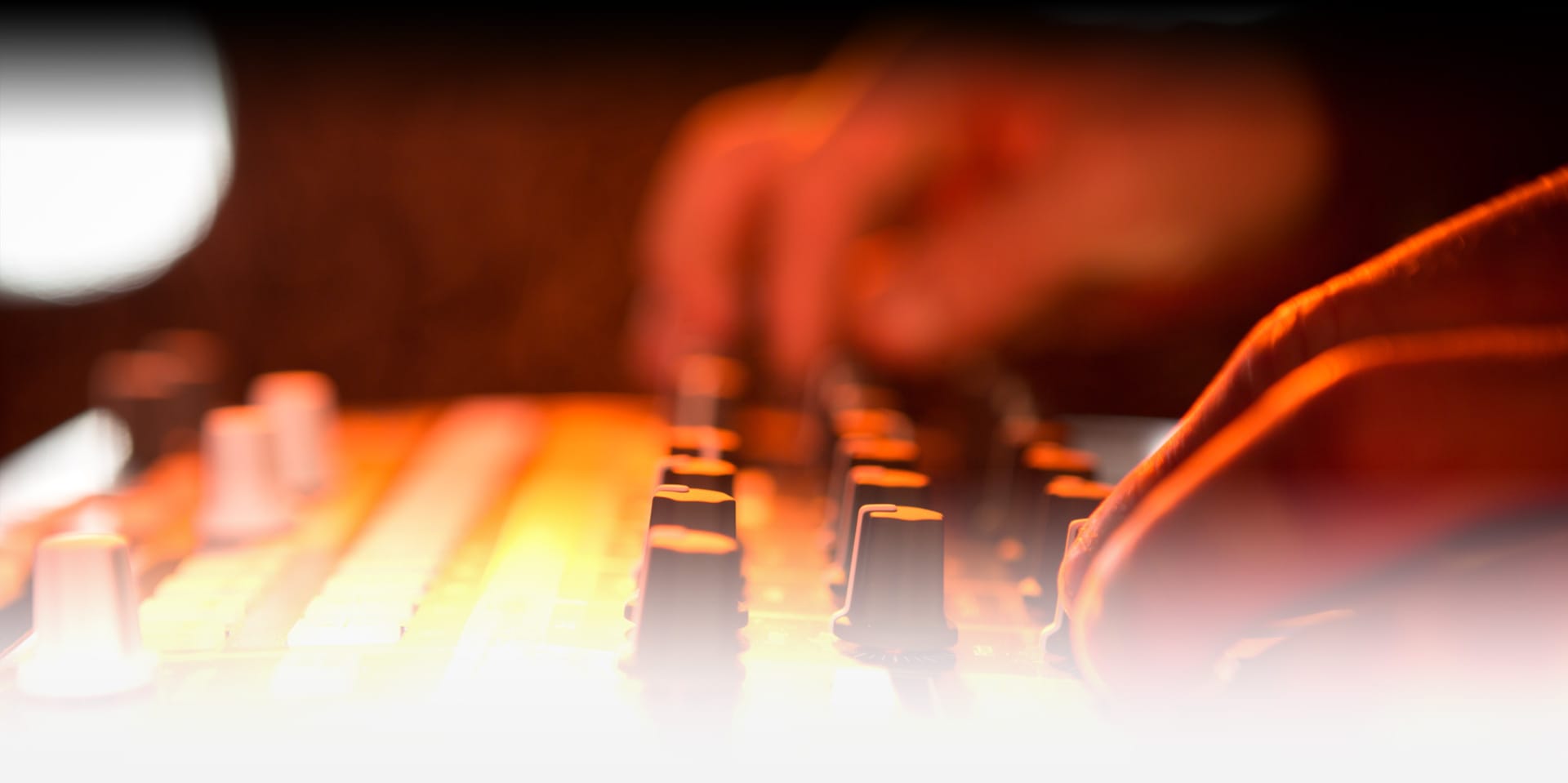 Punch it in
DrumBrute Impact features 8 responsive, hard-wearing finger-drumming pads that can be used to perform drum sounds and input steps on the fly.
There are multiple ways the pads can be used. For example, you can simply perform the drum sounds, free of any sequence, by just playing the pads. You can also do this while a sequence is playing, letting you improvise on top of a solid rhythm. If you like what you hear, you can hit the Record button, and whatever you play will be recorded into the current sequence, on the correct channels for the drums you were playing. This performance can be either recorded naturally or quantized.
By holding Shift, you can also use the pads to quickly select a drum channel in the sequence without triggering the sound. The pads are also used to control the Mute and Solo selections, letting you get creative while performing live.
DrumBrute Impact's pads also light up when their sound is triggered by the sequence, giving you instant visual feedback on what sounds are playing and when. Yet another way this small but mighty drum machine draws you in and helps you become a better, more confident musician.
8 simple pads, so many possibilities. DrumBrute Impact is full of surprises!
Take it step by step
DrumBrute Impact features one of the most intuitive, advanced step sequencers ever put into hardware.
First seen in our award-winning BeatStep Pro, and refined with the original DrumBrute, the 64-step sequencer found in DrumBrute Impact takes things to a whole new level. Packed with features that make editing and performing simple and fun, this powerful sequencer is fresh, exciting, and will take your rhythms to another level.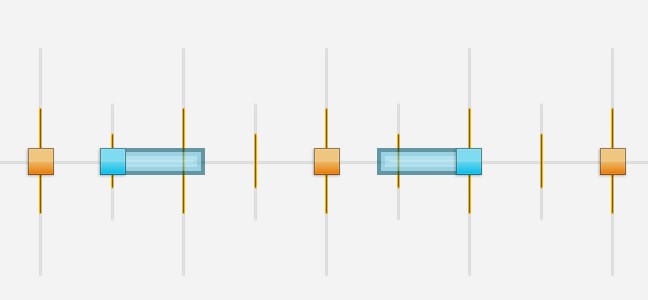 Swing
The swing feature can add a groovy feel to everything at once, or for individual instruments by selecting the "Current Track" button on the drum sound you want to apply it to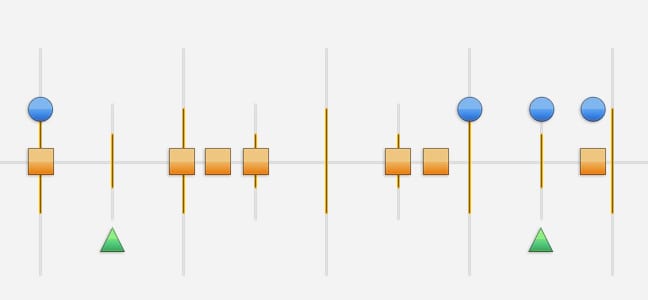 Randomness
For when you want something, but aren't sure and don't really mind what, the Randomness knob lets you dial in random hits. Like Swing, this can be applied globally or just for individual instruments.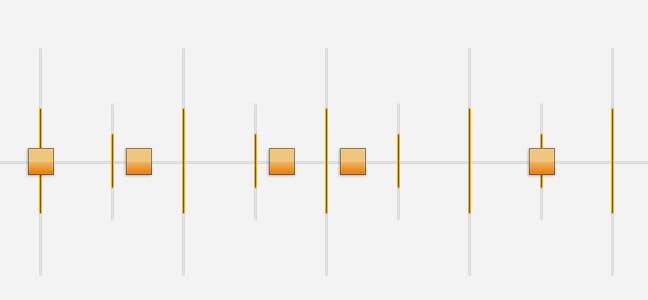 Unquantized Recording
Should you wish to go unquantized, DrumBrute Impact lets you preserve the natural feel of your pad performances.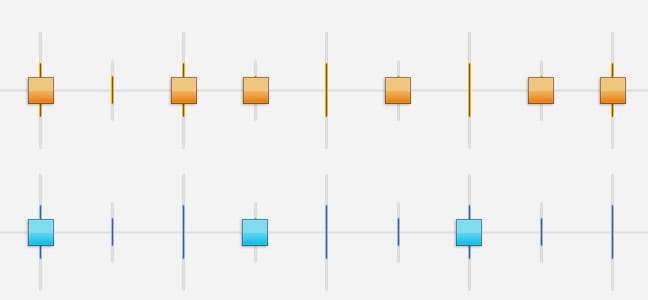 Polyrhythm
Lose yourself in an endless, evolving sequence by using DrumBrute Impact's polyrhythm feature. This lets you assign different pattern lengths for each instrument, creating an effect of perpetual motion.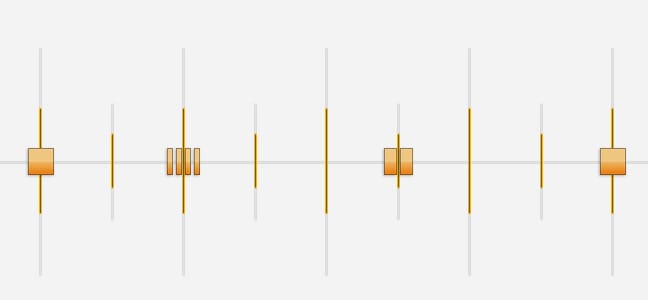 Step Repeat
This cool feature lets you subdivide a step in 2, 3 or 4 sub-steps, allowing to breathe life into your fills without changing overall resolution for your patterns.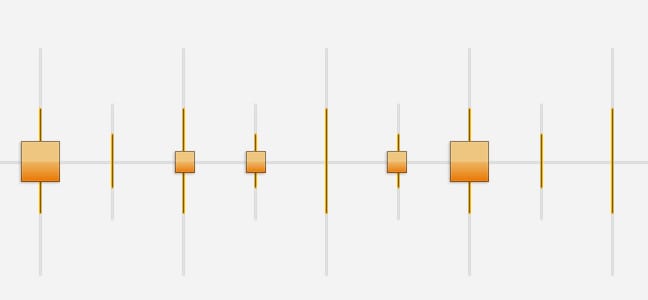 Accents
Drawing inspiration from classic vintage drum machines, we also added an accent feature which gives certain hits additional emphasis, giving your pattern a more dynamic feel.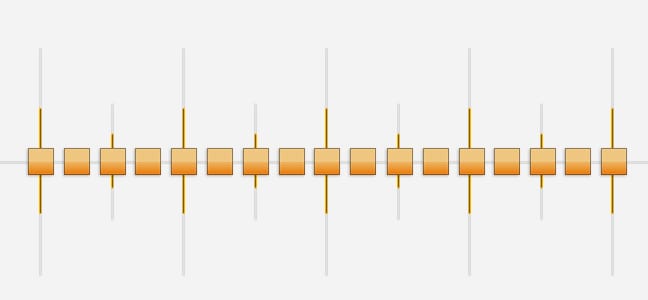 Roller
The roller allows you to accelerate the creation of your pattern by repeating a sound at a given interval (1/4, 1/8, 1/16 or 1/32) to fill certain step of your pattern.
Big brutal sounds, intuitive controls, advanced functionality, tactile pads, and a world-class step sequencer; DrumBrute Impact ticks every box.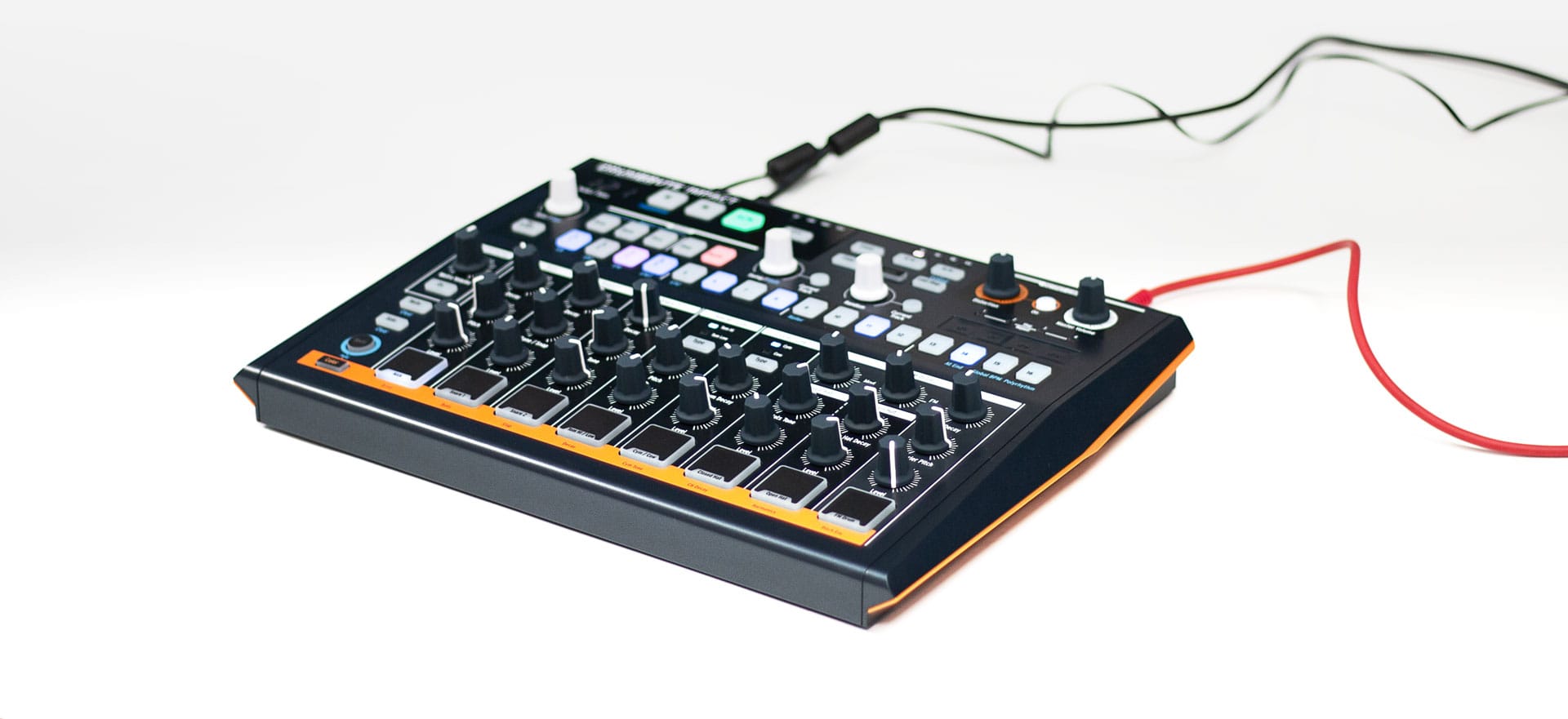 Hook-up heaven
Not only is DrumBrute Impact a fully-fledged, self-contained rhythm powerhouse, it also features a wealth of analog and digital connections to make it shine in any creative setup. Let's take a look around the back...
Headphones
When connecting the 3.5mm minijack, DrumBrute Impact's metronome sends only over headphones so your audience won't hear the click.
Individual Outputs
3.5mm minijack connections for Kick, Snares, Hi Hats, and FM Drum let you get creative with your signals. When any one of these connections are used, their assigned sounds are removed from the Main Output.
USB
Sync with your computer to sync with your DAW or configure settings in the MIDI Control Center.

Mix Output
A full-size jack connection brings the sound of DrumBrute Impact out into the world.
Clock
Use vintage drum machines or outboard synths? Hook up to your pre-MIDI gear with ease and sync it with DrumBrute Impact.
MIDI
Lets you interface with practically every electronic instrument and piece of pro audio hardware ever made.

Often overlooked as "standard" or even "boring", the wealth of connectivity on offer in DrumBrute Impact is anything but. One moment you could be synchronize with a 1972 ARP Odyssey using the Clock out, the next you could be multi-tracking your audio into your MIDI-synced DAW. One moment you could be experimenting with individually routing the bus outputs to an array of different stomp boxes and effects units, the next you could hook DrumBrute Impact up to a simple MIDI-enabled drum pad like the Alesis PercPad to give your acoustic drums an exciting analog counterpart in your live performances.
The limit truly is your imagination when you're using this brutal little powerhouse.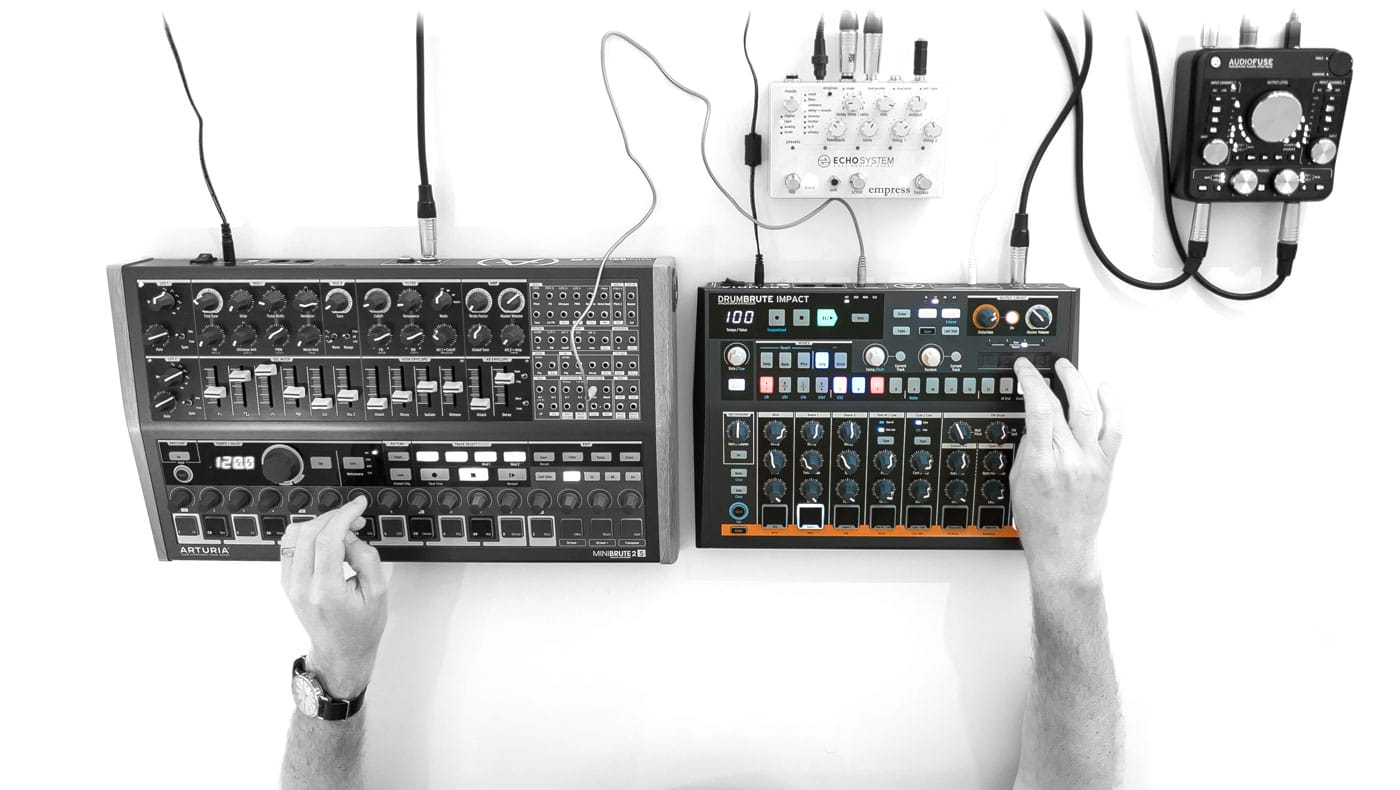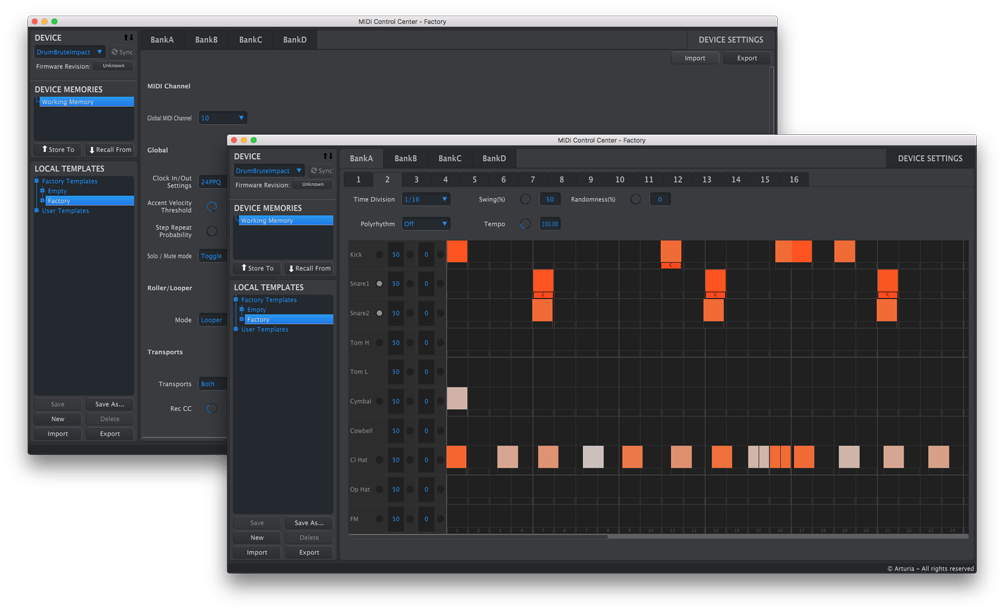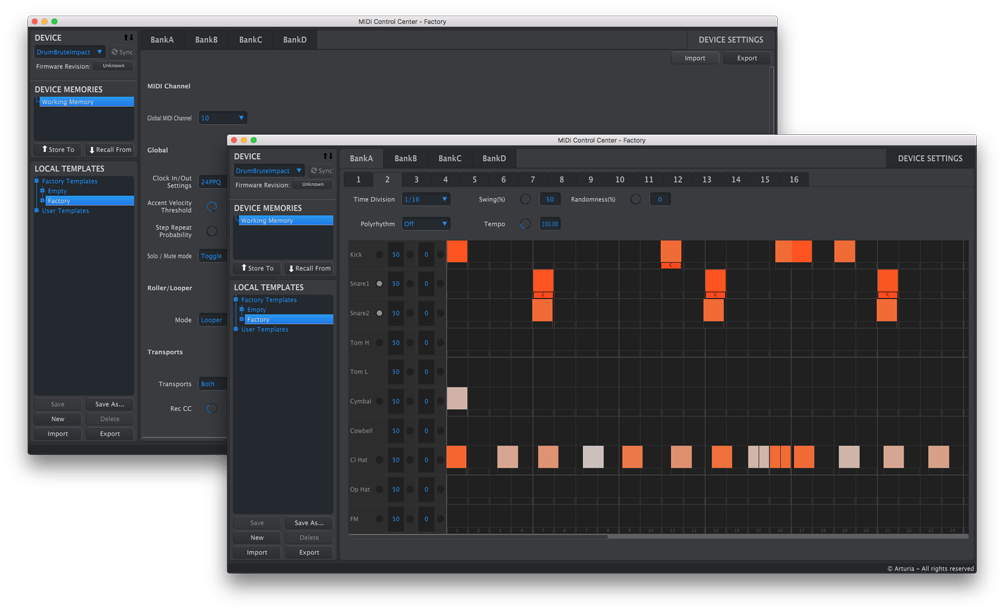 Customize your experience
Analog sounds with a digital mind, DrumBrute Impact lets you personalize various behaviours and parameters of its sequencer using the Arturia MIDI Control Center. Adjust "behind the scenes" details that help give you the best drum machine experience ever.
Aside from letting you backup, store and recall all patterns, banks and songs, hooking up DrumBrute Impact via USB and using the MCC lets you do a few more complex things. For example, you may wish to switch banks while DrumBrute Impact is playing without selecting a pattern; the MCC lets you do that. You may want to enable ¼ triplets on the metronome; MCC lets you do that, too. If you want the Play button to start your sequence from where it left off, rather than restarting it; MCC can do that too. You get the idea.
These "set and forget" changes let you customize and personalize your instrument, making it truly yours, and empowering you to make music you never thought possible.
Box contents
DrumBrute Impact unit
Power supply
Size & weight
Instrument size : 13.5 x 9.6 x 2.2 inches (342 x 243 x 57mm)
Instrument weight : 4 lbs. (1.84 Kg)
Main Features
10 pure analog sounds: Kick, Snare 1, Snare 2, Tom Hi, Tom Low, Cowbell, Cymbal, Closed Hat, Open Hat, and FM Sound
64 patterns with up to 64 steps each
Separate accent per drum
Optional Color sound-shaping on all instruments (except Cowbell)
Song mode for chaining patterns
Polyrhythm capabilities: each drum track can be a separate length
Swing: global or per instrument
Randomness: generate pattern variations
Pattern Looper for beat repeat functions
Roller for real time instruments rolls
Output Distortion with bypass
Smart metronome with headphone override
Multiple sync options: Internal / MIDI / Clock, including 1PPS, 2PPQ, DIN24, and DIN48
USB MIDI interface
Master output, & optional individual audio outputs for Kick, Snares, Hats and FM Sound
3.5mm headphone output