Contact
Company Presentation
Founded in Grenoble (France) in 1999, ARTURIA specializes in the development of music software and hardware for both the professional and amateur musician. Focusing on innovation, the company strives to integrate the latest advances in music research and technology into their products. This involves working closely with partner research institutions in the development of leading edge musical instruments and audio products, the results of which have gone on to been used in the making of numerous hit records and Hollywood sound tracks.
ARTURIA's primary strategy and competitive advantage lie mainly in their keen ability towards innovation. Due to its developments, ARTURIA has been the recipient of several prestigious awards in this domain.
Operating in 50 countries, the company has been growing very fast these last years.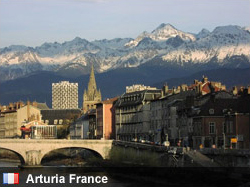 Arturia FR
11B chemin de la Dhuy
38240 Meylan - France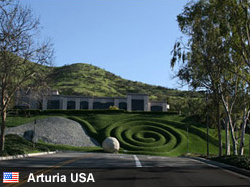 Arturia US
Suite #219
28310 Roadside Drive
Agoura Hills
CA 91301 - USA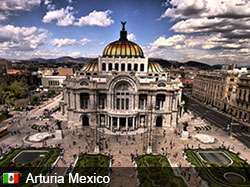 Arturia LATAM
Colonia Roma Norte 40 C Delegacion Cuauhtemoc
CP 06700 MEXICO DF
Press Kit Arturia
You want to download our latest :
High resolution Logos
High resolution Products pictures
Product Materials
Advert and marketing tools
Latest Press Releases
Latest Press Clippings
Pigments is an absolute pleasure to use and never feels confusing or intimidating thanks to its excellent interface. Yet there is still enough depth and thoughtful, musical features to keep the most demanding sound designer happy. Hatts off to Arturia - I hope they will continue to develop software of their own design. (...) A pleasure to use thanks to its excellent design and graphical interface.
Sound on Sound - April 2019 - Pigments
5/5 Very fine sounding units with what appears to be excellent emulations of the classic hardware compressors. Excellent GUI - looks like the real thing with some very useful additions. Flexible sidechain controls, and external sidechain capability. Love the Band EQ!
Gearslutz - April 2019 - 3 Compressors You'll Actually Use
These compressors sound great, they marry very well with each other and additional features. Both sound, ergonomic and didactic are of rare relevance
Audiofanzine - April 2019 - 3 Compressors You'll Actually Use
Rating: Four out of five stars 3 Compressors You'll Actually Use is a very excellent bundle of three compressors that you can add at a low price point to your tool boot to help to produce well-mixed instruments and tracks.
Strong Mocha - April 2019 - 3 Compressors You'll Actually Use
This option is great to get the three emulations at a price that is very small and advantageous in comparison(...) Borrowing the iconic names of Retro Instruments, UREI /Universal Audio, and DBX, these vintage soul units look decisively at the challenges of modern music production (...) It is also fair that we highlight the delicacy of Arturia 3 Compressors by offering a reliable re-scalable graphic panel in each plugin that honors the ancestors, while the new features are presented in a subtle and respectful way.
Future Music ES - April 2019 - 3 Compressors You'll Actually Use
The STA-Level is maybe the most interesting of the three as far as rarity. (...) here's where Arturia clearly has an edge, you get new sidechaining and auto-leveling and other features that make these more fun to use in modern contexts and easier to drop into your creative flow. (...) I'm already impressed on sound and functionality.
Create Digital Music - April 2019 - 3 Compressors You'll Actually Use
SEE ALL