Contact
Company Presentation
Founded in Grenoble (France) in 1999, ARTURIA specializes in the development of music software and hardware for both the professional and amateur musician. Focusing on innovation, the company strives to integrate the latest advances in music research and technology into their products. This involves working closely with partner research institutions in the development of leading edge musical instruments and audio products, the results of which have gone on to been used in the making of numerous hit records and Hollywood sound tracks.
ARTURIA's primary strategy and competitive advantage lie mainly in their keen ability towards innovation. Due to its developments, ARTURIA has been the recipient of several prestigious awards in this domain.
Operating in 50 countries, the company has been growing very fast these last years.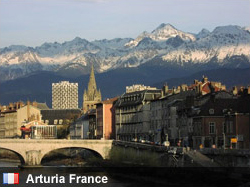 Arturia FR
11B chemin de la Dhuy
38240 Meylan - France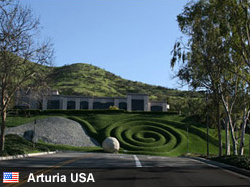 Arturia US
Suite #219
28310 Roadside Drive
Agoura Hills
CA 91301 - USA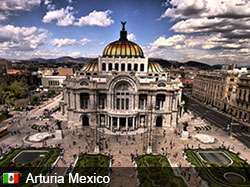 Arturia LATAM
Colonia Roma Norte 40 C Delegacion Cuauhtemoc
CP 06700 MEXICO DF
Press Kit Arturia
You want to download our latest :
High resolution Logos
High resolution Products pictures
Product Materials
Advert and marketing tools
Latest Press Releases
Latest Press Clippings
We are facing a compromise whose versatility, finish and elegance should appeal to more than one user. Well done for that, while waiting for Keylab MkIII (...) The copy made by Arturia with this Keylab MkII is very good overall: improving the first version on almost all points, the keyboard opens to the world of CV / Gate without forsaking the integration with Analog Lab which was the strength of the first model.
Audiofanzine - Novembre 2018 - KeyLab 61 MkII
For a first-time foray into the world of virtual instruments, KeyLab Mk II won't disappoint. Neither will it let down a seasoned producer seeking a roadworthy and functional workhorse controller.
AudioTechnology Magazine - Novembre 2018 - KeyLab 61 MkII
KeyLab MkII is an excellent, well-built and thoughtfully designed MIDI control solution that will suit a really wide range of producers and performers. Whether you want to just plug over USB and control your DAW and soft synths or hook up to external MIDI and Eurorack gear over CV, it's got you covered. (... If you're in the market for a serious but accessible MIDI control solution that spans a wide range of connectivity, the KeyLab MkII should definitely be on your radar.
AskAudio Magazine - Novembre 2018 - KeyLab 61 MkII
I like the fact that there's that CV and gate additional kind of output and also CV control. (...) I found the Keylab to be intuitive for such a highly configurable device, preset and bank browsing and control of the Analog Lab makes sound surfing simple and I must say there are a number of great sounding presets in the Analog Lab software package, you are bound to find something inspiring
Sonic State - October 2018 - KeyLab 61 MkII
It combines quality drum synth sounds with a killer sequencer, at a very tempting price. Color adds an extra level of sequencing and sound depth. Analogue distortion is great for saturation and gel.
MusicRadar - September 2018 - KeyLab Essential 49
The second version of the Arturia Keylab USB / MIDI controller keyboard is fully successful for the French manufacturer.
Amazona - September 2018 - KeyLab 61 MkII
SEE ALL