Contact
Company Presentation
Founded in Grenoble (France) in 1999, ARTURIA specializes in the development of music software and hardware for both the professional and amateur musician. Focusing on innovation, the company strives to integrate the latest advances in music research and technology into their products. This involves working closely with partner research institutions in the development of leading edge musical instruments and audio products, the results of which have gone on to been used in the making of numerous hit records and Hollywood sound tracks.
ARTURIA's primary strategy and competitive advantage lie mainly in their keen ability towards innovation. Due to its developments, ARTURIA has been the recipient of several prestigious awards in this domain.
Operating in 50 countries, the company has been growing very fast these last years.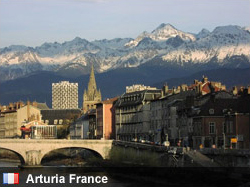 Arturia FR
11B chemin de la Dhuy
38240 Meylan - France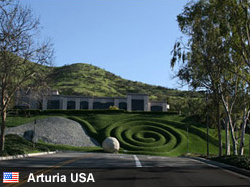 Arturia US
Suite #219
28310 Roadside Drive
Agoura Hills
CA 91301 - USA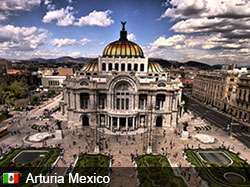 Arturia LATAM
Colonia Roma Norte 40 C Delegacion Cuauhtemoc
CP 06700 MEXICO DF
Press Kit Arturia
You want to download our latest :
High resolution Logos
High resolution Products pictures
Product Materials
Advert and marketing tools
Latest Press Releases
Latest Press Clippings
Arturia V Collection returns to the scene again and puts an even higher quality bar that seems impossible to improve in each incarnation. Here you will find retro passion, attention to detail, a respect for history, and features of sound visionaries...
Future Music ES - May 2019 - V Collection 7
AWARD QUALITE/PRIX: From B3 to CZ via Mellotron or Synthi, there is something for everyone. This is all the more true as Arturia has taken care to add really interesting features and treatments in each of these instruments. Not to mention the effects or modulation possibilities that already transfigure the instruments.
AudioFanzine - May 2019 - V Collection 7
The Mellotron V sounds very authentic! The Synthi V is a very interesting synth and it make a lot of fun with playing around.
Synth Anatomy - May 2019 - V Collection 7
The Synthi provides a fresh look at that with its semi-modular matrix setup. The TAE modelling algorithm they use really makes the quirkiness of the Synthi come out, to me. (...) The sounds I was creating with just a few clicks were really inspiring to me. The CZ-V is a really cool addition. (...) I've never used one before, but I loved this software. The Mellotron is a really cool element in this software (...) That's pretty exciting!
ANR - May 2019 - V Collection 7
Arturia managed to create a real emulation of Hammond organs. Plus, great Mellotron. V Collection 7 and new instruments bring this package to a new level.
MUSONEO.COM - May 2019 - V Collection 7
Packing tons of power and innovative features into an affordable box, Arturia's new offering is weird, wonderful and downright fun. (...) MicroFreak should be top of your 'must try' list.
MusicRadar - May 2019 - MicroFreak
SEE ALL