Contact
Company Presentation
Founded in Grenoble (France) in 1999, ARTURIA specializes in the development of music software and hardware for both the professional and amateur musician. Focusing on innovation, the company strives to integrate the latest advances in music research and technology into their products. This involves working closely with partner research institutions in the development of leading edge musical instruments and audio products, the results of which have gone on to been used in the making of numerous hit records and Hollywood sound tracks.
ARTURIA's primary strategy and competitive advantage lie mainly in their keen ability towards innovation. Due to its developments, ARTURIA has been the recipient of several prestigious awards in this domain.
Operating in 50 countries, the company has been growing very fast these last years.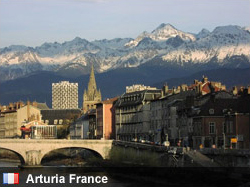 Arturia FR
26 Avenue Jean Kuntzmann
38330 Montbonnot-Saint-Martin - France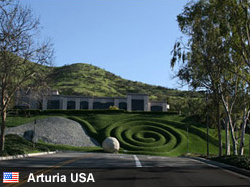 Arturia US
Suite #219
28310 Roadside Drive
Agoura Hills
CA 91301 - USA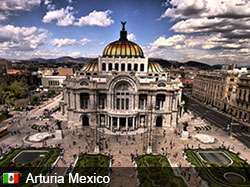 Arturia LATAM
Colonia Roma Norte 40 C Delegacion Cuauhtemoc
CP 06700 MEXICO DF
Press Kit Arturia
You want to download our latest :
High resolution Logos
High resolution Products pictures
Product Materials
Advert and marketing tools
Latest Press Releases
Latest Press Clippings
The PolyBrute is an impressive, original and endearing instrument that will take pride of place in the most demanding studios.
Audiofanzine - February 2021 - PolyBrute
The PolyBrute is a hugely enjoyable and characterful synth, with some exceptionally interesting facilities that make it stand out from the crowd
Music Tech - February 2021 - PolyBrute
I can't think of a more bountiful collection of virtual instruments than Arturia's V-Collection 8 – at least not until V-Collection 9.
Synth and Software - February 2021 - V Collection 8
I've had the privilege of playing and reviewing many of the most revered polysynths of all time, and I think that the PolyBrute has the potential to be up there with the best of them.
Sound On Sound - September 2020 - PolyBrute
The interface is intuitive and simple so the learning curve is pretty much nonexistent allowing you to concentrate applying modulation to your sounds.
AskAudio Magazine - August 2020 - 3 Modulations You'll Actually Use
OB-Xa V adds some lovely touches in terms of some modern modulation and effects. We can see it being a synth we return to again and again.
Computer Music - August 2020 - OB-Xa V
SEE ALL