Contact
Company Presentation
Founded in Grenoble (France) in 1999, ARTURIA specializes in the development of music software and hardware for both the professional and amateur musician. Focusing on innovation, the company strives to integrate the latest advances in music research and technology into their products. This involves working closely with partner research institutions in the development of leading edge musical instruments and audio products, the results of which have gone on to been used in the making of numerous hit records and Hollywood sound tracks.
ARTURIA's primary strategy and competitive advantage lie mainly in their keen ability towards innovation. Due to its developments, ARTURIA has been the recipient of several prestigious awards in this domain.
Operating in 50 countries, the company has been growing very fast these last years.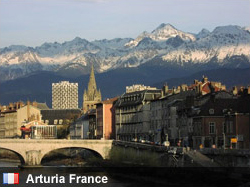 Arturia FR
11B chemin de la Dhuy
38240 Meylan - France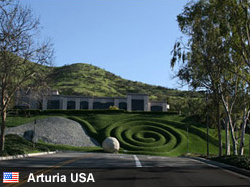 Arturia US
Suite #219
28310 Roadside Drive
Agoura Hills
CA 91301 - USA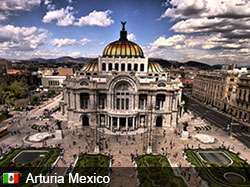 Arturia LATAM
Colonia Roma Norte 40 C Delegacion Cuauhtemoc
CP 06700 MEXICO DF
Press Kit Arturia
You want to download our latest :
High resolution Logos
High resolution Products pictures
Product Materials
Advert and marketing tools
Latest Press Releases
Latest Press Clippings
A trio of superb new instruments and a couple of major improvements make Arturia's smorgasbord more essential stil
Computer Music - June 2019 - V Collection 7
An amazing range of instruments, you won't run out of things to do with them. The new soft synths sound great and are far more flexible than the original instruments.
Sound On Sound - July 2019 - V Collection 7
Its capabilities exceed most other MIDI controllers.
Pianist Magazine - July 2019 - KeyLab 88 MkII
With so many synthesis features packed into such a small box, it's hard not to fall in love with Arturia's latest hardware offering. (...) MicroFreak should be top of your 'must-try' list.
Electronic Musician - June 2019 - MicroFreak
It's a little package with a lot built in, I really enjoyed playing with it.
Reverb.com - June 2019 - MicroFreak
This instrument is paradise for those who love geeking out in the process of crafting unique sound.
AudioTechnology Magazine - June 2019 - Pigments
SEE ALL