Mark Bowen (IDLES)
Finding metal with FX Collection
Mark Bowen (IDLES)
Finding metal with FX Collection
When it comes to making noise, post-punk anti-heroes IDLES aren't afraid to bend the rules - blending genres and sonic experimentation is at the heart of their musical process. For guitarist and producer Bowen, FX Collection's curated production palette is the much-needed sonic enabler, from the tender to the gnarly. We visited him in the studio to get a piece of the action.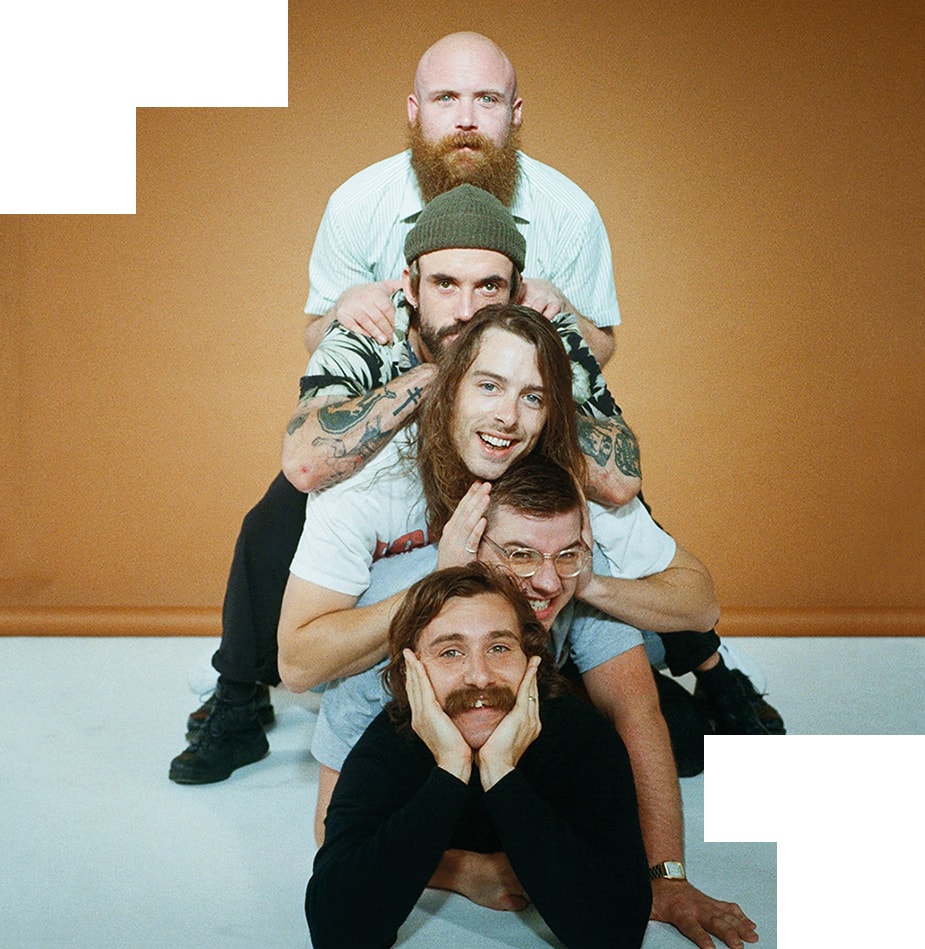 An act of resistance
IDLES are a convergence of contrasting things. Their anarchic anthems actively avoid genre definition while also being critically-acclaimed; their driving motorik momentum is occasionally punctuated with synth arpeggios and pedalboard explorations; listening through an IDLES record is an edge-of-your-seat experience, never knowing what might happen next.
People would listen to our music and think that our reference points are hardcore - but they're not at all. Our reference points are hip hop, techno…
Their refusal to adhere to the punk label becomes increasingly evident as you follow their concise discography. From their debut 'Brutalism' through to 2020's 'Ultra Mono', their sound has exploded to incorporate a plethora of influences. To facilitate this artistic diversity, you need tools that can bend to your creative will - that's where FX Collection comes in.
Finding metal
Mark Bowen divides his time between guitar and production duties. This makes him responsible for their gut-punch songwriting, barrage of buzzsaw guitars, and finding the sound that best expresses what they want to say as a band - in equal measure.
One of Bowen's most recent projects with IDLES was a contribution to the musical companion piece to DC's 2020 comic release, 'Dark Nights: Death Metal'. The soundtrack to this edgy crossover miniseries was curated by none other than seasoned composer-rockstar Tyler Bates, and featured the likes of Mastodon, Manchester Orchestra, Denzel Curry, and more.
He sent us a few of the comic strips, and we had a discussion on 'Death Metal'. He said 'I don't want it to sound like the genre'. Metal for me is like smashing a bit of metal - so I wanted to make this track sound like it was at an ironworks or some kind of metal factory.
How did Bowen approach this sizable task? Typically without hesitation. We visited him in the studio to discuss the role that FX Collection played in bringing 'Dark Nights: Death Metal' to life.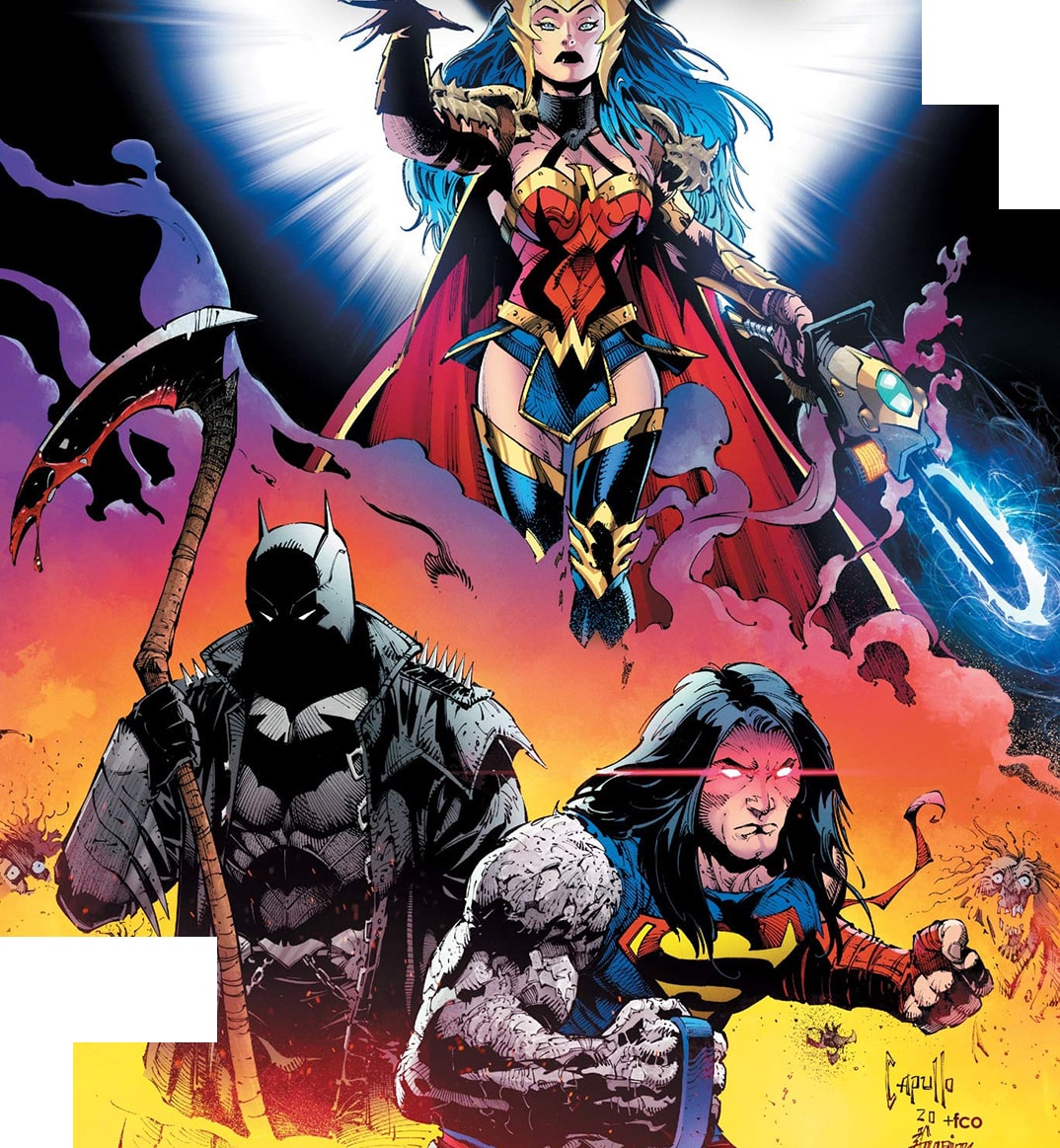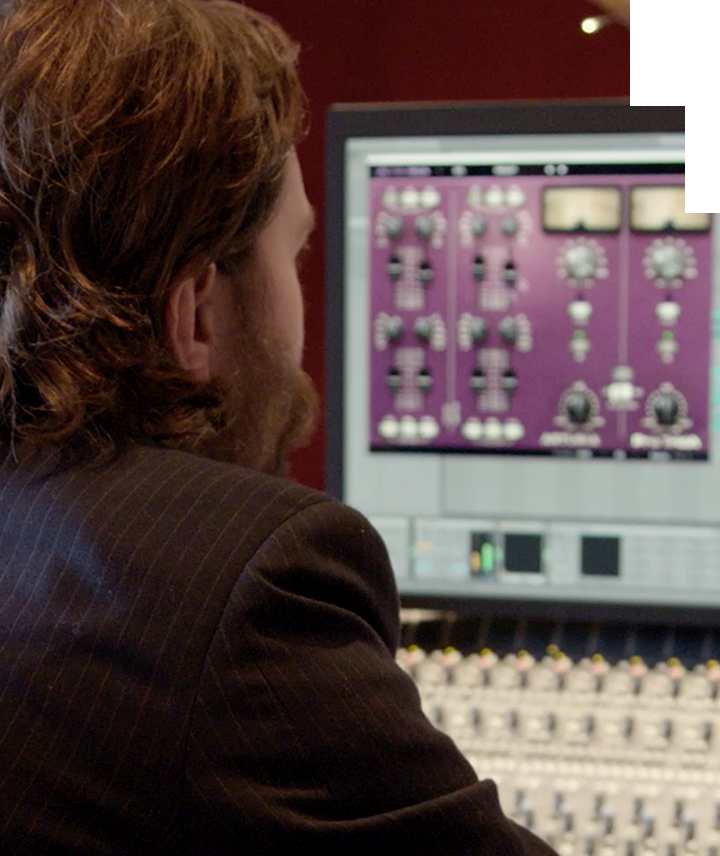 IDLES & FX Collection
Mark Bowen talks us through his favorite features, presets, and applications of the plugins in FX Collection.
Pre TridA
Sometimes the smallest tweaks can make just the right difference. Running a smashed drum part through Pre TridA with a few tweaks gave it the metallic edge that was needed.
With the front end now taken off, it sounds more like a sheet of metal - it's led me down that path.
Flanger BL-20
Despite Flanger BL-20 being an emulation of a near-mythical bit of old-school outboard gear, it has some versatile tricks up its sleeve. By manually animating the flanger's movement with a function generator, things can start to sound very mechanical - especially when combined with a drum loop.
One of my favorite drum sounds ever is on Portishead's 'Machine Gun' - the bit at the end where the drums get really flangey. This is very close to it, right? It's got this robotic, metallic swing thing going on.
Rev INTENSITY
From claustrophobic water tank resonance to endless ethereal soundscapes, Rev INTENSITY is a spatial toolkit for the more adventurous sound designer. Bowen opts for a cranked feedback preset to contort a vocal part into a droning ambience, perfectly complementing the industrial vibe he's after.
I really like the ridiculousness of Rev INTENSITY - I think it's really useful not as a conventional room or hall sound, but it can become rhythmical, tonal, it's even got melodic elements to it.
Delay MEMORY-BRIGADE
As part of the band's stringed contingent, effects pedals are familiar territory for Bowen. The calculated familiarity of plugins like Delay MEMORY-BRIGADE makes it accessible for everyone, whether you're guitar-oriented or new to DAW production - seamlessly bringing that authentic analog grain into the mix.
One of the big things for me is that they're recognizable. The Delay MEMORY-BRIGADE, I understand what's happening there, and for me that helps me process it a bit more.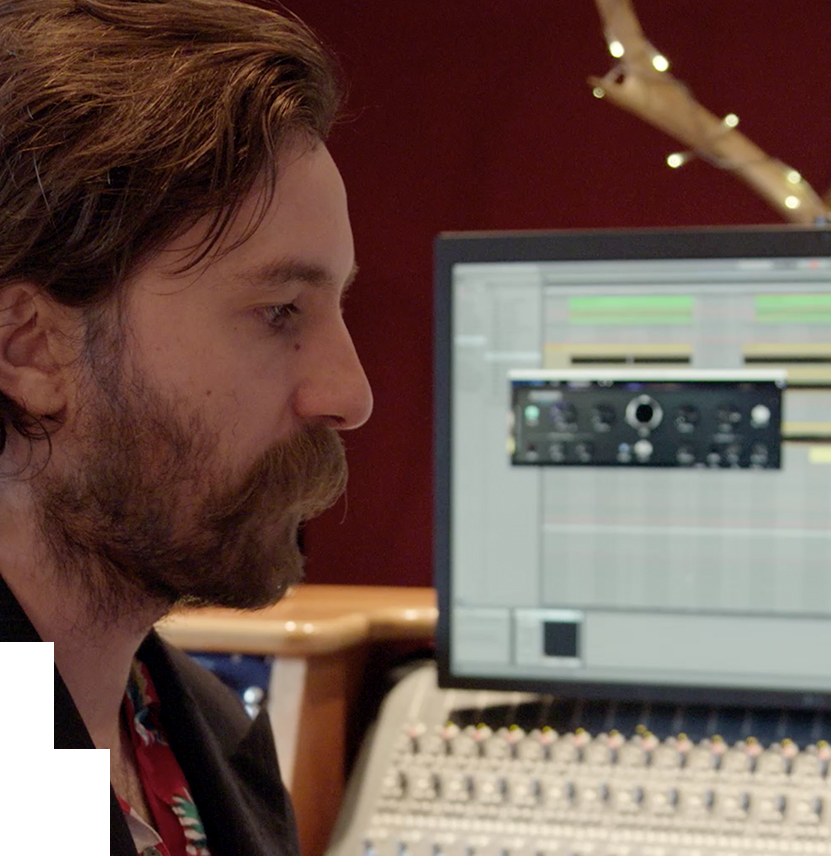 Audio rebellion
FX Collection is no ordinary bundle of effects - it's a carefully curated selection of audio enhancers, from obscure outboard equipment of history's most prolific studios to forward-thinking original effects.
But more importantly, these plugins have been both streamlined and enhanced to surpass the hardware that inspired them. Much like IDLES don't comply with genre norms, Delay TAPE-201 can be your distortion, Rev INTENSITY can be your chorus, Flanger BL-20 can be your stereo widener - bend the rules, savor the results.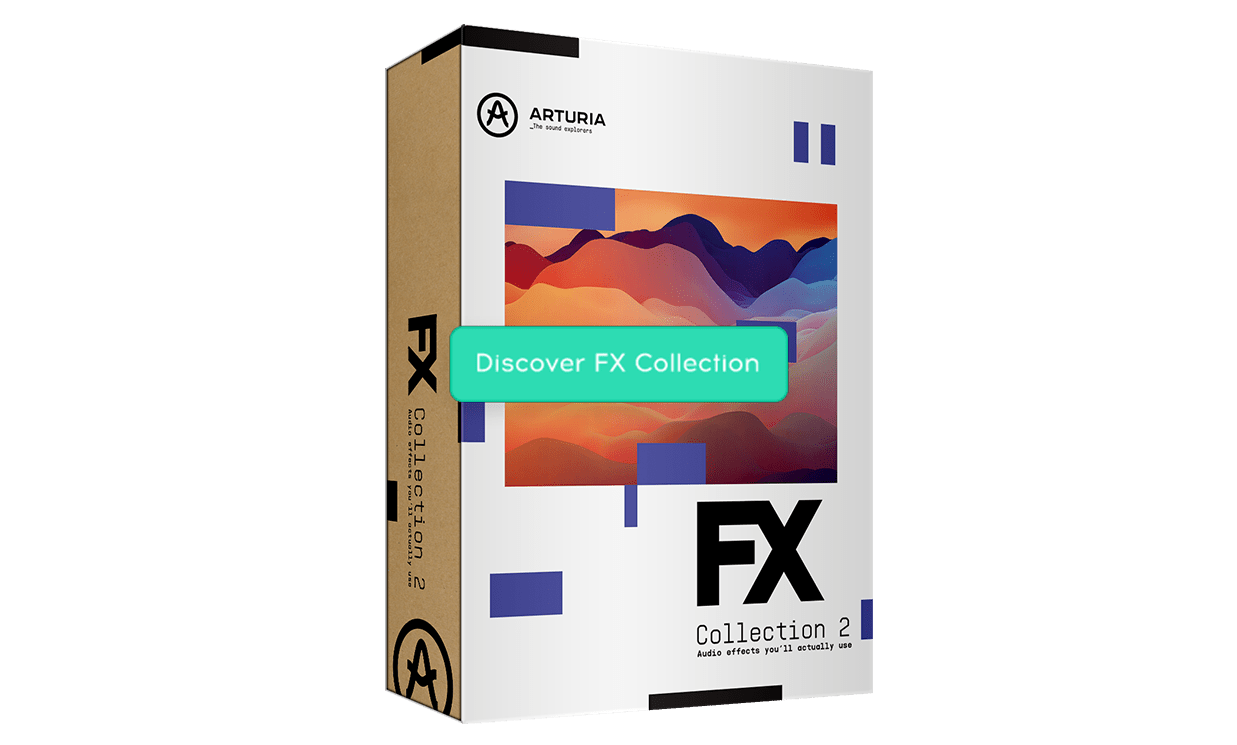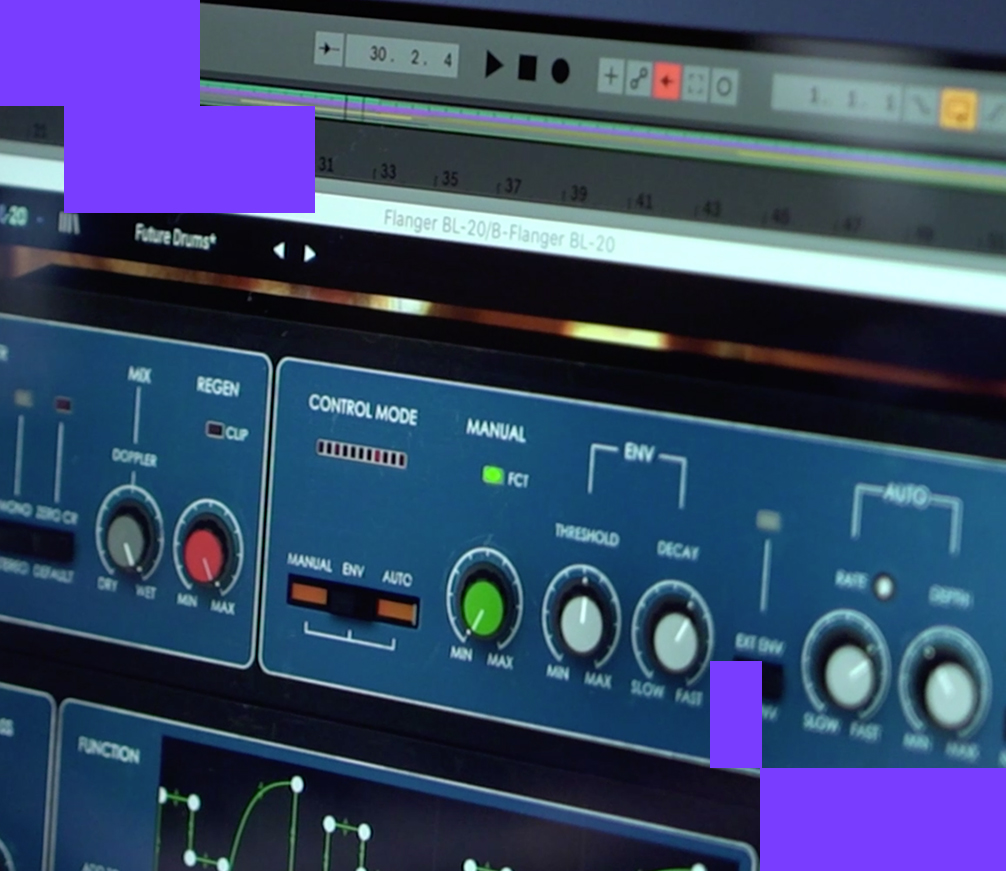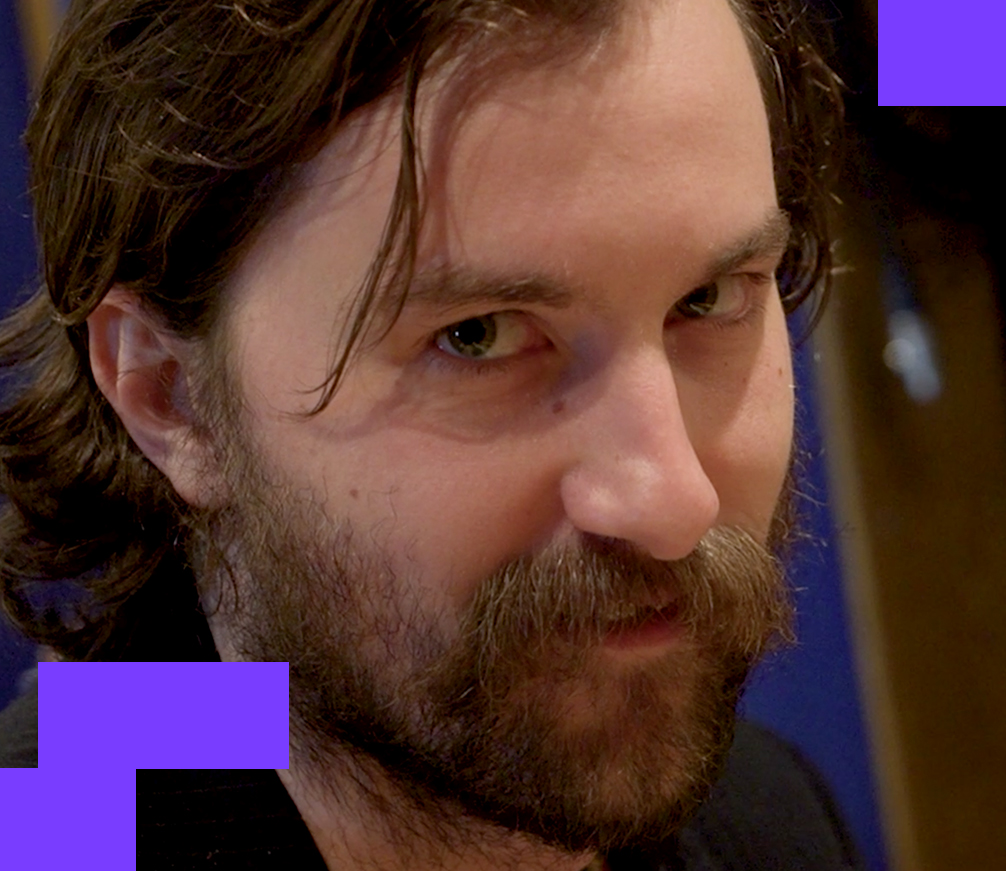 You can do things whatever way you want to. Expectations are there to be thrown away. If you're making sounds that you enjoy, you've won - that's it.