MatrixBrute
Shaping The Sound Of Berlin
MatrixBrute
Shaping The Sound Of Berlin
As our flagship monosynth undergoes a transformative update, adding new features and refining its functionality, we thought it would be a good time to take a look at how some of Berlin's most creative musicians - Florian Meindl, La Fraicheur and Leonard de Leonard - use this versatile instrument.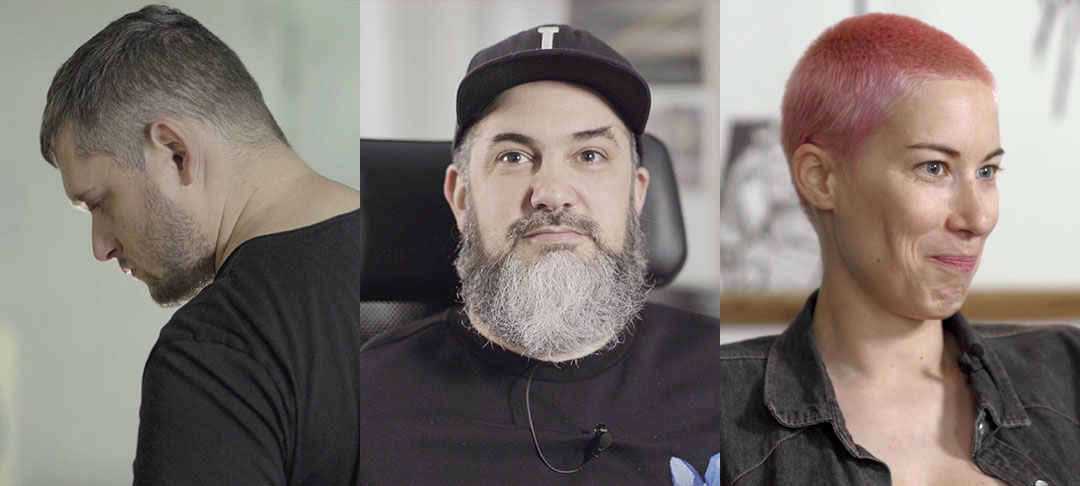 Where better to look for original, pioneering artists than Berlin? Germany's capital has a long, influential history in electronic music. Its teeming music scenes have created and encouraged some of the world's best loved, best known acts. We followed three artists on their journey towards musical fulfilment, and found out how they use MatrixBrute to become inspired, to create, and to perform.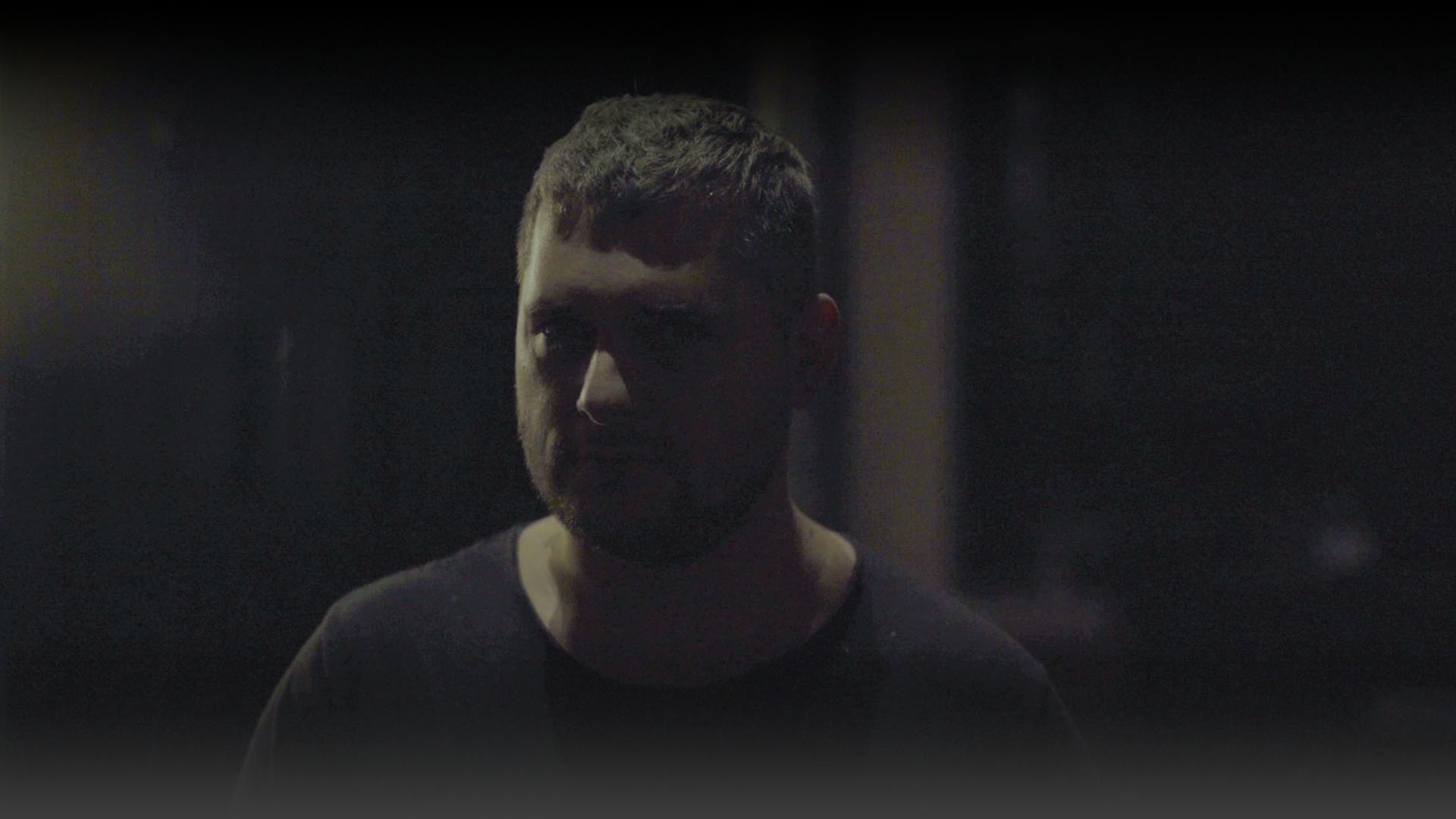 A self taught musician, Florian has been passionate about electronic music from a young age. Setting out to DJ and produce music, he left his native Austria to move to London, and finally Berlin. Meindl's music heavily gravitates towards analog gear, and he imposes pretty strict creative rules on his music-making: all physical, hardware instruments and machines playing together, using computers only for sequencing and recording the final stems.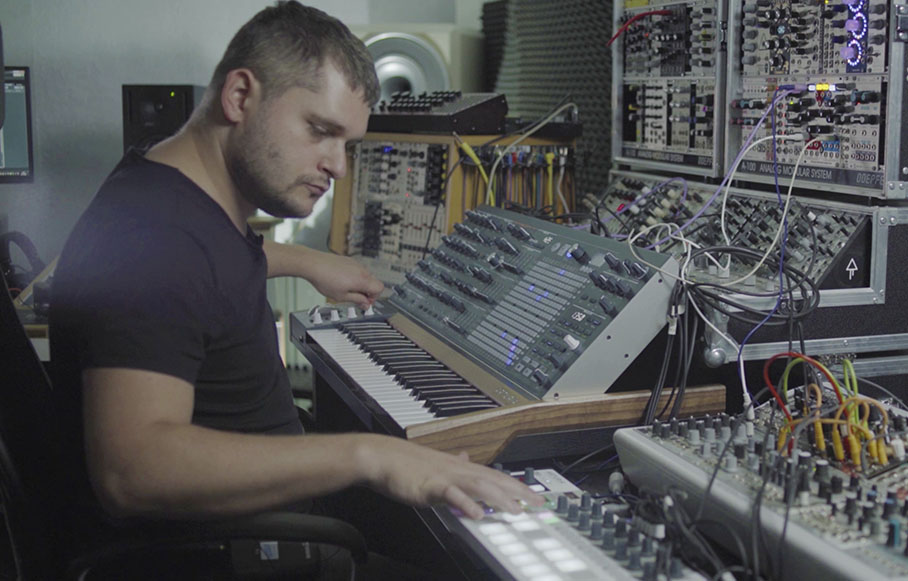 The MatrixBrute is my go-to piece of gear
The nature of this style of "prohibitive" production is that it forces you to be creative with the gear that you have at your disposal, and Florian knows that he can't simply go back to a modular synth after a session and slightly tweak a sound. This is why every piece of his carefully curated gear collection needs to be up to the job, and we were happy to learn that he relies on the versatile power of MatrixBrute in his inspiring setup.
I see MatrixBrute as a modular synth... Forget about all the complicated things, and just make music!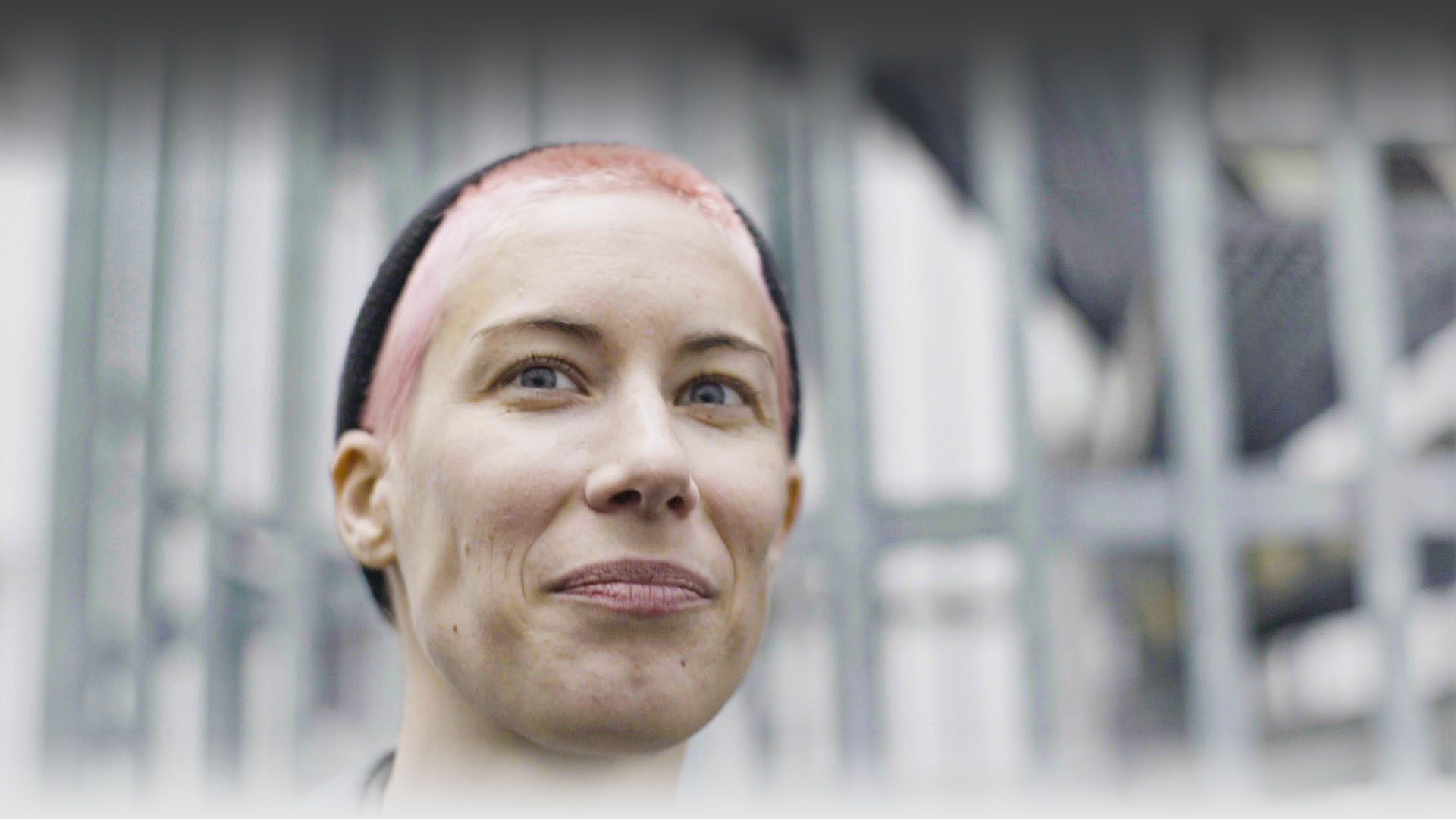 You don't have to have an idea before you start, it comes to you. If you're open to playing, and open to accidents, open to anything that comes to you, then this is the perfect tool.
Although she started creating music a little later than most producers, La Fraicheur has found success and satisfaction creating her own unique blend of Deep House & emotionally charged Techno. She's been a resident DJ at Berlin's renowned Salon Zur Wilden Renate as part of the Female:Pressure network, and recently put out her debut Techno album "Self Fulfilling Prophecy".
In her studio, La Fraicheur uses the Arturia MatrixBrute as her go-to instrument when she's looking for an inspiring sound to kick-start a track. Making the most of the immediate, hands-on nature of its parameters, in-built sequencer, and deep-diving mod matrix, she can easily experiment, tweak, and refine to create the evocative, imaginative sounds that have become her signature.
It's a complex synthesizer, but it's not a complicated one.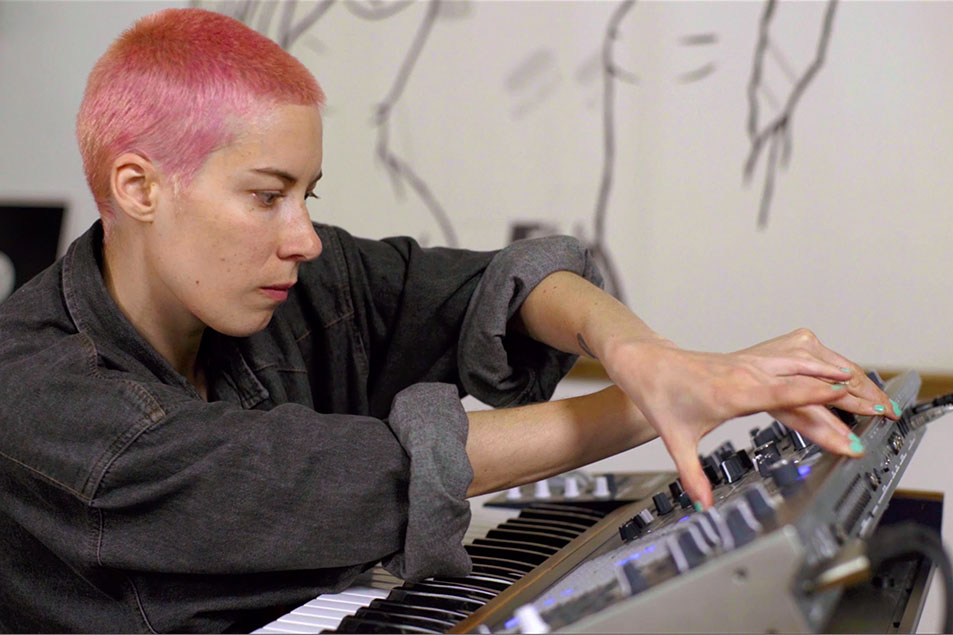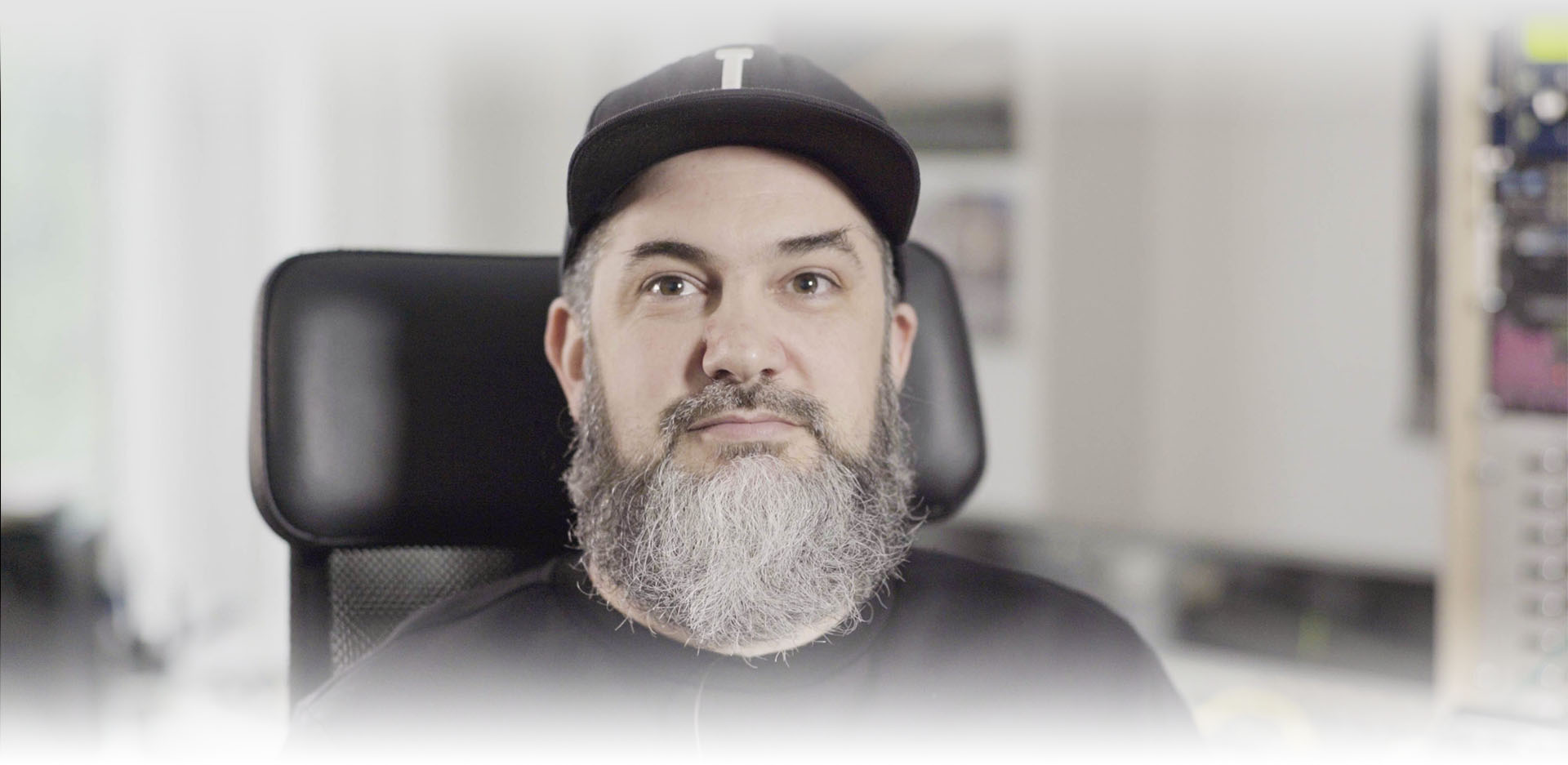 I listen to all kinds of music, but for the electronic part I really enjoy going out to the clubs which inspire me a lot.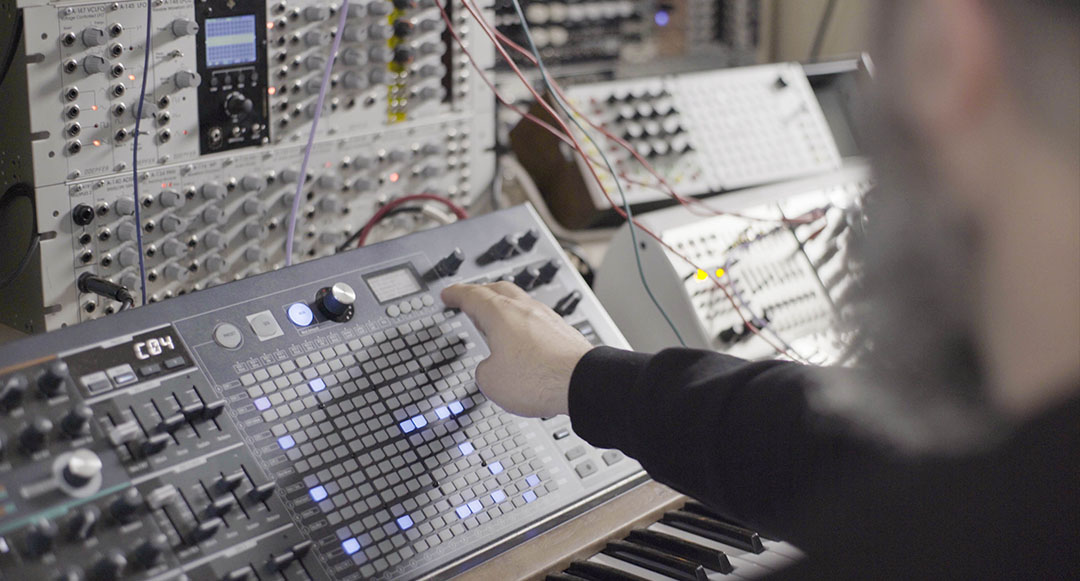 Spreading his talent by producing for others, creating sound design for film, audio for TV ads, and running his own record label, Leonard's personal projects often have to take a sideline when budgets and deadlines are at stake, but in every spare moment, he'll be working on new sounds, new patches, adding layers and building up tracks. For him, music is a way of life, and the MatrixBrute helps him make the most of it.
Leonard also enjoys meeting up with other electronic musicians to collaborate and give each other feedback on their projects. Breaking out of the "deja vu" of self-reflection when dealing with your own music is an important part of his process, and sharing his ideas, and gaining fresh perspective can often give him the confidence and knowledge to make the most of his creative output.
Most of the synths have mod matrix but this one is huge! You can modulate almost everything with the macros, too.
Leonard enjoys the workflow that's unique to Arturia's monster monosynth. The MatrixBrute lets you easily experiment with oscillators, how they react together, making the sound come alive with modulations, and coloring it with effects, all laid out plainly before you, with lots of dedicated, hands-on control. In this way, he often finds inspiration for tracks from happy accidents, when exploring and refining a sound starts to become a concept.
I like the paraphonic mode, which is like broken polyphony with a magic of its own. When you do some chords, it can sound a little different every time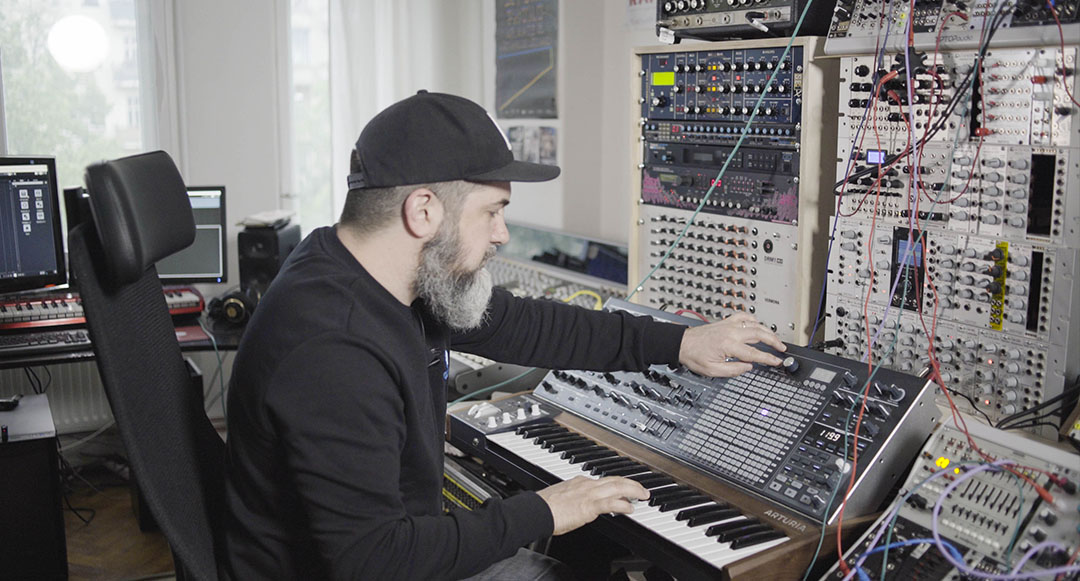 Explore Leonard De Leonard's many creative collaborations here.