Sasha Carassi
Give yourself to the dark techno side
Sasha Carassi
Give yourself to the dark techno side
From the 90s breakbeat soundscapes to the melodic house and techno of today, Naples-born Sasha Carassi is a music scene veteran with credits on legendary labels, like Drumcode and Solomun's Dyinamic. We sat down with Sasha to talk about the significant role Arturia has played in his setup, opening up a galaxy of musical expression fit for his pressing, spellbinding soundscapes.

The analog allure
Sasha's journey with Arturia has begun with love at first sight:
I've always been a fan of Arturia's sounds since the beginning, I find them very modern and unique and they perfectly fit into all my productions.
For collaborations with highly regarded names in the techno scene, like Virgil Enzinger, Joseph Capriati, or Spektre, immaculate production tools are what makes way for the magic to happen.
When it comes to analog gear, he surrenders to the Brute power:
I love the analog sound of the MatrixBrute, it's a little bit noisy but I love that kind of sound, which is typical for Arturia.
As an avid collector of vinyls since the 80s, the right analog sound palette is crucial for feeling inspired and guided to the ultimate sonic discoveries. Plus, MatrixBrute's unique modulation matrix for generating totally unique routings makes this journey wild. It truly is a heart-throb for any audiophile.
He praises the MicroBrute too, describing it as 'a very good tool too'. Its super-fast envelope, syncable LFO, and a 100% pure analog voice path make it attractive for those who like to feel musical joy hands-on.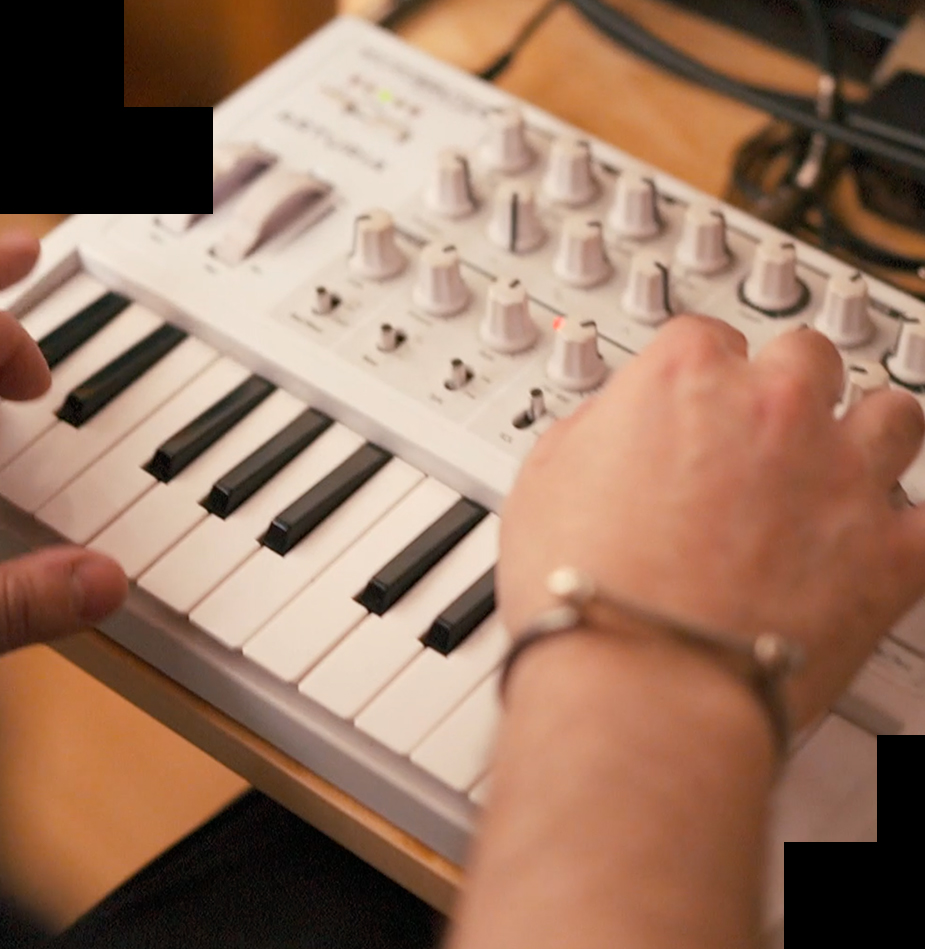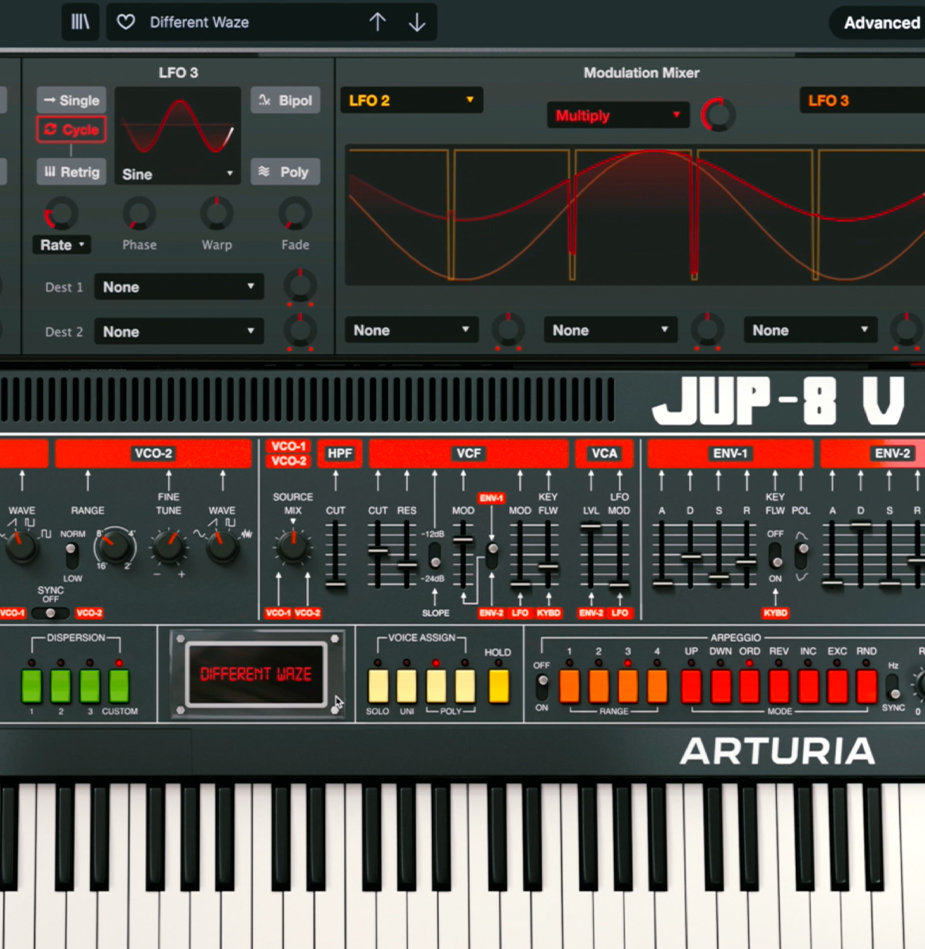 Let's travel to Jupiter
As a producer heavily influenced by funk, new wave, electro, rock, and soul music, relying on a vast sound library is a must. V Collection 8, Arturia's quintessential anthology of the most iconic and evocative keyboards and synthesizers ever made, was deemed 'amazing' by the Italian producer.
It's full of nice presets, and you can also find some typical vintage sounds, like an edition of Juno and Jupiter synthesizers.
There are plugins that occupy a special place in Sasha's heart, though:
I use pretty much all the plugins, but my favorite is the Jup-8 V4. That one I use especially for lead and bass sounds.
When playing with the preset Different Waves, Sasha exclaims:
I love the 80s sounds here.
Another virtual instrument he resonates with is the Synthi V, used mostly for arps and effects in his production. Immersed in the preset Rolling Djembe Loop, the result is the perfect symbiosis between a haunting and a daring vibration.

Color me gone
Sasha is in reverence of Pigments 3 as one of his favorite VSTs to date.
For those of you not familiar with this state-of-the-art marvel of modern sound design, I can simply tell you it's one of the most original synthesizers I have ever heard.
With this animated software, every shade of synthesis is possible. It's a blank sonic canvas, ready to be splashed by your wildest imagination. The Bright Horizon preset Sasha plays brings a cheeky, clangy texture. With the Organic Pluck-er, we're led towards a goofy sense of misery that feels oddly gratifying.
The DJ has felt passion for the virtual instrument throughout its evolution:
For me, version 2 was already the best synth on the market for its incredibly evolving sounds, brilliant design, and the most powerful modulation capabilities ever seen on a synth.
However, as per our tradition, we made the excellent even better, and Pigments 3 was born.
The edition with the new harmonic engines plus the utility engine with the sub-oscillator in version 3 opens a whole new world of possibilities - and most importantly, it applies to any type of synthesis.
With a wavetable engine, a virtual analog engine, a sample and granular engine, modulation, filters, and powerful FX, this playful beast was created to push even the most seasoned producers towards unknown waters.