If you were to ask anyone back in the late '70s and early '80s to name the Holy Grail of synthesizers, the most revered of them all was New England Digital's Synclavier. Its unique combination of additive synthesis and frequency modulation delivered a creative edge to the privileged few keyboardists, producers, film composers and sound designers who could afford systems that ranged from $13k to $400k.
Some of those rock-solid systems are still in use today. Arturia has recreated this highly revered hit maker in partnership with original programmer Cameron Jones, delivering the immense rich textures and creative palette of this vintage instrument, while dramatically improving it to let you blaze new musical trails today with sounds never heard before.

Sounds you will only find here
There's simply nothing else like the powerhouse sound of the Synclavier V. No synth arsenal is complete without it.
There's no hint of analog or samples here—this is the sound of unabashed digital synthesis in all its glory. While it can certainly create unique mellow tones, this vintage flagship is more known for its distinctive digital character ranging from edgy to eardrum-ripping brash to intergalactic. It's especially ideal for extended pads and slow cinematic, ambient soundscapes. Plus, we've invested in significant updates that make the Synclavier V a thoroughly modern instrument with sounds that set it—and you—completely apart.
Hundreds of presets from the world's top sound designers tame the unparalleled power of the Synclavier V and place it at all your fingertips for instant inspiration and easy customization.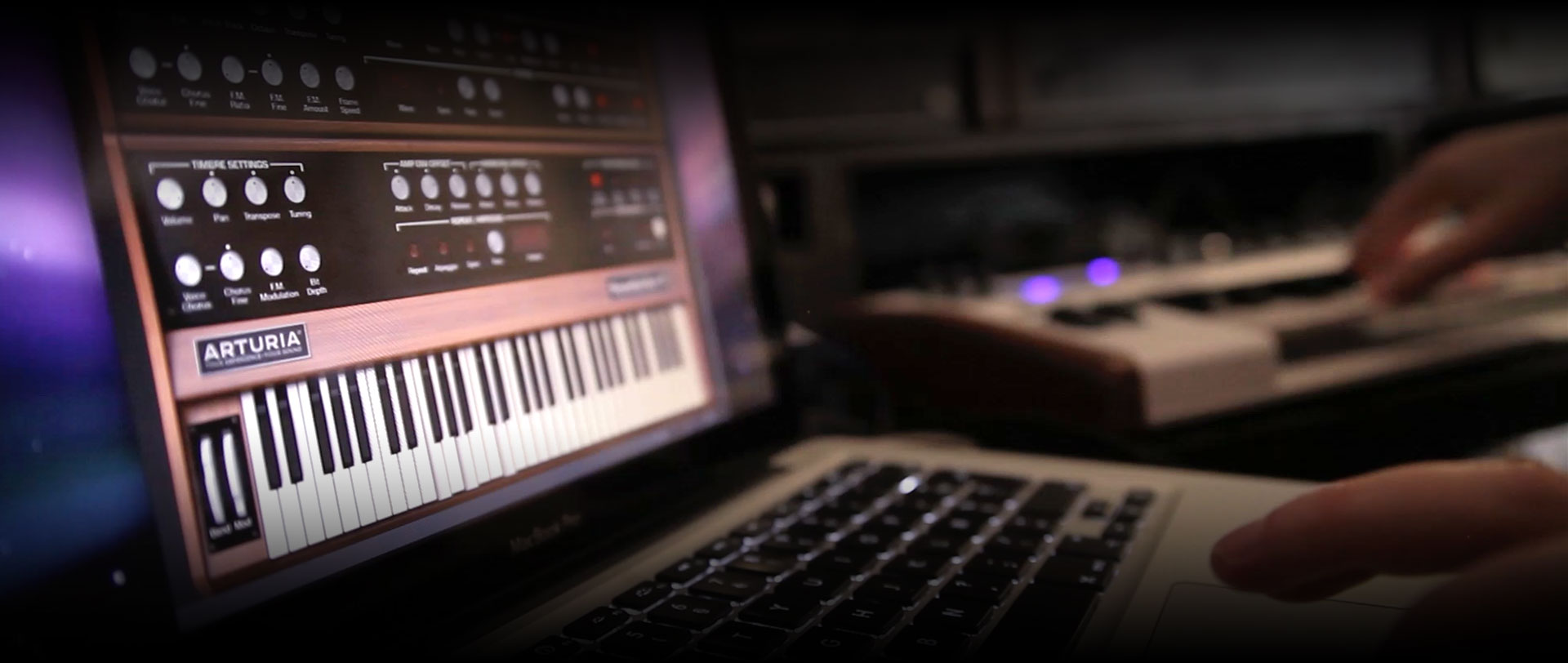 A programmer's dream
While you'll get tons of love from Synclavier V's presets alone, there's a universe of sonic adventures waiting just beneath the surface whenever you're ready.
The unique sound of the Synclavier V comes from its blend of additive and FM synthesis, with control over 24 additive harmonics on both the carrier and modulation oscillators. Where the original instrument let you mix four uniquely programmed Partials Timbres in a Timbre preset, Arturia's recreation has twelve, boosting your creative possibilities exponentially. The Time Slice engine allows complex evolutions of the sound over time—even several minutes if you want.
Programming the Synclavier V is a study in elegance. Three different interface views let you choose the depth of control that best suits your needs.
The Synclavier V lets you realize the dream of an entire stunning synth orchestra with just one plugin.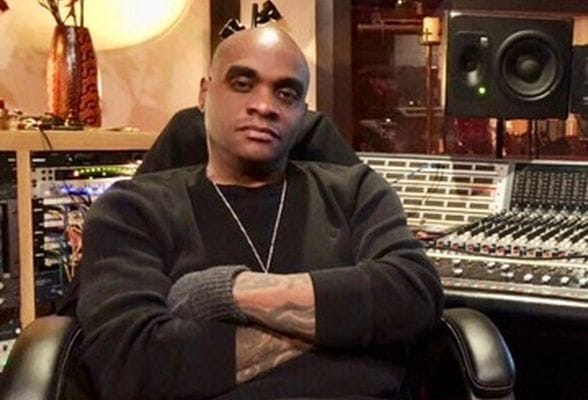 Artists Corner
Everything from Arturia is unreal but I literally can't do a track without the Synclavier V. I dreamed of having one when I worked on Michael Jackson's 'Invincible' album and thought the sounds were unreal but so hard to program. Now that Arturia has made a VST, the sounds are right on! Plus it's easy to make your own patches and pads are like "wow!"
Tim Kelly
( Producer (Michael Jackson, Madonna, Boyz II Men) )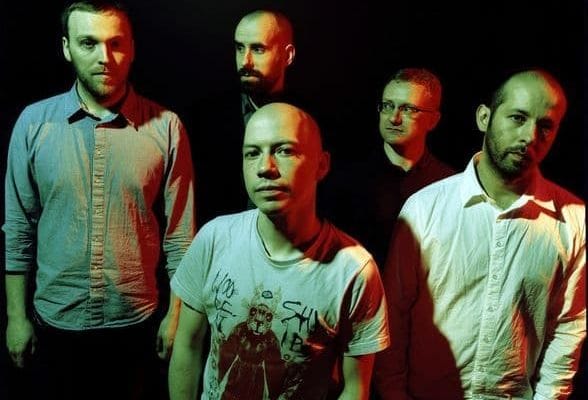 Artists Corner
I've been getting back into some digital sounding synths lately and processing them with tube distortions so going way back to one of the first digital synths -The Synclavier V is going to be brilliant.
Barry Burns
( Mogwai )
Welcome to an exclusive club
35 years ago, most musicians never had the chance to even touch, let alone use, the most coveted instrument of the day. Now with Synclavier V, that's history.
Now you can enjoy the same creative advantage as did Michael Jackson, Tangerine Dream, Sting, Frank Zappa, Pat Metheny, Chick Corea and other iconic acts. You'll still have an exclusive instrument—you won't find a recreation anywhere else, let alone one faithfully co-created and enhanced by the original programmer.
Round out your collection with this rare digital luxury instrument once only found in universities, laboratories and elite studios.
Sound Corner
New Land
All sounds were created with the Synclavier V2 except the snare drums, Hi Hat and cymbals sounds
Celestial
Complex ambient track made exclusively with Synclavier V2, using presets that make the most out of the newer features.
Paltan
Electro and melodic track. The presets used in this track are : Butter, Morphing Chorus, Yet So Efficient, Squary Mellow and Initialize System. Additional drums from the Ableton core library.
North
This demo was made exclusively with the Synclavier V.
So Digital
This demo was made exclusively with the Synclavier V.
Pet Wad
This demo was made exclusively with the Synclavier V.
Jamaican
All sounds come from the Synclavier V!
Solace
This demo was made exclusively with the Synclavier V.
Crystal Bells
This demo was made exclusively with the Synclavier V.
Many Mallets
This demo was made exclusively with the Synclavier V.
Included in V Collection

This instrument is also part of the V Collection -your complete dream line-up of the legendary synths, organs, pianos and more that made keyboard history. They're modeled with the most advanced technologies for authentic realism, and enhanced with new creative options. Whether you use it as DAW plugins in the studio or standalone at gigs, V Collection puts the greatest keys of all time at your fingertips for instant inspiration.
Learn More
Gallery
Main Features
Software synthesizer playable through a MIDI keyboard
450 presets sounds
Original programmer + original code = the original Synclavier synthesis engine
Powerful FM (frequency modulation) synthesis
Full additive synthesis:

Time Slice engine for dynamic additive synthesis
Additive waves for both carrier and modulator waveforms

Expanded number of partials to 12 (the original had 4)
Variable bit depths (original was only 8-bit)
High-quality output effects
Algorithmic reverb
50 presets from the original Synclavier library
VST, VST3, AU, AAX, and standalone operation
Support for Native Instruments NKS format