You've been stranded on a desert island with solar panels and only 5 synthesizers. Which ones would you take?
We've selected what we believe are the "desert island synths" and called it V Collection Classics. These 5 synthesizers have proven to be the true survivors in a sea of technology; they resurface again and again in modern music.
Our TAE® analog modeling technology now gives you the ability to carry these world-changing instruments with you wherever you go. We have perfectly recreated every nuance and supercharged them with features that were only fantasies in those days. This kind of sonic firepower will take your creativity to new levels. And as these sounds changed the world, so they will change yours.
5 award-winning software instruments, 6000 presets, and affordability: V Collection Classics is an essential introduction to the analog modeling expertise of Arturia.
Tradition and innovation combined
Using these legendary designs as a starting point, Arturia went several steps further:
What would happen if we added features that were not available then? So first we matched the sound quality and features that made these beloved instruments what they were, and then we made them even more amazing by adding modern features such as arpeggiators, vocal formant filters, and many more. In V Collection Classics the legends live on in greater glory.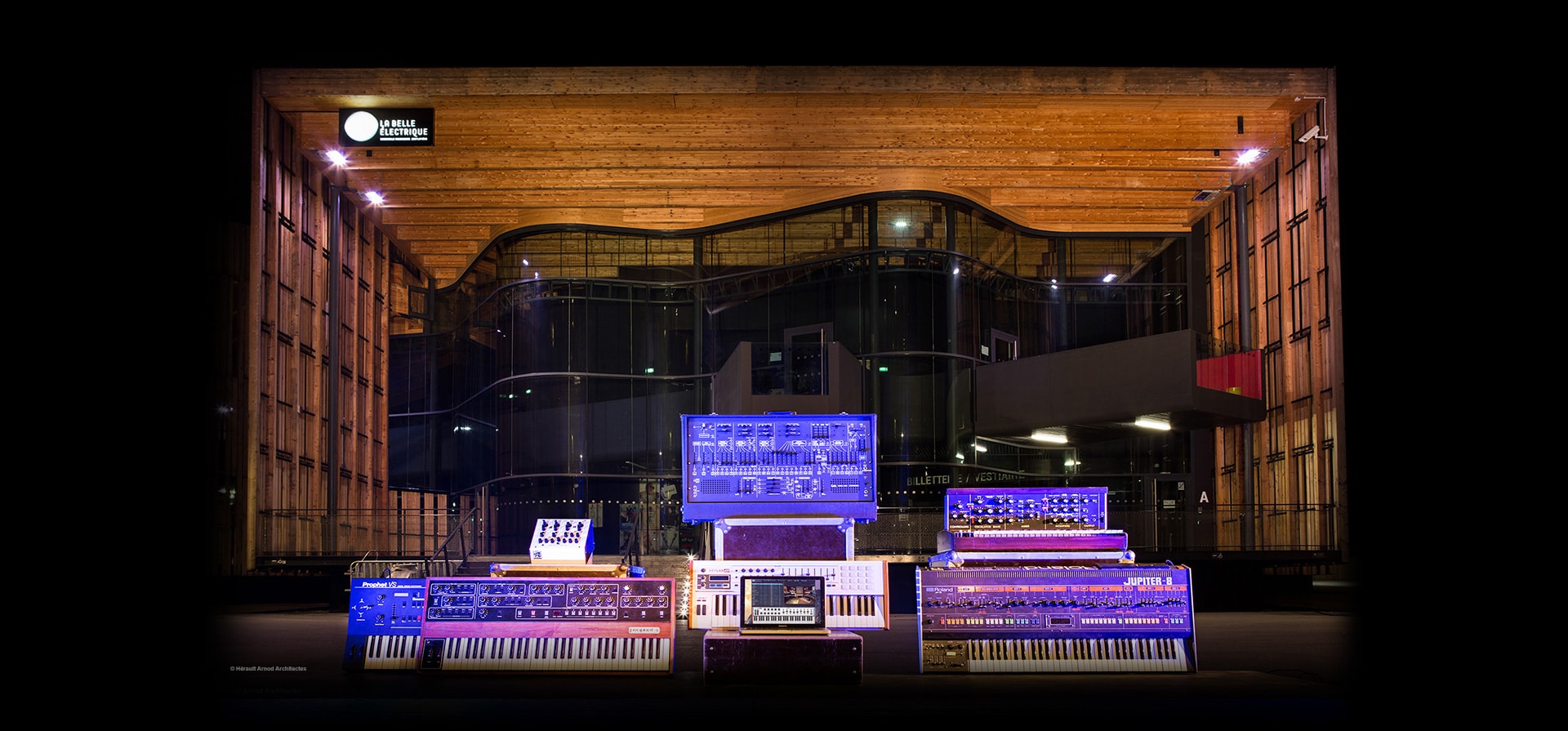 Control, Customize, Create
V Collection Classics offers far more than astounding emulations of analog instruments.
It also provides modern features such as polyphony, intuitive preset management, excellent audio effects, and to top it off, complete MIDI mapping control of parameters. These are simply the best software synthesizers available, suitable for any genre and loved by artists and studios around the world.
Press Clipping
"All in all great sounding, versatile and- best of all - an absolute bargain."
Future Music
"The Oberheim SEM V will be an excellent complement to other synths and soft synths - beautifully simple to use in the first instance, while offering greater depth when you're ready to take advantage of it. Oh yes, and then there's that sound !"
Sound On Sound
"I'm impressed by how well SEM V captures the sound of Oberheim hardware, and its extended features make it more flexible than its namesake [...] SEM V is one of the most genuinely analog-sounding soft synths yet. If you love the sound of vintage synths, SEM V should be a part of your virtual rig."
Keyboard
"The SEM V is a gorgeous-sounding synth and, crucially, like the original it's fairly easy to get to grips with. You don't have to be a synth wizard to tweak and design sounds, and it's a lot of fun when you play around […] The new features – arpegiattor, sub-oscillator and three modules - extend the functionality of the instrument even further, and will surely help you get more out of what is already an excellent synth."
Music Tech
"Arturia Jupiter-8V sounds fantastically 3D with the beautiful, rich low end and the famously buzzy quality expected of older Roland oscillators. The filters stay rich and sweet as they close down, my gold standard for how any synth sounds. I found Jupiter easy to blend with acoustic instruments in a way that never felt like I was "flattening" the mix."
Tape Op Magazine
"With the Prophet-V, Arturia's product line breaks new ground by taking classic sounds yet pushing them further than mere emulations. The sound is both familiar and new, criss-crossing the boundaries between analog warmth and digital sparkle. Exploiting the Arturia Prophet-V to the fullest is a challenge, but one well worth undertaking."
Keyboard Magazine
"All in all, Arturia's Jupiter-8V is an excellent recreation of the famed Roland '80s synth with several intelligent sound sculpting accoutrements added for taking the original sound into new wonderful directions."
Futuremusic.com
"Jupiter-8V is a must have for all lovers of the Roland "J-sound" and definitely worthy of consideration for those looking for a contemporary-sounding analog companion to today's sampler hybrids."
Remix Magazine
"This softsynth is a total TEN STARS! The name Jupiter 8 is definitely within my galaxy of "Vintage Synths" but Arturia has completely knocked this synth eons into the future and brought the Jupiter 8, perhaps the greatest analog synth of all time, from 1981 to 2007 and beyond with the incredible add-ons. With their careful, meticulous attention for preserving the true nuances of this synth and then by adding visionary and complementary modules to the Jupiter-8V; I truly believe that this softsynth should be in everyone's collection for one simple reason... TO CREATE! That's what the Jupiter 8 was all about and Arturia has given us an instrument that can produce more new sounds than most of us have heard in a long time. Trust me. Go Out and Buy The Jupiter-8V! You will not be sorry!"
www.cakewalknet.com
"After a solid month of living with the Jupiter-8V, I can honestly say that it's my favorite Arturia virtualization so far, perhaps even my favorite analog soft synth ever. -Key Buy Award-"
Keyboard US
"Arturia has done it right. They've teamed up with Bob Moog, researched how to best emulate the sometimes quirky nature of analogue circuits via TAE, and had talented artists and sound designers create some great patches."
audioMIDI.com
"This is truly a no-compromise Mg, no ifs, ands or buts. It's also an absolutely rock solid application. All of our little complaints aside, the boys at Arturia have achieved a milestone here. This simply doesn't sound like software!"
Computer Music
"Arturia bring an unobtainable synth to the masses. It's powerful, easy to use and totally addictive. (Platinum Award)"
Future Music
"A stunningly realistic recreation of the legendary MiniMg synth. Every electronic musician should have one!"
Mac Format
"The MiniMg is one of the most desirable and sought-after classic synths [...] the Mini V largely impressed us. It sounds great (if not quite Mg-great), has an excellent sound library and, once you learn what the badly-labelled knobs on the portly interface do, is easy and satisfying to program."
Computer Music
"At a glance at the back of any Arturia box reveals that these developers are serious. The stellar line-up of electronic musicians whose photos appear on the cartons is like a synthesist hall of fame, and they're not just there to endorse the instruments - they're also responsible for the presets. [...] Some of the best patches come from Arturia themselves. Not for the first time, Jean-Michel Blanchet proves himself to be one of the best programmers in the business with his tumbling sequences, blistering leads and smooth pads. [...] if you've ever coveted the original ARP 2600, picking this up is a no-brain. If you've never heard of the original, you still might find the 2600 V to be an excellent way to ease into modular synthesis. It's another winner from Arturia."
Computer Music
"Arturia's 2600 V is the company's best software synth to date. It's powerful, it's flexible, and the bugs are few and far between. While it does not sound precisely like an ARP 2600, it offers much more than the original. Given the cost of buying a vintage ARP 2600 and 1601 Sequencer, 2600 V has to be worth serious consideration."
Sound On Sound
"The system requirements are moderate by current standards and the results you get from the 2600 V are fantastic. Somehow it just sounds more authentic, more instantly gratifying than many other virtual synths. Given the scarcity of the real thing, this is as close as most of us will ever need to get to owning a real ARP2600."
Music Tech Magazine
"The ARP 2600 sounds awesome -even if you don't explore outside of the presets. It does tax your processor though, and quite heavily if you've got an ancient computer (two years or older). While the ARP 2600 may be a retro concept, Arturia's emulation sounds as futuristic as the original did when it came out. "
XLR8R
"There have already been numerous soft synths purporting to emulate the Prophet 5, and I have not been impressed by any of them. Arturia have created something closer to the original than any of these, and I am confident that Prophet V will continue to improve. Furthermore, by creating this strange marriage of the Prophet 5 with one of my all-time favourite synthesizers, the Prophet VS, the company have shown the imagination needed to take their offering way beyond those of their competition."
Sound On Sound
"Arturia has done a frighteningly good job of capturing the beloved gritty characteristics of this American-made classic. Being the first polyphonic analog synth, the Prophet 5's sound was all over records from '80s artists like Talking Heads, INXS, and Gary Numan, and as such, the presets do well to cover the sounds used in those days. However, Arturia includes emulation of the Prophet VS and a hybrid mode, meaning this synth goes far beyond churning out throwback fare. Certainly a great all-around plug-in that especially excels with leads and percussive sounds."
XLR8R
"Prophet V is a worthy addition to the roster of Arturia soft synths. It authentically imitates the originals while going beyond their limitations with up to 32 voice polyphony, decent chorus/delay effects and the endless potential of hybridising Prophet 5 and Prophet VS sounds."
Music Mart Magazine
"It's undeniable that the V is the best basic MiniMg emulator ever"
Future Music
"With their much-hyped TAE (True Analogue Emulation), Arturia have tackled the challenge of emulative analogue synthesis, and succeeded in a way that has rarely been matched. "
Computer Music
"An awesome synth which takes the Oberheim classic and expand it into a versatile all-rounder"
Future Music
V Collection Classics gives you the 5 of the most influential synthesizers the world has ever known.
V Collection Classics includes the full versions of 5 of our most popular instruments, listed below. Every aspect of these faithfully modeled synthesizers is completely under your control, with many astounding new features from Arturia added as well. Also included, Analog Lab gives you access to thousands more sounds from the full V Collection. The creativity never ends!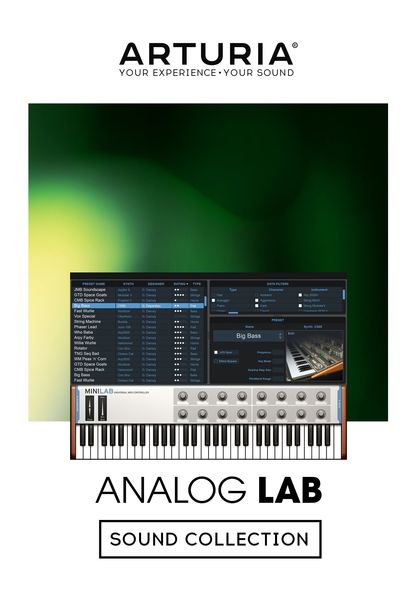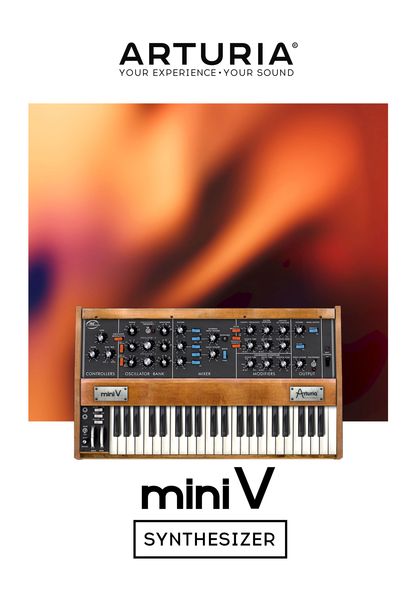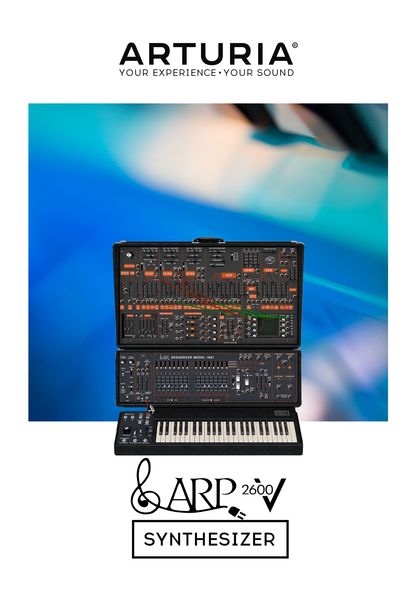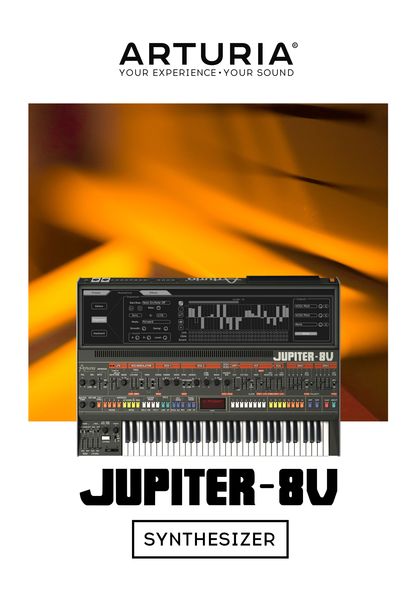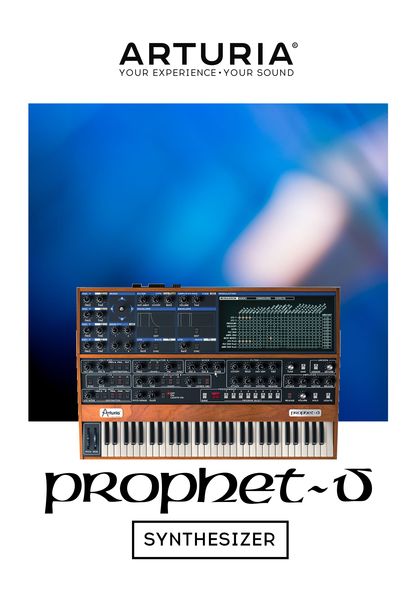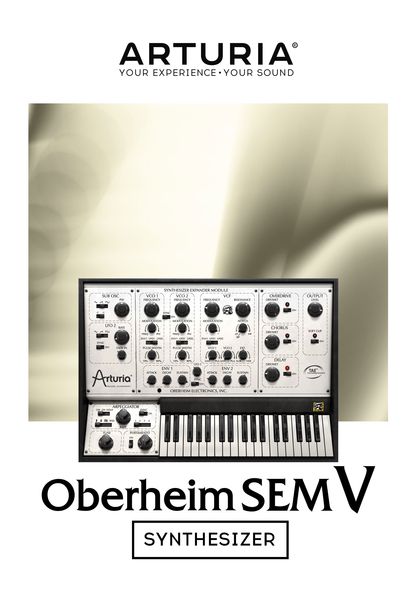 V Collection Classics contains the new Arturia Software Center! Now you can manage your licenses easily without a hardware dongle.
ASC
Legendary instruments, enhanced features and unrivaled audio quality: V Collection Classics is a rock-solid foundation for making sounds and making music.
Sound Corner
DEMOVCC1_Mini-Percu-V
Kind of electro-break track using only the Mini-V with some delay (from the Mini-V) for glitchy effect
DEMOVCC2_PsycheAmbiant
Ambiant track mainly made with Jupiter 8 V, ARP 2600 V and Mini-V
DEMOVCC3_BasicHouse
Shameless House using novel ternary lead and 909 drums made with Prophet V, ARP 2600 V and Mini-V
DEMOVCC4_Electronica-acidulee
Punchy Resonating Bass jumping through razor FX under the gaze of a suspicious lead made with SEM V, Jupiter 8 V and ARP 2600 V
DEMOVCC5_Chianbiant
Ultra deep feeling sounds made with Mini-V, Jupiter 8 V and Prophet V
Gallery
Main Features
Includes 6 software titles: Mini V, ARP 2600 V, Prophet-V, Jupiter-8V, Oberheim SEM V, and Analog Lab.
Each virtual instrument in V Collection Classics can be used as a stand-alone application or as a plug-in within your favorite DAW
Easy MIDI mapping to any keyboard controller.
Manage your licenses via our new ASC software. No dongle or e-licenser required.
Resolution up to 32-bit/96kHz.
Thousands of high-quality, innovative sound presets.
Arturia's proprietary TAE® technology ensures that each analog modeling instrument sounds and behaves exactly like the original.
Polyphony is variable from 2 to 32 voices, with unison modes available.
All the features of the original synths are available, and we took advantage of modern processing power to add even more:

Modulation Matrices
New filter types
Step sequencers
Keyboard split and layer
Innovative modulation sources
Smart preset management
Additional effects
Arpeggiators

Manuals in English, Japanese and French