Do you dream of having a studio full of all the legendary synths, organs and electric pianos that helped define the music of the last half century? Now you can. They're all together in convenient plugin form to bring all the sounds of a timeless keyboard collection to productions, right inside your favorite DAW.
In fact, many demanding pros, studios and collectors around the world who own the original instruments just kept the hardware stored away and use the V Collection realizations for convenience and expanded creative features. For live performances, there's no longer any need to lug lots of gear around. V Collection puts an entire arsenal of heavyweight sounds right in your laptop without the heavy lifting.
True musical instruments you'll love to play
Exploring V Collection is like meeting new friends that feel old friends.
One of the biggest challenges with reproducing existing pieces of gear is in making them truly feel like instruments. It's about more than just the sound. That's why we labor to recreate the look, feel, controls, and everything else of the original hardware. The sounds faithfully respond to the nuances of your touch and gestures.
Each V Collection instrument sports a technically and aesthetically accurate control panel bristling with knobs, switches, buttons and sliders that just beg you to touch them. We've provided the most intuitive controller mappings for our KeyLab and MiniLab keyboards—and our MIDI Learn feature makes mapping any hardware controllers to any software parameters as simple as click-and-touch for total expressive control.
V Collection instruments are more than reproductions—they are full, expressive instruments all their own that come with built-in inspiration.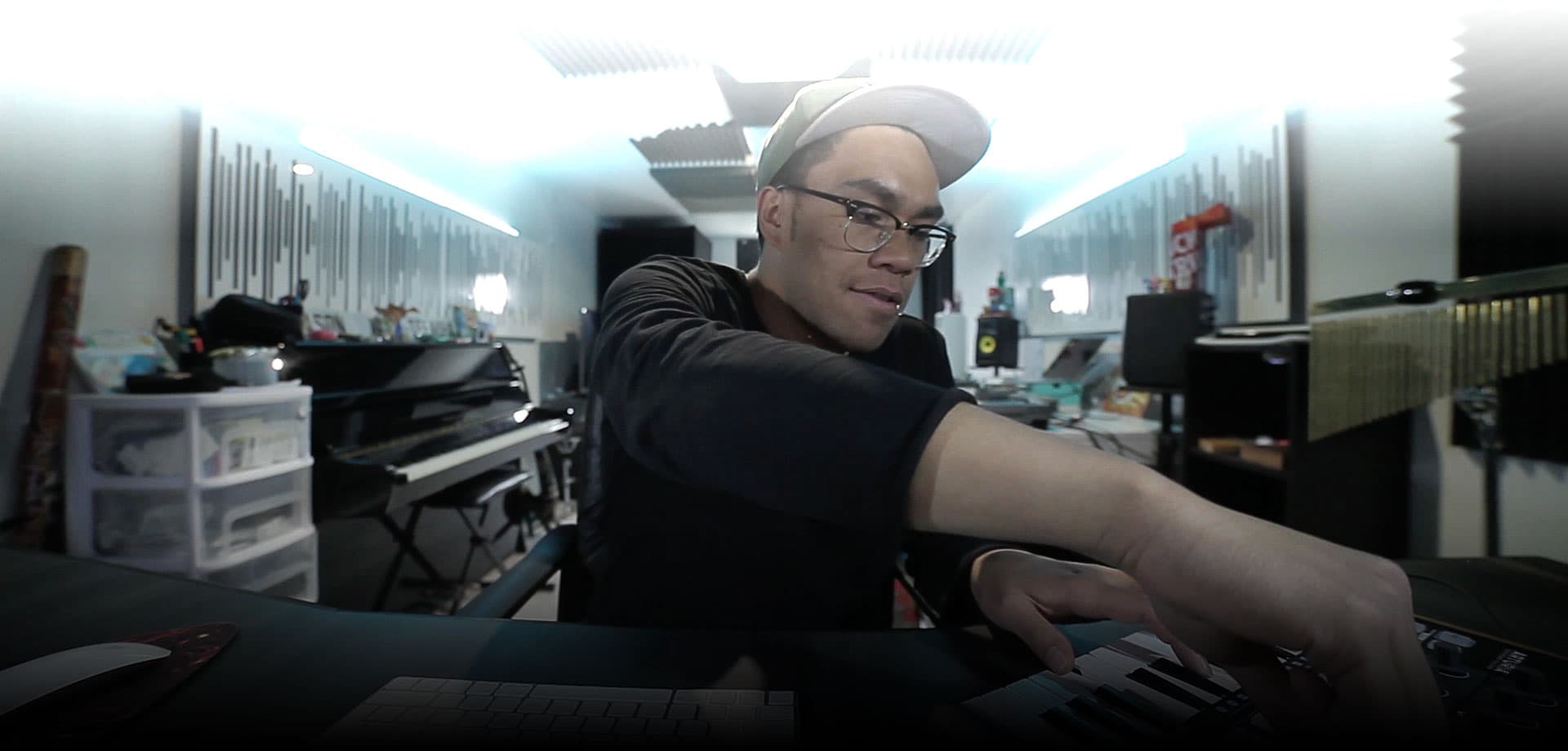 Authentic vintage sound quality that samples can only dream of
This all-star collection of award-winning modeled instruments reproduces the actual characteristics of the original hardware.
The organic warmth of analog and electro-acoustic sounds is extremely difficult to reproduce authentically with digital technology. Samples only capture snapshots, and no amount of snapshots can possibly convey all the nuances of playing the original instrument. Arturia's critically acclaimed TAE® technology faithfully emulates the actual physics and circuitry of vintage instruments—transistors, tubes, pickups, preamps, the works—to create software instruments that are virtually indistinguishable from the originals.
Give your music the sonic richness and organic texture of analog—with all the convenience of digital.
Improving on perfection
We've gone beyond reproducing legendary instruments to reimagining them with new features that make them thoroughly modern for the music you create today.
While these iconic instruments were all state-of-the-art in their day, a lot has happened in the ensuing decades. Since our modeling process for each instrument takes us deep into recreating the inner workings of each sonic component and how they're interconnected, we couldn't help but add some custom touches that still make them cutting edge today. Polyphonic modular system? Check. Matrix modulation on a hardwired synth? Totally. Drawbar modulation for a tonewheel organ? Awesome. And those are just a handful of the creative improvements you'll find inside V Collection 5.

You get the same sonic character that made the original instruments famous, plus enhancements that give your more control and inspiration than ever.
Analog Lab 2 Included
Imagine conveniently having all the keyboard and synth sounds you need for a gig or session all in one place on your computer. No racks. No stacks.
Analog Lab 2 gives you streamlined tag-based access to 5000+ of the hottest presets from our award-winning V Collection of 17 faithfully modeled legendary classic keyboards—including combinations and effects. Each preset automatically maps the most important sound parameters to your KeyLab or MiniLab for intuitive tweaking and performance control, and you can easily custom map to any controllers via the MIDI Learn feature. You can even save the presets you need for a gig into a playlist to step through during your sets. Analog Lab 2 is also the command center for all your V Collection keyboards, giving you full editing access to any full instruments you own.
Everything you need for creativity and inspiration is right here in Analog Lab 2.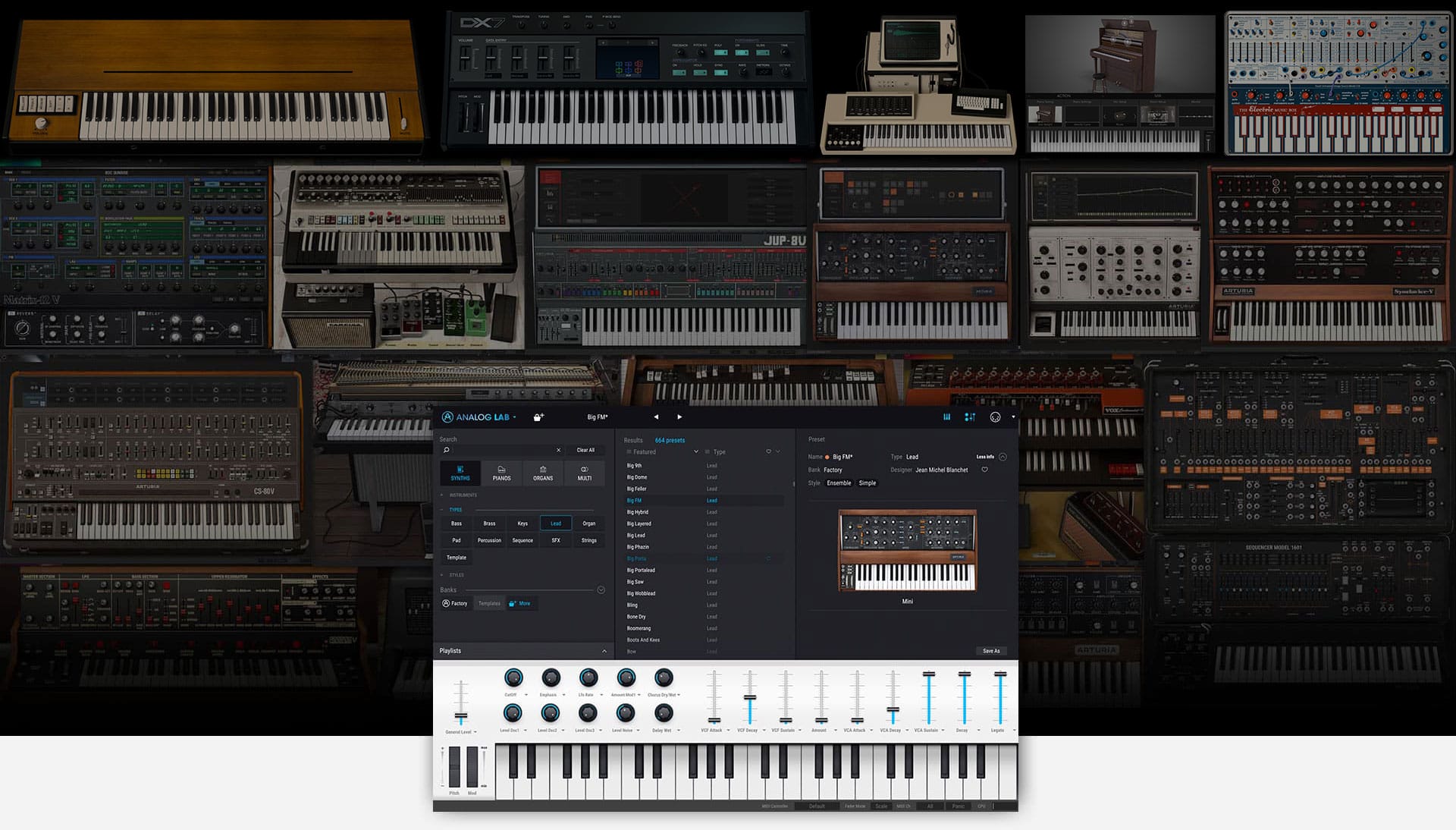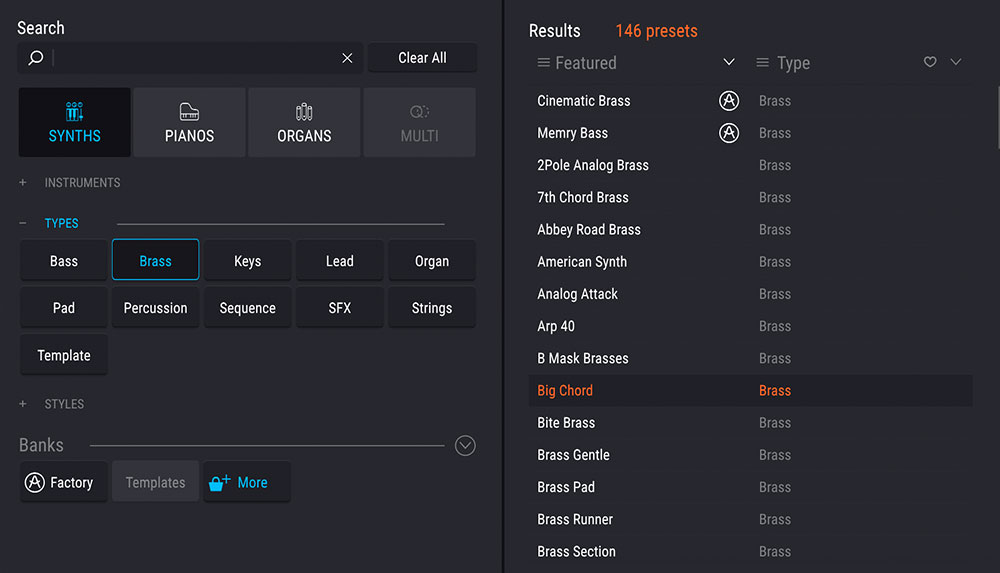 Find and recall your favorite sounds instantly
With Analog Lab 2's sleek new browser, you can always find just the right sound. Simply click tags to filter your extensive sound library by Types, Characteristics, Instruments and more. Need a fat, funky bass? Just click that combination of tags to get a short list from the across the entire library—or limited to just the virtual instruments you select. Click to designate your favorites for instant recall later. Use Playlists to line up just the sounds you need for gigs or sessions, then access or step through them with MIDI program change mapped to your preferred buttons or pedal.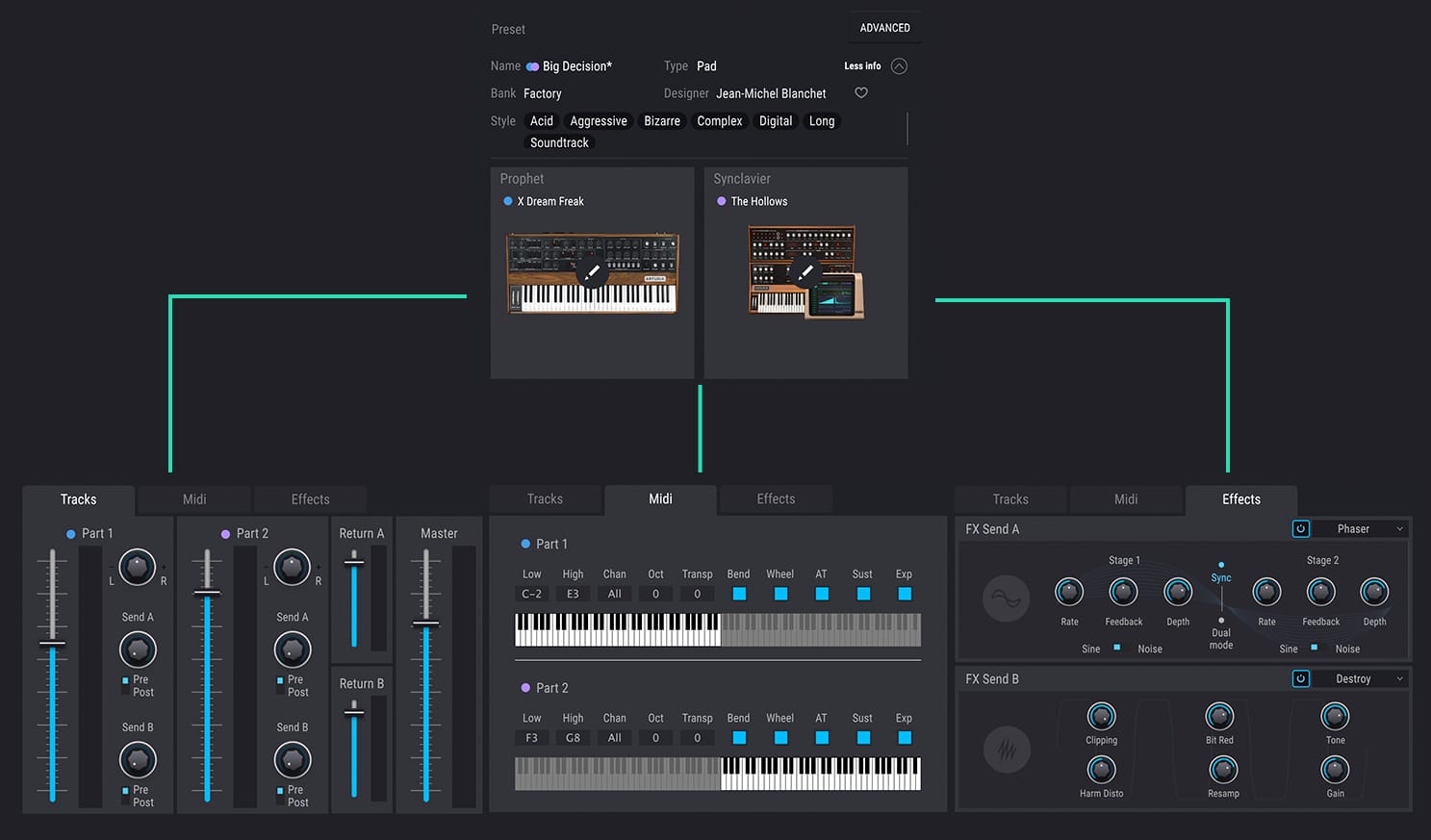 Split, layer and add effects
The Multi feature lets you simply drag and drop to combine any two of your favorite presets into splits and layers, with complete control over how each performs. You also get a complete array of 17 classic effects that take these already incredible sounds beyond the call of duty—everything from standards like chorus, delay, reverb and overdrive to exotics like bit crunching and vocal filters. You can even add different amounts of discrete effects to the two instruments in your Multi patches to add a whole new dimension to your sound. Of course, all your Multi and effects settings are saved right with your patches for instant recall.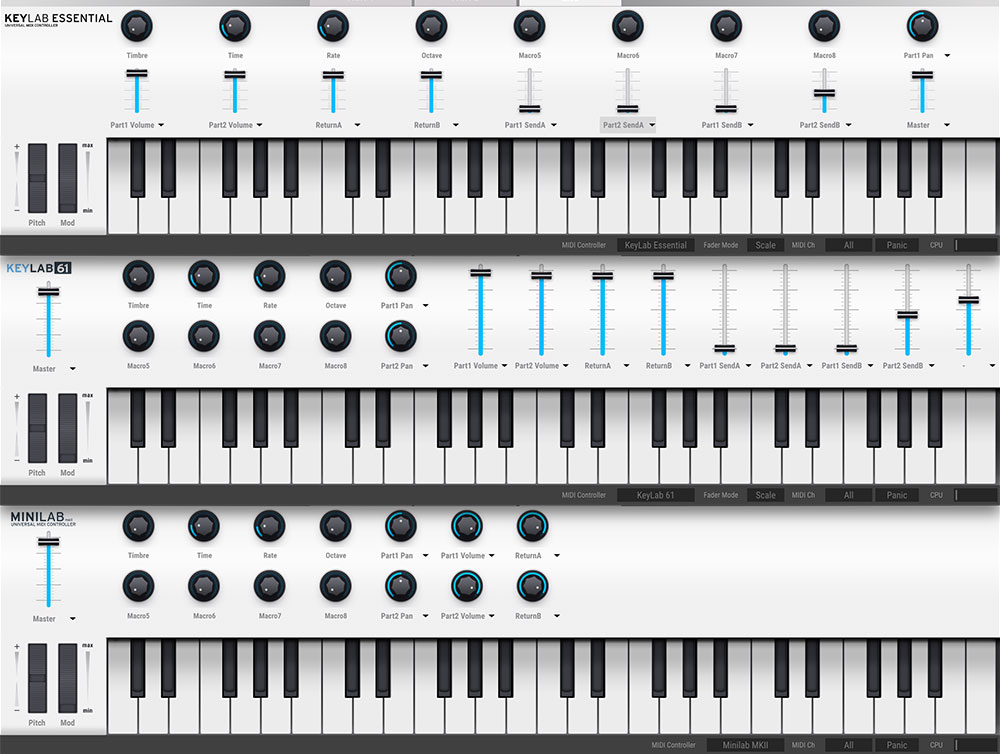 Already set up for your favorite hardware
Analog Lab 2 presets surface the most common controls you might want to get your hands on to tweak your sound or control live—like the drawbars on a B-3 V or the filter controls of a Matrix-12 V. They're even mapped automatically to the most logical controls on your KeyLab 61 keyboards. With Multi patches, you even get macro control so that a single controller can affect parameters on two different patches at once. The MIDI Learn feature makes it as simple as click-and-touch to assign any hardware controller to any surfaced parameter in an Analog Lab 2 patch for total expression.
With so many instruments and sounds on tap, Analog Lab 2 gives you one UI to rule them all.
Whether you use it as a DAW plugin or standalone, Analog Lab 2 puts you in complete control of the vast power of your V Collection so you can stay focused on what's most important—your music.
The right keyboards for every occasion
With 17 timeless instruments, V Collection 5 gives you just about any keyboard sound you can think of—and many more to surprise you.
Whether you play rock, urban, jazz, reggae, pop, oldies, electronica—or a fusion of them all—V Collection has the instruments and inspiration to deliver all the keyboard and synth sounds you may ever need. We let our world-class team of programmers and sound designers loose in the studio, resulting in 5000+ sounds that will keep you busy and inspired… well… forever. You'll also be turning heads with the new tones and expressive performances you'll be serving up when you start digging deeper to create signature sounds of your own.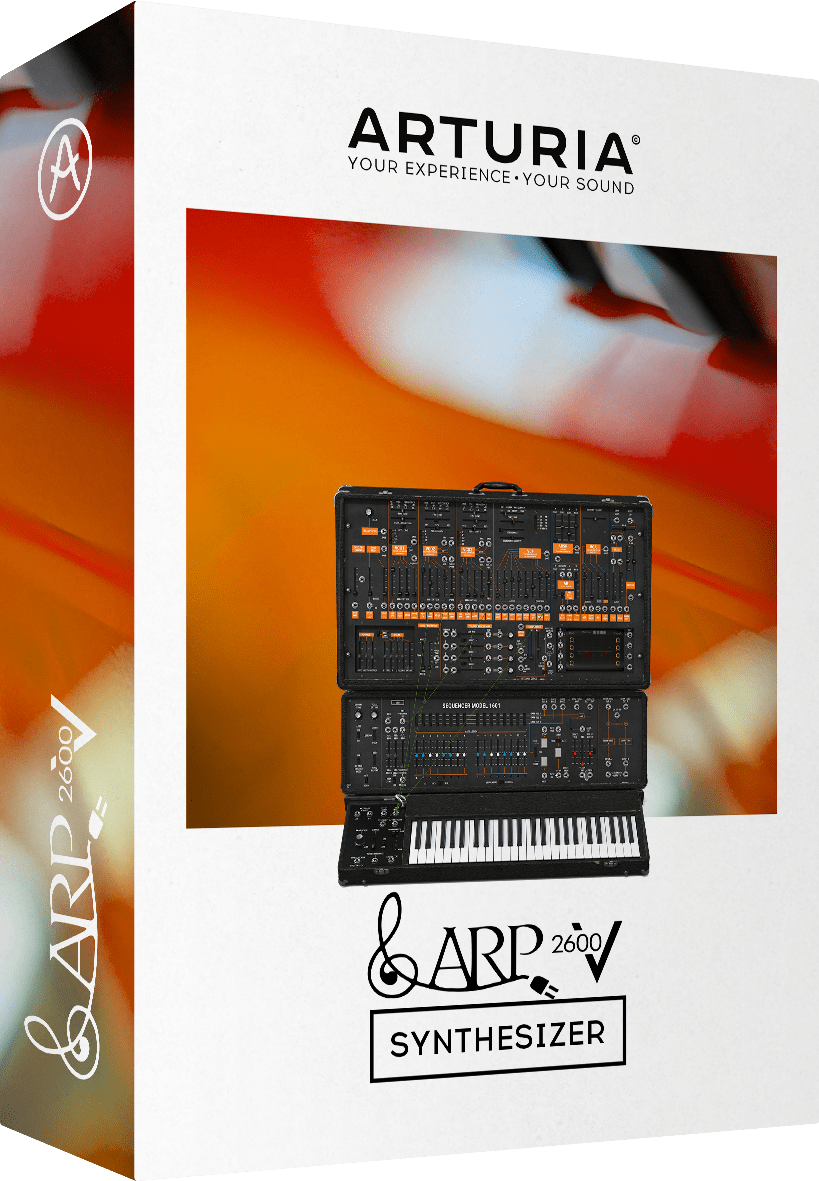 ARP2600 V
This classic earned its reputation as a staple for clear, bright leads and basses a la "Frankenstein" and "Birdland", as well as sound design such as the voice of R2D2. Its semi-modular design featured normalized connections you can override with a patch cord, making it a great tool for learning and exploring synthesis. Our version has tons of enhancements including polyphony, tracking generator modules, 1601 sequencer, and effects.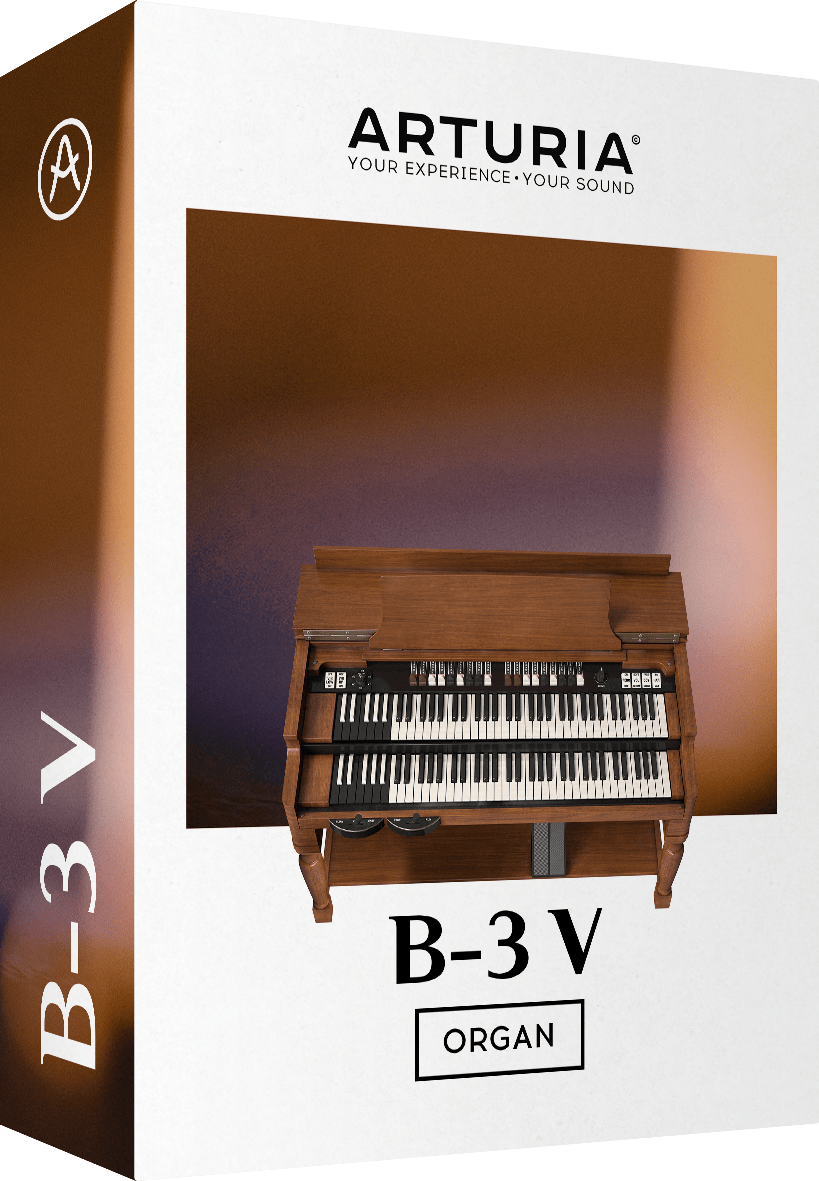 B-3 V
The king of electronic organs, the rich sounding B-3 has been a staple of jazz, gospel, hard rock and reggae—and pro studios everywhere—for over a half century. Its electromagnetic tonewheel design gave it a beefy quality not found on later transistor organs. Our faithful homage includes a rotary speaker, plus updates like drawbar modulation for new animated and syncopated effects. Roadies not required.

CS-80 V
The CS-80 distinguished itself by having two complete synth sound paths in parallel, making for rich complex sonic textures. Popularized by Toto, Vangelis, ELO, Stevie Wonder and many more, it brimmed with expressive controls rarely found elsewhere, including a ribbon controller and polyphonic aftertouch. We've included a new generation of creative features like additional modulation routings, multi-timbral voicing, arpeggiator, stereo delay and preset morphing.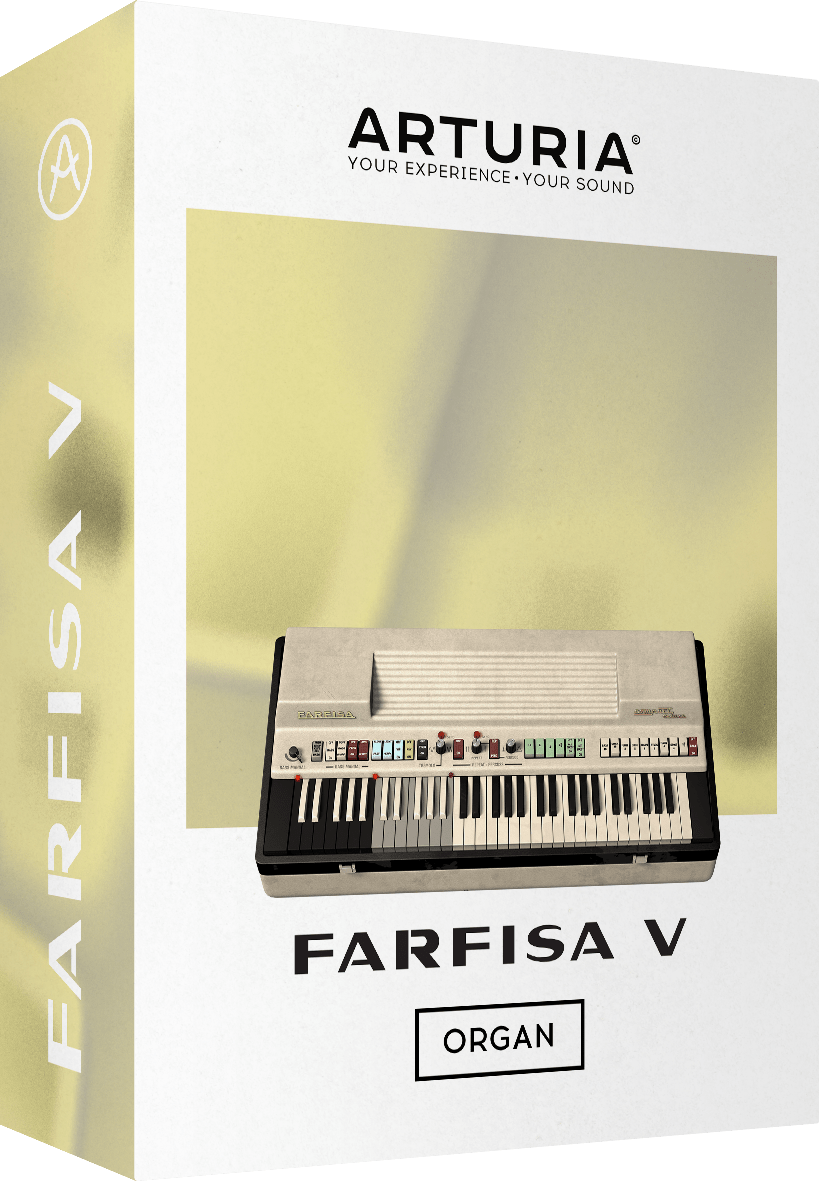 Farfisa V
Much lighter than a Hammond and more cutting than a Vox, the Farfisa transistor organ helped drive the effervescent sounds of '60s Top 40 hits, and has kept bubbling up across upbeat genres ever since. It also wanted to be a synth when it grew up, which we've aided by adding user-definable waveforms, DAW sync for tremolo/repeat, more envelope control and integral effects.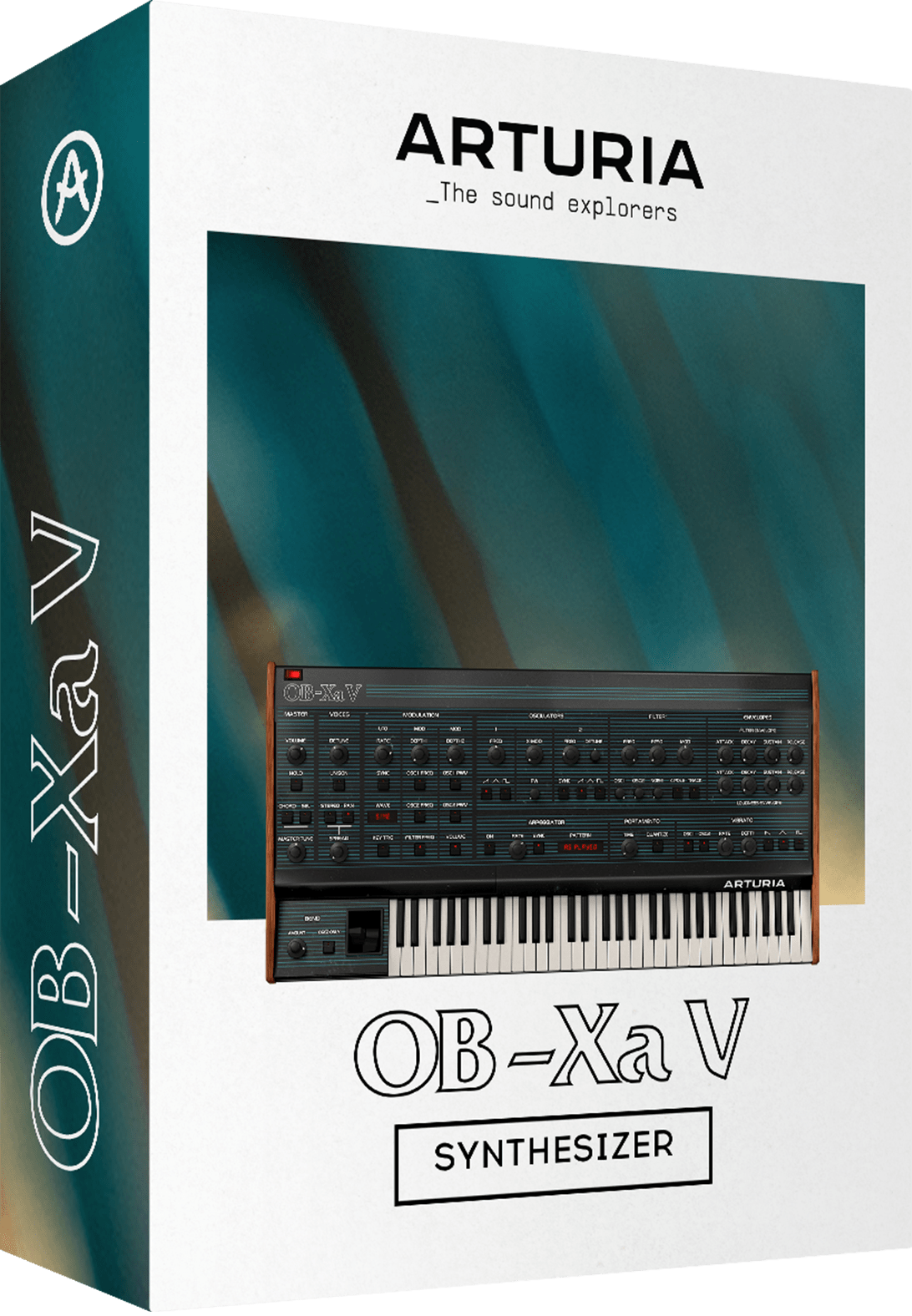 Jup-8 V
Managing to be simultaneously fat, airy and crystal clear, this classic polysynth was embraced by pop luminaries including Prince, Duran Duran, Moby, Depeche Mode and No Doubt. Distinguishing features included switchable 2- and 4-pole filters, hi-pass filters, VCO sync, and an arpeggiator. We've brought extra love by adding complex LFO combinations, modulation-targetable dynamic effects, and an advanced step sequencer that can be used as a mod source.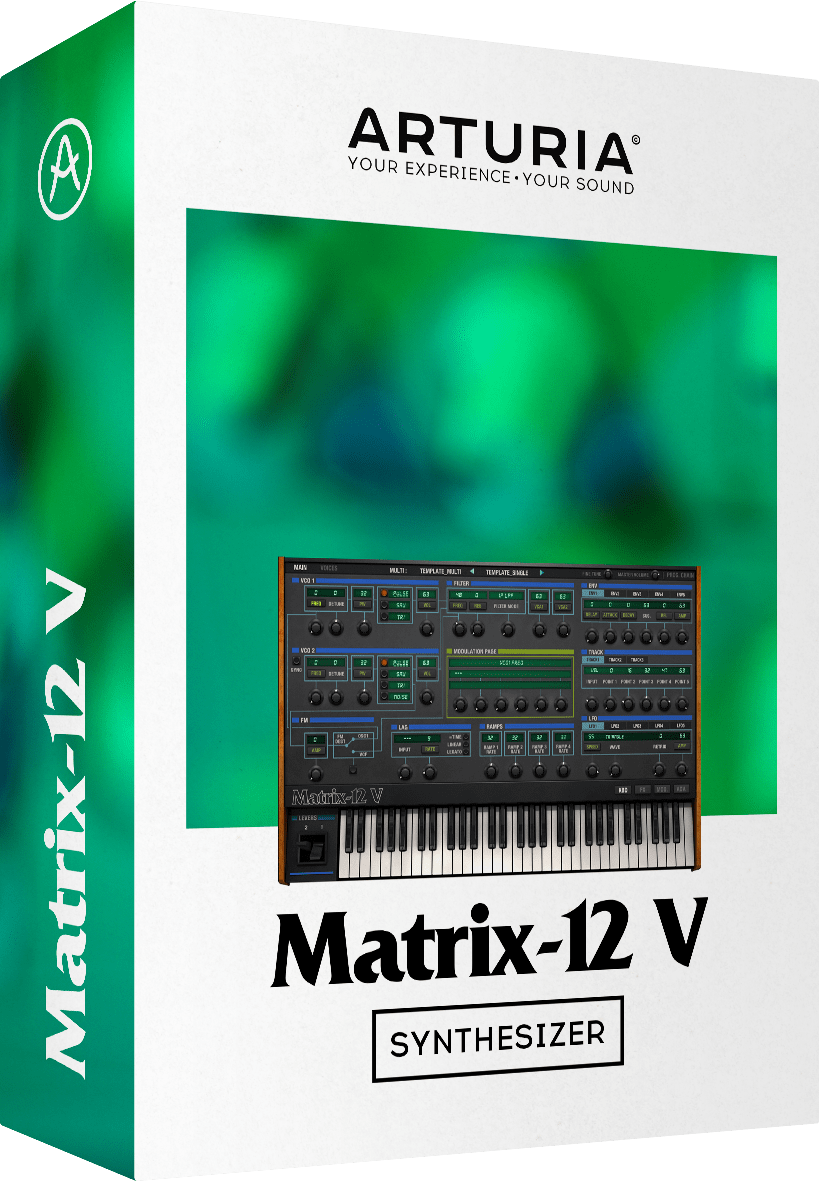 Matrix-12 V
One of the finest analog poly synths ever made, the Matrix-12 featured the big brassy Oberheim sound, unparalleled matrix modulation, and unprecedented 15-mode filters. Each of the 12 voices could have its own sound assigned to any MIDI channel and key range, making for massive layered textures and complex splits. We've expanded it with even more mod sources and a 27 x 47 matrix.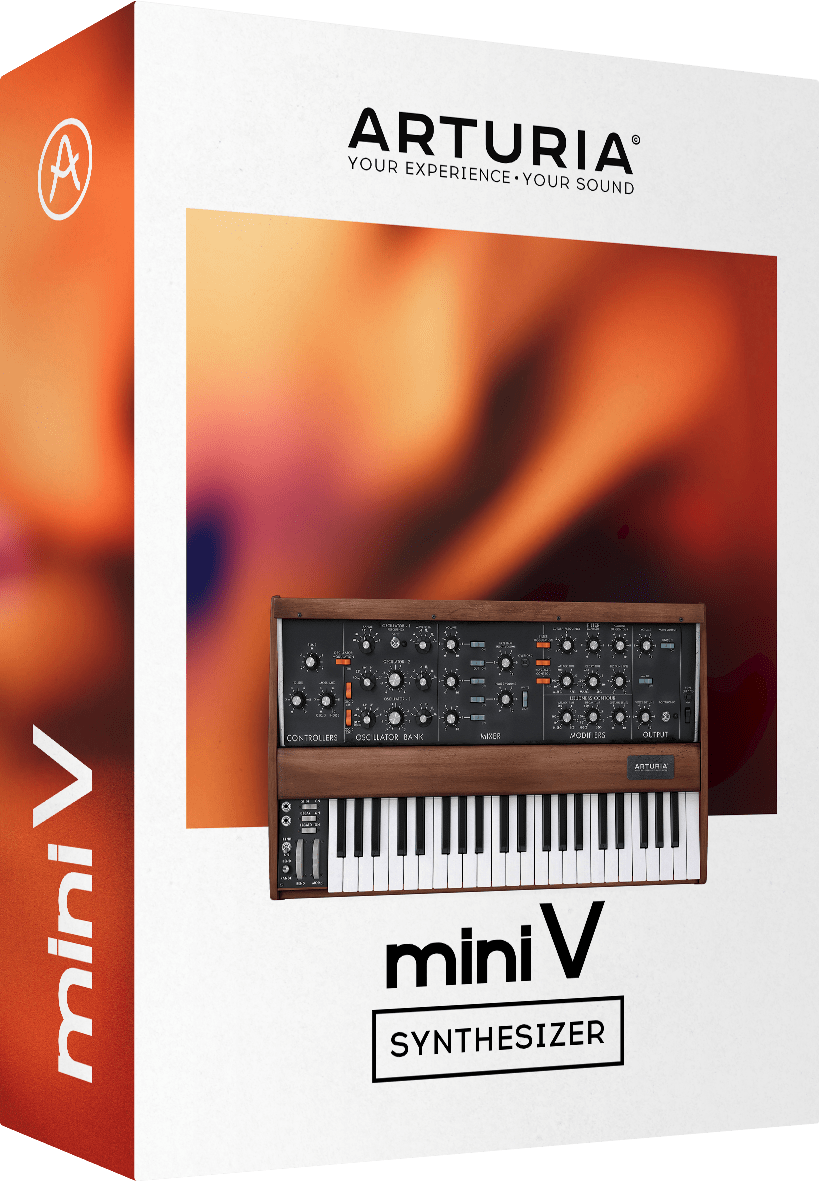 Mini V
Probably the most famous synth in history and sporting a discography to match, this monosynth is legendary for its fat, warm basses and leads owing to its three VCOs and 12db/octave filter. We partnered with Bob Moog himself with massive updates including polyphony (a la Memorymoog), a dedicated modulation LFO, formant-based vocal filter, sample/hold, mod matrix, parameter automation, and preset morphing.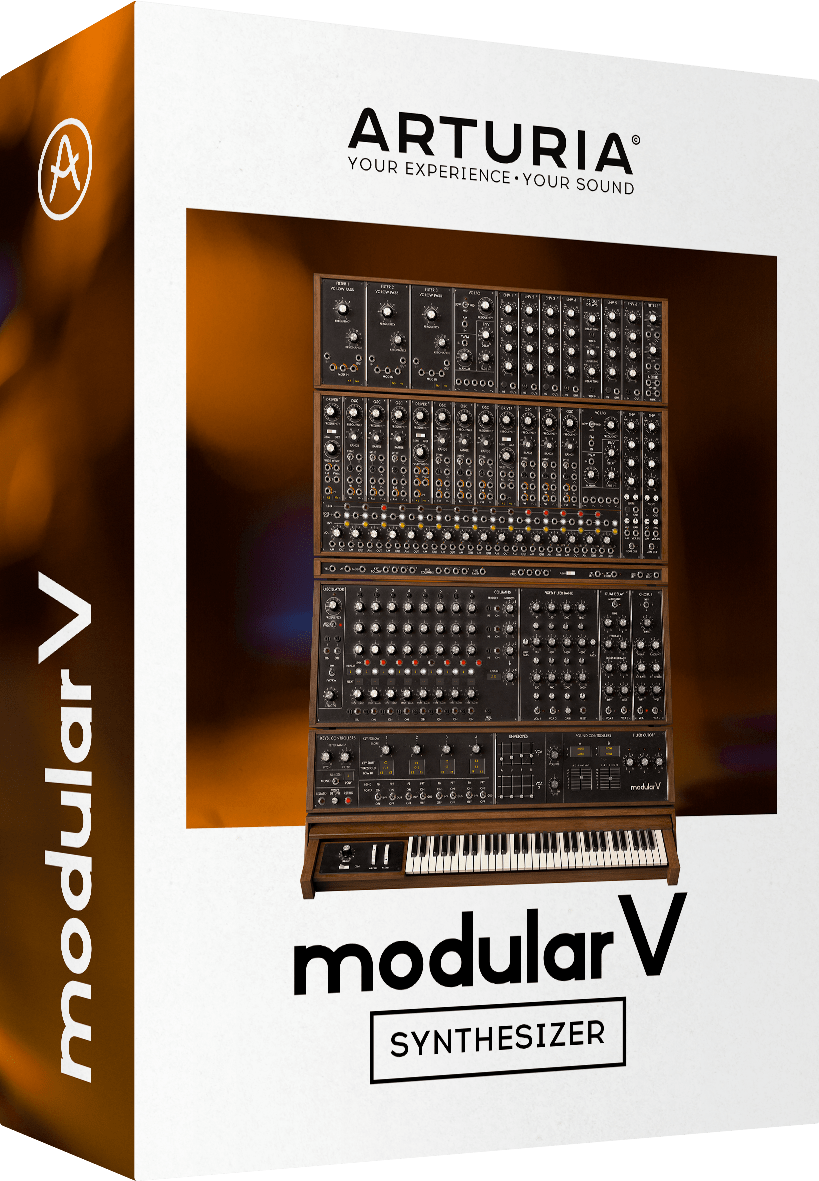 Modular V
The Modular system started the entire electronic music revolution, and is still one of the most powerful and huge-sounding synths ever. While largely used for diatonic music, its patch-cord based interface yielded complete sonic and creative flexibility. We collaborated with Bob Moog to update this behemoth with programmable presets, polyphony, nine VCOs, three VCFs and rare original modules like the Bode 1620 frequency shifter.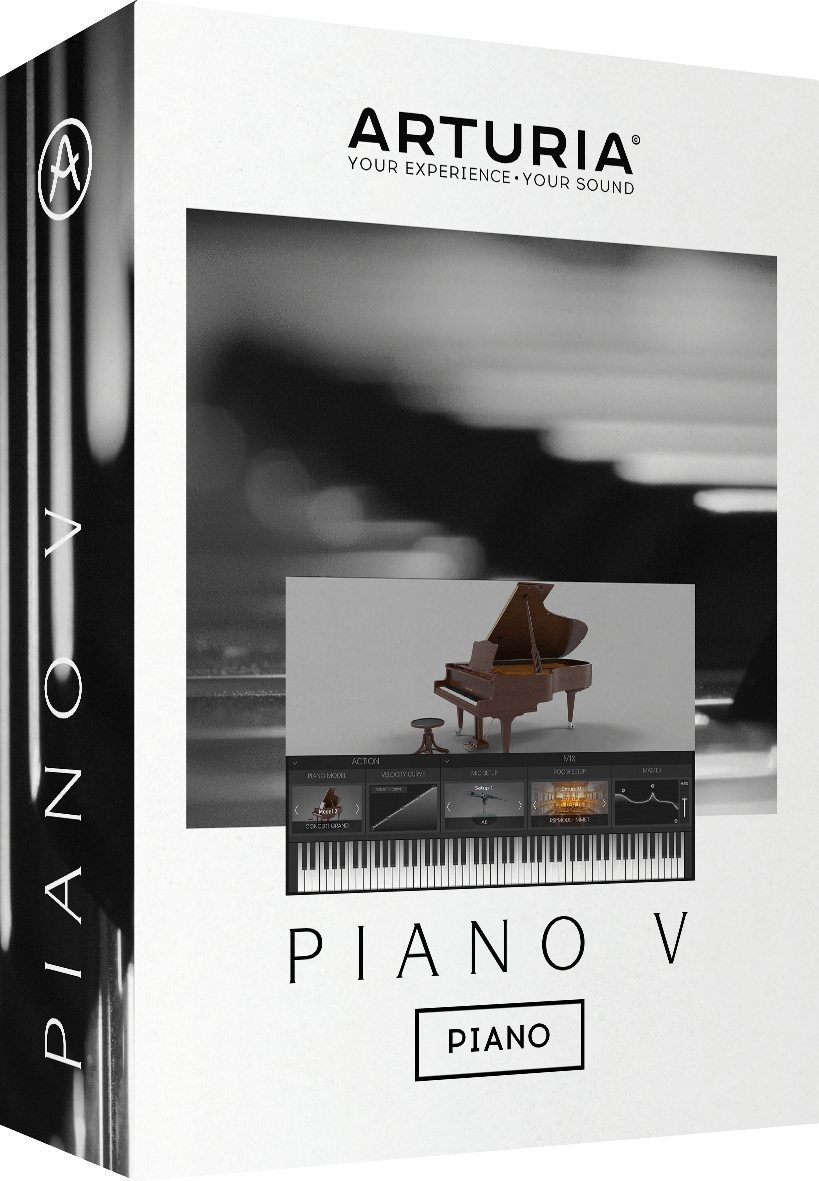 Piano V
Piano V delivers nine world-class pianos, ranging from 9' concert grands to studio uprights to unconventional designs. Rather than stacks of samples, they're all based on our award-winning modeling technology applied to the sound and mechanics—strings, hammers, sound boards, mic positions and more. Finally there's a piano emulation you'll truly love playing. Just choose a preset and play, or customize your own.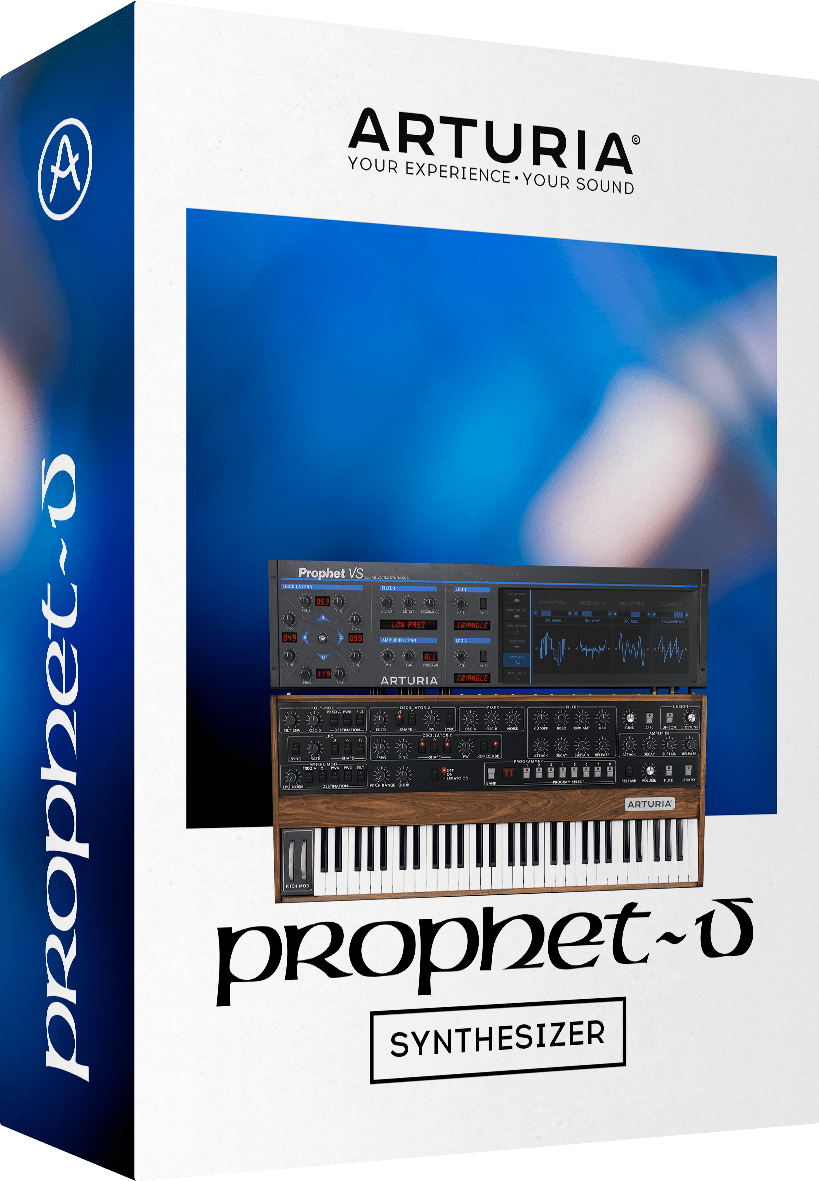 Prophet V
Our Prophet V combines the famous Prophet 5 with the later Prophet VS. As the first fully programmable polyphonic synth, the subtractive-synthesis Prophet 5 was everywhere in the late '70s. The VS used vector synthesis, with X-Y joystick morphing of its four oscillators—each containing one of 128 different digital waveforms. Our Hybrid mode adds matrix modulation to combine elements of both instruments for bold new sounds.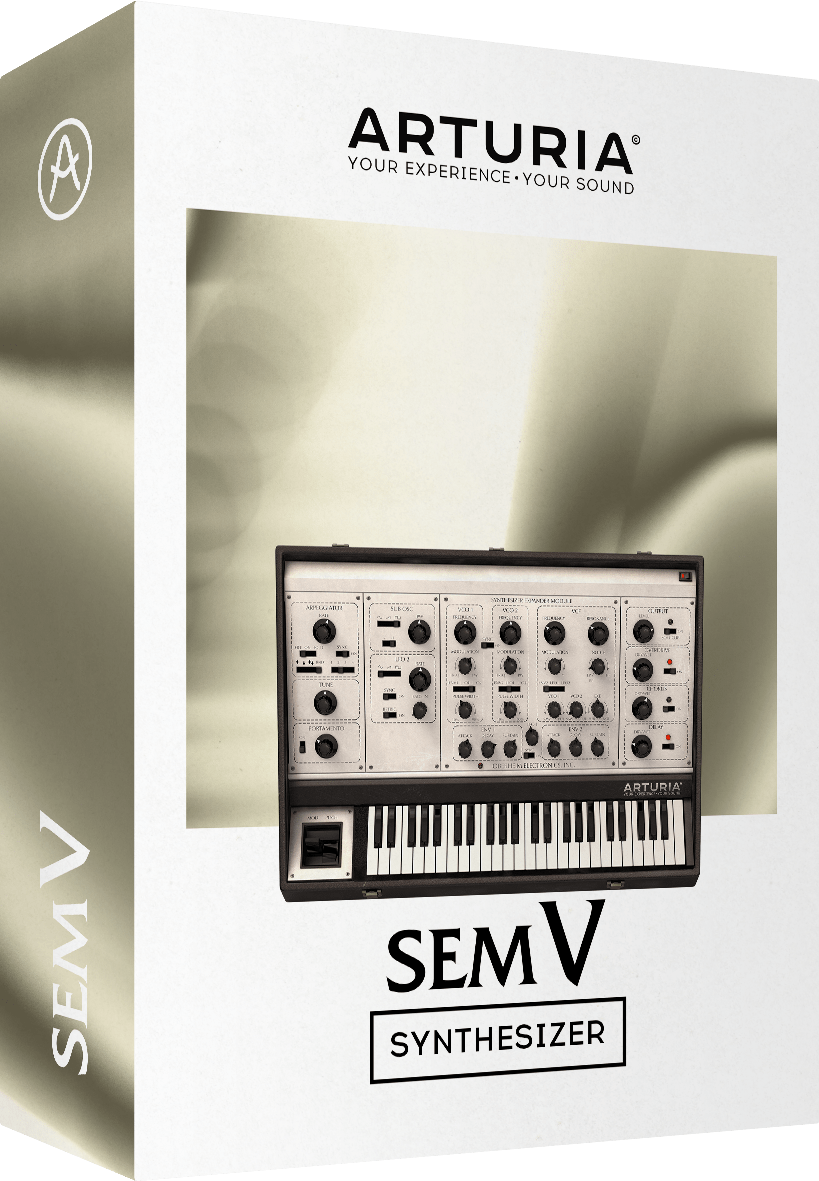 SEM V
Tom Oberheim's SEM was one of the first self-contained synth modules and was further distinguished by its unique 12db-octave multimode filter. His first polyphonic synth was actually a combination of individual SEMs connected to a digital scanning keyboard which, since each voice was slightly different, gave it a very alive sound. We've recreated an 8-voice version with added modulation matrix, noise, sub-oscillator, arpeggiator and portamento.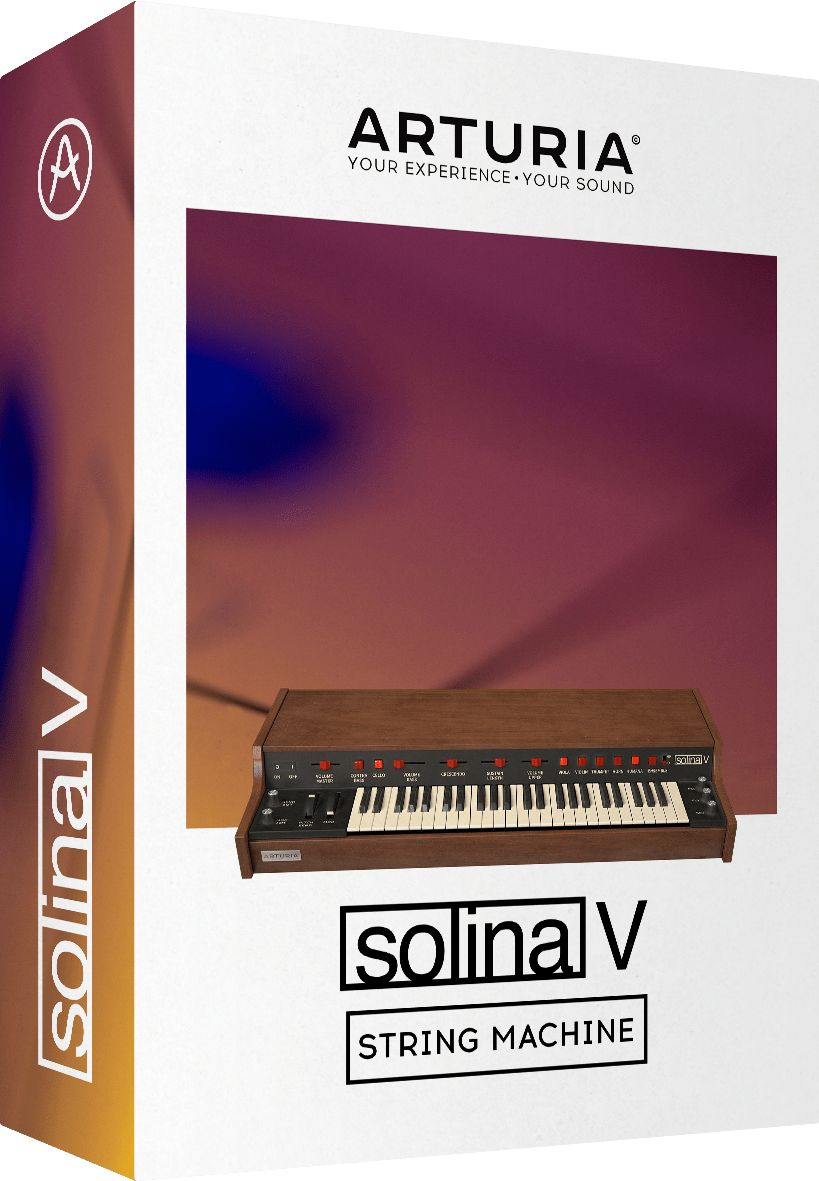 Solina V
Before poly synths and samplers, the Solina string machine borrowed top-octave divider technology from organs and married it with animated choruses to deliver lush string textures that samples still can't fully duplicate. We set up both the original mono and later stereo versions, included the phaser effect popularized by Jean-Michel Jarre, added voices inspired by the Polymoog and more, making it the perfect pad machine.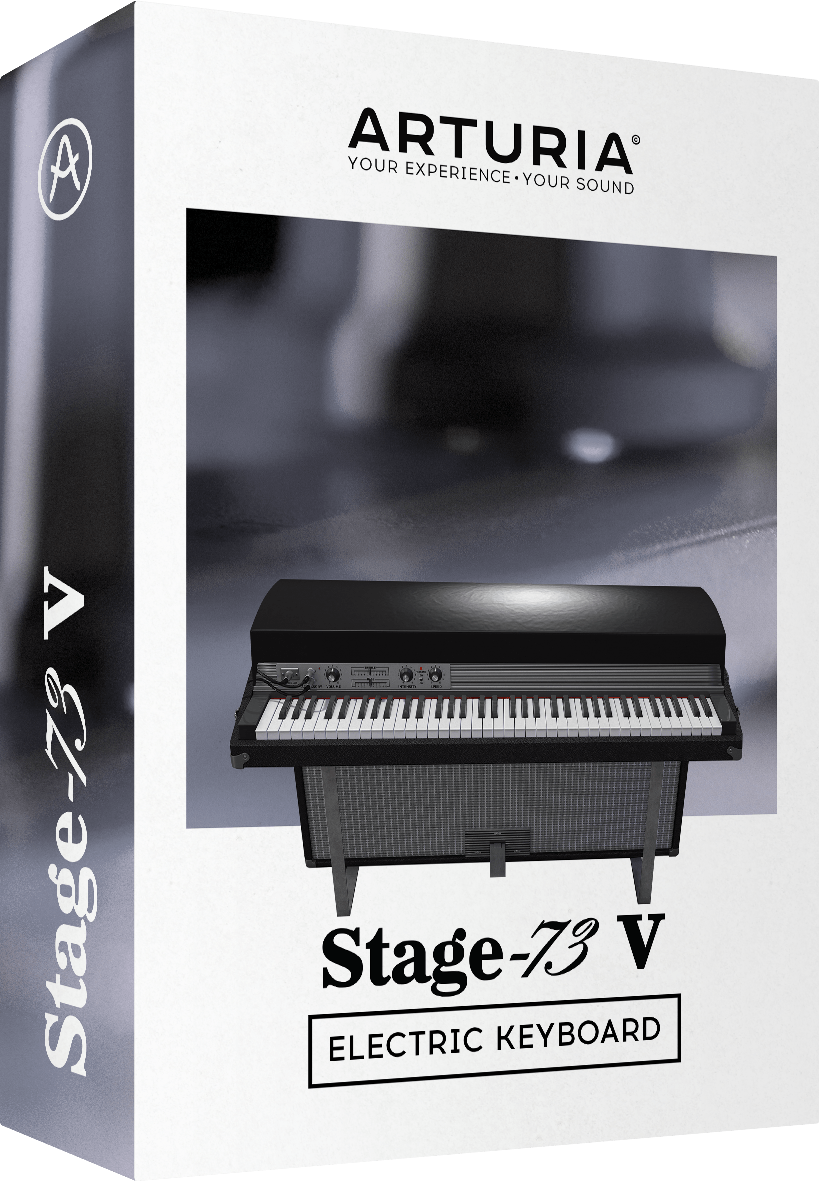 Stage-73 V
The tine-based electric pianos of the '60s and '70s featured a rounder sound and longer sustain than the competing Wurlitzers. They've been used by a who's who of keyboardists, especially for jazz, funk and ballads. We modeled the Stage 73 and Suitcase 73 right down to the tines, pickups and circuitry. We also included a tube amp model and classic effects for the full experience.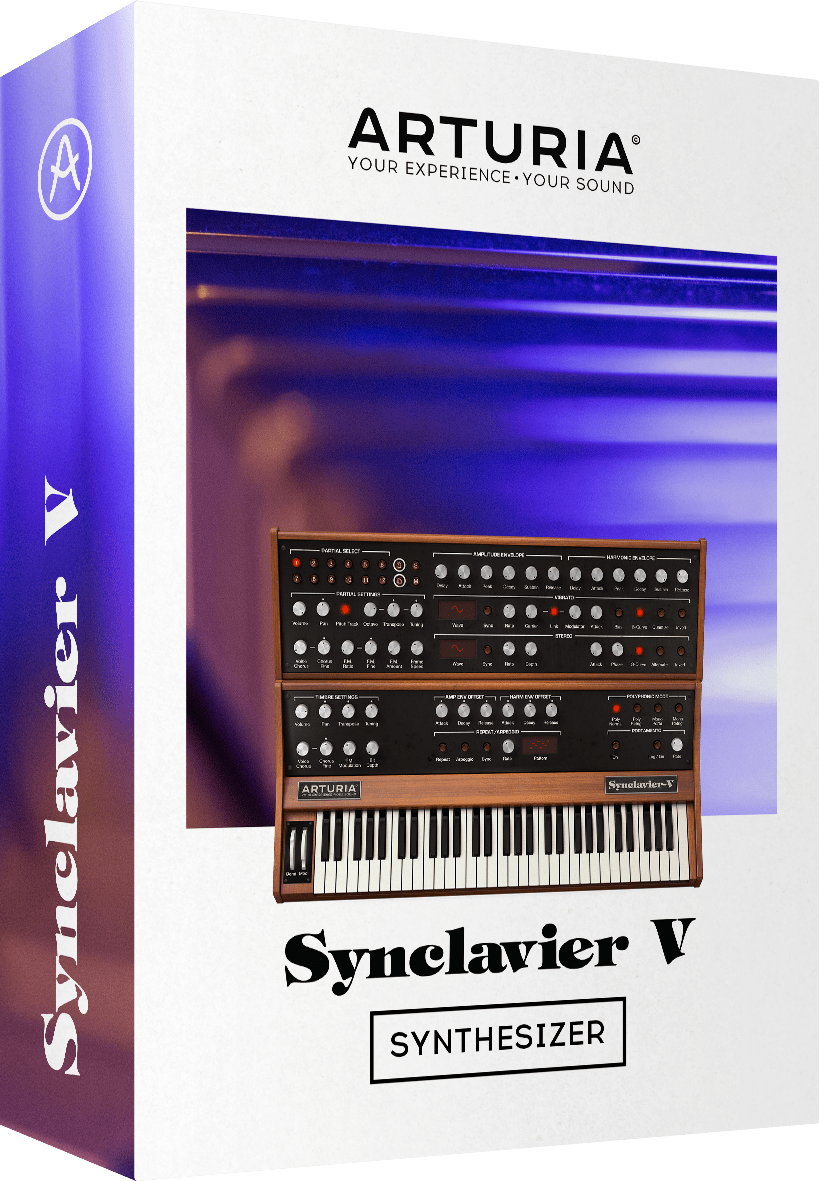 Synclavier V
The Synclavier V faithfully recreates and improves on the elite digital synthesizer that powered some of the biggest hits and film soundtracks of the early '80s. Its unique fusion of additive and FM synthesis technologies made for a stunningly diverse and unique universe of cinematic pads and evolving timbres. We partnered with original designer Cameron Jones to faithfully build the only emulation ever attempted.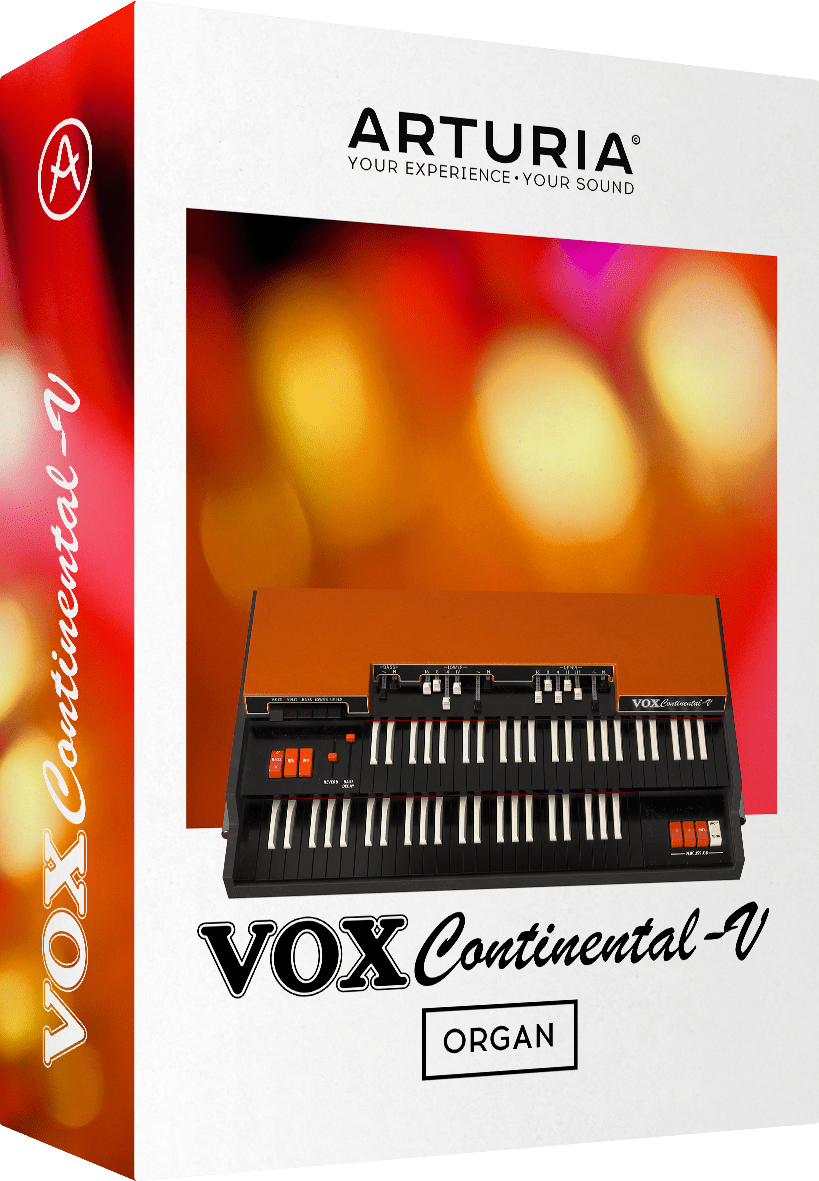 VOX Continental V
The transistor-based Vox Continental became popular in the '60s as a much lighter and affordable alternative to Hammonds. While it borrowed Hammond's drawbar construct, the Vox had an eager pop-ready sound all its own that was quickly adopted in the British Invasion and West Coast hit factories. We've included the later Jennings J70 engine alternative, and added full drawbars, extra waveforms, rotary cabinet, and effects.

Wurli V
The reed-based electric piano was brighter and tighter that the Rhodes. Mellow at lower velocities, its voice took on a rougher bark as it was played harder. This made it a favored electric piano for rock and funk players—and another perfect example of something that our physical modeling nails that sampling can't. We've added lots of tone-shaping options, guitar amp, rotary speaker and effects boxes.
With the complete V Collection, you're fully prepared for wherever your musical journey takes you.
Preset browser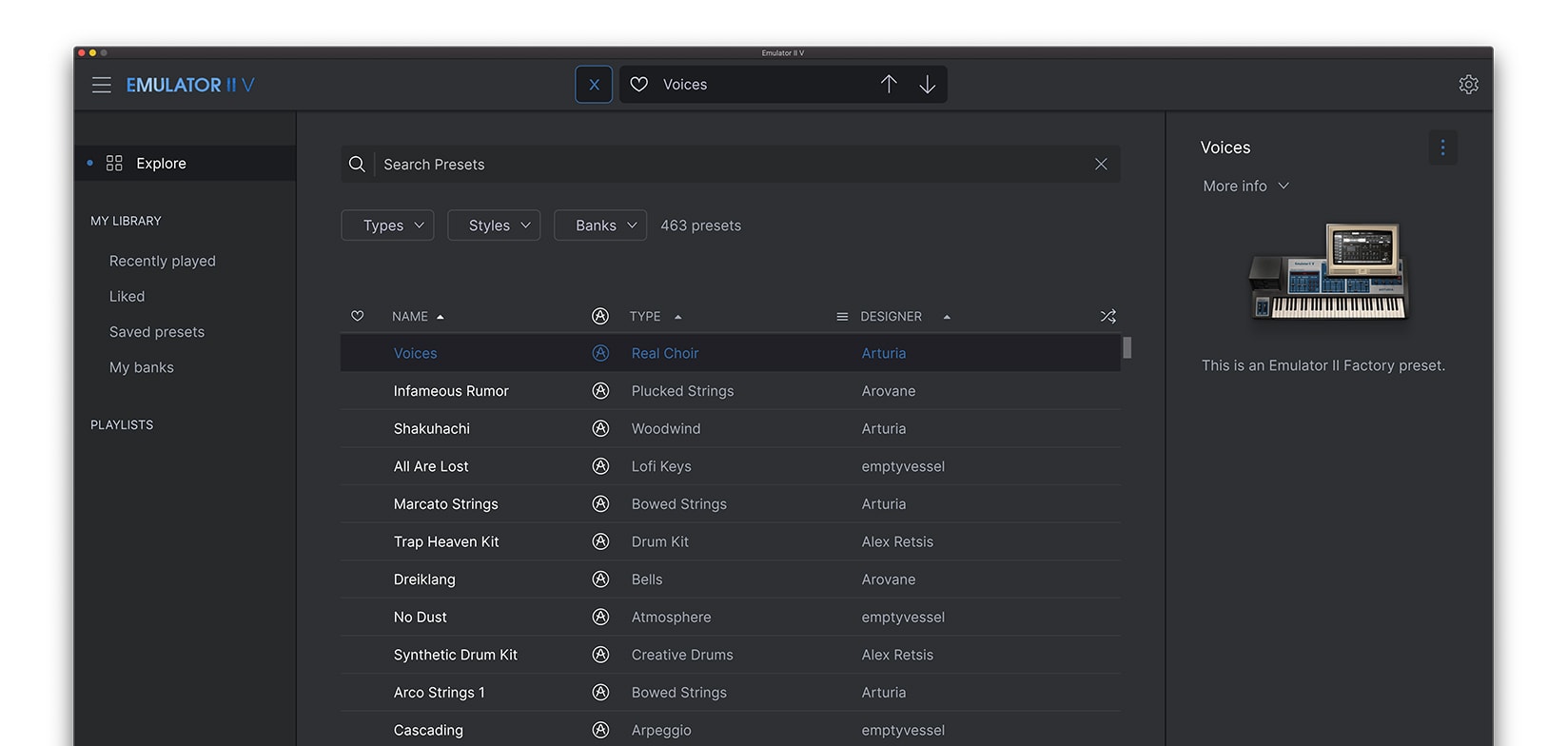 Our redesigned preset browser lets you quickly find just the sound you're looking for.
Search by name or simply select the appropriate tags to dial in on the exact sonic character you're looking for. You can mark and recall your own favorites, enter comments, and set up playlists. There's never been a more intuitive way to manage your library of designer and personal presets.
Resizable GUI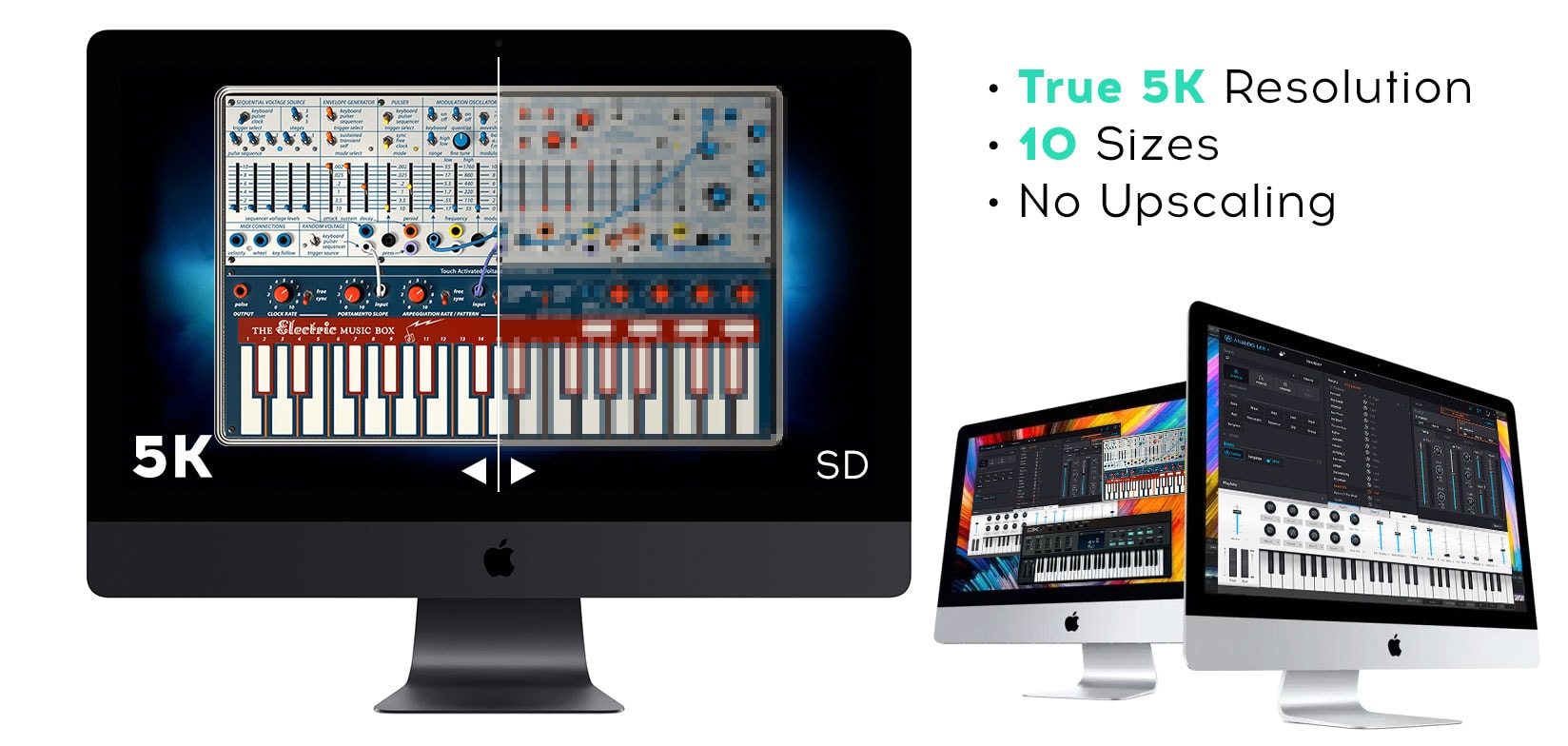 The user interfaces for all your Arturia instruments are now resizable, making it easy to work with any High Resolution screen, UHD or Retina.
You can decide whether you want to fill the screen with awesome graphic reproductions of classic instrument goodness, scale the window down when you're working in a DAW and screen real estate is at a premium, or even zoom for detailed work.
Platform specifications
: Win 7+ PC: 4 GB RAM; 2 GHz CPU.
8.5GB free hard disk space
OpenGL 2.0 compatible GPU
: 10.8+: 4 GB RAM; 2 GHz CPU.
8.5GB free hard disk space
OpenGL 2.0 compatible GPU
Required configuration
Works in Standalone, VST 2.4 (32-bit and 64-bit), VST 3 (32-bit and 64-bit), AAX (32 bits with PT 10.3.8, 64 bits with PT 11), Audio Unit (32-bit and 64-bit), NKS.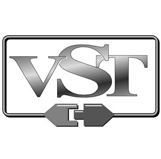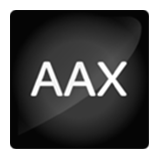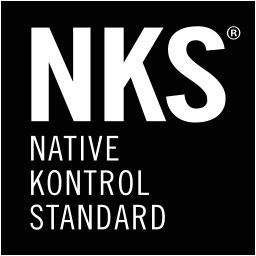 Protection
The software is protected by the Arturia Software Center. You can learn more about it here.
Main Features
Includes 17 software titles: Analog Lab, Synclavier V, B-3 V, Mini V, Piano V, Stage-73 V, Matrix-12 V, Farfisa V, Solina V, SEM V, Wurli V, Jup-8 V, ARP 2600 V, CS-80 V, Prophet V, VOX Continental V, Modular V
Each virtual instrument in the V Collection can be used as a stand-alone application or as a VST, AU or AAX plug-in
Redesigned browser for fast access to sounds
High resolution graphic interfaces, compatible with very large displays
All instruments share a common interface for browsing, editing (save, import, export, ...)
Easy MIDI mapping to any keyboard controller.
Easy install and licence manager : Arturia Software Center.
More than 5000 high-quality and innovative sound presets.
Analog Lab 2 - All presets of the V Collection 5 can be browsed and edited from a single interface
Arturia's proprietary technology, TAE®, ensures that each analog modeling instrument sounds and behaves exactly like the original.
Manuals in English, Japanese and French
Awards