V Collection 5 is your one-stop dream collection of the legendary keyboards behind many of the hits ranging from 60 years ago to 6 minutes ago. Our award-winning modeling technology faithfully reproduces the way the original components behaved, delivering the very soul of these instruments in a way that samples simply can't.
We also took giant leaps in augmenting them with features the hardware inventors never dreamed of—like bringing polyphony to the mono synths you've always loved. With over 5000 designer presets, the included Analog Lab 2 makes it easy to harness all that power to find just the right sounds for your sessions and gigs.
All-star keyboard lineup
V Collection 5 gives you every classic keyboard you've ever dreamed of owning.
Do you prefer a Stage 73 or a Wurli? Did that classic song have a B3, Continental or Farfisa? Would a Mini, 2600, Modular or Matrix sit better in this track? Now you don't have to choose, because V Collection 5 puts every major keyboard you've ever lusted after right at your fingertips, all with faithful realism. Each one of them has inspired countless hits—and we can't wait to see what you do with 17 of them.
With V Collection 5, you own a complete stable of the greatest thoroughbred keyboards of all time.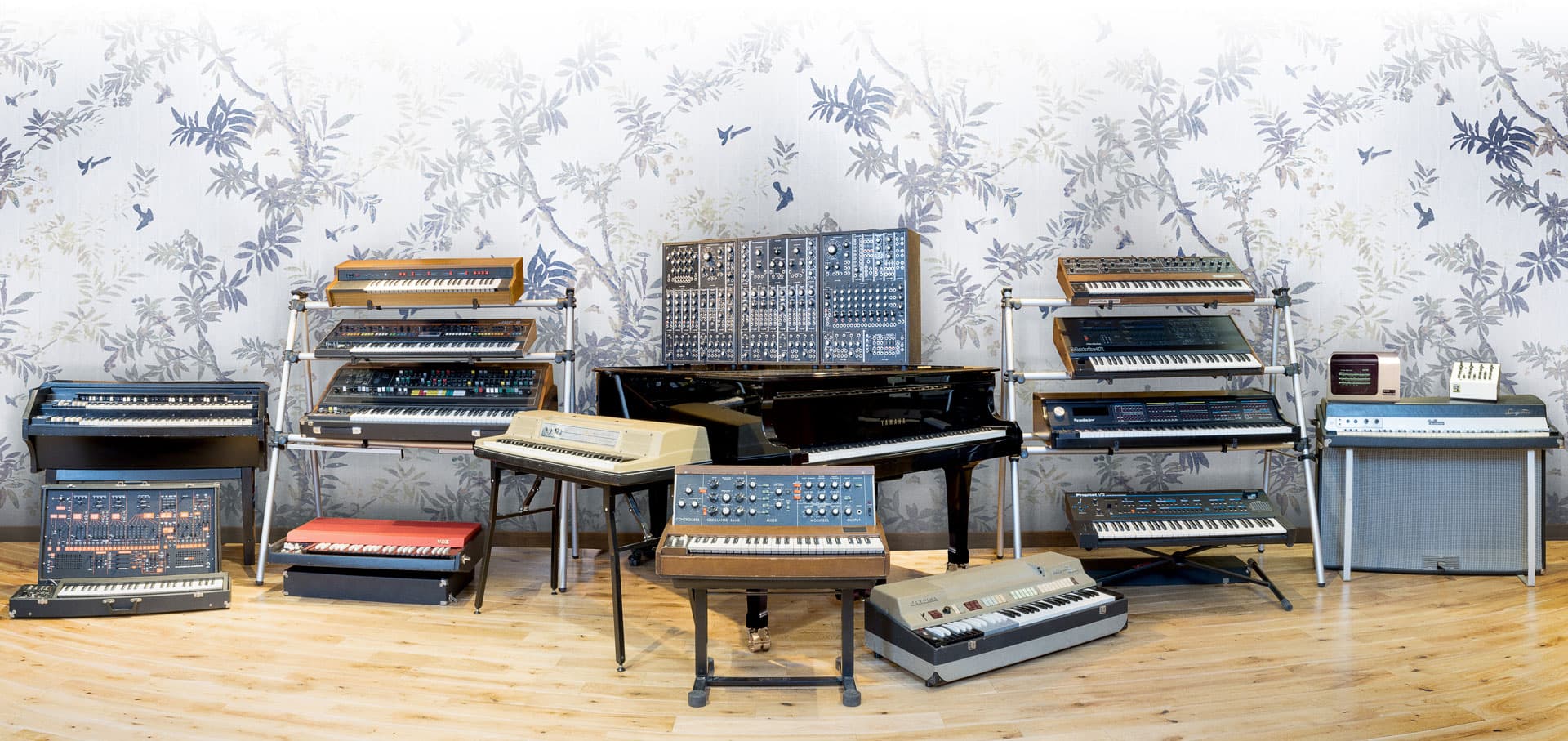 Uncompromising authenticity
Get history's most coveted keyboards and make some history of your own
The proprietary TAE® algorithmic modeling at the heart of our V Collection instruments goes beyond reproducing the sound of classic instruments to capturing their actual soul and feel. No sampling here. Grab a knob or flip a switch and you get exactly the same response as the original. The beautiful graphic reproductions of each instrument make the experience even more realistic.
We even worked with some of the original inventors like Cameron Jones of Synclavier fame and industry godfather Bob Moog to ensure that our recreations and enhancements alike were faithful to their visions. It doesn't get more authentic than that.
V Collection reproductions are so faithful to the originals that the only things missing are the maintenance, weight, instability and high prices.

Press Clipping
"[The Oberheim SEM V] will be an excellent complement to other synths and soft synths - beautifully simple to use in the first instance, while offering greater depth when you're ready to take advantage of it. Oh yes, and then there's that sound !"
Sound On Sound
"I'm impressed by how well SEM V captures the sound of Oberheim hardware, and its extended features make it more flexible than its namesake [...] SEM V is one of the most genuinely analog-sounding soft synths yet. If you love the sound of vintage synths, SEM V should be a part of your virtual rig."
Keyboard
"The SEM V is a gorgeous-sounding synth and, crucially, like the original it's fairly easy to get to grips with. You don't have to be a synth wizard to tweak and design sounds, and it's a lot of fun when you play around […] The new features – arpegiattor, sub-oscillator and three modules - extend the functionality of the instrument even further, and will surely help you get more out of what is already an excellent synth."
Music Tech
"The V Collection 3 is a pretty comprehensive collection, and for my money, the technology is impressive and the synths are convincingly rendered."
Audio Technology magazine
"A fantastic new update to a classic soft-synth that enables bags more creativity."
Future Music UK
"Arturia Jupiter-8V sounds fantastically 3D with the beautiful, rich low end and the famously buzzy quality expected of older Roland oscillators. The filters stay rich and sweet as they close down, my gold standard for how any synth sounds. I found Jupiter easy to blend with acoustic instruments in a way that never felt like I was "flattening" the mix."
Tape Op Magazine
"With the Prophet-V, Arturia's product line breaks new ground by taking classic sounds yet pushing them further than mere emulations. The sound is both familiar and new, criss-crossing the boundaries between analog warmth and digital sparkle. Exploiting the Arturia Prophet-V to the fullest is a challenge, but one well worth undertaking."
Keyboard Magazine
"All in all, Arturia's Jupiter-8V is an excellent recreation of the famed Roland '80s synth with several intelligent sound sculpting accoutrements added for taking the original sound into new wonderful directions."
Futuremusic.com
"Arturia has produced a natural maturation of the classic. The synthesis is a superb match, and the new features feel right and elegantly provide what users originally had to concoct outboard workarounds for."
Remix Magazine
"Jupiter-8V is a must have for all lovers of the Roland "J-sound" and definitely worthy of consideration for those looking for a contemporary-sounding analog companion to today's sampler hybrids."
Remix Magazine
"This softsynth is a total TEN STARS! The name Jupiter 8 is definitely within my galaxy of "Vintage Synths" but Arturia has completely knocked this synth eons into the future and brought the Jupiter 8, perhaps the greatest analog synth of all time, from 1981 to 2007 and beyond with the incredible add-ons. With their careful, meticulous attention for preserving the true nuances of this synth and then by adding visionary and complementary modules to the Jupiter-8V; I truly believe that this softsynth should be in everyone's collection for one simple reason... TO CREATE! That's what the Jupiter 8 was all about and Arturia has given us an instrument that can produce more new sounds than most of us have heard in a long time. Trust me. Go Out and Buy The Jupiter-8V! You will not be sorry!"
www.cakewalknet.com
"This synth sounds wonderful, with the majestic warmth of Roland's original Jupiter present in every sound. My hat comes off, my bow is deep, my thanks to Arturia are heartfelt."
Future Music
"After a solid month of living with the Jupiter-8V, I can honestly say that it's my favorite Arturia virtualization so far, perhaps even my favorite analog soft synth ever. -Key Buy Award-"
Keyboard US
"An instrument with a great sound, very expressive, easy to use, beautiful to see, with a lot of new features and an inspirational charm, a very low CPU load - unlike many other VSTi - and it's also not expensive... so what are you waiting for?"
Rec'N'Play
"The Jupiter-8V is a worthy addition to the Arturia family. It sounds superb, is easy to customise and a joy to play. - MusicTech Excellence Award -"
Music Tech Magazine
"The Jupiter-8V maintains the standard we have come to expect from Arturia. it's a beautifully warm and expressive synth that's equally at home in pop tunes or experimental sound design. The overhaul of the presets management system and the addition of the user-friendly sequencer and effects make the instrument immediately accessible to beginners as well as experienced users, which hasn't always been the case with these complex synths."
Music Tech Magazine
"What we have here is a big synth with a big sound and a big appetite. Rest assured, though, that the Jupiter-8V is well worth the processing power - this is arguably Arturia's best effort yet. -Computer Music Performance Award-"
Computer Music
"Arturia has done the original Jupiter-8 justice. Not only has the company captured the original instrument's essence and character, but have upped the ante by adding new and creative touches that expand the reach of its sound. As far as I'm concerned, this is not only the strongest analog emulation on the market, but is quite possibly the best soft synth I have yet encountered. Once hooked up with a good control surface, this could be the only virtual analog you'll ever need - and it will definitely be my go-to instrument of choice in the future."
EQ Magazine
"Arturia has done it right. Theyíve teamed up with Bob Moog, researched how to best emulate the sometimes quirky nature of analogue circuits via TAE, and had talented artists and sound designers create some great patches."
audioMIDI.com
"A software recreation of the famous Mg Modular systems, MMV has an authentic tone, a nice user interface and really brings out your creativity. [...] this is a very well-behaved piece of software that is also enormous fun."
Sound On Sound
"This is truly a no-compromise Mg, no ifs, ands or buts. It's also an absolutely rock solid application. All of our little complaints aside, the boys at Arturia have achieved a milestone here. This simply doesn't sound like software!"
Computer Music
"One of the most daunting monsters of analog synthesizers, the venerable Mg Modular, has been brought to glorious life in Arturia Software's stunning Modular V. This one of the best-sounding software emulations of a piece of hardware."
MacAddict
"The Arturia Modular V is the most authentic analog synth emulation we have ever heard. It looks and sounds just like the real thing. [Editor's Choice]"
MacFormat
"The Modular V is a powerhouse that models the old hardware to a tee, producing rich and beautiful tones that compare favorably to a real Mg system. If you're looking for a top-quality software synth that really does sound like the analog hardware it claims to emulate, look no further than Arturia's Modular V. This powerful tool is good enough for Bob Moog, and I'll wager it's good enough for you, too."
Remix
"Arturia bring an unobtainable synth to the masses. It's powerful, easy to use and totally addictive. (Platinum Award)"
Future Music
"The Modular V is one of the closest analogue emulations to date. It is an amazing product that I think will only get better as newer software patches become available."
audioMIDI.com
"For people that are happy living in the software world, I'll suggest that nothing currently on the market will provide the deep sound and unique interface of the Modular V. This software has the organic feel of a real modular."
CreativeSynth.com
"The Modular V offers the sounds and programmability of the original, plus the powerful extras of modern technology such as MIDI, presets and polyphony. Outstanding!"
Music Tech Magazine
"The Modular V sounds noble, warm and full of pressure like no other synthesizer available on the market."
Raveline
"A stunningly realistic recreation of the legendary MiniMg synth. Every electronic musician should have one!"
Mac Format
"In terms of sound quality, the CS-80V is absolutely divine. It's a first-rate-analog-style synthesizer with a wealth of detuning and modulation possibilities that allow you to cook up truly retro sounds-if that's what you're looking for. On the other hand, thanks to the sequencer, stereo delay and multitimbral aspects of the instrument, the CS-80V can sound as up-to-date as your programming chops will allow. The filters have plenty of bite - so much so that you have to watch for clipping. And I particularly like the implementation of the ring modulator, suboscillator and Touch Response features, which enable you to add weird little subtleties to a sound."
Remix
"The Modular V software is an absolute bargain piece of software, especially in light of the ultra-high prices of the real hardware [...]. Its great audio quality, flexible patching and interesting performance options are bringing a new level to audio."
Recording
"Endorsed by Bob Moog himself, Modular V probably comes as close as any software to re-creating complex analog synthesizer hardware, and it does it on a large scale. It runs standalone or as a plug-in for a variety of formats."
Electronic Musician
"Aesthetics and programming considerations aside, there's no doubt that the CS-80V captures the classic analogue sound of the original instrument. The additional features Arturia has added stands the virtual instrument well above the original hardware version. Arturia has taken all the good bits, enhanced them, and created a classy, high-quality synth with great appeal to those with an interest in analogue synthesizers."
Music Tech Magazine
"The MiniMg is one of the most desirable and sought-after classic synths [...] the Mini V largely impressed us. It sounds great (if not quite Mg-great), has an excellent sound library and, once you learn what the badly-labelled knobs on the portly interface do, is easy and satisfying to program."
Computer Music
"Managing to perfectly capture the charm and unique sound of the original hardware, the Mini V can be used either as a plug-in or in a standalone mode [...] The Mini V is one of the most exciting and enjoyable vintage synth emulations ever to be released."
Macuser
"The MiniMg was one of the easiest synths to program - undoubtedly contributing to its popularity - and Arturia's version is no less approachable."
Music Tech Magazine
"For anyone wanting the elusive MiniMg sound from a software synth, look no further [...] Arturia Mini V delivers the sonic weight and complexity of its namesake, without the hassles of a vintage instrument. "
Remix
"When it comes to copping "that" sound, the Mini V does not disappoint, and it then builds on that solid foundation with some new twists to the original MiniMg that most of us could only dream about years ago. [...] If you really enjoy twisting the knobs and getting your virtual hands "dirty", I very highly recommend the Mini V. You at least owe it to yourself to download the demo version and see if you get those same chills up your spine that I got when I first got my hands on it. If you crave that classic Mg sound, I don't think you'll be disappointed. Har"
Grooves Magazine
"Arturia turns a classic synthesizer into a superb piece of software [...] This is a great product that will appeal to fans of the original ARP 2600. Beginners, however, may well find it a little bit confusing, but persevere! ARP2600 V sounds authentic and can accurately recall complex sound patches. A major achievement. "
Mac Format
"A few obvious advantages of the 2600 V over the original hardware unit cannot be overstated.[...] For us it has become an immediate favourite -- a very worthy addition to anyone's virtual synth collection. "
Music Connection
"So how closely does the 2600 V reproduce the flavour of the original? [...] So while I can't attest to how truly authentic at waveform level Arturia's True Analog Emulation methodology is, I can definitely say that the 2600 V does seem to very successfully capture much of that specific Arp "flavour" in terms of oscillator and filter "punchiness [...] If you're fairly synth-savvy, or if you already know your way around the original Arp 2600, then with its flexible semi-modular approach as well a new extended modulation routings, the 2600 is recommended for a wide array of classic analog sounds both as an instrument and as source of wild sound effects."
Grooves Magazine
"At a glance at the back of any Arturia box reveals that these developers are serious. The stellar line-up of electronic musicians whose photos appear on the cartons is like a synthesist hall of fame, and they're not just there to endorse the instruments - they're also responsible for the presets. [...] Some of the best patches come from Arturia themselves. Not for the first time, Jean-Michel Blanchet proves himself to be one of the best programmers in the business with his tumbling sequences, blistering leads and smooth pads. [...] if you've ever coveted the original ARP 2600, picking this up is a no-brain. If you've never heard of the original, you still might find the 2600 V to be an excellent way to ease into modular synthesis. It's another winner from Arturia."
Computer Music
"It sounds and responds like the hardware original. In fact, it's now a remarkable imitation that I would happily use and be confident that you would never realise that it was not the 'real thing'. - Gordon Reid"
Sound On Sound
"Arturia's 2600 V is the company's best software synth to date. It's powerful, it's flexible, and the bugs are few and far between. While it does not sound precisely like an ARP 2600, it offers much more than the original. Given the cost of buying a vintage ARP 2600 and 1601 Sequencer, 2600 V has to be worth serious consideration."
Sound On Sound
"France's Arturia earned acclaim for its emulations of the MiniMg, Mg Modular and yamha CS-80, si it's not surprise their 2600 V is stunning as well. [...] The 2600 V is a great place to begin your adventure in synthesis, or, for the initiated, it's a refreshing return to classic tones and modular programming."
Future Music
"Thanks to the Arturia 2600 V and Way our Ware TimewARP2600 virtual synths, not only is the 2600 sound available again in an inexpensive and easy-to-find package, but the Arturia version features a recreation of the 1601 sequencer. [...] As an ARP 2600 reproduction, Arturia's 2600 V comes tantalizingly close. [...] as a modular synth with a built-in analog sequencer, the 2600 V positively rocks! It's got that definitive Arturian warmth with oodles of modulation options and is perfect complement to a rig that already has a few more traditional virtual synths. "
Keyboard
"The system requirements are moderate by current standards and the results you get from the 2600 V are fantastic. Somehow it just sounds more authentic, more instantly gratifying than many other virtual synths. Given the scarcity of the real thing, this is as close as most of us will ever need to get to owning a real ARP2600."
Music Tech Magazine
"I'll just summarize by saying that for both novices and experienced users alike, Arturia's revamping of ARP's classic synth looks and sounds incredible; it is stable and efficient; and it shouldn't get boring for a very long time - if ever."
Remix
"The ARP 2600 sounds awesome -even if you don't explore outside of the presets. It does tax your processor though, and quite heavily if you've got an ancient computer (two years or older). While the ARP 2600 may be a retro concept, Arturia's emulation sounds as futuristic as the original did when it came out. "
XLR8R
"There have already been numerous soft synths purporting to emulate the Prophet 5, and I have not been impressed by any of them. Arturia have created something closer to the original than any of these, and I am confident that Prophet V will continue to improve. Furthermore, by creating this strange marriage of the Prophet 5 with one of my all-time favourite synthesizers, the Prophet VS, the company have shown the imagination needed to take their offering way beyond those of their competition."
Sound On Sound
"Arturia has done a frighteningly good job of capturing the beloved gritty characteristics of this American-made classic. Being the first polyphonic analog synth, the Prophet 5's sound was all over records from '80s artists like Talking Heads, INXS, and Gary Numan, and as such, the presets do well to cover the sounds used in those days. However, Arturia includes emulation of the Prophet VS and a hybrid mode, meaning this synth goes far beyond churning out throwback fare. Certainly a great all-around plug-in that especially excels with leads and percussive sounds."
XLR8R
"With the audio quality from soft synths such as Arturia's Modular V being so good, is there any longer a need to worry about replacing hardware with software?"
Sound On Sound
"Overall, Arturia Prophet V replicates the sound and feel of the Prophet 5 very well, while adding a number of features that modern synth users will want. With the inclusion of the VS model and Hybrid mode, Prophet V offers plenty of bang for your buck."
Electronic Musician
"Arturia's software version of the famed 2600 is exactly what one should expect out of an emulation piece: It has both the coveted sound of the original and the modern extras that users don't want to live without."
Remix
"Prophet V is easy to load and learn, it sounds excellent and looks stunning, it is relatively CPU friendly and it carries a sweet price tag (especially versus the hardware). If you want to go deep into the heart of both traditional analog and vector synthesis without going deep into your pocket, look directly at Prophet V."
Remix
"Video: http://www.sonicstate.com/articles/article.cfm?id=105"
Sonicstate.com
"Another Arturia triumph. The Prophet V is a beautifully re-created, amazing sounding and very flexible instrument. - MusicTech Excellence Award -"
Music Tech Magazine
"Prophet V is a worthy addition to the roster of Arturia soft synths. It autentically imitates the originals while going beyond their limitations with up to 32 voice polyphony, decent chorus/delay effects and the endless potential of hybridising Prophet 5 and Prophet VS sounds."
Music Mart Magazine
"France's Arturia continues it's string of hits with the Prophet V. With Arturia's devotion to quality, excellent user interfaces and bringing this all to the musician at an extremely low cost, other virtual synth makers are now all looking up at the new high water mark."
Futuremusic.Inc
"Prophet V belongs to a new generation of virtual instruments that take full advantage of today's processing prowess to deliver a sound that even the most synth obsessed would be hard-pressed to tell from the originals. While I remain a fan of analog hardware, this is one soft synth that will definitely be finding its way onto my own tracks."
Create Digital Music
"A savvy software recreation of Sequential Circuits' groundbreaking Prophet 5, and the equally influential wavetable synth Prophet VS, Arturia's V is literally two synths in one, a mightily flexible instrument that takes both software instrument design and sonics to new levels. The must-have soft synth of 2006. - Future Music Ace Awards 2007 - "
Future Music US
"Arturia, a company that made a name for itself with Modular V and CS-80V, is the first company to produce an accurately detailed MiniMg emulation that runs native, without the need for additional hardware."
Electronic Musician
"So just how close has Arturia got to emulating such a classic monster? I think they've done a superb job with just the right balance between faithful re-creation and modern elaboration. [...] The CS-80V is a phenomenal machine."
Future Music
"It's undeniable that the V is the best basic MiniMg emulator ever"
Future Music
"If some synths are destined to stay with us forever then probably the daddy of them all is the MiniMg"
Future Music
"Fully endorsed by Mg Music, The Mini V is a faithful recreation of the original, though it adds polyphony, MIDI management, preset handling, a modulation matrix, an LFO, an arpeggiator, a chorus and a delay - all thanks to the power of modern technology, of course."
Music Tech Magazine
"Overall, the CS-80V is a wonderful sounding synth, capable of producing warm analogue sounds, from fat basses and leads to complex, organic sounding textures that would be ideal for atmospheric film music. It costs a fraction of Yamaha's original."
MacFormat
"The CS-80V is a killer soft synth. It's been over 25 years since the CS-80's introduction, and it remains a sought-after powerhouse to this day."
Keyboard
"A perfectly emulated
ultra-rare synth
that -quite simply- sounds different. There's a place for its smooth strings in every track."
Future Music
"An awesome synth which takes the Oberheim classic and expand it into a versatile all-rounder"
Future Music
"As a straight emulation of the classic SEM sound, the SEM V ticks all the boxes, but the software has so much more to offer when you explore it in greater depth : small but effective additions to the SEM design, advanced voice editing features and, of course, an excellent polyphonic mode. The range of sounds available is much greater than the SEM name might suggest, covering classic Oberheim ground and much more, and this makes the SEM V a great synth in its own right."
Future Music
"If you are after fat warm synth tones and you work in the box, then this should satisfy your appetite."
Ask Audio Magazine
"V Collection 5 is worth every penny. If anybody was holding off on the V collection, now is probably the time to jump in. Between the product wide updates and the Synclavier-V, I highly recommend the Arturia V Collection."
msmodular.com
"Epic synth selection just got bigger and sexier"
musicradar.com
"Arturia's aim is true... to create the tools that lend a helping hand to today's musicians, taking inspiration from the past to (re)invent the music of tomorrow."
keyboardmag.com
"With V Collection 5, you own a complete stable of the greatest thoroughbred keyboards of all time."
Music tech Magazine
"Arturia's V Collection is a virtual candy store for vintage synth enthusiasts. A great collection gets bigger."
Audio technology Magazine
"V Collection 5 is a very good value considering the range of sounds on offer, the power, quality and flexibility of the instruments."
Ask Audio Mag
"Man, man, man!! If you're looking for incredible emulations of beautiful vintage instruments, I highly recommend the V Collection 5."
Computer Music Academy
"Arturia's V Collection is a virtual candy store for vintage synth enthusiasts"
Audio Technology
"With their much-hyped TAE (True Analogue Emulation), Arturia have tackled the challenge of emulative analogue synthesis, and succeeded in a way that has rarely been matched. "
Computer Music
"V Collection remains an impressive and good value package of classic emulations."
Future Music
"V Collection 5 with updated browser and interface, plus five new and highly desirable instruments. What's not to like?"
Electronic Musician
"Keyboards of all ilk continue to flock to Arturia's highly rated V collection"
Computer Music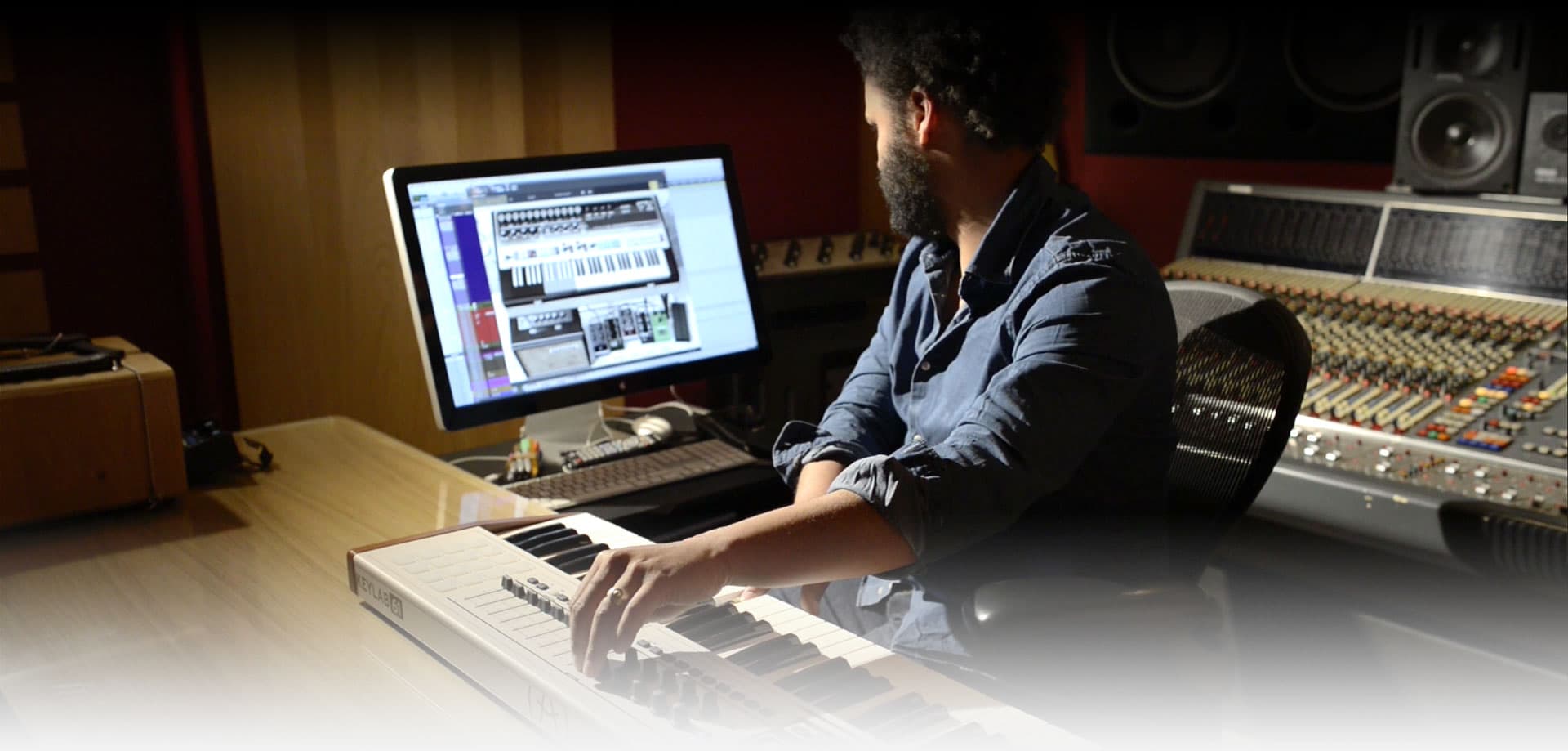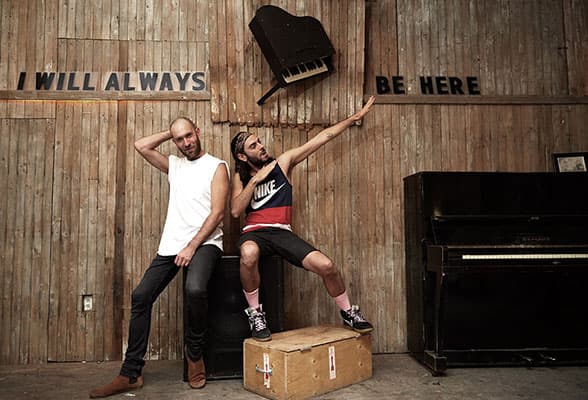 Artists Corner
Now in 2015, our Crew Love family has grown to 15 strong and have all learned to use the Arturia V Collection Classics when we collaborate and do our funky thing! Thank you Arturia for making the virtual experience so fun and alive.
Wolf + Lamb
( Crew Love )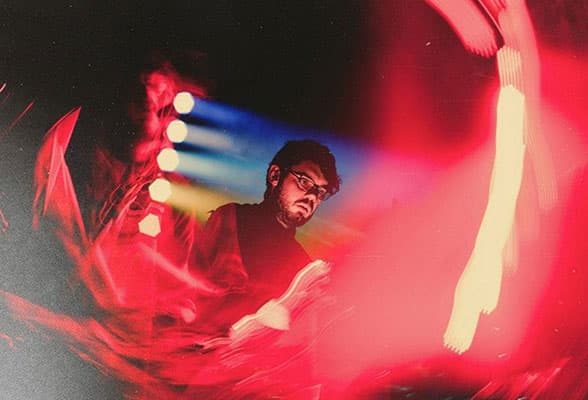 Artists Corner
I first heard about Arturia when reading an interview with Joe Goddard from Hot Chip. I had always marvelled at the rich synth sounds on their first couple of records, and assumed (naively) that they used a lot of analog synths. Scouring ithe net I came across this interview where Joe mentioned that they had used the Arturia Modular V emulator almost exclusively on some of my favourite tracks - which meant that maybe I too could get some of those sounds without having to spend thousands on hardware. Investigating that one synth then led me to all of Arturia's products, which are uniformly well-designed, intuitive and fun to use.
Tim Shiel
( Gotye )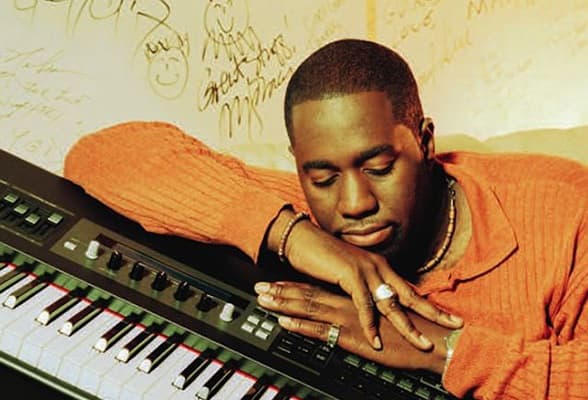 Artists Corner
And for anyone who knows about the ARP 2600 keyboard it will NEVER get any closer than this, forget about it.
Tim Carmon
( keyboardist )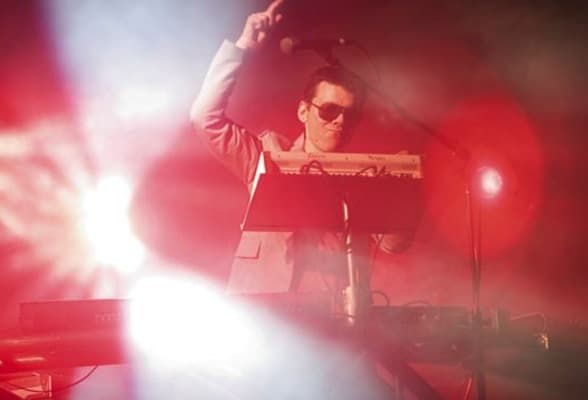 Artists Corner
Arturia is leading the pack in effectively allowing you to pull up the biggest and the baddest synths in the history of electricity inside your DAW. We can't say enough of how impressed we are with the Jupiter-8V, ARP2600 V, CS-80V and the Mini V.
The Crystal Method
( Producer - Composer )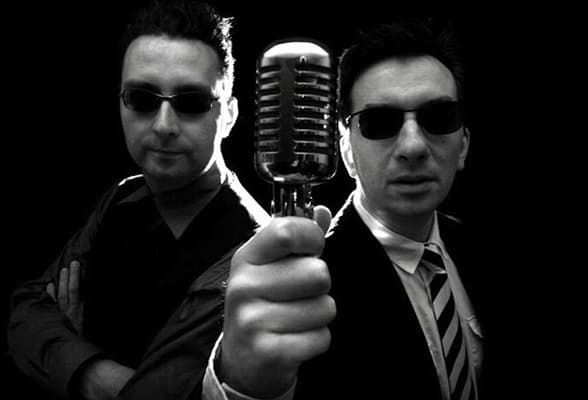 Artists Corner
A lot of people ask us how we are able to afford all these old vintage synths we use in our songs. In fact we use mainly the Arturia V COLLECTION to create our music. It´s just incredible how* *authentic they sound and how easy they are to use.
Suicide Booth
( DJ/ Producer )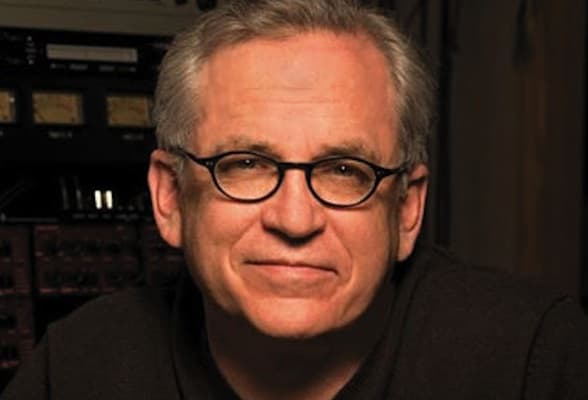 Artists Corner
Leave it to Arturia and the Prophet V to bring classic synthesizers from the past back to life in such a way as to exceed all expectations.
Steve Porcaro
( Toto )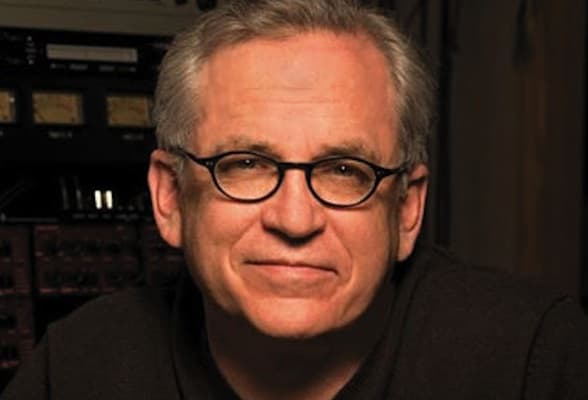 Artists Corner
Arturia instruments have been changing the way I work and changed my music. I'm a big fan of old synthesizers and Arturia Products are really making my work flow. And the sounds that I have in my head, I'm now able to get them to live.
Steve Porcaro
( Toto )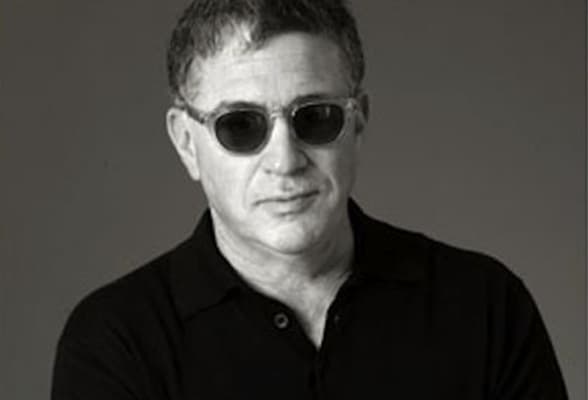 Artists Corner
The synths sound so great. I'm a purist, and I wouldn't use them if I didn't think they were that good. I'm not saying that we are not using analog instruments anymore but the analog synths are primarily what we are using now.
Steve Lindsey
( Producer - Composer )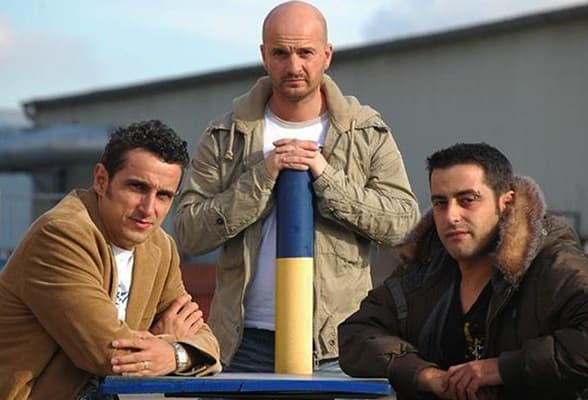 Artists Corner
Without the Arturia V-Collection I simply could not do what I do. Whatever style I am working in, whatever I need, I find it in the V-Collection, and in abundance. The depth and power of the sounds is simply breathtaking. There is no question, Arturia ROCKS!
Soul Seekerz.
( DJ/ Producer )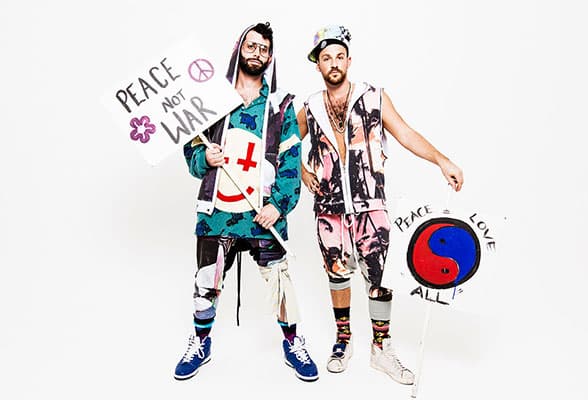 Artists Corner
Arturia has played a heavy hand in defining the sound of Crew Love. These plug ins come so close to the real thing, they're practically a demo for the outstanding vintage synths they represent. The Prophet V has been our go-to soft synth for driving bass lines, and the Oberheim for that never-ending palette ideas. Before we owned real Jupiter 8's we practiced and learned the functionality on the Jupiter-8 V2 soft synth. But it would take an octopus in the studio to control all the automation you can with this incredible software!
Soul Clap
( Crew Love )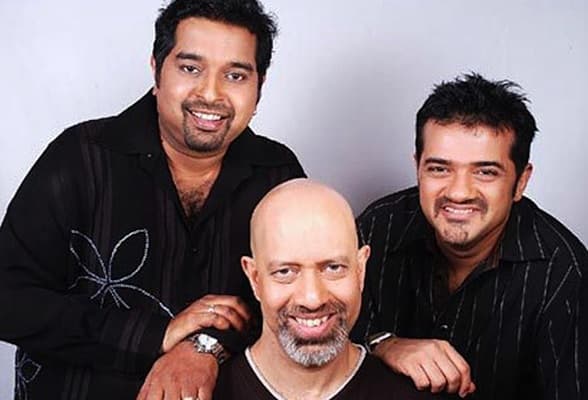 Artists Corner
The Arturia synths are perfect for the background scoring of the sound-tracks we produce here at Bollywood... For people who have worked with the original machines like us, the Arturia recreations are just top-class.
Shankar Ehsaan Loy
( Producer - Composer )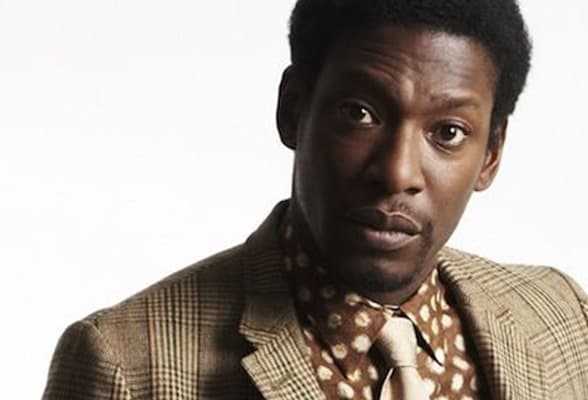 Artists Corner
The Arturia V collection has revolutionised the way I work away from my studio. Even when you have access to vintage synths, the Arturia collection is my first point of call, due to the speed that I can dial up my favourite settings. The sound is incredible and they're faithful to the originals. Now I have a Mini V in every hotel that I visit.
Roots Manuva
( Producer - Composer )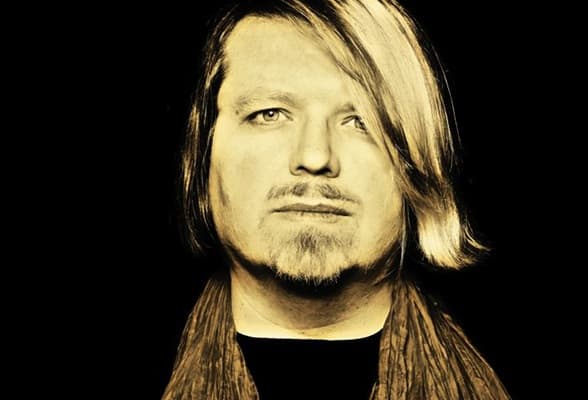 Artists Corner
I don't know any production from myself, from the last 2 years without Arturia plug ins !! Its always one of the first things I open during the session.
Robert Babicz
( DJ/ Producer )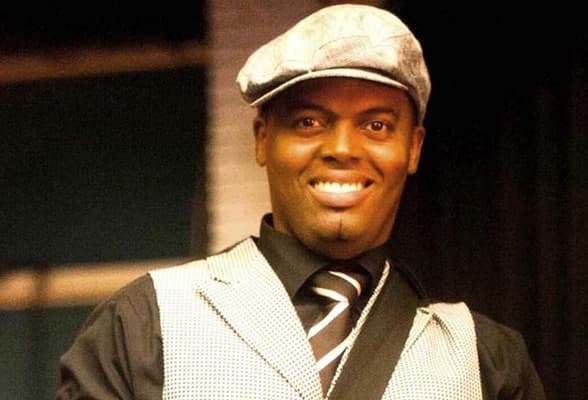 Artists Corner
If you are looking for a plug in version of your favorite old school analog synths, hands down, the V collection is what you want, better yet, what you need. Having access to the amazing sounds of the Arp 2600, the Jupiter 8, the MiniMg, and much more, all-in-one on stage, is a relief. Don't sleep on this one, get the V Collection.
Ric'key Pageot
( Madonna )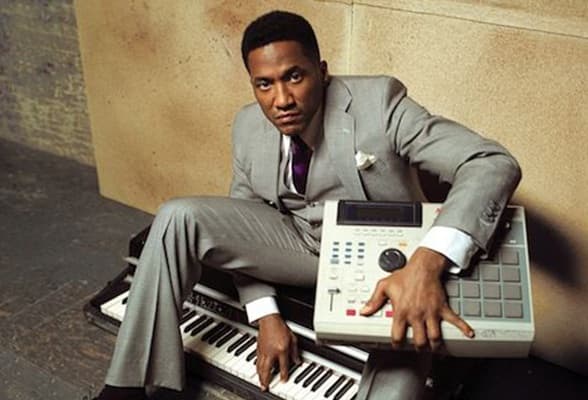 Artists Corner
I am a stickler for the old synths so much that I have just about every keyboard of importance. Now with the VCollection, these damn keyboards are collecting dust!
Q-Tip
( Producer - Composer )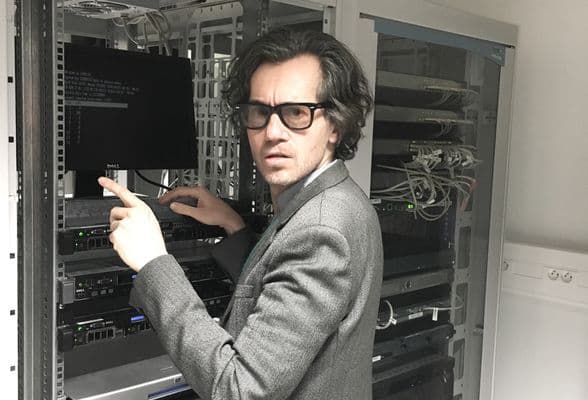 Artists Corner
It's a Master Stroke
Phoenix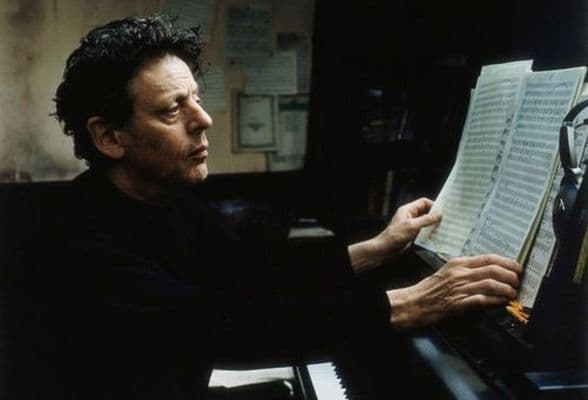 Artists Corner
V-Collection 5 has been an invaluable resource in recreating the sounds we used in the original Philip Glass Ensemble pieces during the 70s and 80s. The interface is easy to use and sounds just like the original units
Philip Morris Glass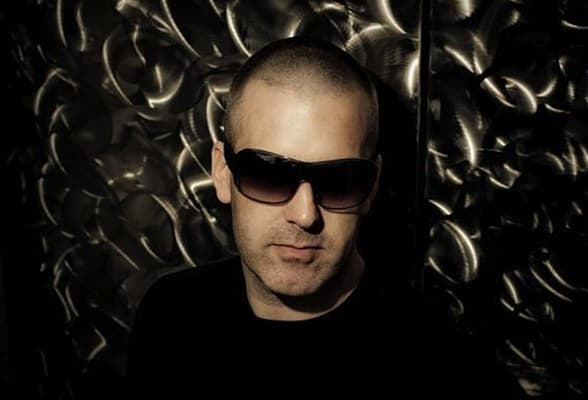 Artists Corner
Arturia is leading the revolution of digital hybrid technologies in the audio spectrum of our age, and set the platform for truly amazing days for home and professional producers alike. The V-Synth collection is all you need to bring that classic 'analogue' realism back to the modern day workflow.
Nathan Vinall aka Skynet
( Kraken )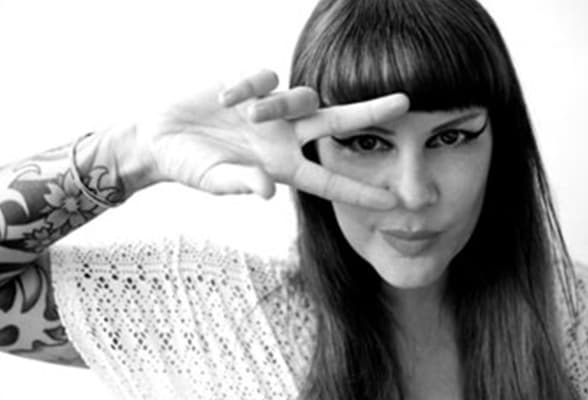 Artists Corner
Arturia has managed to stick as closely as possible to the analog sound. There are no better products in my opinion on the market. This is a revolution because we can now create from anywhere with a record close to mythic instruments. And I am particularly proud that the company is from my hometown.
Miss Kittin
( DJ/ Producer )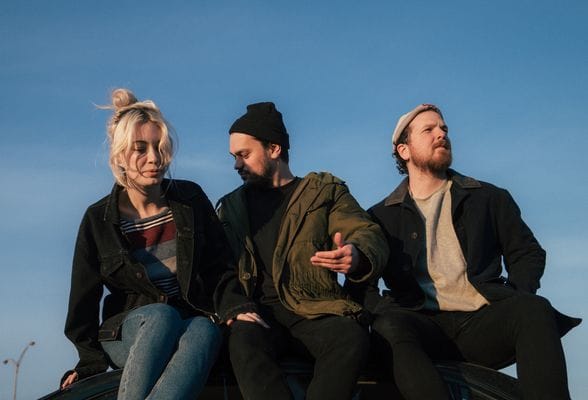 Artists Corner
The Mini-V and the Prophet-V are our go-to synths when we start a project. We particularly like that the Mini-V is so light and that both synths have nice filters allowing us to get those deep and soft sounds. The sounds we get out of the V Collection as a whole are just huge, deep and very wide. The challenge is to fit as many as possible in the mix.
Men I Trust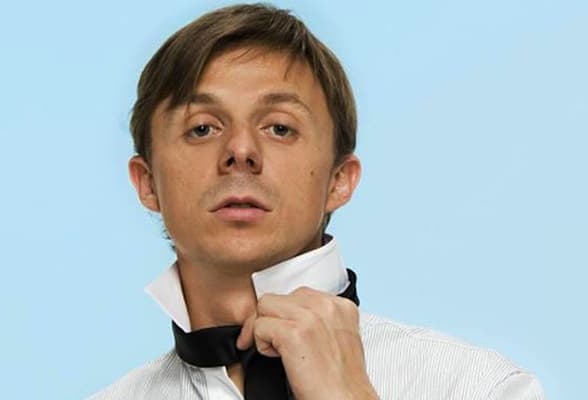 Artists Corner
Thanks to the Arturia V-Collection and its state-of-the-art TAE audio engine, the analog gems of the past are now accessible to every DAW user out there, which means a great deal of sound and attitude combined with all the advantages of today's technology… All in all, a pretty nice addition to any studio, even when you actually work with real analog beasts as I still like to do.
Martin Solveig
( DJ/ Producer )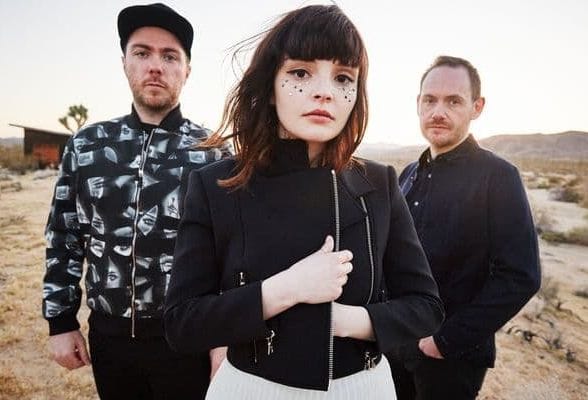 Artists Corner
In order to stay inspired whilst writing on the road it's key for us to have access to a wide array of hyper realistic, analogue modeling soft synths. The V collection 5 gets closer to the real thing than anything else out there.
Martin Doherty
( Chvrches )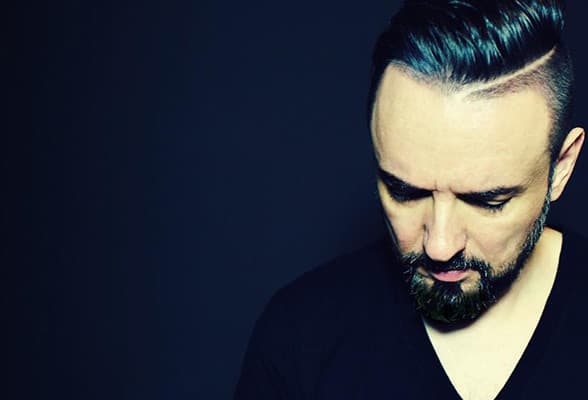 Artists Corner
A while ago I searched all synths which are part of the V collection on Ebay in order to find out what people are currently willing to pay for machines like the Arp 2600 and the MiniMg. The price for all machines in total is ridiculous. The Arp 2600 is in example available for 10.000 $ if some one is willing to sell it anyway. So I can highly recommend the Arturia V collection to all curious producers who want to explore the infinite possibilities of the i.e. Oberheim SEM, Jupiter 8 and Prophet 5. Of course the original machines always have their special and unique charm but the way the engineers of Arturia virtually re-programmed the synths is simply breath taking and convincing. I use this bundle in almost every production of mine!
Marc Romboy
( DJ/Producer )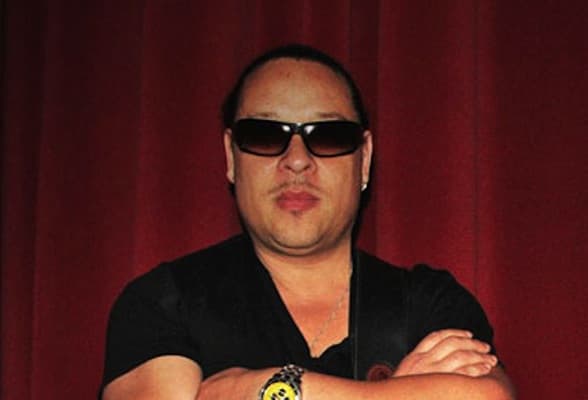 Artists Corner
I've been using Arturia products on a lot of projects. I put together shows in arenas and stadiums, and when I do that I need the sound to be much bigger than in a club. This is where Arturia products come in hand as they enhance the core structure of what I create for a show.
Lionel D. Jarvis
( Music Director )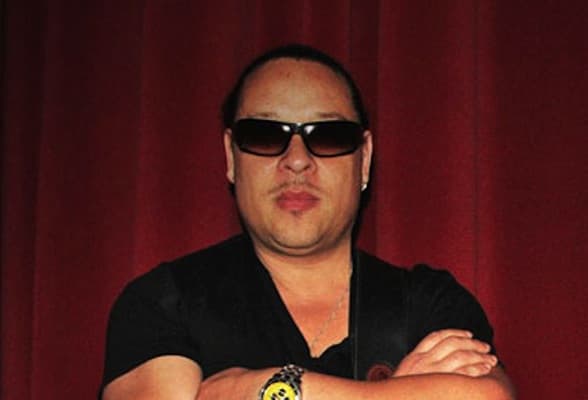 Artists Corner
Arturia's soft synth's are absolutely incredible sounding. The true to vintage keyboard sounds will blow you away. The ease of which you can use these soft synths is unbelievable.
Lionel D. Jarvis
( Music Director )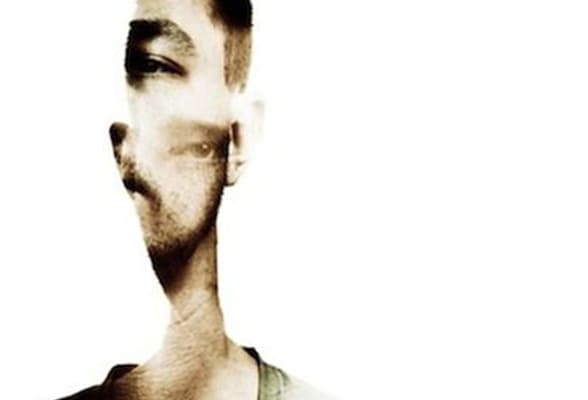 Artists Corner
Arturia provides one of the best sounding vst plugins available. even tho i have some of the real instruments like the jupiter8 or the MiniMg its much easier and faster to work with the arturia bundle, wherever you are, whenever you want and all this without any compromises in sound and function.
Kris Menace
( DJ/ Producer )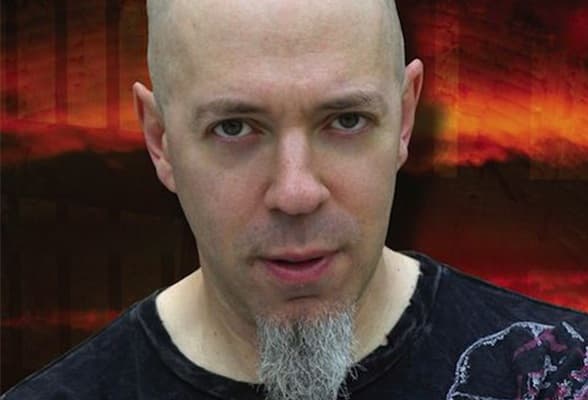 Artists Corner
I gravitate toward the Arturia plugins because they really give me the feeling that I'm indeed playing with the instruments I grew up with.
Jordan Rudess
( Dream Theater )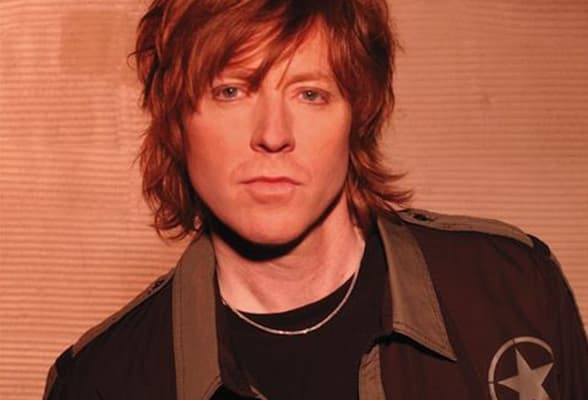 Artists Corner
I'm so excited to have Arturia's V Collection in my arsenal. With Foreigner I need access to a huge palette of sounds, especially vintage analog sounds. To have all these great vintage sounds with the control of a modern DAW is absolutely mind boggling. These synths will be all over every record I do for a while!
Jeff Pilson
( Foreigner )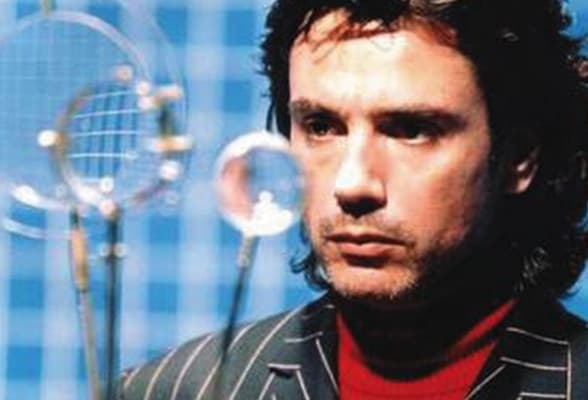 Artists Corner
All the synths made by Arturia have their own color and feel, and that's why they are so interesting. I've been using them all regularly for 10 years in all my works. They are now part of my sound palette.
Jean-Michel Jarre
( Producer - Composer )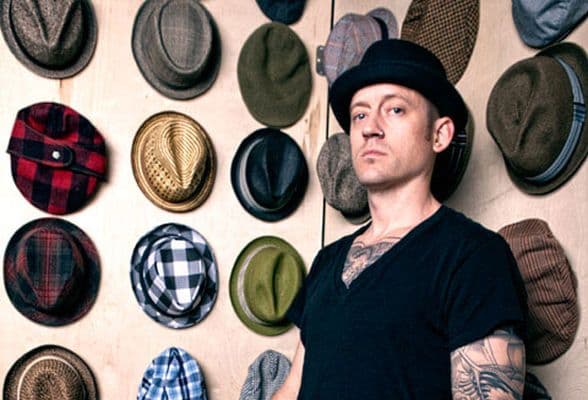 Artists Corner
Whether I'm playing live or in the studio, something from Arturia's V Collection always ends being used in the finished track! I own most of the original keyboards in the V Collection and to be honest, they collect dust now. Arturia has nailed these classic analog synths! It is a must have in my opinion for any keyboard player to have!
Jason Freese
( Green Day )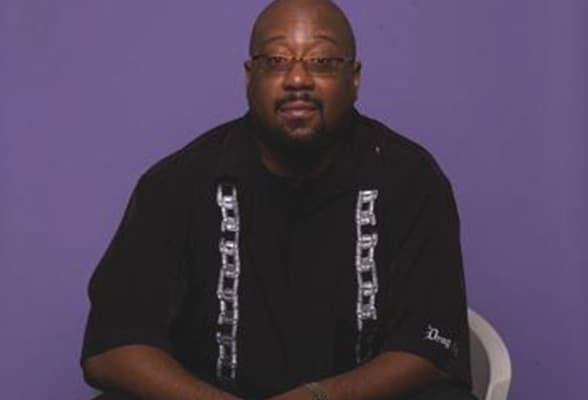 Artists Corner
The Arturia soft-synth's are the best sounding that I have used. The realism is incredible, they sound as good as the originals and being able to save patches saves so much time. I use them with Logic Pro 8, for sequencing ideas and most of the time the Arturia synth's make the final mix.
Herman Jackson
( Jazz composer )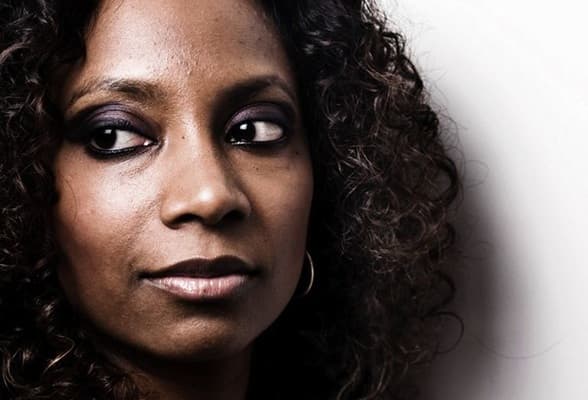 Artists Corner
Arturia's V- Collection is an absolute must in my Soft Synth Collection - having so many classic synths available at my fingertips is astonishing.
Hannah Vasanth
( keyboardist )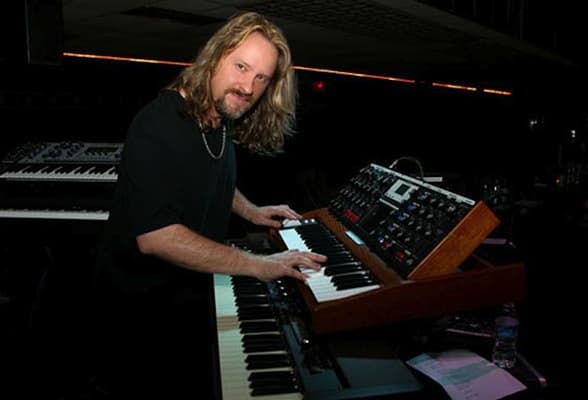 Artists Corner
Arturia has once again delivered a faithful recreation of another analog classic with SEM V. SEM V is a highly musical instrument that evokes the original in so many surprising ways. The filter in all states sounds like the real thing, and they've even captured some more subtle details like the clipping of the envelope generators that adds to the signature sound of the original synth. I have been a long-time user of the SEMs, and about 15 years ago I spent a wheelbarrow full of money to have my several of my Studio Electronics rack-mounted SEMs further modified to bring out all their patch points from the original circuit boards, something the Oberheim people were nice enough to leave there for us. Then I built separate breakout boxes for the patch points as well as for little oscillator mixers, mults and ... wait for it ... suboscillators at both 8vb and 16vb. Now Arturia has added so many of these previously expensive and esoteric features to SEM V. No more metal shop visits or electrical engineer wrangling required! Imagine my delight when I first tried SEM V and found the control for suboscillators. Where were you guys 15 years ago ?
Erik Norlander
( Producer - Composer )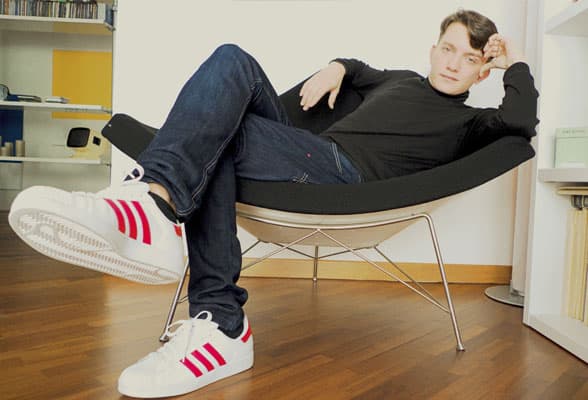 Artists Corner
I've been using Arturia's synths since they launched their first soft synth back in 2003. I own both software and original hardware for most of the replicas they made (Mini-V, Arp 2600, Prophet 5 and so on) , and I can say the only difference is that my original hardware needs maintenance every 6 months while the plugins are still working with no issues since 2003!
Dusty Kid
( Producer - Composer )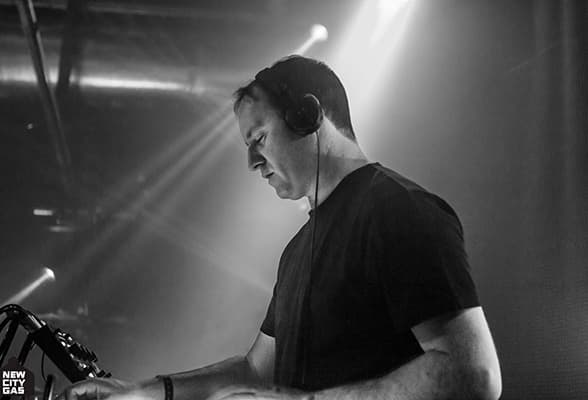 Artists Corner
The V Collection is a big part of my on the road set up. Just the vast amount or brilliantly modeled synths at my disposal is amazing and played a big part in the recording of Scene Delete.
DJ Sasha
( DJ/ Producer )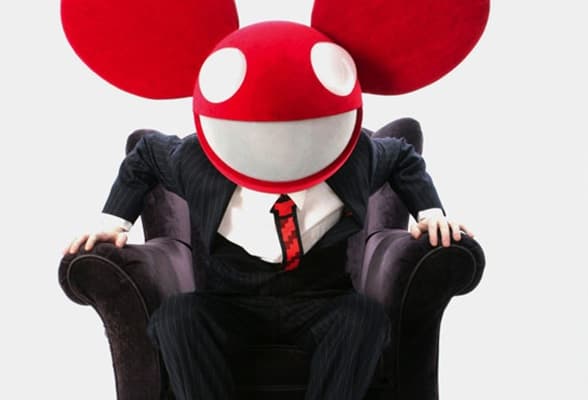 Artists Corner
I've been using the Mini V. Vintage Hardware is not easy to come by these days, this is just simply the next best thing!
Deadmau5
( DJ/ Producer )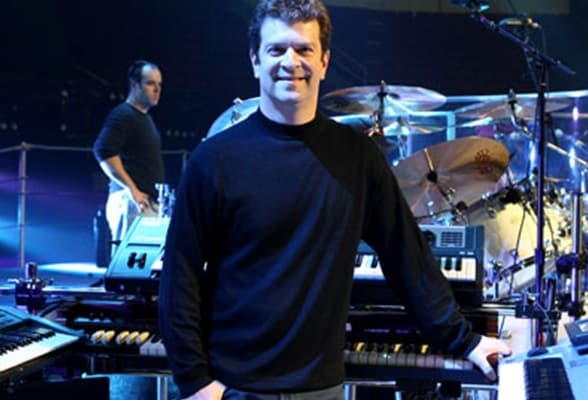 Artists Corner
Arturia's V Collection is the best sounding collection of software synths IÕve ever heard. From the oscillators to the filters to the envelope generators, every nuance has been captured and the true analog character of each synth is exactly like the original.
David Rosenthal
( Billy Joel )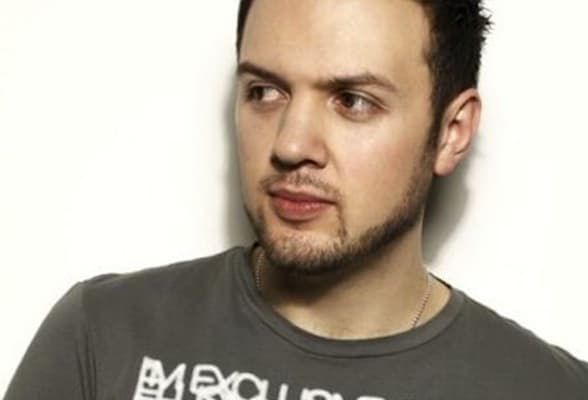 Artists Corner
I think you'll struggle to find a better value bundle than the V-collection. I bought it over a year ago, and ever since then, it's the first group of plugin synths I turn to for inspiration. There is such a broad choice available, it's difficult to run into writers block with this under your belt.
Chris Lake
( DJ/ Producer )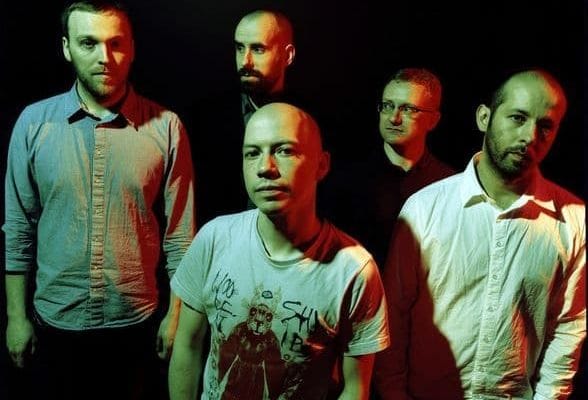 Artists Corner
The V Collection is like a permanent xmas for anyone into synths and pianos. The modelling is incredible and it's seconds rather than hours before you find yourself coming up with really good ideas for songs. Some of the models are also going to be fantastic for sound-design too so I'm really, really happy with it all
Barry Burns
( Mogwai )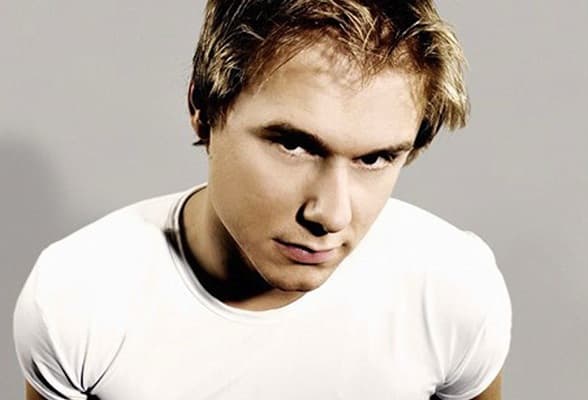 Artists Corner
I've been making dance music ever since everyone still had their old synths connected via MIDI to their Atari. Times have changed but I still look for that old analog sound. The Arturia synths come awfully close the original sound but without the hum and unwanted noises. They give you all the advantages of a plugin. The V Collection is now an essential part of my set up.
Armin van Buuren
( DJ/ Producer )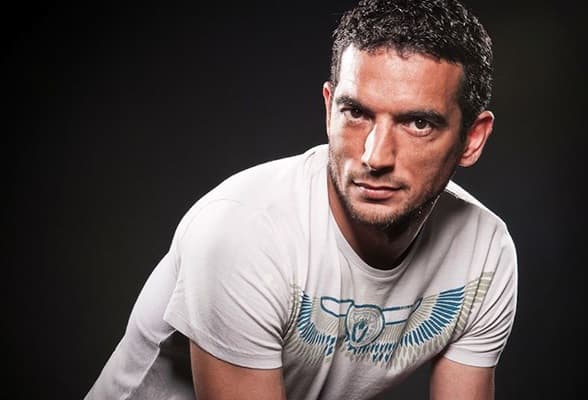 Artists Corner
What I really appreciate about Arturia, are the sounds they developped for their synthesizers and their incredible realism. The pads are impressive, they give true dimension to the track you're building. The ergonomy is brilliantly conceived and thought through, offers easy access and tons of possibilities to the user. ARP2600 V, CS-80V & the Mini V are must have synths !
Antoine Clamaran
( DJ/ Producer )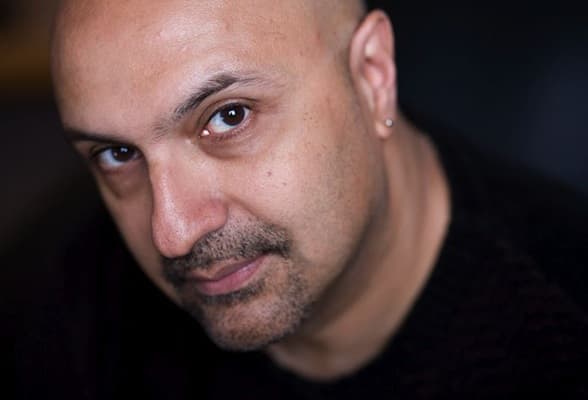 Artists Corner
Vintage synthesizers have always been my favorite tools but they could never keep up with my film score deadlines ...until now. Thank you so much Arturia.
Amin Bhatia
( Score Composer )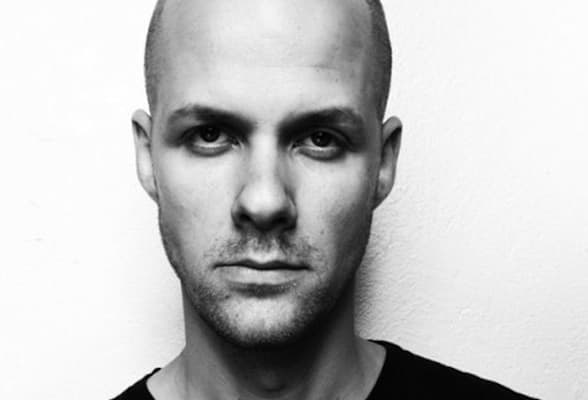 Artists Corner
If you thought the Mini V was amazing the Jupiter-8V will blow your mind. It is a very well executed software synth that I will definitely use a lot. Another monster from Arturia, I love it.
Adam Beyer
( DJ/ Producer )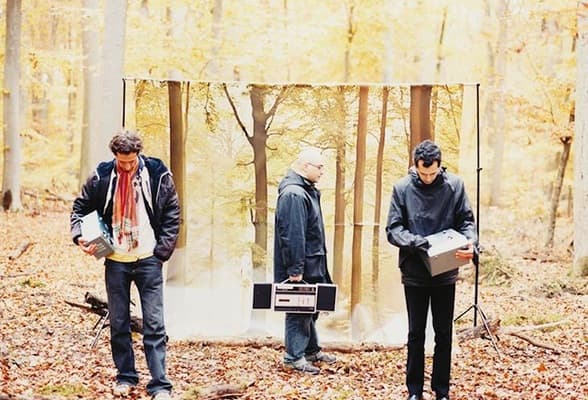 Artists Corner
The prophet V has many sounds with a lot of presence... It is now my ideal synth for pad sounds. The problem is that I have to take care of not using it in each and every of my productions!
2Square
( Telepopmusik )
Sound Corner
Alien Mind
All the sound were made using presets from Analog Lab. No external effects nor samples were used, and little to no EQ and editing.
Beats n_Bits
All the sound were made using presets from Analog Lab. No external effects nor samples were used, and little to no EQ and editing.
Keep On_Holding
All the sound were made using presets from Analog Lab. No external effects nor samples were used, and little to no EQ and editing.
Memories
All the sound were made using presets from Analog Lab. No external effects nor samples were used, and little to no EQ and editing.
In The Matrix
Created with the Matrix-12 V
Enhancements galore
With every V Collection instrument, we've made a good thing even better to give you more creative flexibility.
Even though the landmark instrument designs that inspired the V Collection have survived the test of time and are still in use today, why stop there? We've kept the control panel of each virtual instrument extremely authentic, yet a single click opens a whole new similarly styled panel containing new features and enhancements you've always wished for—and many that will surprise you.
V Collection adds modern features to classic instruments to bring the best of all worlds to your music.

Arturia Software Center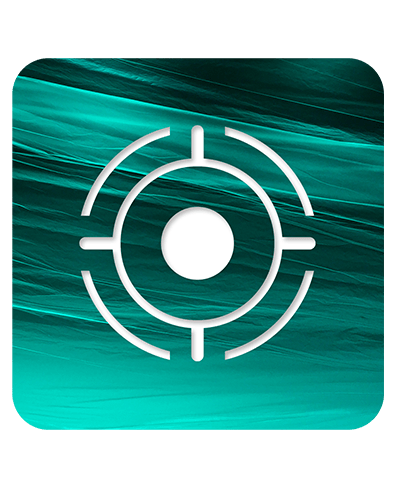 ASC is the central software that elegantly manages all your Arturia software licenses. It activates your licenses and synchronizes them across multiple devices (you get five instances with each instrument license). ASC also notifies you of updates and downloads them. You can even easily learn about new products, download demos versions and purchase the full products. Simple.
Learn More
Download ASC
TAE® Powered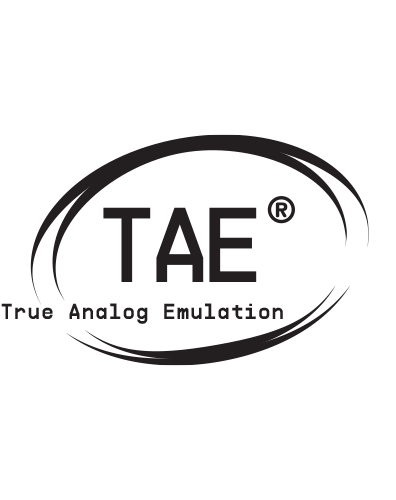 TAE® "True Analog Emulation" is Arturia's exclusive technology that accurately reproduces the defining sonic qualities of analog synthesizers. It recreates the characteristics of analog oscillators in amazing detail, transparency and clarity, as well as the exact properties of the analog filters that give each classic instrument its unique sound. Soft clipping adds even more punch and presence. TAE® is primarily what makes our virtual instruments indistinguishable from the originals.
Learn More
Gallery
Main Features
Includes 17 software titles: Analog Lab, Synclavier V, B-3 V, Mini V, Piano V, Stage-73 V, Matrix-12 V, Farfisa V, Solina V, SEM V, Wurli V, Jup-8 V, ARP 2600 V, CS-80 V, Prophet V, VOX Continental V, Modular V
Each virtual instrument in the V Collection can be used as a stand-alone application or as a VST, AU or AAX plug-in
Redesigned browser for fast access to sounds
High resolution graphic interfaces, compatible with very large displays
All instruments share a common interface for browsing, editing (save, import, export, ...)
Easy MIDI mapping to any keyboard controller.
Easy install and licence manager : Arturia Software Center.
More than 5000 high-quality and innovative sound presets.
Analog Lab 2 - All presets of the V Collection 5 can be browsed and edited from a single interface
Arturia's proprietary technology, TAE®, ensures that each analog modeling instrument sounds and behaves exactly like the original.
Manuals in English, Japanese and French
Awards