JOSIAH BELL
Life as life as music
JOSIAH BELL
Life as life as music
Gifting the world with his joyful, melancholic beats, Josiah Bell is a singer/songwriter and producer working with young talent, including Jaden Smith, and appears on various film scores, such as Birds of Prey.
We caught up with him in his studio to talk about his gospel music beginnings and to find out how Arturia's products help him manifest his musical visions.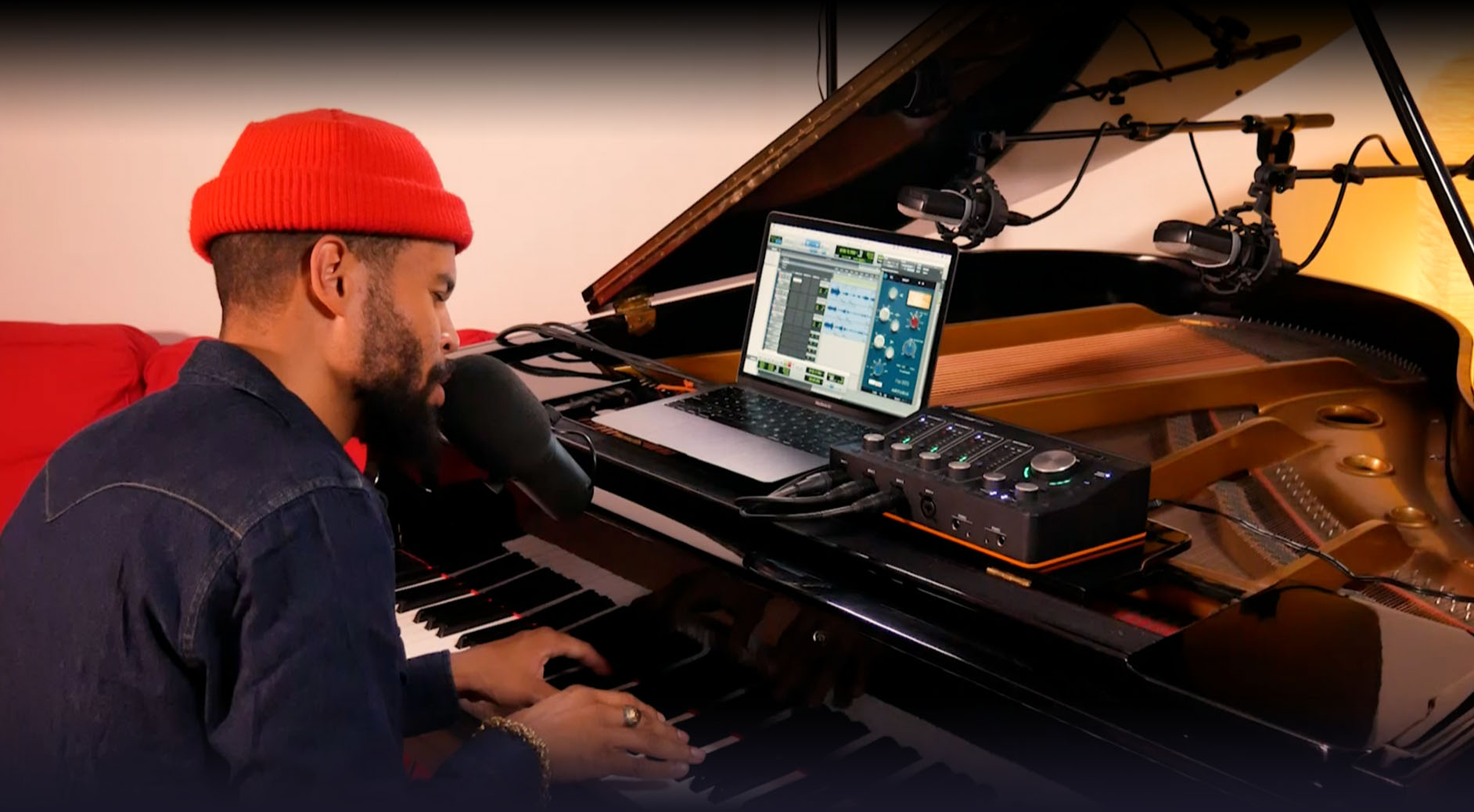 Gospel, drums, and early studio life
I grew up in Detroit around amazing musicians in the church. I'm a son of a preacher man, I got all my roots by just watching people and I jumped on the piano as long as I can remember, and I learned how to play the drums in the church. I started producing gospel records at a young age and found myself in studios - mixing, mastering, producing, playing, kind of like a one stop shop. It's a really cool thing to continue to just do that and express myself as an artist.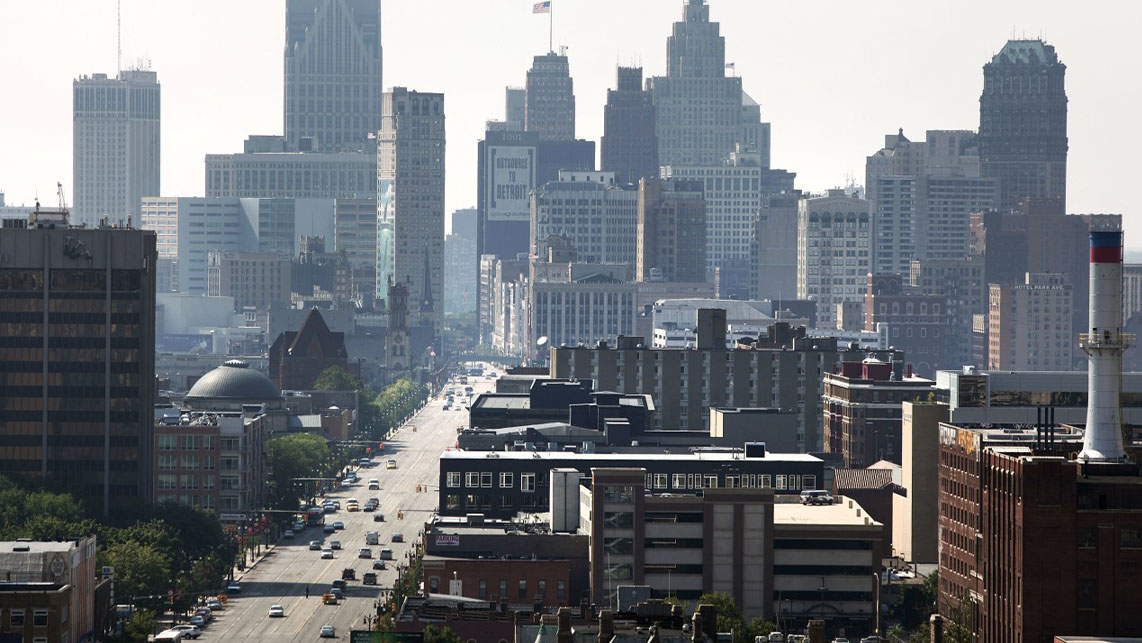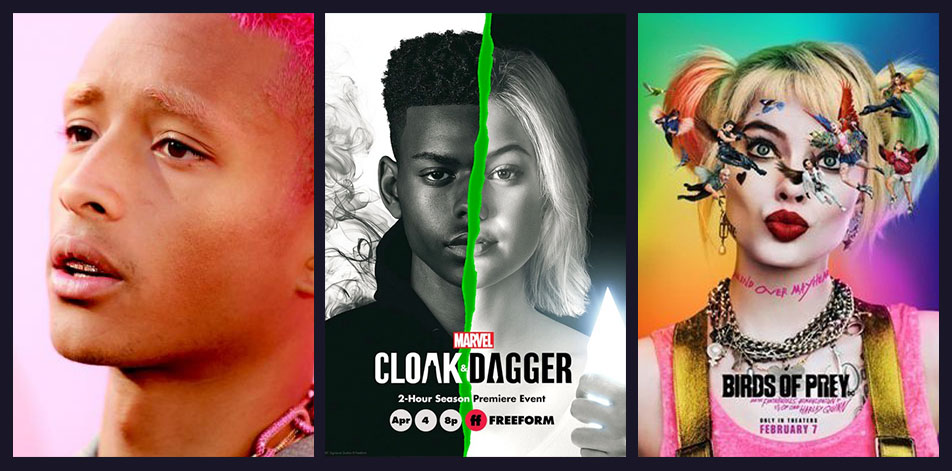 Sprouts of fresh talent and soundtracks
Some of my most recent work is Jaden Smith. I'm working with some crazy talented new artists, like Peculiar Trees, and I've got some songs placed in Marvel's Cloak & Dagger, on 'Green Leaf', 'Cherish the Day', which is really cool, and on an upcoming show on HBO called 'Lovecraft'. I also did some vocal production in a movie called 'Birds of Prey'. So it's been a really cool, exciting time.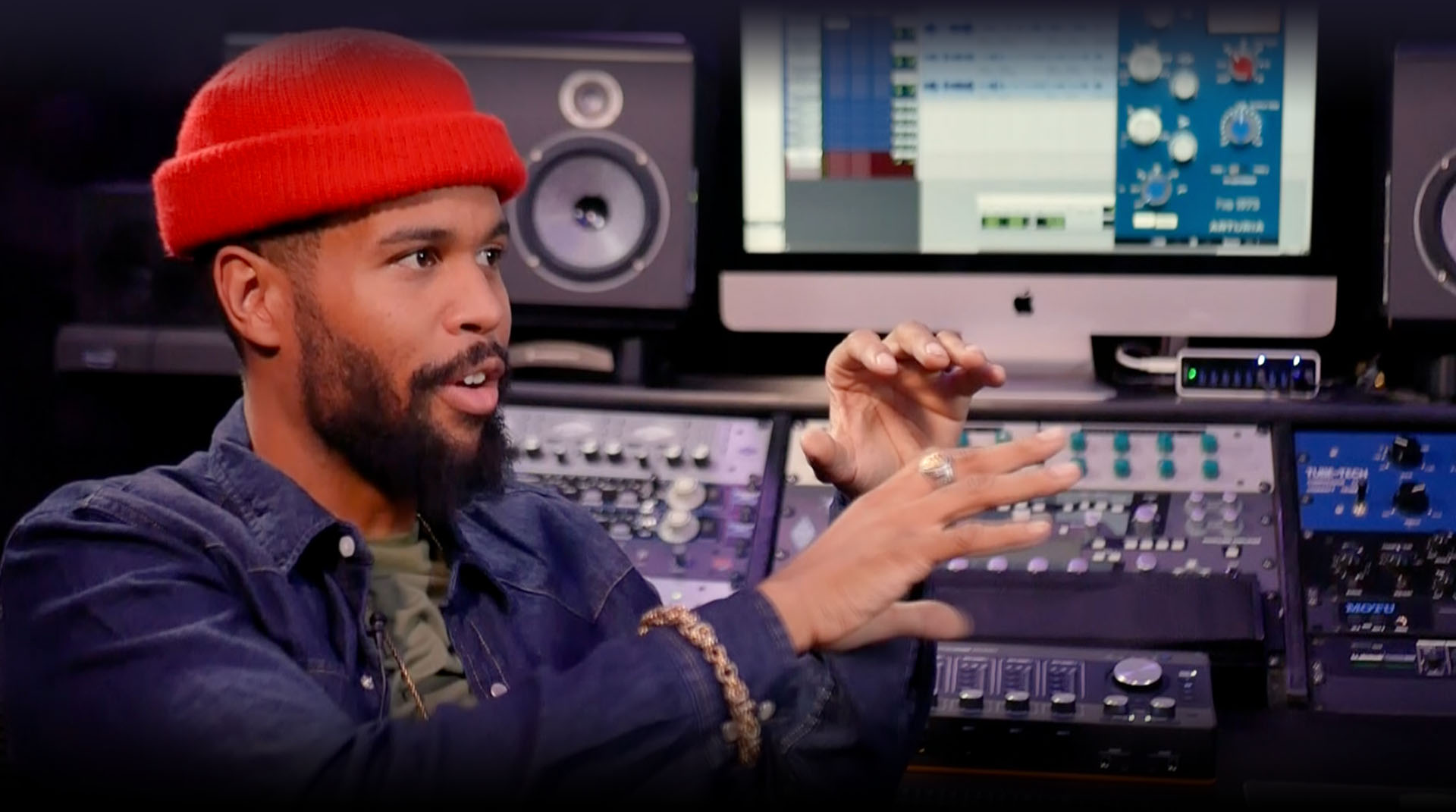 After-school beats
I remember sitting on the couch, Fresh Prince had just come off, and a song came on all these networks - it was called 'Remember the time'. I heard that groove and it bred in my mind and I realised this is what I want to do.
I remember asking my parents for drumsticks and I would bang them everywhere - on the car, on the couch. Not too long after that, I was 11 or 12 when my parents got me an MPC60
which is a classic drum machine for all the people who just use DAWs and Ableton now. I would just stay in my room after school and make beats. And then I found myself at a studio at an early age with artists.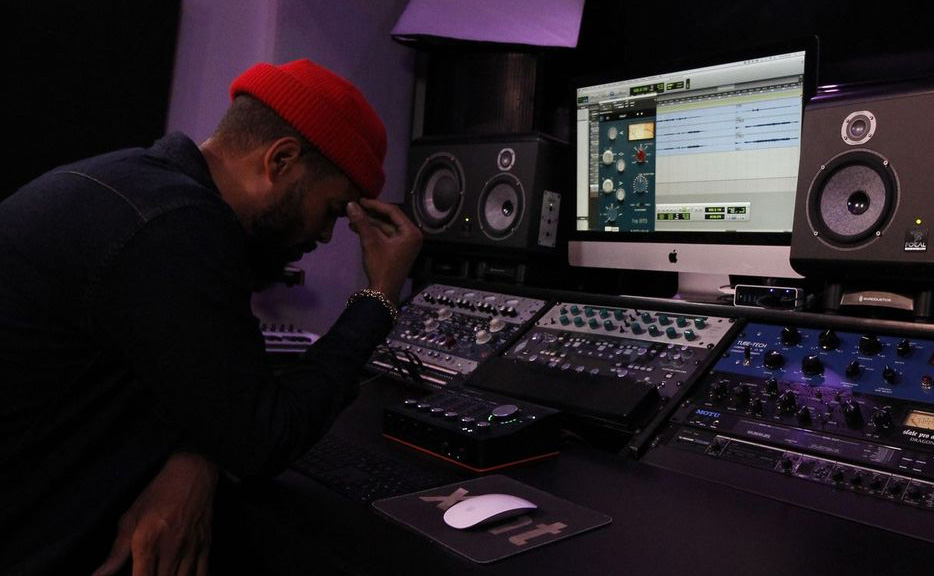 Life as the ultimate inspiration
What inspires me when I work on music - it's simple - it's life and life experiences. Music is my life-line, it's all I've known. When I'm going through something in life, I want to create where I'm going through in life, I wanna be able to share something with the listener or somebody that's around me and say 'Hey, man'. It's a healing process for me.
That's what inspires me when I get in the studio or when I'm starting a session: I don't just start with an artist. I sit down and we talk, we have a conversation. And then we work. That's my process with creating anything, whether it's sitting at the piano or at a drum machine, or listening to vinyl. I just try to pull from life experiences.
On using AudioFuse Studio
I'm out of the studio a lot of the time so I'm always looking for something that's compact and crazy dope where I can hook my record player in. With AudioFuse Studio, this Bluetooth thing is life-changing for producers all over the place.
It's important for me to be able to create things that sound like they can be on the radio or in a movie right away. It's important for me to find gear that can compliment what I'm looking for. And that's one of the things that this thing does. The AudioFuse Studio is a centerpiece for my studio and I love how I'm adapting with using it, it's like an all-in-one chop shop. It's pretty dope.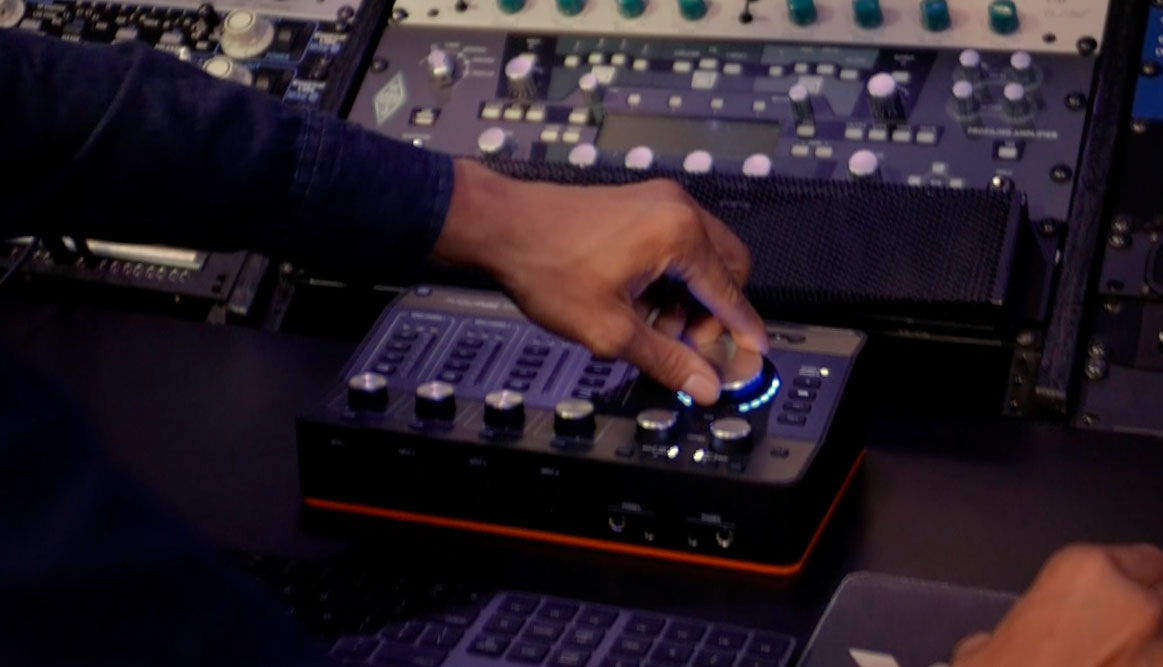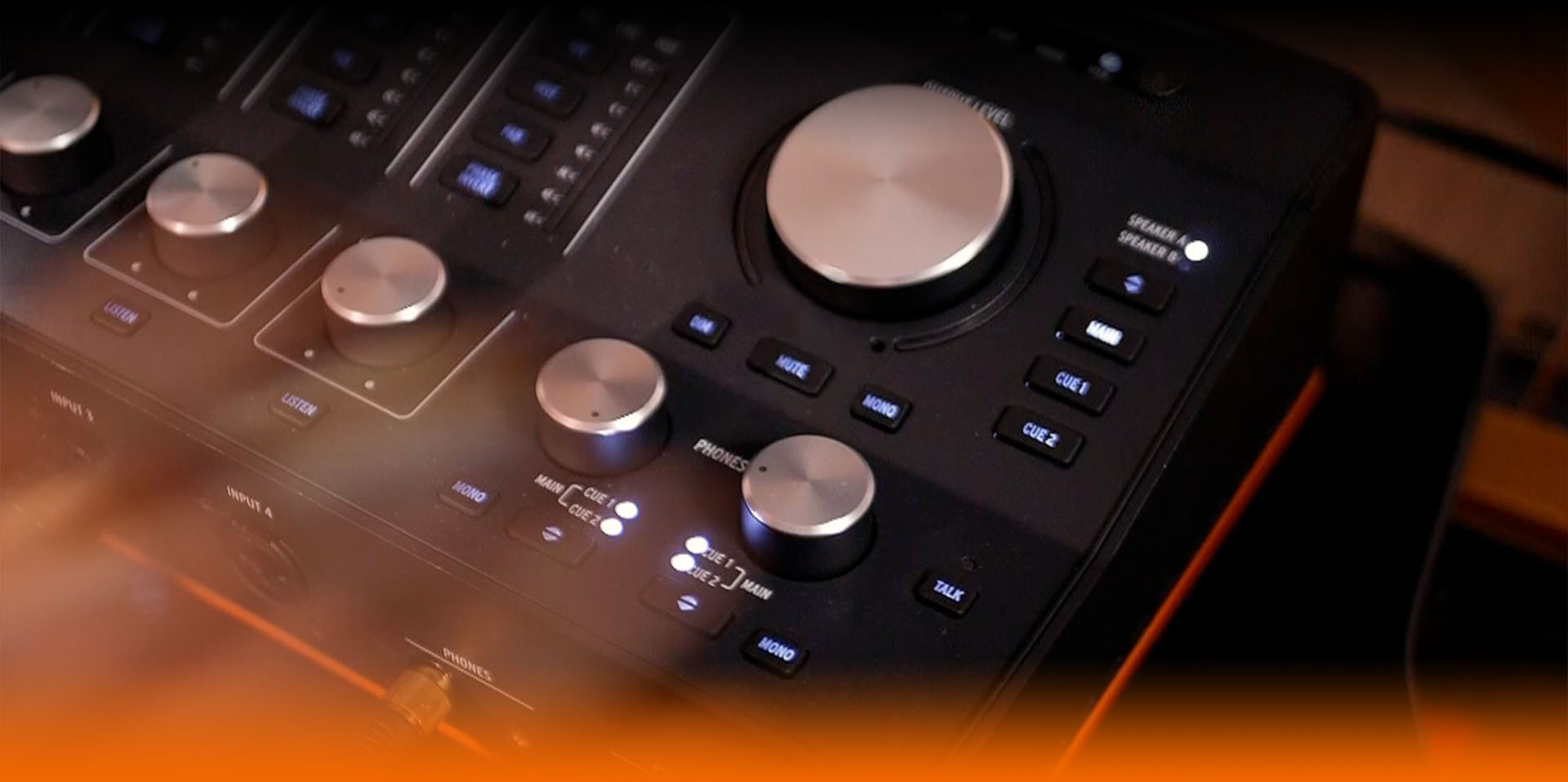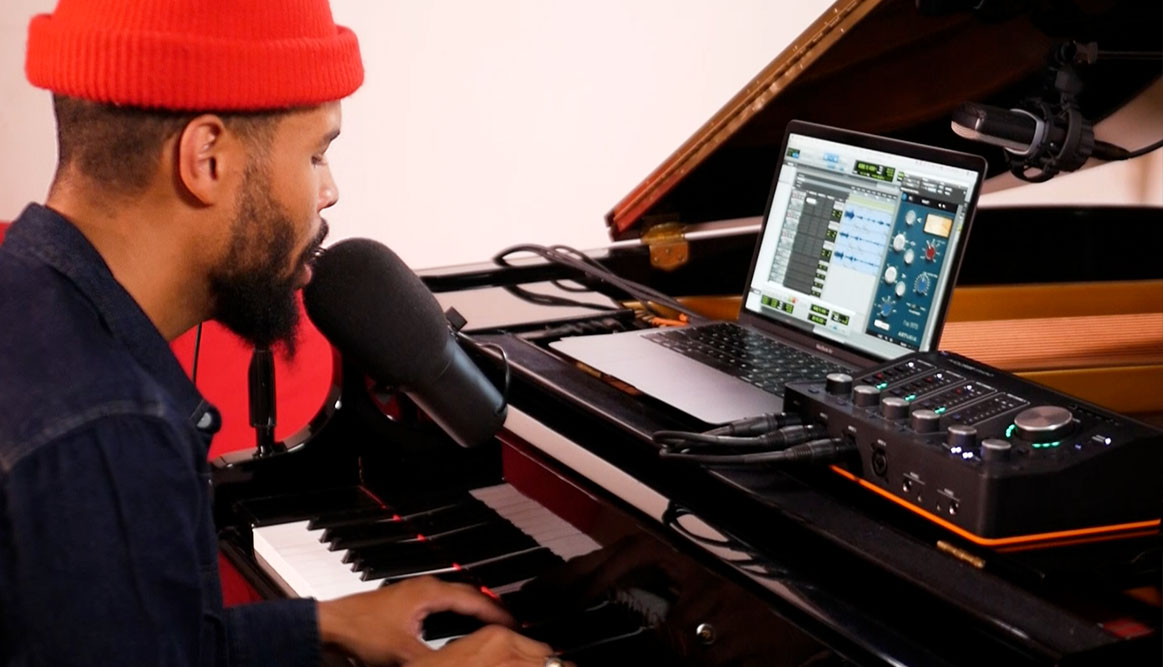 Versatile chopping with AudioFuse Studio
I love starting off with chopping samples up. Bring a vinyl, play it to me, and I'm the happiest child in the world. I always have to have a vinyl player, whatever session I'm in. I put it through my phonos, through the AudioFuse Studio, and listen to that crack, to all that sound. I'll take the weirdest thing, chop it up, or I'll take samples that I just recorded at the beach two days ago. I'll import them through my bluetooth and my interface, and we can start a song from whatever.
On the emulating powers of Creative Suite
One of the cool things about Creative Suite is, for example, when you hear your favourite record and you say: 'I want those drum sounds'. We as producers now use emulators. Let's say you hear a sound on the Beatles and you're like - 'I want that!' These emulators are able to create a sound, like you're in Abbey Road, or the microphone preamp that you use, the Neve that's in the console.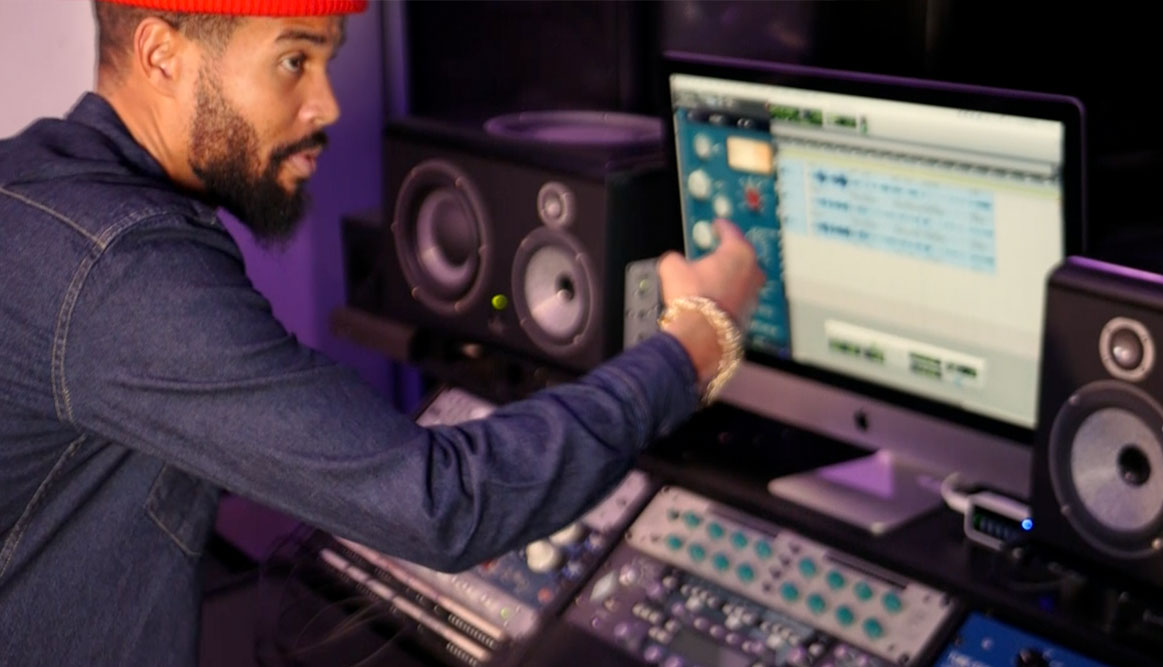 Arturia has done a great job with emulating a lot of the sounds from the classic things that we love as producers and creators. So that's one thing that I love about this whole thing.