FLOEX
(TOMÁŠ DVOŘÁK)
A tale of coming alive
FLOEX
(TOMÁŠ DVOŘÁK)
A tale of coming alive
Based in Prague, Czech Republic, Floex (Tomáš Dvořák) is an award-winning composer blending electronic and acoustic sounds in unique ways, a synergy that bloomed on his album with Tom Hodge.
We talked to Tomáš about his latest project, Hotspot, and his newest collaborator, Josef the robot.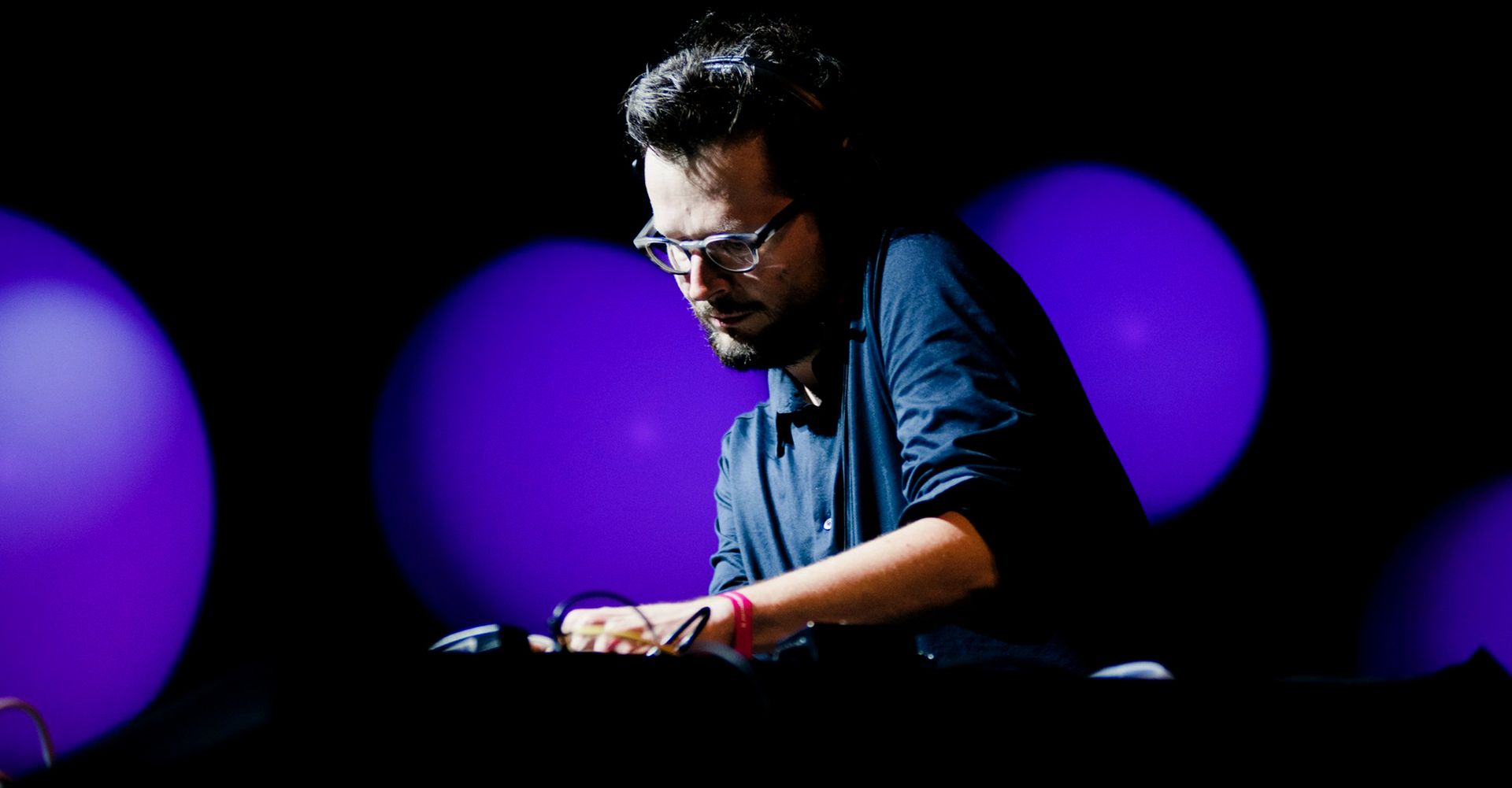 The many colors of Floex
Multiple award winner of the Anděl ('Angel') Award, the Czech Grammy, Floex's work spans across electronic music and game soundtracks, with his recent releases including 'A Portrait of John Doe', an EP 'Gone', and 'Zorya'.
Floex includes a production of many different things, for example making electronic music, but also creating interactive installations, or composing music for computer games - and I often have some fun with DJ-ing.
He performed at festivals in the UK, Germany, the Netherlands, Spain, and Turkey. His ecstatic DJ personality is quite different from his atmospheric compositions, and his DJ sets can last for 10 hours or longer. Through mixing techno and electronic dance with occasional trips across other genres, immersing in his sonic journey often leads to a state of transcendental dance.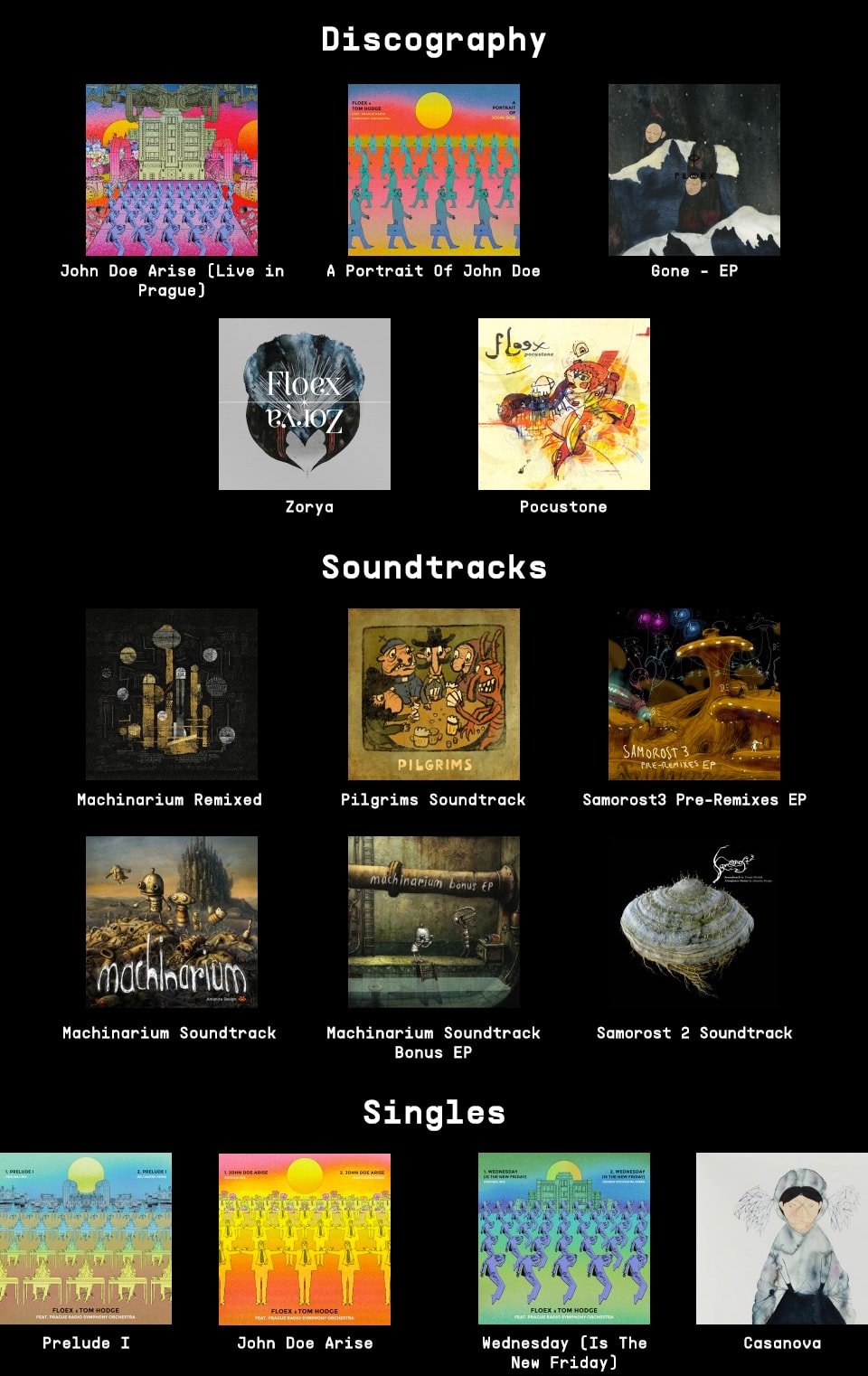 As a versatile artist, Tomáš is involved in multimedia art. He created the 'Netykavka' project in 2016 with Dan Gregor of Initi, and presented it in New York in a theatre show. The interactive light sculpture, where rays of light projected on performers, acted as a fully responsive musical instrument, making the music performance uniquely different each time it was presented.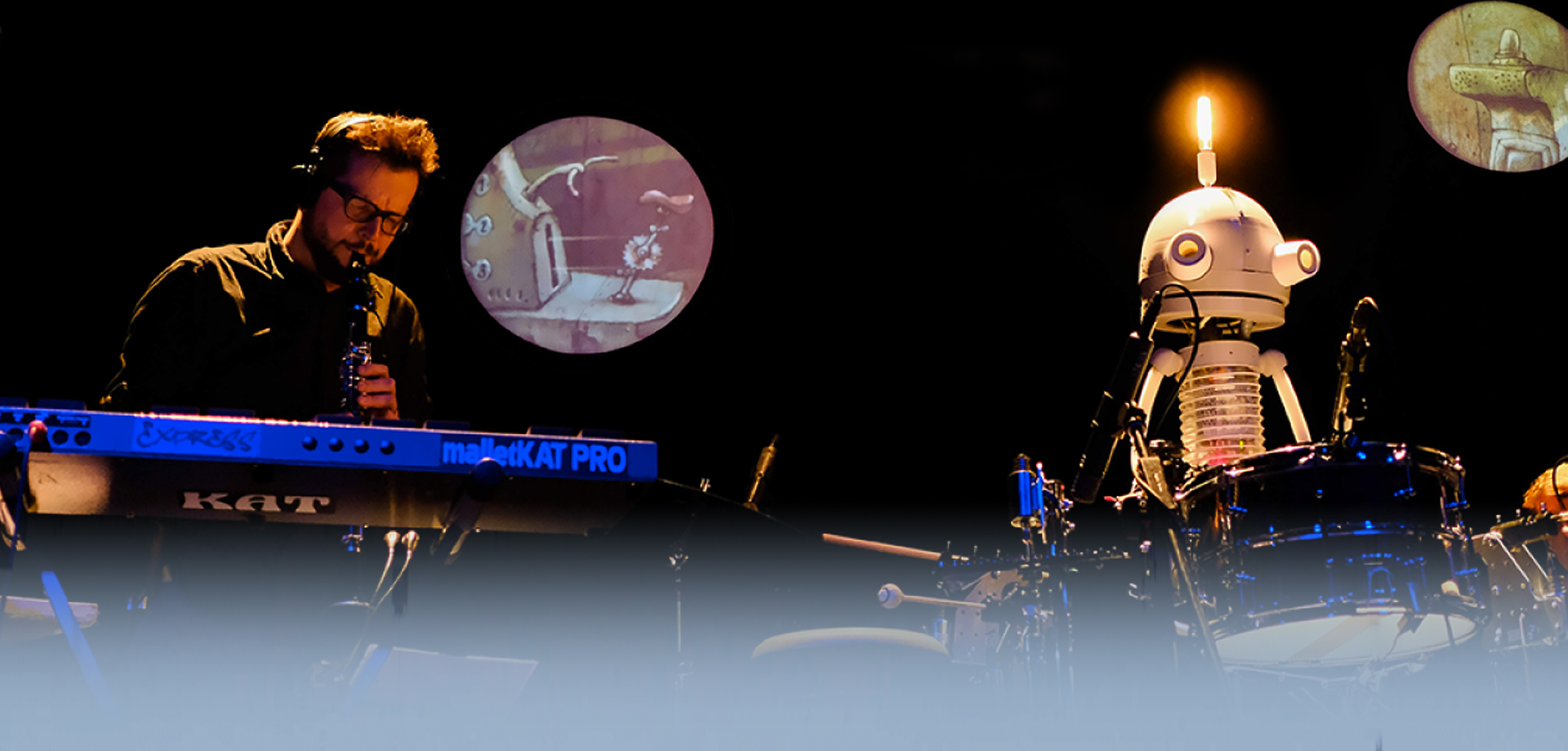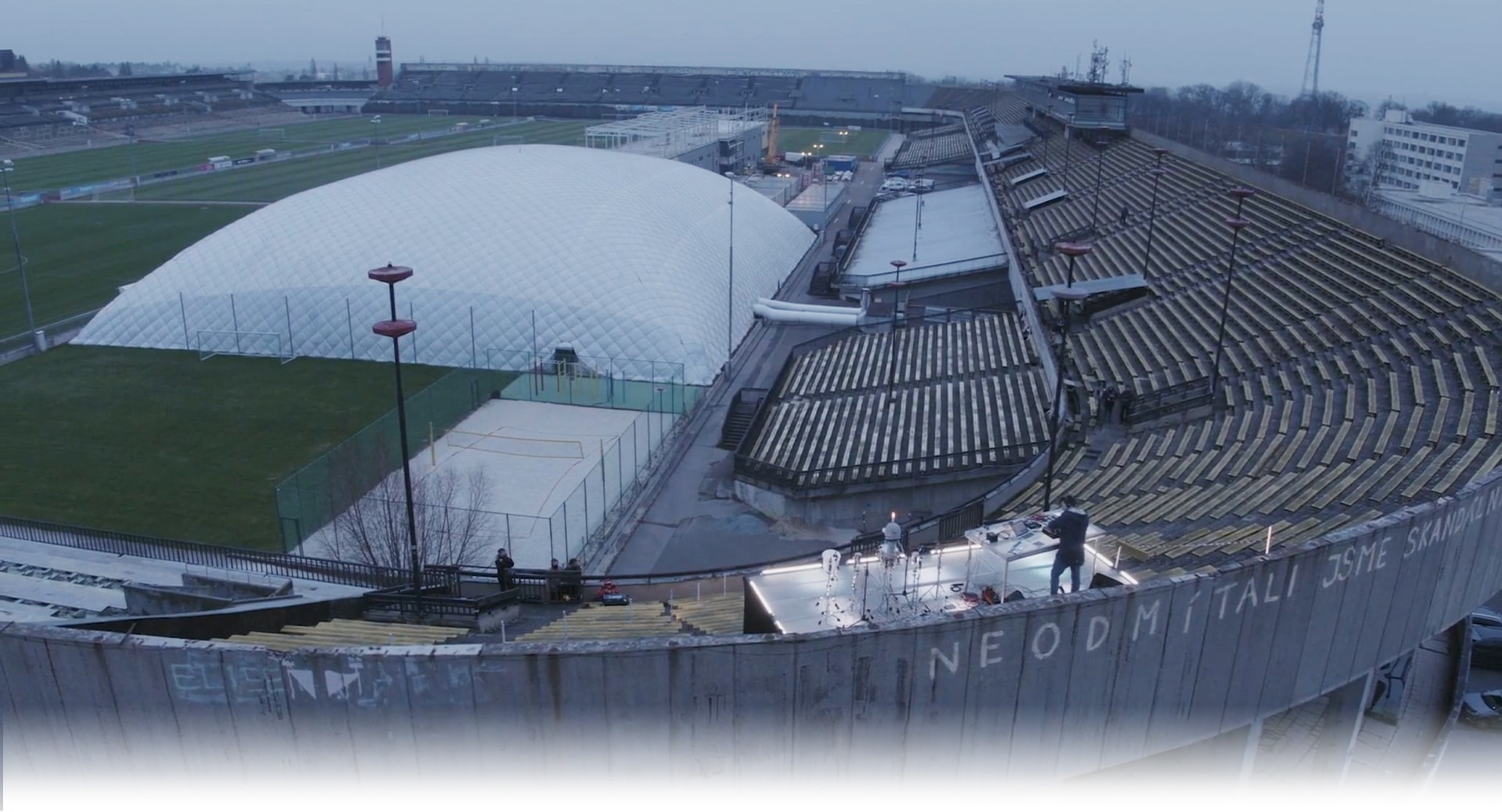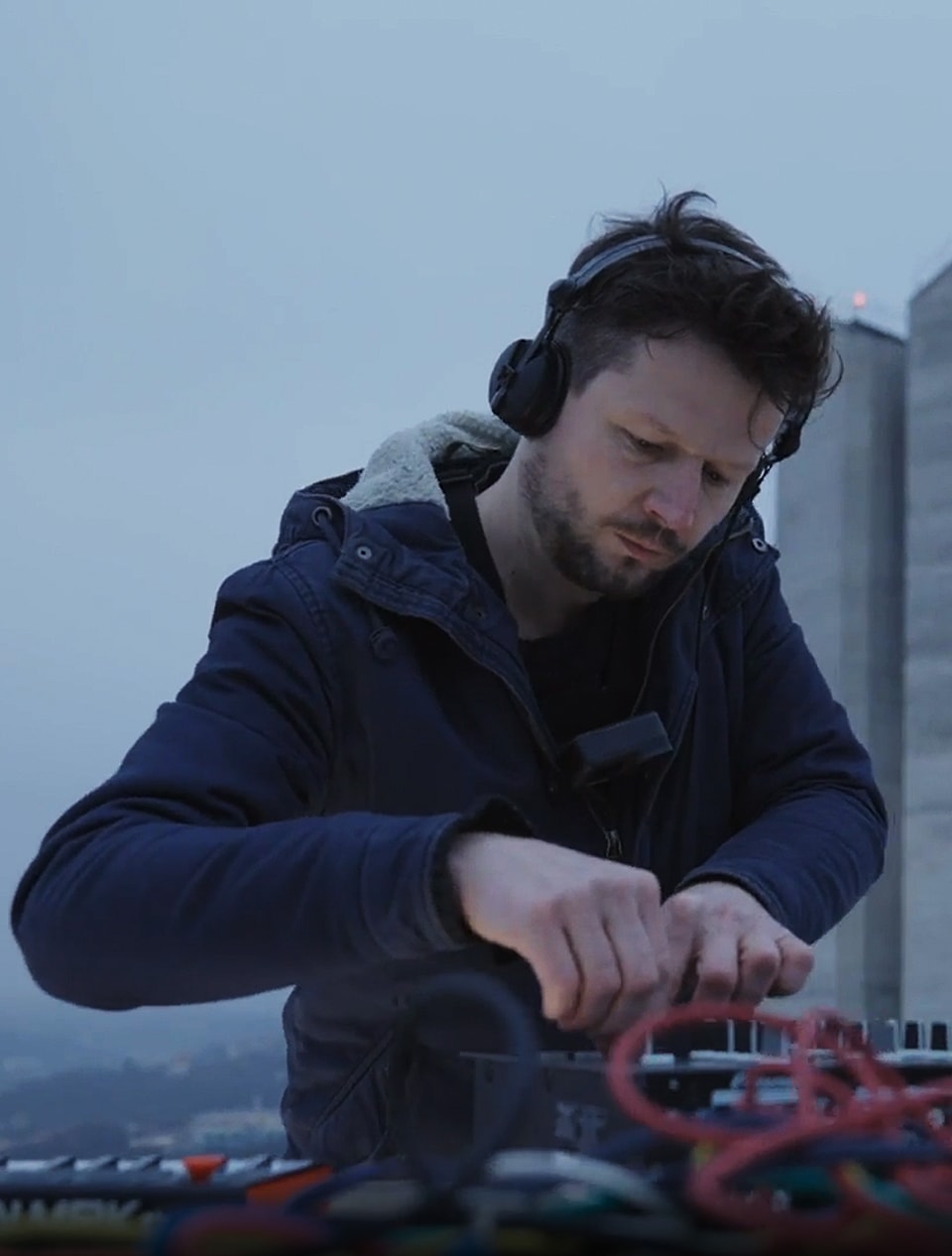 A hotspot of creativity and history
Recently, we've created a project called Hotspot. So far, it's mostly this DJ set filmed at Strahov, which is an interesting stadium in Prague with a truly captivating history. It's one of the biggest stadiums in the world, and in communist times, huge 'Spartakiad' shows were being performed here - (a Soviet sports event) where you had thousands of people doing synchronised exercises. A lot of things have changed since then, but the unique industrial atmosphere that this place carries, and its 'genius loci', remains.
The Strahov stadium was first built in 1926 and has been an important historical site ever since. In 1948, Sokol, the all-age gymnastics organization, organized a massive protest against the loom of communism. Since 1955, Soviet events started taking place, including impressive acrobatic plane shows, motocross races, or parachutist jump-offs. The last Spartakiad took place in 1985, a few years before the fall of communism in 1989. In 1990, one of the biggest Rolling Stones concerts ever with over 100,000 attendees took place here, marking a new era of open borders, an era when rock'n'roll was finally able to breathe beyond the black market. Guns N' Roses performed here in 1992, Bon Jovi in 1993, and Aerosmith and Pink Floyd followed in 1994, cementing the stadium as a performing space worthy of the greats.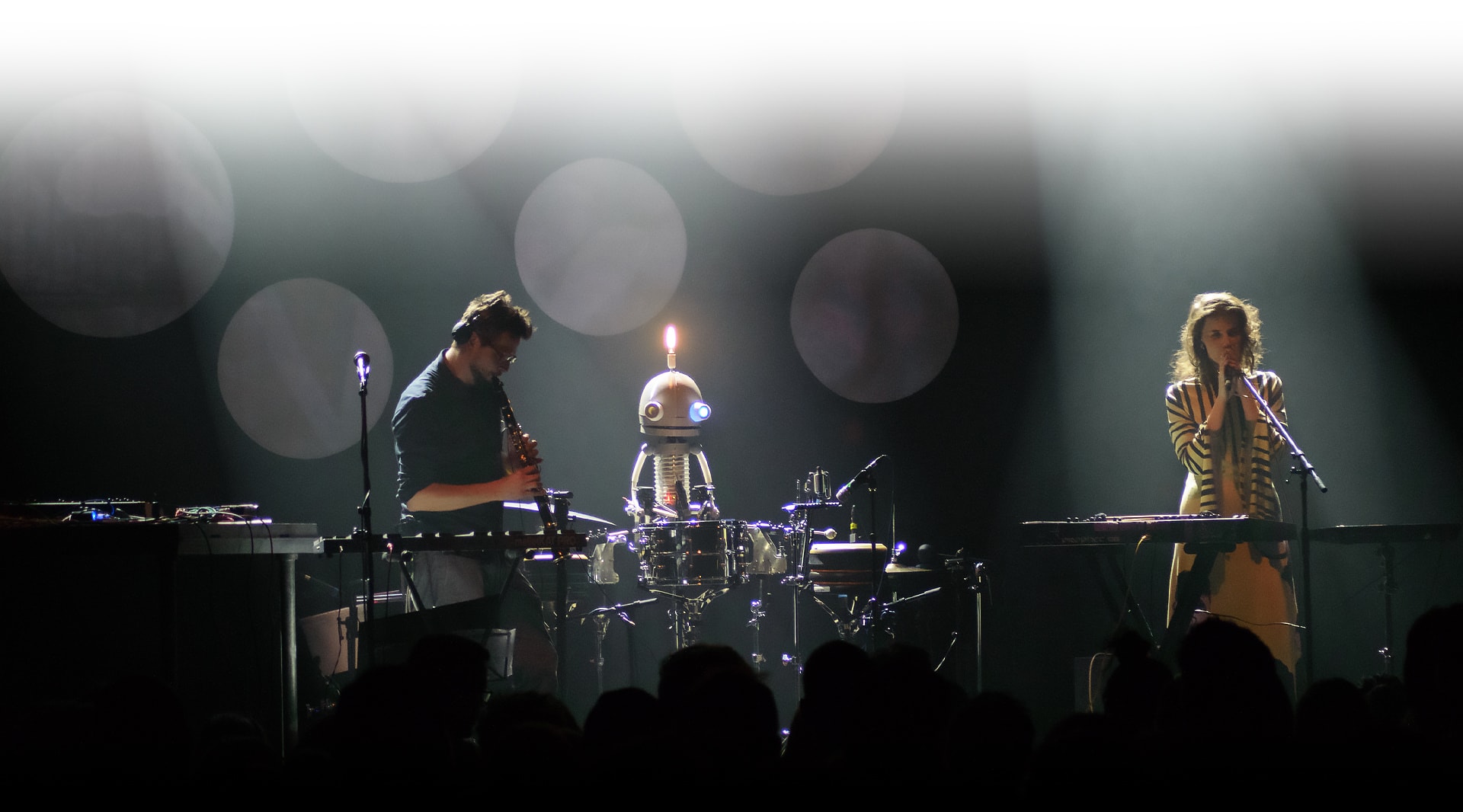 Coming alive
The DJ set that we've done here is a bit unusual - mostly due to the fact that, as part of my DJ set, I improvised with a robotic drummer. It's actually a character from a game called 'Machinarium', which I also composed the soundtrack for. At one point, this robot just kind of came to life for me, started drumming in my band, and I continue to work with it on various other projects.
Machinarium, a visually striking robot adventure game, received international recognition for its artistry, brain-teasing puzzles, and the atmospheric and playful soundtrack that completes the game's innovative nature. It was awarded 'Best Soundtrack of 2009' by PC Gamer, 'Best Indie Game of 2009' by Gamasutra, and got the 'Excellence in Visual Art Award' by IGF in 2009.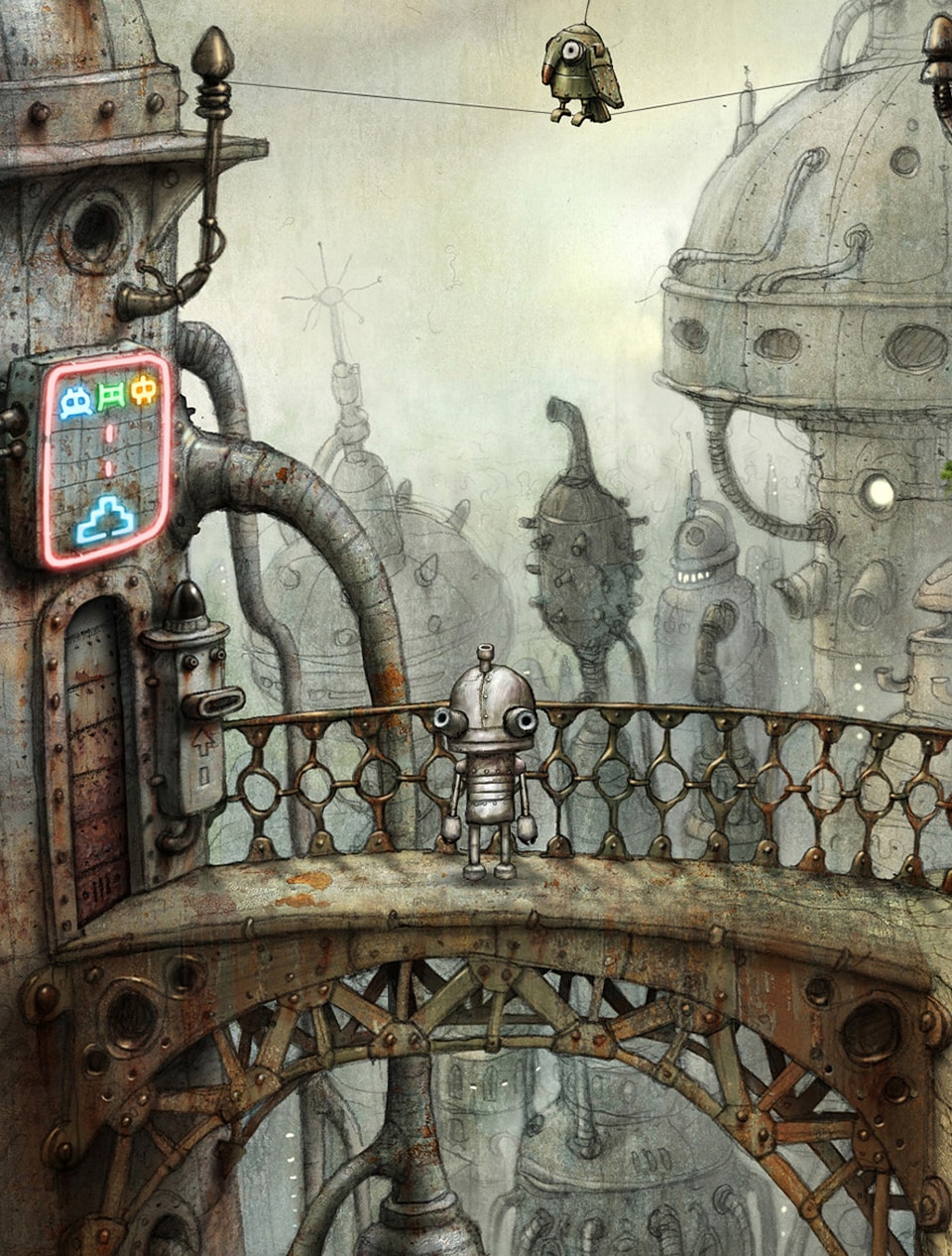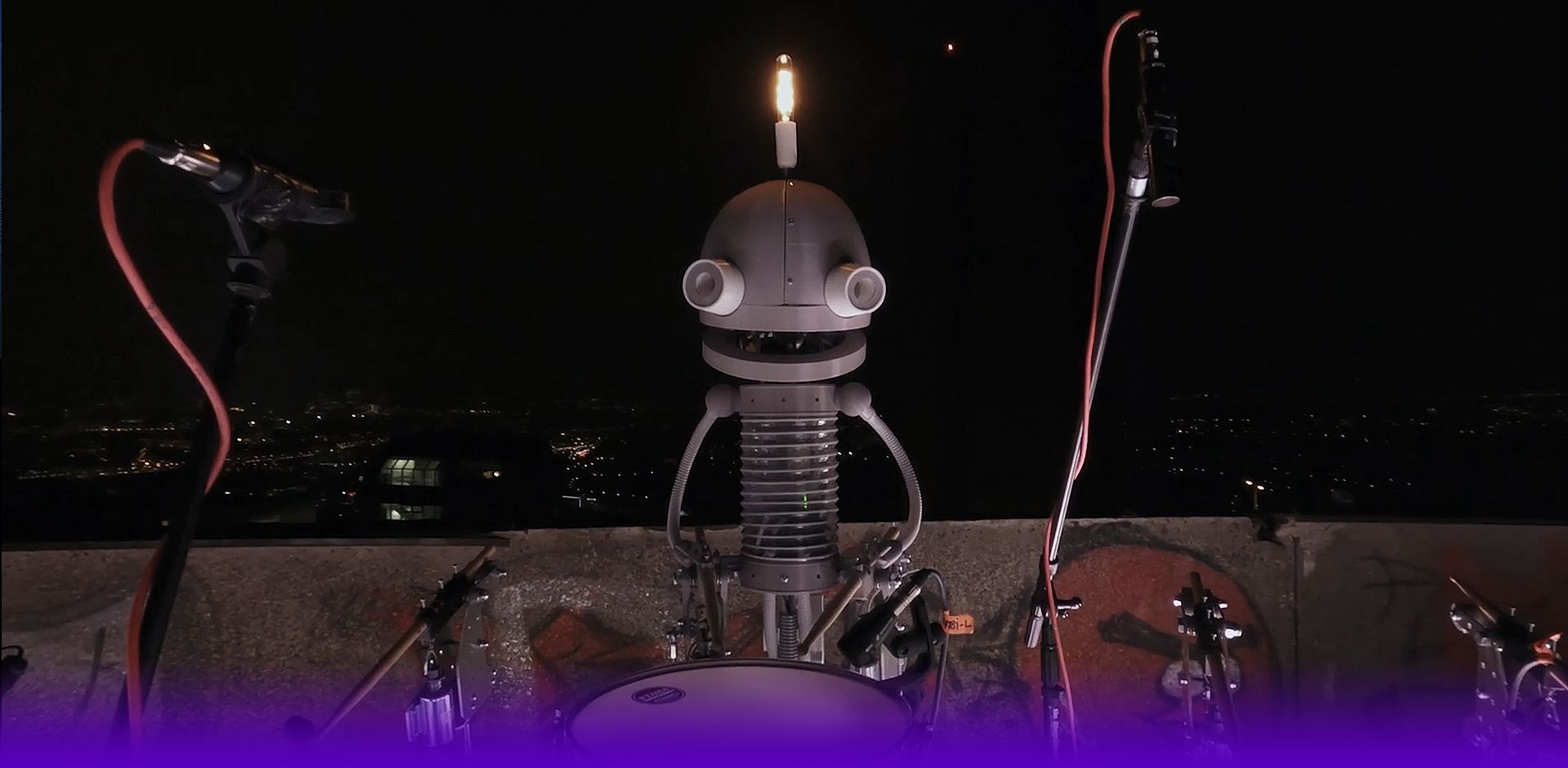 Machine-fast beats with BeatStep Pro

Floex's use of the BeatStep Pro is a great example of balancing mechanical precision while achieving organic growth of melodies and beats.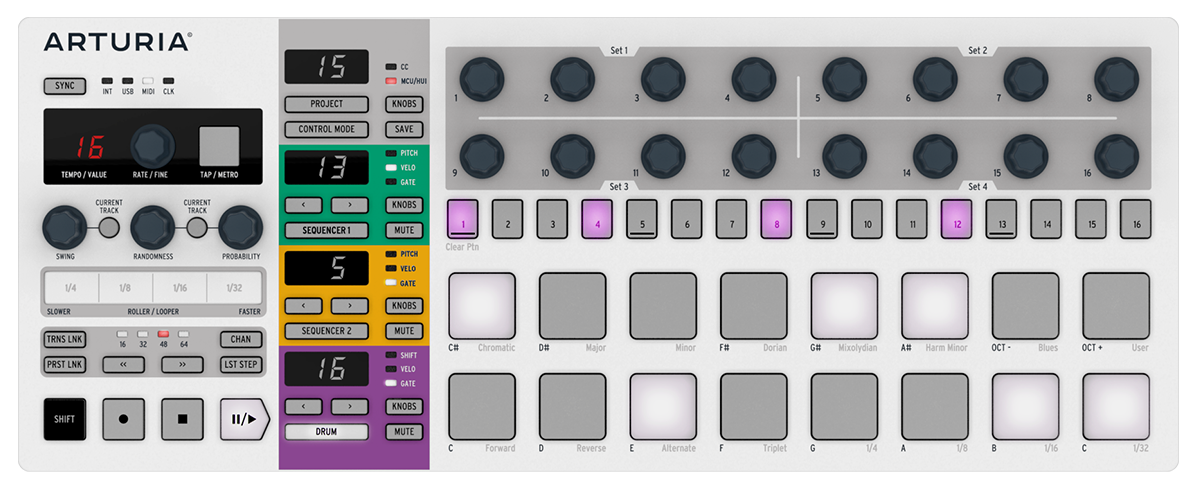 For this specific project, I needed a unique instrument that would control my robotic drummer. I needed to achieve fast programming of beats in a live setting. And precisely for this sort of task, sequencers by Arturia (BeatStep Pro) are great, because they allow fast and intuitive workflow. You can really pump the beat into it in real time and be playful with it in a lot of different ways.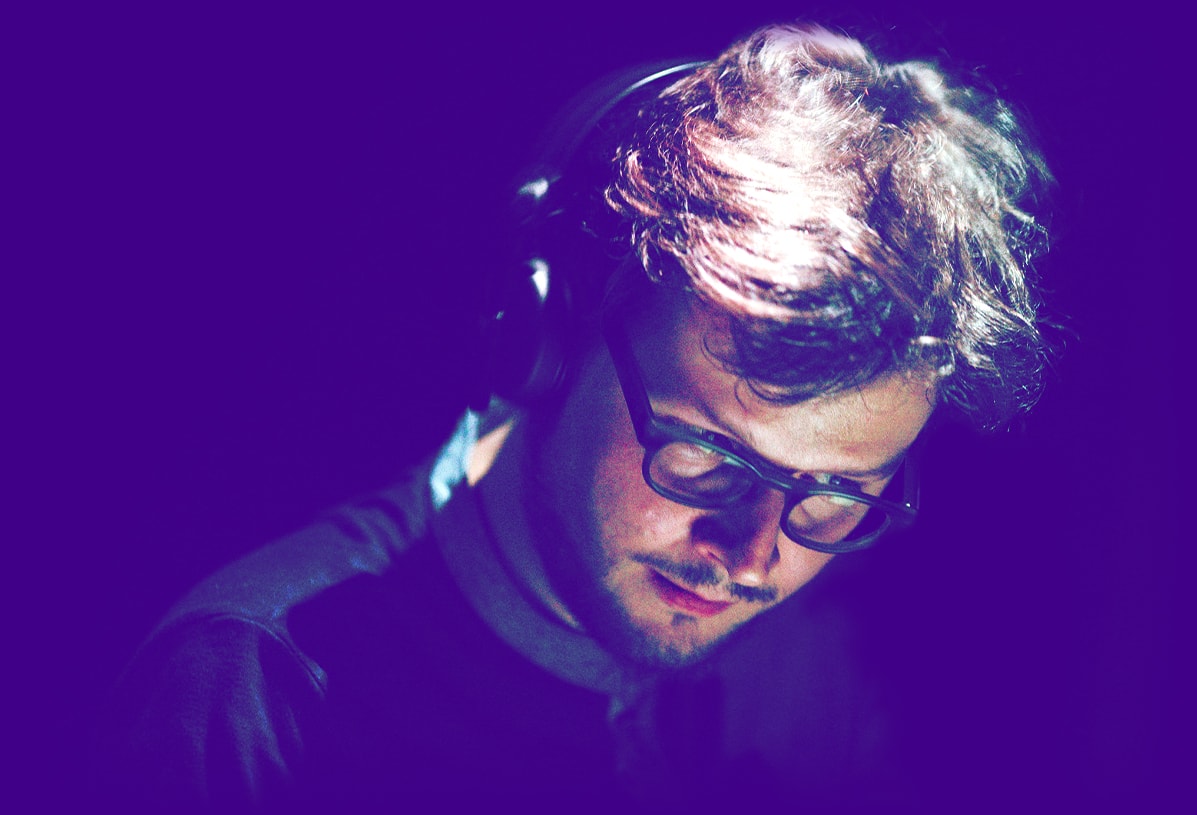 Experimenting with technology

Floex is an artist that pushes the boundaries to reach new levels of original expression. Here he explains how the whole DJ setup worked from a more technical point of view based around the BeatStep Pro.
The whole setup is quite simple. We used a special device called 'driver', allowing us to convert standard MIDI messages into electrical impulses for the solenoid motor, which operated the different drum elements. We ended up using a driver made by a Berlin group Dada Machines, which provided us with more channels and better customisation.

This is how the whole setup worked: BeatStep Pro MIDI OUT is connected to the computer MIDI IN with Ableton Live. The reason why we used Ableton and not the standard DJ players is because of the synchronization between Josef and the tracks I was playing. The synchronization between BeatStep Pro and Ableton works perfectly, it's bulletproof. Another reason is latency caused by the solenoid motors, which is simple to resolve in Ableton, as it takes some time for the robotic drum stick to reach the surface of the drum.
Floex highlights the controller and sequencer's live performance capacities, accessible to anyone wanting to bring their ideas to life:
I really liked all the improvisation functions, like roller and looper, and also probability functions, which brought a ton of organic flow into the live improvisation. It's also really fun to drift between full improvisation and prepared elements. For example, I would build some drum build up from scratch, and then easily switch into pre-saved loops for the next part of the track.

Lastly, it's great how easily accessible the whole patterns are. Because on DJ sets, I like to quickly but continuously change elements in the pattern to make it evolve.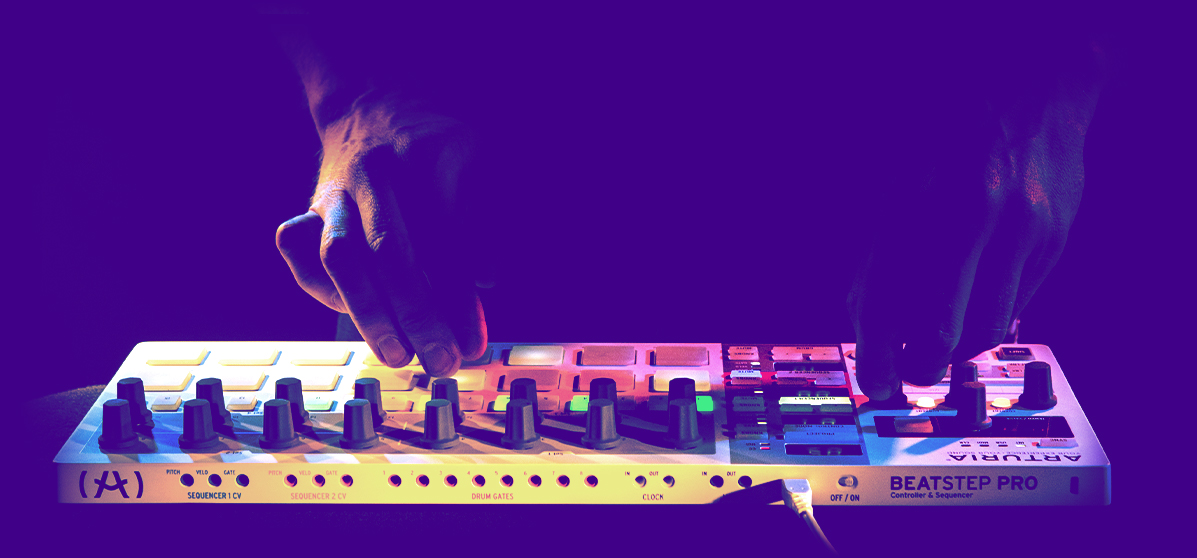 Endless ways to be playful

With the right tools, an artist's musical potential can rise up high.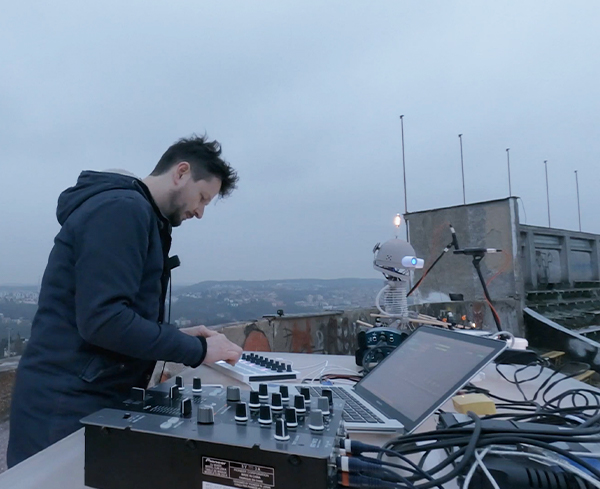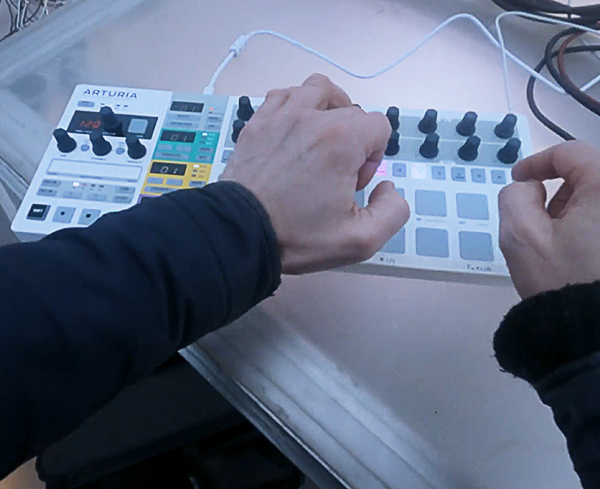 Arturia also makes many other things possible. For instance, you can randomize some of the beat's parameters, so your composition is always changing, or you can just play with it, loop it, phrase it, and so on. I feel this project opened up many possibilities for me, and I'm excited for new ways to develop the idea.