Black Friday
50% OFF Flagship Software
Black Friday
50% OFF Flagship Software
OP-Xa V
These are the savings you've been waiting for. This Black Friday, kit out your virtual studio with dream keyboards, timeless studio FX, cutting-edge synths, and more with our biggest software sale ever.
With discounts starting at 50% off additional savings for registered users, and 500 exclusive presets included with Pigments, don't miss out on the best prices yet on all of our flagship software titles.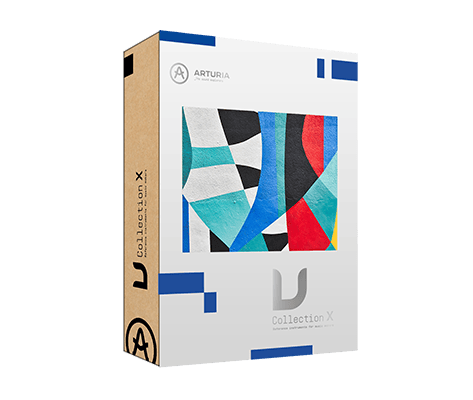 V Collection 8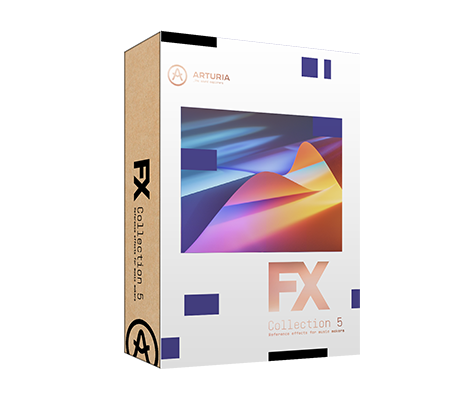 FX Collection 2
Pigments 3 + Spectrum
Make your sonic dreams a reality and capture 'that' sound you've been looking for. The greatest synth & keyboard sounds of all time, from Vangelis to Bruno Mars, Tangerine Dream to Kanye West, captured in a single all-in-one plugin suite. Legends like OP-Xa V, DX7 V, Mellotron V, Jup-8 V, Emulator II V, and many more, reimagined & enhanced in software form.
Nail the perfect mix every time, or push your sounds beyond the threshold. Your dream studio re-engineered with the most in-demand production tools and iconic studio effects, all in one. From analog classics like Chorus JUN-6 and Comp DIODE-609, to creative trailblazers like Rev INTENSITY and Bus FORCE, this is studio-quality sound at your fingertips.
The ultimate softsynth spanning every shade of synthesis, tailor-made for modern electronic music production, cinematic sound design, and everything in between. Featuring multiple sound engines, limitless modulation, and a fluid color-coded workflow, Pigments puts the most complex sound design on easy mode.
Spectrum SoundPack
Purchase Pigments this Black Friday and get the Spectrum Sound Pack, featuring 500 exclusive presets, totally free. Seismic basses, celestial pads, resonant string-like plucks, synthetic choirs - an essential sonic expansion for musicians, sound designers, and producers.
Crimson
Red-hot modern bass spanning wavetable, additive, and hard-edged FM sounds.
Malachite
Crystalline pads, glassy textures, and bell-like resonance brimming with harmonic detail.
Ochre
Expressive timbres inspired by pianos, organs, vintage synths - keys unlocked.
Amethyst
Layered ambiences, from granular flickers to angelic choir pads to evolving additive patches.
Onyx
Tension, time, and texture - sequences, percussion, and SFX to keep your mix moving.
Sign up to our newsletter!
Get expert sound tips, exclusive offers, and endless inspiration straight to your inbox. Built for everyone - from the aspiring producer to the studio veteran - let's take your sound to the next level.