Solidtrax
Show Less
About the artist ↓
Since 2022 Solidtrax is a solo endeavour run by Bastiaan Barth. My passion for synthesizers, effects and music dates back to the early 90's. In 2014 Menno Hoomans and I started Solidtrax and we had the privilege to have our first big sound design project for u-he, followed by assignments for other companies like Roland, Bitwig, Cableguys, Kilohearts and Arturia. Latest projects include sound expanders for different synthesizers and effects, such as the MicroFreak.
We have an Ensoniq ESQ-1, the little brother of the SQ-80, so we have already experienced the lovely and kind of unique sounds that this family of synths can produce. It's really amazing to have the SQ-80 now available in plugin format. To our ears, it really nails that unique Ensoniq sound signature. We think the main strength of the SQ-80 are the 4 envelopes and 3 lfo's, allowing you to add a lot of modulation and movement to your sounds.
Every preset we created from scratch and in most cases, we let the synth basically guide us in a certain direction. Most of the time we start with the oscillators and filter to get a certain timbre. After that, we play with the envelopes to find out if it works best as a pad or a key for example, or if it perhaps should be a mono-lead instead. Often we add effects in the final stage, but sometimes we incorporate them very early in the process.
Thomas KOOT
Show Less
About the artist ↓
Thomas Koot studied music at the Conservatories of Rotterdam and Enschede. He's an active musician and DJ, playing live with various instrumentalists. He is a former sound design teacher at the Media Music Department at the ArtEZ Conservatory, and has designed sounds for Native Instruments, Fabfilter and Arturia's own heavyweight Origin synthesizer.
The waveforms are just spot-on. It is not just the fact that they have a lot of retro-character, these are the exact waveforms that have been used on countless records. You can freely combine and tweak them and the result will always be convincing, which is a true quality of a classic instrument.
The SQ80 was made when I was far too young to play a keyboard, so I did not really have first-hand experience with the original machine. Therefore, I started the sound design work without too much prior expectations. I quickly found out that this synthesizer pushes you in a certain direction, which I think is a good thing for an emulation. The hidden-waves are really unconventional and because of this, they force you to rethink your traditional approach to designing sounds!
I really appreciate the ease of use of the recent Arturia emulations. You can dial in a sound extremely fast, without being distracted by hidden menu's or overwhelming options. The gritty and crude samples of the original SQ80 are what really set this synth apart from modern clinical-sounding wavetable synthesizers. It just provides instant flavour!
Jean-Michel Blanchet
Show Less
About the artist ↓
Jean-Michel Blanchet is a sound designer and music producer, passionate about electronics and synthesizers since the '70s. He started by creating sounds on memory-less analog instruments such as the Oberheim OB-1 (his first synthesizer), the ARP Odyssey, and the Prophet 5...and never stopped!
The SQ80 and the VFX were among my favourite synths for their unique sounds, both very digital with the sampled oscillators and wavetables and very fat and dirty sound thanks to the analog filter and the VCA output which bring warmth and distortion absent on the digital synths of the 90s. I find this grain and unique sound palette perfectly on the SQ80 V. The very complete synthesis chain makes it easy to create such varied and contrasting sounds, from soft ambient pad, bells or arpeggio sounds to harsh or dirty industrial leads or ambiences.
As the SQ80 V offers a lot of possibilities in terms of synthesis and modulation parameters, I often start with a very simple sound ("New Preset" option) and imagine the sound I want to create. I start by creating the basic timbre with the oscillators (waveforms and pitch) and then the filter (Cutoff / Resonance) before connecting the necessary modulations to the sound. (envelopes, LFOs etc...) I finish by assigning MIDI controllers and macros to make timbre or effect changes for real time playing
Maxime DANGLES
Show Less
About the artist ↓
Maxime entered the core of the electronic music scene in the mid-2000s when he signed his first EPs on the Kompakt label, where his melodic techno with a classy groove fit perfectly. From then on, his releases were noticed by such great artists as Moby, Simian Mobile Disco or Röyksopp, who asked him to remix them. Maxime Dangles has developed a taste and high standards for successful solo performances, as illustrated by his first LP "Resilience", asserting the mutations of his sonic imprint, somewhere in between a generous and exhilarating techno, downy electronica and organic and introspective compositions. As an openly eclectic producer, Maxime travels all through France wherever his numerous experimentation and collaborations take him, when he's not busy performing live on stage.
I had never used this synth before and found the filter to be very musical. I loved working with the 3 different types of envelopes.
First, I had to understand how this synthesizer worked. But I was able to create quite a few presets in a short time thanks to its simple and inspiring architecture. I then spent some time on the hidden waveforms which are also quite original and surprising.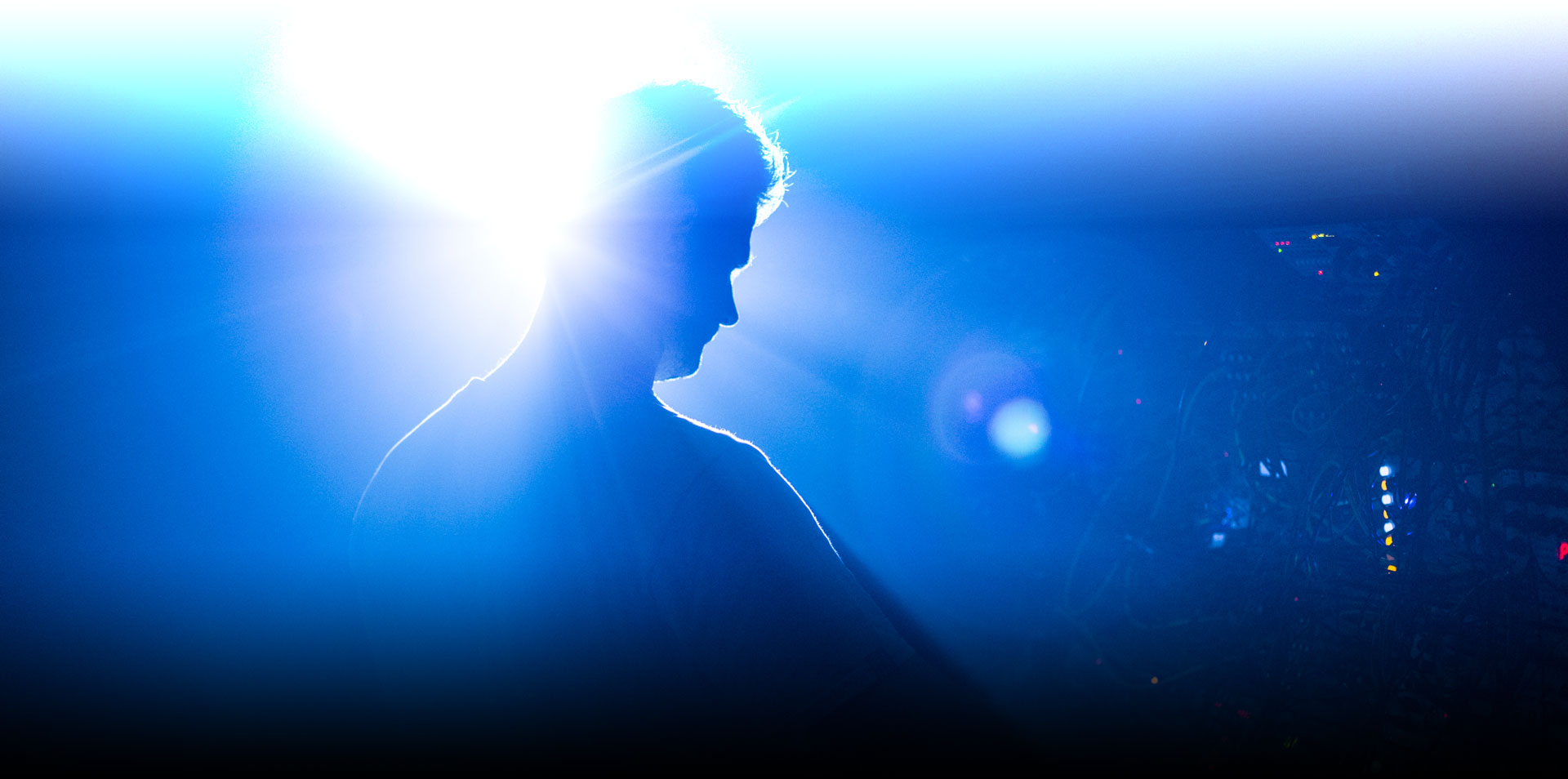 Leonard De-Leonard
Show Less
About the artist ↓
For over two decades now as a producer, sound designer, label founder, remixer, DJ and sound engineer, Leonard de Leonard has piled up an impressive body of work traveling all over the board both solo and in collaborations. From techno with Florian Meindl, deep house with Humantronic, and indie dance with Andrew Claristidge, he's been using his signature sound originating from his unconditional geek love for analog gear and modular synths over the years. Making the most out of this hardware love, he launched the Sound Provider studio where he mixes and masters all sorts of electronic music as well as pop and rock oriented projects.
I really liked it when Arturia told me about the Sq80v, having used it in the 90's I'm a bit nostalgic of the sound of the first hybrid synthesizers that mix the coldness and the hardness of the digital oscillators and the warmth of the analog filters. I'm also a big fan of the number of modulations available, the 4 envelopes with 4 bipolar stages, the 3 lfo's and the modulation mixer are a dream for sound designers, without forgetting the Arturia touch with the super simple and hyper inspiring macro management
Tom Wolfe
Show Less
About the artist ↓
I'm a professional sound designer from the UK, and through my web store tomwolfe.co.uk I've released soundbanks for some of the biggest and most popular software synthesisers and effects plugins on the market. During my career I've been lucky enough to work with a number of industry-leading companies, and have had my sounds used by Grammy-winning producers and Oscar-winning composers. I recently launched Synth Vault, a free membership site where I give away presets every month for synths, including Pigments.
Playing through the SQ-80V, I was happy to discover how easy it was to create lo-fi sounds. With grainy oscillators and a warm filter, making sounds with a vintage, atmospheric feel to them was incredibly simple. I quickly found myself creating huge ambient soundscapes with minimum effort. Having a large number of waveforms available, it was easy to create a wide variety of sounds whilst knowing that they'll have the same grainy, lo-fi feel.
"Whenever I sit down with a new synth, I always spend time searching for the sweet spots. Every synth has them, so it's a lot of fun to explore and narrow in on these areas where the synth really excels. I try and play in to the strengths of any synth, so with the SQ-80V I quickly discovered what it was that made the synth shine. Then, it was a case of creating sounds that both demonstrated this unique quality, while also being highly playable and inspiring."
"The SQ-80V was extremely easy to use, but had its own very unique character. To get these delicate, lo-fi sounds with software synths usually requires running high quality synths through some extreme processing to get that gritty, grainy sound. SQ-80V comes with that sound straight out the box, making it a really simple way of creating beautiful, lo-fi audio with ease."
Tom Wolfe