The Wurli 200A piano had a sound that could go from mellow and soft to hard and brash. This harder sound is what made it so popular in rock music as it could cut through a mix like a knife.
A soulful reproduction
Using advanced physical modeling we recreated this complex and dynamic sound.
The output can then be processed and shaped through a host of modeled guitar effects pedals. On the output we give you options like a guitar amp a Leslie rotating speaker or direct for making a vast array of sounds.
Your new best friend
When it comes to a great rock or R&B electric piano, nothing beats the percussive and cutting sound of the Wurli V.Whether you are playing electric rock backing tracks or psycodelic space trance, you will find the right sound for your song.
Press Clipping
"Gargantuan selection of classic and modern Wurlitzer sounds. Huge array of effects and tone-shaping controls."
Keyboard
"Compared to any other Wurli emulation out there, this is the most flexible and usable of them all. Wurlitzer V from Arturia is an inspiring, gritty, and fully realized Wurlitzer Model 200A inside your computer. If you can rock the Wurli it's completely worth the asking price."
SonicScoop.com
So logical
Since we used physical modeling and not static samples to create the sound, we opened up parts of the modeling engine that allows you to have in-depth control of how the instrument behaves. You can change things like hammer hardness or the harmonic spectrum or the dynamic range...all these add to the possibilities of this amazing instrument.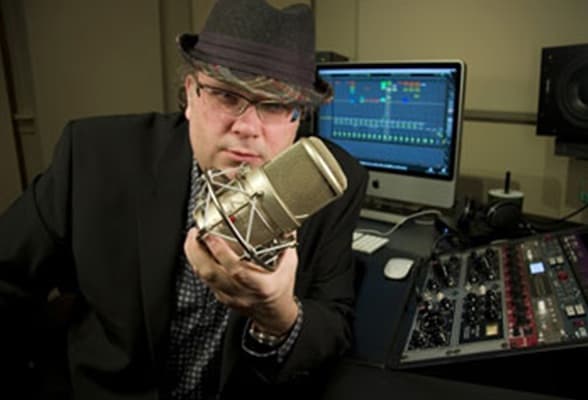 Artists Corner
It's amazing how the Arturia Wurlitzer V can take you from a very responsive vintage Wurlie... to far away worlds no other Wurlitzer has ever dreamed of going before. Brilliant !!!
Scott Kinsey
( Tribal Tech )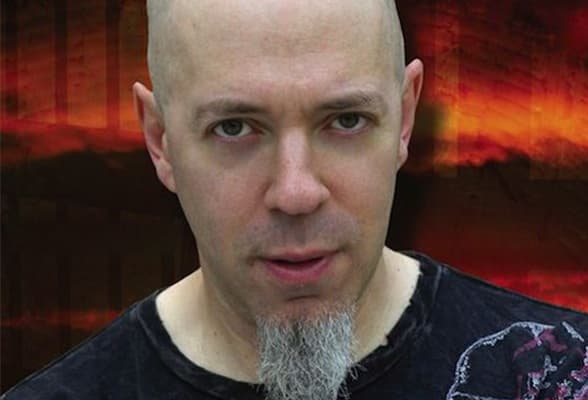 Artists Corner
The Wurlittzer V is very cool, very intuitive and fun as well. It takes seconds to wrap your head around and the sonic possibilities are vast.
Jordan Rudess
( Dream Theater )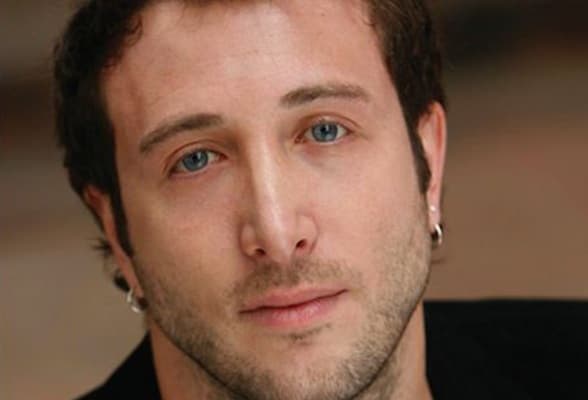 Artists Corner
The Wurlitzer V sounds amazing!!! Just like the real deal, but with no annoying 60 cycle hum! The amp choices are a super cool plus.
Jim McGorman
( Music Director )
Sound Corner
MellowVibrato
A chilled jazz improvisation using the onboard vibrato effect.
Psychotic Reaction
A moody electronic track taking advantage of the analog delay pedal to create rythmic effects.
Wurli DownTempo
This track uses one of the spacier Wurlitzer V presets for the main theme, and two more traditional Wurlitzer sounds for keys and bass. Beats provided by Spark.
Wurli FilmScore
A track that might have been used in a horror movie, using exclusively Wurlitzer V sounds (specifically some of the odder ones) to show sound design potential.
Wurli Minimal
In the vein of modern minimalist music, this track uses bell-like Wurlitzer V presets layered many times to give an almost ambient feel.
Wurli Tek
A fairly typical Dance Track using two Wurlitzer V presets, a deep and spacey pad sound and a more funky key sound with lots of automation! Beats by Spark.
Wurlie V
A modern jazz piece performed on the Wurlitzer V by Scott Kinsey. The demo also features ARP 2600 V and SEM V synth sounds. The Wurlie sounds good in the mix, almost like a 1969 Miles Davis record with a modern flavor.

Phi® Powered
State-of-the-art physical modeling designed to provide real material depth to our acoustic and electro-acoustic virtual instruments. With advanced mathematical algorithms, our engineers recreate every aspect of the original instruments, down to the finest vibrations - for a response that sounds and feels as tangible as the real thing.
Learn More
Included in V Collection

This instrument is also part of the V Collection -your complete dream line-up of the legendary synths, organs, pianos and more that made keyboard history. They're modeled with the most advanced technologies for authentic realism, and enhanced with new creative options. Whether you use it as DAW plugins in the studio or standalone at gigs, V Collection puts the greatest keys of all time at your fingertips for instant inspiration.
Learn More
Gallery
Main Features
Physical Modeling of the classic Wurlitzer 200A Electric Piano
Advanced parameters to allow in-depth control over your sound design
Includes 11 classic stompbox-type modeled effects*
4 Guitar Tube Amps and 1 Rotary Speaker modeling for vintage live sound **
Extensive MIDI mapping of pedals, effects and sound engine parameters
Modeled amplifiers

Fender Deluxe Reverb Blackface, Fender Twin Reverb Blackface, Fender Bassman, Marshall Plexi, Leslie Speaker.

*Modeled microphones

Shure SM57, Sennheiser MD 421, Neumann U 87.

**Modeled effects

Wah wah pedal, Autowah, Overdrive, Flanger, Compressor, Phaser, Chorus, Delay, Pitch Shifter / Chorus, Vocal Filter, Reverb.
The use of trademarks is only meant as a reference to clarify the instruments whose sound was modeled after and doesn't imply any endorsement.
Awards