Making sense of madness
It might sound a bit wild and crazy, but MicroFreak is easy to understand and quick to master.
Every feature is clearly marked and simple to access and control, letting MicroFreak enhances your creativity rather than standing in its way. On this page, we'll cover a few of the things that make MicroFreak a truly unique specimen.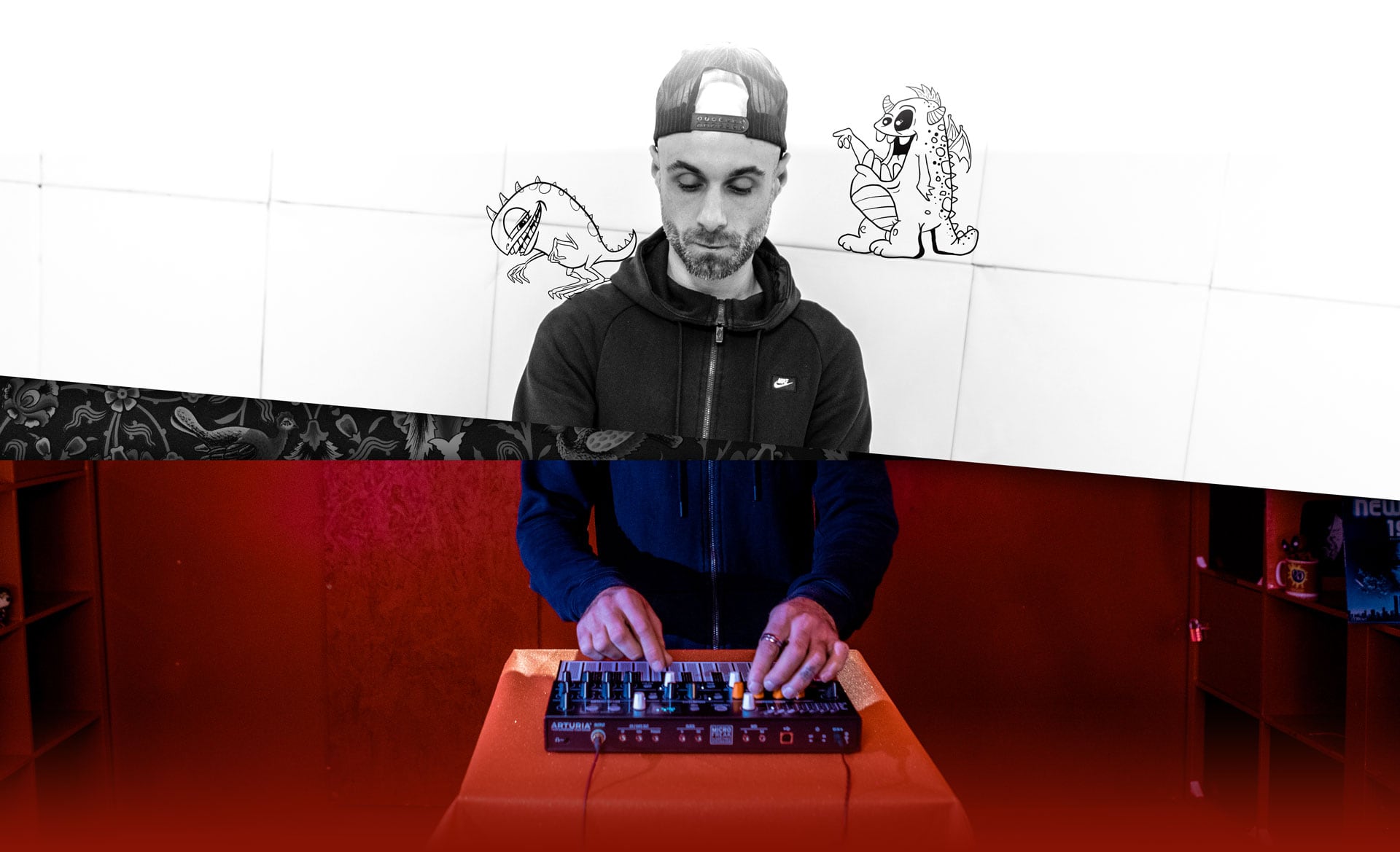 Hearing voices
The multiple modes of MicroFreak's digital oscillator can be easily switched and directly controlled with the 4 dedicated knobs in the Digital Oscillator section. The Type knob switches between the engines, while the Wave, Timbre, and Shape controls let you refine the oscillator to suit your taste.
Since its inception, MicroFreak has been constantly evolving. It now contains 16 oscillator types, covering a multitude of timbral flavors from sweet to savage. Here are the oscillator modes you've got to work with:

NEW A wavetable engine with a difference; upload your own custom wavetables - or any Wav or Aiff file! - then twist and color their sound with Table, Position, and Bit Depth controls.

A 16-band engine designed to accurately, detect, replicate, and process the complex harmonics of the human voice - and other sound sources.

Morph between particle noise, white noise, and a metallic noise that's reminiscent of a synth cymbal. A great basus for quirky drum and percussion sounds.

Precisely detuned saw, square, sine, or triangle waves let you create the fattest synth sounds around. Perfect for Trance and lush dreamy pads.

Synthesize your sound from 32 sine waves by modulating their volume. The clue is in the name, it creates harmonically rich, vibrant sounds which can be shaped with the filter.

A much-loved synth method using physical modelling to recreate the sound of string instruments, from soft pizzicato to screeching, zingy chords.
Scan through waveform snapshots to find new, unusual, and evolving sounds. It contains 16 wavetables to explore, with room for more in the future.

This oscillator emulates two basic waveforms: square and sawtooth. A square wave contains only odd harmonics, while sawtooth contains both odd and even - two distinct, essential timbres.

We've also integrated the open-source Plaits oscillator developed by Eurorack legends Mutable Instruments to bring you 7 additional synth modes. While all of the oscillators in MicroFreak are naturally monophonic, you can choose to enable paraphony to play up to 4-voices at once.

Virtual analog, recreating traditional synth methods digitally for a mix of classic and cutting-edge tones.

A triangular wave, processed by waveshaping and wavefolding creating squelchy, aggressive, and often metallic tones.

A simple but powerful twin-operator FM oscillator, with two sine waves modulated each other's phase to create sharp, acidic tones.

A percussive, granular synthesis engine that is great for adding huge texture and body to sequenced rhythms.

A paraphonic synth engine that triggers duplicates at set intervals, creating defined, static chords with one key, perfect for trance-inspired melodies.

An engine that creates vowel, formant, and simple word sounds. Automate with the mod matrix, and hear MicroFreak come alive!

Recreates the unique inharminic vibrations and resonance of a hollow structure. Perfect for adding texture, or bizarre overtones to your music.

3 new algorithms designed in collaboration with LA modular heavyweights Noise Engineering. Combining wavefolding, phase modulation, and harmonic manipulation, these vicious sounds push MicroFreak further than ever into the digital realm.

Simple sawtooth manipulations refined to deadly sonic sharpness, SawX sprinkles chorus and phase modulation into the mix for supersaw mayhem aplenty.

Additive synthesis meets wavefolding with spectacular hard sync results. Choose dense octave overtones or blow the harmonic series wide open - sparkling sound awaits.

A non-linear waveshaping algorithm that does what it says on the box. Bass brings heavy digital density and molten metal momentum to your low end.
Filtering voices
The combination of digital oscillator and analog filter is a powerful one, and the often sharp, crystalline sounds of the oscillators can be beautifully tamed or shaped using the tasty 12-dB per-octave filter, based on the legendary Oberheim ®-designed SEM filter.
Low-pass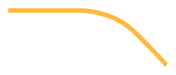 Lets the low end through, and kills of the highs. Warm up an aggressive sound, or bring everything down to a low, ominous rumble.
Band-pass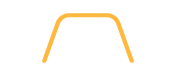 Focus on a particular frequency band to accentuate a particular tone in your sound. The ultimate sound-shaper.
High-pass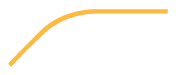 Carve away at the muddy low-end to create bright, zingy sounds, or create tension-building rises before a pulverizing drop.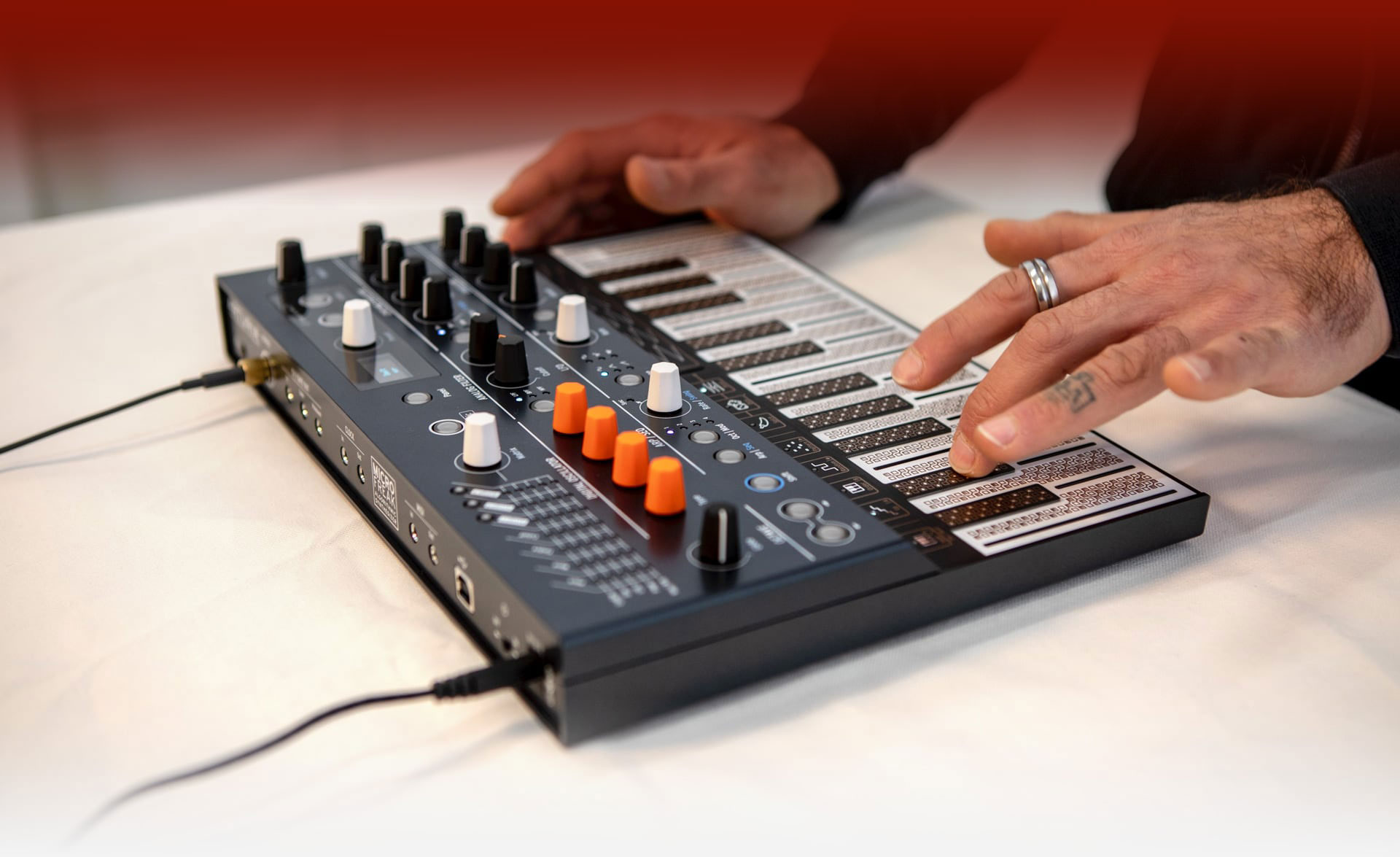 Take it step by step
Despite its small size, MicroFreak has a modulation matrix and advanced functions that make even giant synths jealous.
With 5 sources and 7 destinations available, you can virtually rewire components within MicroFreak to create totally unique sounds, especially as 3 of the destinations are user-assignable!
With easy programming using the clickable Matrix knob, a clear light-up display, and extra detail shown in the OLED screen, you'll never be left guessing what changes you're making. To route any modulation source to one of the destinations, just browse, click, and define an amount. It's easy, fast, and fun, and gives you super-powerful results that you'd expect from a synth ten times the price.


Happy accidents
MicroFreak's sequencer isn't just any old synth sequencer, it's a dual mode arpeggiator/sequencer with innovative features that will keep your creative juices flowing.

Spice
Adjusting the level of Spice in your sequence literally spices it up, altering the parameters of the pattern without changing the pitch, and creating something new.

Dice
When Dice is selected, using the touchstrip randomizes your sequence by the amount you choose, letting you find inspiration from the unexpected.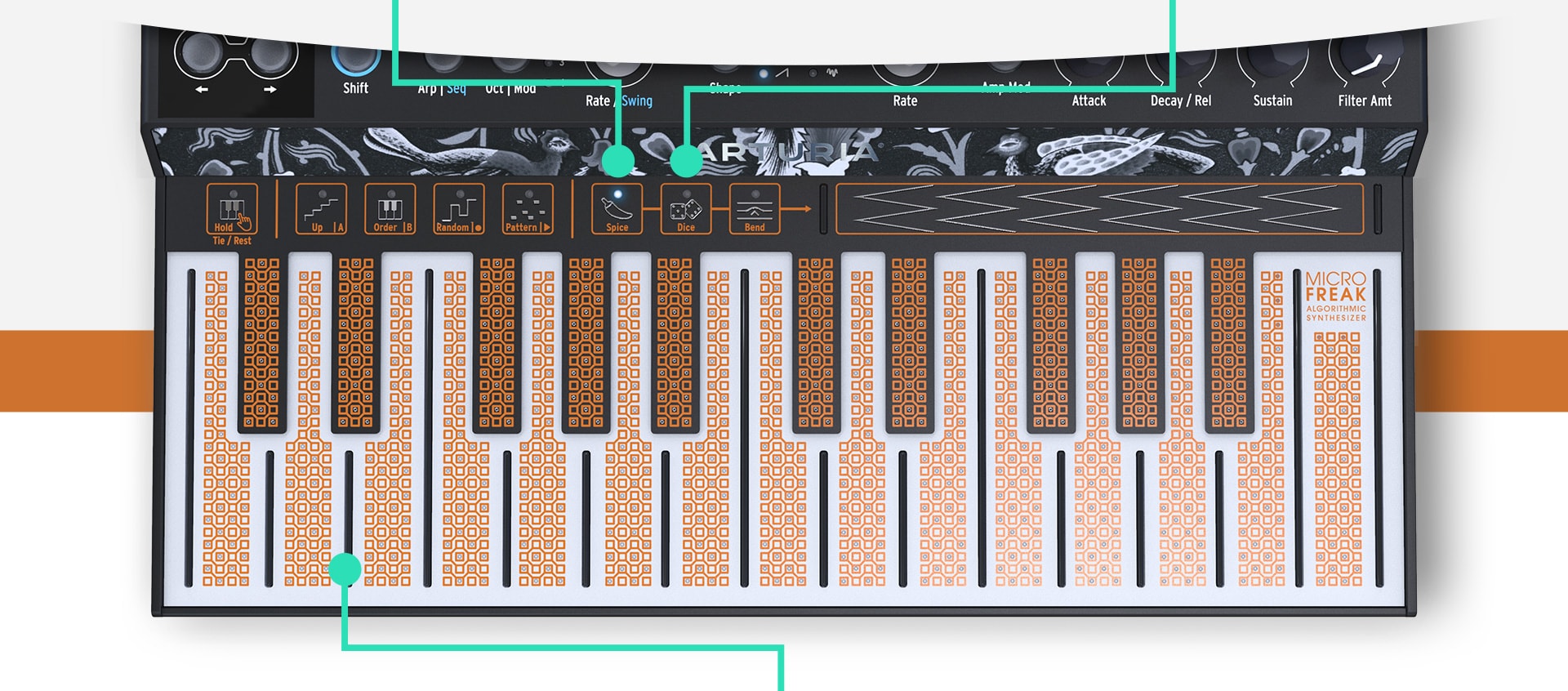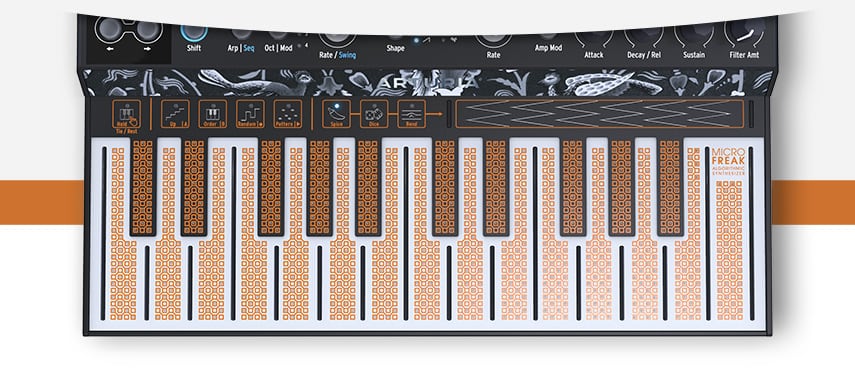 The magic touch
MicroFreak's tactile interface is like nothing you've ever used before. A flat, touch-sensitive keyboard with no moving parts may seem alien, but it feels so natural to use.
The 25-key printed circuit board not only track the notes you play with lightning-speed, but can also detect pressure or aftertouch on each note individually. This has some exciting applications within MicroFreak itself, but also for polyphonic aftertouch-enabled virtual instruments when MicroFreak is used as a MIDI controller.
The touch-controls above the keyboard also give you access to the key parameters of the sequencer, while the touch strip can be used as a pitch bender, or to control the amount of "Spice" and "Dice" in your sequences.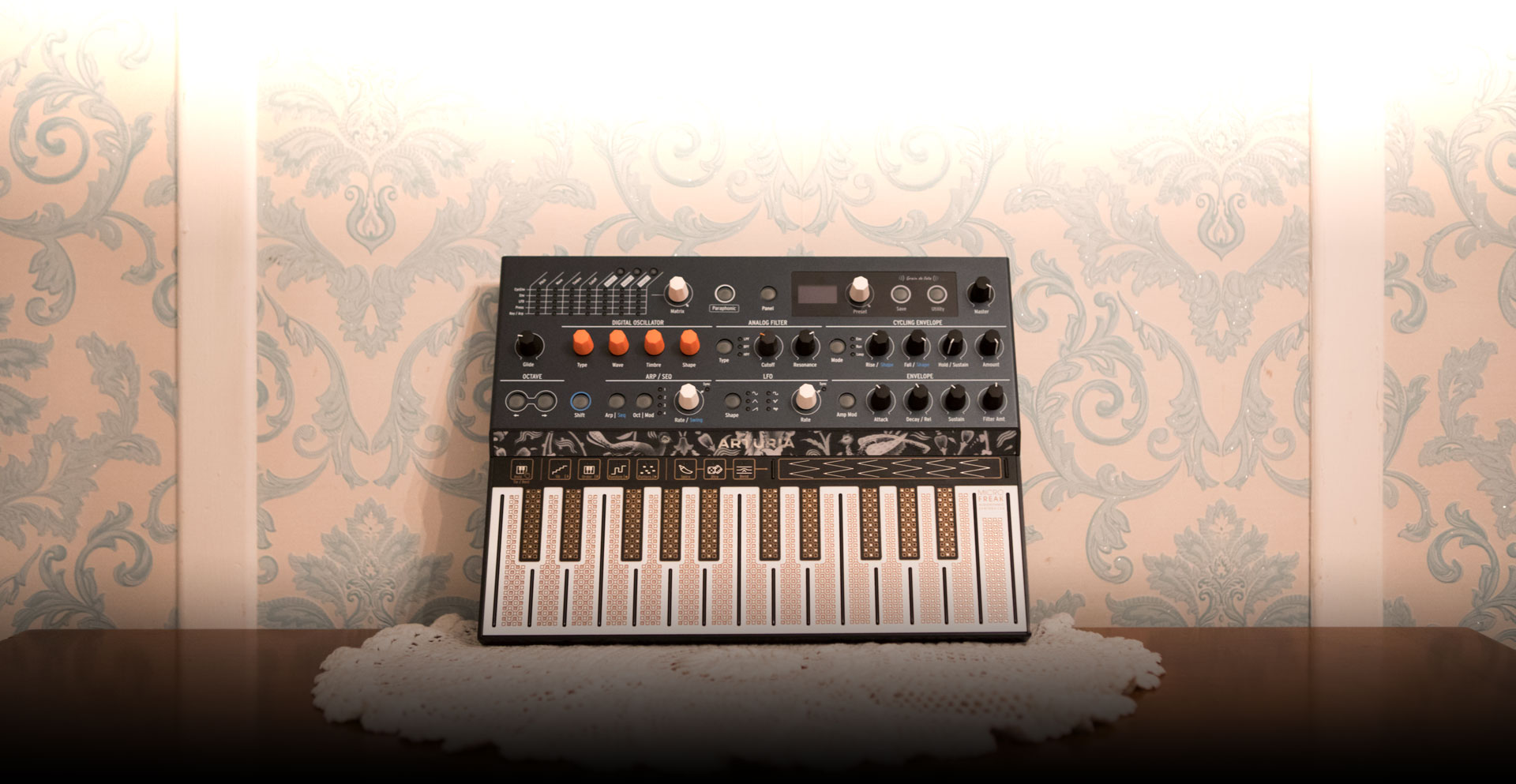 So much, for so little
Just as our debut synth MiniBrute set new standards for affordable analog instruments back in 2012, MicroFreak is set to redefine what low-cost digital synths can do.
Exciting presets
While exploring a new synth's capabilities yourself can be hugely fun, it's nice to be able to quickly flick through some presets to get inspiration. MicroFreak comes pre-loaded with 160 awesome presets and free sounds you can download too. More sound banks are being added all the time. The clickable Preset knob makes selection, assigning, and renaming a breeze.
Classic synth features
With two unique envelopes and a syncable LFO, you can truly get hands on with MicroFreak with a dedicated control for each parameter. The Cycling Envelope lets you create an advanced looping mode, twisting it into LFO with variable rise, hold, and fall times, with exponential, linear, or logarithmic curves.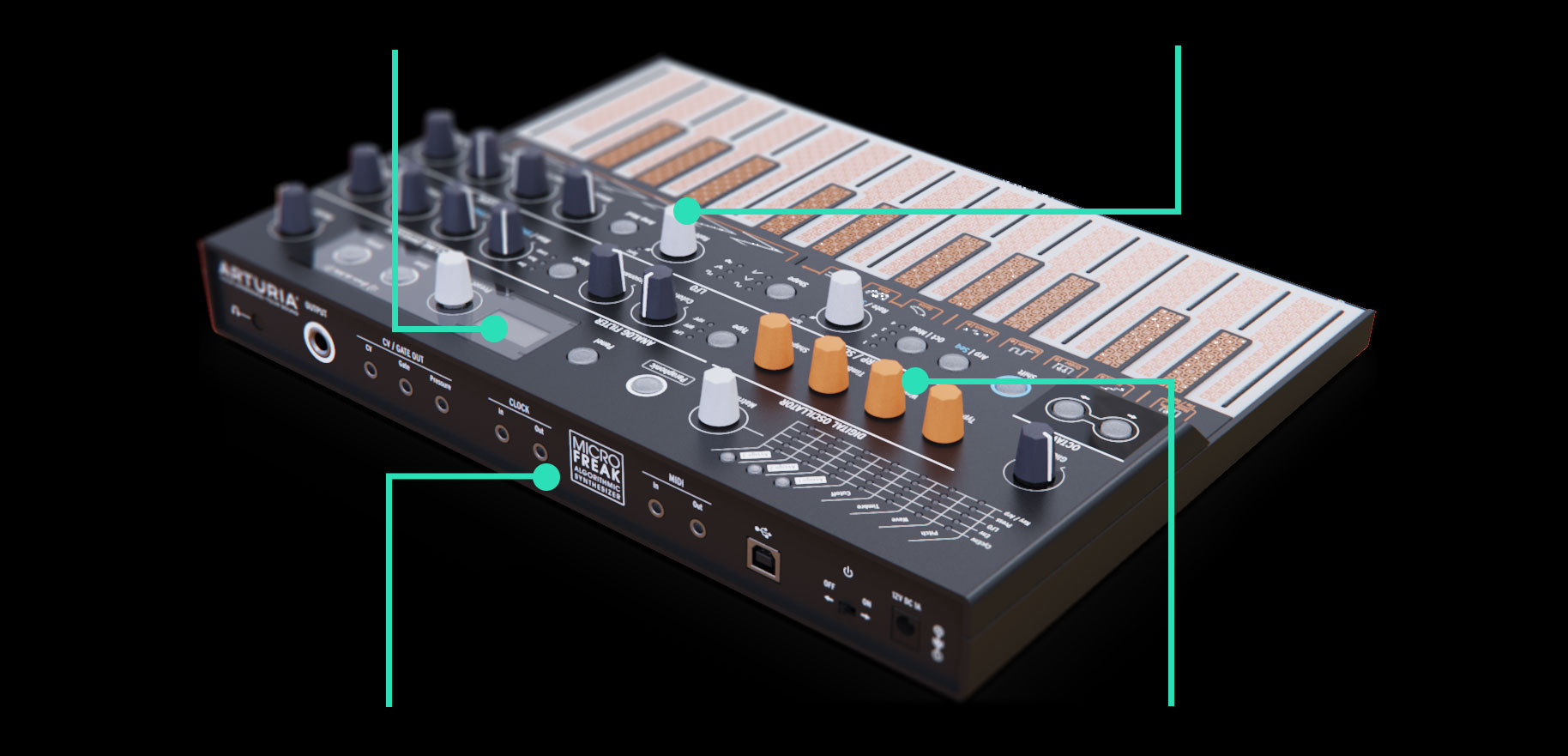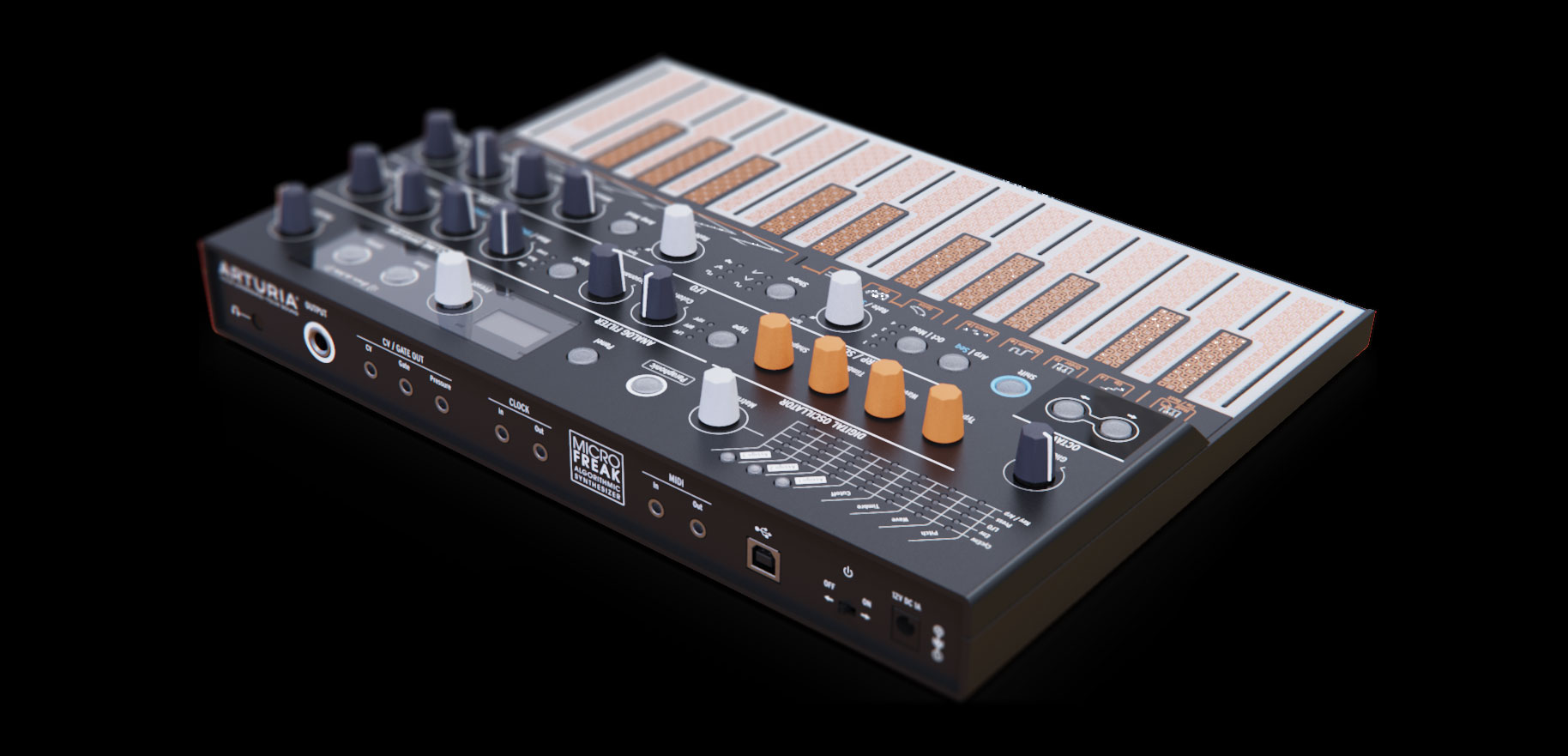 Amazing connectivity
It features CV outputs, letting you send pitch, gate, and pressure signals to any outboard or modular synth that's CV/Gate compatible. You can also hook it up to your DAW via USB, or use the included MIDI break-out cables. This lets you hook it up to your favorite controller keyboard, or use MicroFreak's sequencer to control a different synth, for example.
Powerful modulators
"Yo dawg, we heard you like modulators, so we let you put modulators on your modulators"
That's right. Working hand-in-hand with the modulation matrix, the modulators can be assigned to each other, letting you get really experimental. This is unheard of in a low-cost synth.
Remember, this isn't some vast, obscure, and expensive synth we're talking about. This is a super-affordable digital upstart, and it can't wait to meet you.
Sure, but what does it sound like?
We know, right? Bla bla bla, look at us chatting away, when what you really want to do is hear MicroFreak in action. This little synth can store hundreds of preset sounds, and here are a few of them that will give you an idea of what this little beast is capable of.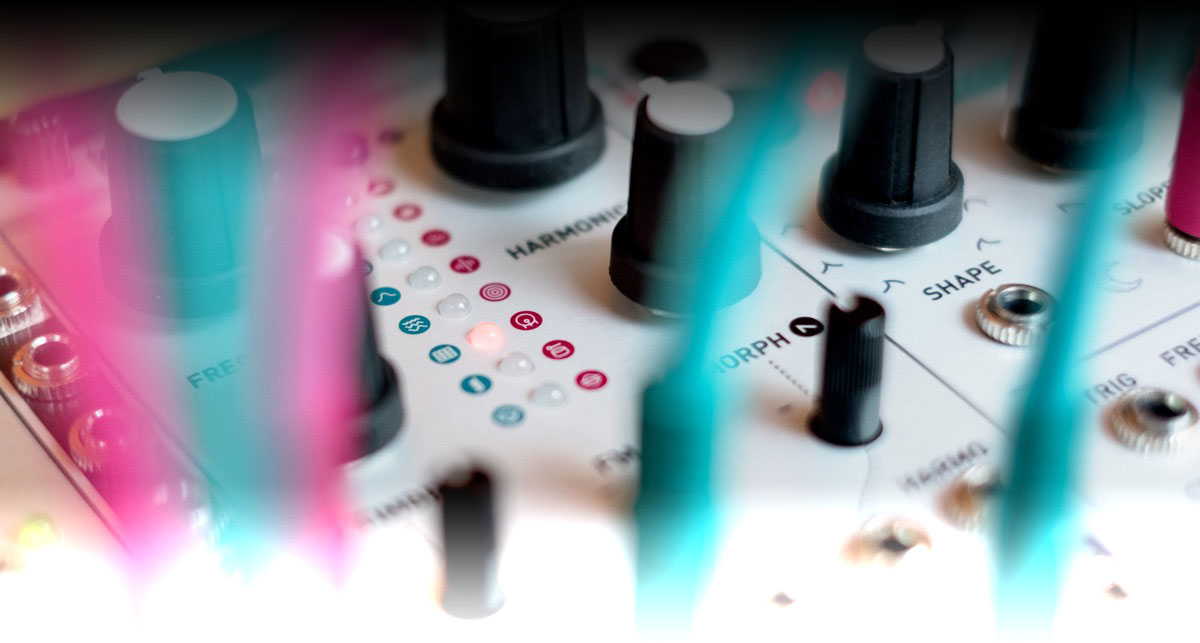 We're in this together
Everybody likes to go solo from time to time - but sometimes, you just can't beat the musical magic of an ensemble.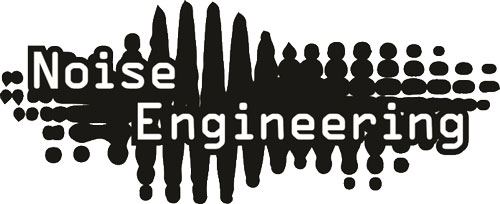 With MicroFreak's oscillator modes, variety is the name of the game. Alongside the 5 native oscillator types, you'll find a selection of open-source algorithms from modular pioneers Mutable Instruments, as well as a handful of unique modes from LA Eurorack wizards Noise Engineering.
Enjoy the sonic flexibility modular, with the same parameter controls and boosted with paraphony, but in a self-contained, performable hardware synth.
Box contents
MicroFreak unit
Power supply
Size & weight
Instrument size : 12.2 x 9.2 x 2.2 inches (311 x 233 x 55mm)
Instrument weight : 2.3 lbs. (1.02 Kg)
Main Features
Synthesizer with 384 preset slots and 320 factory presets
18 digital oscillator modes, including engines from Mutable Instruments and Noise Engineering


Up to 4-voice unison mode with 12-semitone unison spread
Analog State Variable Filter, 12dB/octave, resonant, Low Pass, Band Pass, High Pass
ADSR envelope
Cycling Envelope offering two modes
LFO with Sync: Sine, Tri, Saw, Square, Random, Slew Random
Modulation matrix with 5 sources and 7 destinations (3 custom destinations)
Monophonic or Paraphonic modes - Up to 4 voices
Chord mode lets you program a chord shape and play it on any note
Scale Quantize lets you set a specific scale for the white notes to simplify the creative process
25-key capacitive keybed with polyphonic aftertouch
Capacitive touch strip
Crisp OLED display for editing and parameter values
Powerful arpeggiator

Up, Order, Random, Pattern modes
Spice & Dice Gate randomizers

64-step sequencer

2 patterns per preset
4 automation tracks per preset

CV / Gate / Mod outputs
USB, Clock and MIDI in and out
6.35mm master and 3.5mm headphone output (TRRS input compatible for Vocoder engine)
Awards