How to Update
1.
Install / Launch MIDI Control Center and then connect your MicroFreak
2.
You'll be prompted with 'Update Available' - click on 'Install'
3.
Once installed, select the 'Factory 3.0' bank on the right
4.
Click on 'Send to MicroFreak' - this will update your preset library*
For more details about this process, please follow this quickstart guide
New presets are on slots 208 to 304, and Unison Mode can be activated by hitting 'Shift + Paraphonic'
Downloads & manuals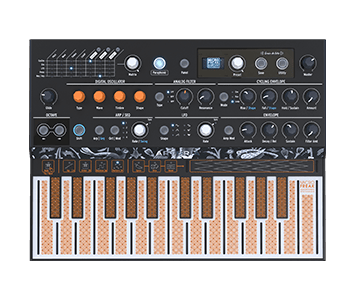 MicroFreak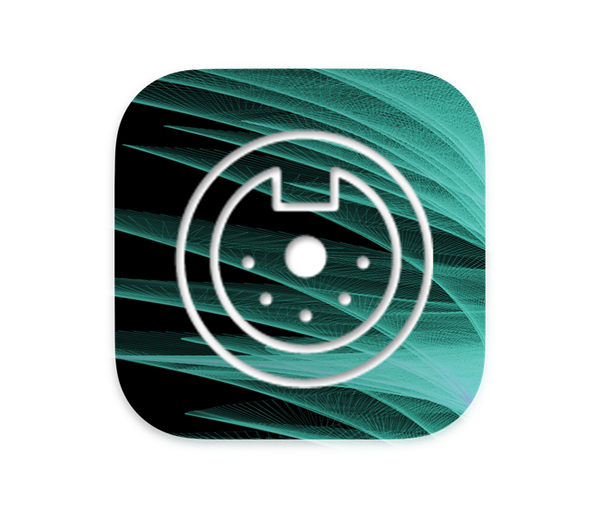 Midi Control Center
TUTORIALS
Learn the power of the MicroFreak with this 6-part tutorial series, inspiring and educational all in one.
Want to know about the many different oscillator types? How about the crunch of the state-variable analog filter? Perhaps you'd like to put MicroFreak to the test by creating your very own, unique sequencer patterns with automation? You've come to the right place.
Ep. 1: Introduction
Dive into oscillator heaven
Let's take a run-through the various oscillator types, each varying in sound and functionality. Bryan then takes a look at the modifiers (Wave, Timbre and Shape) to customize the sound even more. Throw in a touch of paraphony, and the first impressions are set to last.
Ep. 2: Modulations
Modilicious tweaks at your fingertips
Synthesis takes on a whole new level of experimentation when the modulations are connected. By using the matrix, the 'assign anything to control anything' approach adds a whole new level of sound design. Use the LFO in creative ways, the envelope and cycling envelope, and any other function you see to add movement to the sound.
Ep. 3: Keyboard & Arpeggiator
More than just a keyboard
Yes, the keyboard might look different to what you've played before, but once you get your hands on it you will understand why we've chosen this PCB keyboard. It's sensitive and expressive, just like Bryan himself (he's a very sensitive guy). Switch the arpeggiator on and you're in instant inspiration mode.
Ep. 4: Sequencer
Seq-education is important
MicroFreak turns into a real beast once you set the sequencer in motion. It's got two paraphonic sequencers, which means you can record and play back up to four voices simultaneously. See how easy it is to record a sequence and be able to take sequencing to another level.
Ep. 5: Connectivity
Veni, Vidi, Connectivity
MicroFreak is a great all-in-one box, throughout the tutorial series you've seen a bit of what it can do as a standalone unit. If you want a synth with presets, great lead, bass, keys, pads sounds, this will be great for you. If you are into the world of connecting to other hardware and software equipment, MicroFreak plays along with them very nicely too. Let's get connected.
Update 2.0 - What's New?
Fresh potential
In this quick overview, Guy covers the cool new features you'll find in the free firmware update of MicroFreak version 2.0. Cool new presets, a powerful new Noise oscillator, Chord mode, Scale quantization, and more. This is why we love digital synths: free, awesome updates!
Ep. 6: Vocoder Mode
A new voice - yours!
MicroFreak now comes armed with a Vocoder oscillator engine. In this tutorial episode, Lena takes the new mode for a spin, demonstrating its combination of wild vocoding capabilities and complex digital sonic palette. There's new controls to explore, new settings to tweak, and a tonne of spicy new sounds at your disposal. Enjoy
Sound Corner
At Last
A spacious ambient piece punctuated with industrial timbres, made entirely with MicroFreak's new Noise Engineering oscillators.
Rodeo Drive
A pumping retro house jam with an edgy twist, littered with fractured melodies and glitchy components.
Gallery