Play, perform, create:
MiniLab MkII has everything you need to unleash your creativity.
Everything you need to make music, right out the box. MiniLab MkII removes all the barriers - plug it in via USB, install your free software instruments, and let the creativity flow.
Simple integration gives you immediate and total control over your workflow. Intuitive controls, pads and 25-note keyboard let you experiment and interact with your music without hassle. A stunning selection of virtual instruments and production software comes included - craft inspiring tunes, pumping beats and professional mixes in no time.
This isn't just a controller - this is an end-to-end solution for music making.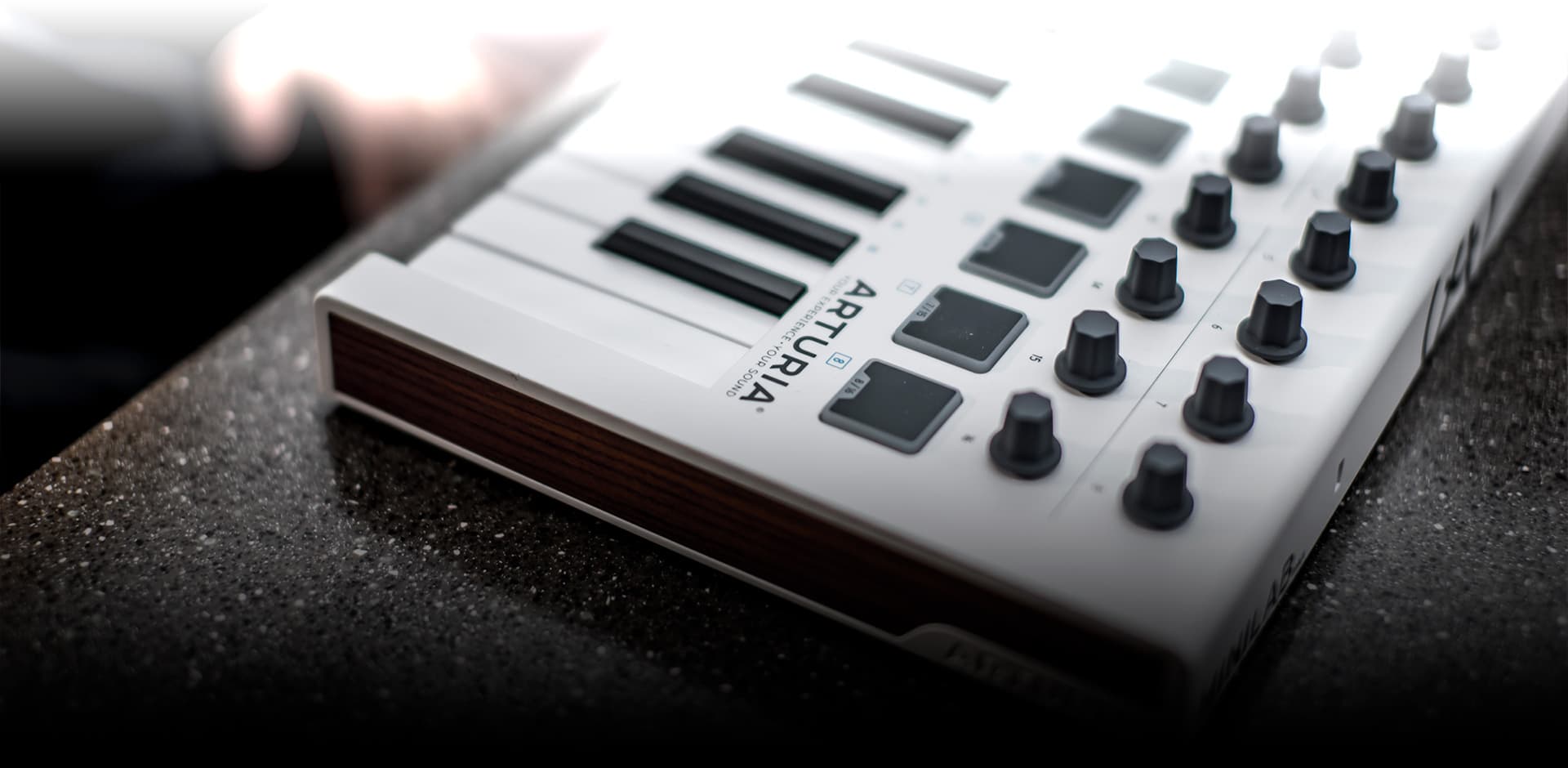 The perfect creative companion
Don't let the MiniLab MkII's compact form factor fool you. It's powerful, hands-on and unrivalled in quality, built to streamline your creative process.
The keyboard features a comfortable, accessible 25-note velocity-sensitive slimkey design. The addition of Pitch Bend and Mod touch strips, along with a sustain pedal input, makes MiniLab MkII the perfect platform for players on the move.
The 2 banks of 8 pads are RBG backlit and pressure-sensitive, perfect for responsive beat-making, clip launching and tactile project control. 16 rotary encoders give you immediate access to your virtual instruments and mixing tools - tap into your session in real-time.
Portable, yet fully featured. Lightweight but rugged. MiniLab MkII is the new go-to small controller for producers in the know.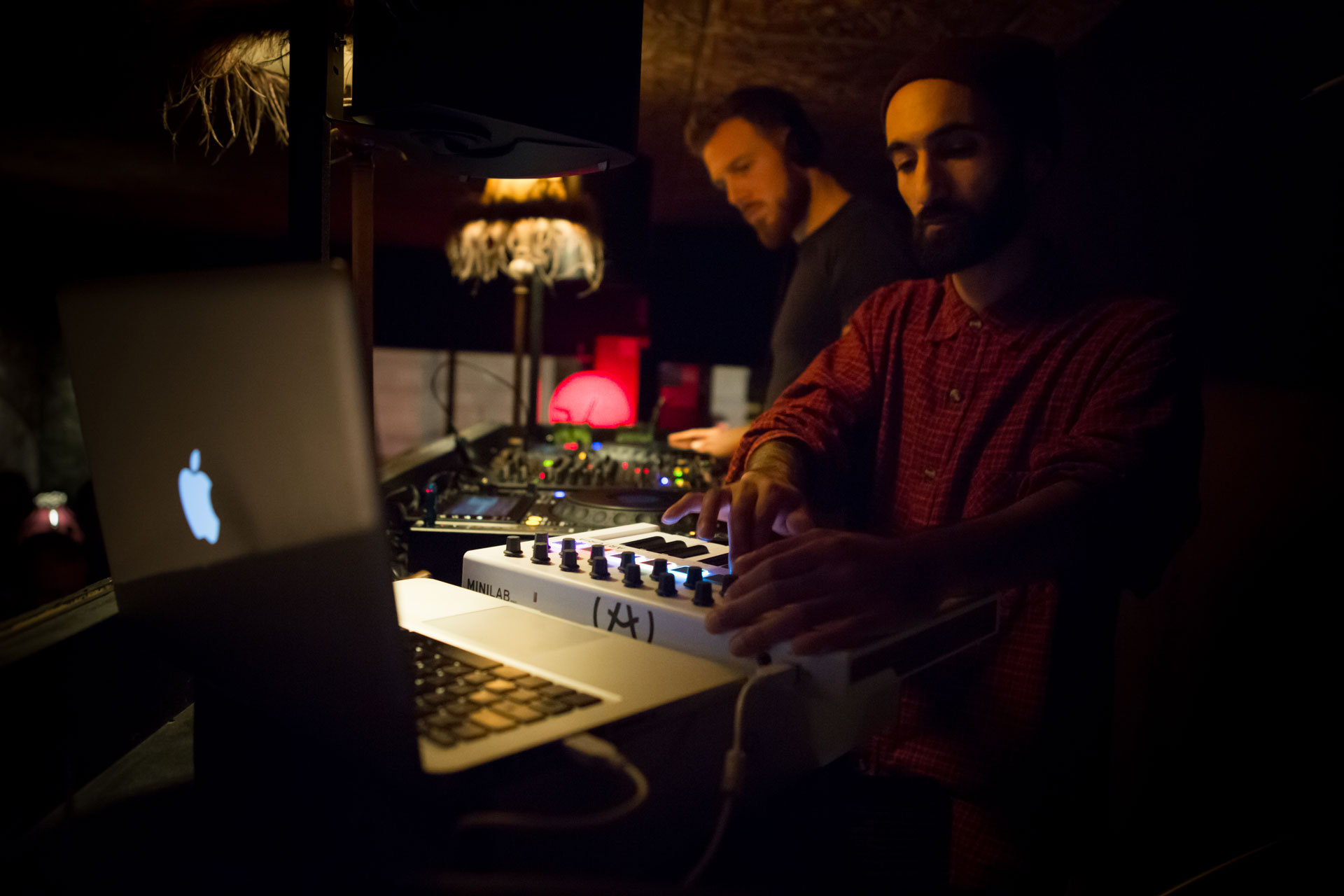 Portable, powerful, practical
Not only will you save time thanks to MiniLab MkII's simple, all-encompassing feature set - you'll save space too.
You might have limited room in your home studio setup. Or perhaps you need a portable solution that you can easily slip into a rucksack. MiniLab MkII is among the most compact controllers of its kind. Add bus-powered functionality to the mix, and you can get creative no matter where you find yourself.
You can't have portability without reliability. A rugged, high-quality construction ensures that MiniLab MkII can handle even the most demanding of schedules. And not only that - it looks the part and feels great to play too.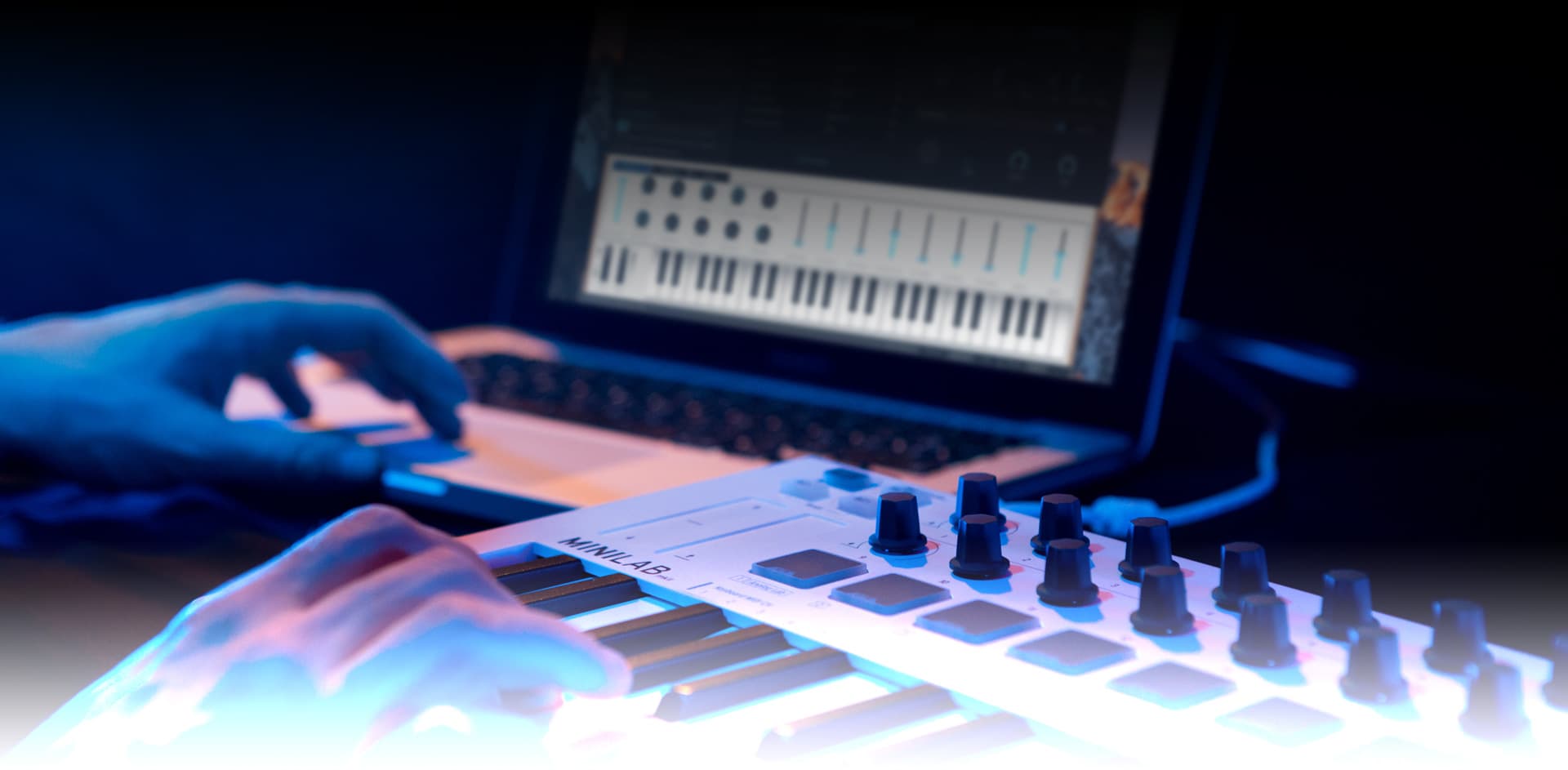 Inspiring software
We've included everything you need to get your virtual studio up and running.
Enjoy an industry-standard production workflow and discover a wealth of stunning instrument sounds with an incredible selection of software, included for free.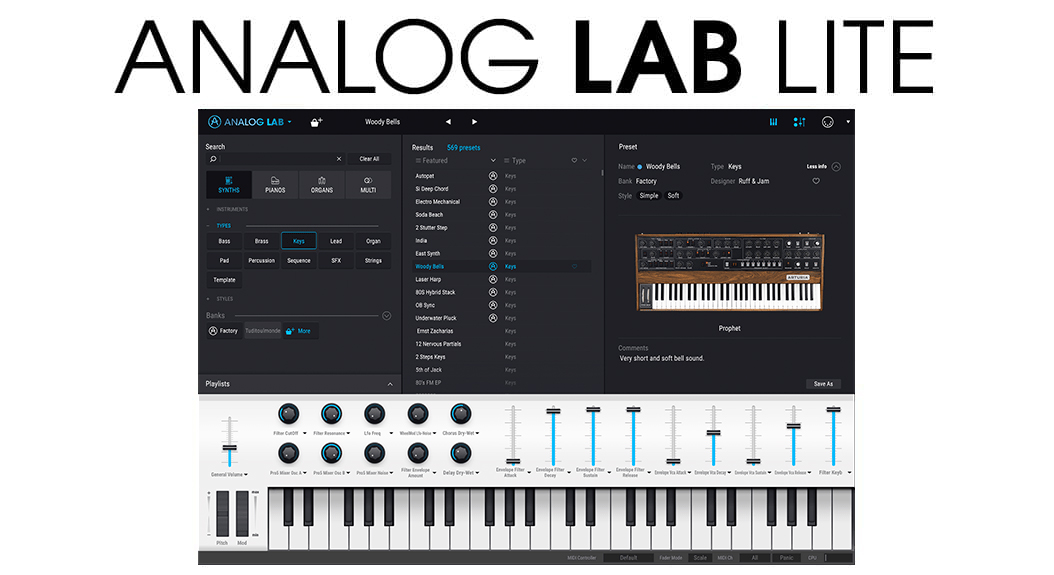 Your very own vintage keyboard collection.
Analog Lab Intro gives you instant access to hundreds of stunning sounds from our award-winning software instrument catalogue. Featuring 17 iconic instruments from V Collection, including analog synths, revolutionary digital workstations, organs, string machines and pianos, all beautifully recreated using Arturia's innovative True Analog Emulation® technology.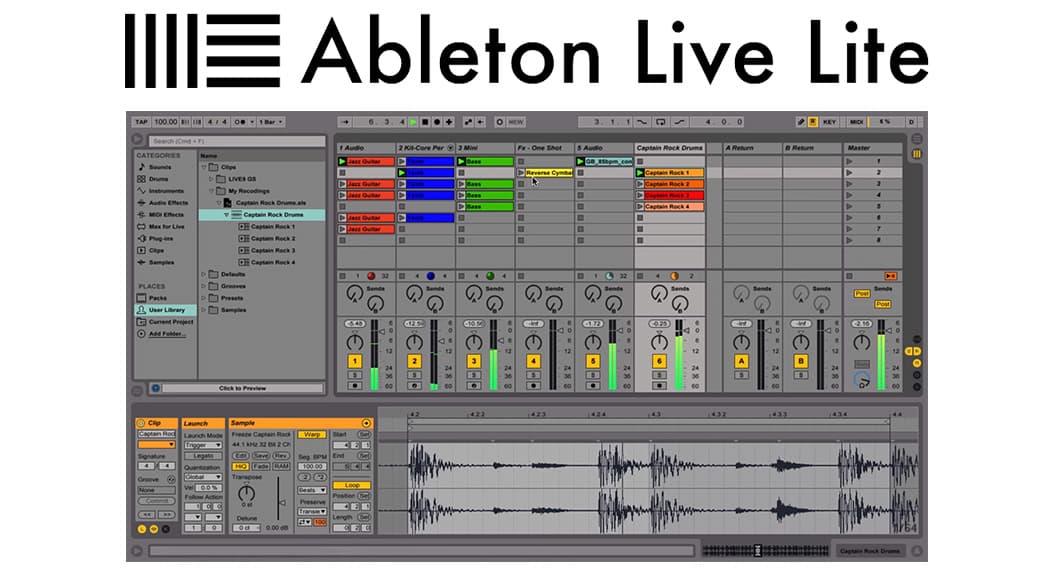 An introduction to one of the most intuitive, popular production platforms around.
New users and seasoned pros alike love working with Ableton Live Lite. Featuring an innovative twin workflow, time stretching and pitch shifting functions, as well as numerous studio-quality effects and sounds, you'll be crafting slick pro-grade tracks in no time.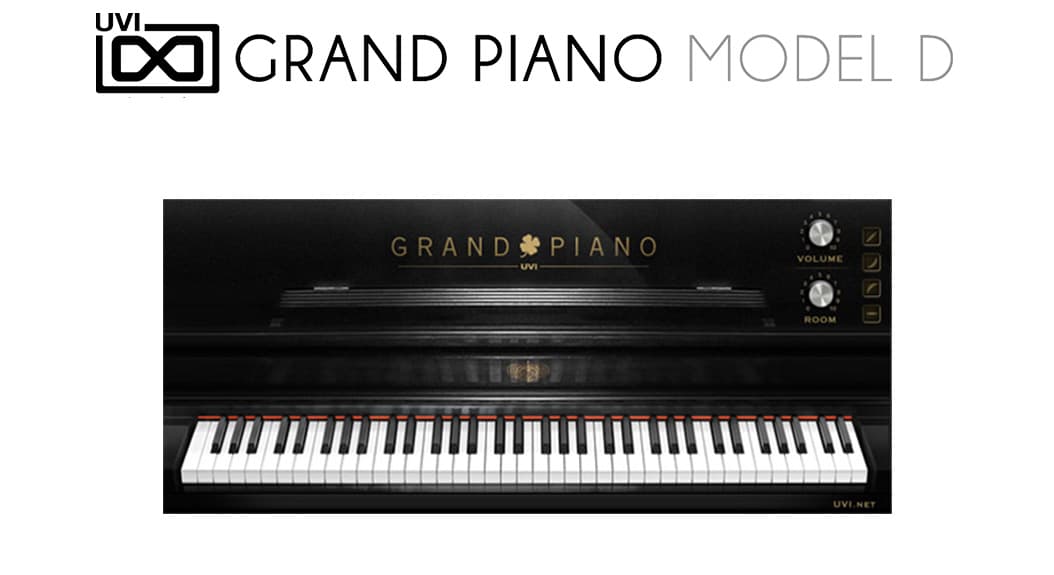 An essential instrument for any songwriter's sound palette.
Steinway pianos are found in only the very best concert halls and recording studios. Thanks to MiniLab MkII, you can have one in your own home. The UVI Model D puts the sound of the famous Steinway Model D grand piano at your fingertips, sampled in exquisite detail, and ready to play.
MiniLab MkII gives you everything you need so you can start creating music right out of the box.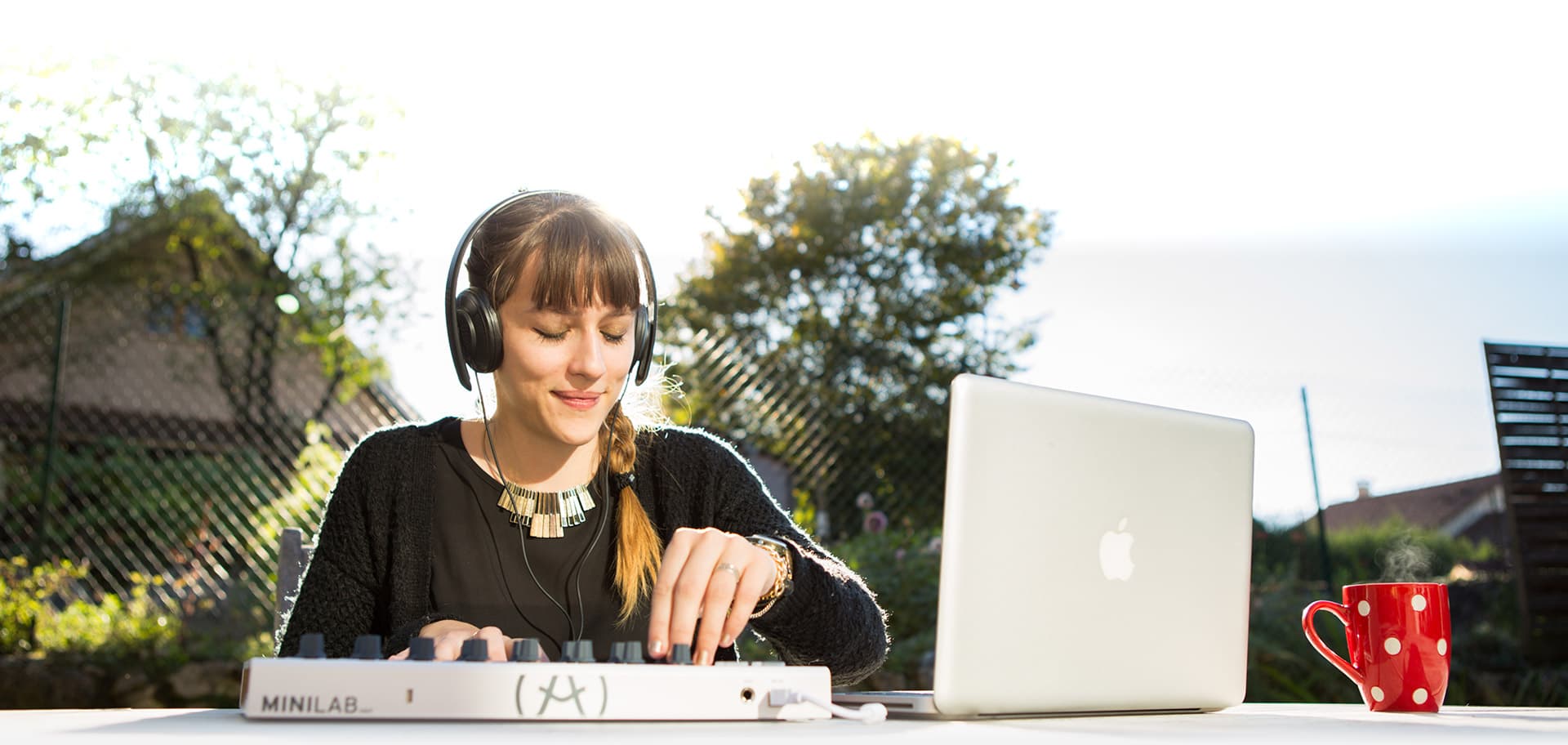 The best MIDI controller, at a glance
Let's take a closer look at what MiniLab MkII has to offer…
1. Shift button
Select MIDI presets and MIDI channels with this button.
2. Pad 1-8 / 9-16 button
Switch between two banks of eight pads.
3. Octave Transpose buttons
Octave transpose buttons allow you to shift the keyboard up and down.
4. Pitch Bend and Modulation touch strips
Accurate touch sensitive strips.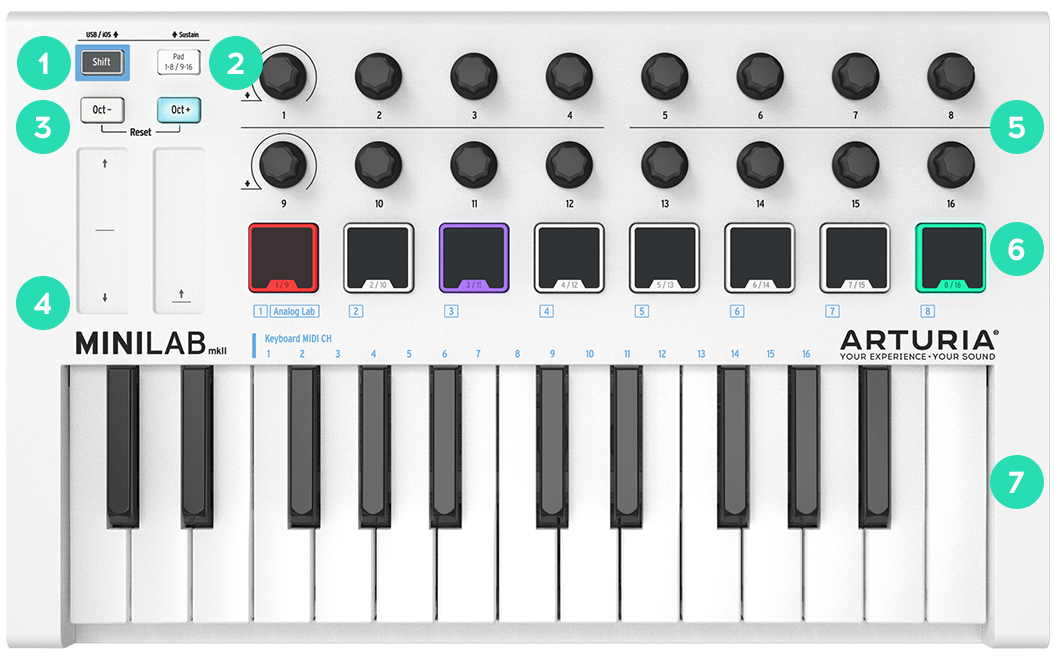 5. 16 Multi-Function Encoders
Assign these knobs to your favorite plug-in or DAW. Two of those encoders are clickable.
6. Multi-color velocity & pressure sensitive Pads
8 ultra responsive velocity and pressure sensitive pads.
7. 25 velocity sensitive Slim-Keys
Highly playable, compact format keyboard.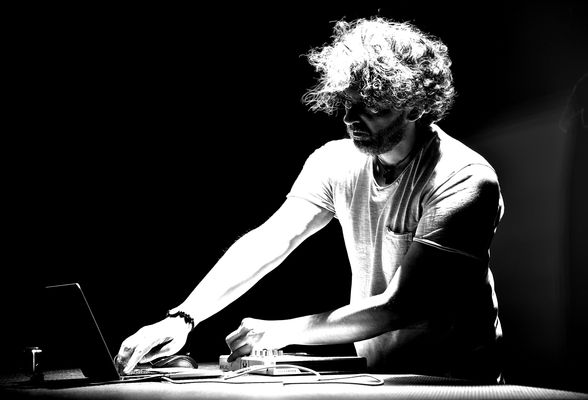 Artists Corner
Using the MiniLab MkII in my previous projects was both a practical and an inspiring choice. The placement of knobs and pads, both in terms of functionality and artistry, defined the right level of creative comfort for me in the production stage as well as when performing live.
Peter Gate
( Composer / Producer )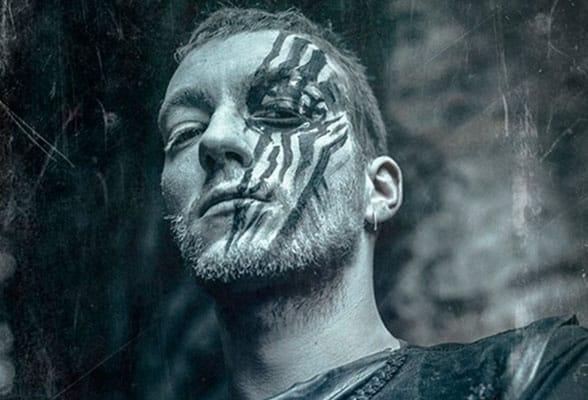 Artists Corner
I have found the MiniLab and this was the beginning of a whole new journey for me in the world of Arturia. I was so impressed by the ease I was working with. The MiniLab it still to date my main MIDI controller.
Gojko Marić
( Welicoruss )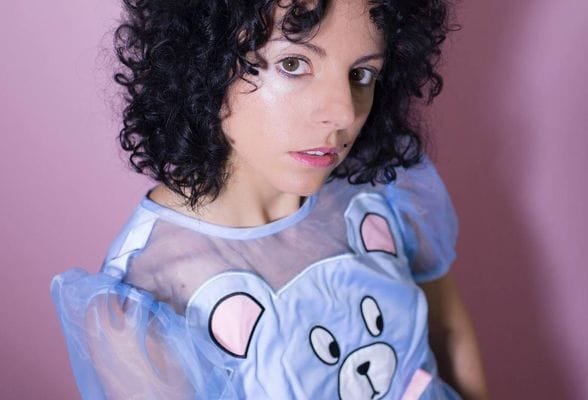 Artists Corner
It's solid, has a beautiful design, great pads and keybed. It's also really easy for me to travel with it and bring it to my live shows
Giorgia Angiuli
( Composer )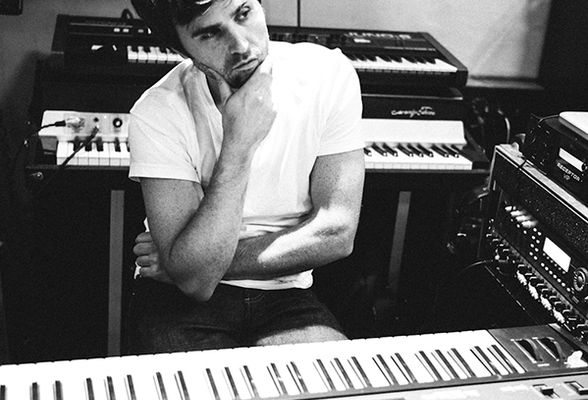 Artists Corner
When the MiniLab first came out, my bandmate told me 'You can't afford not to buy one'. So I got one, and never looked back. Arturia gets it, and just keeps getting better.
Eric Harvey
( Spoon / Hamilton Leithauser )
Gallery
Main Features
25 note velocity-sensitive slim keyboard
2 banks of 8 high quality velocity & pressure sensitive pads with RGB backlighting
16 rotary encoders (2 of them are clickable)
2 capacitive touch sensors for pitch bend and modulation wheel
8 user presets
Sustain pedal jack
Octave up and octave down buttons for full range
USB powered
USB/MIDI class compliant no drivers needed.
Mac or PC
Kensington Security Slot
Awards