ART OF BRUTE
SPECIAL OFFER
To celebrate our pioneering Brute series of synths, we are running a special promotion on MiniBrute 2, MiniBrute 2S, and MatrixBrute.
MiniBrute 2 and MiniBrute 2S bring the power of modular closer than ever, and now our limited "Art Of Brute" deal gives you everything you need to create your dream setup: a powerful analog synth, an integrated case for your Eurorack modules, and a gig bag so you can take your rig on the road.

During the "Art of Brute" promotion, our flagship MatrixBrute synthesizer will also come with a free, tour-ready flight case.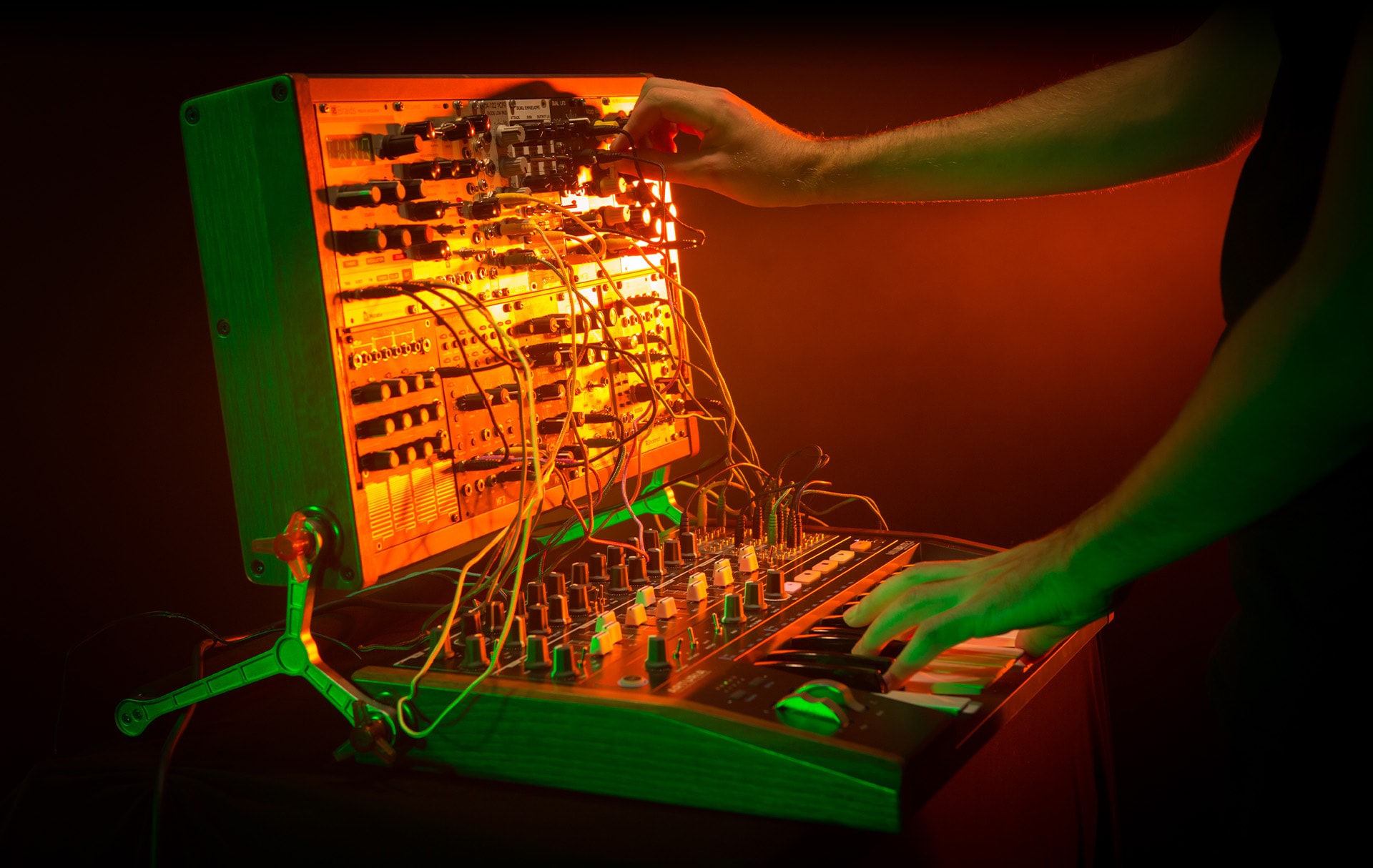 MINIBRUTE 2 & 2S BUNDLE
799€ / 799$
1087€ / 1087$
Buy everything you need in one pack, and make a huge saving! Strictly limited to 1,000 units.
Save almost 300€ in this fantastic bundle. That's enough for one or two nice Eurorack modules, by the way.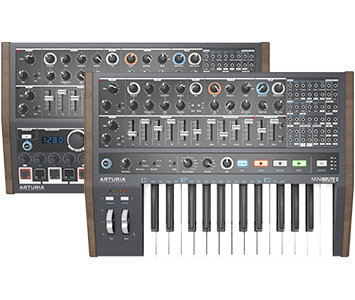 MINIBRUTE 2 OR 2S
Choose either the keyboard version, or the sequencer version of our iconic MiniBrute 2 semi-modular analog synthesizer.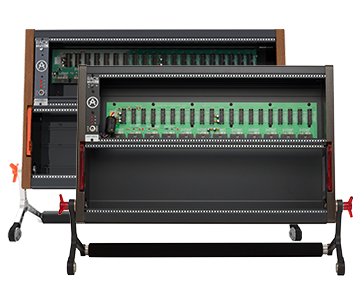 RACKBRUTE 6U
Combine your synth with our robust, posable, powered 6U Eurorack case, and hook it up with the Arturia Link system.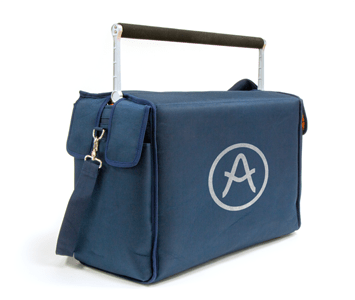 BRUTEBAG
House it all, and protect your gear from the inevitable bumps and scratches when you're travelling between gigs.
The band's back together
"This awesome, all-in-one deal lets you get up and running with an analog modular synth ecosystem, while letting you integrate your Eurorack collection straight away."
The "Art of Brute" deal won't be around forever, there are only 1,000 bundles available, so don't miss your chance to get everything all at once for a great saving. Contact your favorite synth gear retailer now!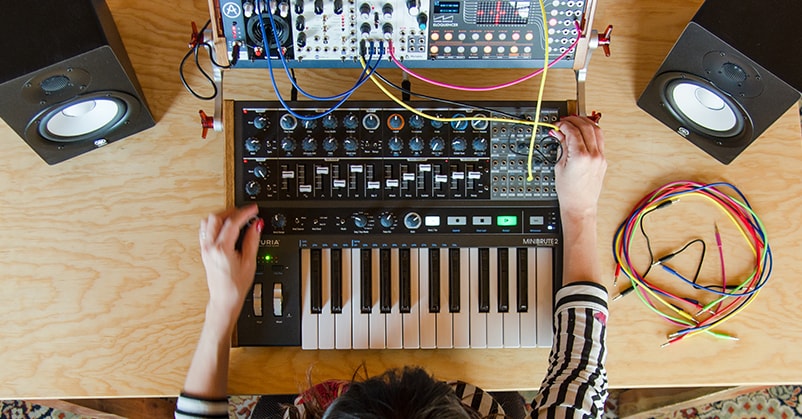 WIRED-UP ANALOG POWER
A real, tactile analog synthesizer with a unique sound, a built-in sequencer, and almost infinite sound-twisting potential thanks to its patchable modulation matrix. Whether you go for the Pro Feel keyboard version, or the performance pad, triple-layered sequencer version, you'll love exploring the new synth possibilities MiniBrute 2 and MiniBrute 2S give you.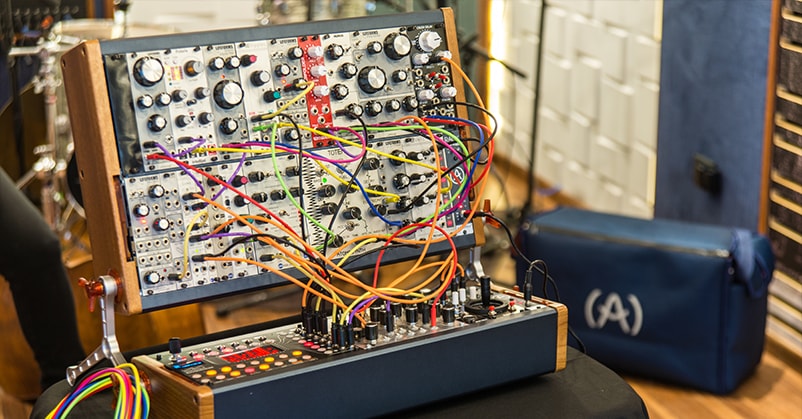 TACTICAL EURORACK ARMOR
The RackBrute 6U system connects with the MiniBrute 2 and MiniBrute 2S with the sturdy, secure Arturia Link system. This can be posed in different ways so that you can enjoy your Eurorack modules just the way you want. RackBrute 6U also provides power to all of your modules, and keeps them all within patching range of synth.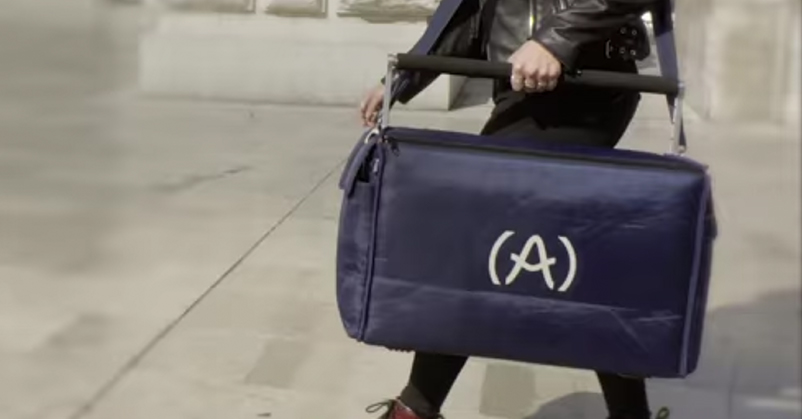 TAKE THIS SHOW ON THE ROAD
If you need to take your system to a gig or rehearsal space, you can fold it down into a compact, protected transport mode. The BruteBag is a padded gig bag with integrated strap, with space for the RackBrute handle to break free for easy carrying. Keep your precious cargo free from bumps and scratches.
Buy a MatrixBrute, receive the MatrixCase flightcase
for free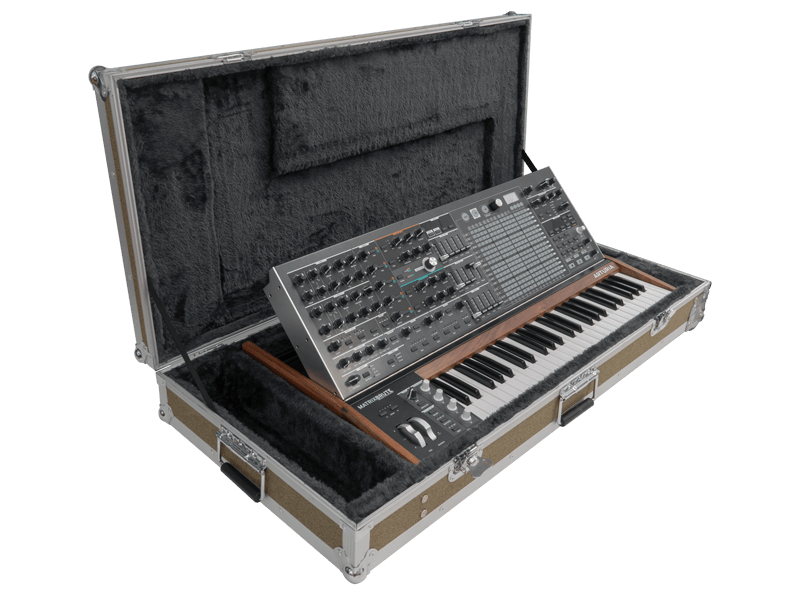 MATRIXBRUTE
Our MatrixBrute synth is a unique, intriguing, and immensely powerful instrument. When you own one, you'll want to show it off to the world, but we understand you don't want to risk damaging it en route to your show, that's why we're including a MatrixCase for free with every MatrixBrute bought during our "Art of Brute" promotion.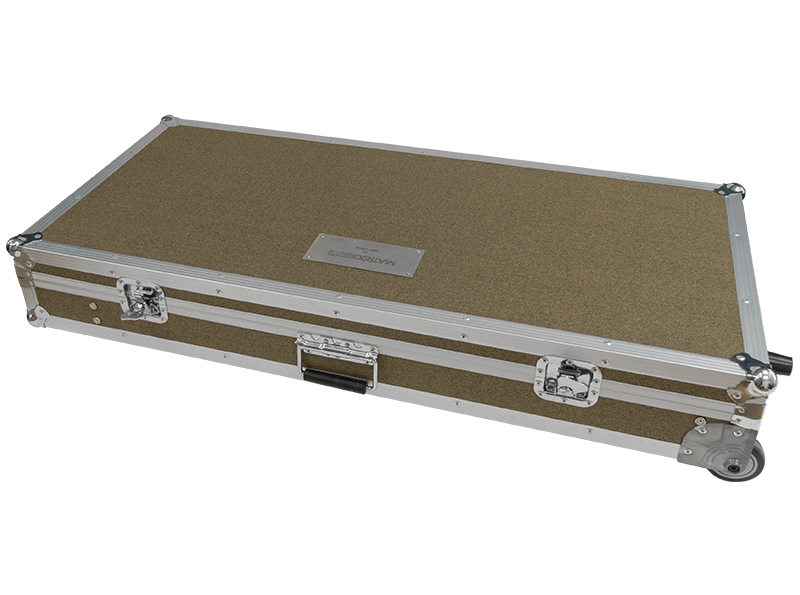 MATRIXCASE
MatrixCase is a robust, stylish flightcase designed to fit, transport, and protect the MatrixBrute perfectly. It's lusciously padded, has an aluminium frame, and even has castors so you can wheel it around with ease.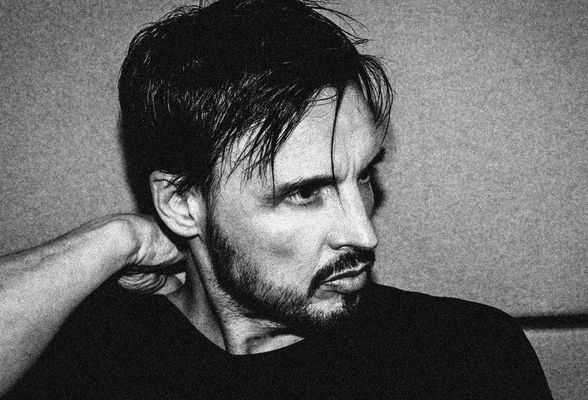 Artists Corner
I've always been a fan of step sequencing for the sheer random nature of it as much as anything, but the MiniBrute 2S takes it to a new level. It's so much more than just a machine to get the odd cool bassline or riff from. I've been using it on film scores to create some really weird, dark patches and it satisfies almost every time I get creative with the patchbay. The sound quality, flexibility and power of this thing cannot be understated and it's already become one of the few 'go to' weapons in my set up.
Ade Fenton
( Producer / Gary Numan )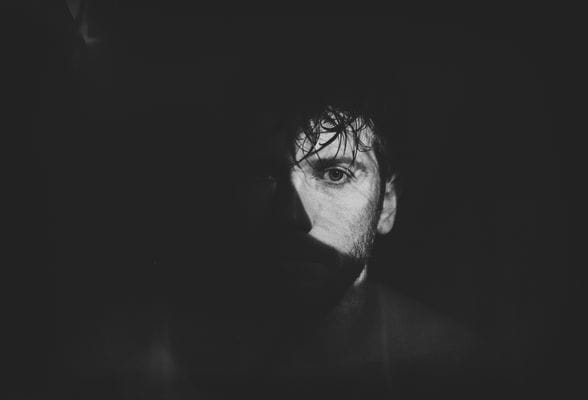 Artists Corner
When I first played on the MatrixBrute, I spent nearly an hour just exploring one sound! There are so much tonal possibilities from having 2 different filters, many stages of gain/distortion and great oscillator parameters. Very powerful for shaping sound and a great hands-on experience.
Rival Consoles
( Producer )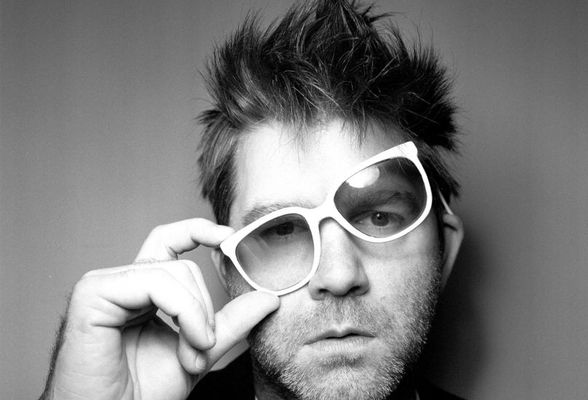 Artists Corner
In LCD Soundsystem we have some of the most insane, cobbled together synth set ups on the planet. I got the MatrixBrute because I knew Arturia took its MIDI/CV logic very seriously, and I can always make them work with my more esoteric stuff. Not only does the machine itself, internally, work super well to make sounds, but in true Arturia fashion it allows an integration with the insanity of modules we already have via the intense amount of control outputs. The alternative always seemed to be some sterile, inflexible "fake" sound we could pre-program. The MatrixBrute lets us have our cake and eat it, too.
James Murphy
( LCD Soundsystem )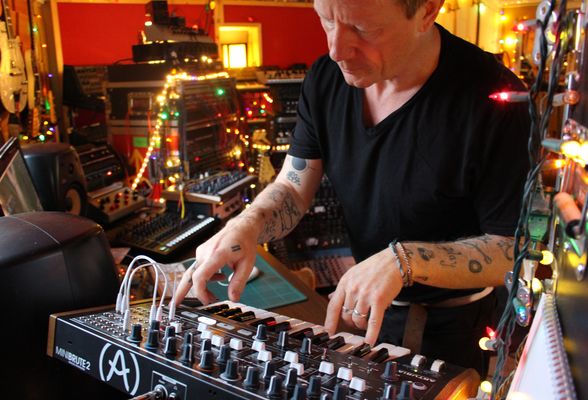 Artists Corner
The MiniBrute 2 is astounding. It's deep. Wild and chaotic. Endlessly inspiring. This will be a vital weapon in my arsenal. It's fantastic.
Jacknife Lee
( Producer / Mixer: U2, The Killers, R.E.M )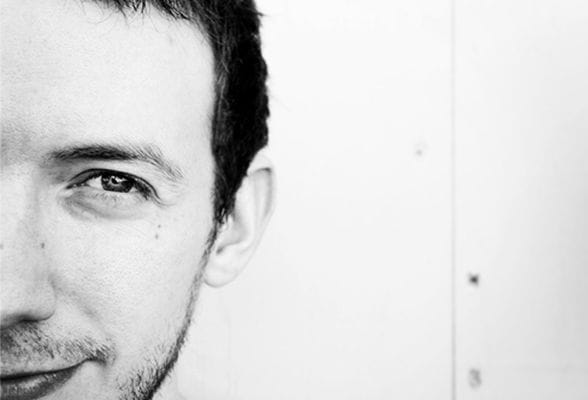 Artists Corner
The scope of sounds possible is incredible, and the semi-modular system has been a great way to get into modular synthesis, and for creating sounds I'd never even think of previously. I also love the form factor of the MiniBrute 2 - it's an incredibly powerful synth with a very small footprint.
Martin Roberts
( Musical Director / Musician: M83, Schiller, James Bay )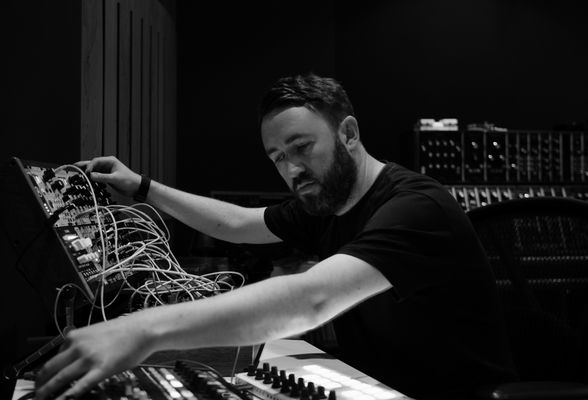 Artists Corner
Real analog gratification, with an organic yet gnarly tone. Very quickly creates inspiration and a joy to tweak and play with.
Euan Dickinson
( Massive Attack collaborator )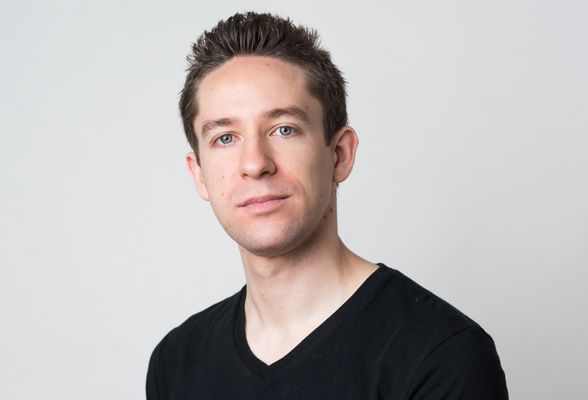 Artists Corner
The MatrixBrute is a unique, versatile and powerful anolog synthesizer that just sounds amazing. I particularly love the flexibility of the modulation matrix, macro controllers and MIDI implementation which make programming it for live use on tour incredibly easy.
Benjamin Harrison
( Singer / Songwriter )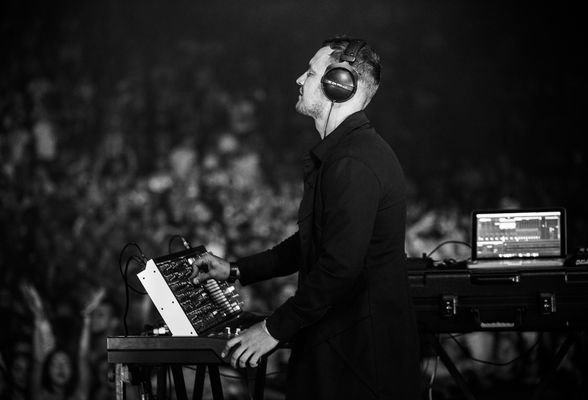 Artists Corner
Arturia MatrixBrute and especially the matrix modulation section changed my workflow, not only in studio but also on the stage.
Rolandas Venckys
( Producer )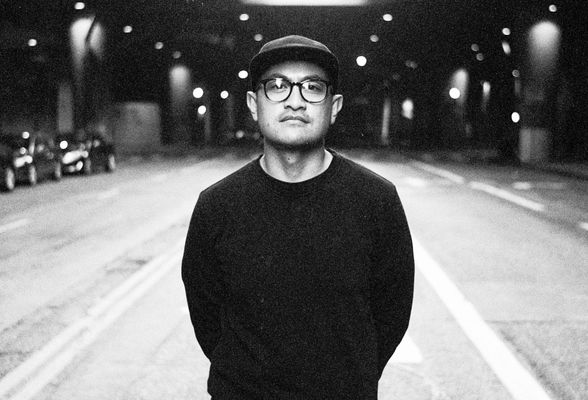 Artists Corner
My studio is always expanding. And with the introduction of modular synths into my workflow, the MiniBrute 2 has helped expand on many new ideas. I love shaping sounds within the MiniBrute itself, and at the same time having the ability to patch out into my eurorack modules in my RackBrute unit, it becomes a whole new world of discovery.
Freddie Joachim
( Producer )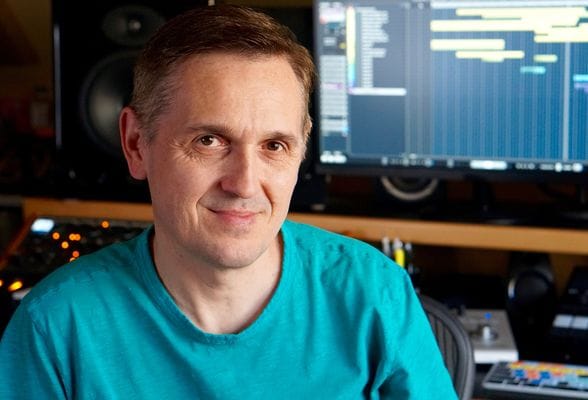 Artists Corner
Being a sound designer I'm constantly on the search for new sources of sound. When the MiniBrute 2 was first introduced, it immediately caught my attention with its sleek design and expand CV control to rich quality sounds. The MiniBrute 2 is a machine where the limits are endless. I love how versatile and easily accessible it is to control of the sound. Combined with RackBrute 6U the MiniBrute 2 is a powerful weapon and solid workstation.
Robert Dudzic
( Composer / Sound Designer )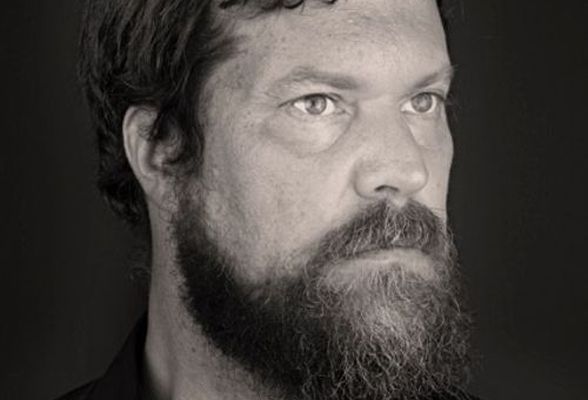 Artists Corner
Very easy and intuitive to use and the sounds are myriad and ultra-phat and beautiful. And of course, with the matrix, the possibilities are endless. Thank you for another home-run, Arturia!
John Grant
( Singer / Songwriter )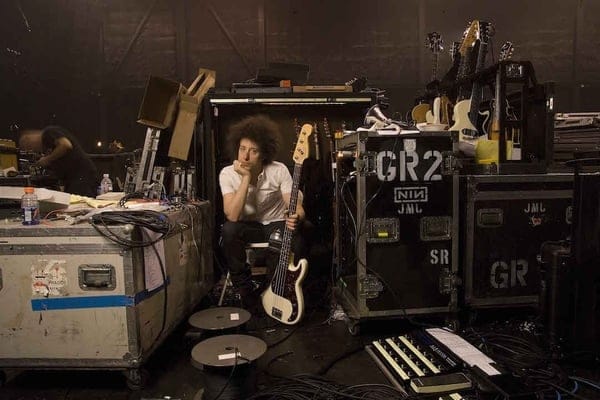 Artists Corner
Very unique, extremely addictive. The MatrixBrute yields results that I can't get on other hardware with this kind of intuitive, clean functionality. I think it's a modern classic
Justin Meldal-Johnsen
( Nine Inch Nails, Paramore, Beck )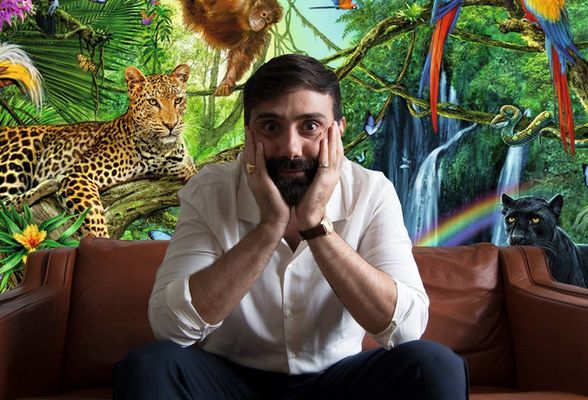 Artists Corner
MatrixBrute is the most powerful synth out there.
Stefano Ritteri
( DJ/ Producer )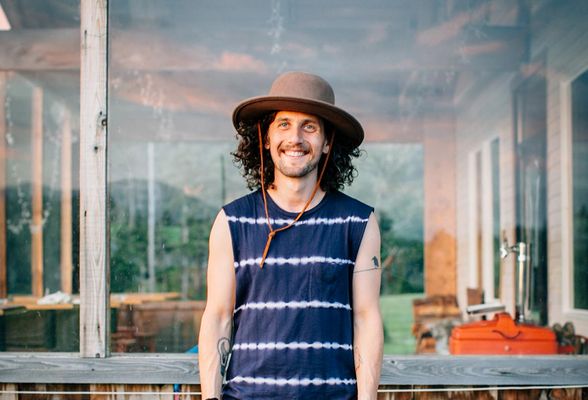 Artists Corner
In a world filled with reduced feature sets and run-of-the-mill preset sounds, the MiniBrute 2 is wild breath of fresh air. I've enjoyed having this unique synth around the studio, both as a highly customizable sound source, and a command center for my modular setup!
Josh Karp
( Budo / Macklemore )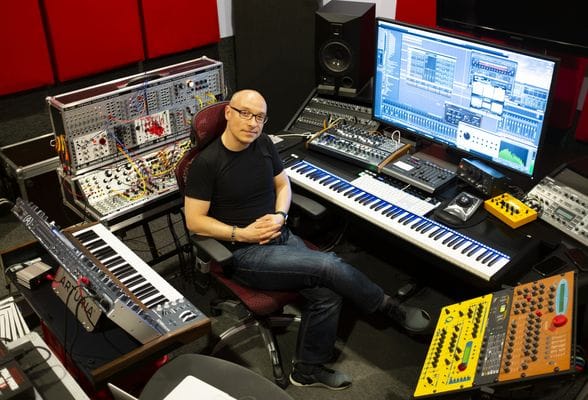 Artists Corner
Amazing how flexible this box is both in sound and obviously its sequencer capabilities. I especially love that I'm not tied to just 16 steps, which makes the MiniBrute2S also very useful outside of usual 4/4 signatures, which is important for film/tv/media. Being able to combine this with my eurorack modular via its patchbay is just the icing on the cake and I love the "Brute Factor" knobs' sound and impact.
Jörg Hüttner
( Composer )