ART OF KEYS
SPECIAL OFFER
For a limited time, every purchase of KeyLab MkII 49/61 and KeyLab Essential 49/61 controllers will come with even more incredible, award-winning virtual instruments from Arturia's legendary software collection.


We know what you're thinking.
"There are loads of controller keyboards out at the moment. There are cheaper controllers. There are controllers that come with loads and loads of software. Why should I choose KeyLab?"
That's a great question. Music producers all around the world ask those questions every day. Time and time again, our KeyLab range answers those questions, inspiring its users, giving them exactly what they need, and improving the way people make music.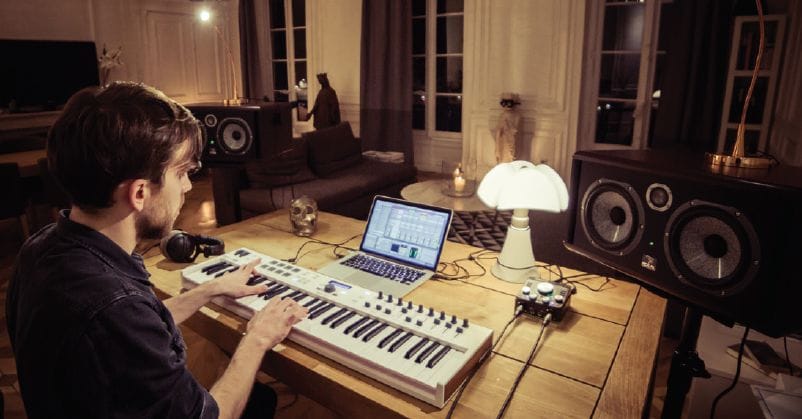 SEAMLESS INTEGRATION
Every one of the incredible software instruments included in this offer works perfectly with Arturia's controllers. Every knob, fader, button, switch, and pad automatically assign themselves to key parameters so you feel like these legendary synths and keyboards are right at your fingertips.
SOFTWARE YOU'LL ACTUALLY USE
Sorry, there's no Balinese Gamelan, multi-sampled bass guitars, or one-trick effects here. Just museum-quality, legendary synths, organs, and pianos brought back to life by Arturia's award-winning modelling technology. "All killer, no filler", as the saying goes.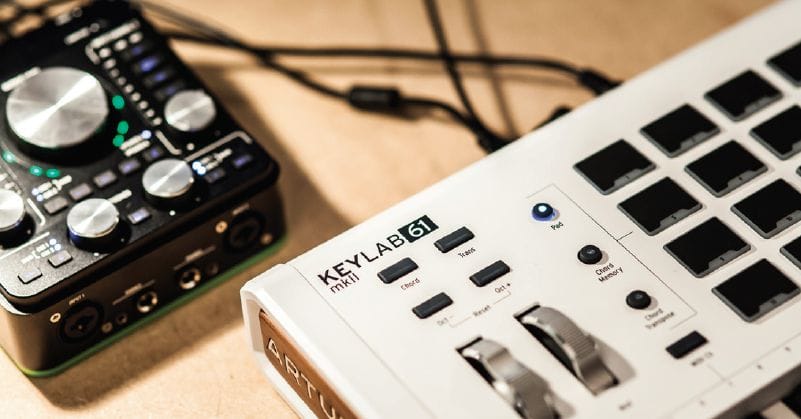 THE BEST OF THE BEST
Each of these amazing bonus instruments is taken directly from the Arturia V Collection, a compendium of iconic instruments that shaped the face of music for a full century. Analog Lab alone contains over 6,500 incredible-sounding, instantly usable presets. Why settle for less?
Until September 30th 2019
when you buy a KeyLab Essential or KeyLab MkII 49/61 from a music store or online – you're entitled to the free software as a part of this promotion.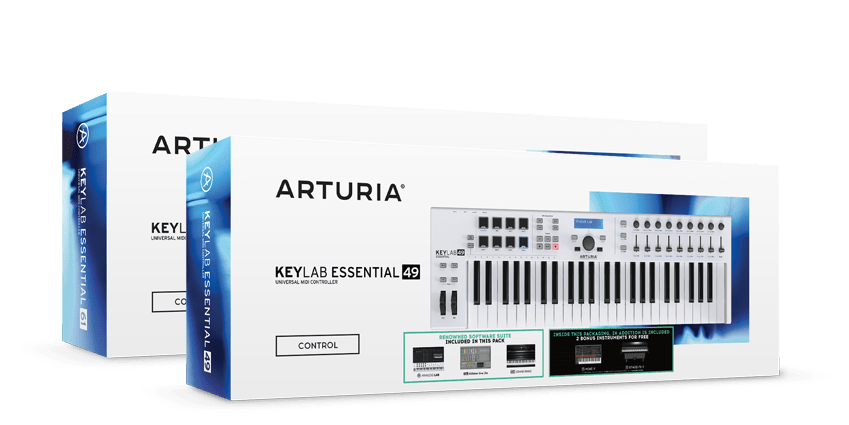 KeyLab Essential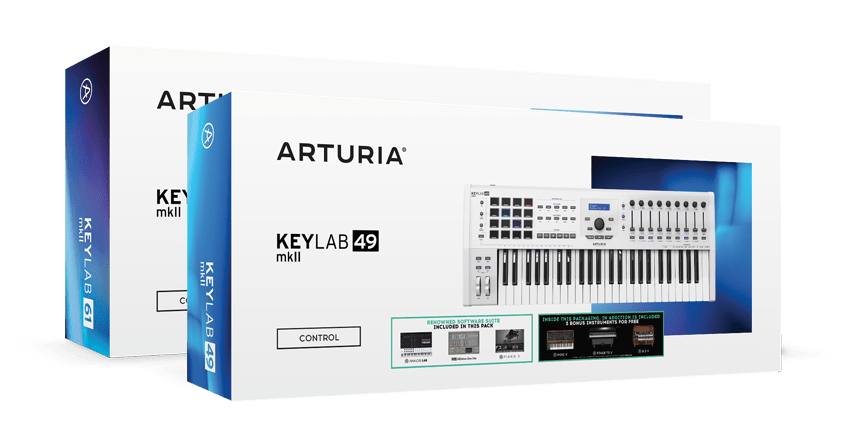 KeyLab MkII
How does it work?
Simply register your product on the Arturia website. As soon as you've done this you will see the software in your account, available for downloaded. Install it, and get set to create musical magic.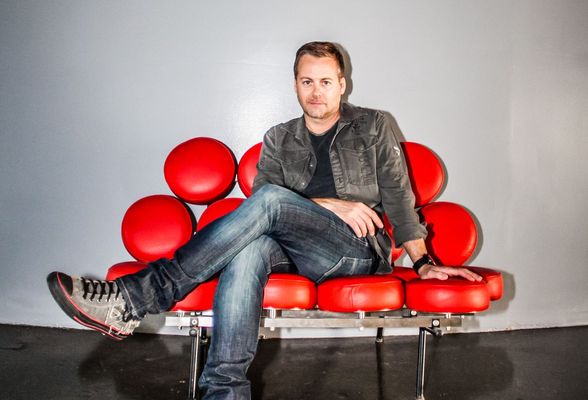 Artists Corner
The KeyLab Essential controller plays amazing and is super easy to use. With its lightweight construction it's absolutely proven to be road-ready!
Sven Martin
( KORN / Jonathan Davis )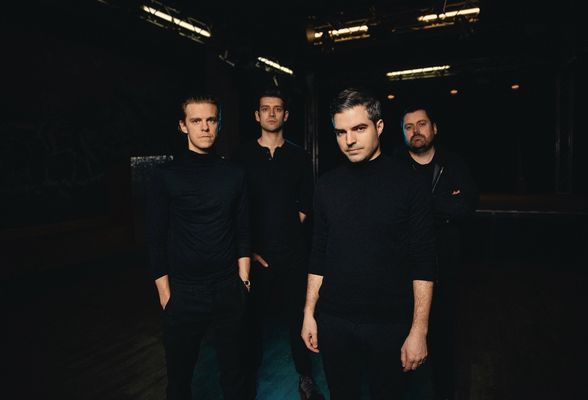 Artists Corner
I absolutely love the KeyLab Essential. Along with the V Collection I feel like my creative possibilities are endless!
The Boxer Rebellion
( The Boxer Rebellion )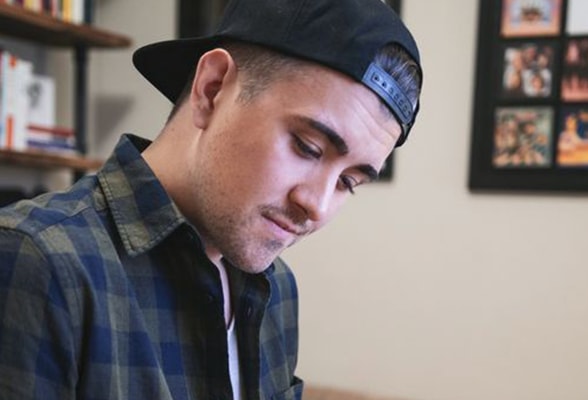 Artists Corner
As a songwriter/producer, keys and synth sounds are a crucial part of my creative process. Overnight, the Keylab MkII has become the centerpiece of my production workflow, giving me complete control of my DAW and amazing Arturia plugins!
Patrick Breen
( Producer / Song writer )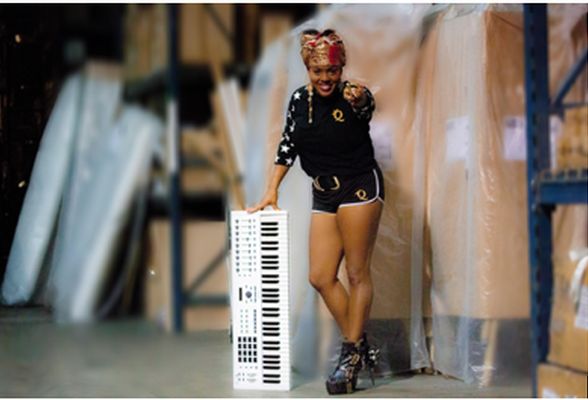 Artists Corner
The look, sensitivity and versatility of my KeyLab 61 MkII is not only amazing, but optimal for my live and studio expressions!
Queen Cora
( Beyoncé / Prince / Missy Elliott )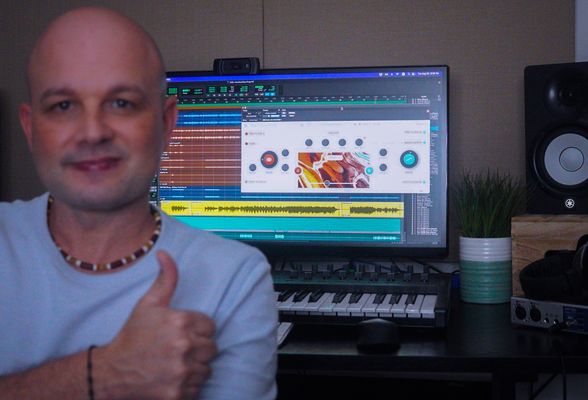 Artists Corner
This amazing controller allows me to control many parameters of my plugins and DAWs. I love the keybed which is very playable and comfortable. It's the perfect tool for studio and stage.
Luiggy Santiago
( Arranger / Music Director / Grammy Award Nominee )
Artists Corner
Arturia is not only doing great work with software instruments, but they are doing great work with hardware as well. And the KeyLab MkII brings the two worlds together beautifully. The build quality feels like you're playing a classic hardware synth, and best of all, I can tailor the MkII to my workflow more than any other controller I've experienced. It's fantastic.
Dave Tozer
( Producer / Songwriter )