Ready for a big bang?
Every song, every piece of music, every project starts somewhere. An idea that becomes art. A spark that leads to an explosion of creativity. Set your musical cosmos in motion with our software instruments and effects at their lowest ever price - until December 3rd.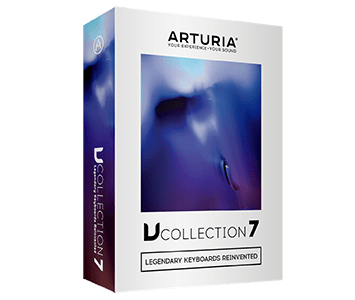 V Collection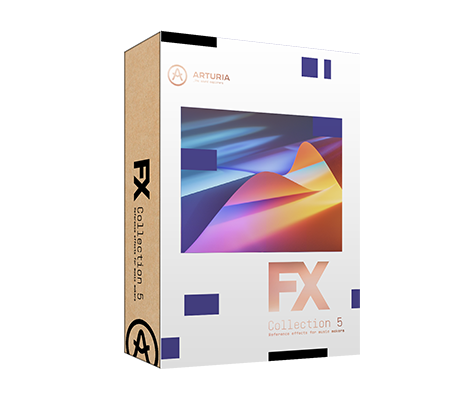 FX Collection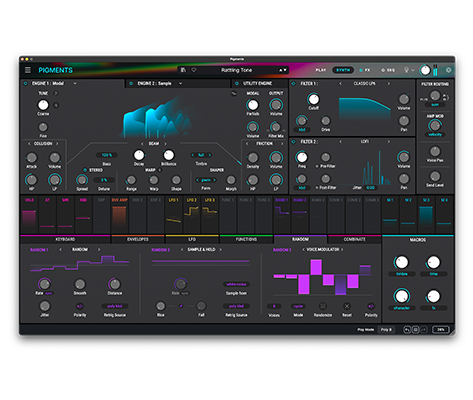 Pigments
This promotion guarantees the fairest price for new customers.
Want to learn more about our pricing policy?
Learn more
Classic sounds that define past, present, and future
V Collection
A parallel universe where the most iconic synthesizers and sought-after keyboards of all time are instantly accessible in your DAW. 1 collection, 24 timeless instruments, endless inspiration.
Warp sound, space, and time itself
FX Collection
From the genre-defining to the trailblazing. A collection of time-tested classics, studio staples, and cutting-edge algorithms. Discover everything from gravity-defying ambience to coveted analog warmth; discover FX Collection.
Pushing the boundaries of synthesis.
Pigments
At the fringes of synth exploration, follow your curiosity into the unknown and take your sound deeper than ever before. Pigments defies virtual instrument convention and takes sound generation, sampling, and modulation to uncharted depths of creativity.