Jup-8 V channels the unmistakably awe-inspiring polysynth power of the iconic Jupiter-8. From fluorescent '80s pads to dancing modulated arps, it's hard to think of a classic synth sound that this analog powerhouse couldn't do.
Managing to be simultaneously fat, airy and crystal clear, Jup-8 V uses our unrivalled analog modeling technology to deliver the full head-turning sound that defined - and continues to define - countless records. Not only that; we've turned up the heat on this giant, combining it with dynamic modern features that'll take your sonic voyage further than ever before.
The return of a giant
Many consider the Jupiter-8 to be the greatest synthesizer ever made. Introduced in 1981, it was Japan's answer to the American-dominated synth market - heads were turned. For synth enthusiasts, professional hitmakers, and performing keyboardists alike, the Jupiter-8 truly raised the bar.
Its extensive feature-set, from keyboard splitting to intricate modulation, was considered years ahead of its time - and it quickly became something of a household name in the synthesizer world.
Learn more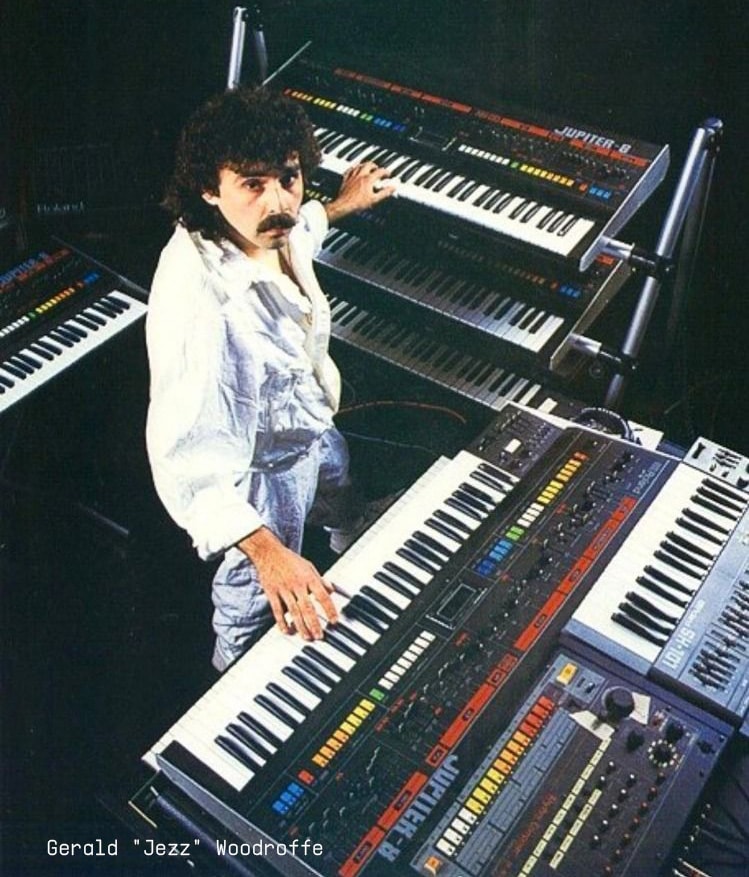 Those creamy oscillators, that instantly-recognizable 8-voice fanfare, and its intricate modulation set it apart from the crowd. It famously provided the stadium-sized stabs for Thriller, the velvety pads in Radio Ga Ga, and is even a studio favorite of progressive house legend Deadmau5.
In the early '80s, there was no shortage of analog synths - from anthemic rock to MTV's pop royalty, the synthesizer was the definitive voice of the time. But with the limitations of analog circuitry came limitations of sound, particularly when it came to polyphony. It felt as though there was a growing demand for a synthesizer with more voices.
The Jupiter-8 answered the call, with a truly massive sound courtesy of 8-voices, with 2 analog oscillators per voice. Here had arrived the synth that could take artists' sound to another level, make audiences jump higher, and fill arenas like never before. It quickly became the most sought-after instrument in the world, with numerous reports of long waiting lists due to unprecedented demand.
The Jupiter-8 was simply the synthesizer that the world had been waiting for. The sonic complexity of a modular system with the immediate playability of a keyboard; the tactile control-per-parameter layout; the game-changing sound that went on to define hit record after hit record.
4 decades on from its original release, its sound remains as relevant, awe-inspiring, and powerful as ever. What better way to celebrate this iconic instrument than to emulate its every detail, and beyond?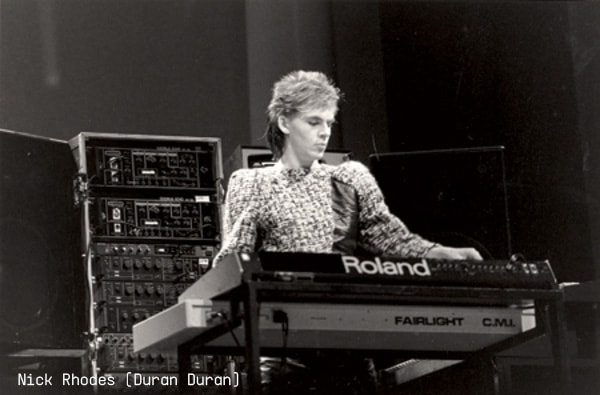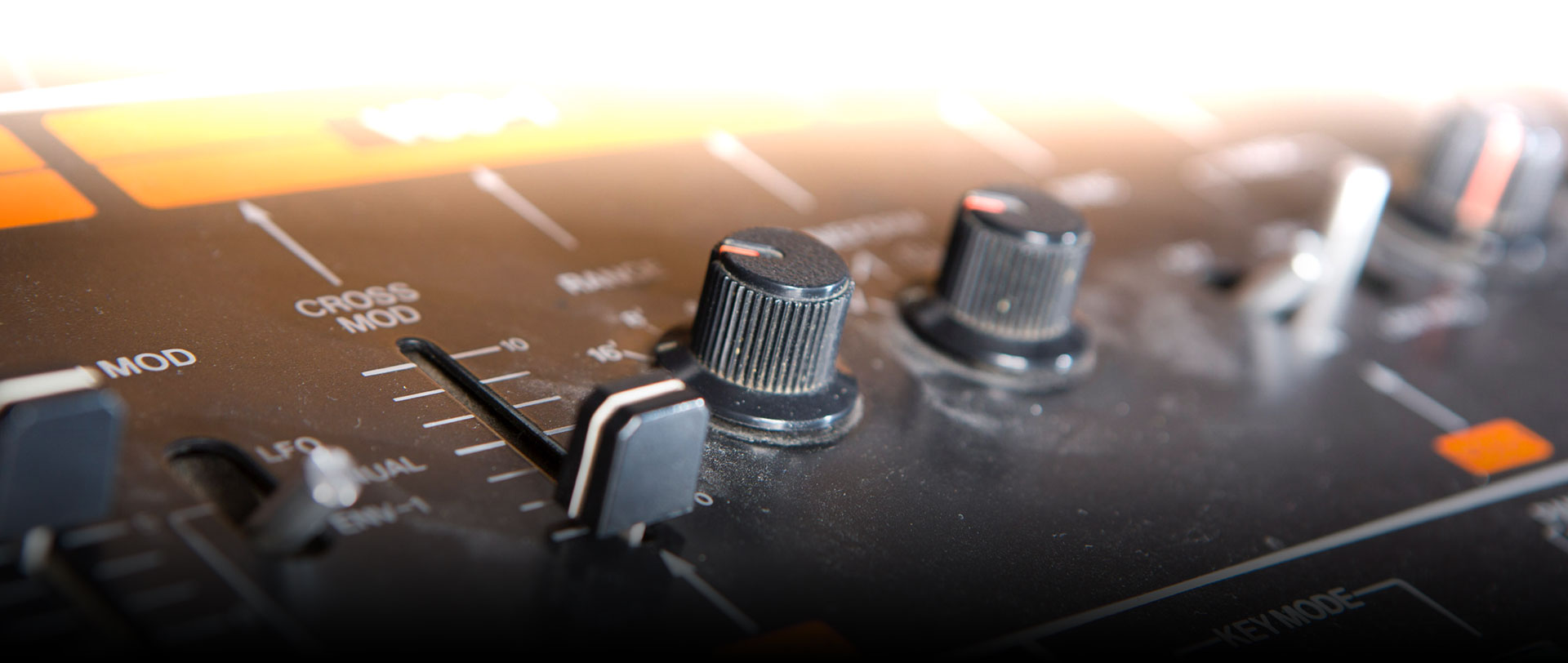 All-powerful then, all-powerful now
Jup-8 V restores this peerless icon to its former glory, painstakingly emulated down to the finest detail. Enjoy that hairs-on-end sound and a classic hands-on synth workflow that's inspired countless musicians over the decades. Component-level modeling meets an authentic slider-based interface.
The Jupiter voice took audiences' collective breath away in the '80s, and still does to this day. Its enormous flexibility and larger-than-life stereo sound made waves - but its true power was in its 16-oscillator voice architecture.
Jup-8 V puts this unstoppable analog power at your fingertips, in spectacularly colorful detail.
Voice Dispersion
A simple arpeggio played without dispersion, then gradually applied through the 3 settings.
Analog Modelled Filter
A resonant filter sweep applied to a large chord.
VCOs with character
Not just 2 oscillators per voice; 2 oscillators with their own distinct characters per voice. These characters let you switch between using fine-tuning, a noise waveform, octave ranges, switchable sync - the list goes on. These ultra-simple VCO controls offer an explosion of timbral possibilities, just like the original.
An LFO you can count on
It does what it says on the tin - a simple monophonic LFO for when you need things to rumble, shake, wobble, and weave. 4 shapes, tempo sync, with a little bit of delay and optional retrig to make it sit right where your song needs it to.
VCO Modulation
Ask anyone what features they loved about the Jupiter synthesizers, and 'cross-modulation' will likely be a hot topic. Jup-8 V delivers the goods. Dial in basic VCO frequency modulation to taste, 3 modes of pulse-width modulation, or go full cross-mod for those dynamite sci-fi sweeps straight out of a John Carpenter movie.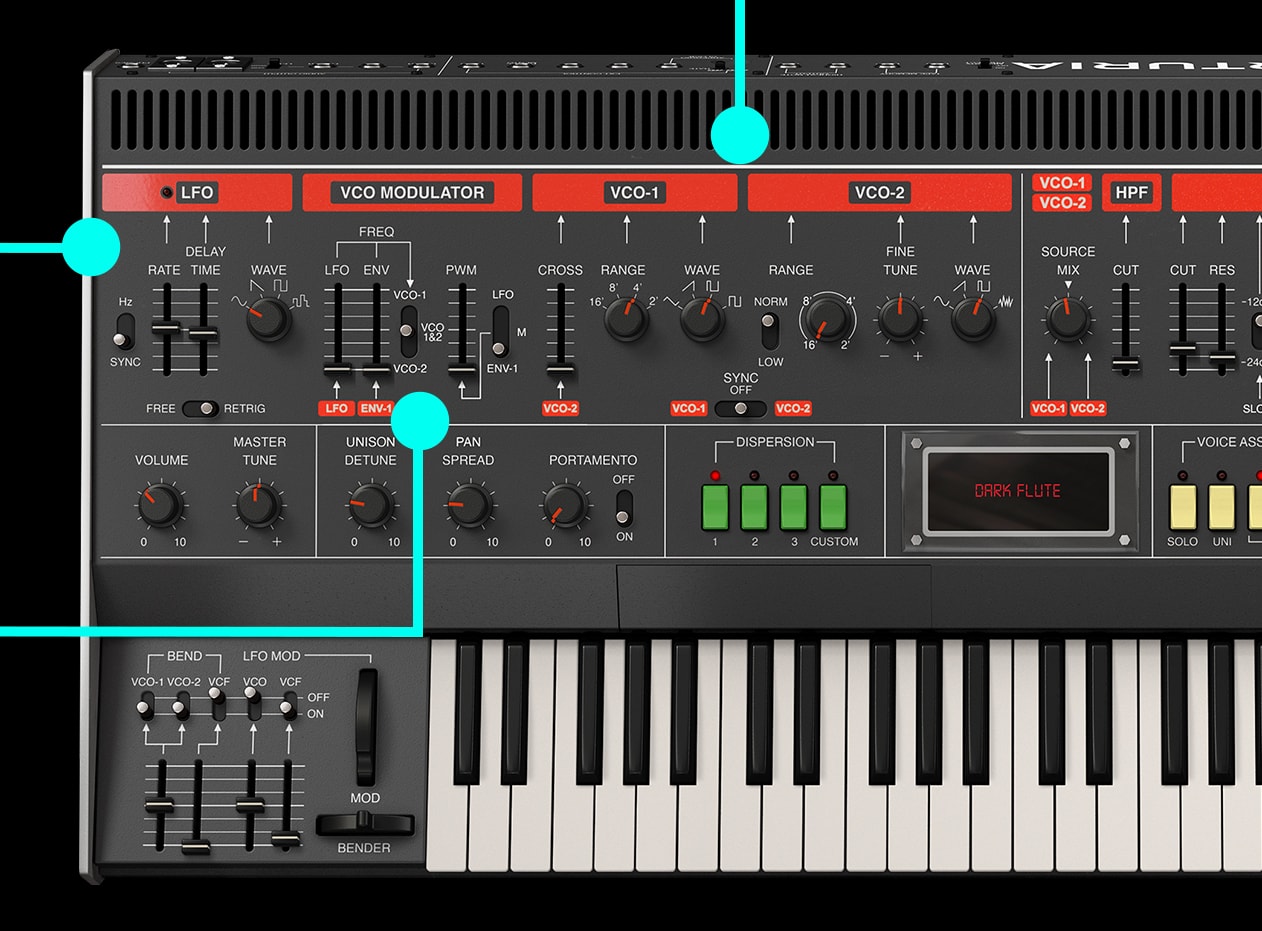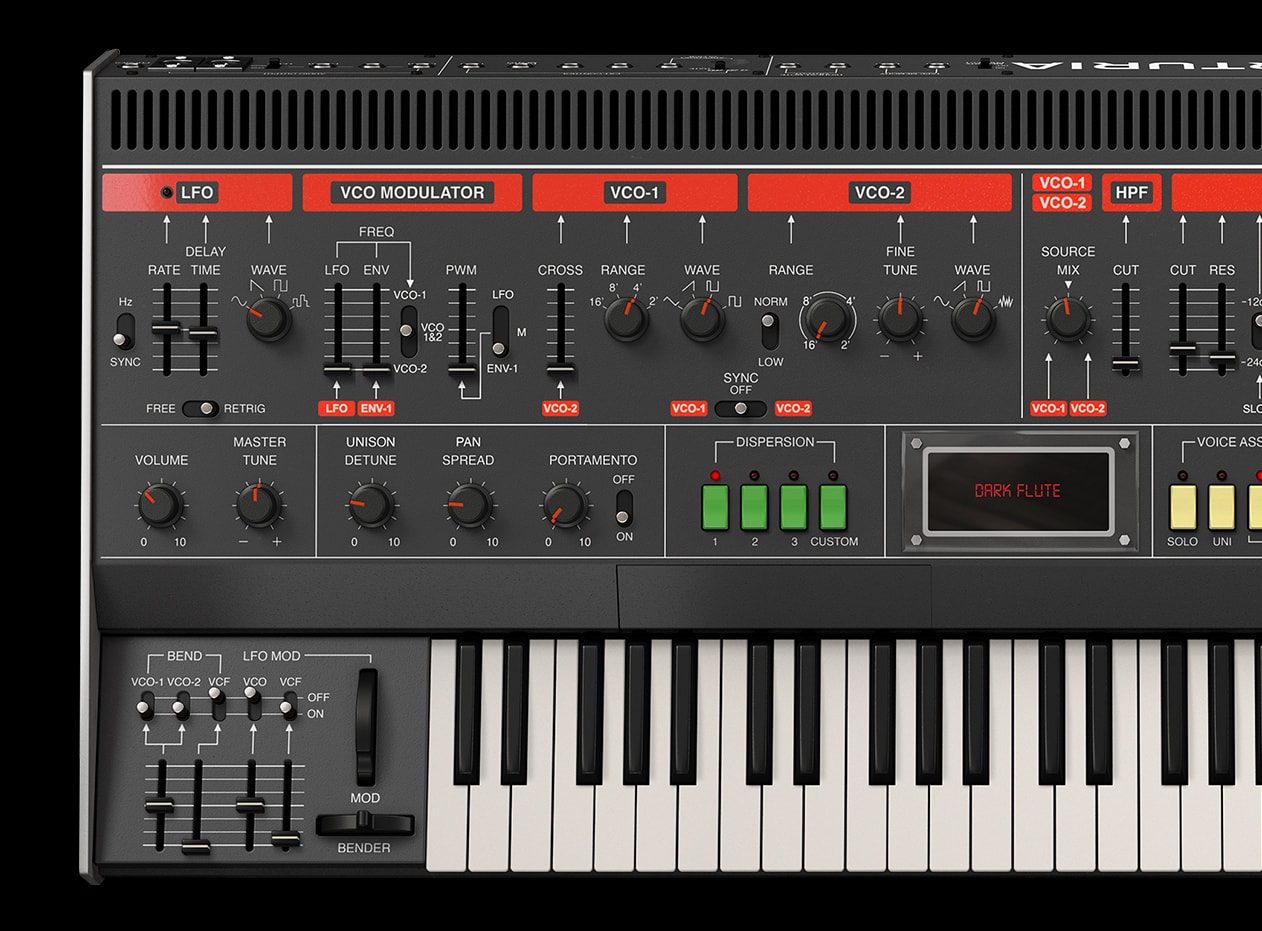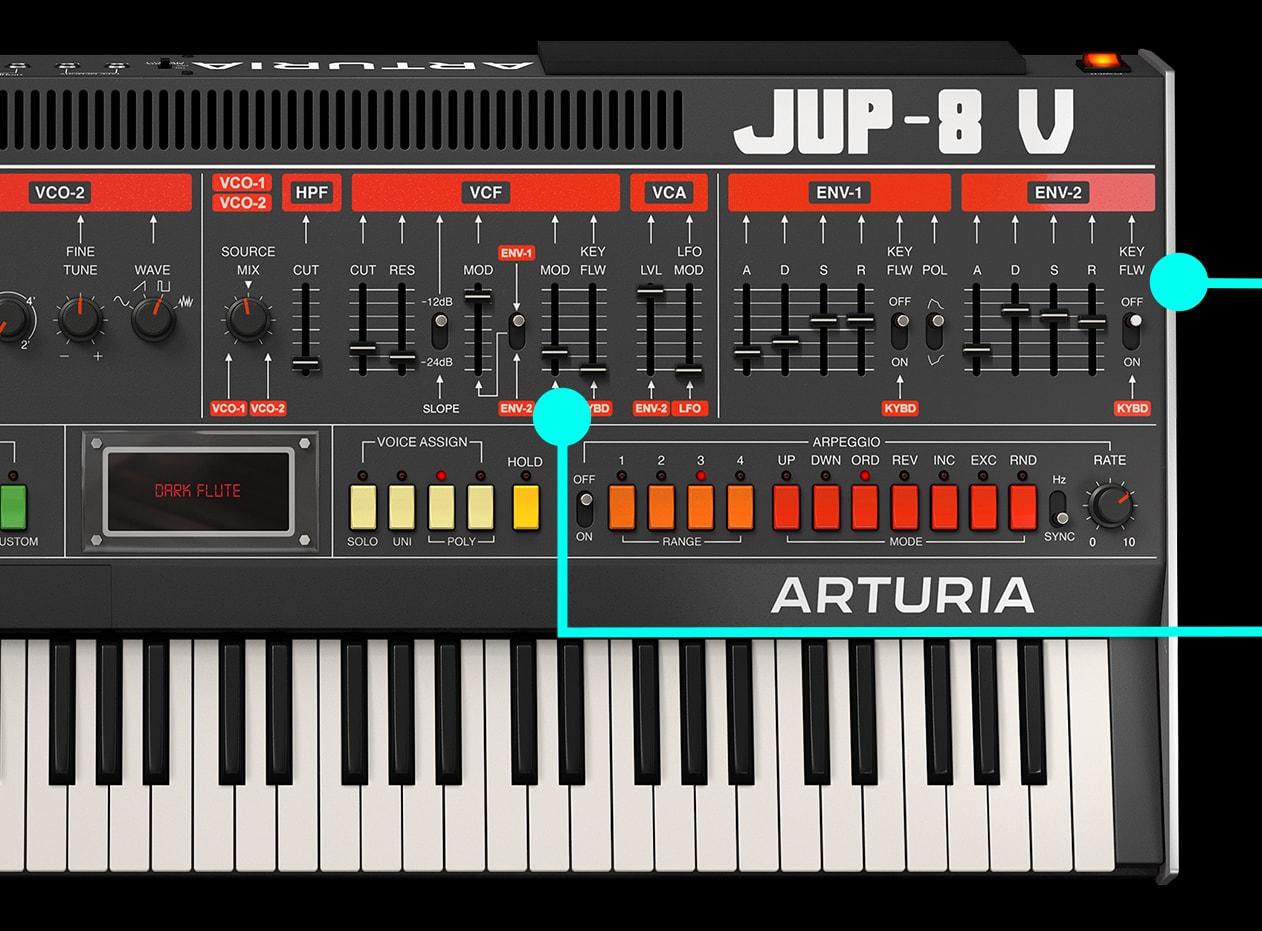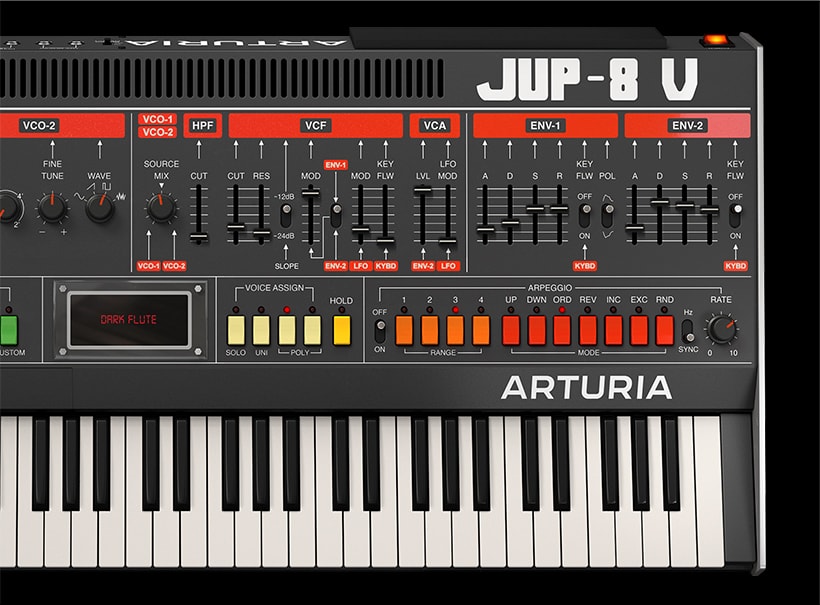 Twin envelope generators
Employ Jup-8 V's 2 x ADSR envelope generators for shaping your voice and sprinkling sonic variation that responds to every note you play. The controls in each section let you dial in however much ENV modulation you feel like:
- ENV 1 can modulate the VCO pitch, PWM and VCF cutoff
- ENV 2 can modulate the VCO pitch, VCF cutoff, and VCA level
No menu-diving, no complex patching. These envelopes don't mess about.
VCF or HPF?
Tame those planet-sized analog oscillators with a dual filter configuration that proved so popular, it continued appearing in Roland synthesizers for years after the Jupiter-8's release.
Enjoy spine-tingling sweeps and bubbling bass thanks to a resonant low pass VCF, with a separate hi-pass filter to smooth out your low end. Of course, Jup-8 V's filter section wouldn't be complete without some hefty modulation to play with. Get that filter in line with your performance with LFO, ENV and keyboard control.
Fiery brass stabs that cut through any mix. Massive stacked chords to drive your chorus home. Soft airy leads that float on top of your arrangement. Unstoppable unison bass that is the embodiment of fatness. Thanks to Jup-8 V, your search for tangible analog power is over.
This synth goes beyond tremendous sound; below the surface, component-level modeling contributes to a level of detail rarely seen on virtual instruments. The nuances of every component have been refined, from oscillator sync behavior to the varying pan spread of each voice - striking the perfect balance between precision and organic performance.
Fiery Brass Chords
Hear the sawtooth oscillator on this very impactful brass stabs (Thriller).
Soft Airy Leads
Solo lead line demonstrating the sound of the triangle and sine waveforms (Classic Sine Lead).
Big Unison Bass
Combining unison and cross mod for fearful tones (Massive Hoover).
But wait, there's more…
While Jup-8 V's interface meticulously emulates the voice architecture of its hardware ancestor, it doesn't end there. The main interface has a few remaining authentic tricks up its sleeve - and a few that we added to boot.
If you're a performer looking for classic expressive flexibility, or a vintage synth aficionado in search of new realms of tonal realism and detail, read on...
Stack & spread
When you've got a single note stacked 8 voices high, the fatness is undeniable. But when you need that extra oomph factor, Unison Detune is your secret weapon.
Learn more
Subtly send the pitch of each voice in opposing directions for that swirling thickness that gives your basslines chunk and makes your lead lines simmer. Play the stereo field. Jup-8 V wouldn't be complete without that luscious stereo sound; the Pan Spread control subtly applies left and right panning to each of your voices. Whether you're going for unison bass arps or cinematic polysynth glory, go wide.
Voice dispersion
Sometimes it's the smallest imperfections that make the biggest difference. Introducing Voice Dispersion, a detailed emulation of the naturally-occurring voltage variations that give these analog relics so much character.
Learn more
Experiment with tiny drifts in the values of 6 parameters for each voice, from oscillator pitch to filter resonance. Every note you play will be slightly different from the last, for a truly organic sound. Choose from 4 degrees of dispersion, or pop the hood and tweak each parameter to suit your taste.


Express yourself
Jup-8 V is a keyboard instrument. Much like its hardware predecessor, it's built for players as much as it's built for synth wizards and sound designers.
Learn more
And if you're a player, expressive controls like LFO Mod and pitch bend are essential to your sound. Add ghost notes and semitone glides to taste with Jup-8 V's Bender, routed directly to either VCO, or both at once. Where the Jupiter formula excels is the ability to route the Bender to the VCF - so you can really emphasize those high notes and pre-chorus build-ups.
The arpeggiator
The humble arpeggiator is as much a part of the familiar classic synth sound as an analog oscillator.
Learn more
When you think of old-school keyboards, you can't help but hear arpeggios. Jup-8 V brings the simplicity of the Jupiter-8's instant-access arpeggiator and boosts it with extra modes and tempo sync - a vintage feature that can keep up with your creativity.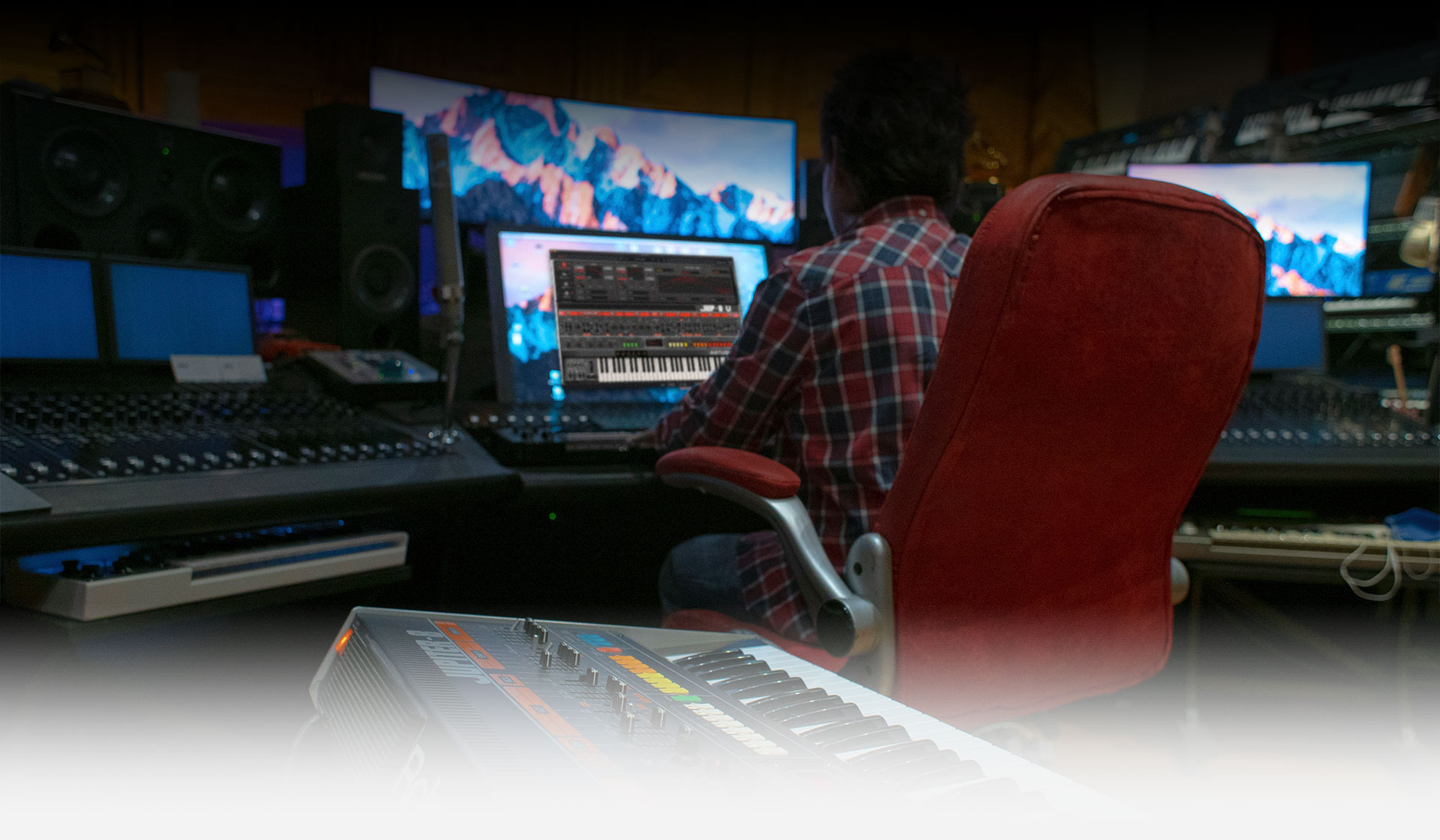 What we added
Sometimes the nostalgic immersion and raw power of a vintage synthesizer is all you crave. But sometimes, you can't help but think… "...what if?"
What if your analog polysynth had more than 1 LFO to push its sound design capabilities further? What if you could combine the gratifying playability of a classic keyboard with the cutting-edge flexibility of a modulation step-sequencer? What if you could instantly combine organic VCO warmth with crystal-clear digital FX in a single instrument?
With Jup-8 V, there are no 'what ifs'.
Modulation that goes further
No emulation would be complete without the modulation capabilities of Jup-8 V's hardware ancestor - but we took it a step further with 2 additional complex LFOs and a complex Modulation Mixer for more sonic variation than you can shake a stick at.
Learn more
Jup-8 V's variable LFO and dual ENV configuration presents a familiar sound design palette, offering hands-on access to all manner of golden-era synth patches. But crack open the Advanced panel, and the modulation possibilities skyrocket.
LFOs 2 & 3 combine sophisticated features like phase distortion, polyphony, and dual destinations, designed to transport your patch from subtle movement to controlled chaos.
To round off the modulation section with a bang, the Modulation Mixer uses unique algorithms to sum your modulation sources and manipulate 3 destinations of your choice, giving you access to new territory between sonic boundaries.
Next-level sequencing
Jup-8 V comes armed with 2 x 32-step sequencers for Notes and Modulation respectively. Better still, both of these sequencers have been enhanced in parallel, with simplified sync options, independent sequence lengths, intuitive pitch values, scales, and more - simply giving you greater control when constructing musical ideas.
Duo Sequence
Using both the notes sequencer and the mod sequencer to create a two voices sequence, with a single key press (Double Seq).
Where the Jupiter-8 was designed as a player's instrument, Jup-8 V's advanced sequencing lets you build nuanced components for your song or performance, or take your hands off the wheel for free-flowing sound tweaking.
Build your topline, bassline, or synth ostinato without ever leaving Jup-8 V's interface. Construct elaborate timed modulation sequences that routinely loop in and out of your chord movements. Weave polyrhythmic ideas between the Notes and Modulation sequencers for an ever-changing musical cycle that keeps your listeners on their toes.
Keyboard expressivity

With Jup-8 V, the keyboard does more than play notes.
The Advanced panel also conceals in-depth controls that let you harness the keyboard response for your own creative purposes. This detailed 4-part section allows you to program Velocity, Aftertouch, Keyboard Tracking, and Modwheel information to affect up to 3 destinations.
Craft your own curves, personalize your dynamic response, and wire any aspect of Jup-8 V to respond to every note that plays - you're in control.
Extended Velocity Control
Using velocity to affect volume, filter envelope amount and filter envelope decay all at once.
Digital FX
While the iconic power of the Jupiter sound lies in its unique voice architecture and modulation flexibility, a little FX never hurt anyone. Does Jup-8 V need 11 new FX to sound great? No. Does it sound absolutely mind-blowing with them added to the mix? Without a doubt.
Send your pads echoing around moon craters, or bathe them in a tide of rich analog chorus. Crush your basslines with digital grit, or slam them with heavy compression for old-school tightness. 3 FX slots, configurable in series or parallel, with 11 FX to choose from…
...that's 11 new ways to take this classic sound to another level.
Effects Off / On
The "Dark Flute" played dry, then with all effects on.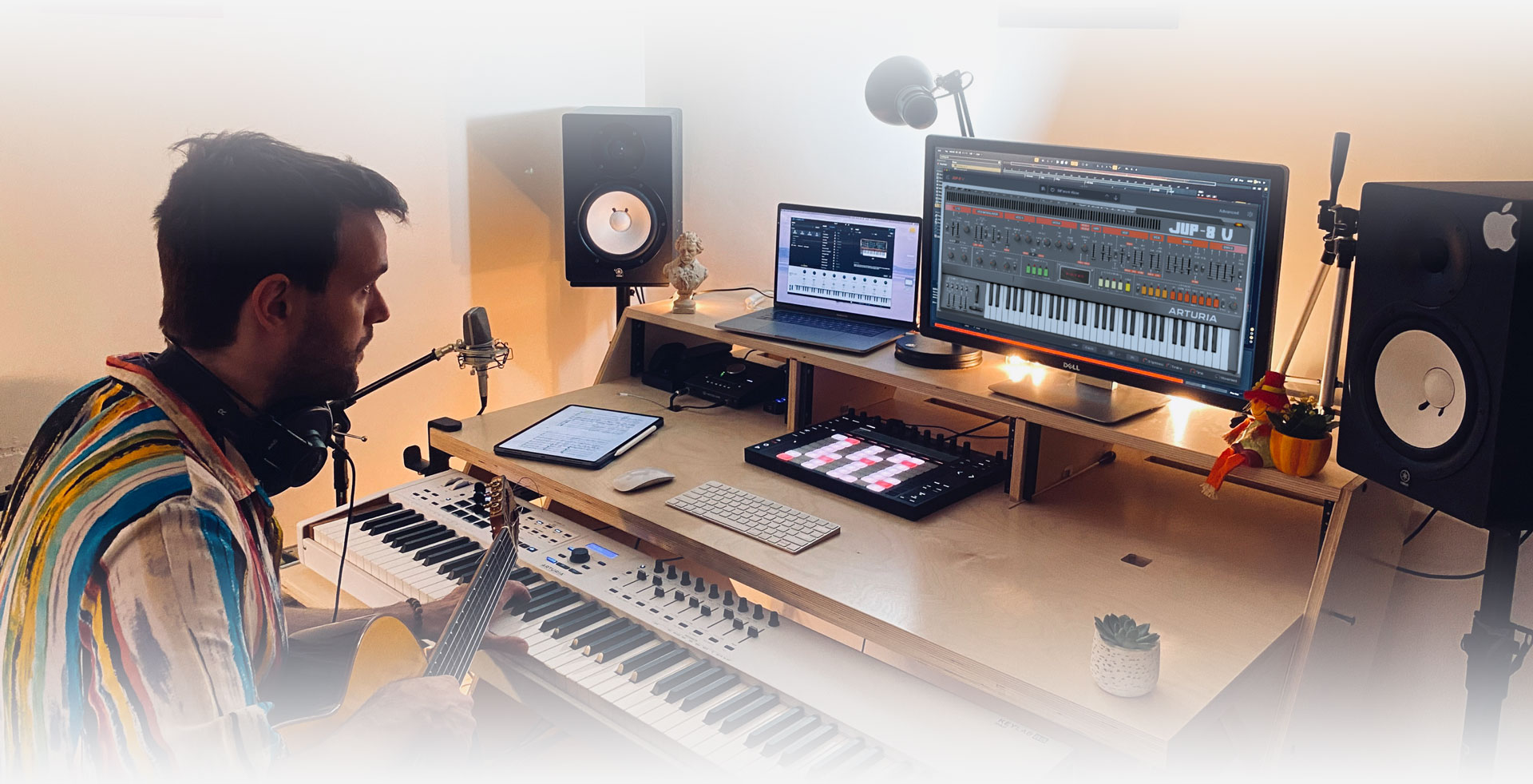 A new sound engine
Jup-8 V's new sound engine was totally rebuilt using the latest DSP technology to ensure that this virtual instrument is as authentic as it is powerful, as stable and reliable as it is sincerely imperfect. From subtle analog voice dispersions to the meticulously replicated filter section, this faithful reimagining is as close to the real thing as it gets.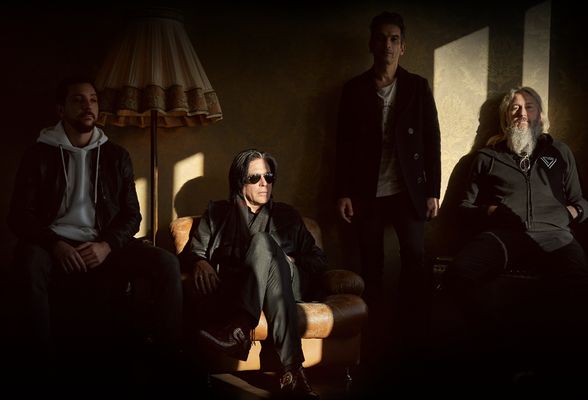 Artists Corner
What I like about this Jupiter is that when I need a thick bass synth, it's always my go-to [...] For me the Jupiter is always about that deep guttural bass sound and that's why I always start with it.
Tony Hajjar
( At The Drive-In )
Press Clipping
"Arturia Jupiter-8V sounds fantastically 3D with the beautiful, rich low end and the famously buzzy quality expected of older Roland oscillators. The filters stay rich and sweet as they close down, my gold standard for how any synth sounds. I found Jupiter easy to blend with acoustic instruments in a way that never felt like I was "flattening" the mix."
Tape Op Magazine
"All in all, Arturia's Jupiter-8V is an excellent recreation of the famed Roland '80s synth with several intelligent sound sculpting accoutrements added for taking the original sound into new wonderful directions."
Futuremusic.com
"Arturia has produced a natural maturation of the classic. The synthesis is a superb match, and the new features feel right and elegantly provide what users originally had to concoct outboard workarounds for."
Remix Magazine
"Jupiter-8V is a must have for all lovers of the Roland "J-sound" and definitely worthy of consideration for those looking for a contemporary-sounding analog companion to today's sampler hybrids."
Remix Magazine
"This softsynth is a total TEN STARS! The name Jupiter 8 is definitely within my galaxy of "Vintage Synths" but Arturia has completely knocked this synth eons into the future and brought the Jupiter 8, perhaps the greatest analog synth of all time, from 1981 to 2007 and beyond with the incredible add-ons. With their careful, meticulous attention for preserving the true nuances of this synth and then by adding visionary and complementary modules to the Jupiter-8V; I truly believe that this softsynth should be in everyone's collection for one simple reason... TO CREATE! That's what the Jupiter 8 was all about and Arturia has given us an instrument that can produce more new sounds than most of us have heard in a long time. Trust me. Go Out and Buy The Jupiter-8V! You will not be sorry!"
www.cakewalknet.com
"This synth sounds wonderful, with the majestic warmth of Roland's original Jupiter present in every sound. My hat comes off, my bow is deep, my thanks to Arturia are heartfelt."
Future Music
"After a solid month of living with the Jupiter-8V, I can honestly say that it's my favorite Arturia virtualization so far, perhaps even my favorite analog soft synth ever. -Key Buy Award-"
Keyboard US
"An instrument with a great sound, very expressive, easy to use, beautiful to see, with a lot of new features and an inspirational charm, a very low CPU load - unlike many other VSTi - and it's also not expensive... so what are you waiting for?"
Rec'N'Play
"The Jupiter-8V is a worthy addition to the Arturia family. It sounds superb, is easy to customise and a joy to play. - MusicTech Excellence Award -"
Music Tech Magazine
"The Jupiter-8V maintains the standard we have come to expect from Arturia. it's a beautifully warm and expressive synth that's equally at home in pop tunes or experimental sound design. The overhaul of the presets management system and the addition of the user-friendly sequencer and effects make the instrument immediately accessible to beginners as well as experienced users, which hasn't always been the case with these complex synths."
Music Tech Magazine
"What we have here is a big synth with a big sound and a big appetite. Rest assured, though, that the Jupiter-8V is well worth the processing power - this is arguably Arturia's best effort yet. -Computer Music Performance Award-"
Computer Music
"Arturia has done the original Jupiter-8 justice. Not only has the company captured the original instrument's essence and character, but have upped the ante by adding new and creative touches that expand the reach of its sound. As far as I'm concerned, this is not only the strongest analog emulation on the market, but is quite possibly the best soft synth I have yet encountered. Once hooked up with a good control surface, this could be the only virtual analog you'll ever need - and it will definitely be my go-to instrument of choice in the future."
EQ Magazine
Hear it in action
Listen Jup-8 V in full swing - witness the formidable sound of an analog icon in the hands of sound designers, composers, and musicians of all styles.
Sound Corner
Outer Worlds
Retro and catchy track composed for the Jup-8 V4 announcement video. Additional guitar parts played by Rasmus Kürstein.
Flashback Mania
Colourful 80's synth pop tune using only Jus-8 V4 sounds, except for the kick, snare and hi-hat. Very few effects were used in the process - all Factory presets were kept as they are, with just a little bit of reverb and distortion added to enrich the sound.
Doppler
Minimal but efficient dance-floor friendly track, in the pure tradition of early electro/techno music from the 90s.
1-30 L11
IDM track showcasing some of the rougher and more experimental sounds, found in Tom Hall's own factory presets.
Planetary System
Deep and impacting cinematic / electro track, using modern sounds and a great use of Simon's own "RandomMelody's" preset.
Twolegs
Groovy tech house track giving a great impression of the sound of the analog modelled filter
Classic 80s Hits
Snippets from four classic hit songs that featured the original machine, using sound that can be found in Dave Polich's presets.

TAE® Powered
The exclusive analog modeling technology that makes our virtual instrument emulations indistinguishable from the originals. By accurately mimicking the characteristics of analog oscillators, filters, and soft clipping, we can provide astonishing component-accurate detail and authentic analog charm in equal measure.
Learn More
Included in V Collection

This instrument is also part of the V Collection -your complete dream line-up of the legendary synths, organs, pianos and more that made keyboard history. They're modeled with the most advanced technologies for authentic realism, and enhanced with new creative options. Whether you use it as DAW plugins in the studio or standalone at gigs, V Collection puts the greatest keys of all time at your fingertips for instant inspiration.
Learn More
Presets
Jup-8 V offers stellar sound on a silver platter. Loaded with presets created by world-class sound designers, you'll find your own sonic identity in no time.
Bass
Cinematic Rise Bass
Rich, creamy low notes that swell to planetary size, with the aid of a tiny amount of detune and a huge amount of lush reverb.
London Square
Filthy square bass with tubular resonance that's destined for the never-ending dancefloor.
Leads
Hammer Lead
Make the audience sit up and pay attention with this unmistakable and groovy lead sound that cuts right through any mix.
Pads
Deep Sci-Fi Strings
Set a scene that's both eerie and awe-inspiring with this elegant string patch, with subtle tuning movement.
Sweep
Think of giant cats...in space. This bass/lead tone is designed to sound like meows from a distant star system.
Sequences
GrooveBar
A driving rhythm fuelled by resonant VCF modulation, zapped with old-school news broadcast urgency.
Simplicity
Soft, beautiful plucks with plenty of ambient room to breathe, great for leads and textures alike.
Keys
Neg Pluck
A rich pad that doesn't hold back on the attack. Small envelope movements on the filter give it an almost vocal quality.
Mellow Rhodes
Softly warbling chords with the rich sustain of an electric piano, soothing and soulful in equal measure.
Strings
Harp
A pleasant nylon-sounding patch for weaving delicate movements and soothing melodies.
Lo Strings
Your essential '80s string pad sound with tape-style lo-fi sound. It resonates, it flickers, and it stirs the soul.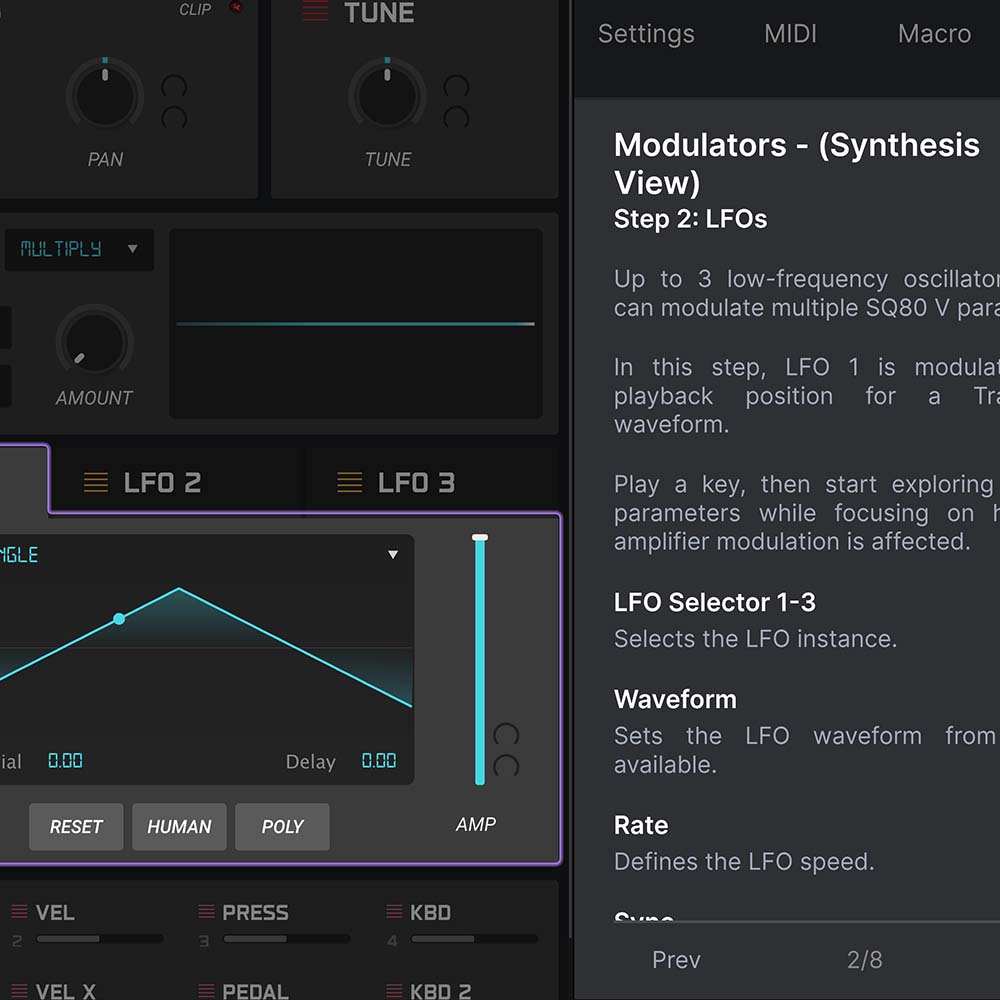 In-App Tutorials
Integrated in-app tutorials guide you through every aspect of the instrument, from individual parameters to tips from our sound designers, so you can focus on the creative stuff. It shouldn't be this easy, but it is!
ASC
Arturia Software Center lets you download, organize, and update all of your Arturia software titles in one place, as well as manage all of your licenses across multiple devices. Keep it simple.
Learn More
Download the ASC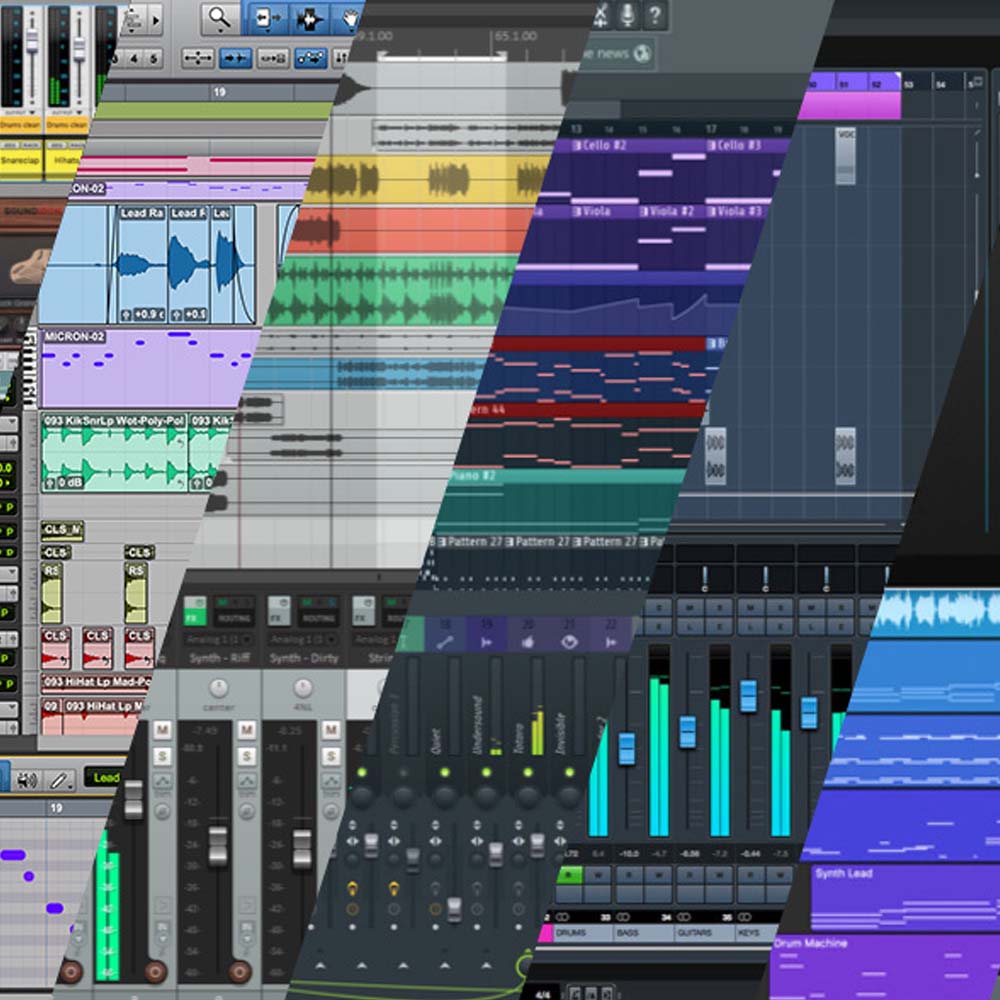 DAW ready
Our virtual instruments and plugins are designed to fit right into your setup without hassle. Whatever your style, you can explore sound while enjoying full compatibility with major DAWS, on both Windows and MacOS.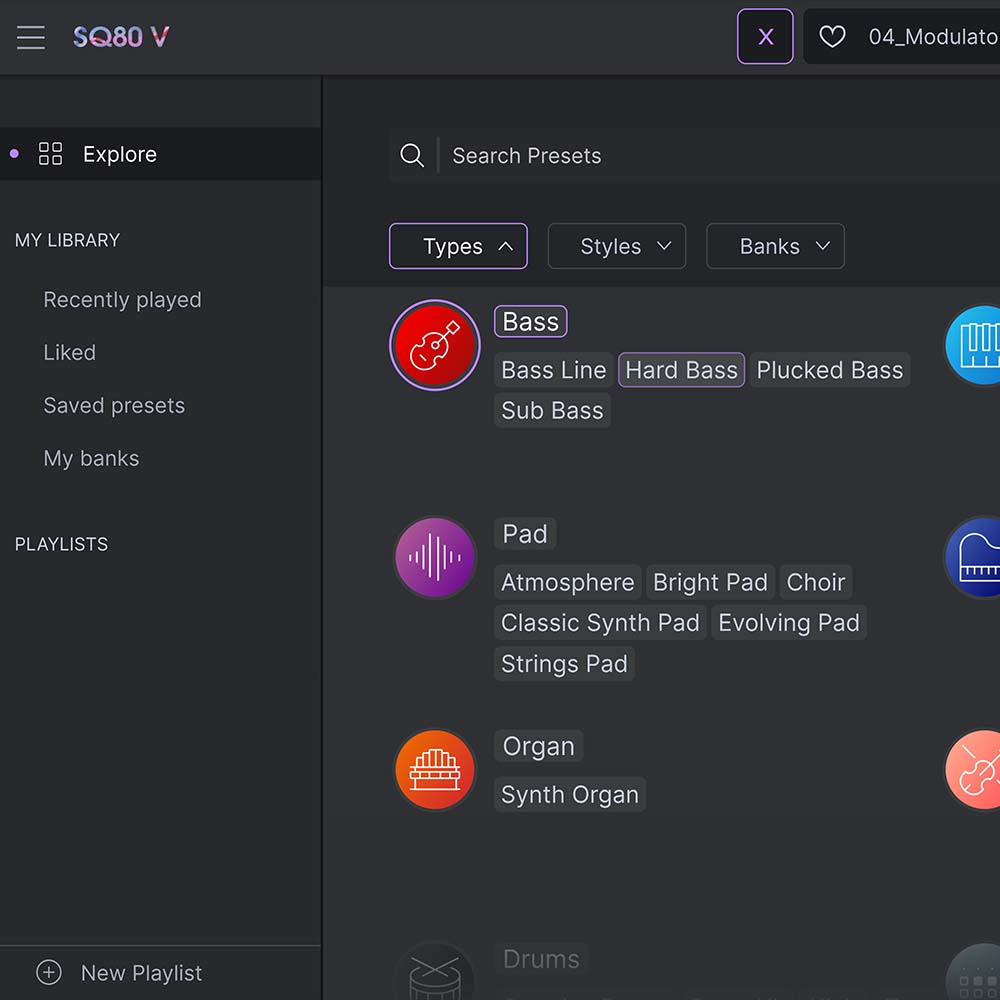 Preset browser
Instantly find the sound that's in your head with intelligent & streamlined preset browsing. Search with keywords, explore by instrument type, musical style, and more - you can even save your favorites to quickly recall later.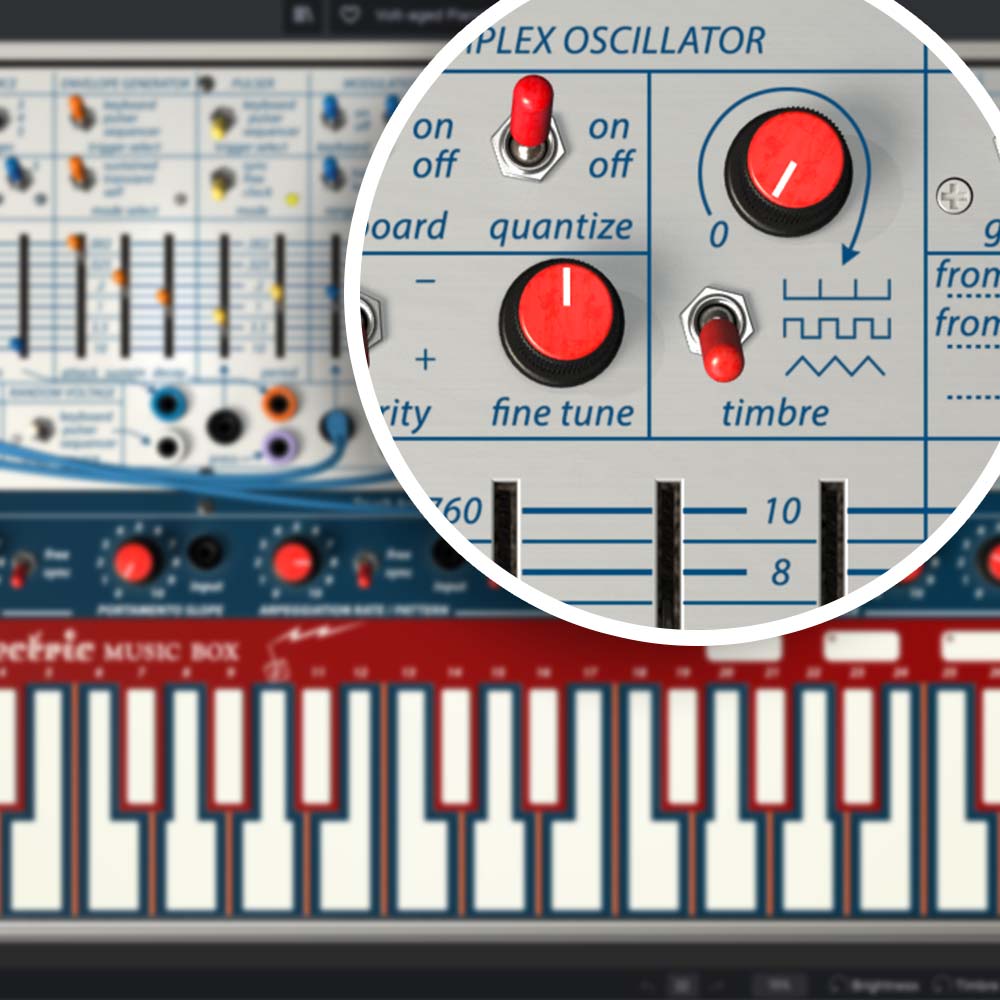 Resizable GUI
Whether you want the full visual immersion of our classic instrument emulations, or to save precious screen real estate, the interfaces for all of your Arturia virtual instruments can be resized to a scale that suits you.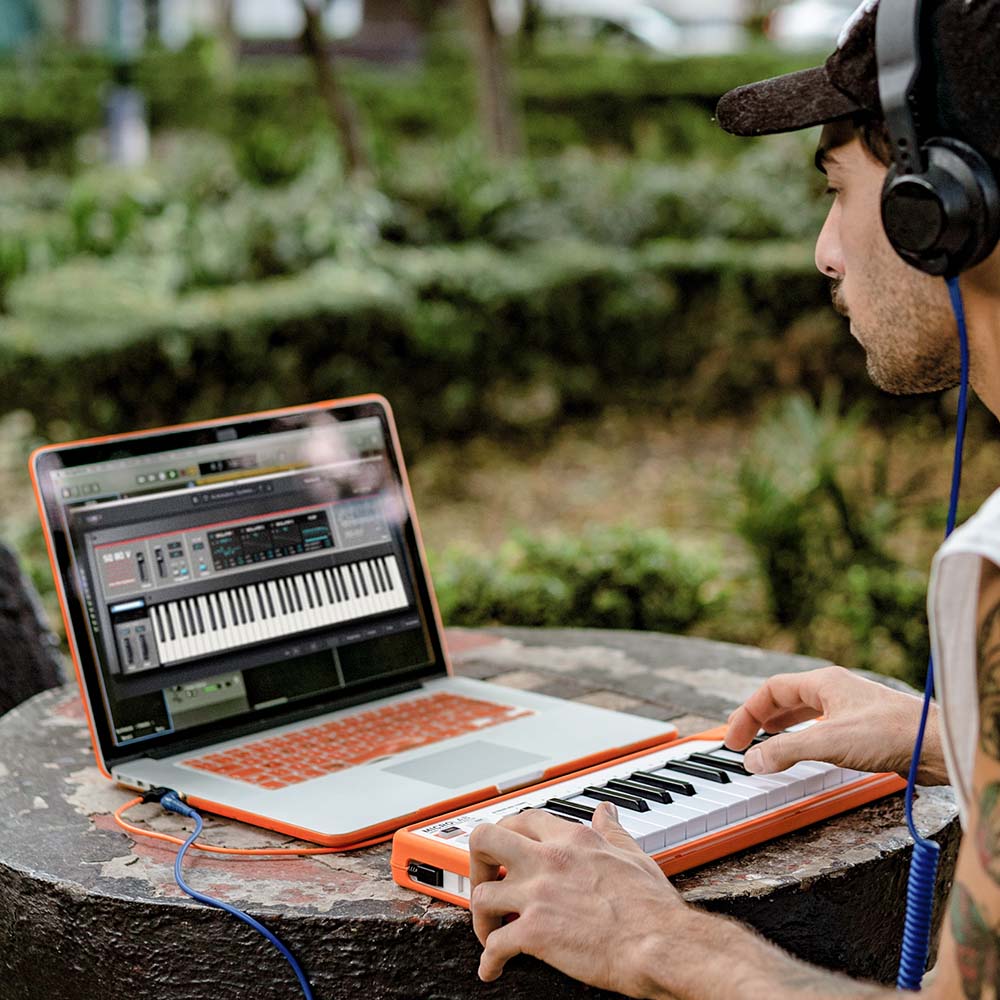 Perfect integration
Instruments come seamlessly mapped for the Arturia KeyLab range - but they'll place nice with other MIDI controllers too. Instant sound tweaking macros, easy DAW integration, and standalone operation.
Gallery
Platform specifications
: Win 8.1+ (64bit) PC: 4 GB RAM; 2.5 GHz CPU.
2GB free hard disk space
OpenGL 2.0 compatible GPU
: 10.13+: 4 GB RAM; 2.5 GHz CPU.
2GB free hard disk space
OpenGL 2.0 compatible GPU
Required configuration
Works in Standalone, VST, AAX, Audio Unit, NKS (64-bit DAWs only).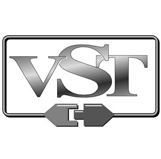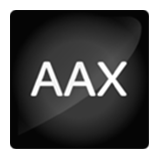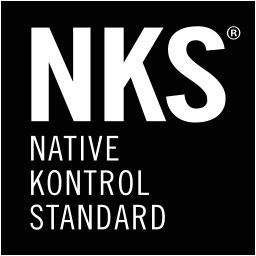 Protection
The software is protected by the Arturia Software Center. You can learn more about it here.
All manufacturer and product names mentioned on this page are trademarks of their respective owners, which are in no way associated or affiliated with Arturia. The trademarks of other manufacturers are used solely to identify the products of those manufacturers whose features and sound were studied during the development. All names of equipment, inventors, and manufacturers have been included for illustrative and educational purposes only, and do not suggest any affiliation or endorsement by any equipment inventor or manufacturer.
Main Features
A next generation component-level model of the Roland Jupiter-8
4 customisable voice dispersion modes for unique sound characters
Free-running phase oscillators with up to 16 voices of polyphony
VCO Cross modulation
Assignale VCO sync
Classic and Mono unison modes
Arpeggiator
Extra modulation capabilities with:

Two complex LFOs
Modulation mixer

Double Notes and Modulation sequencer
Advanced keyboard expressiveness with assignable, Velocity, Aftertouch, Modwheel & Keyboard tracking
Three output effect slots
Advanced Brightness, Timbre, Time and Movement macro controls
Built in tutorials
Over 300 factory presets
Awards