Arturia, in partnership with Dr. Bob Moog, has brought you the synth that started it all. From Wendy Carlos's famous 'Switched on Bach' to Keith Emerson's live use, this huge modular showed that electronics could be musical thus being the catalyst for every synthesizer we see today. The towering modular synthesizer that has dominated the world of music since the 1960s has been revived!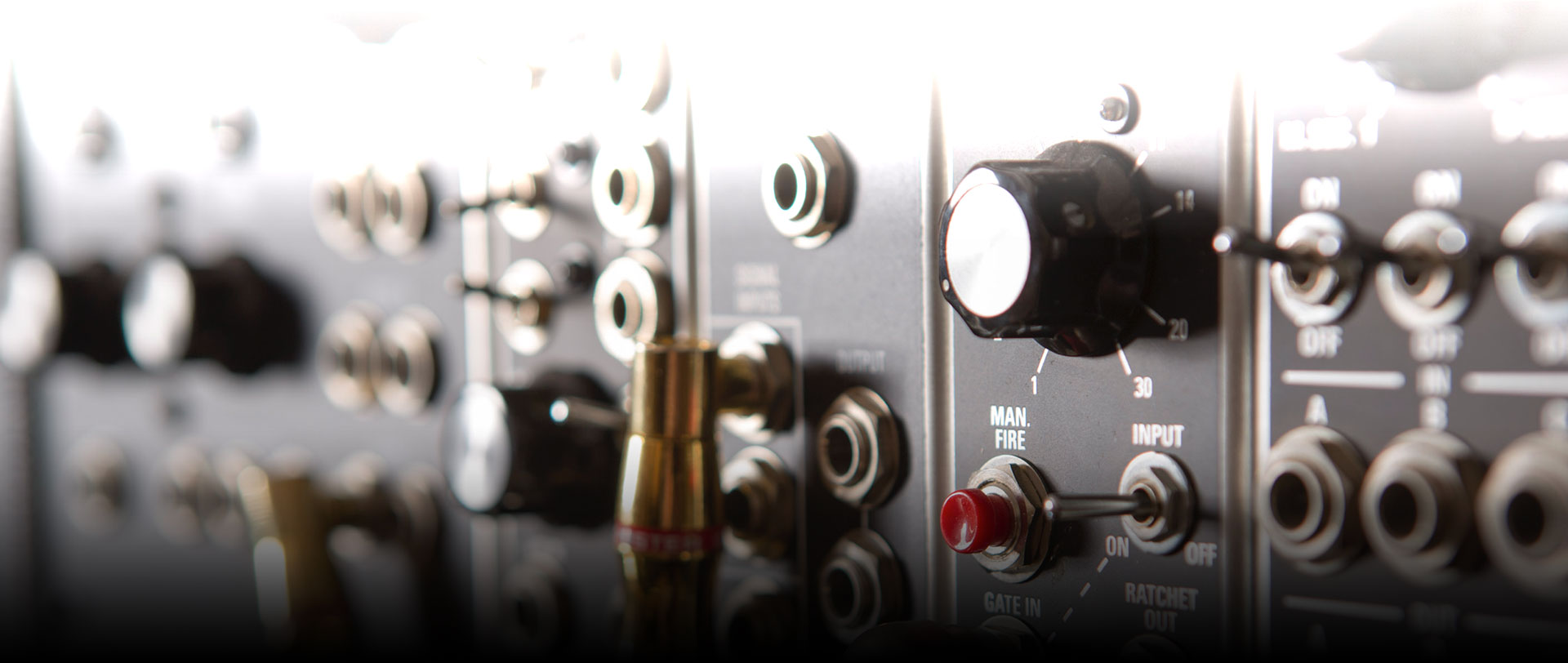 Modular synthesis at its best
"Probably the number one system" (Peter Forrest, The A-Z of Analog Synthesizers)
Originally sold as custom units to artists such as Tomita, Klaus Schultz, the Beatle's, Tangerine Dream and many others, we have recreated a giant collection of the best modules for you here. With up to 9 oscillators, 3 filter slots, 2 LFOs, 6 envelopes, VCAs, mixers, a sequencer and more, this classic synth offers you no limitations for your creative endeavors.

Modular Madness
If simple sounds are needed, no need to look here.
The Modular V is all about the complexities and nuances that only a modular patch can deliver. With more tone generation and modulation capabilties than any other synth this is the reference standard for intricate sound design.
Press Clipping
"Arturia has done it right. Theyíve teamed up with Bob Moog, researched how to best emulate the sometimes quirky nature of analogue circuits via TAE, and had talented artists and sound designers create some great patches."
audioMIDI.com
"A software recreation of the famous Mg Modular systems, MMV has an authentic tone, a nice user interface and really brings out your creativity. [...] this is a very well-behaved piece of software that is also enormous fun."
Sound On Sound
"This is truly a no-compromise, no ifs, ands or buts. It's also an absolutely rock solid application. All of our little complaints aside, the boys at Arturia have achieved a milestone here. This simply doesn't sound like software!"
Computer Music
"One of the most daunting monsters of analog synthesizers, the venerable Mg Modular, has been brought to glorious life in Arturia Software's stunning Modular V. This one of the best-sounding software emulations of a piece of hardware."
MacAddict
"The Arturia Modular V is the most authentic analog synth emulation we have ever heard. It looks and sounds just like the real thing. [Editor's Choice]"
MacFormat
"The Modular V is a powerhouse that models the old hardware to a tee, producing rich and beautiful tones that compare favorably to a real Mg system. If you're looking for a top-quality software synth that really does sound like the analog hardware it claims to emulate, look no further than Arturia's Modular V. This powerful tool is good enough for Bob Moog, and I'll wager it's good enough for you, too."
Remix
"Arturia bring an unobtainable synth to the masses. It's powerful, easy to use and totally addictive. (Platinum Award)"
Future Music
"The Modular V is one of the closest analogue emulations to date. It is an amazing product that I think will only get better as newer software patches become available."
audioMIDI.com
"For people that are happy living in the software world, I'll suggest that nothing currently on the market will provide the deep sound and unique interface of the Modular V. This software has the organic feel of a real modular."
CreativeSynth.com
"The Modular V offers the sounds and programmability of the original, plus the powerful extras of modern technology such as MIDI, presets and polyphony. Outstanding!"
Music Tech Magazine
"The Modular V sounds noble, warm and full of pressure like no other synthesizer available on the market."
Raveline
"The Modular V software is an absolute bargain piece of software, especially in light of the ultra-high prices of the real hardware [...]. Its great audio quality, flexible patching and interesting performance options are bringing a new level to audio."
Recording
"Endorsed by Bob Moog himself, Modular V probably comes as close as any software to re-creating complex analog synthesizer hardware, and it does it on a large scale. It runs standalone or as a plug-in for a variety of formats."
Electronic Musician
"With the audio quality from soft synths such as Arturia's Modular V being so good, is there any longer a need to worry about replacing hardware with software?"
Sound On Sound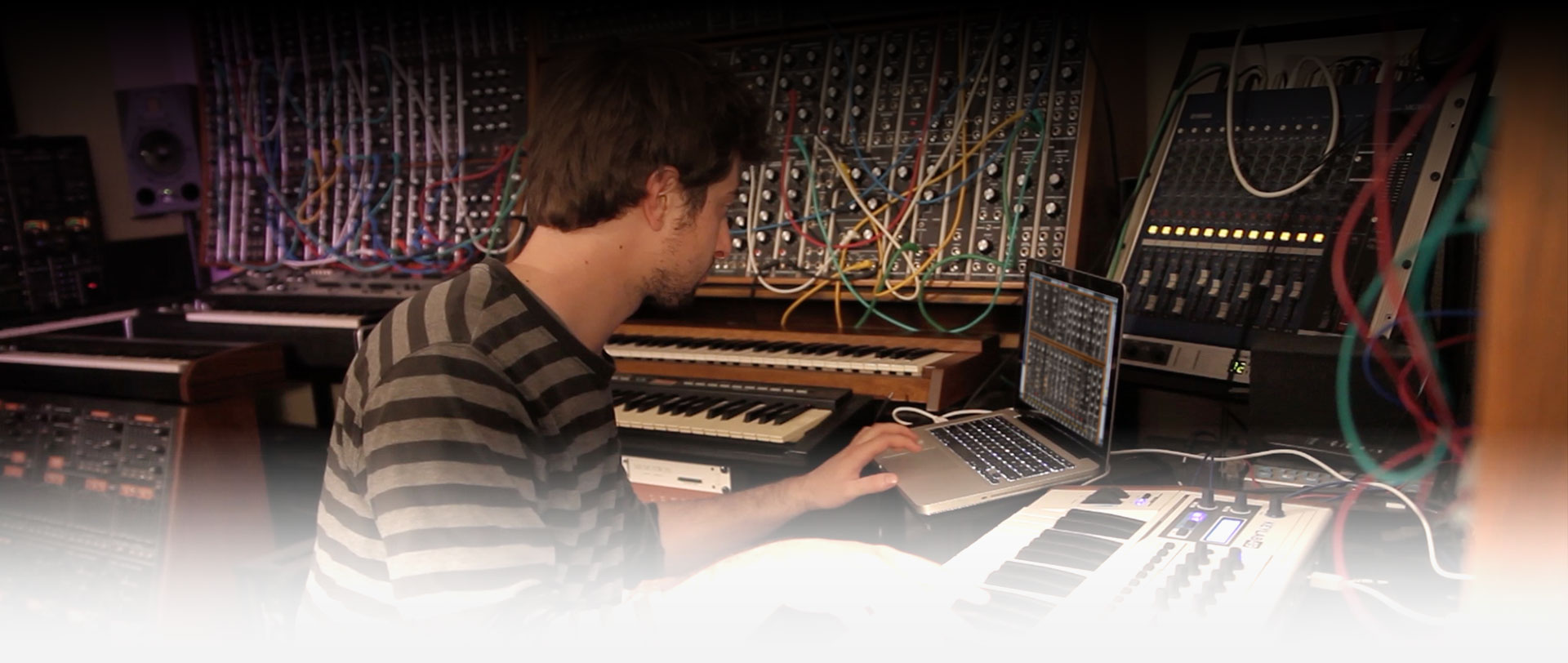 Much more than a Modular
Modular V includes some very rare module replicas like the Bode frequency shifter and the 928 sample and hold modules, as well as a few innovative effects developed by Arturia's team like the formant filter and ring modulator. Modular V will give you a lifetime of sound design possibilities.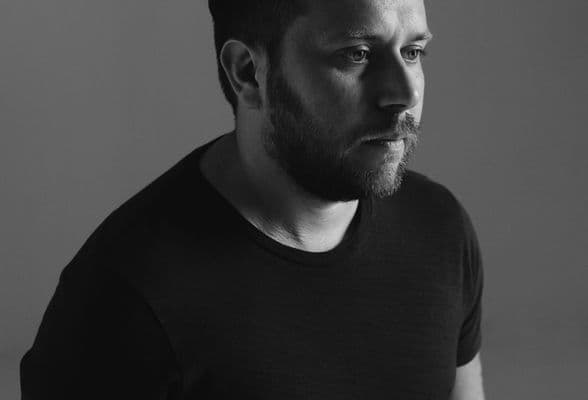 Artists Corner
"There's something about it which gives that authentic tone but with the nine oscillators you can really go to town with experimenting and making quirky new sounds, so don't be afraid to mess about. If you think it looks complicated you're right, but with some time put into it you'll discover a lot and with more than the 400 presets made by professionals; you should have some fun! There's nothing really I would change about it apart from having the real thing in the studio!"
Weiss
( DJ/ Producer )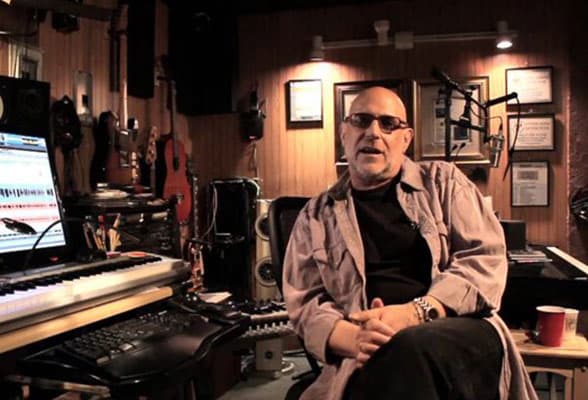 Artists Corner
My clients cannot believe their ears when I tell them that the kick-ass synth bass they are hearing is coming from a software. Great job!! Great instrument.
Ted Perlman
( Producer - Composer )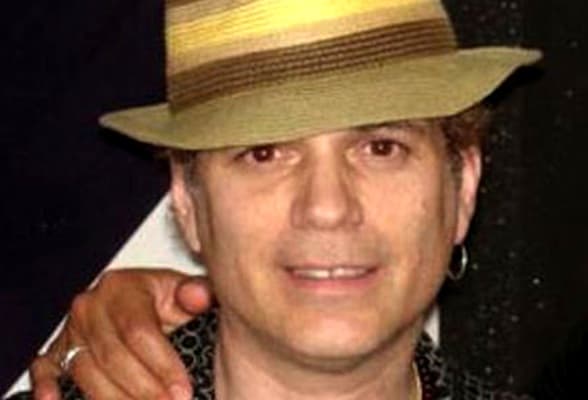 Artists Corner
I've been using Mg synthesizers for over 20 years in the studio and for the first time, I've actually heard a software synthesizer that sounds like one!
Randy Cantor
( Producer - Composer )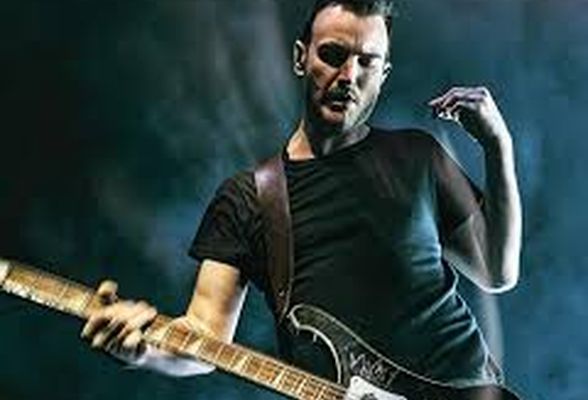 Artists Corner
It's kind of fun seeing what happens when you just plug in things together and see what comes out. Some of the sounds you can get amaze me.
Paul Wilson
( Snow Patrol )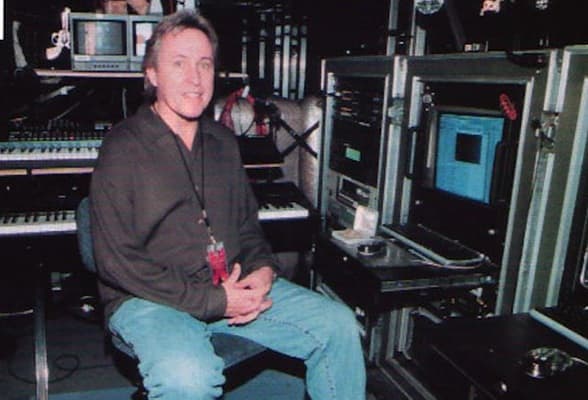 Artists Corner
The sounds are truly fat and unique, it gives me a sound I can't get anywhere else. Some virtual synths are thin, this one rocks!
Mike McKnight
( keyboardist )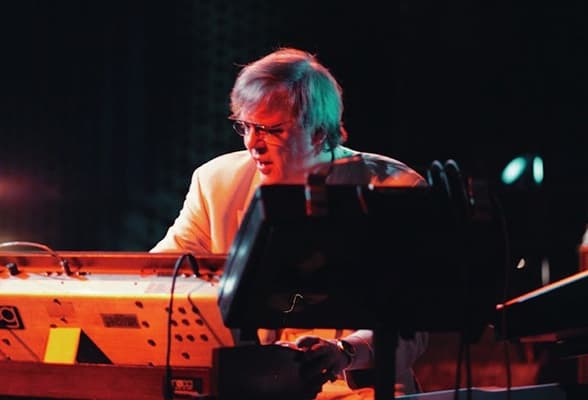 Artists Corner
The Modular V is an instrument easy to handle, with a beautiful sound and tune-stable.
Klaus Schulze
( Producer - Composer )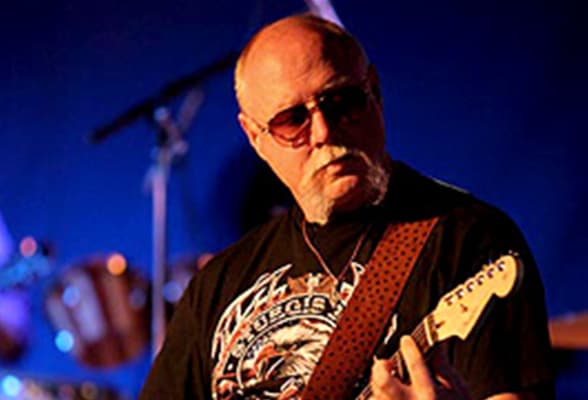 Artists Corner
Arturia's Modular V is, for all practical purposes, like having your own big legendary modular synthesizer in your studio. It's my first 'go to' synthesizer.
Kerry Livgren
( Kansas )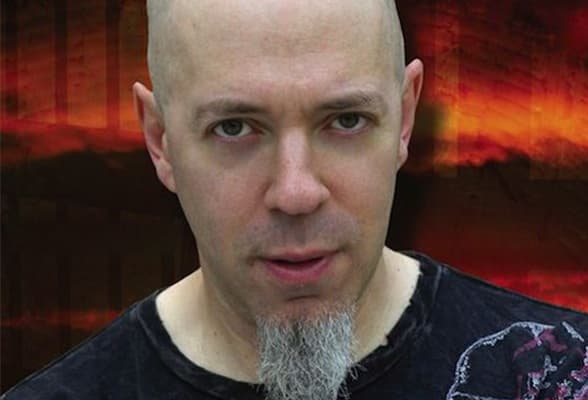 Artists Corner
The Modular V is a great system. Computers and softwares have come a long way that you can now actually play the fat Mg sound in a software synth.
Jordan Rudess
( Dream Theater )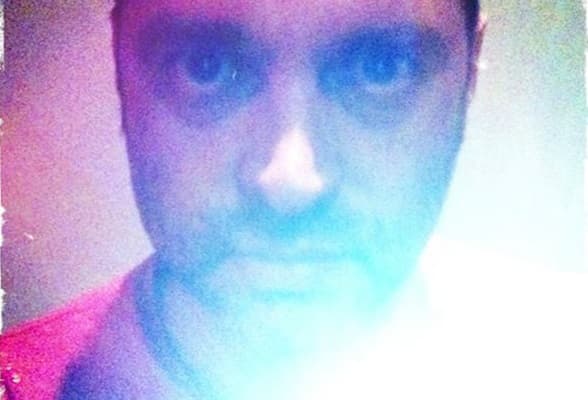 Artists Corner
I love the way it sounds. It has a definite analog quality. And it's capable of more complexity than most analog real synths.
Jamie Muhoberac
( Keyboardist )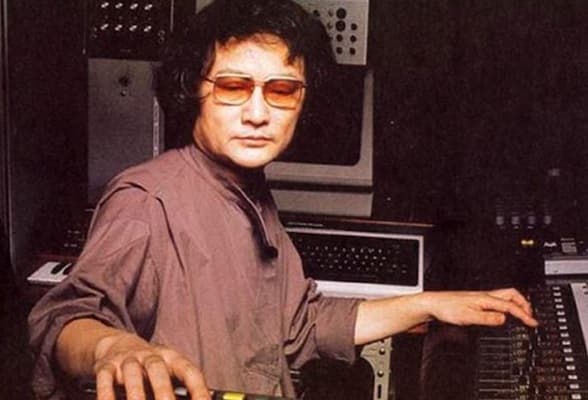 Artists Corner
Feel very nostalgic when I see this revival of the legendary modular synthesizer which I have used regularly for years.
Isao Tomita
( Producer - Composer )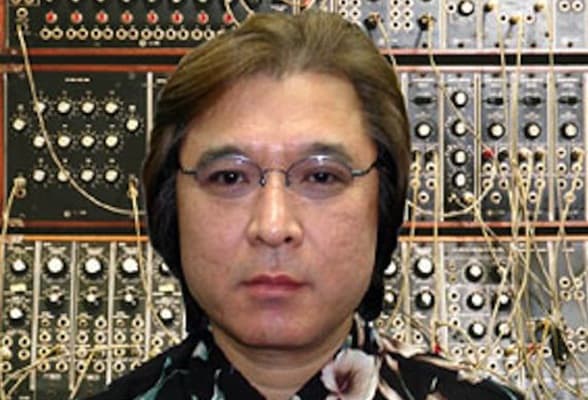 Artists Corner
The clipping of waveforms on the oscillator and the filter behaviour especially are perfect.
Hideki Matsutake
( Sound Engineer )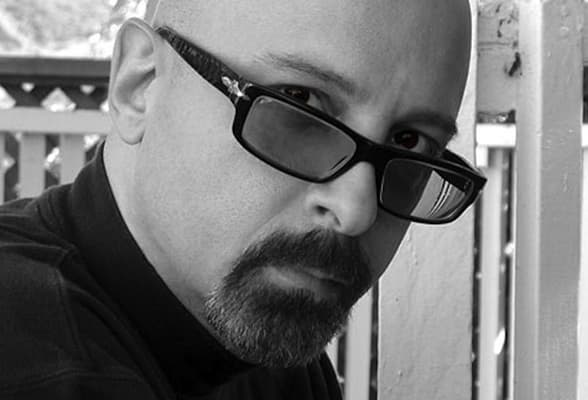 Artists Corner
He sound of this VSTi is nothing less than HUGE. Bravo Arturia!
Guy Allison
( Producer - Composer )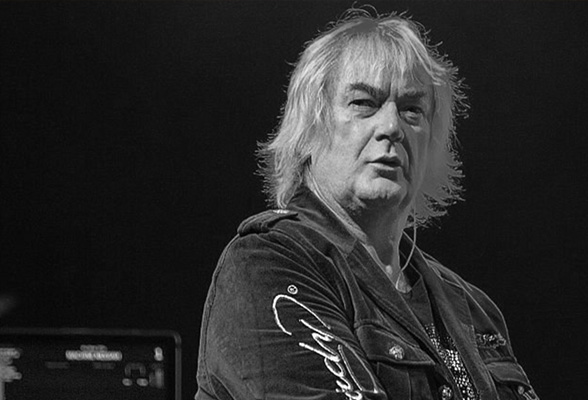 Artists Corner
For anyone who his a fan of the great analog giants of the 70's and 80's, the Modular V is the absolute "full ticket". Get one!
Geoff Downes
( keyboardist )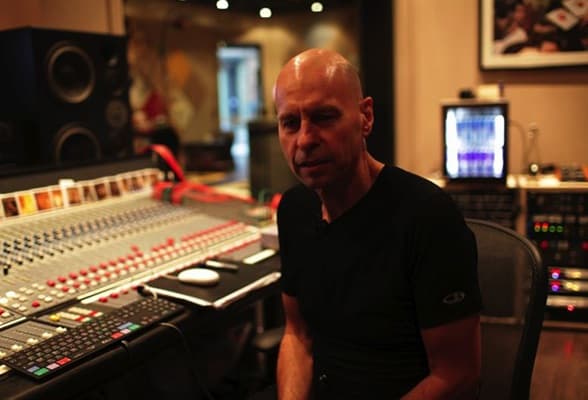 Artists Corner
The sound is amazing and it's the most reliable virtual instrument that I have ever used.
Gareth Jones
( Music Director )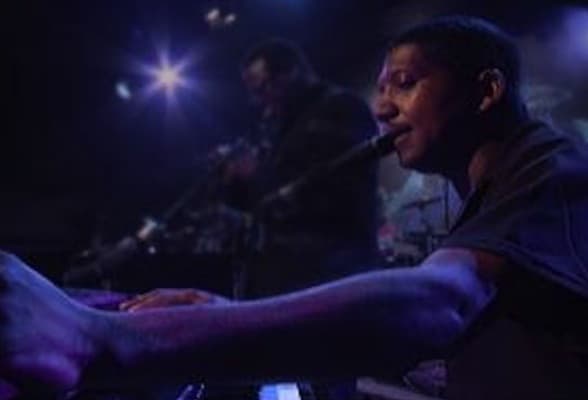 Artists Corner
I played some tracks for a producer for a record I'm working on and he couldn't believe it was a plug-in! I am in heaven with this plug-in!
Darrell Diaz
( Producer - Composer )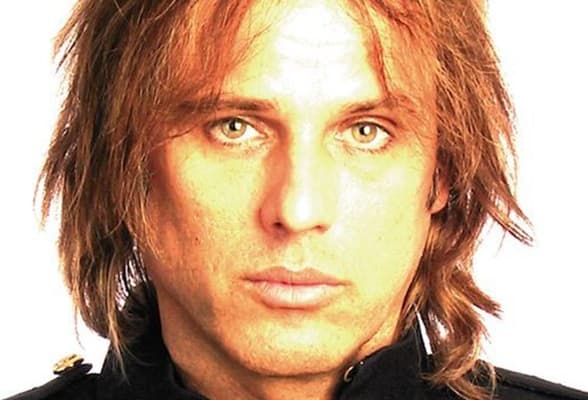 Artists Corner
This is by far the best VST instrument I've ever heard, period! You guys are onto a winner here!
Chris Pitman
( Guns N' Roses )
Sound Corner
Dale's Demo
A short demo sent by Dale Ong, from the USA, who worked for Bob Moog in the 80's. It was recorded (rendered in Sonar actually) using just 6 tracks, all Modular V with no external processing.
Me and Mgy V2
Prats aka Patrick Wiklacz, krautrock and psychedelic style, learn more about him at: https://soundcloud.com/pwiklacz
Demo Song by Mitsuru Sakau
A Modular V demo song inspired by Isao Tomita, Claus Shulze, and Keith Emerson who is Mitsuru's idol. Many thanks to Mitsuru Sakaue
Jerusalem
Inspired from the choral piece of Chariots of Fire (Vangelis).
Modular Funk
A piece of funk music.
Fabrice Gabriel's Dreams
This song was made with several instances of the Modular V, drums and a shaker. The only added effect is compression to limit extra dynamics, and sometimes eqs in the high frequencies to add some air to the sound.
Brandenburg Concerto
A fragment of Bach's Brandenburg Concerto No. 3, 1st movement. Only one instance of Modular V was used, rendering track by track of a total of 22 audio tracks. No external EQ, compression or FX were used the sound is right as it comes from the Modular V
Travesia Sagrada 01
Song made with Modular V and samples of sounds of the nature park in HONDURAS.

TAE® Powered
The exclusive analog modeling technology that makes our virtual instrument emulations indistinguishable from the originals. By accurately mimicking the characteristics of analog oscillators, filters, and soft clipping, we can provide astonishing component-accurate detail and authentic analog charm in equal measure.
Learn More
Included in V Collection

This instrument is also part of the V Collection -your complete dream line-up of the legendary synths, organs, pianos and more that made keyboard history. They're modeled with the most advanced technologies for authentic realism, and enhanced with new creative options. Whether you use it as DAW plugins in the studio or standalone at gigs, V Collection puts the greatest keys of all time at your fingertips for instant inspiration.
Learn More
Main Features
All the parameters of the original modular synth:

9 oscillators
2 LFOs
3 filter slots
1 Noise Generator
6 envelopes
2 VCAs

16 auxiliary VCAs with modulation inputs
24-step sequencer
1 filter bank (14 bandwidths available)
More than 500 presets, made by professional sound designers
Mono / polyphonic (up to 64 voices per instrument)
Soft-clipping function
Stereo delay and chorus
12-stage phaser and ring modulator
Very accurate reproduction of the legendary 24dB/octave low-pass filter
Superb audio quality with TAE® engine
24 bits/96 kHz supported
Awards