A sound that's always in style
Whether you're playing yesterday's hits or making tomorrow's, the sound of Stage-73 V2 is a true player in its own right. The venerable sound of the Fender Rhodes simply refuses to go out of style.
With a tonal range spanning smooth bell-like qualities to an aggressive bark depending upon how hard they're played, these seminal keyboards have been in continual use across just about every style imaginable right through to today - this instrument's story is still being told.
Stage-73 V channels the organic warmth, the physical response, and the evocative legacy of this timeless instrument. The result is not just a beautifully authentic sound; this is an unforgettable musical experience.
Learn more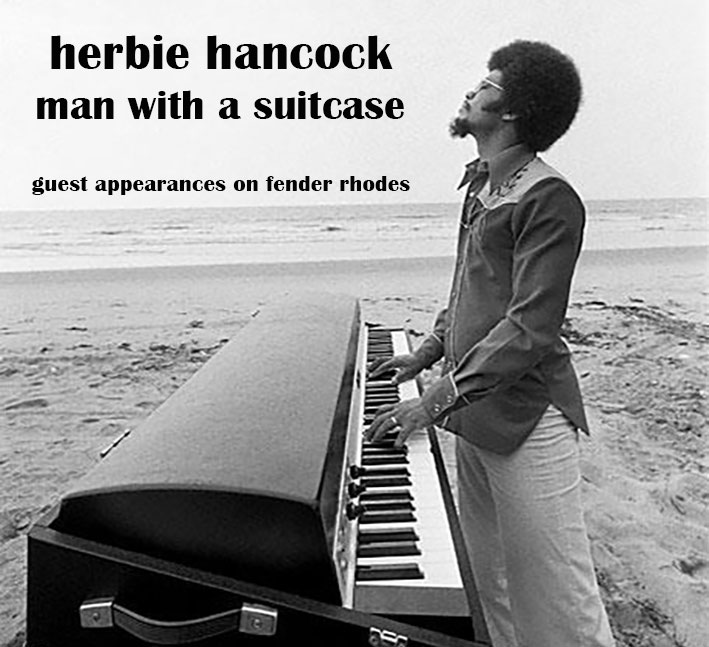 After World War II, Harold Rhodes began to work on an electromechanical design for a small, affordable alternative to the piano for bedridden veterans. His company was purchased by Fender, a brand later bought by CBS. Rhodes' design evolved in the Suitcase Piano in the mid '60s, which gained popularity amongst gigging keyboardists since it was a lot lighter and easier to maintain than a traditional piano. The 1970 release of the Stage Piano Mark 1 left off the speaker and amp for an even more portable solution that was often paired with a guitar amp—yielding different additional tonal character. The company experimented with various hammer compositions over the years, and 1974 saw a change in the Stage electronics—all of which changed the sound enough to inspire us to include these variations in our models.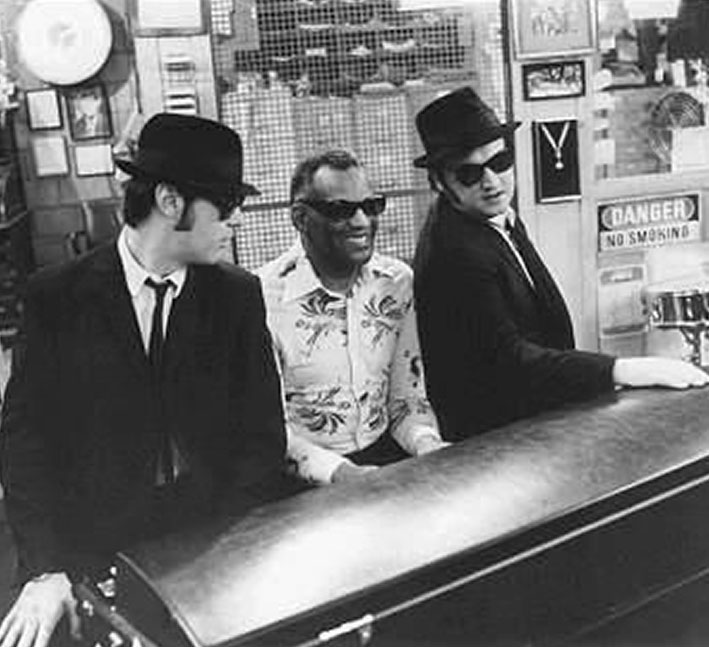 Compared to the competing Wurlitzers, the Rhodes featured a longer keyboard, rounder sound, wider dynamic range and longer sustain. As a result, it was first embraced by demanding jazz keyboardists, becoming a key driver in the jazz fusion sound in the hands of talents like Herbie Hancock, Chick Corea, Jan Hammer, and Joe Zawinul. The Doors' vibrato-drenched "Riders on the Storm" introduced the Rhodes to the pop-rock world, followed over the next decades by hits like The Beatles' "Get Back", Steely Dan's "Peg" and the Doobie's "Minute by Minute". Along the way, Billy Joel, Stevie Wonder, The Eagles and others landed top-charting ballads with the Rhodes' smooth sound, causing it to become almost obligatory on pop love songs through to the present.

The Rhodes has been the go-to electric piano for keyboard pioneers and hit makers for the last 50 years. Now, the Stage-73 V is your go-to electric piano for the coming years.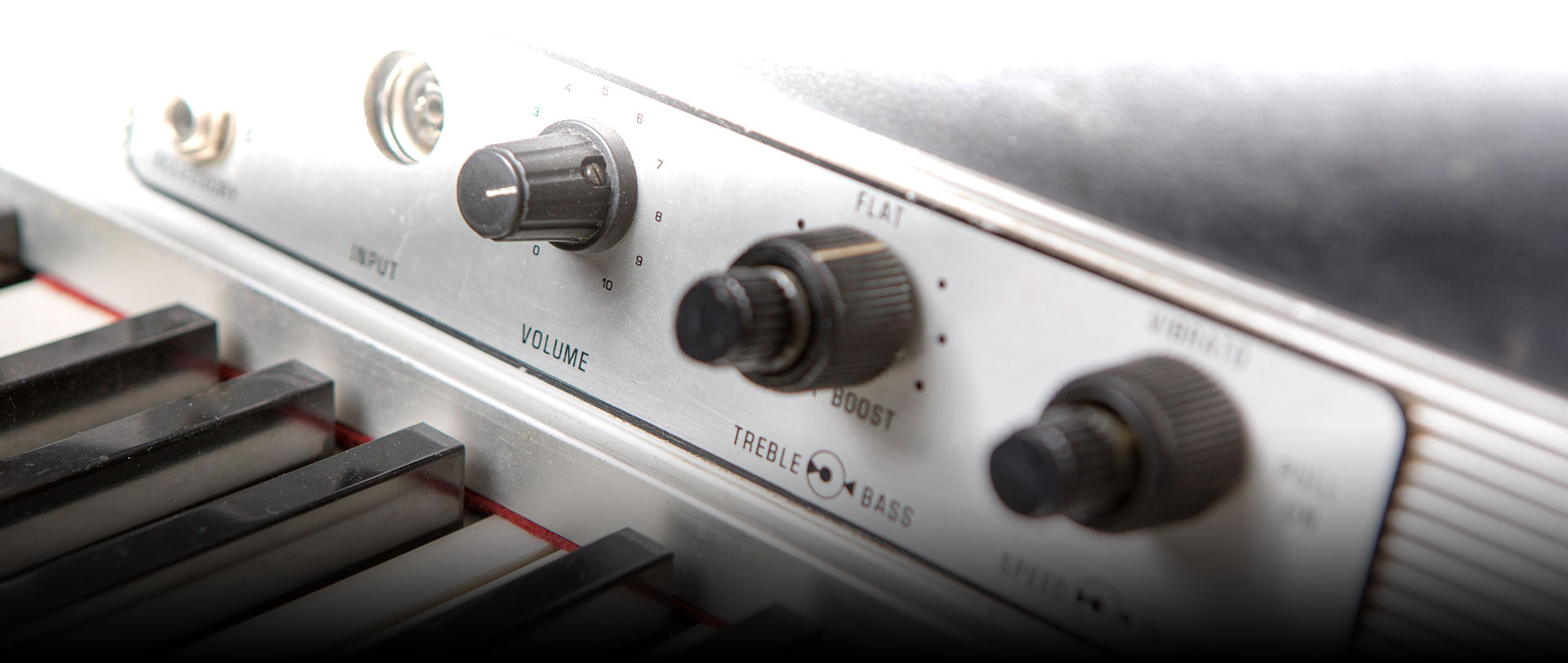 Real Rhodes DNA
To capture that authentic Rhodes magic, we had to dive deep. Stage-73 V2's physical modeling sound engine offers an electric piano experience that's so realistic, you'll forget you're playing a software instrument.
Learn more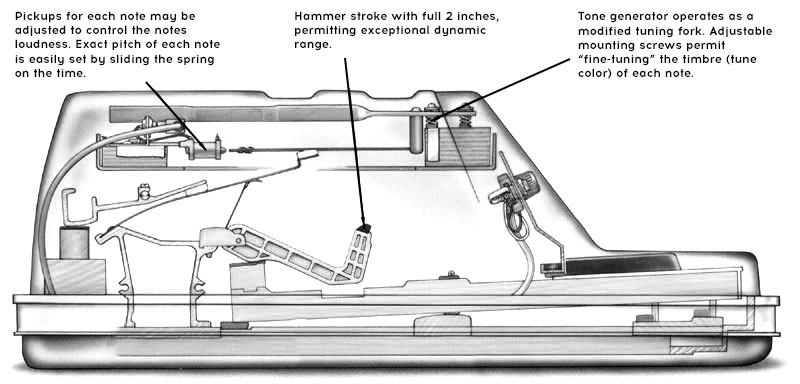 The Rhodes' hammers struck metal tines of different lengths attached to a metal harp, essentially creating a huge polyphonic tuning fork responsible for the core trademark sound. Pickups like those in electric guitars transduced the vibrations and sent them to a preamp and tone-shaping circuits before finally going to an amp and speakers. In Stage-73 V, we've modeled the behavior of every single one of those components, output circuit and all, delivering completely faithful instruments that sound and play just like the ones that inspired them.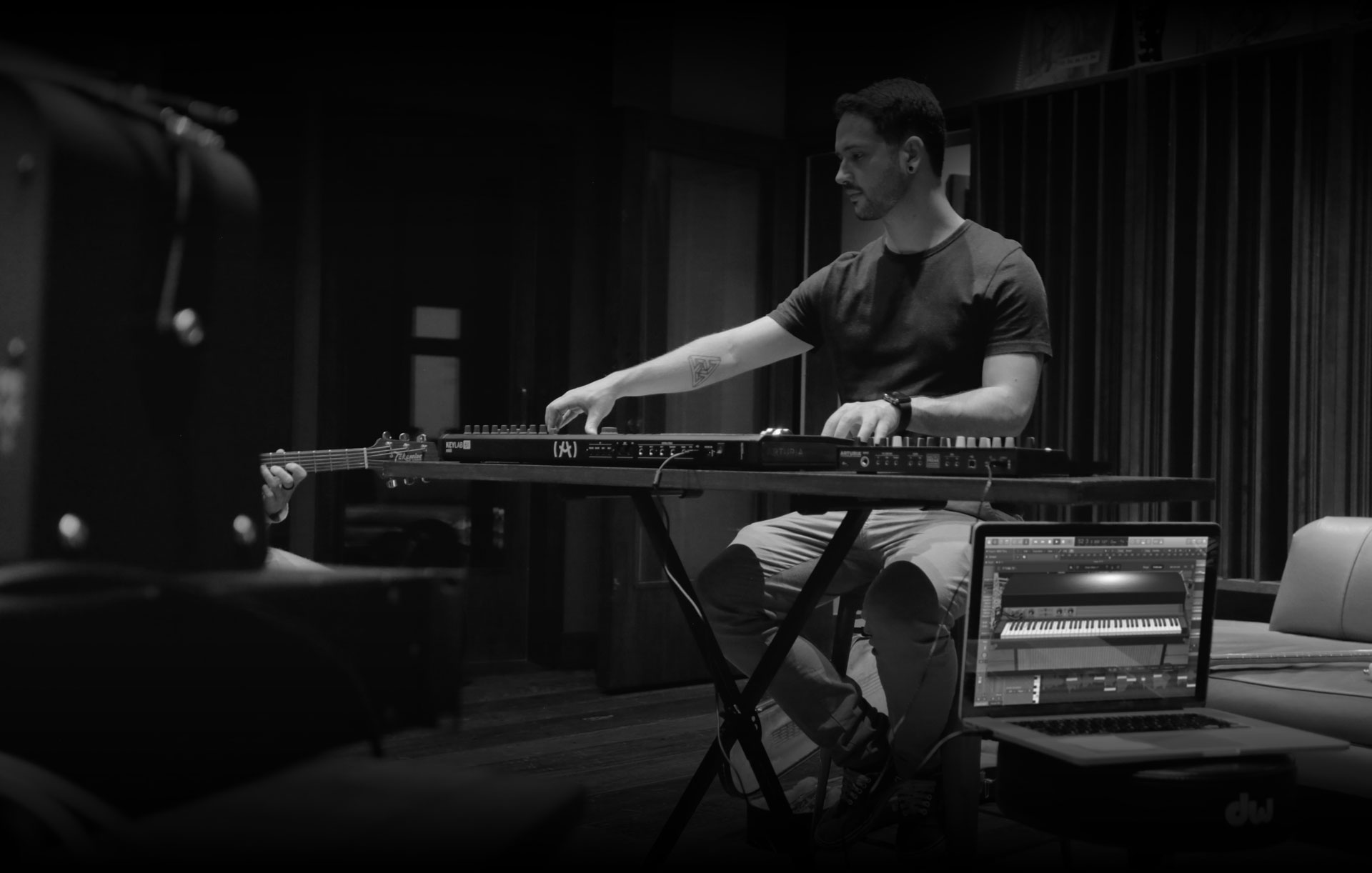 7 sound modes
Stage-73 V isn't just one instrument - it's many. It encapsulates a range of Rhodes piano models, from Stage to Suitcase, '73 or '74, Classic to Modern, putting a huge range of hearty sounds at your disposal - luscious vibrato and all.
Learn more
High Tines (Treble boosted)
Like many classic instruments, the electric piano has been through many iterations over the years, each with its own sonic nuance and reputation. Stage-73 V emulates and modernizes every variant, combining them into a fully-fledged electric piano toolkit.
Whatever your style, choose the perfect electric piano voice to suit your mix.
Classic A
Classic B
High Tines
Main
Mark V A
Mark V B
Modern
Stage model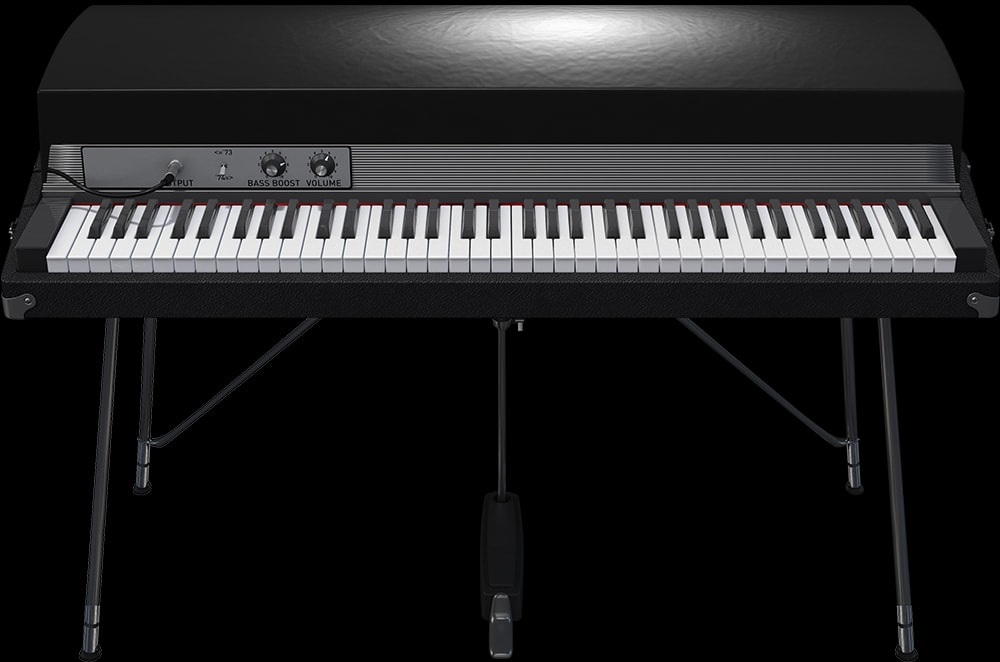 The Stage Piano had simple controls, one of which was Volume. The '73 and earlier models had a Tone control that was a multi-band EQ, that cut and boosted the high and low frequencies simultaneously. In '74, that changed to a Bass Boost control that only affected the low frequencies. Both characters are desirable in different circumstances, which is why we've modeled both vintages.
Suitcase model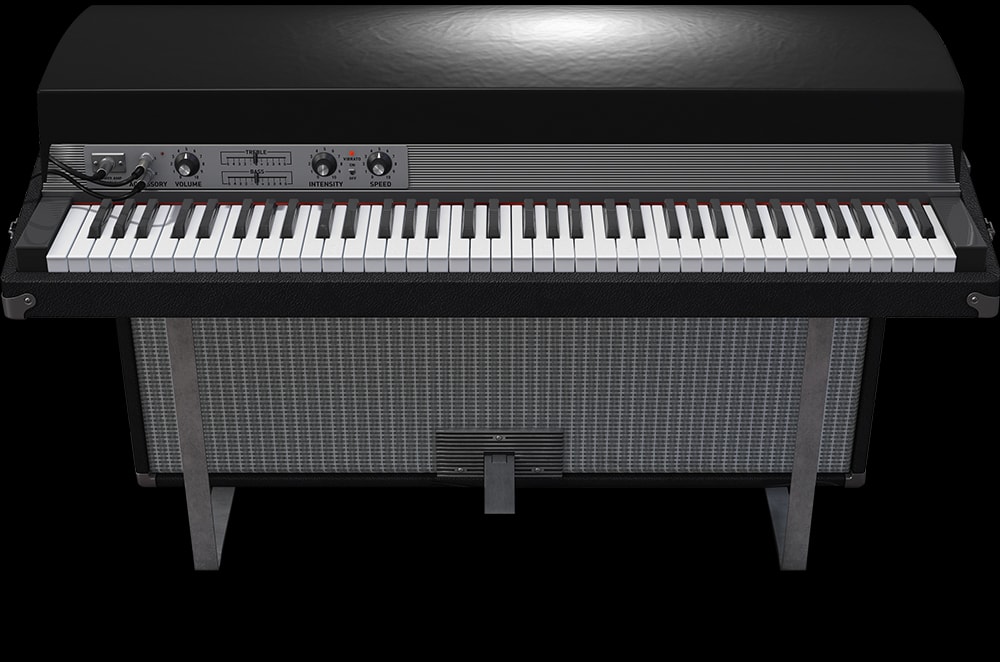 Rather than having a single tone control, the Suitcase Piano sported separate Treble and Bass sliders. It also had a Vibrato feature that was actually stereo tremolo. When set at high intensity, the effect was an early version of the more modern auto-panning effect. Of course, we've modeled all of the details that make a Suitcase a Suitcase.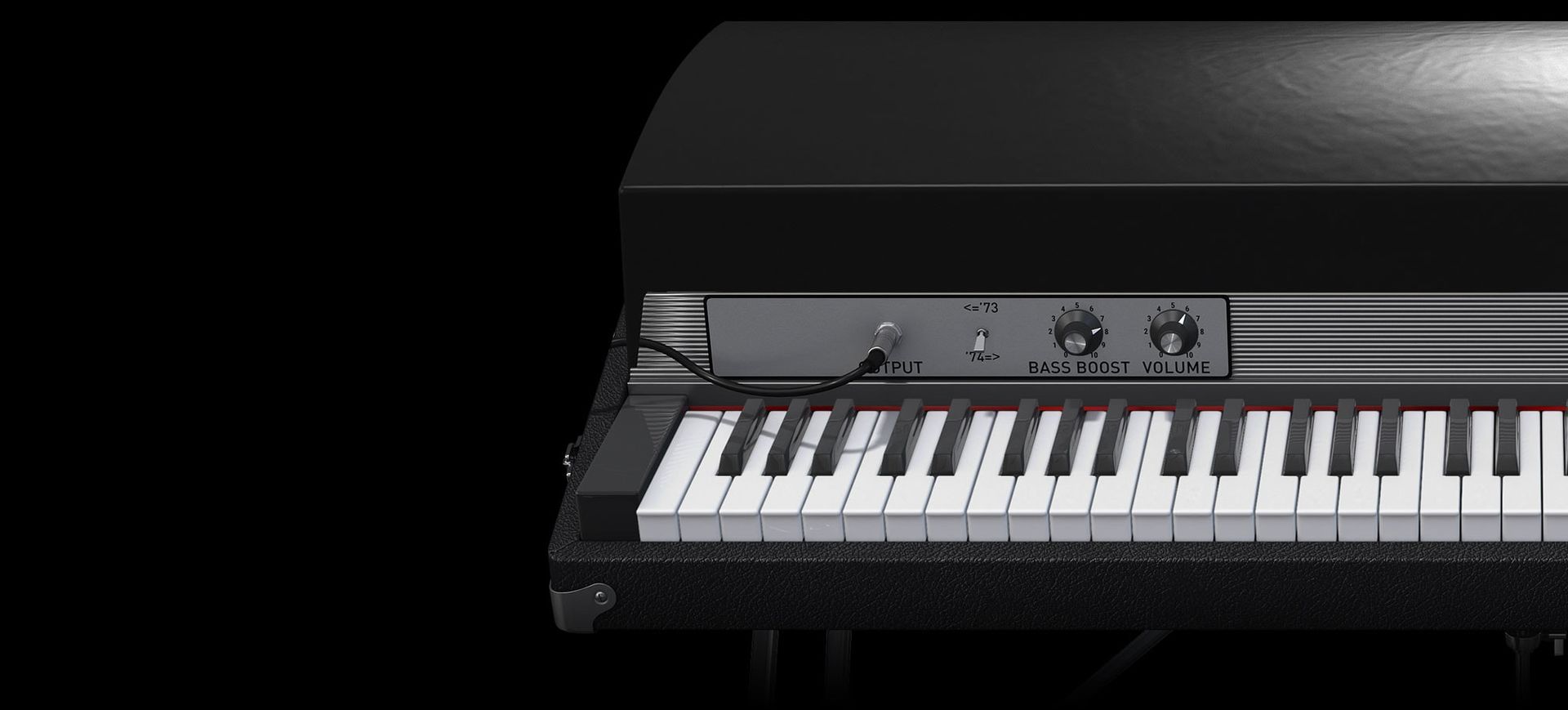 Warmth, crunch, and color
Stage-73 V is designed as a tailor-made Rhodes toolkit. With a newly-integrated pedal rig, you can add emulated stompboxes to your chain, from red-hot distortion to glorious tape echo. Assemble your own fully-customizable keyboard rig.
Learn more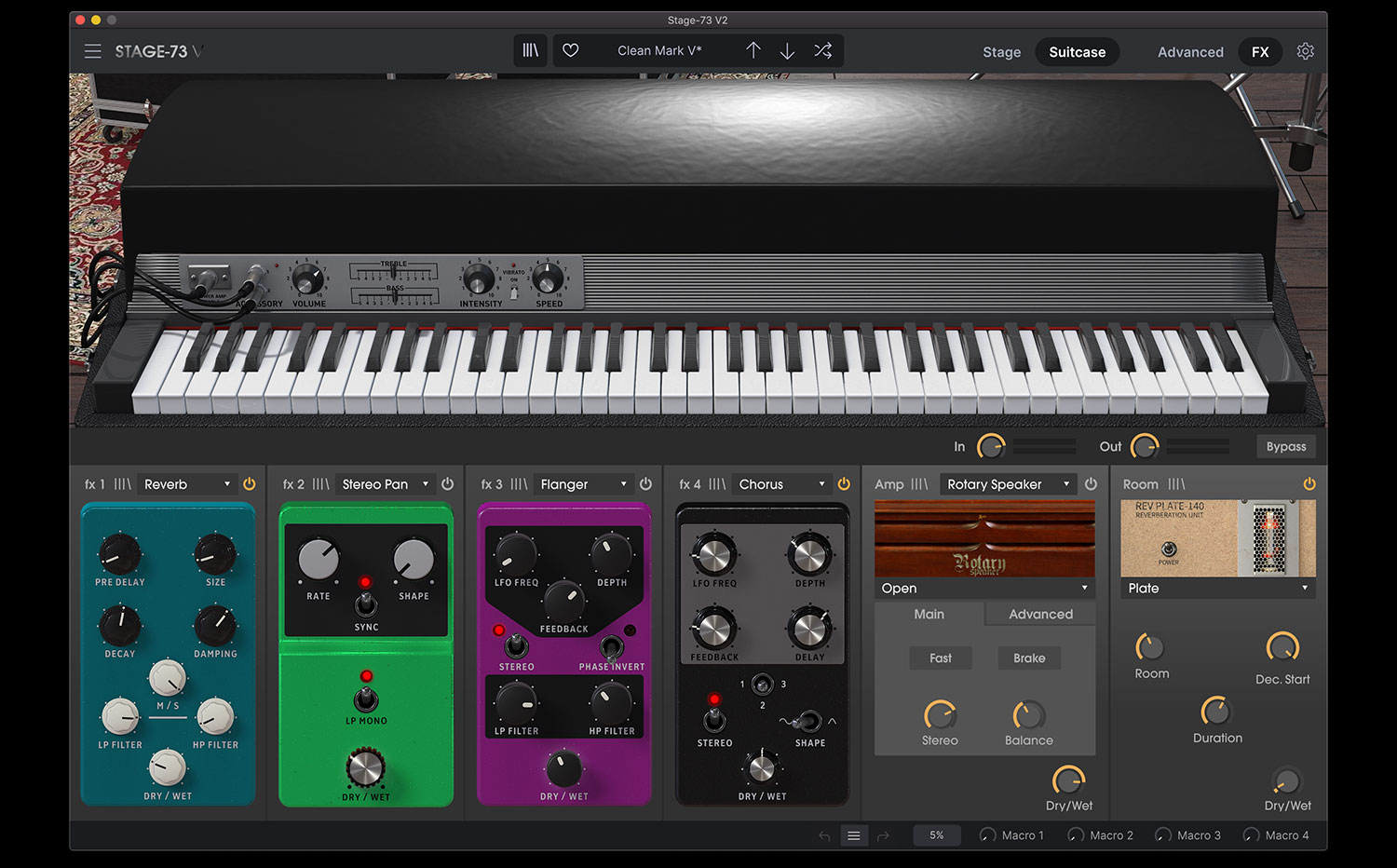 Color your soft chord sequences with classic modulation stompbox models, including an all-new stereo analog phaser. Push your electric piano riffs to breaking point with warm distortion, responsive compression, and a slick wah/auto-wah feature. Give it some room, with ambient effects ranging from beautifully-modeled reverb to crunchy vintage tape echo.
Classic B_Distorted
The Classic B mode with a subtle layer of expressive crunch.
Classic B_Suitcase_Overdrive
The Classic B mode boosted with some immediate overdrive.
Classic B Suitcase Poweramp_Tremolo
The Suitcase sound with an amp and some of that luscious stereo tremolo.
Classic B_Suitcase_Poweramp_Phaser
The Suitcase sound with an amp and a warm swirling phaser.
Classic B_Suitcase_Poweramp_Chorus
The Suitcase sound with an amp and a touch of gorgeous stereo chorus.
Phaser Echo
Moving stereo phaser combined with tremolo and soft echo.
Amp it up
You've chosen your electric piano model. You've chosen your stompboxes. What better way to round it off than with a cranked amp?

Choose from the sparkling valve response of the Twin Amp, or the lush stereo revolutions of the Rotary Speaker - complete with amp controls and custom room settings. Give your electric piano the rock 'n' roll edge it deserves.
Choose from the sparkling valve response of the Twin Amp, or the lush stereo revolutions of the Rotary Speaker - complete with amp controls and custom room settings. Give your electric piano the rock 'n' roll edge it deserves.
Classic B_Suitcase_Poweramp
Give your Suitcase EP sound a classic studio edge with the warm, dynamic tones of the Twin Amp model.
Ahead of the curve
Go beyond emulation; Stage-73 V is yours to customize. Open up the Advanced Panel, and you'll find an array of enhancements that put you firmly in charge of every aspect of your sound.
Hammer Hardness_Tines
Check out the variations in sound when the hammer hardness is adjusted - from soft plucks to bright, snappy attack.
Choose your hammer hardness, from soft felt to sharp metallic strikes.
Incorporate realistic ambient noise, from pickup hum to tine overtones.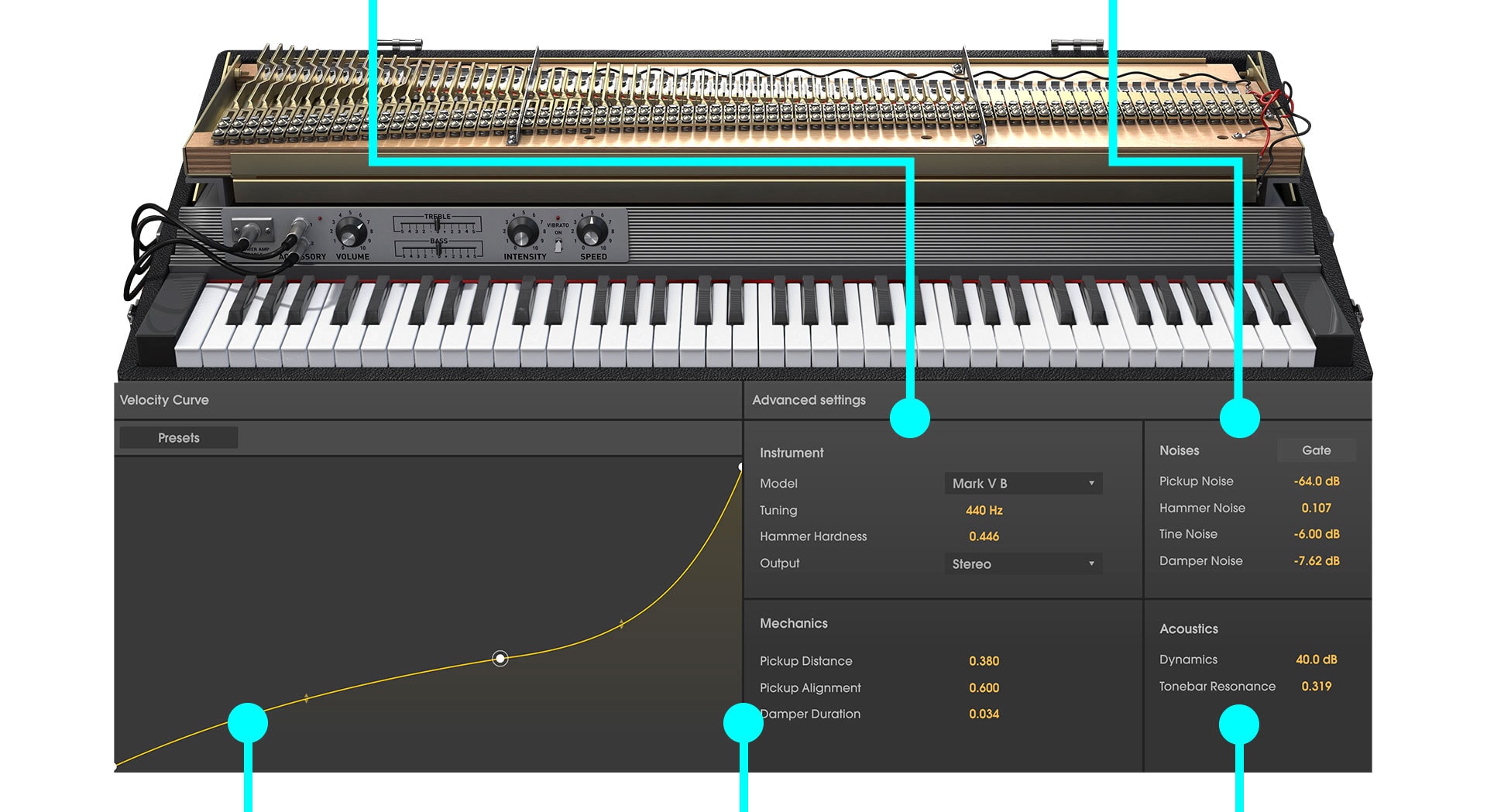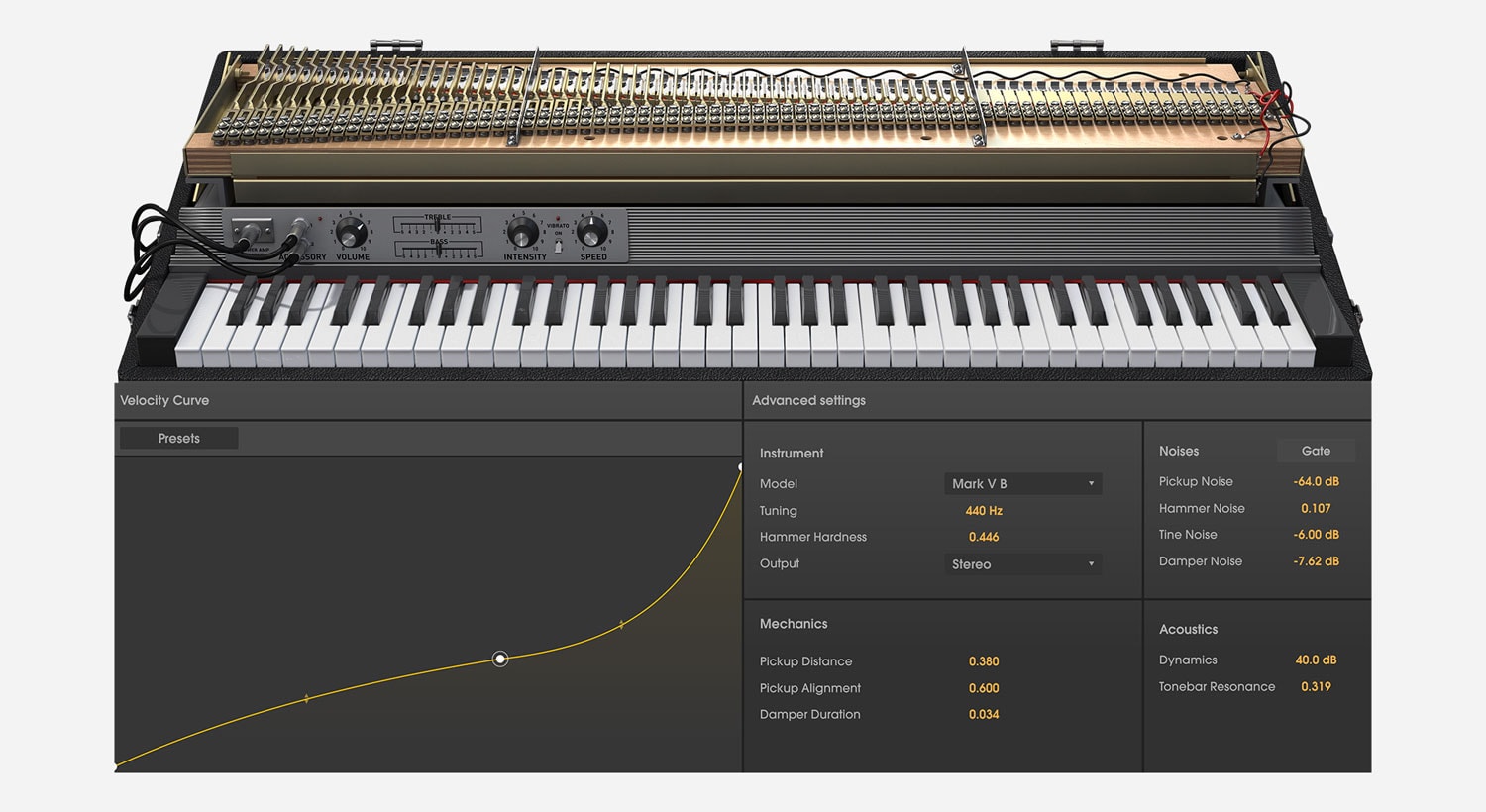 Draw your own velocity curve for a custom playing response from your keyboard.
Tweak the pickup settings to drastically affect the instrument's electric character.
Easily adjust the dynamics and tonebar resonance and find your acoustic preference.
Hear it in action
Stage-73 V has to be heard to be believed. Sit back and enjoy its sumptuous tones in motion with expertly-crafted demos from world-class sound designers.
Sound Corner
Beneath The Morning Sun
A soulful modern piece using 6 instances of the Stage-73 V2 with contrasting tones and timbres, and a drum loop sample. Effects heard are internal to the Stage-73 V2, and polishing touches include use of delays, compressors, reverbs and filters from Arturia only.
Isere Style
Funky hip hop instrumental made from a single Stage-73 V 2 live take, with external drum samples and a Prophet V bass.
Sojourn Ruff
This demo includes my presets "Simpler Tines", "Tiny Stage", "Good Vibes", and "Carnal Scream". Besides the drums, all other sounds are Stage-73 V2 sounds.
Natural Aggressive Tone
With just 1 sound I manipulated parameters through automation, and the introduction of the effects from the pedalboard.
Rhoderies
Jazzy trio showcasing the Stage-73 V2, running through Arturia's Dimension-D Chorus, with the Mini-V3 for the bass part and an external drum plugin for the drums section.
The Chronicle
American Fusion/AOR/Pop/Motown style from the '80s, going back all the way to the 60s. All effects on the Stage-73 V2 are internal to the instrument.

Phi® Powered
State-of-the-art physical modeling designed to provide real material depth to our acoustic and electro-acoustic virtual instruments. With advanced mathematical algorithms, our engineers recreate every aspect of the original instruments, down to the finest vibrations - for a response that sounds and feels as tangible as the real thing.
Learn More
Included in V Collection

This instrument is also part of the V Collection -your complete dream line-up of the legendary synths, organs, pianos and more that made keyboard history. They're modeled with the most advanced technologies for authentic realism, and enhanced with new creative options. Whether you use it as DAW plugins in the studio or standalone at gigs, V Collection puts the greatest keys of all time at your fingertips for instant inspiration.
Learn More
Presets
Looking for that vintage EP charm without the associated tweaking? Stage-73 V comes loaded with over 50 curated presets and a revamped sound browser - making it easier than ever to get onto the creative path you seek.
Can't Hide
A delightfully soft preset that makes full use of the classic Rhodes chorus, bouncing from left to right.
Cap'n Crunch
Make your EP bark, growl, and scream with this chewy distorted preset that demands attention.
Carnal Scream
Slapback ambience and prickly overdrive give this preset a shouty warehouse quality.
Good Vibes
The sumptuous, soothing tones that you know and love, straight out of the golden era of romantic ballads.
Hunting 4_Charles
The EP goes organ, with wobbling modulation and subtle club stage echo.
Lookin For_Stevie
A classic soft sound that's brilliant for vocal accompaniment, complemented by pleasing stereo movement.
Marvin.mp3
A gleaming preset that's bright, happy, and full of soul, complete with tape-style warbles for a lush retro sound.
Neglected Stage
If you're looking for that authentic old-school vibe, use a seasoned Stage that's a little rough around the edges.
Old Baggage
A pleasant plucky sound that's infectious, charming, and sentimental all rolled into one.
Simpler Tines
Less emphasis on attack, more emphasis on resonance - this sound sits somewhere between strummed guitar and acoustic piano.
Small Talk
A quacking preset that'll honk its way through any mix thanks to a subtle amount of auto-wah.
Speaker Phone
Slick funky stabs with wah resonance that'll get the dancefloor fired right up.
Tall Glass
A lullaby on a late night, with sparkling harmonics and a soothing tremolo aftertaste.
Tiny Stage
Music box plucks, rich and glimmering, with a surprising richness in the low mids.
Veluotte
Luxurious EP tones to accompany a delicacy, a sonic indulgence that's seductive and warm.
Wurliesque
Bright, fuzzy, and undeniably funky. This echoing preset animates Stage-73 V in every sense of the word.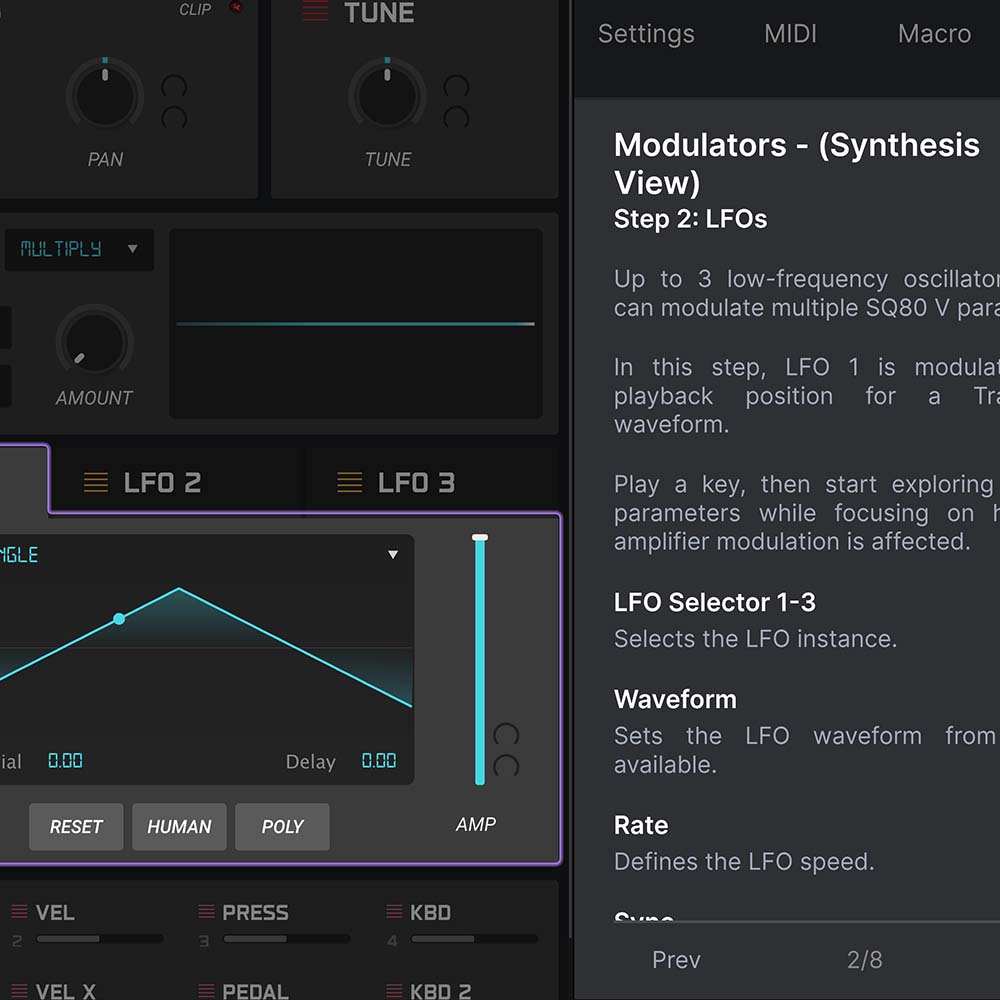 In-App Tutorials
Integrated in-app tutorials guide you through every aspect of the instrument, from individual parameters to tips from our sound designers, so you can focus on the creative stuff. It shouldn't be this easy, but it is!
ASC
Arturia Software Center lets you download, organize, and update all of your Arturia software titles in one place, as well as manage all of your licenses across multiple devices. Keep it simple.
Learn More
Download the ASC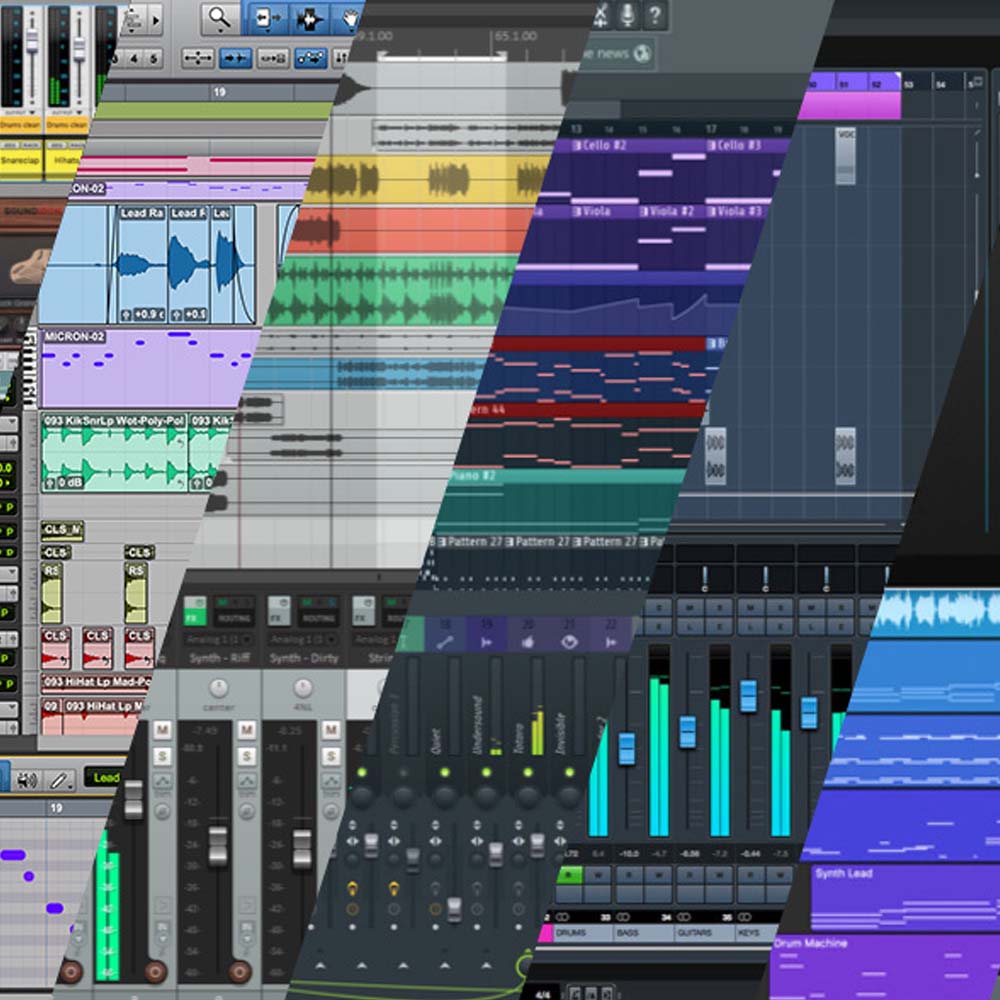 DAW ready
Our virtual instruments and plugins are designed to fit right into your setup without hassle. Whatever your style, you can explore sound while enjoying full compatibility with major DAWS, on both Windows and MacOS.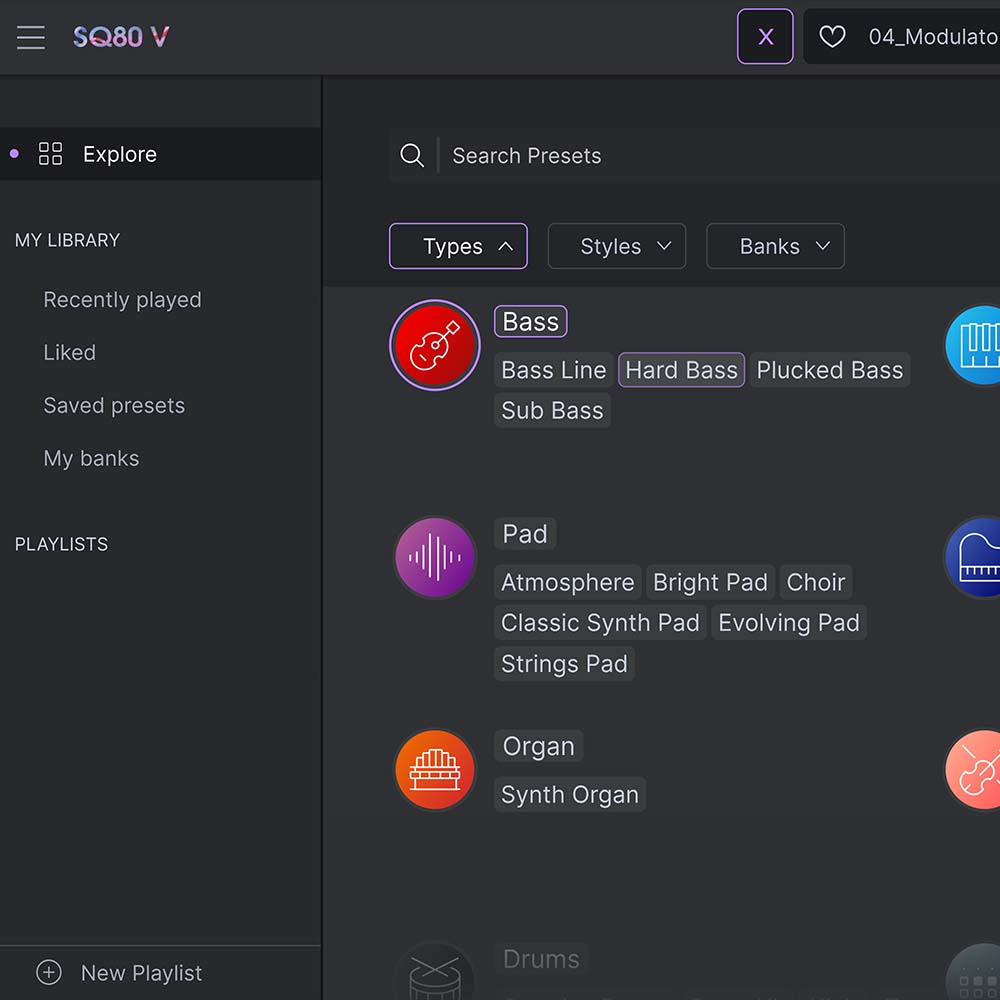 Preset browser
Instantly find the sound that's in your head with intelligent & streamlined preset browsing. Search with keywords, explore by instrument type, musical style, and more - you can even save your favorites to quickly recall later.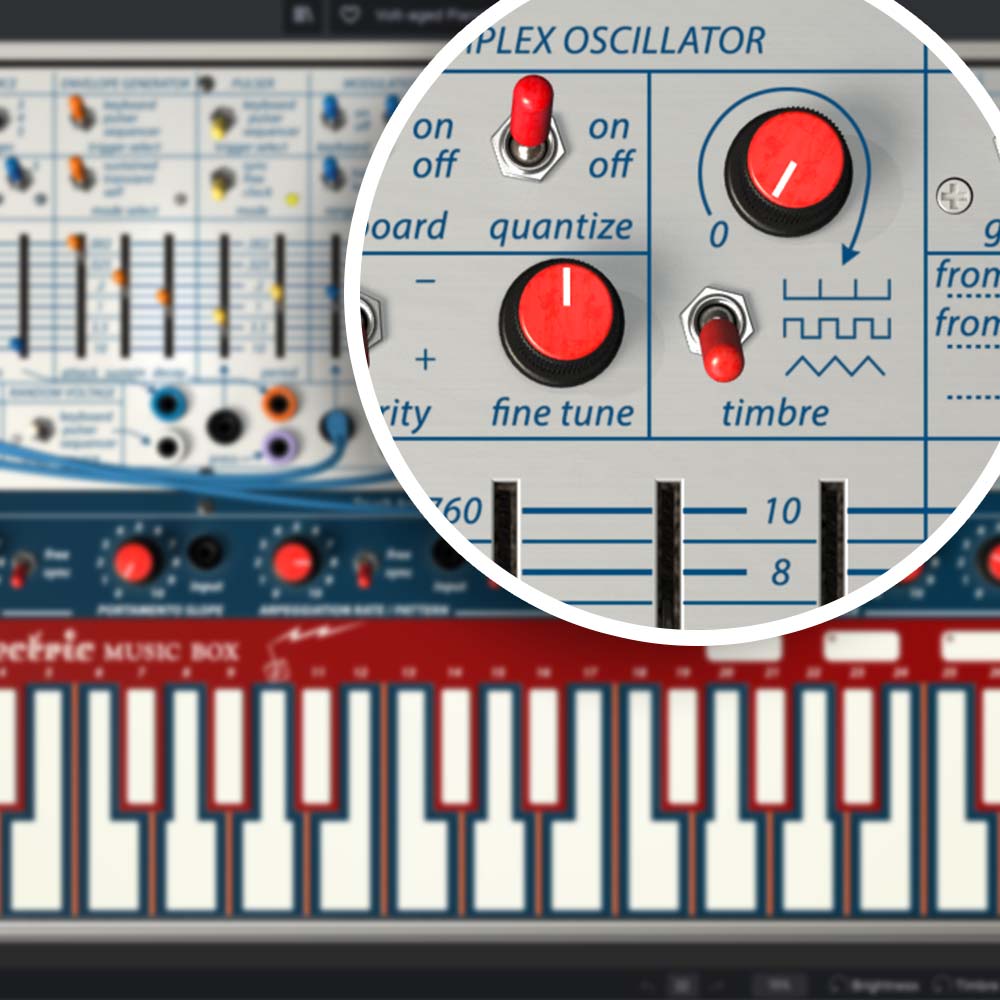 Resizable GUI
Whether you want the full visual immersion of our classic instrument emulations, or to save precious screen real estate, the interfaces for all of your Arturia virtual instruments can be resized to a scale that suits you.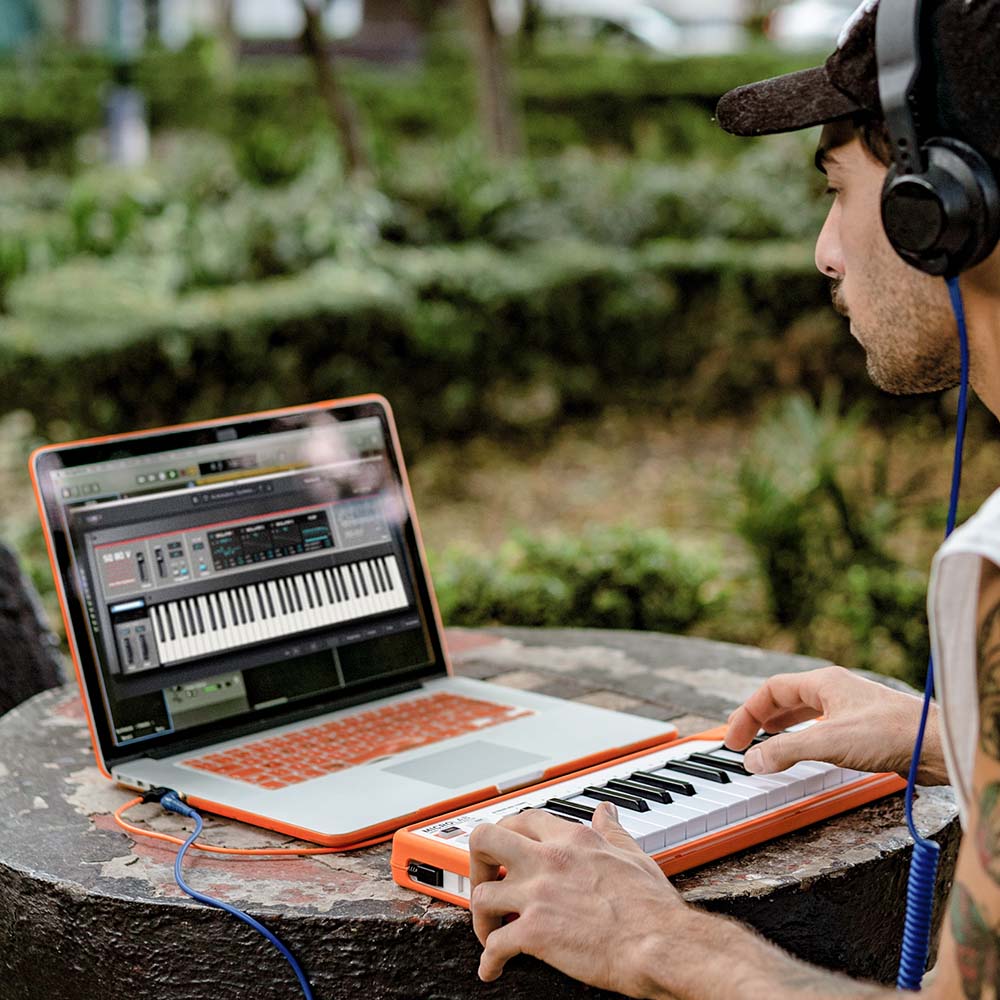 Perfect integration
Instruments come seamlessly mapped for the Arturia KeyLab range - but they'll place nice with other MIDI controllers too. Instant sound tweaking macros, easy DAW integration, and standalone operation.
Gallery
Platform specifications
: Win 8.1+ (64bit) PC: 4 GB RAM; 2.5 GHz CPU.
2GB free hard disk space
OpenGL 2.0 compatible GPU
: 10.13+: 4 GB RAM; 2.5 GHz CPU.
2GB free hard disk space
OpenGL 2.0 compatible GPU
Required configuration
Works in Standalone, VST, AAX, Audio Unit, NKS (64-bit DAWs only).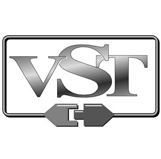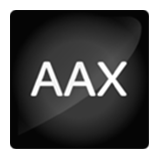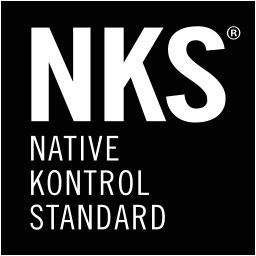 Protection
The software is protected by the Arturia Software Center. You can learn more about it here.
All manufacturer and product names mentioned on this page are trademarks of their respective owners, which are in no way associated or affiliated with Arturia. The trademarks of other manufacturers are used solely to identify the products of those manufacturers whose features and sound were studied during the development. All names of equipment, inventors, and manufacturers have been included for illustrative and educational purposes only, and do not suggest any affiliation or endorsement by any equipment inventor or manufacturer.
Main Features
Physical Modeling Engine (no samples)
Stage and Suitcase models
Stage model features

Fender Rhodes™ Stage 73 1973 and earlier (Tone)
Fender Rhodes™ Stage 73 1974 and later (Bass Boost)

Suitcase model features:

Bass and treble EQ models
Stereo Vibrato with speed and intensity controls
Modeled preamp of the Suitcase amp

Variety of EP Profiles to choose from reflecting the range of voicing possible.
Dedicated effects pedal board:

4 slots with a selection of 13 different effects
1 amplifier simulator (Fender Twin or Leslie)
1 room ambiance

Advanced mode for editing the model itself:L

Velocity curve editor
Model selection
Tuning
Hammer hardness
Output selection
Pickup distance
Pickup alignment
Damper duration
Noise Gate
Pickup Noise
Tine Noise
Damper Noise
Dynamics
Tone bar resonance

More than 50 presets