Make music now
Kickstart your music-making momentum
With a regularly updated selection of Ableton Live Lite project files, designed by top artists, producers, and beatmakers using only the MiniFuse Software Pack.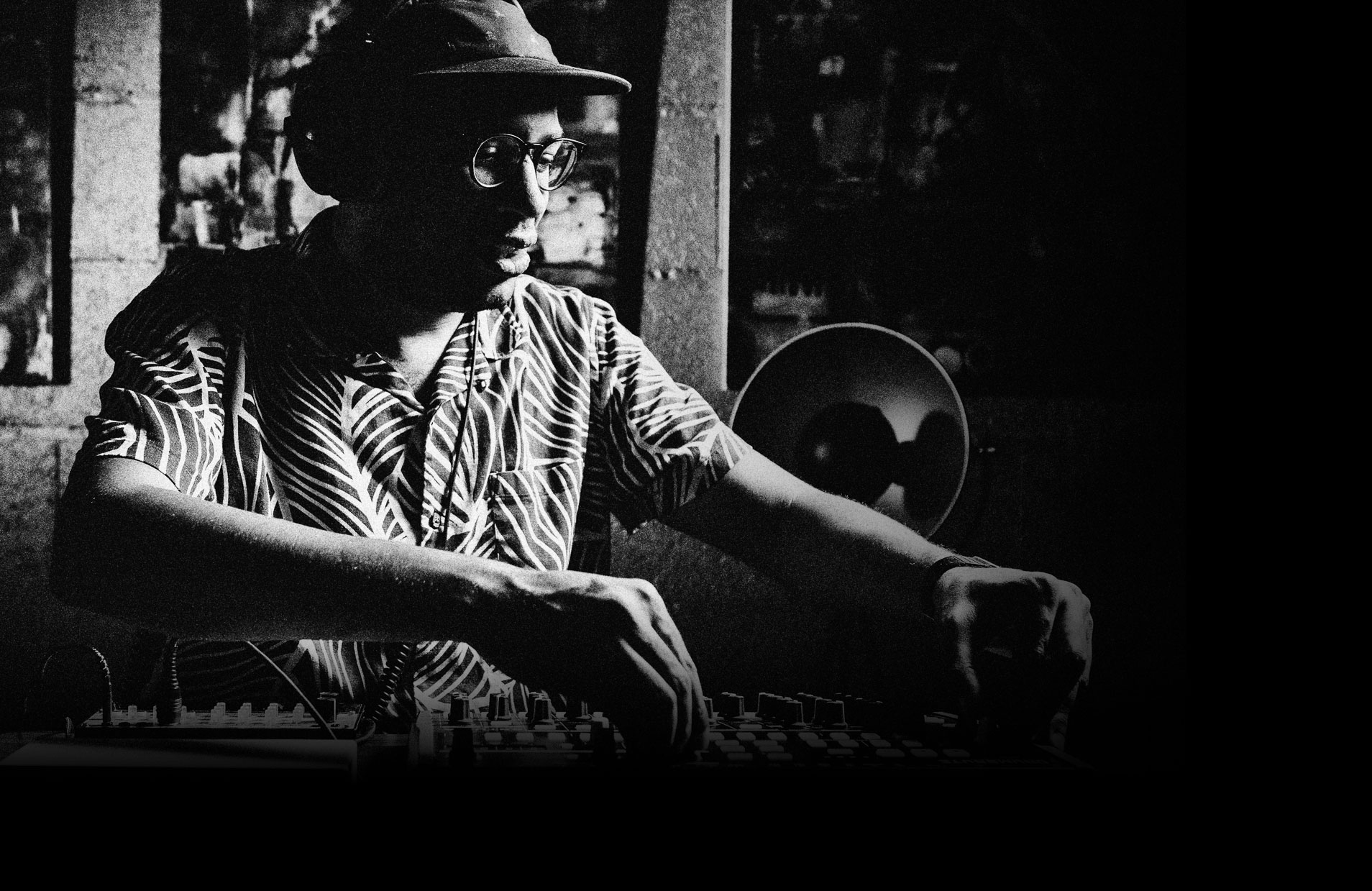 Make music now
Kickstart your music-making momentum
With a regularly updated selection of Ableton Live Lite project files, designed by top artists, producers, and beatmakers using only the MiniFuse Software Pack.
DAW projects exclusively designed
for MiniFuse users
Covering a huge range of genres, there's something for everyone; musical starting points, mixing & mastering inspiration, and an insight into how the pros use the creative software that comes with your MiniFuse. What are you waiting for? Fully mixed
Ableton Live Lite projects Made with only
MiniFuse's software Designed by artists
& professionals Regularly updated
with new content
Specifically made
for Minifuse Users
Name
Music Genre
Description
Sentinel
by emptyvessel
Ambient Cinematic
A brooding soundtrack piece, perfect for a film score or video game cutscene, combining orchestral samples with atmospheric synth pads and grainy FX.
Good Time
by Naux
Deep House
A pumping house track to light up the dancefloor, complete with lush electric piano-style pads, bubbling bass, 909 hats, and processed vocal one-shots.
Midnight Rose
by Lektrique
Downtempo EDM
Brassy arpeggios collide with floor-shaking percussion and red-hot analog lead for this massive EDM mix courtesy of Lektrique.
Earth Attack
by Fet & Vale
Drum and Bass
Dive into some euphoric dancefloor energy with this huge drum and bass mix filled with subby bass, atmospheric synth arpeggios, and lush vocal shots.
In My Dreams
by Brittany Rogers
Modern Folk
Glistening acoustic guitar is interwoven with Brittany Rogers' spacious vocals for this emotive ballad, rich with plate reverb and a touch of hi-fi compression clarity.
Supravision
by Simon Gallifet
Italo Disco
Indulge in this retro groove masterclass brimming with '80s atmosphere, combining lush analog pads with digital & sampled synth sounds and rich stereo FX.
Satellite feat. Foushée
by Studyluxe
Soul / Trip Hop
A vibey pipe melody gradually builds into a pulsating trip hop beat, featuring satured tape echo ambience and infectious vocal lines from Foushée.
Euphoric Fuses
by Solidtrax
Techno
An addictive techno mix balancing rich stereo ambience with in-your-face synth stabs and hypnotic rhythms from Solidtrax.
Coleco Visions
by Diego Tejeida
Prog Metal
Somewhere between synthwave and prog rock, Diego Tejeida's mix features emotive synth melodies, slamming sampled drums, and irresistible retro atmosphere.
Urban Cell
by Kinishao
Trap
An echoing alarm-like synth melody precedes Kinishao's ultra-heavy trap beat with a stirring woodwind-like melody and layers of tuned vocal lines.
Alexandria
by Matt Paull
Pop/Funk
A sexy sampled electric bassline anchors this slick pop composition, complete with pumping sidechained pads and a killer vocal hook.
Cool Cats Jam
byAlix Logiaco
Electro Jazz
Delicate electric piano meets lo-fi drum & percussion loops for this beautifully chill arrangement from Alix Logiaco - check out those jazzy chord voicings.
The MiniFuse Software Pack
From Analog Lab V to Splice, Guitar Rig 6 LE to Ableton Live Lite, your MiniFuse comes with an exclusive selection of software titles to help you make music your own way, right out the box. Enjoy premium synth presets, guitar tones, hi-def samples, vocal tuning, and so much more.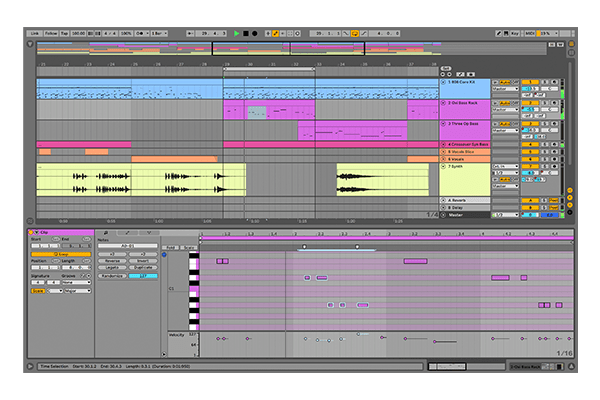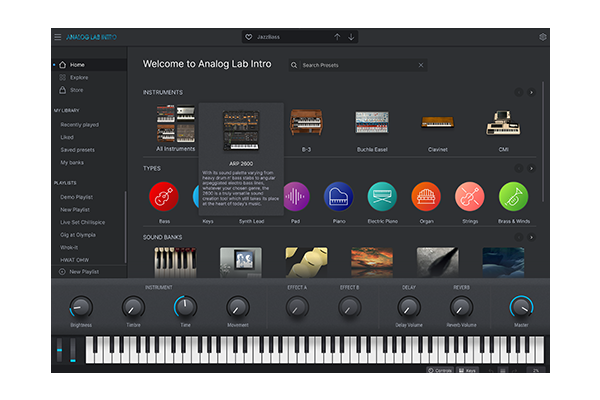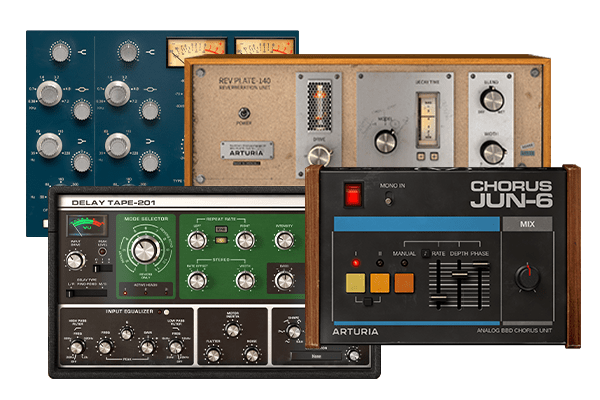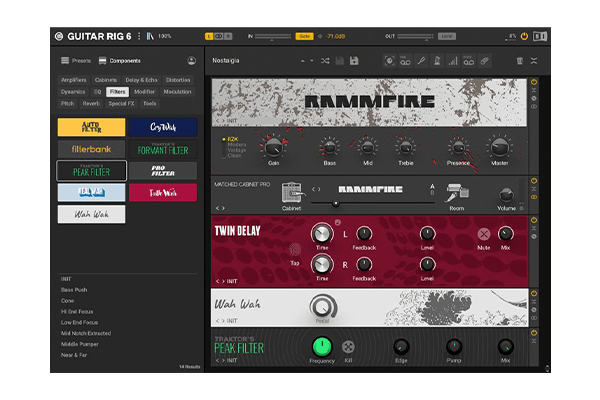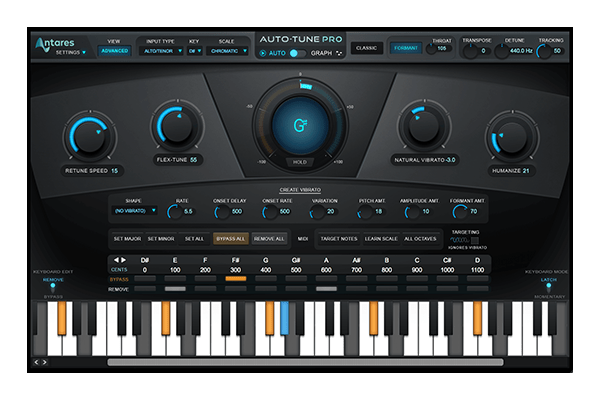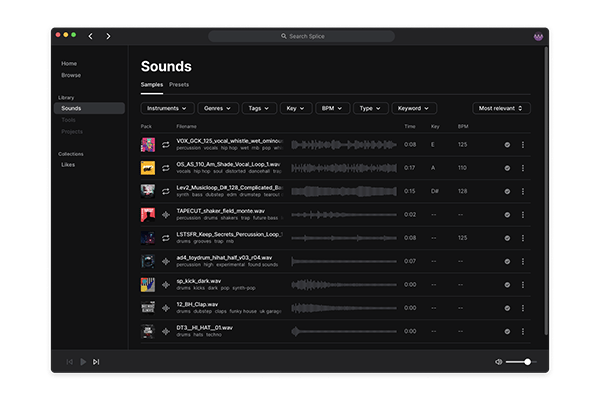 The time has come. You've set up your interface, you've installed your software, you've discovered tailor-made inspiration from artists and sound designers. Open that project, create that track, tell that story you've always wanted to tell - go for it!