KeyLab 25 is small in size but big on features.
It's designed to provide the control you need in a smaller, professional-grade package. It also comes with our Analog Lab software, which gives you access to thousands of the best sounds from our V-Collection library. A premium hardware controller, tightly integrated with the amazing Analog Lab software, makes for a hybrid synthesizer that is unmatched.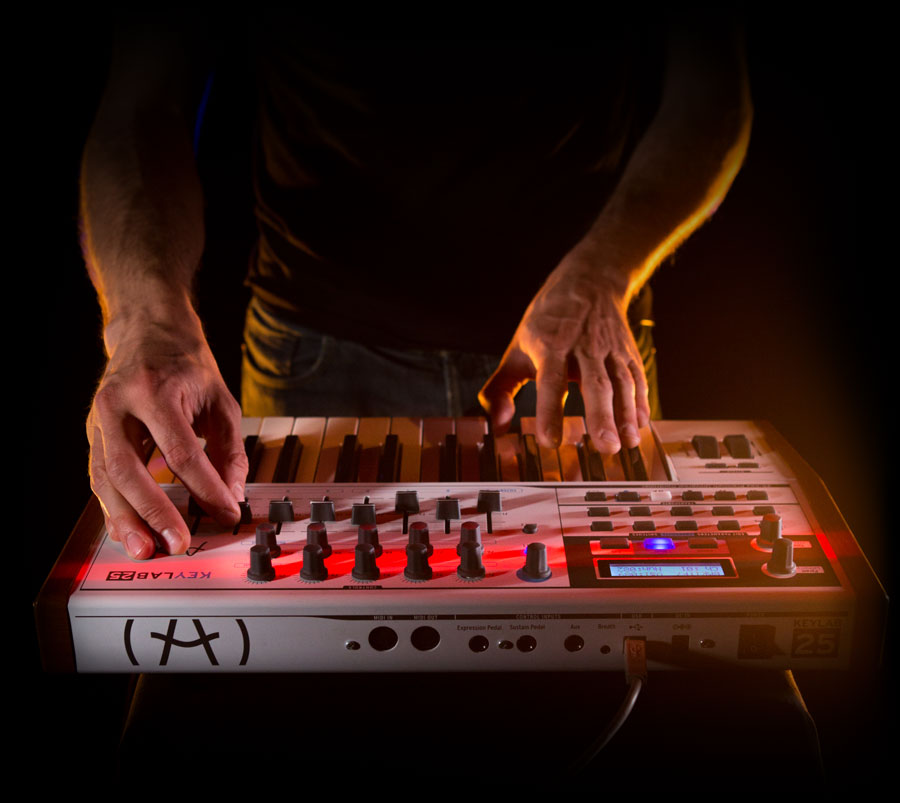 KeyLab on the go
KeyLab 25 is the perfect instrument for musicians discovering Arturia products. The rugged and compact keyboard makes the controller a must for travel, while the metal chassis and wood end caps ensure the KeyLab 25 will survive many gigs and look great doing so! It can be used with any third-party software or hardware, and setup is easy thanks to the included MIDI Control Center software.
Press Clipping
"If you are need of a solid all-round keyboard controller that is flexible enough to be suitable both in and out of the studio and ships with some great sounding software then the KeyLab series from Arturia is well worth further investigation."
Junodownload.com
"The KeyLab 61 proves that Arturia knows how to make great MIDI controllers"
Muzyk FCM
"These Keylab keyboards are ace! And you can quote me on that. If you want a solid keyboard, and a very tasty library of analogue sounds thrown in, look no further."
Audio Technology magazine
"KeyLab delivers the 'pro' control option for the Analog Lab software it deserves."
Computer Music
The ultimate sound collection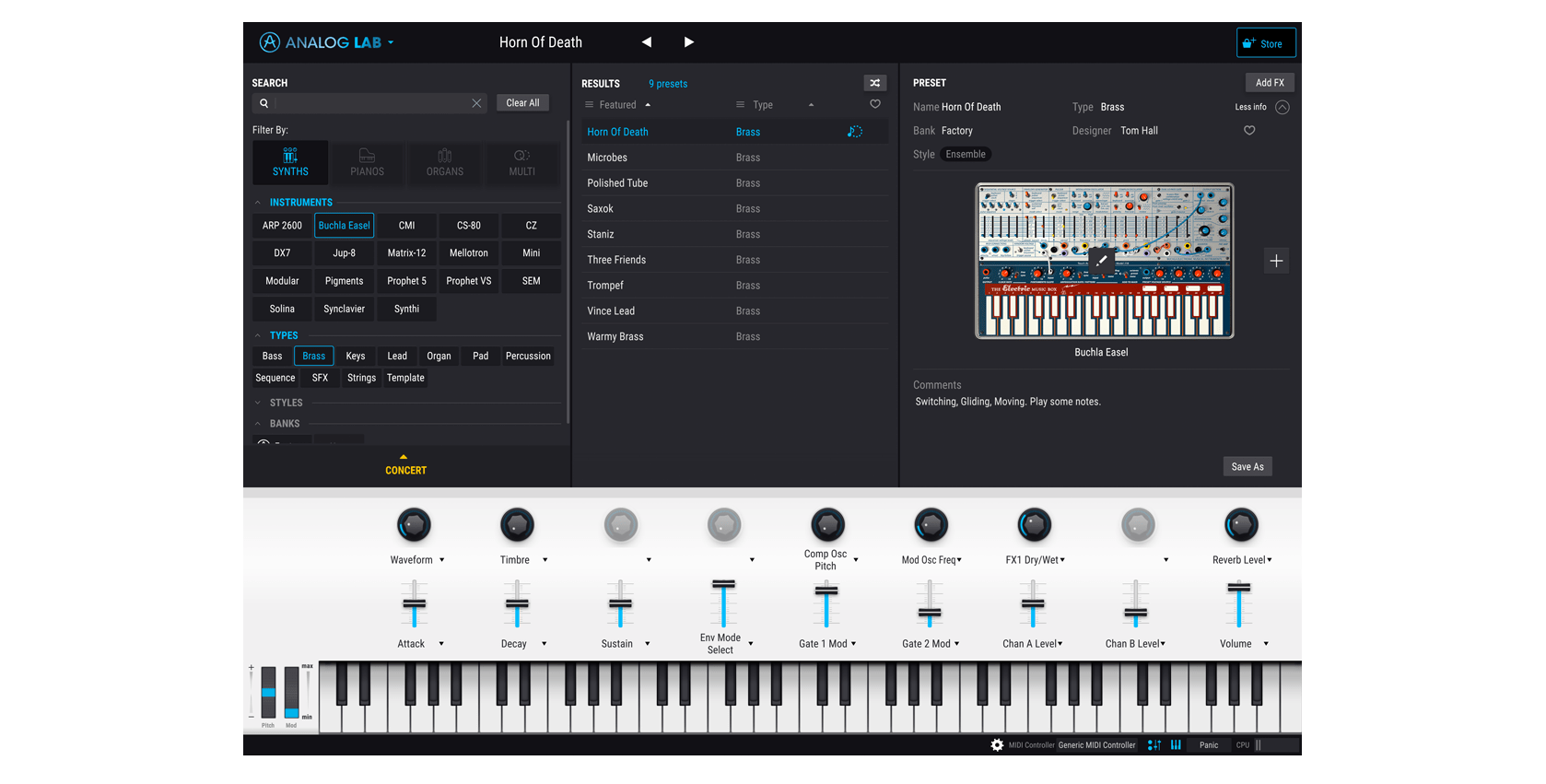 The included Analog Lab software, offering 5000 sounds, is an excellent way to get the most out of our TAE® based synths without having to master the intricacies of sound design first. Packed full of our hottest analog presets from our renowned international team, this massive library comes from the best classic synth and keyboard sounds around. If you need a high-end, portable 25-key MIDI keyboard and a compilation of our best keyboard sounds then the KeyLab 25 is for you.
What a synergy!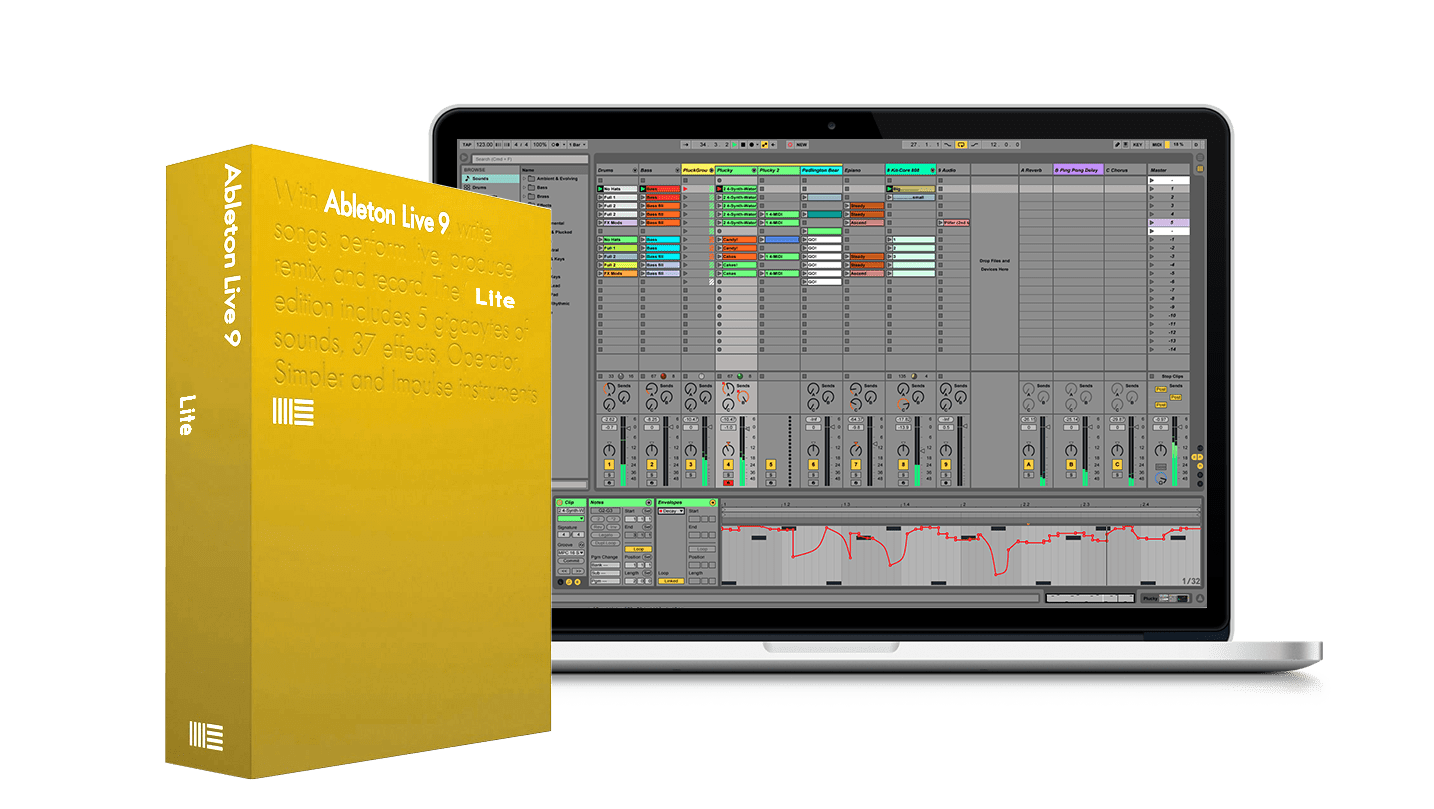 Now bundled with Ableton Live Lite: an introduction to one of the most popular recording and performing platforms in the world. If you'd like to take a closer look at how KeyLab controls the features of Live, check out our handy guide.
Learn more about the Integration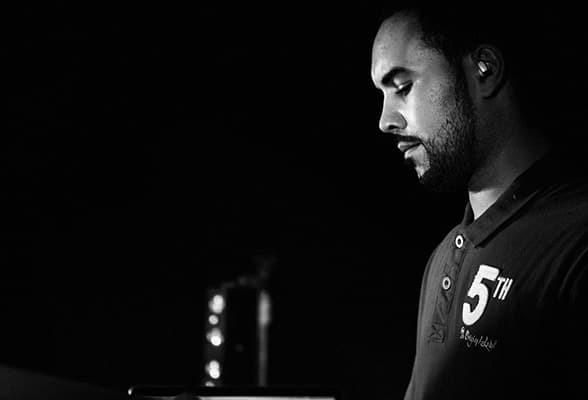 Artists Corner
The Keylab 25 and Analog Lab are the perfect solutions on stage and in the studio. It's always with me on the road! Adopted!
Idir Derdiche
( Dub Inc )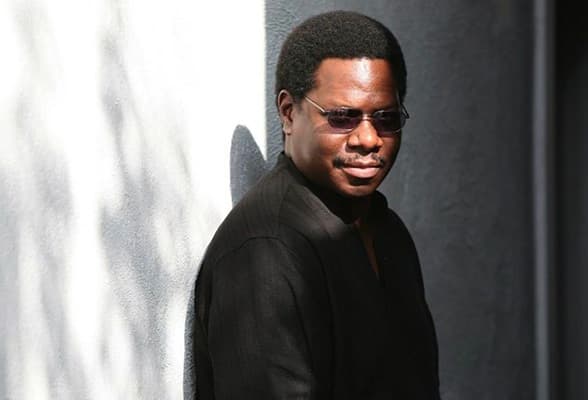 Artists Corner
Just looking at Analog Lab takes you back to the 70's hits when analog keyboards ruled! After you've gone through a few sounds, you're busy creating some hits of your own !
Dave Isaac
( Producer - Composer )
Sound Corner
Brumz N' Dass
All instruments and effects made with Analog Lab except for Drums.
Change
Jazz funk demo using Analog Lab except the drums and a funky rhythm guitar sample (in the last part of the demo).
I Need Some Acoustic Friend Cut
Analog Lab synth sounds only
Too Thirsty To Hum
Analog Lab synth sounds only
Mare Tranquillitas Demo
An spacemusic ambient style song made with Analog Lab plugin. It uses some synth percussions and Modular V presets.
Retromatic
Track made using sounds from the Mini V and the ARP 2600 V.
Part 1
Down tempo demo track made with Analog Lab only.
Part 2
Down tempo demo track made with Analog Lab only.
Gallery
Main Features
Includes Analog Lab with 5000 synth sounds.
All presets are carefully selected from the Arturia V Collection.
Fast preset sorting to find your sound quickly: by Instrument, by Type (Bass, Pads, Leads…), by Characteristics (long, bright, dark …), etc.
In-depth Preset editing available for the owners of the full versions of our synthesizers (mini V, CS-80 V, etc.). Edit your sounds on the original instruments within Analog Lab.
Straightforward editing, with a complete array of parameters for tweaking sounds, directly assigned to the controls of the KeyLab 25.
Keyboard: 25 semi-weighted keys with velocity and aftertouch.
Controls: 2 clickable encoders, 6 transport switches, 1 modulation wheel, 1 pitch bend wheel, two banks of 10 encoders, 9 sliders, 1 volume encoder, 10 assignable switches.
Connectors: MIDI in & out, USB, sustain pedal, expression pedal, Aux footswitch, and breath controller.
High-quality aluminum and wood construction.
32-digit LCD screen.
Use with Analog Lab or with any other MIDI software.
Product dimensions: 18.31 x 11.73 x 2.76 inches (465 x 298 x 70 mm) - Net weight: 8.6 lbs. (3.9 Kg)
Awards