KeyLab 49 combines a professional-grade MIDI keyboard with our powerful Analog Lab software environment. With 49 keys, 2 banks of 10 encoders, 2 banks of 9 faders, 10 assignable switches and 16 velocity- and pressure-sensitive pads, KeyLab 49 is perfect for studio and live use. Perfectly matched to the included Analog Lab software, with an integrated user interface and 6000 sounds from our V Collection line of products, KeyLab 49 is more than a controller: it is an instrument unto itself.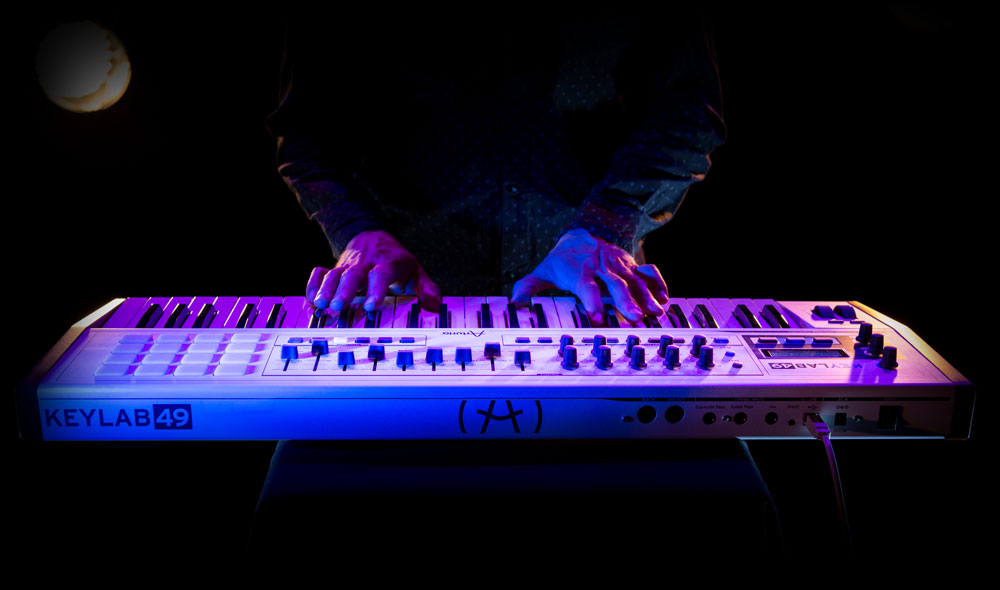 Hands-on sounds…
This 49-key controller keyboard was designed for maximum performance and expression, with velocity and aftertouch in addition to a bevy of knobs, faders and highly responsive pads. The back panel connections include breath controller, MIDI in/out, expression and sustain pedals and an aux pedal input. This is a top-notch controller for any hardware or software, but its comprehensive control of our Analog Lab software is the pièce de résistance: its preassigned controls make this combination the perfect hybrid solution for plug-and-play sound creation.
Press Clipping
"Calculate what it costs to invest in a keyboard with the same features, and add a software solution also provided and you will understand the relevance of Arturia's positioning in this area. "
Audiofanzine
"If you're in the market for a well-built controller and adding a whole lot of great sounds to your library while you're at it doesn't sound like a bad idea, the KeyLab is certainly worth a good hard look."
Ask Audio Magazine
"Strictly speaking, the Keylab 49 is not only a great playground for sophisticated MIDI applications but is also a serious synthesizer."
Beat magazine
…and sounds on hand!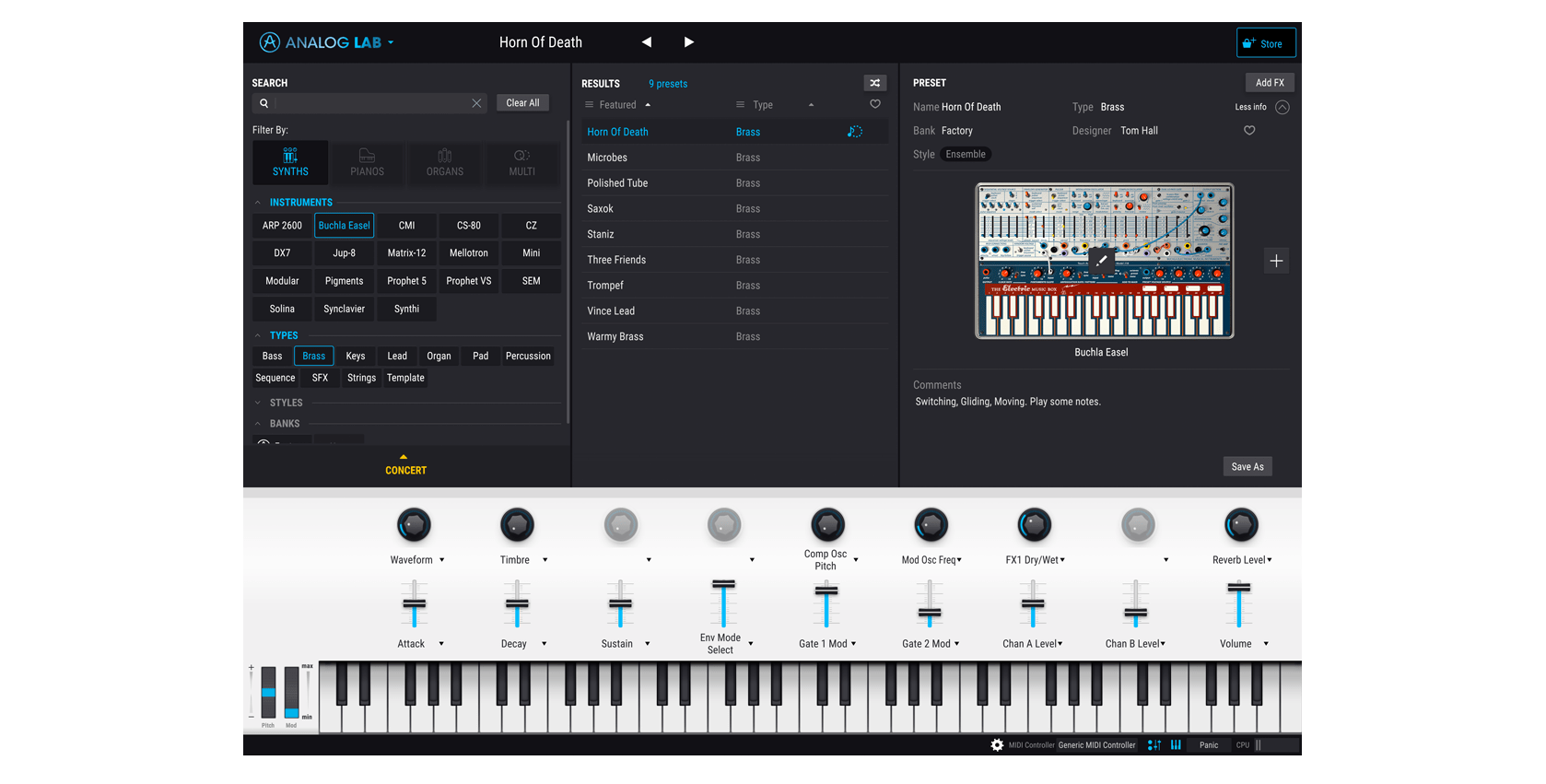 Analog Lab boasts a huge library of 5000 internationally-designed presets, so instant inspiration is only a click away. Play several sounds at once in Multi mode, and add a professional touch with a wide range of high-quality effects. With an unprecedented level of synthesis control, Analog Lab lets you fully experience the depth Arturia's TAE® analog modeling technology.
What a synergy!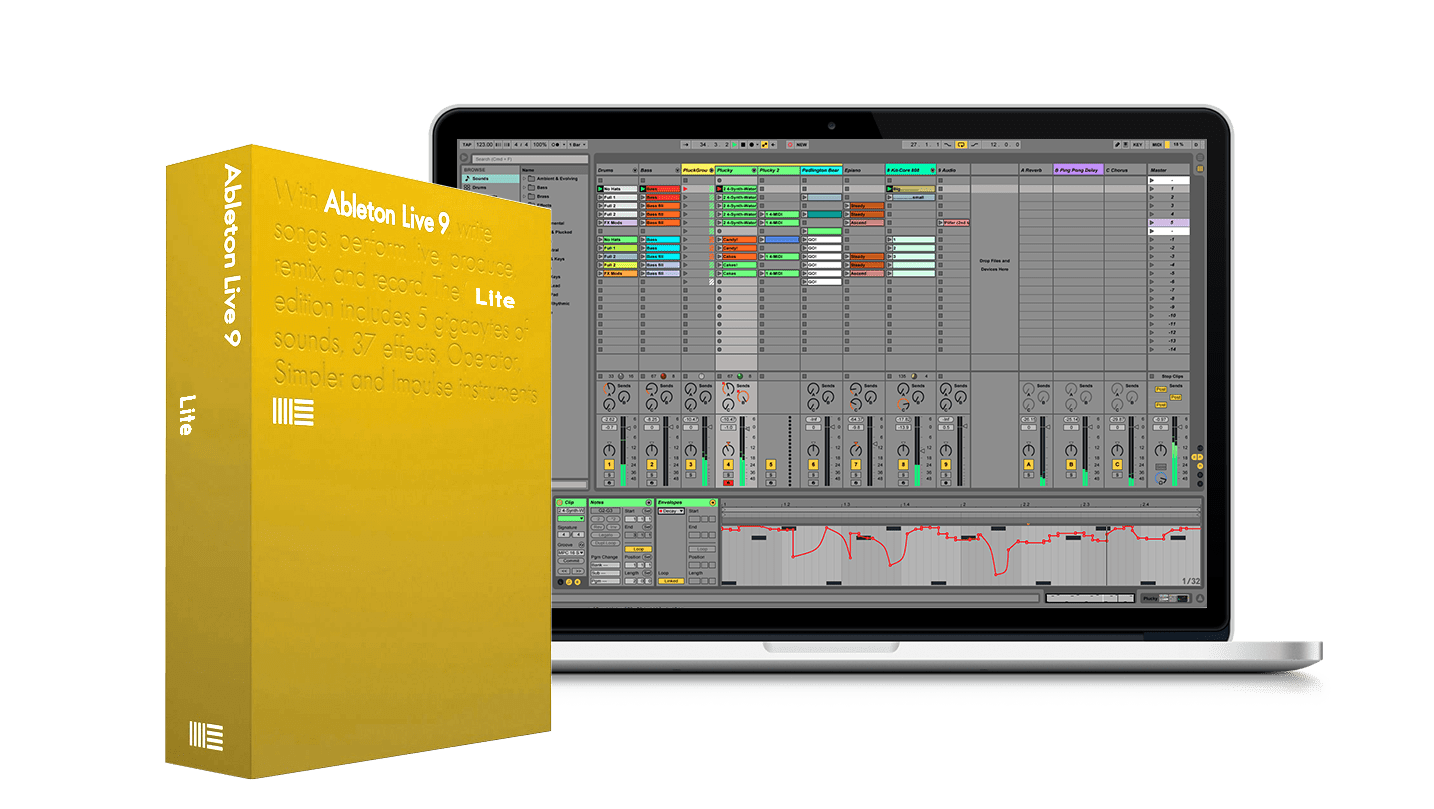 Now bundled with Ableton Live Lite: an introduction to one of the most popular recording and performing platforms in the world. If you'd like to take a closer look at how KeyLab controls the features of Live, check out our handy guide.
Learn more about the Integration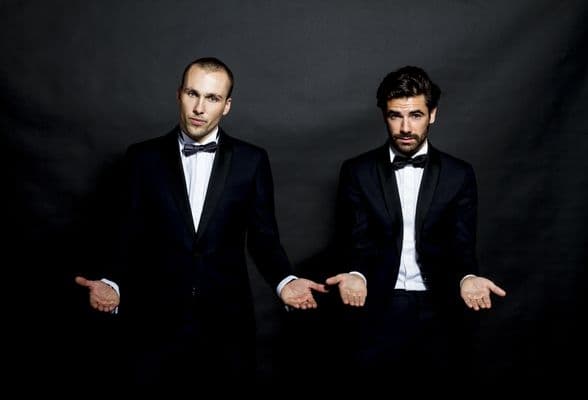 Artists Corner
Happy owners of the KeyLab 49. We use it every day. It's a great keyboard, very reliable, stable and ergonomic.
Synapson
( DJ/Producer )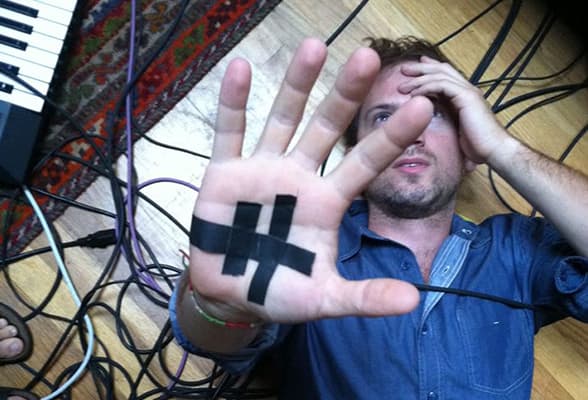 Artists Corner
I've been trilled with the KeyLab 49 on the road. It's been a totally reliable, respected and attractive controller. setup and assigning parameters is a breeze. everything's laid out in an intuitive and straightforward way, also it's really attractive.
Saul Simon MacWilliams
( Ingrid Michaelson )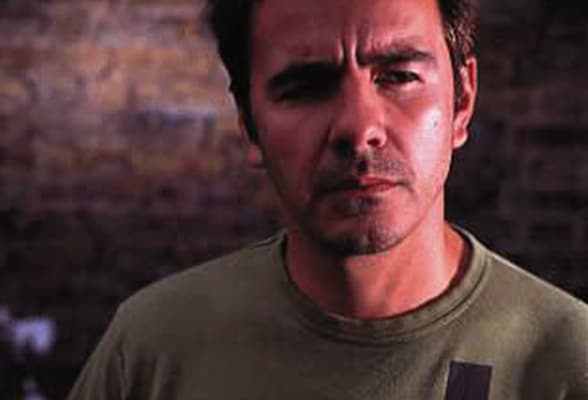 Artists Corner
Analog Lab provides a massive range of pure electronic sounds. From abstract textures, to atmospheric stabs, to fat basslines ,to aggressive leads.
Laurent Garnier
( DJ/ Producer )
Sound Corner
Brumz N' Dass
All instruments and effects made with Analog Lab except for Drums.
Change
Jazz funk demo using Analog Lab except the drums and a funky rhythm guitar sample (in the last part of the demo).
I Need Some Acoustic Friend Cut
Analog Lab synth sounds only
Too Thirsty To Hum
Analog Lab synth sounds only
Mare Tranquillitas Demo
An spacemusic ambient style song made with Analog Lab plugin. It uses some synth percussions and Modular V presets.
Retromatic
Track made using sounds from the Mini V and the ARP 2600 V.
Part 1
Down tempo demo track made with Analog Lab only.
Part 2
Down tempo demo track made with Analog Lab only.
Gallery
Main Features
Includes Analog Lab with 6000 synth sounds.
All presets are carefully selected from the Arturia V Collection
Fast preset sorting to find your sound quickly: by Instrument, by Type (Bass, Pads, Leads…), by Characteristics (long, bright, dark …), etc.
In-depth Preset editing available for the owners of the full versions of our synthesizers (mini V, CS-80 V, etc.). Edit your sounds on the original instruments within Analog Lab.

Straightforward editing, with a complete array of parameters for tweaking sounds, directly assigned to the controls of the KeyLab 49.

Keyboard: 49 semi-weighted keys with velocity and aftertouch.
Controls: 2 clickable encoders, 6 transport switches, 1 modulation wheel, 1 pitch bend wheel, two banks of 10 encoders, 9 sliders, 1 volume encoder, 10 assignable switches and 16 backlit pads with velocity- and pressure-sensitivity.
Connectors: MIDI in & out, USB, sustain pedal, expression pedal, Aux footswitch, and breath controller.
High-quality aluminum and wood construction.
32-digit LCD screen.
Use with Analog Lab or with any other MIDI software.
Product dimensions: 31.14 x 11.73 x 2.76 inches (791 x 298 x 70 mm) - Net weight: 14.33 lbs. (6.5 Kg)
Awards