KeyLab 88: a professional-grade, 88-note MIDI controller keyboard
An extensive array of controls, a stylish yet amazingly lightweight design, and brilliant integration with laptops and tablets: KeyLab 88 is perfect for modern keyboard players, pianists, demanding stage performers, and professional producers who will not compromise on quality. KeyLab 88 sets a new standard in professional controller keyboards.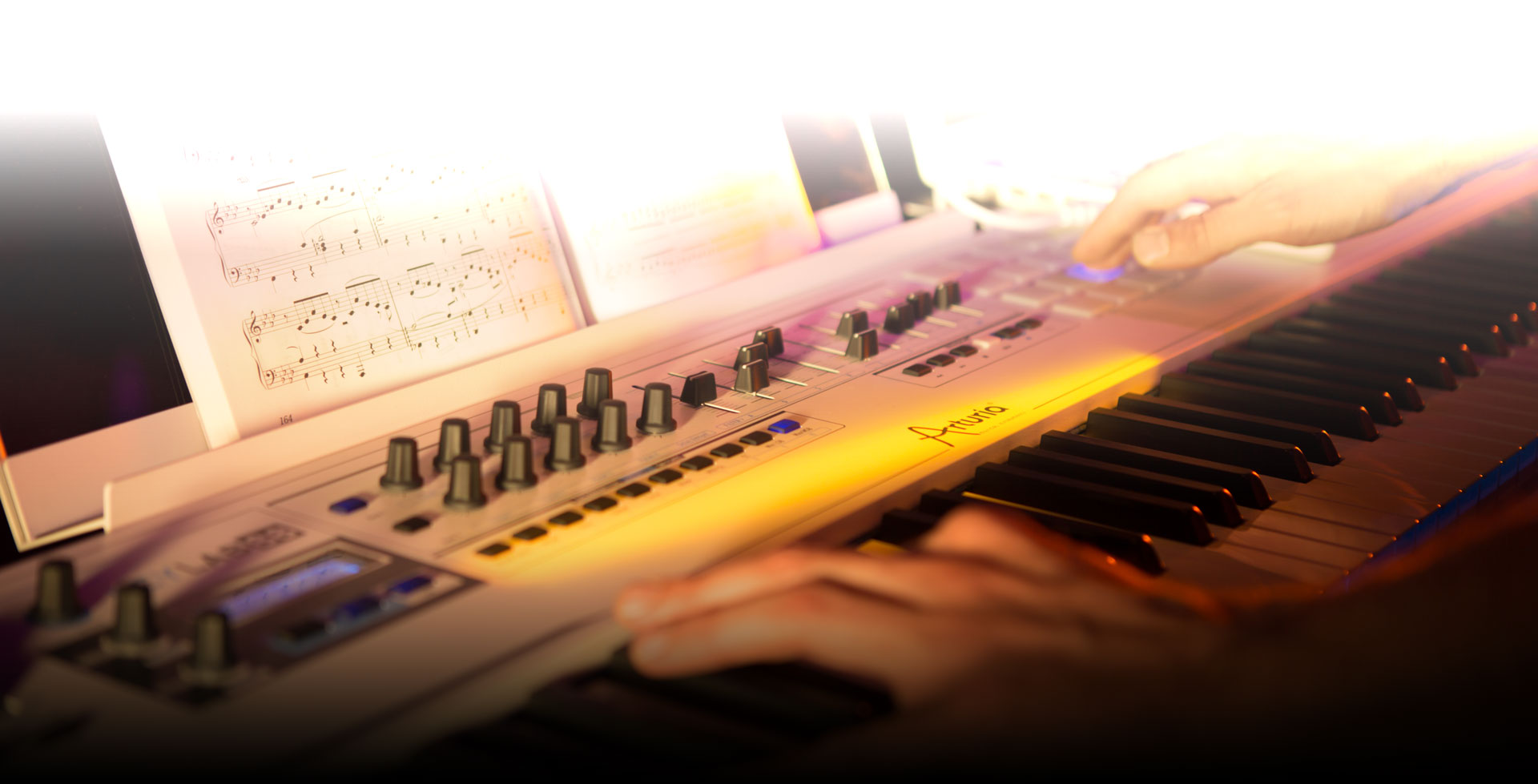 Press Clipping
"Superb keyboard feel, handsome appearance, good value, and huge sound library."
Keyboard USA
"Perform the way you want to with the top-of-the-range KeyLab 88, a highly-playable, superb-sounding software/hardware hybrid synthesis combo."
MusicRadar.com
The Best Control Of Synthesis
As a professional hybrid synthesizer, KeyLab 88 offers the immediacy of a hardware synthesizer combined with the flexibility of a software-based solution.
The keyboard is entirely preassigned to work with the included Analog Lab software, giving you immediate and in-depth control over your sound. Change the filter cutoff, the resonance, adjust the 2 ADSR envelopes, and much more: as soon as the idea hits, it can happen.
But KeyLab 88 also acts as a Universal MIDI controller, compatible with any third-party software and hardware. MIDI Assignments can be customized for virtually any form of music technology using the LED screen or the included MIDI Control Center software.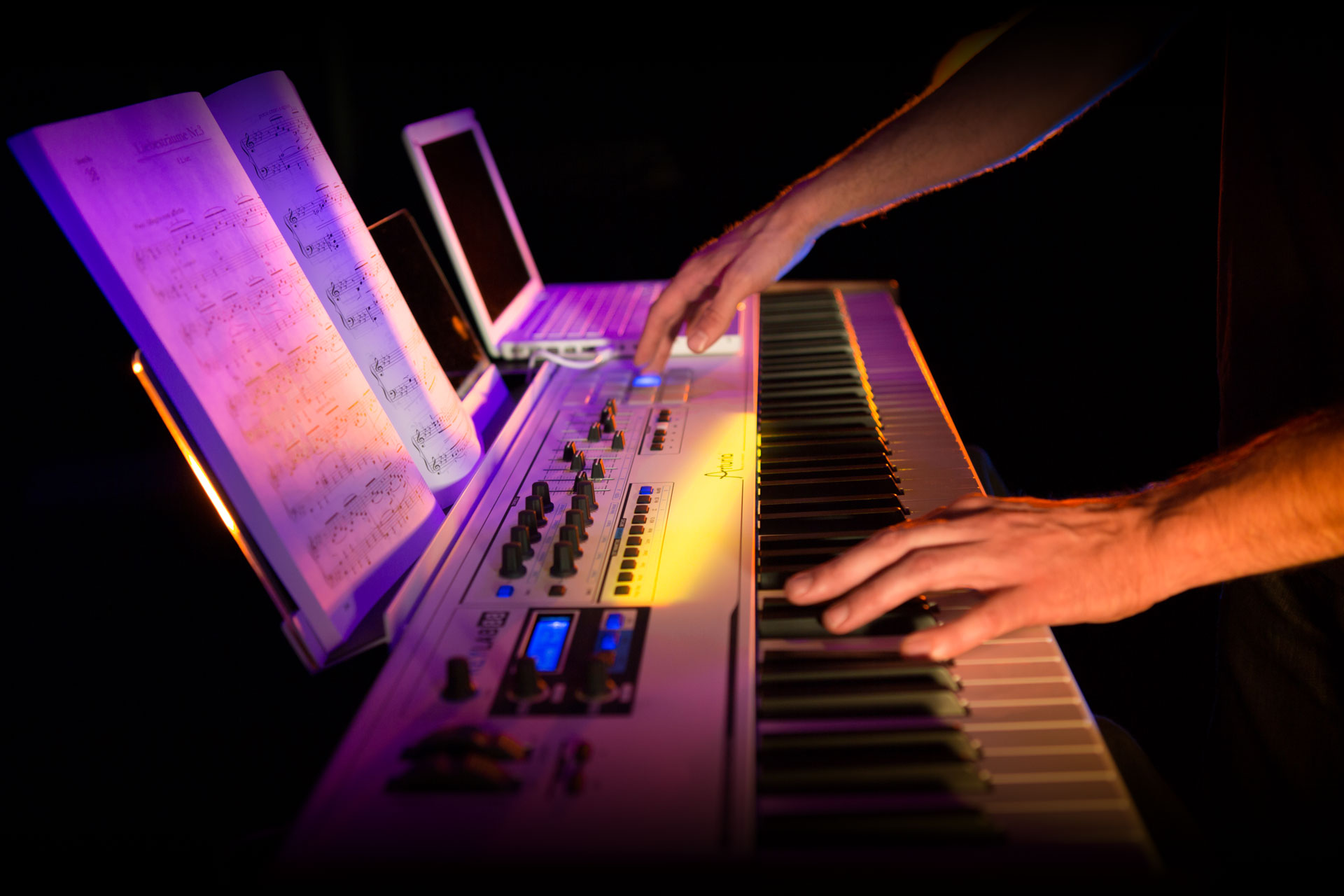 A solution for the pianist of today
Thanks to the top quality, hammer-action Fatar keybed, the KeyLab 88 is the ideal companion for demanding performers.
Bundled with the Analog Lab software, KeyLab 88 offers an unparalleled, hands-on experience with the nearly 6000 TAE® synthesizer and electric piano sounds. Just fire up Analog Lab, connect the KeyLab 88, and you will be amazed at how well the experience matches the work-flow of a traditional hardware synthesizer. KeyLab 88 also comes with two virtual piano instruments.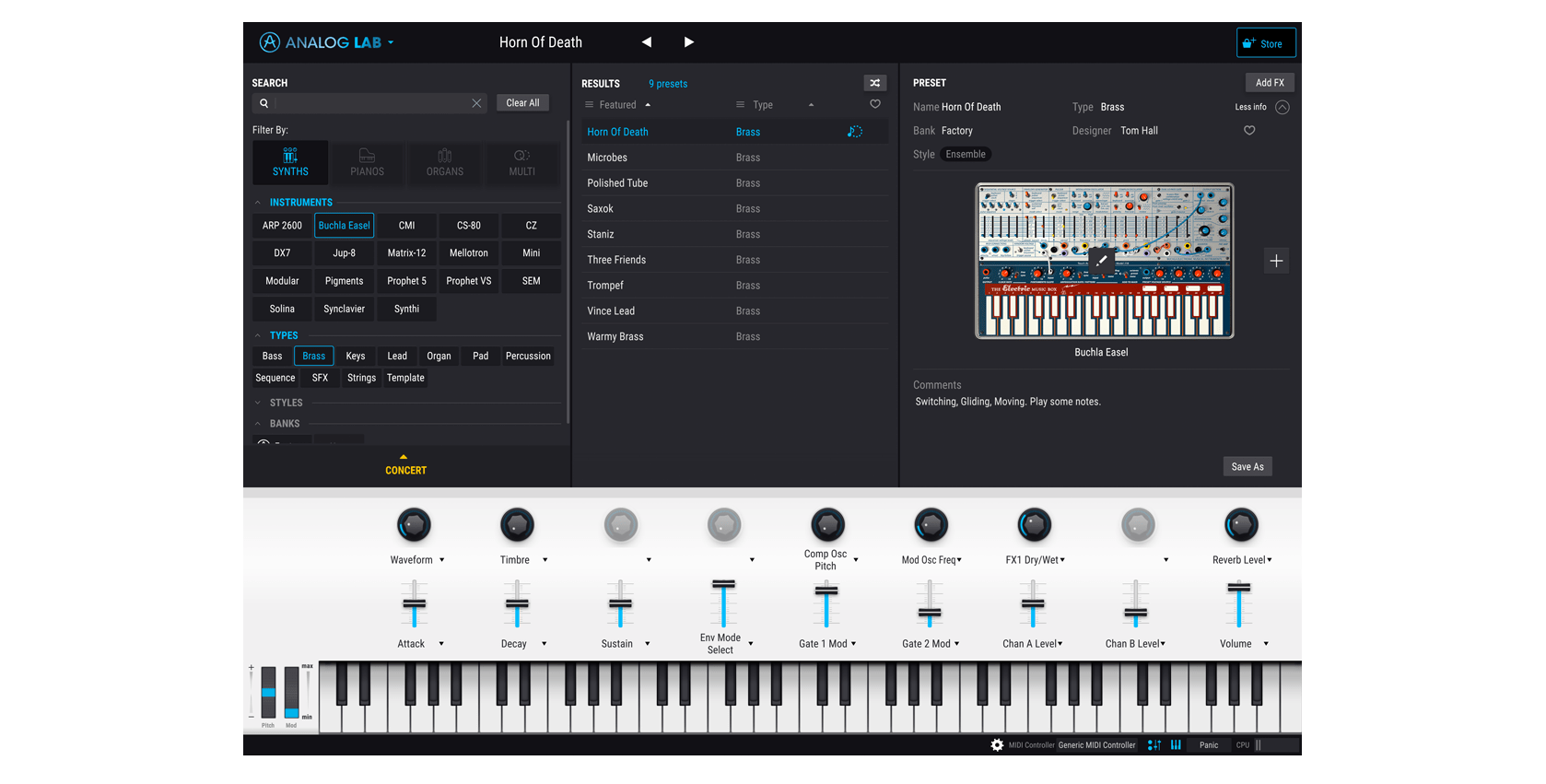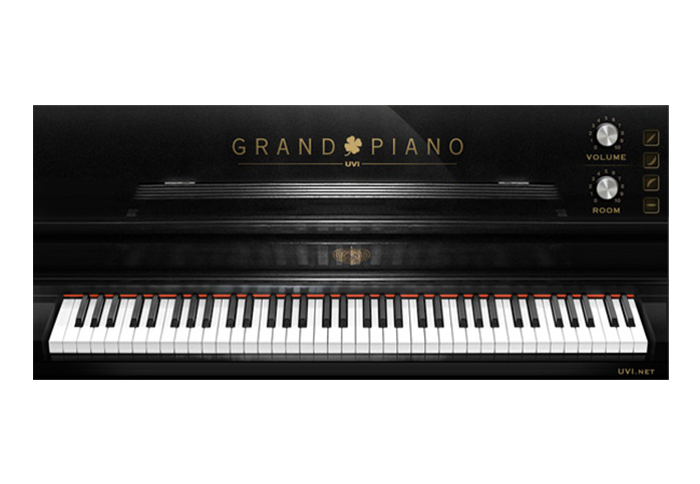 UVI Acoustic Grand Piano is a sample-based instrument that delivers the sound of the Steinway Model D Concert Grand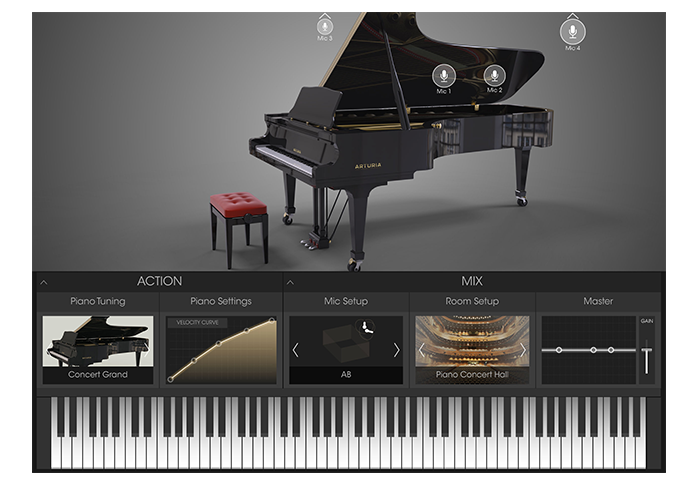 The Piano V delivers, not one, but nine different world-class pianos that we've meticulously crafted using our critically acclaimed modeling technology.
1. MIDI In/Out
Connect your favorite MIDI hardware via the MIDI In and Out ports
2. Control inputs
Input connectors for adding expression pedals, a sustain pedal and a breath controller
3. USB 2.0
USB MIDI class-compliant operation for direct connect to your computer or iOS device (camera connection kit required)
4. Optional DC power
Optional DC power input allows use as a standalone controller

5. Pitch and Mod Wheels
Ergonomically-designed pitch bend and modulation wheels
6. LCD screen for easy editing
LCD display allows for easy editing and instant feedback of parameters and presets in Analog Lab
7. Two banks of 10 encoders
Two banks of 10 assignable encoders for use with your favorite plug-in or DAW

8. Two banks of 9 faders
Two banks of 9 faders gives you plenty of options for control. Inverse drawbar mode for use with organ plug-ins
9. Backlit velocity- and pressure-sensitive pads
16 backlit, ultra-responsive velocity- and pressure-sensitive pads
10. Octave Transpose buttons
Octave transpose buttons allow you to shift the keyboard range up or down
11. Direct controls for Analog Lab
Tight integration with our Analog Lab software gives you the feel of a hardware synth but with the power of software.
12. Assignable buttons
10 assignable buttons for instant recall of your favorite Analog Lab sounds and quick control of your favorite DAW
13.Transport Controls
The transport controls can send MIDI Machine Control messages for hands-on access to your DAW.
What a synergy!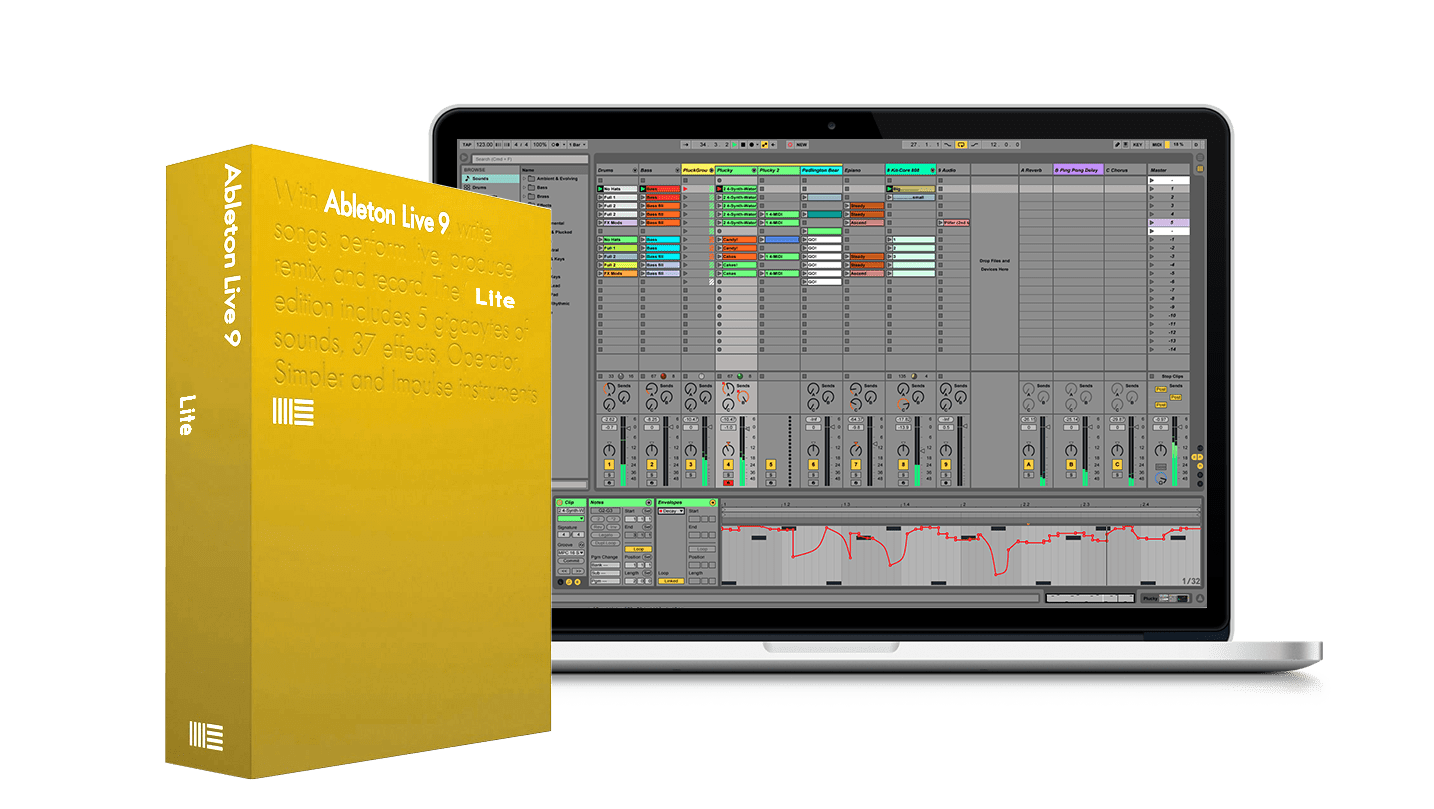 Now bundled with Ableton Live Lite: an introduction to one of the most popular recording and performing platforms in the world. If you'd like to take a closer look at how KeyLab controls the features of Live, check out our handy guide.
Learn more about the Integration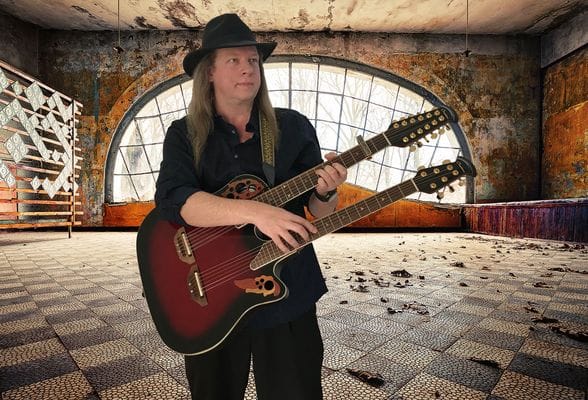 Artists Corner
The Keylab 88 is the perfect controller as it gives me the real piano feel I prefer, while automatically mapping the most important synth parameters to familiar knobs and sliders.
Sean McKee
( Composer )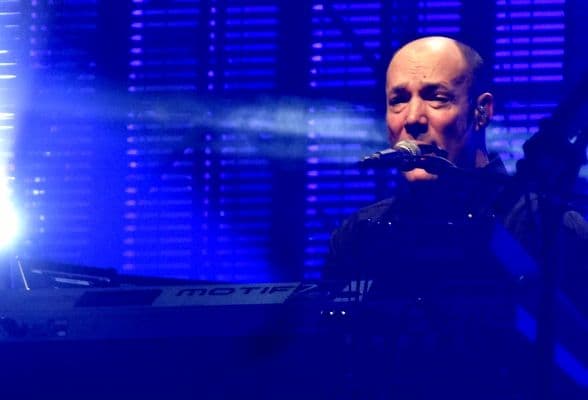 Artists Corner
With the Keylab 88 Arturia have produced fine keyboard that integrates so well with their soft synths you can just get on and work
Paul Wickens
( Musical Director for Paul McCartney )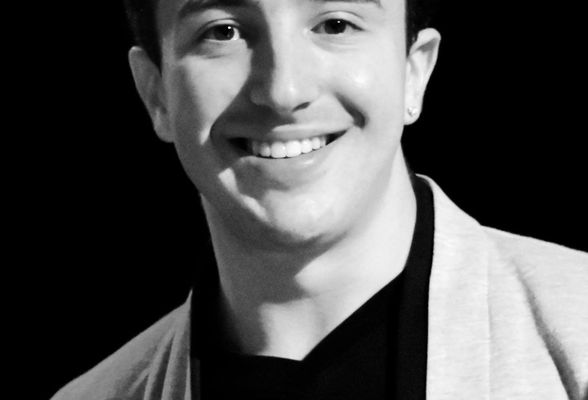 Artists Corner
The KeyLab 88 is everything you could want a MIDI controller to be. It's sleek, light-weight, easy to use, and quick to program. This is my secret weapon on the stage and in the studio (well, I guess it's not a secret anymore).
Michael Arrom
( Producer )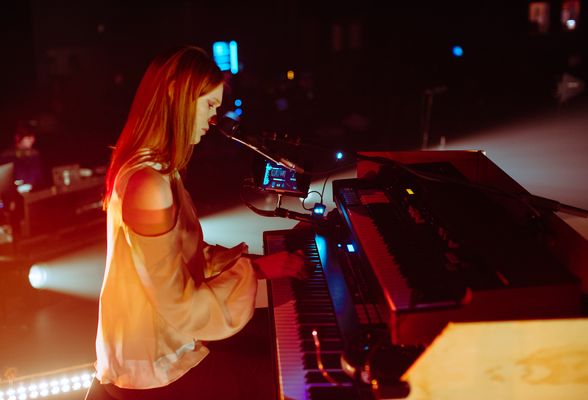 Artists Corner
The KeyLab 88's weighted action and aftertouch, coupled with wide range of CC functionality (pads, pots, and faders) make it hugely versatile and expressive, and with its beautiful wooden cheeks against the black panel, I sometimes forget I'm playing a MIDI controller.'
Hazel Mills
( Florence + The Machine / Goldfrapp / Birdy )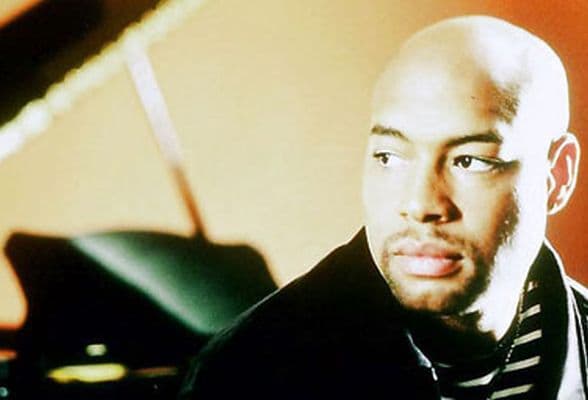 Artists Corner
One thing I really love about the Keylab 88 piano by Arturia is the keyboard action. I don't struggle to play it because, to me, it's so very close to that of a grand piano.
Frank McComb
( Producer - Composer )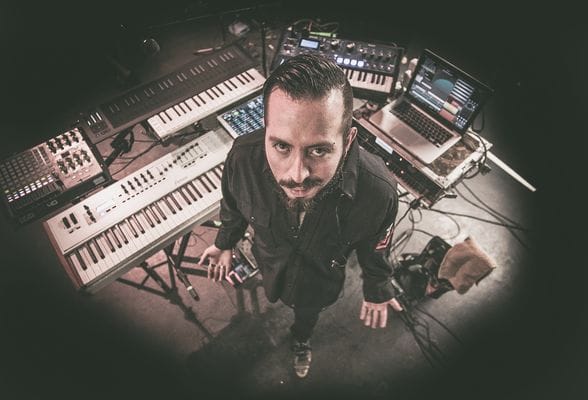 Artists Corner
As a keyboard player you tend to build a very intimate relationship with the gear you use, as you need it to become an extension of your brain. The Keylab 88 has an extremely expressive and responsive keybed that allows very dynamic performances, from a deep -reflective- piano sound to the biggest, anthemic synth sound. It's design is both elegant and aesthetic but also very practical and intuitive. For years, I've been looking for a reliable 88 keys controller that is as versatile and expressive as the music I play. I need to look no further.
Diego Tejeida
( Haken )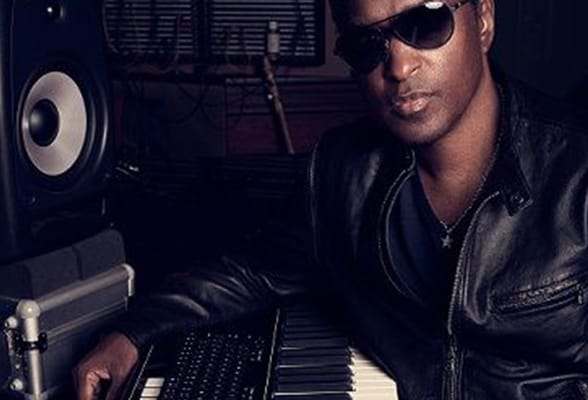 Artists Corner
I love the touch of the Keylab 88, it has a very natural piano hammer action while perfectly integrating with my DAW.
Babyface
( Grammy Awarded Producer )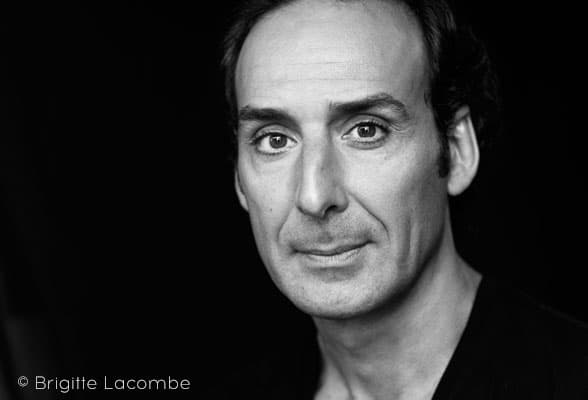 Artists Corner
It is with pleasure that I'm using Arturia's new KeyLab 88 keyboard which allows precise access to all V Collection parameters and also my other plug-ins with its controllers. Integrating it into a virtual environment is easy while its design finish is elegant. The extension shelf is very well thought through, allowing you to easily position your laptop or music manuscripts for taking quick notes. Best of all, Arturia has helpfully included the Analog Lab software suite with this keyboard.
Alexandre Desplat
( Score Composer )
Sound Corner
Brumz N' Dass
All instruments and effects made with Analog Lab except for Drums.
Change
Jazz funk demo using Analog Lab except the drums and a funky rhythm guitar sample (in the last part of the demo).
I Need Some Acoustic Friend Cut
Analog Lab synth sounds only
Too Thirsty To Hum
Analog Lab synth sounds only
Mare Tranquillitas Demo
An spacemusic ambient style song made with Analog Lab plugin. It uses some synth percussions and Modular V presets.
Retromatic
Track made using sounds from the Mini V and the ARP 2600 V.
Part 1
Down tempo demo track made with Analog Lab only.
Part 2
Down tempo demo track made with Analog Lab only.
Gallery
Main Features
Includes Analog Lab with 5000 synth sounds
All presets are carefully selected from Arturia's virtual synths. These TAE® powered sounds offer unparalleled audio quality.
Quickly filter the presets according to your criteria: by Instrument, by Type (Bass, Pads, Leads, etc.), or by Characteristics (long, bright, dark, etc.).
In-depth Preset editing available for owners of Arturia synthesizers (mini V, CS-80 V, etc.). Edit your sounds on the original instruments within Analog Lab.
Straightforward editing, with a complete array of parameters for tweaking sounds, directly assigned to the controls of the KeyLab 88.
Awards